25 Amazing Ballerina Nails to Spread
White is a handy and useful color in terms of fashion designs and ideas. It is used in numerous ways in every sector. This is a simple design associated with navy blue color. Draw some angular shapes with navy blue on white. You can use some silver rhinestones too on the white base.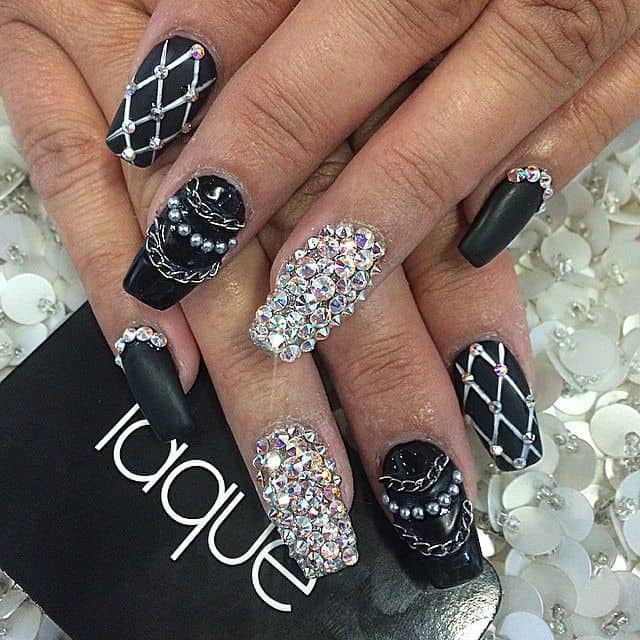 If you want to have a party and pretty look together, this design is for you. Your ballerina nails will dazzle the eyes of the party people by the implications of this innovative design. Add some small chains and rhinestones to give an exceptionally radiant look to your black fingertips.
#8. Green Ballerina
The use of green in the fashion world is not so vast as other colors, but green color can give a charming glow if used with perfect guidance. Paint your nail in green then use glitters and rhinestones on some of them. You can also keep a nail nude drawing the edge of it with green glitters.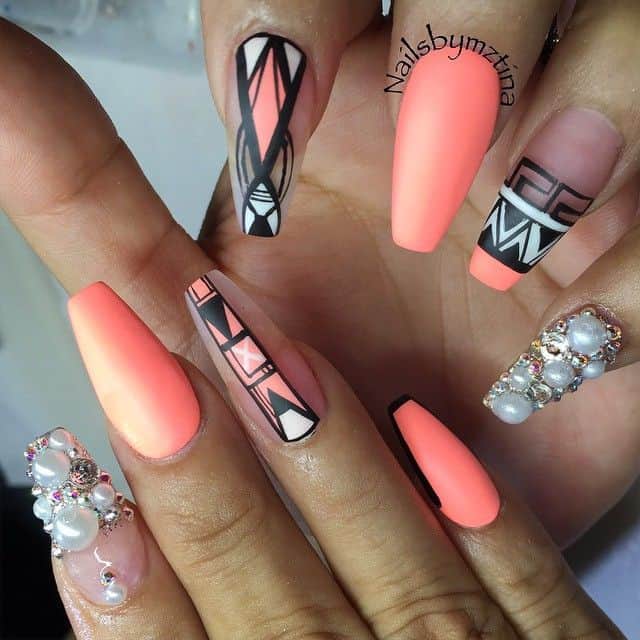 Your ballerina nail designs can be inspired by tribal designs. Use light pink or peach color to fill the surface of your nails and draw some tribal patterns in black and white. You can use stones too.
#10. Paint Your Canvas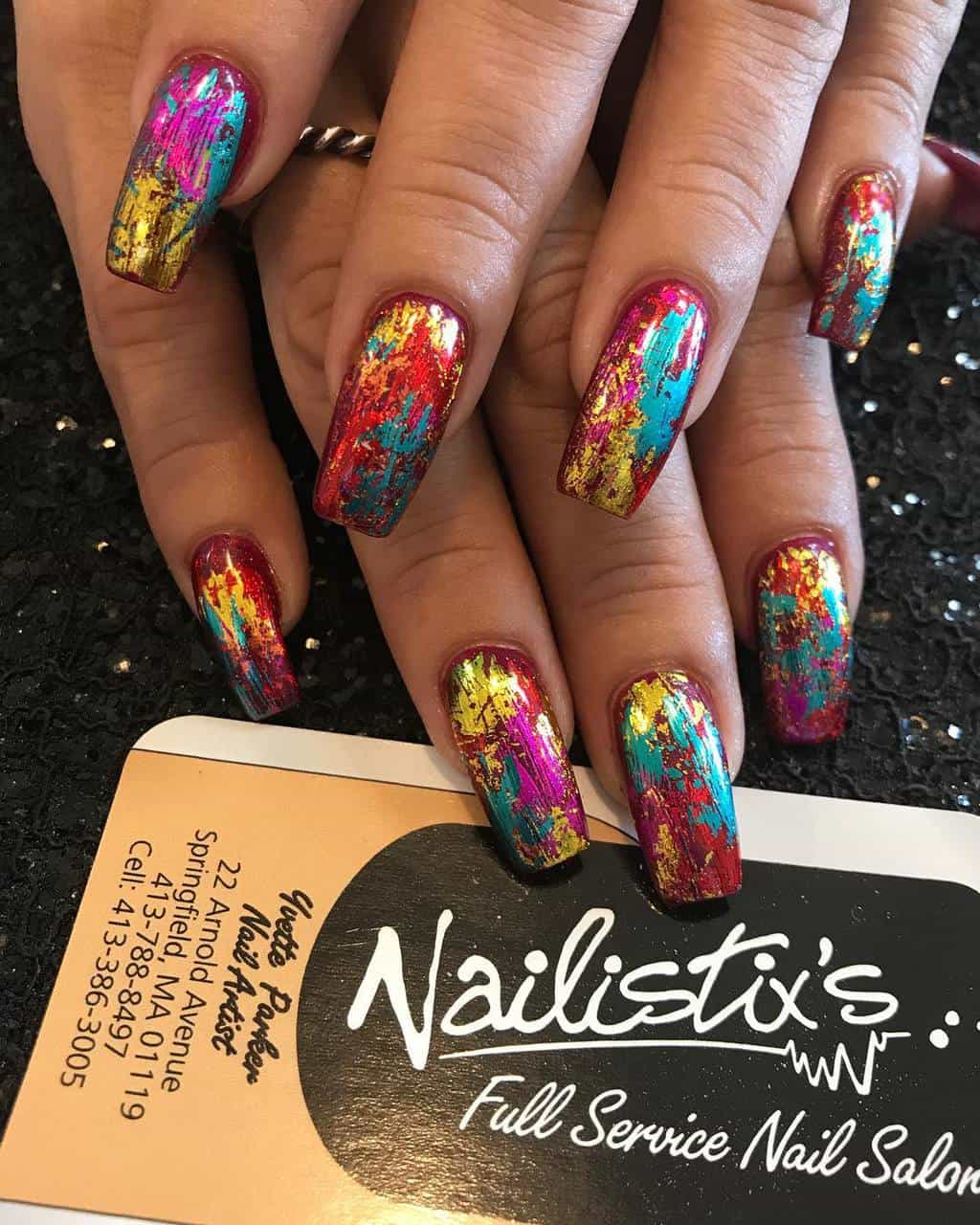 Imagine that you are a painter and the nail bed of your ballerina shaped nails are the canvas. Pick up some bright colors and brush them as you like. No patterns or designs have to be maintained as you will not compete in an art exhibition.