Water Marble Nail Arts: 6 Stunning Designs to Create
If you are looking for some stunning water marble nail design, you are at a right place! If there are some of you who do not know what marble nail art is, let us break it down for you.Water marble nails are being created with regular nail lacquers that are being dropped into the water. While the nail polish is under water (in any type of a bowl) you will draw a pattern on your nails. You can actually see a lot of tutorials on YouTube about this since women are loving it!
Water Marble Nail Art Ideas to Try
The top 7 nail designs will probably make you do the same creations yourself.
#1: Green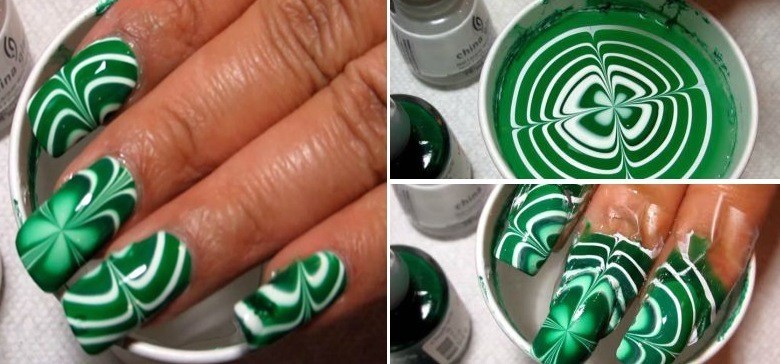 Here is a great example of how the nail polish mixture should look like before you dip your fingers into it. It is all just about having fun and being as creative as you can get. This water marble nail design in green looks like it could bring you some good luck charm, and we are all about the joy and positivity.
Create Mirror Nails-5 Easy Steps
#2: Pink Madness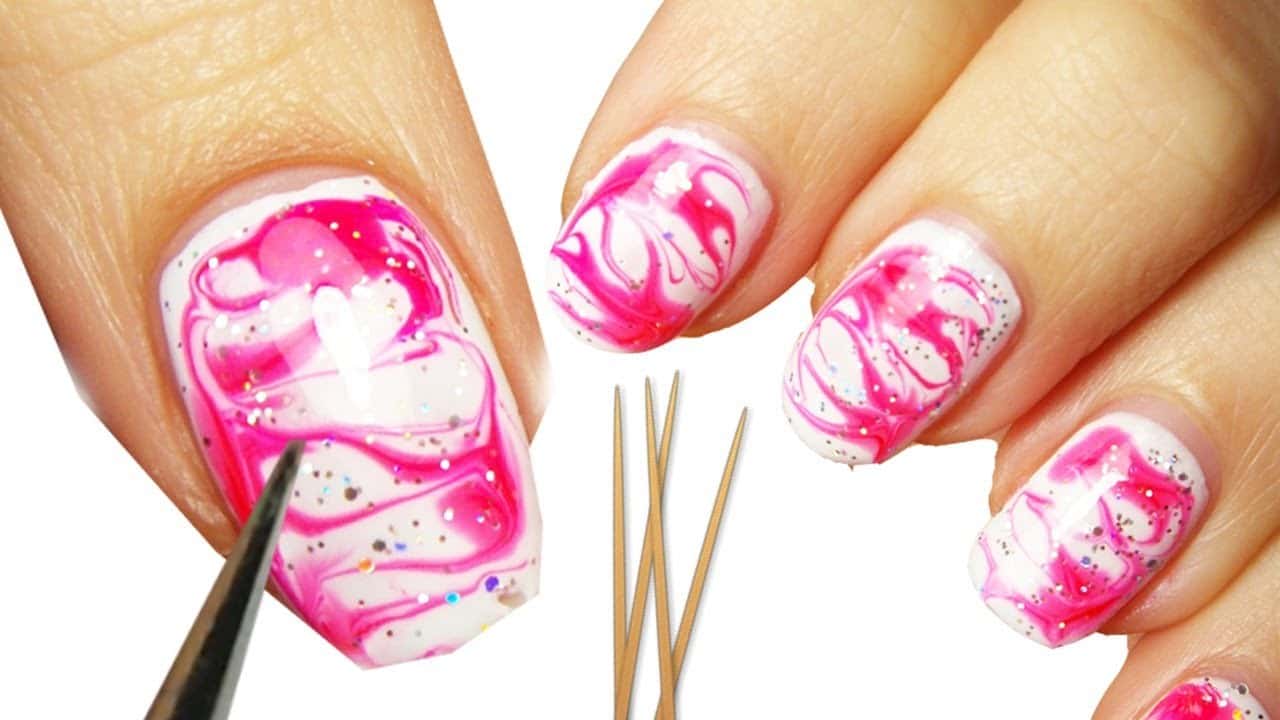 This picture just shows us that you can do a lot with a regular toothpick. The lines on this design are so delicate and precise, someone probably spent hours creating this. In case you have patience and if you have a mind of steel get creative. Also, if you love pink color hop on board.
#3: Rainbow Moments
They say that rainbows are a good luck charm, and they are probably right. This super bright water marble nail art is something you don't see daily. If you want to stand out in the crowd and if you love bold options, go for this lucky number three.
#4: Ocean Blues
Baby blue color is something that men and women love to wear. Luckily, it is a unisex color. Women know that men are jealous of this nail design, especially because of the color. Ladies, just show them how beautiful a water marble nail art can be. They will wish to be you just for a day.
#5: Masterpiece
You will probably struggle a lot if you try to recreate this masterpiece, but if you master it, you will see that it was worth the struggle! These nails are so colorful and just perfect for the spring. You can, as seen on this picture, put a shiny top coat over any of your designs. It just gives the nails some additional sass and glossiness.
#6: Light Marbled
Light purple color with a yellow tone and just some glimpse of pink is so stunning! This water marble nail art is perfect for younger girls, or just women who don't like those brave and bold colors. This design can totally work with any outfit or piece of jewelry you have on, so that is also a big plus.
Create Your Own Water Marble Nails Step by Steps
In case you are still not entirely sure rather if you should get this design or not because you are scared that you will fail, let us help. In the picture above you can see a step by step of creating the design. It is actually easier than you'd think, just give it a go! And the result that we have for you? Just look at the stunning blue and pink outcome.
Watch the video tutorial for saloon like finish
Today I'll be showing you how to do this Teal and Gold water marble for the holidays. ▼All products used linked below▼ See more water marble nail art tutorials: http://goo.gl/DPpKba Don't forget to Subscribe for new videos every week: http://goo.gl/JJaoHC Another non-traditional holiday combination – don't worry, something red & green coming before Christmas!
Fall in Love with Teal Nail Designs
We hope that these 7 designs have inspired you to create this art on your own. Prove to yourself, and your friends, that sometimes you don't need a nail tech and that you can be your own savior.