Your nails are like jewels – don't use them like tools.

– Essie Weingarten
Welcome to Nail Design Code! A blog dedicated to helping women around the globe find their nailspiration. Covering a wide range of topics from nail design to nail health to grooming, our team of creatives is passionate about sharing information that improves the health and beauty of your nails.
We started this website because we believe in the transformative power of a fresh manicure. Not only can it be a great fashion accessory— but it can also offer an instant boost to your mood and confidence.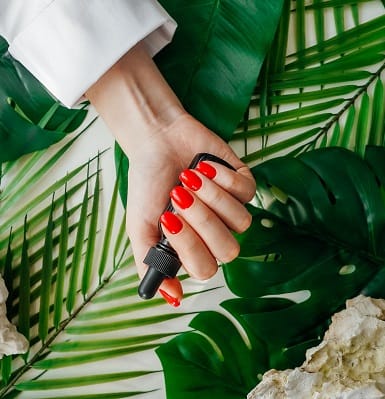 There's nothing a fresh manicure can't fix.
Today, the art of a manicure has morphed way beyond a single, simple color or French tips. With so many nail designs available, choosing which option to go with can be a real challenge.
How are you supposed to know what polish colors best suit your skin tone, whether to choose a gel or shellac manicure, or what designs are currently on-trend?
That's where we come in! We take great pride and enjoyment in providing you with everything you need to know to make your nails look better than ever before.
Not only do we want to help your nails look their best, but we want to help your nails feel their best, too. We share tons of valuable information about nail care, nail health, grooming, and even nail diseases. After all, having healthy nails is just as important as a fabulous mani!
Whether you're searching for the perfect nail design for a special occasion, tips for improving the health of your nails, or anything in between, we've got you covered! Kick back, relax, and browse through our wide selection of articles. You're sure to come across countless designs, tips, and tricks that will help you take your nail game to the next level.