Looking for the best oval acrylic nail design ideas? You are not alone! Acrylic nails are attached to the natural length to increase the length of the nails. That allows us to have our desired nail shapes whenever we want.
Round, square, oval, squoval, almond, stiletto, etc are the salient shapes that are created with the help of fake nails.
Most people find themselves in a fix about what shape to choose for their nails. And some girls often get confused among round, oval, and almond nails. All these nails are almost similar having a subtle difference.
If you want to file your nails into oval shape, you can apply oval acrylic nail designs on your nails.
Oval Shaped Acrylic Nail Designs
If you are so rigid about the shape of your nails, be very watchful while filing them. A little mistake can change the shape of your nails from oval to something else. To get the right oval nails, file your nails carefully at a slight angle giving an oval shape to the tips of the acrylic nails.
Oval nails suit any type of fingers, short or long because the tips of the nails resemble the natural shape of the natural nails. After having the long oval acrylic nails, it's time to have some classy designs on the oval acrylic nails.
#1. Squoval Acrylic Nails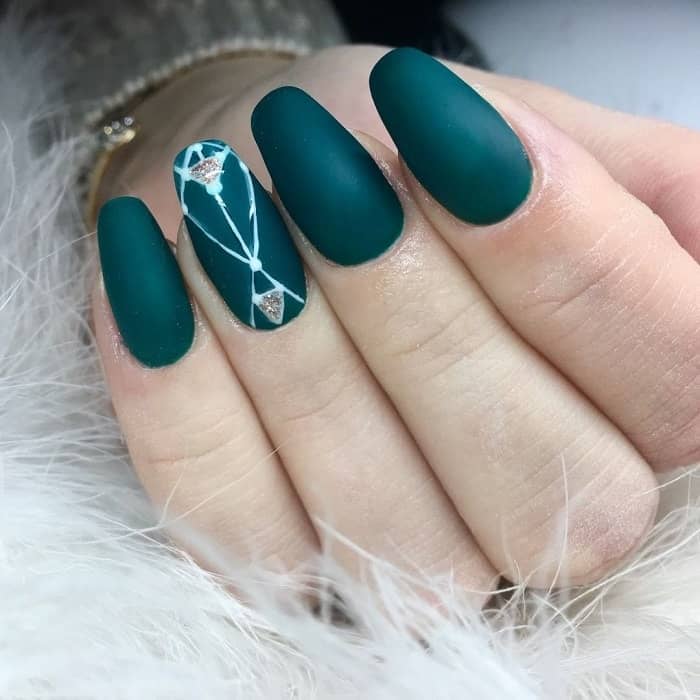 #2. Medium Oval Acrylic Nails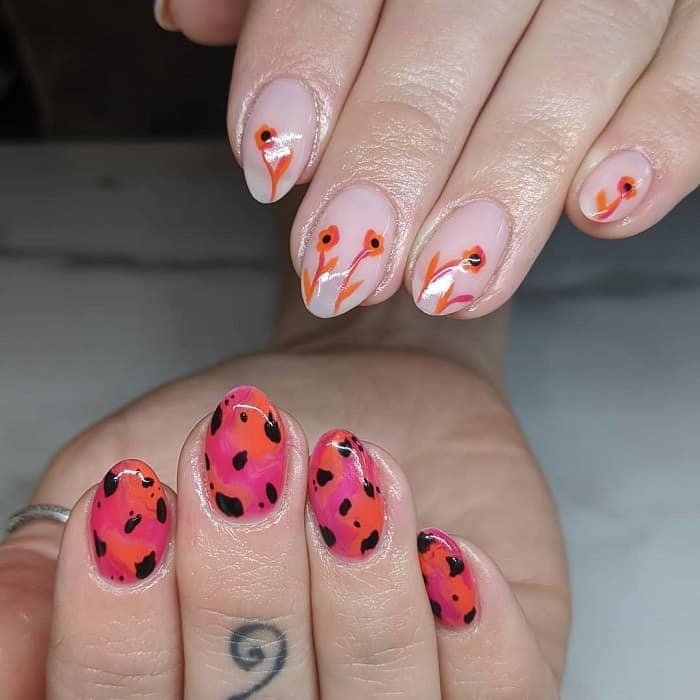 #3. Oval Pink Acrylic Nails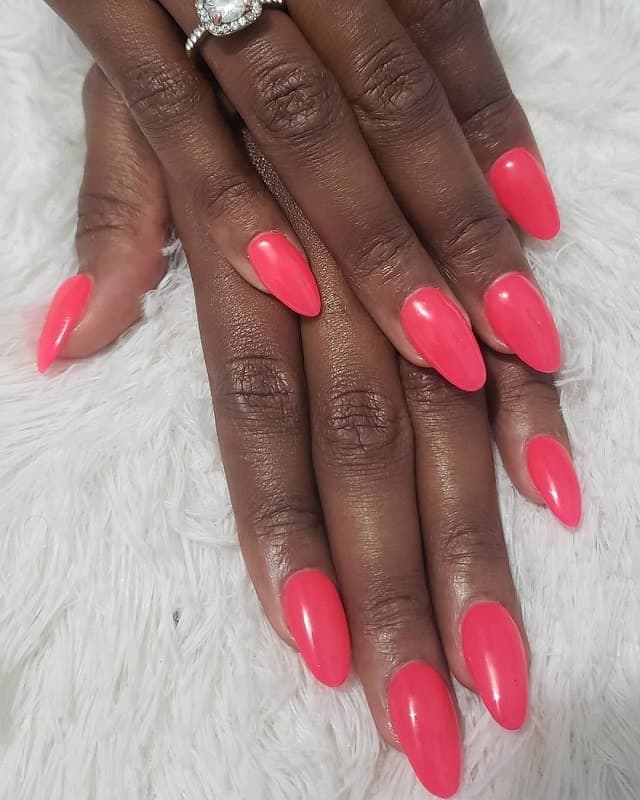 #4. Acrylic Oval Ombre Nails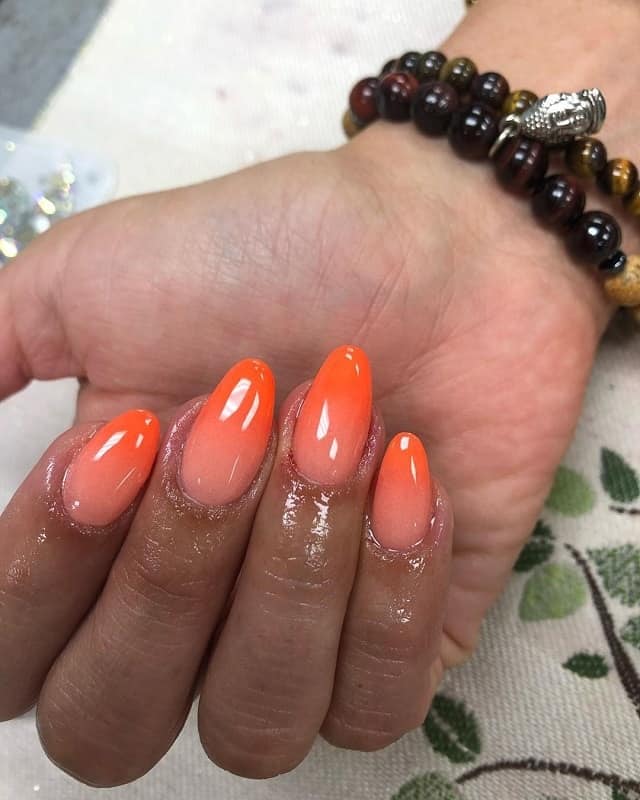 #5. Matte Oval Acrylic Nail Design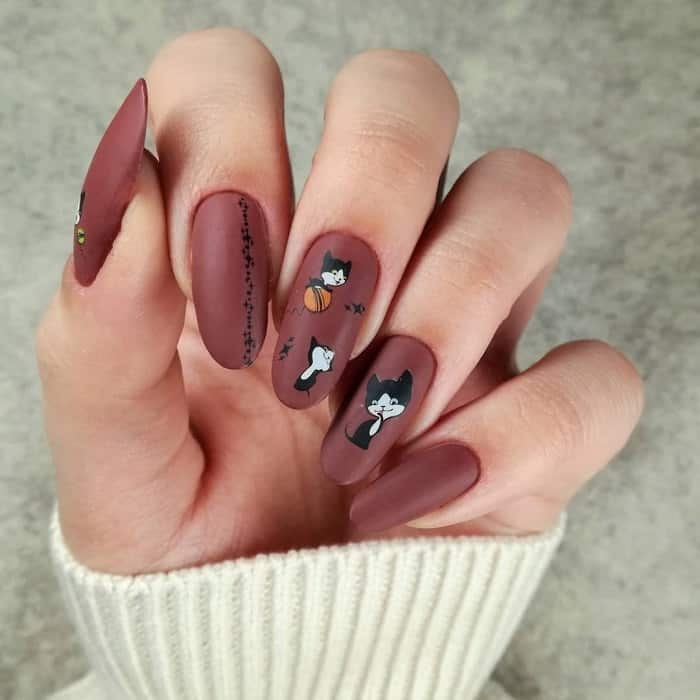 #6. Neon Acrylic Nails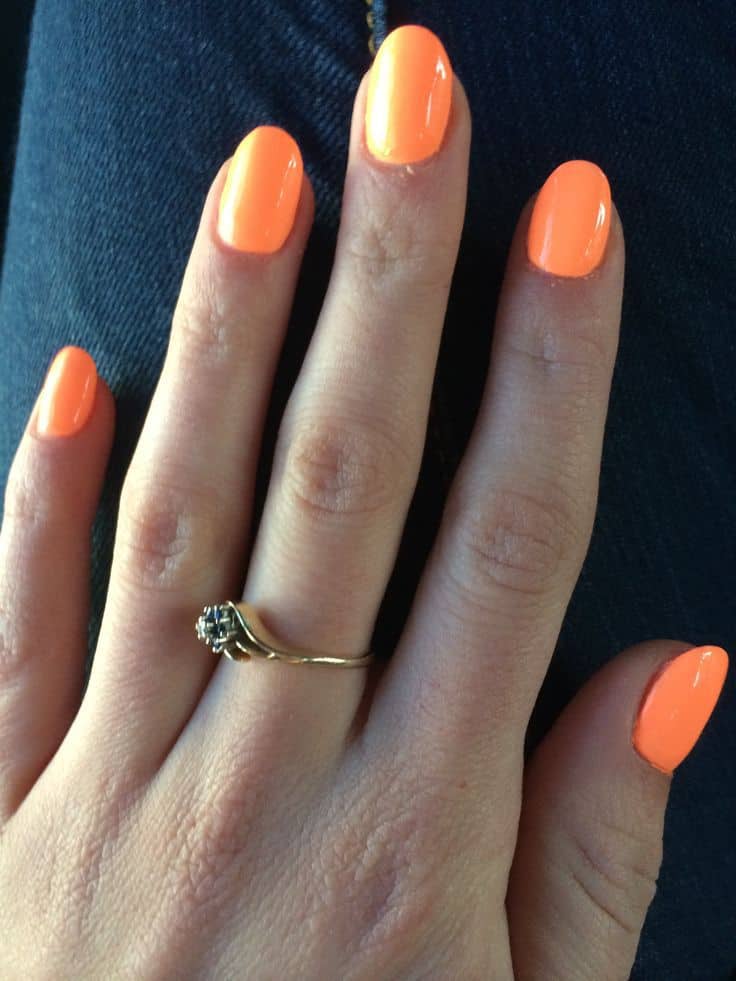 You can paint your acrylic nails with neon colors to give them a bright and shiny look. A ring will enhance the beauty of your oval-shaped acrylic nail designs.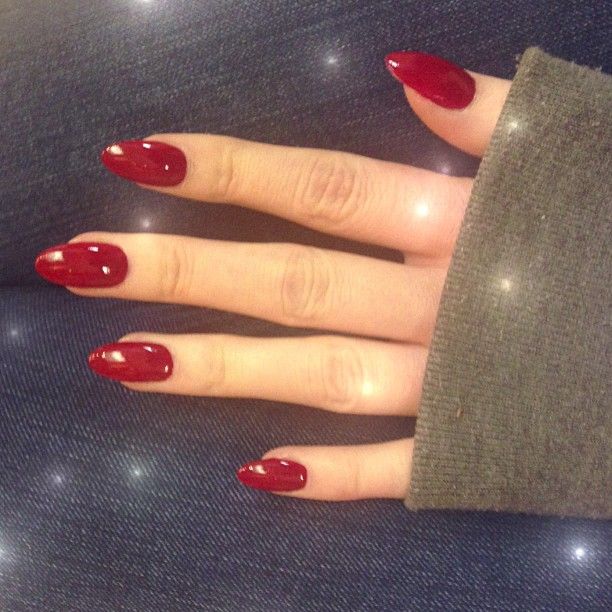 Red is widely used in the fashion world for its extra glamour. You can depict the red glamour on your nails by having these oval-shaped acrylic nails.
#8. Sky on Your Nails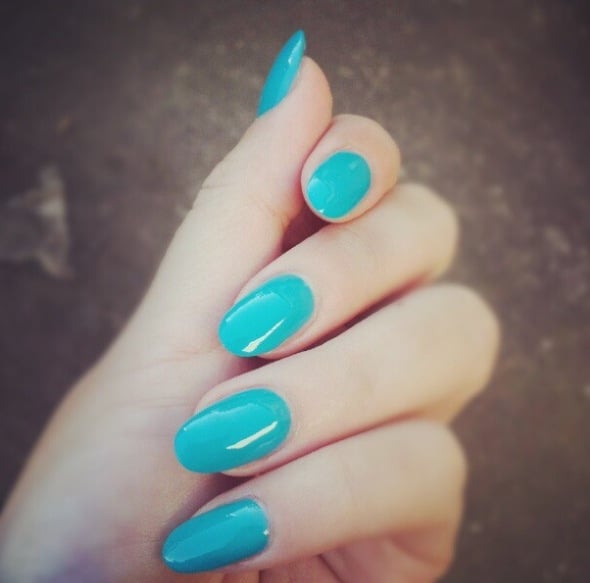 You can carry a sky of your own at your fingertips. Paint your acrylic nails with sky blue color to have oval acrylic nail designs like these ones.
#9. Short And Cute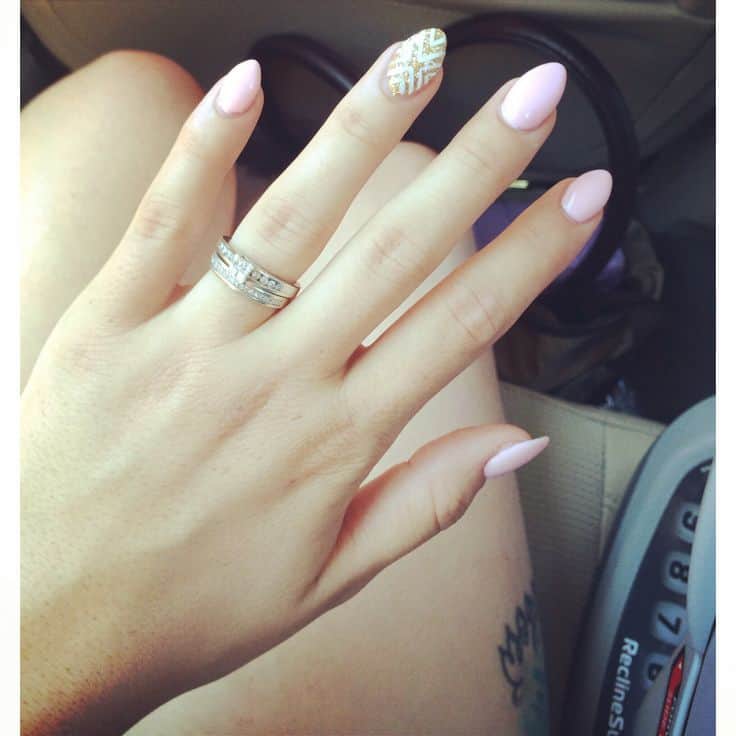 Oval nails suit all sizes of nails. Short oval nails look classy and cute if they are adorned with the perfect nail designs.
#10. Added Variety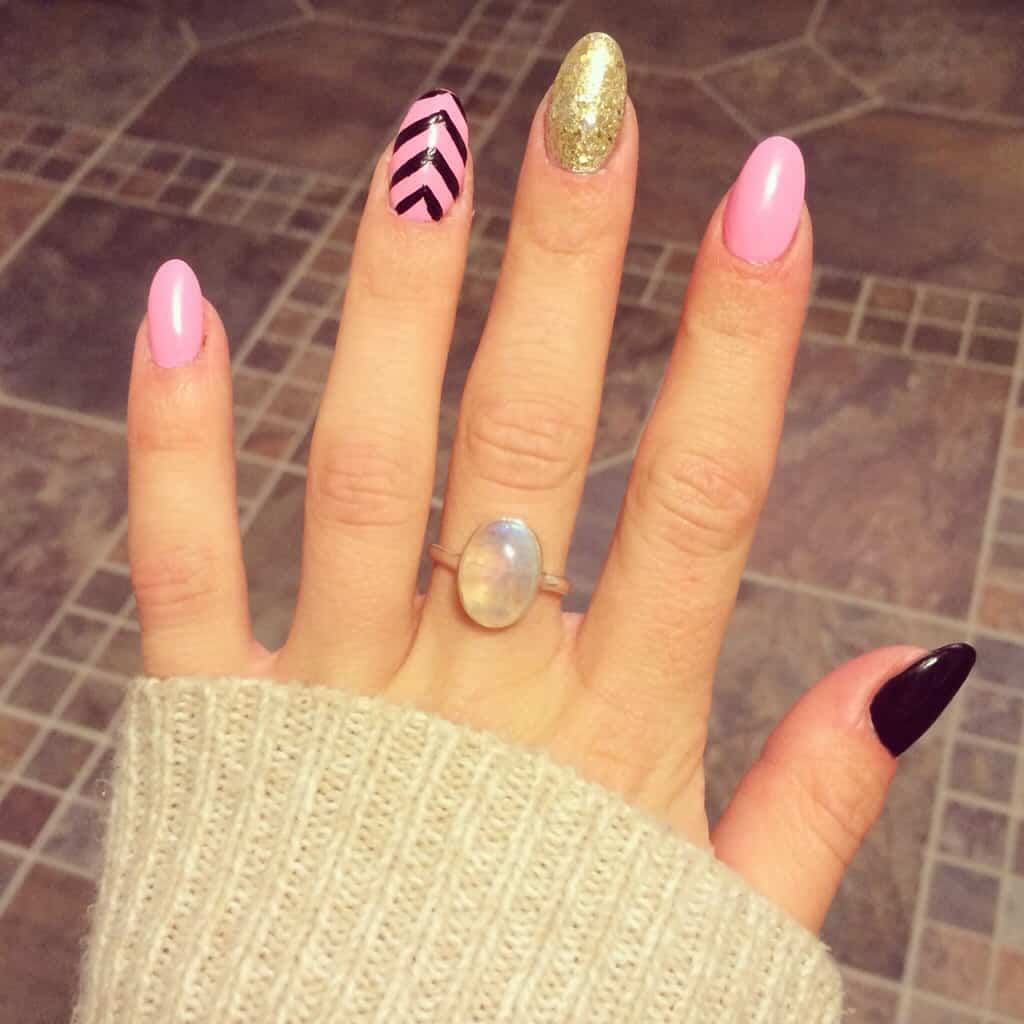 If you don't want to keep it simple, add variety to the designs. Paint each of your oval acrylic nails differently to have such oval shaped acrylic nail designs.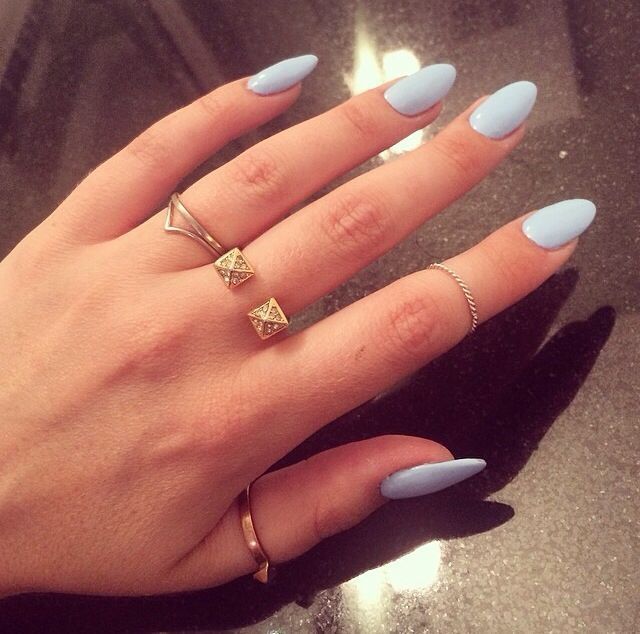 These mild blue acrylic nails look awesome in the presence of these gold rings. The oval nails and the rings jointly complement the overall look of the manicure.
#12. Shiny French Tips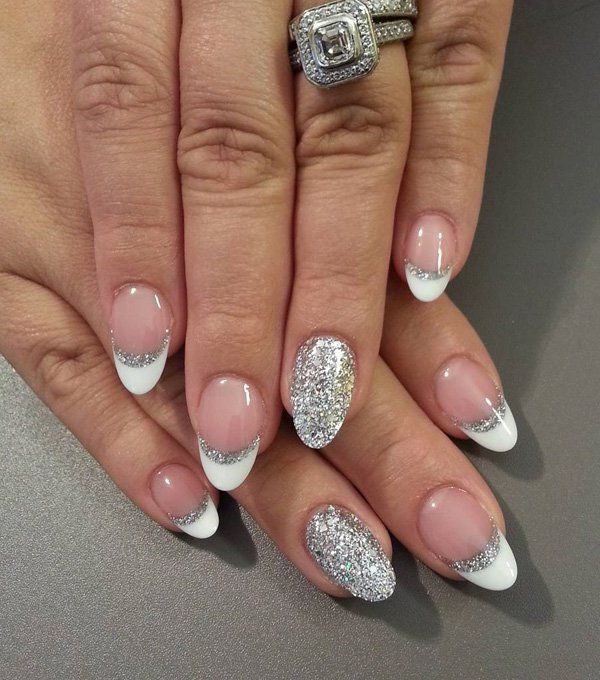 If you are a lover of both french manicure and shiny nails, this is the right fit for you. French tips and silver glitter look stunning on oval acrylic nails.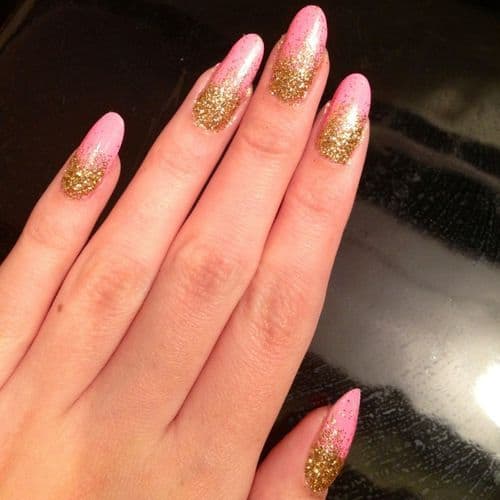 If you want to make your pink nails shine more, add some gold glitters to them.
#14. The Aristocracy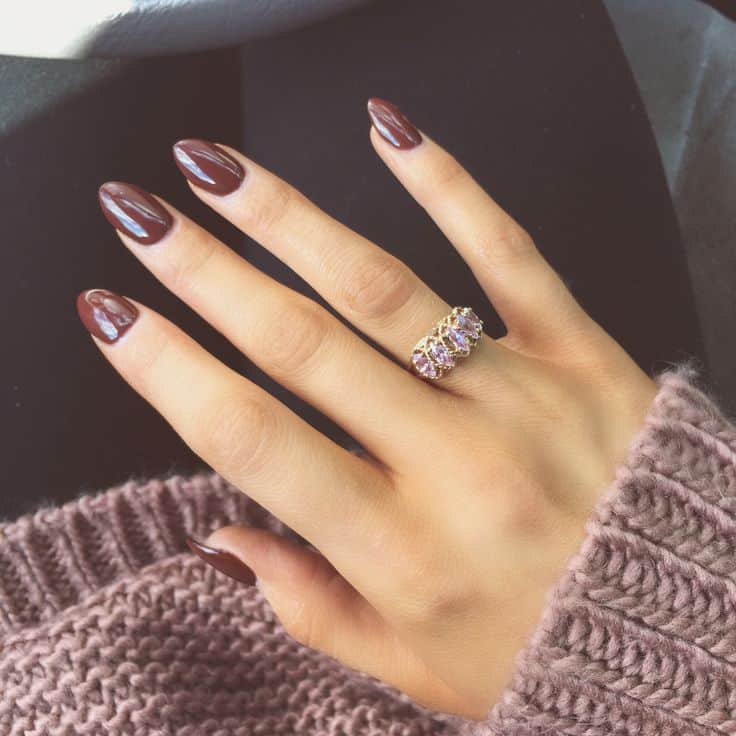 These oval nails will glam up the overall outlook of your hands. The coffee-brown color looks stunning in the oval acrylic nails. You can wear a compatible ring to make it more attractive.
#15. Keep It Neutral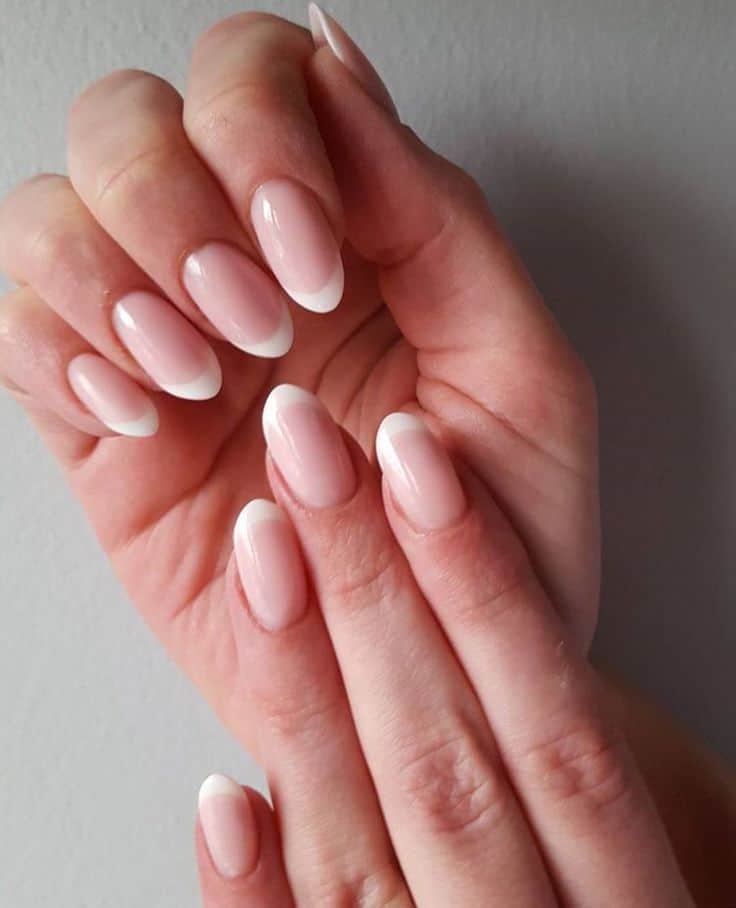 Some girls believe that simplicity is the ultimate sophistication. If you love the simplicity that much, you can use neutral or nude color to paint your acrylic nails. This type of oval acrylic nail looks good if designed correctly.
#16. Light Pink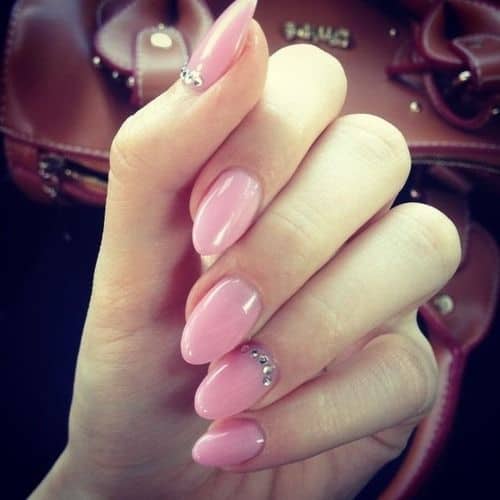 Pink is the other name for cuteness. If you want to have a cute oval nail design, you can paint your nails with light pink. Put some rhinestones to have the extra shine on your oval acrylic nails.
#17. Lady of the Rings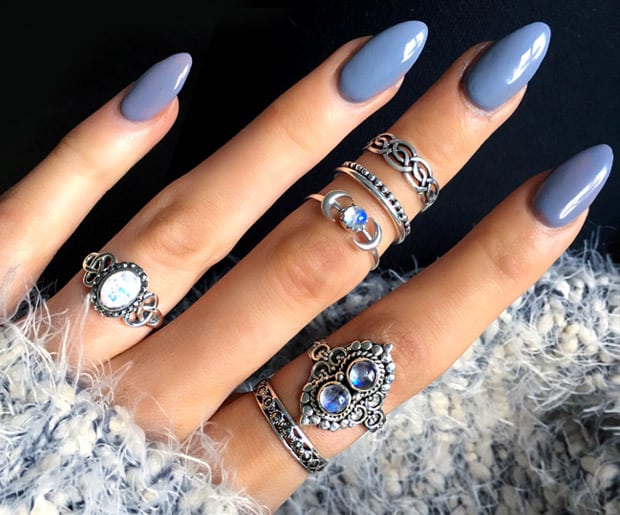 Some girls are crazy about wearing trendy rings. This type of oval shaped acrylic nail designs is for them.
#18. Gradient Nail Art
Paint your acrylic nails with white and nude color to make them look like gradient nail art. Add some glitters at the connecting point of the two-tone of colors.
#19. Accent Oval Nails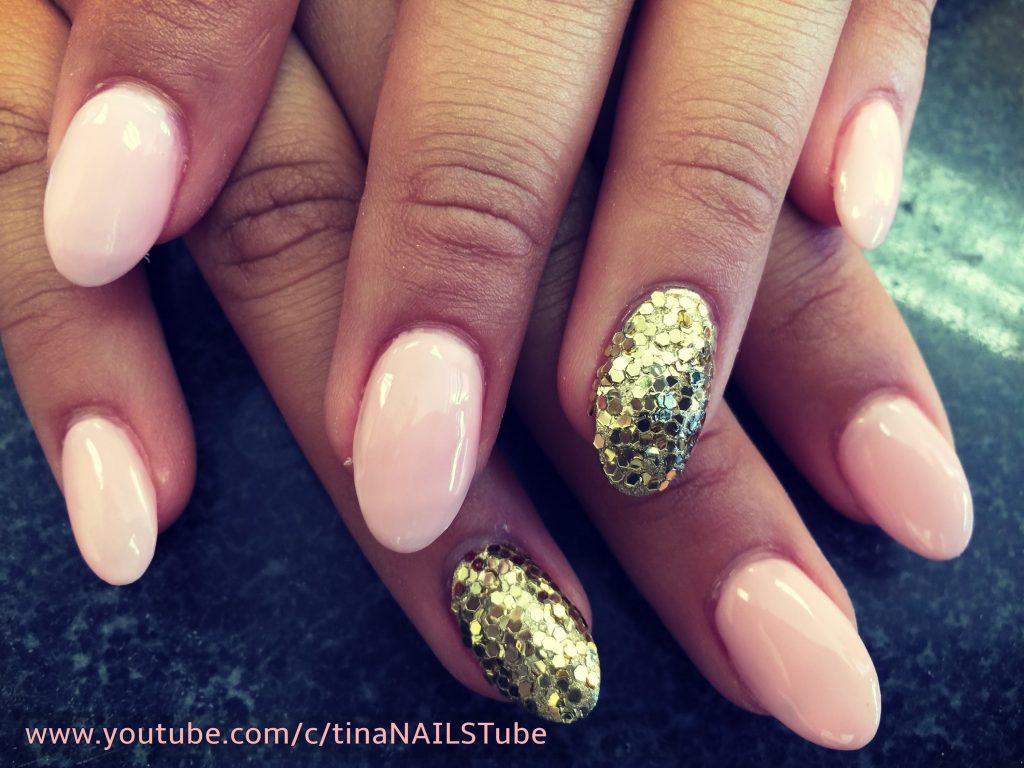 You can accentuate your light pink oval acrylic nails by painting a nail from each hand with golden glitters. Accent oval nails can be a good inclusion in the oval acrylic nails.
#20. The Shine Experts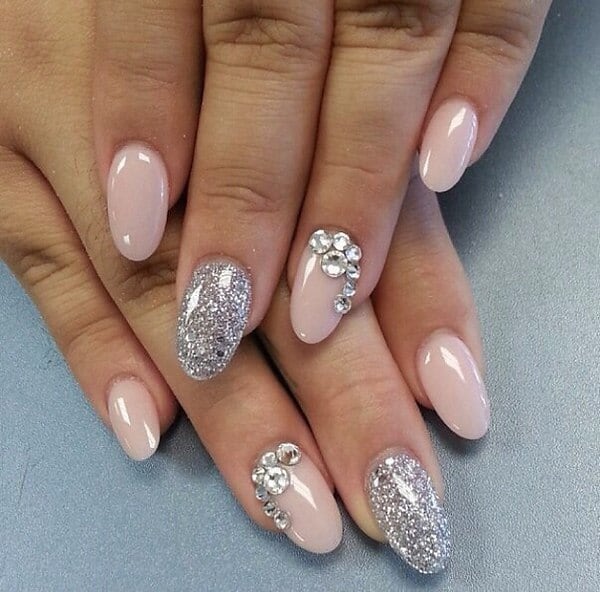 Glitters and rhinestones have been used in nail designs to increase the shine of the designs.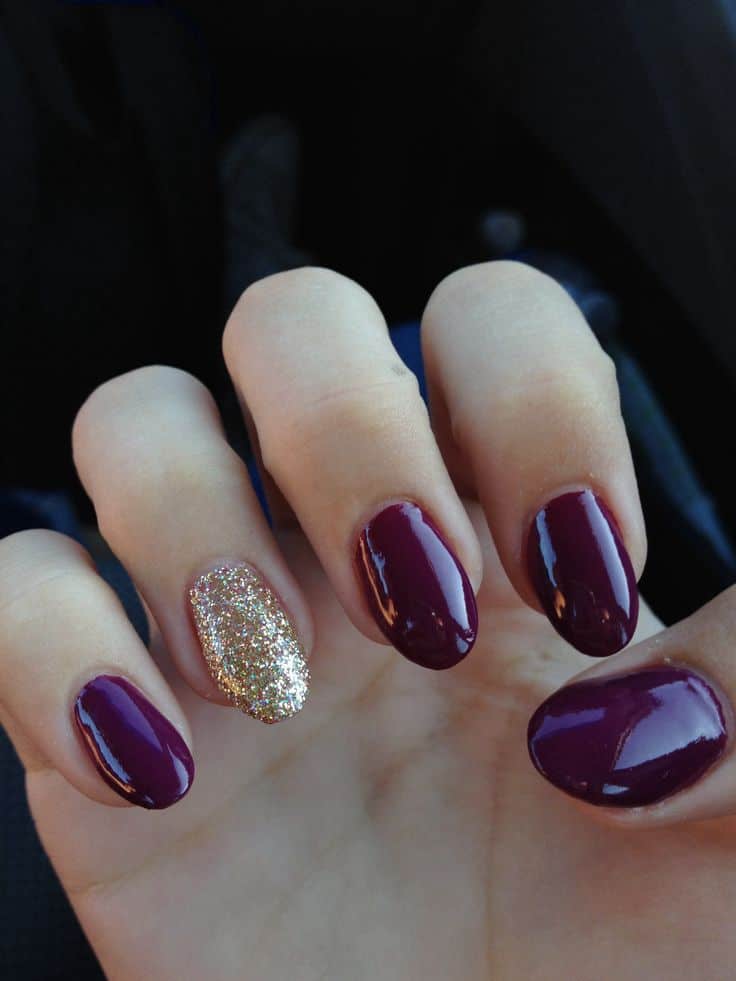 You can paint your oval nails with burgundy color and accentuate them with a gold nail. This design is looking both beautiful and shiny.
#22. Pure White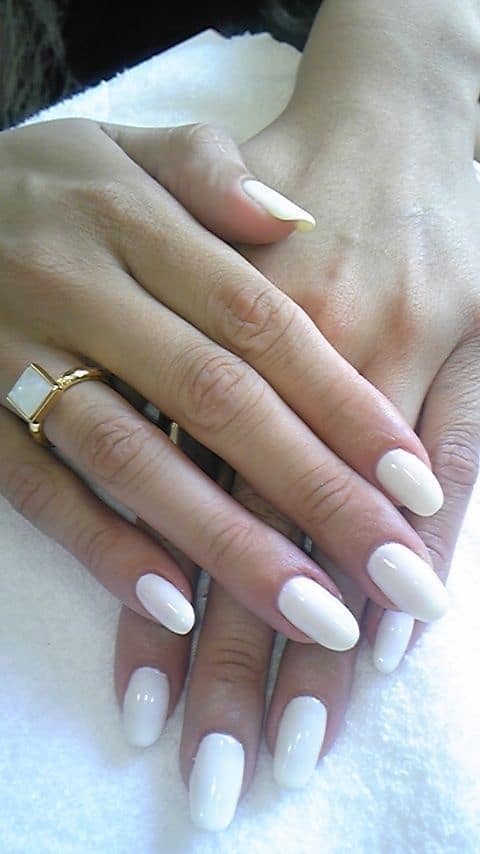 White is an angelic color. White compliments any shape and size of the nails. All you have to do is keep it tidy. These pure white nails are a good choice for oval acrylic nails.
#23. Rounded Oval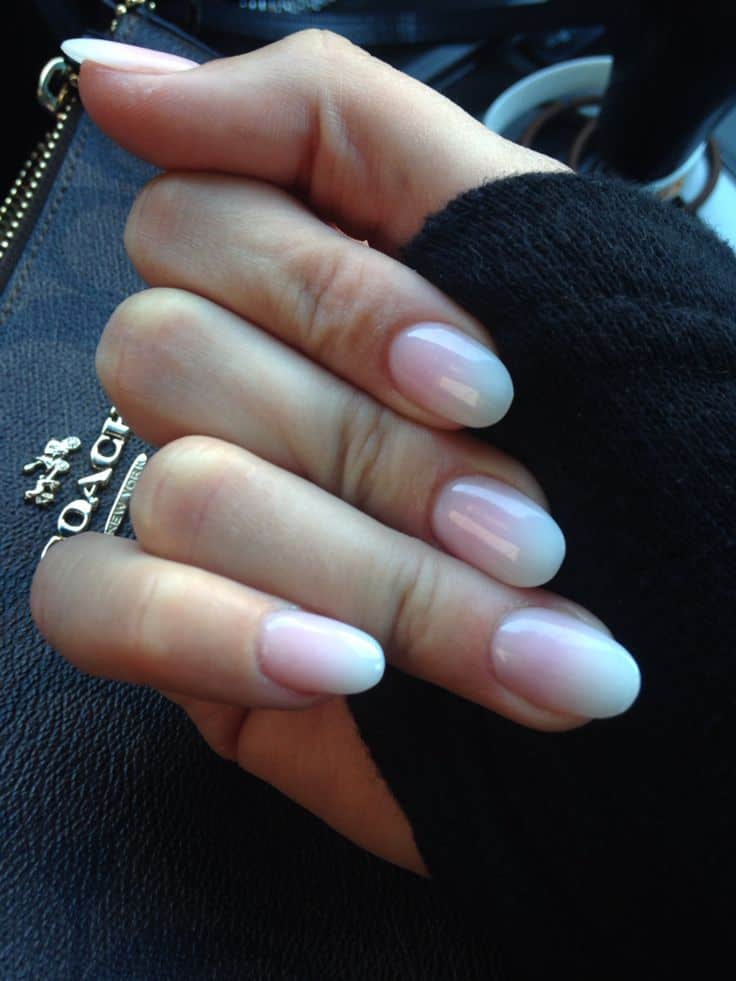 These nails fall somewhere in between oval and round nails. Actually, it's really hard to distinguish the subtle difference between these two shapes. You can have these rounded oval nails.
#24. Oval Nails Black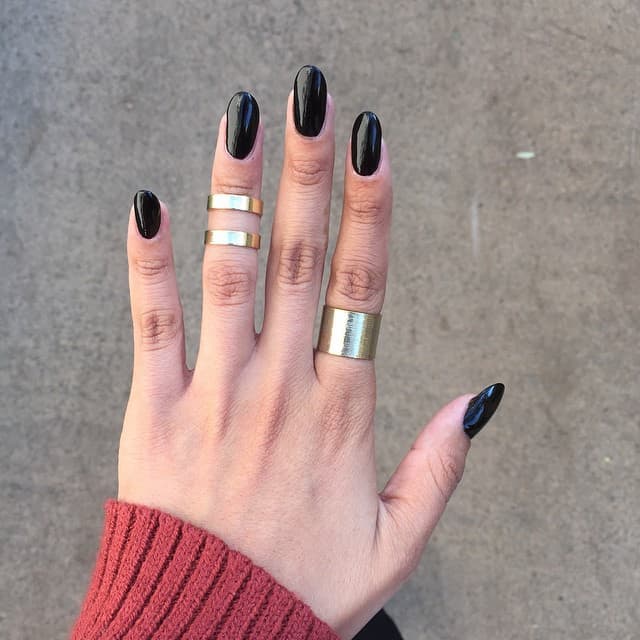 How can you imagine nail designs without using the elegance of black? Black nails have a great appeal to the girls. They love the black outfits the most, and to keep it matchable, black nails are the only choice.
#25. Oval Nails Long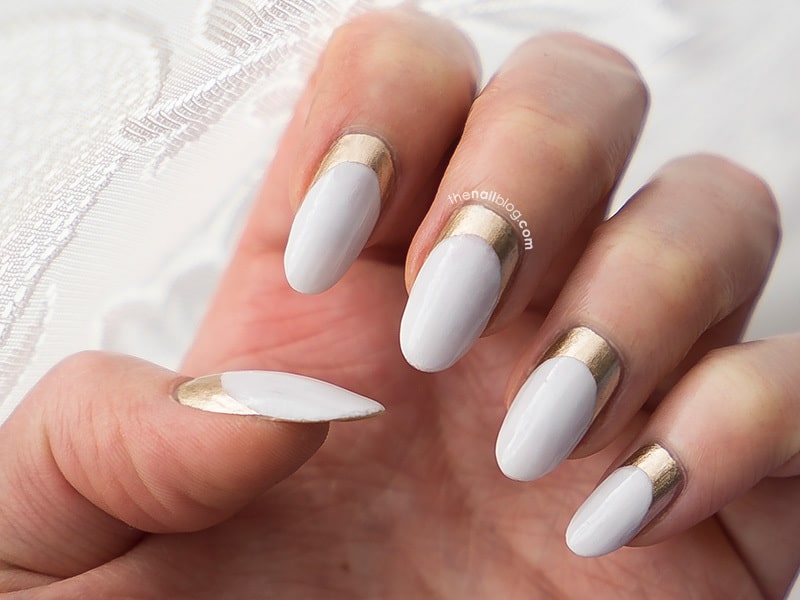 A fan of long nails? Ok then, try these long oval nails once. You'll fall in love with them for sure. This is a great variant of oval-shaped acrylic nail art.
Round Nail Design to Play It Cool & Edgy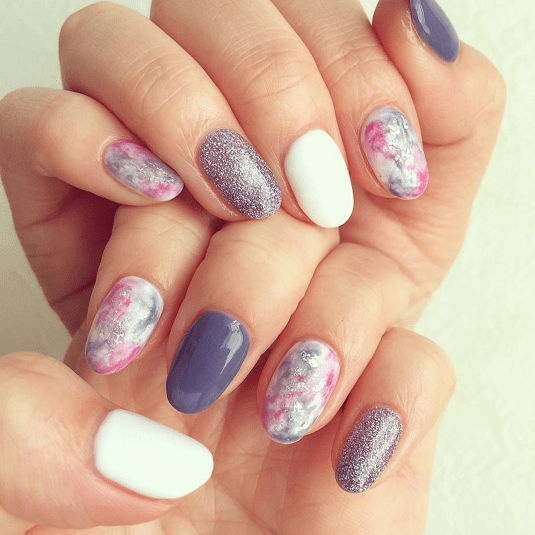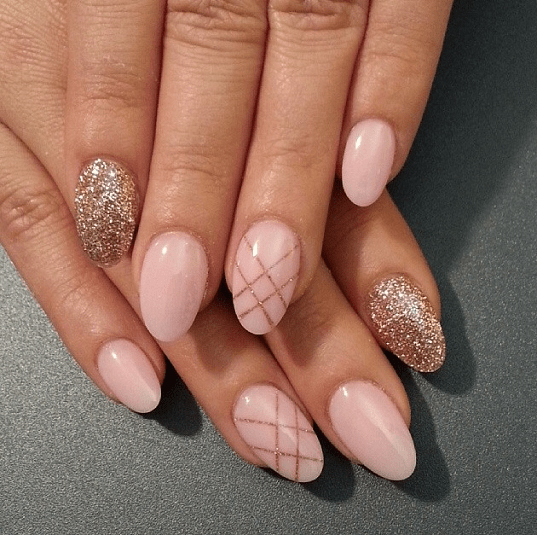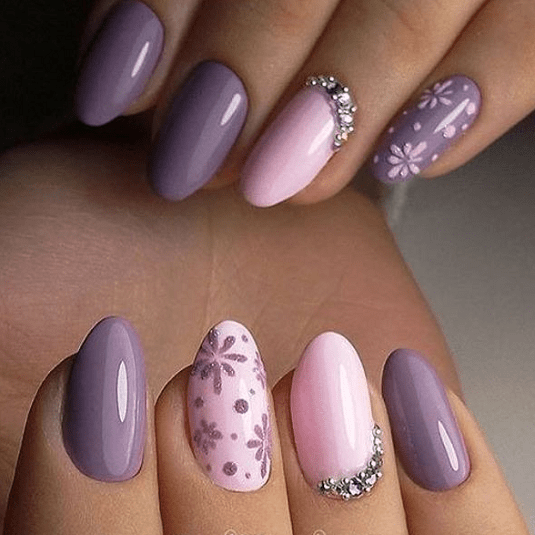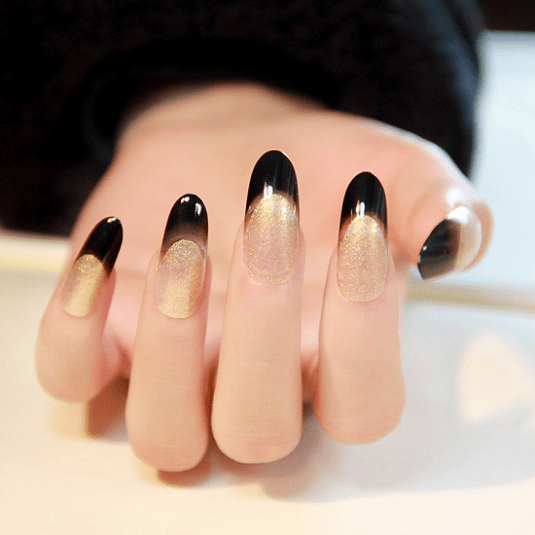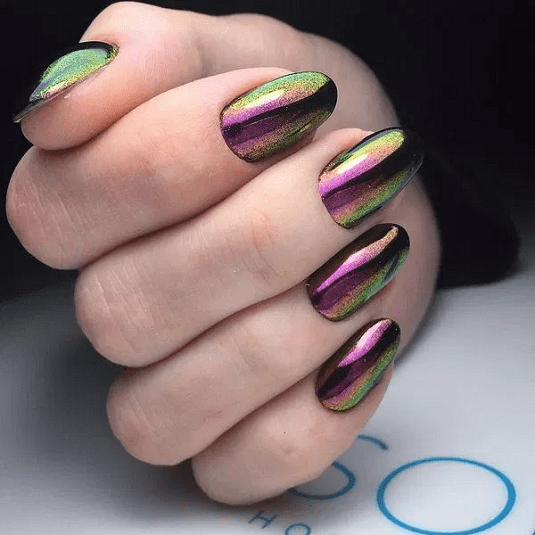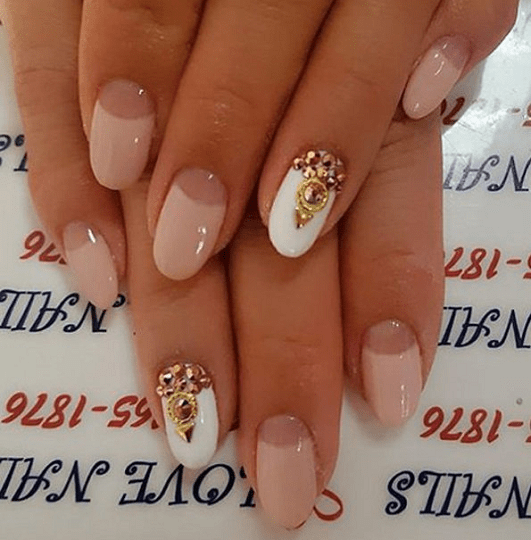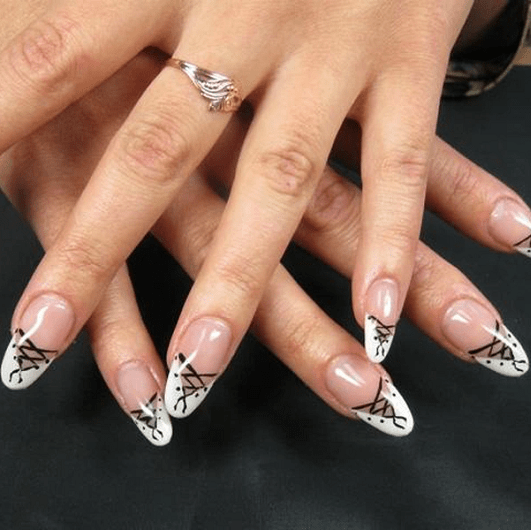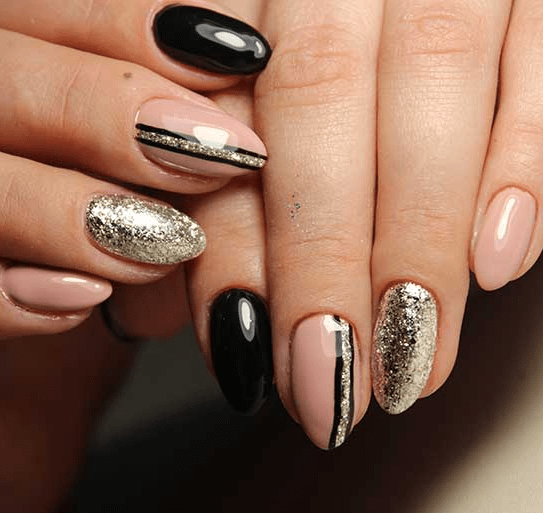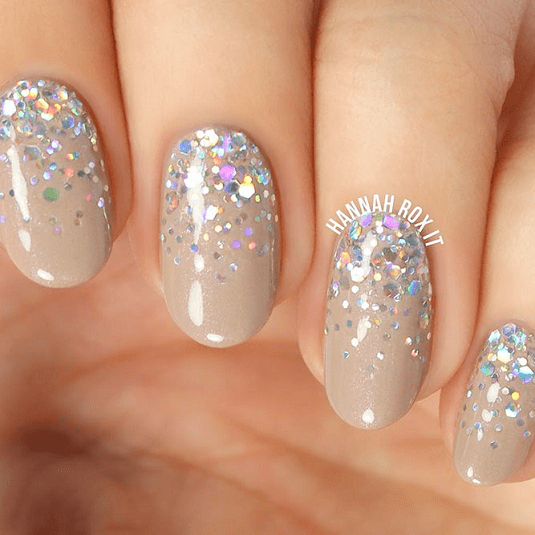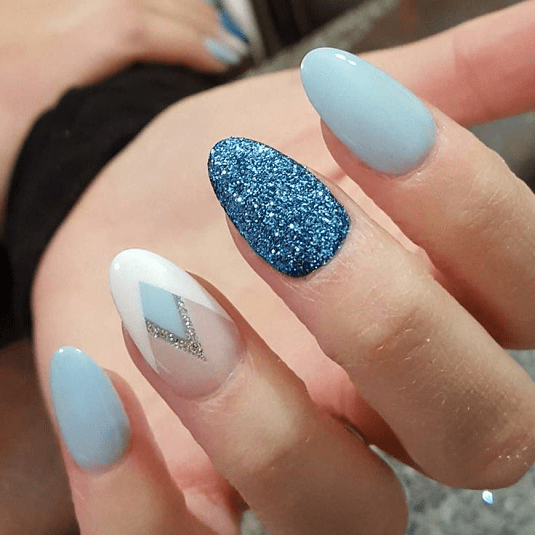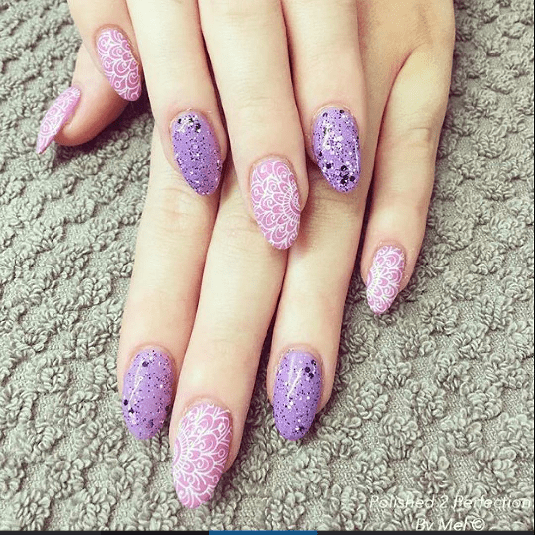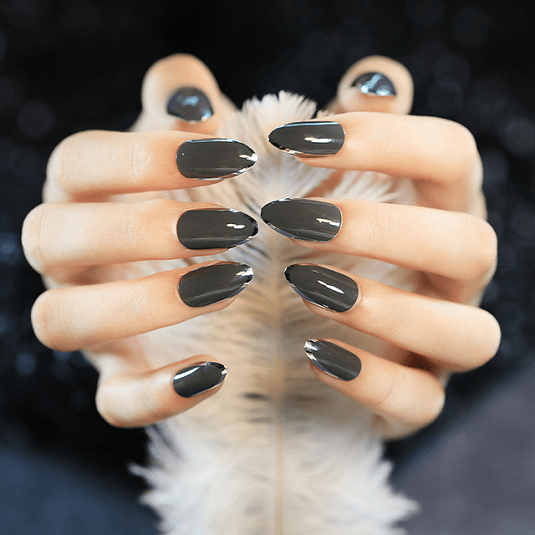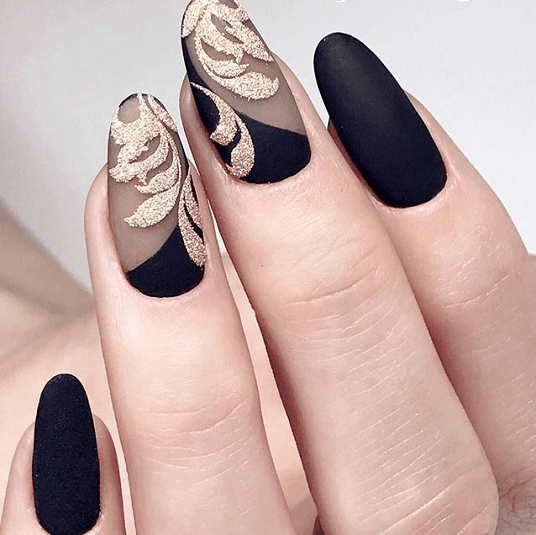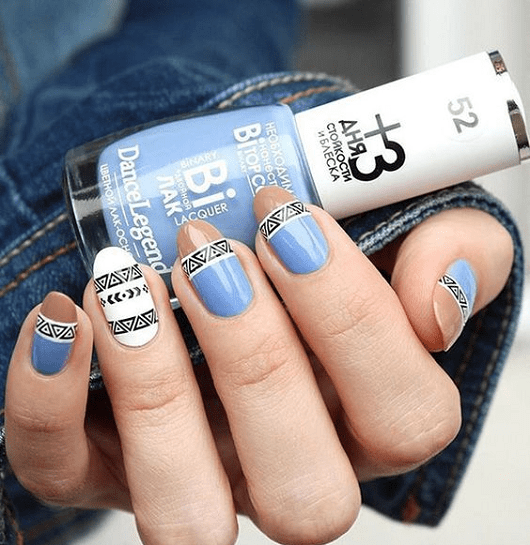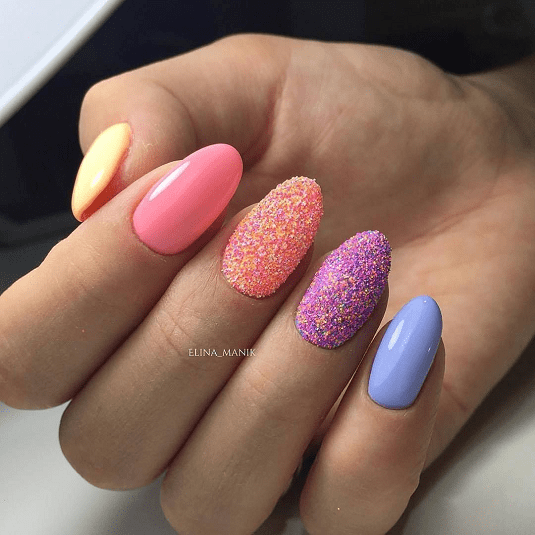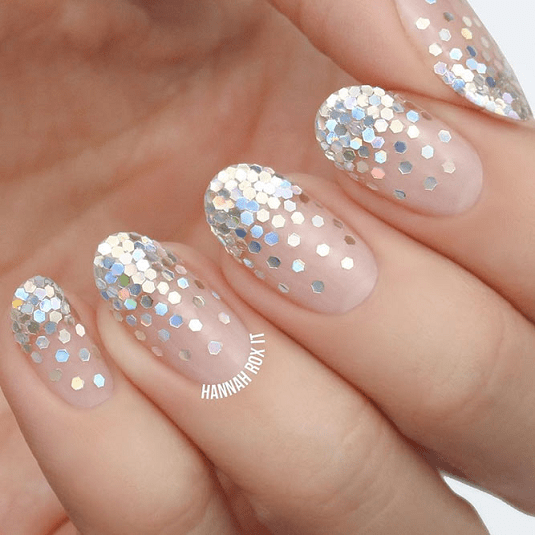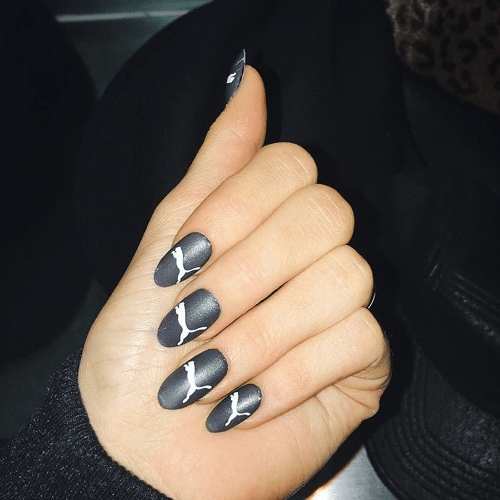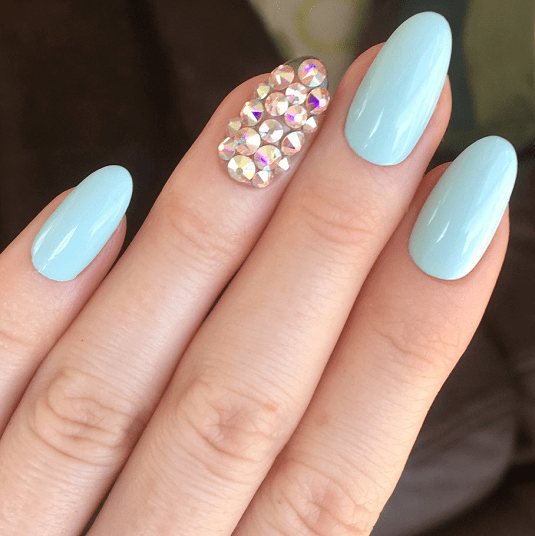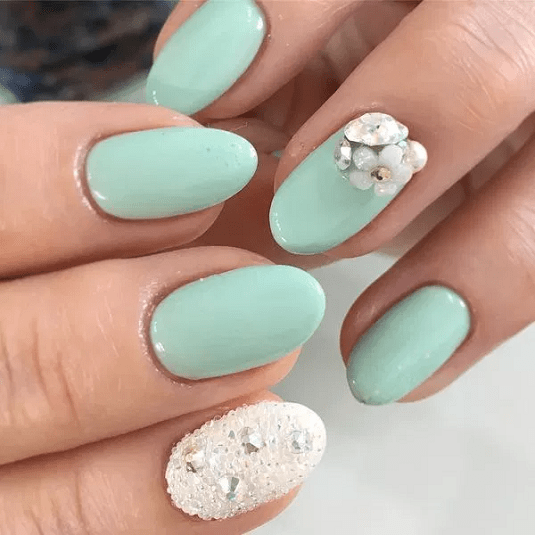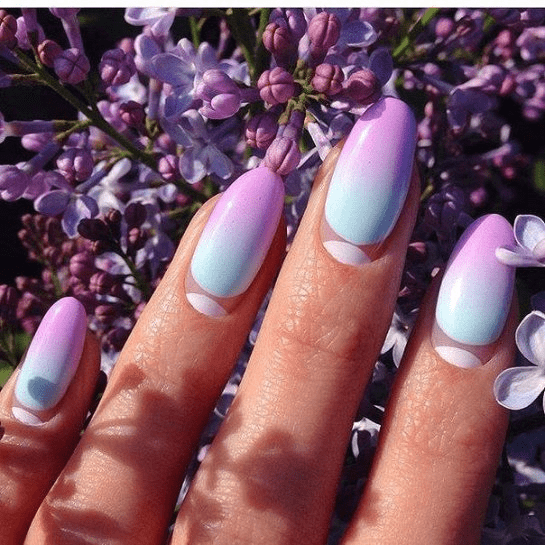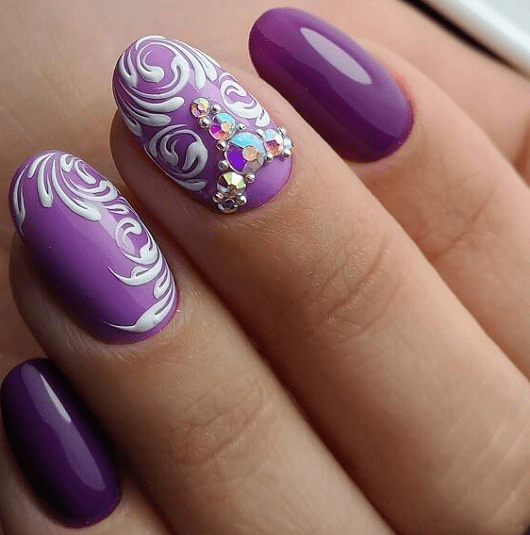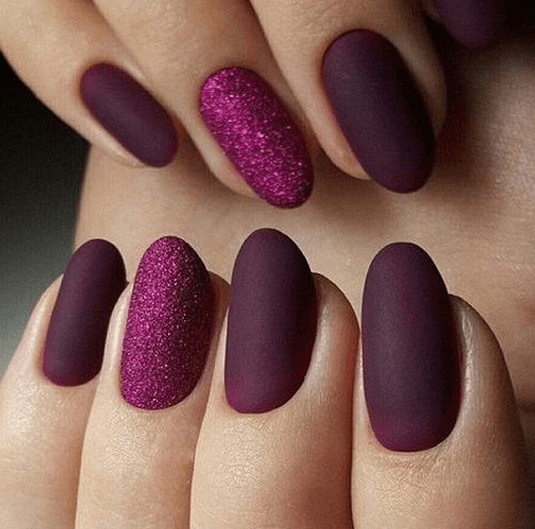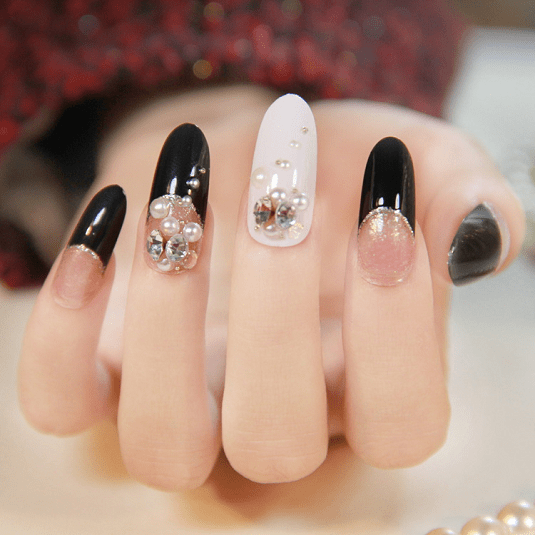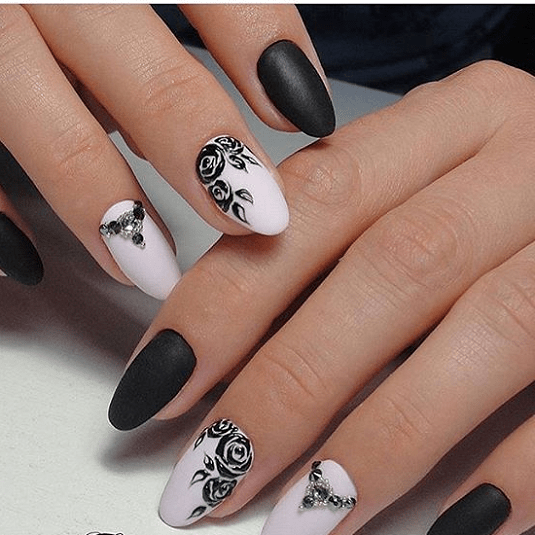 Try Out These Oval Shaped Acrylic Nails Designs
No matter what shape and what color you use for your nails, make sure they don't look odd or ugly.
Sometimes, the color combination or the patterns don't suit the type of nails you have. Keep these in your mind, and design your nails being inspired by our exclusive designs.