Outstanding, bold, regal and extremely impressive! This is how red acrylic nails look if you dare to get them!
Red acrylic nails crave attention and they certainly get it! They make any woman look sexy, feminine and truly passionate. After all, it's the color of love, right?
Beautiful Red Acrylic Nail Ideas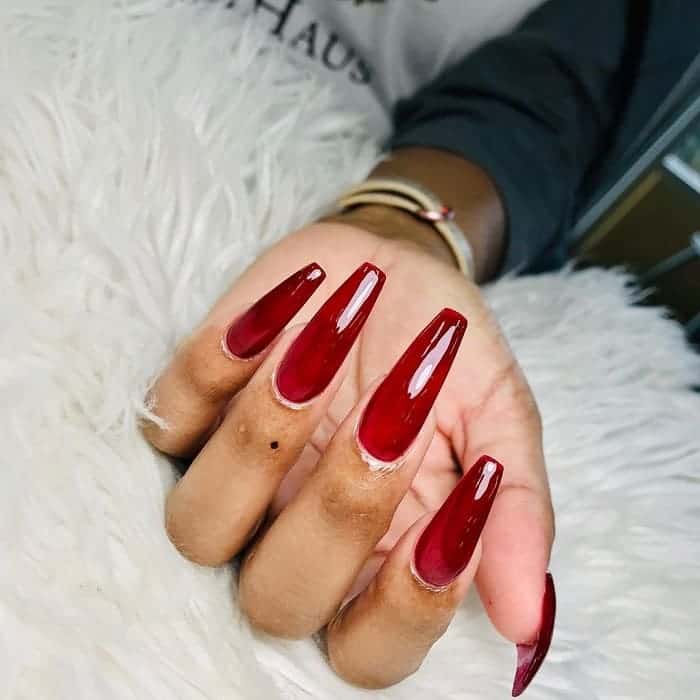 Any woman that wears nails like this must be independent, fierce and luscious. Build this coffin shape with an acrylic gel and choose a slightly dark red color.
2. Long Red Acrylic Nails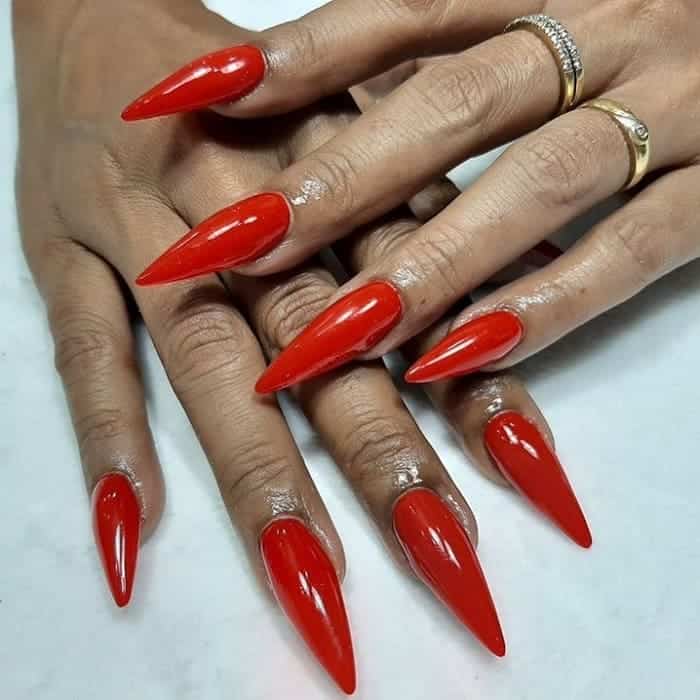 Some men will probably get intimidated by you if you wear these nails at a date but hey, who needs a man that can't handle you? Use acrylic gel to create these pointy long nails and choose a gorgeous red polish.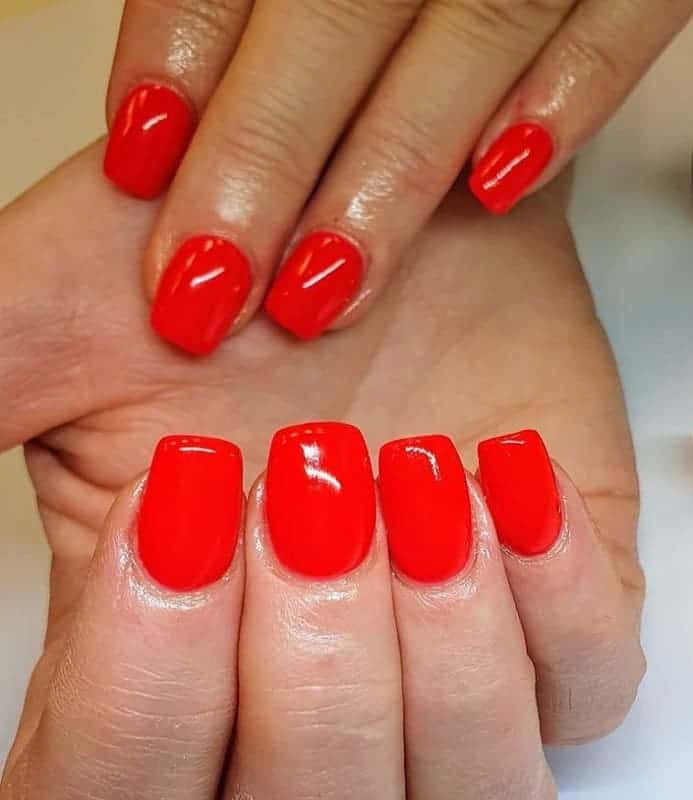 If you don't want your nails to get in your way when you type, keep them short in a square shape. Use acrylic gel to make them last longer!
4. Red Square Acrylic Nails
This gorgeous red bright color perfectly matches an acrylic gel shape for your nails. Your hands will look classy and ready for any fancy dinner or an important meeting.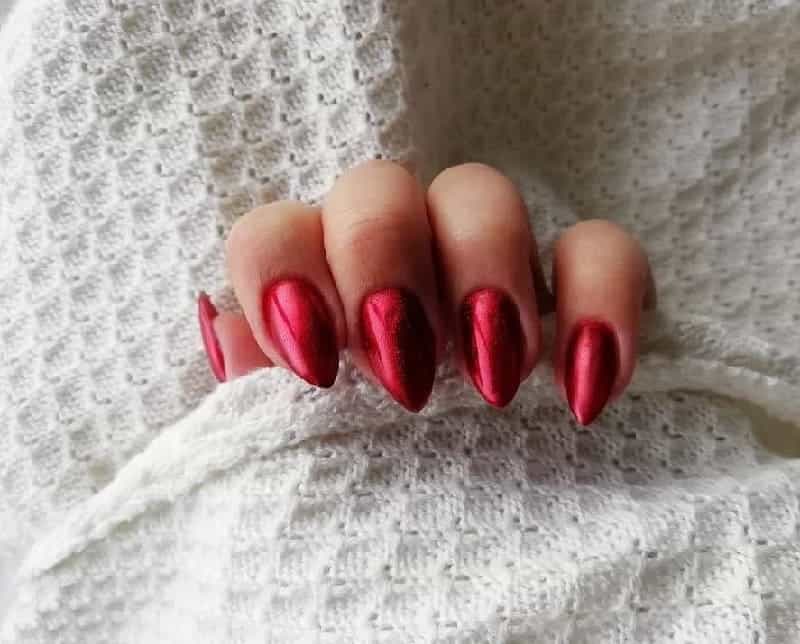 These red pointy nails look flawless and it's all about the stunning texture! Keep your nails medium and use a velvet-textured polish.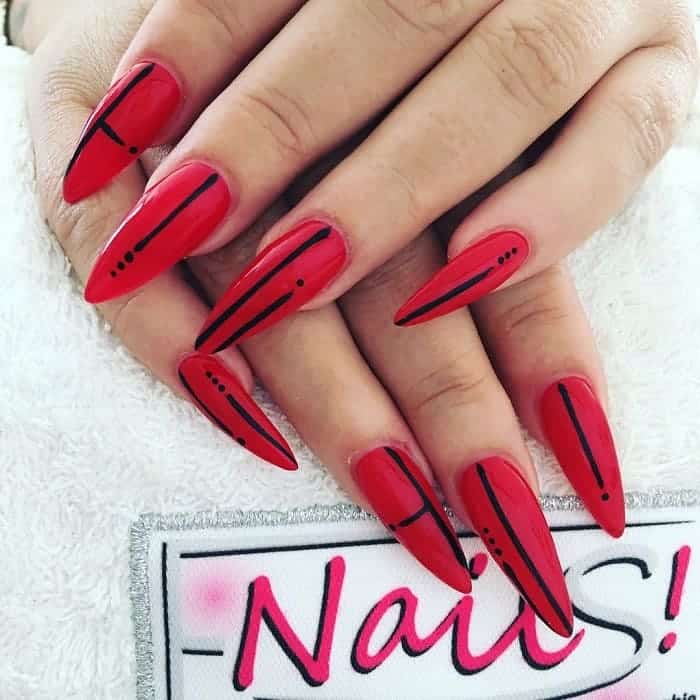 Make those nails stand out, girl! Use acrylic gel to construct that amazing pointy shape and paint your nails in a matte red color. Create a gorgeous but simple design with black colors.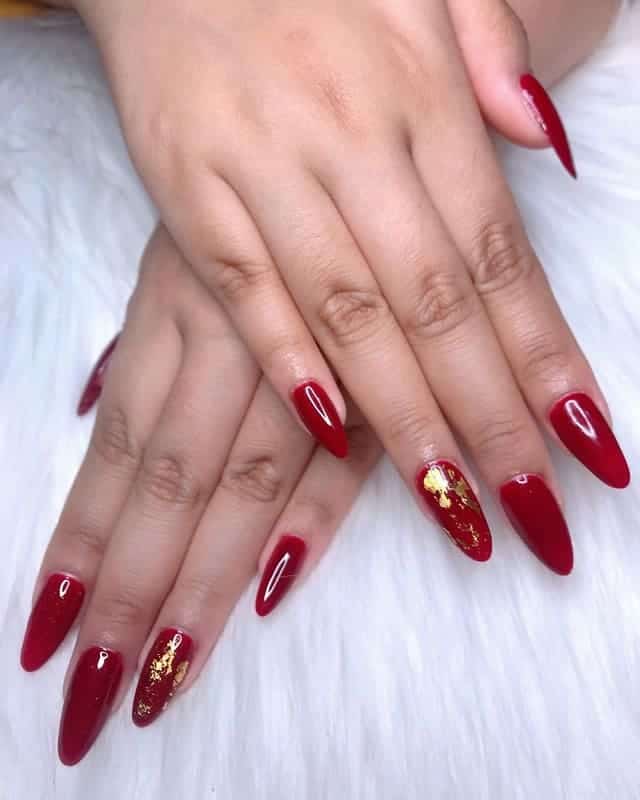 Royalty at its finest! It's incredibly easy to obtain this glossy look. You need acrylic gel to build your nail and a gold foil for design.
Make your red nails stand out from the crowd with your favorite brand logos painted on your acrylic gel construction. Combine white and red nail polishes for an impressive style.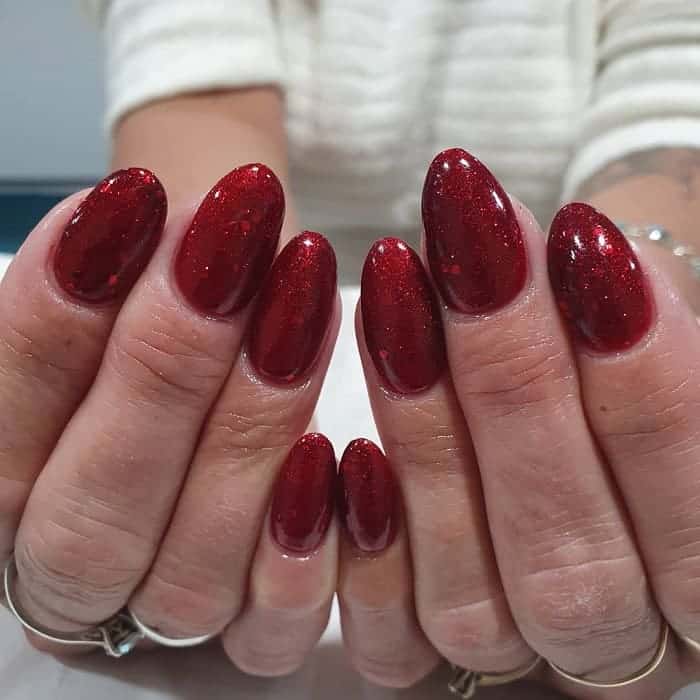 11. Red Acrylic Nails with Gems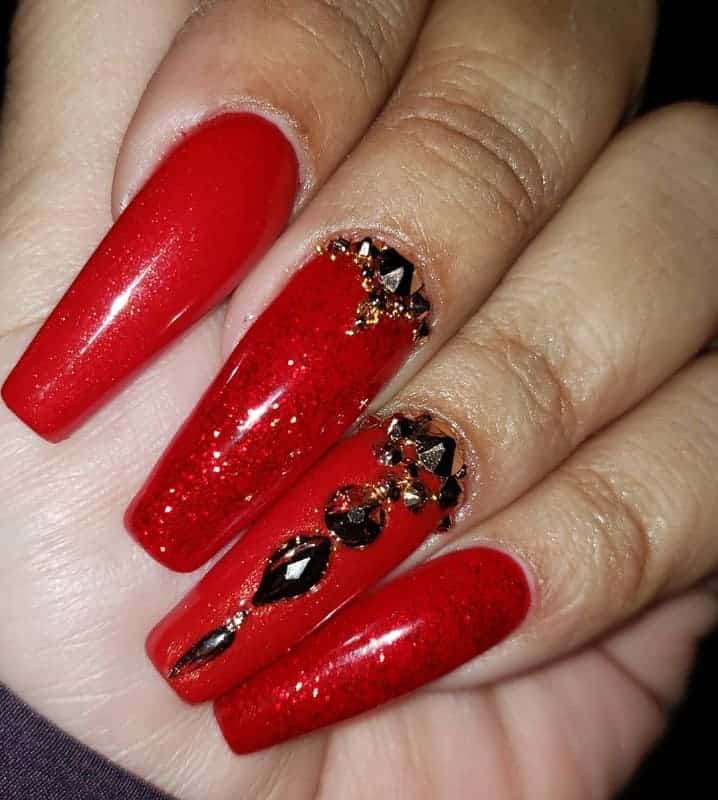 12. Red Nails for Christmas
Whenever you want to feel confident and sophisticated, red acrylic nails are your best friend. They add a touch of feminity and classiness and you will adore the way they suit you.
Related Topics: