Blue acrylic nails can come in so many gorgeous shades: imperial blue, light hues, or mixed with silver glitter. Electric shades make your hands gather all the attention while the pale polishes inspire wisdom and confidence!
Fashionable Blue Acrylic Nails
Blue nails are highjacking the nail color trends, and you will understand why after you see these blue acrylic nail designs we have prepared for you.
1. Acrylic Light Blue Nails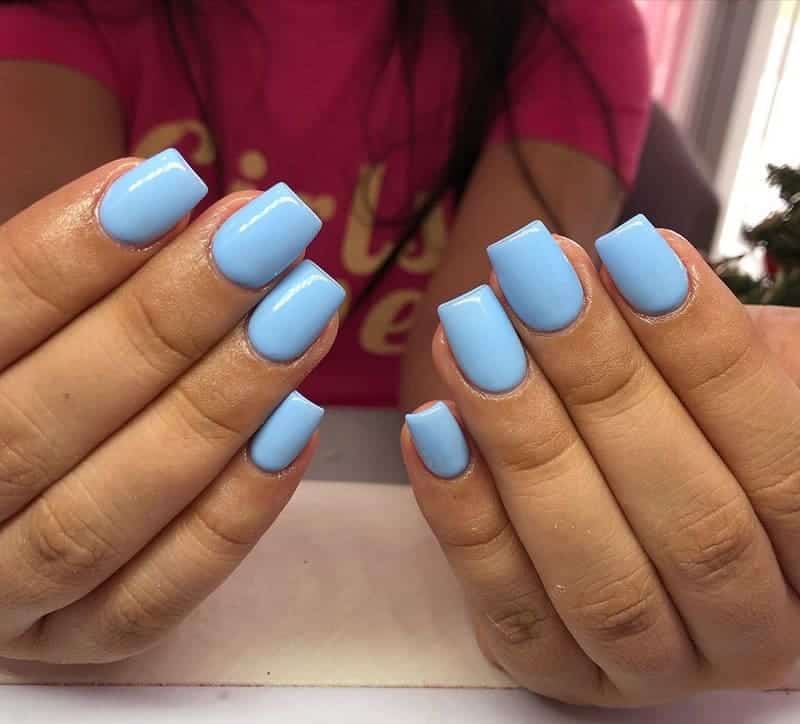 For this simple mani, all you need is to build a strong square nail with acrylic gel and use a pale blue polish. This style is perfect for office, school, or any casual outgoings.
2. Dark Blue Acrylic Nails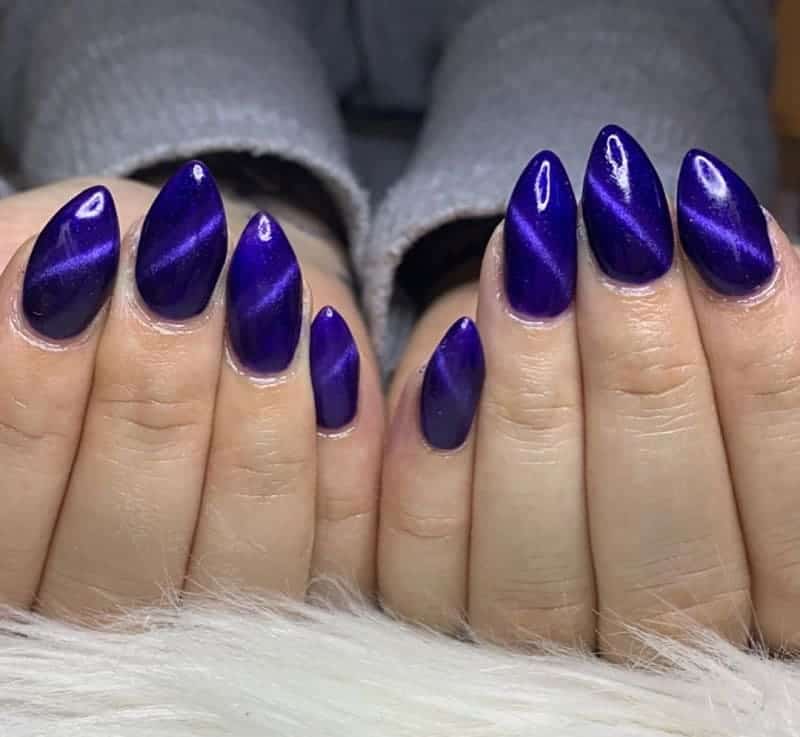 If attention is what you want, these pointy dark blue acrylic nails will give it to you! Add a shiny topcoat to make them look even more imposing.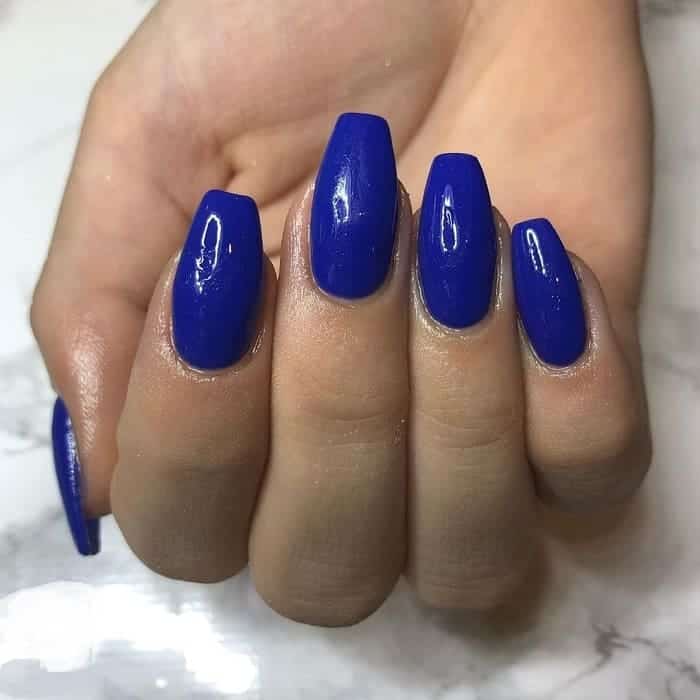 Any girl that chooses to get these gorgeous royal acrylic nails will inspire strength and toughness. Give your nails a coffin shape to make them look fabulous.
4. Blue And White Acrylic Nails
These fantastic blue and white acrylic nails remind us of gorgeous Greece. Keep your nails medium and use some blue rhinestones to decorate the white nails.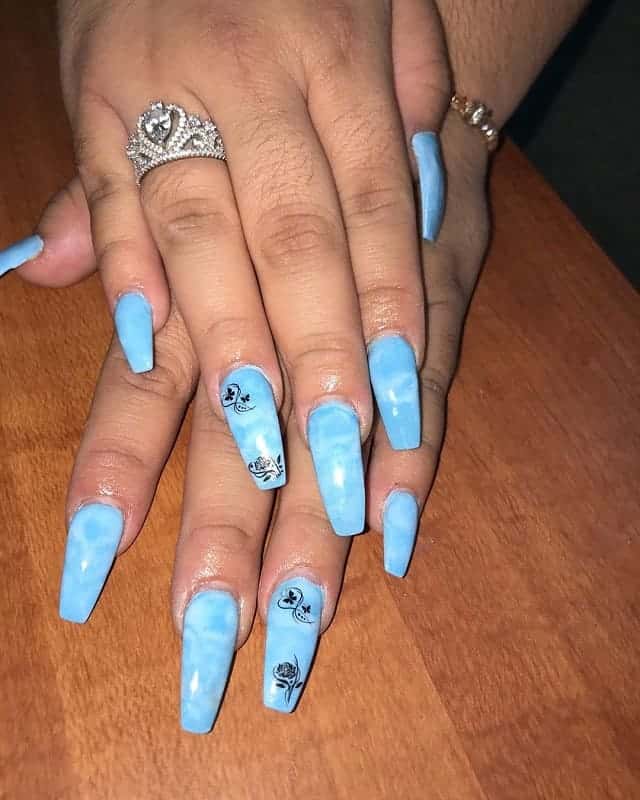 These mesmerizing long coffin-shaped acrylic nails look like you stole a piece of sky and blended it on your nails. For a tremendous effect, create a floral design on one of your nails.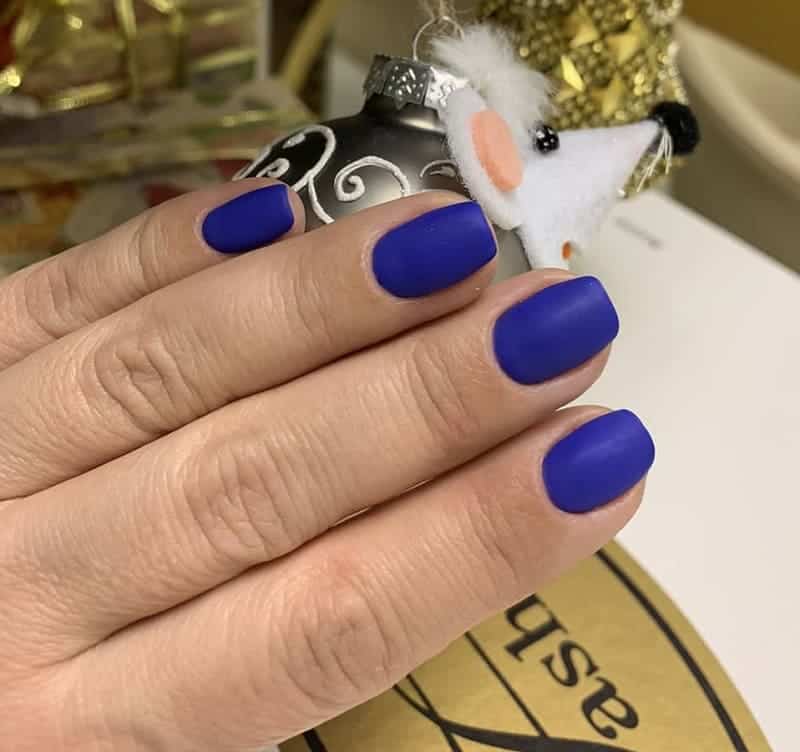 Your nails don't need to be long to look spectacular. Choose a matte blue color, and they will gorgeously suit you.
7. Long Blue Acrylic Nails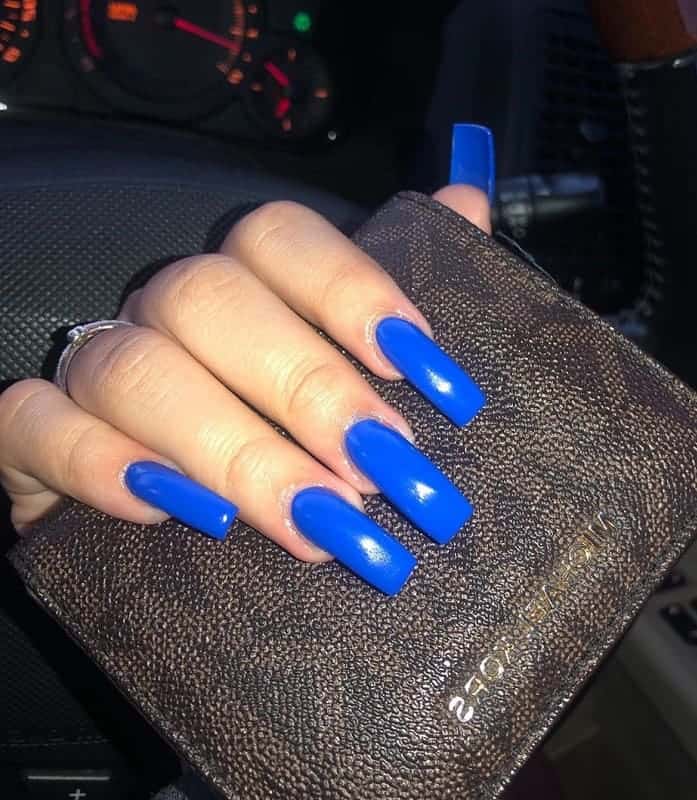 If you adore long nails, this mani is undoubtedly something you will love! Build your nails with acrylic gel and give them a square shape. Choose a bright blue shade, and they will look outstanding.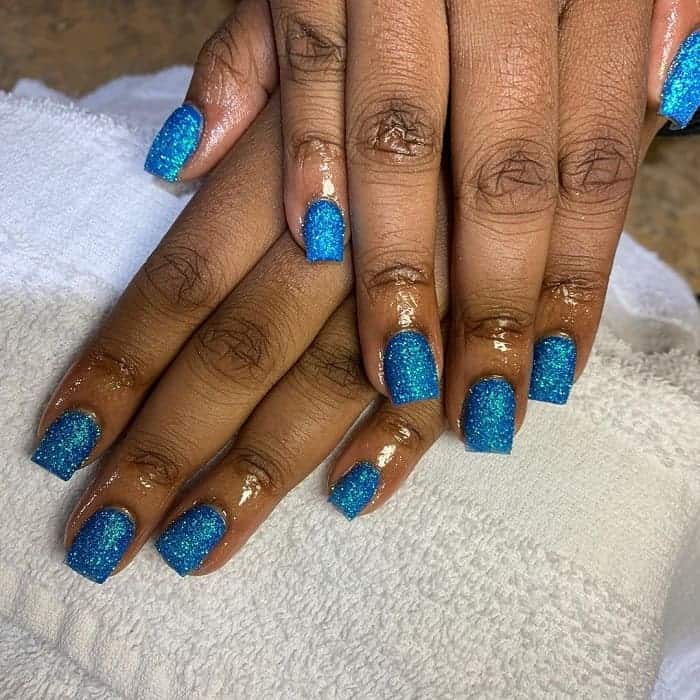 Whenever you want a mani that really stands out and looks glamorous at the same time, you can choose to recreate this style. Choose a glittery textured blue polish and get ready to shine.
The acrylic gel hardens your nails, transforming them into a great canvas for blue ombre nails. Depending on your preferences, you can keep them short or longer with a nail shape that suits you. To impress even more with your mani, use a topcoat with extra small balls.
Is the summer approaching, and you don't have the mani ready for the hot season? No worries, because this aquamarine mani with glitter is something you'll adore in an instance. Use a rounded shape for the nails and create a light blue ombre. Add a glittery topcoat to make your hands stand out.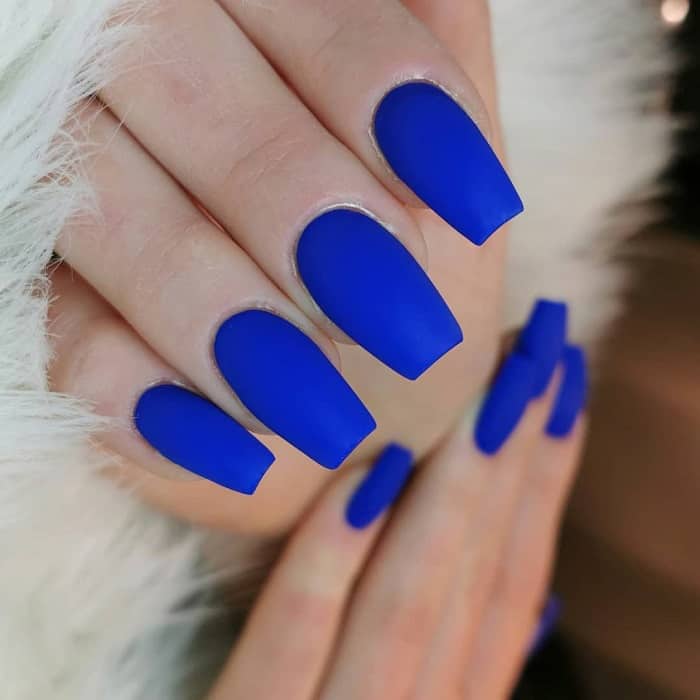 Nails painted with such a gorgeous imperial blue color will certainly turn so many heads. They look impeccable, have a royal touch, and that matte topcoat makes the blue color pop even more.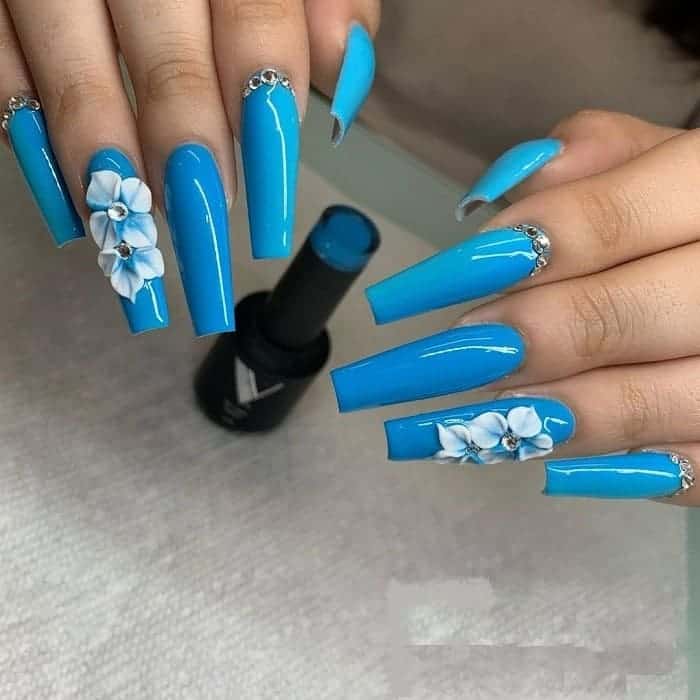 Length, diamonds, flowers, and shine; what can you want more from a mani? To get this, you'll first need to build the nails with acrylic, paint them bright blue, and decorate the base with rhinestones that look like diamonds. Lastly, create 3D flowers on the ring fingernail.
Blue acrylic nails incredibly suit strong independent women who are not afraid to show their personality. These stunning mani are bold and the perfect way to express your creativity. Which one is your favorite?