Are you wondering what causes those nail ridges? Your fingernails can tell you a lot about your health status if you just look at them and pay attention to what they are saying. In case you notice a different color, shape, or even texture when it comes to your nails, that might be a problem.
As you probably know by now, fingernails are made out of living skin cells that we have in our fingers. In case you start having extremely dry hands and brittle nails that could lead to nail ridges. Let's not forget that eating healthy is a must, since if you lack protein, iron, calcium or vitamins you are in trouble. You will know what causes nail ridges, as well as why you are suffering from them if you continue reading.
What Causes Nail Ridges?
Nail ridges may be caused by many factors such as lack of vitamins or by un-proper sanitation. However, it is important to know what type of nail ridge you are dealing with since there is more than just one type. When you figure out that part you can start the treatment.
3 Types of Nail Ridges
Vertical
Luckily, ridges are not always a health concern, so there is no reason for you to freak out immediately. In case you are dealing with this type (a vertical one), you will be fine since they are not an indication of a health concern. They occur if you've injured yourself or if you are not eating healthy. Next time don't be so clumsy with your nails so you don't end up with a wound, and always eat healthily. This type of nail ridge will be gone before you know it.
Grow Your Nails Faster And Stronger
Horizontal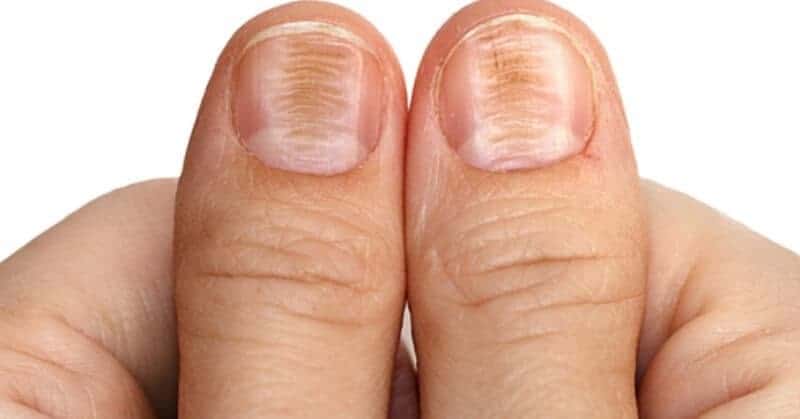 This nail ridge shape is a sign of some type of medical condition. They look exactly like in the picture, and could even be uglier than they are. In case you have white lines on top; chances are you have arsenic poisoning. If that is not the case with you, then you are dealing with Beau's lines. Beau lines happen for some more serious and scarier medical issues, and they are usually a symptom of:
Bad circulation
Diabetes
Malnutrition
Mumps
Thyroid disease
Vitamin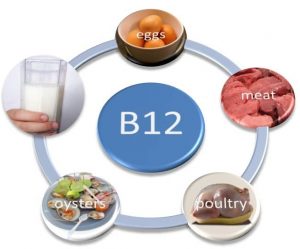 If you want your cells to grow, you need that vitamin B. Vitamin B-12 helps to strengthen your nails, and if you lack the strength your nails will become brittle. Later on, you will end up with nail ridges. As we said; you need iron, you know why? In case your body doesn't get it you will end up with white spots all over your nail bed. Those look really ugly and could stay on there forever. And in case you are lacking zinc or calcium you could take some pills to speed up your intake.
How To Cure Nail Ridges?
As long as you are eating healthy you will be fine. If you have a proper diet full of minerals, protein, and vitamins you will be a 'nail ridges-free' woman. Eat a lot of green vegetables since they are not only good for your nails, but they are good for your general health as well. Don't forget to add a lot of moisture to your hands and nails, as well as to never bite them.
Get Healthy Nails With These Proven Tips
Not that common, nail ridges should not be something you are afraid of. Sure, they don't look appealing, but they shouldn't be your number one concern. Pretty much, just worry about your hygiene level, proper nail care and you will prevent this from happening. However, if you have these problems but are perfectly healthy, eating the right nutrition, then see a doctor. Doing regular check-ups might discover something you didn't know before.