We all want a manicure that can last for more than two weeks, right? No chipping, no heavy or strong substances on your nails, as well as low maintenance? Well, SNS is the solution for all of the above.
Be careful because you might fall in love with SNS nail manicure. Your nails will even feel a lot stronger after the SNS, so let's start having fun!
What Are SNS Nails?
SNS stands for Signature Nail Systems (if you didn't know), which is one of the two top dip powder manufacturers in the world trusted by Glamour magazine. You've probably heard about this method before because it is getting quite popular. SNS nail products are actually a lot safer for your at-home application, and they are also approved by many nail professionals.
SNS Nail Kits
Luckily for you, there are so many endless possibilities you can choose from. SNS nails are being made individually as well as in some packs and kits. Check them out:
If you are down to get just one, you should go for the basic Pink and White SNS nail set. Or, if you want to spice it up some more you can buy a pink and white dipping kit with some glitter.
Are you a student? Did you know they have Student Kits? They pack all the basics into a pack at a great price.
Serious manicurist alert. There are some high-end sets, such as Pro, Master, and Grand Master Kits. These are perfect for salons that are ready to kill with their talent when it comes to SNS manicures.
Soaking & Colors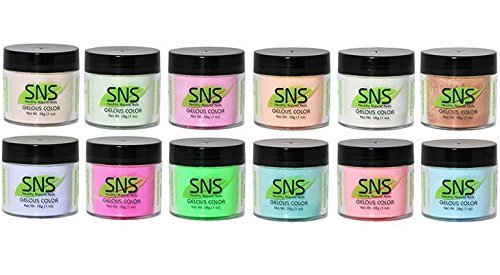 You should also know how to soak off your manicures. For example, don't soak off the old manicure in order to do a new one, and don't rush the whole process. Wait for 15 minutes to remove them properly, instead of just scraping them off. Also, did you know that dip powders don't have those strong odors that gel and acrylic nail manicures have? SNS also sells in more than 350 different shades.
Salon Or At Home?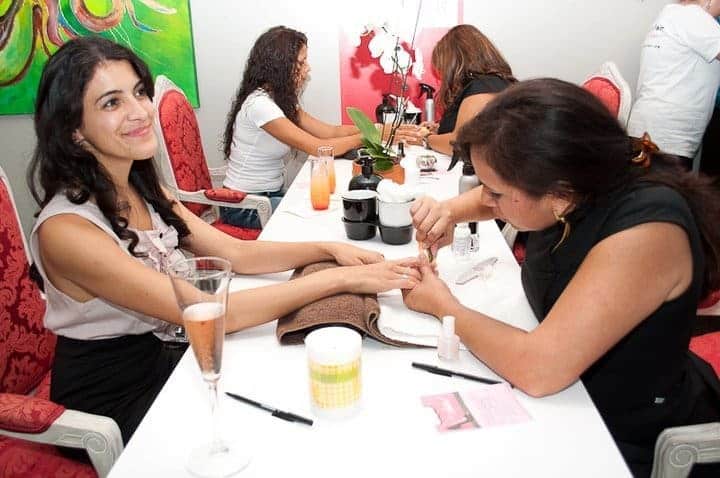 If you believe you are capable of doing this on your own then give it a go. But, for some extra pampering moments, why not go to the salon?
They also probably have a wider range of nail treatments and colors than you do. You will probably have a hard time figuring out which salon works best for you, so some internet research is required. You can find your beauty salon with the help of Google Maps, Facebook, or through your girlfriends.
Someone's other page reviews may also convince you to go to one place instead of the other one. Try to go with one place for starters and see how it goes. If it works out for you, you know where you'll be coming back.
SNS Nails Cost
This field or this subject is usually the toughest one to talk about. The cost of your SNS nails can vary a lot. Your location, your wishes, the size and originality of the salon are all of the factors that will establish the price.
It could start off with 10$ and go up to 80$, believe it or not. Usually, the most common price is 25$. But don't go for something ultra-cheap, that way you are saving yourself from possible fungal infection.
Always make sure to go to the trusted nail technician, because besides the nails, you are also getting a nice company. And being friendly with your nail lady is a must.
Short & Sexy Nail Designs to Rock
INFOGRAPHIC on SNS NAILS


SNS nails are an awesome solution, wouldn't you agree? You should know that you are not the only one who is going with this method.
Celebrity manicurists also prefer SNS manicures over all other ones. The dip in the powder system is so genius, practical and super easy. So why not give them a go?