Beige nails can sometimes be confused as plain since it isn't as vibrant as other colors. As a result, not many of us are flaunting the color on our nails. However, you may not know that there are actually different shades of beige!
Cream, sand, stone, and tan are all variations of the color, making it a great complementing shade to any design.
A sophisticated, soulful, peaceful, or even fun nail design can all be created with beige. Stumped? We'll show you how!
Most Gorgeous Beige Nail Designs
After seeing these 25 stylish ways to wear beige nail art, you'll never think of it as boring again!
#1: Beige Coffin Nails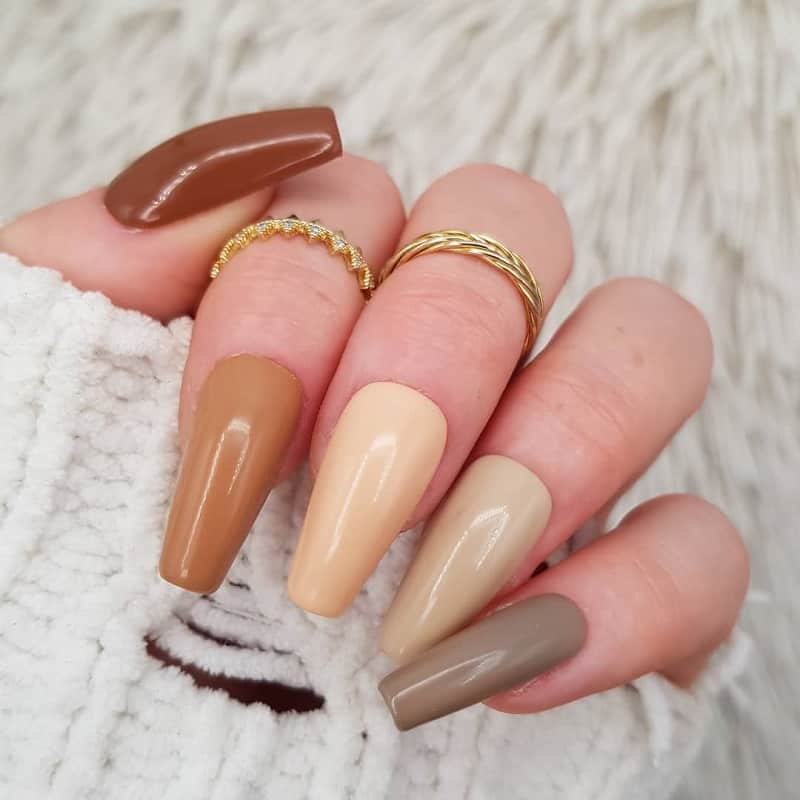 What do you get when you mix beige, light brown, and caramel? A sophisticated, chic nail design! Try the colors on long coffin nails.
#2: Beige Gel Nails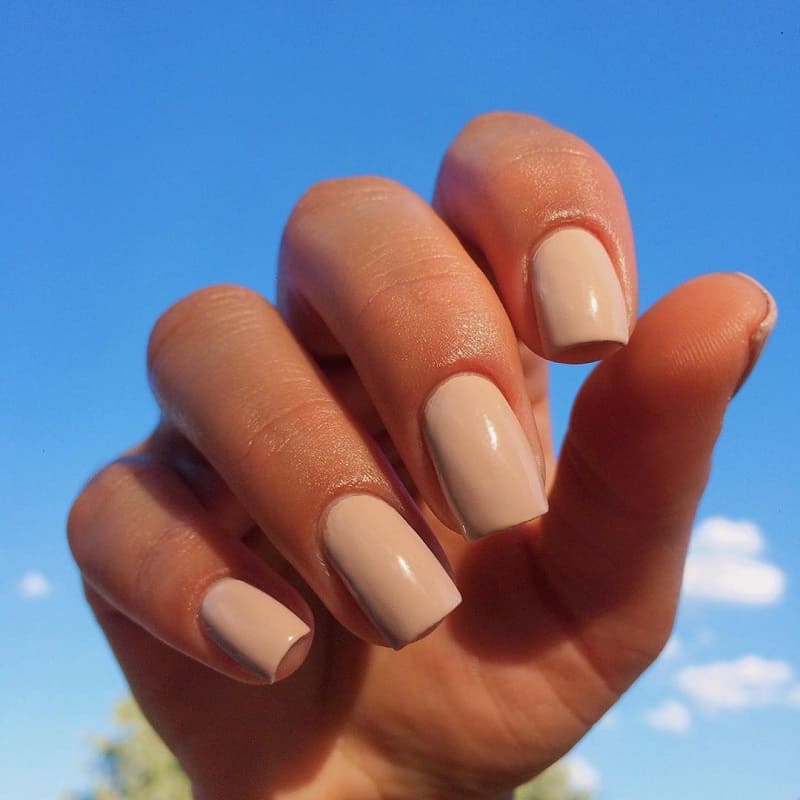 Instead of opting for white when you want a light, airy nail design, try beige gel nails. On medium length square nails, the color is flattering not just to the eye, but on your skin tone as well.
#3: Beige with Glittered Designs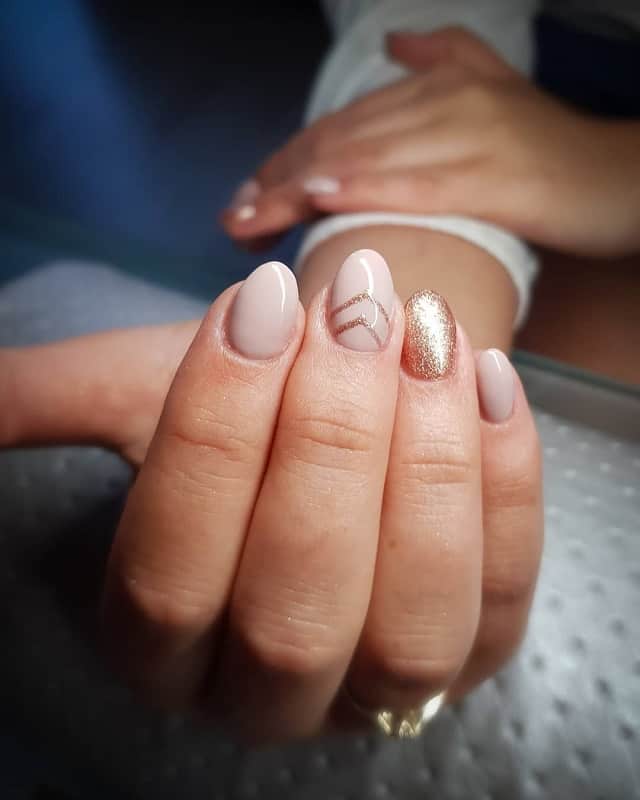 Need a little sparkle with that beige nail art? Here's something you can do at home: use glittered gold nail polish to draw on a chevron pattern on the middle finger and completely paint the ring finger nail in glittered gold.
#4: Pink and Beige Short Nails
Whether you naturally have short nails or you had a nail tech shape them into short rounded nails, there's no need to be ashamed of the shortness when you can wear different shades of pink with beige. Just for fun, paint the pinky nail brown!
#5: Beige Acrylics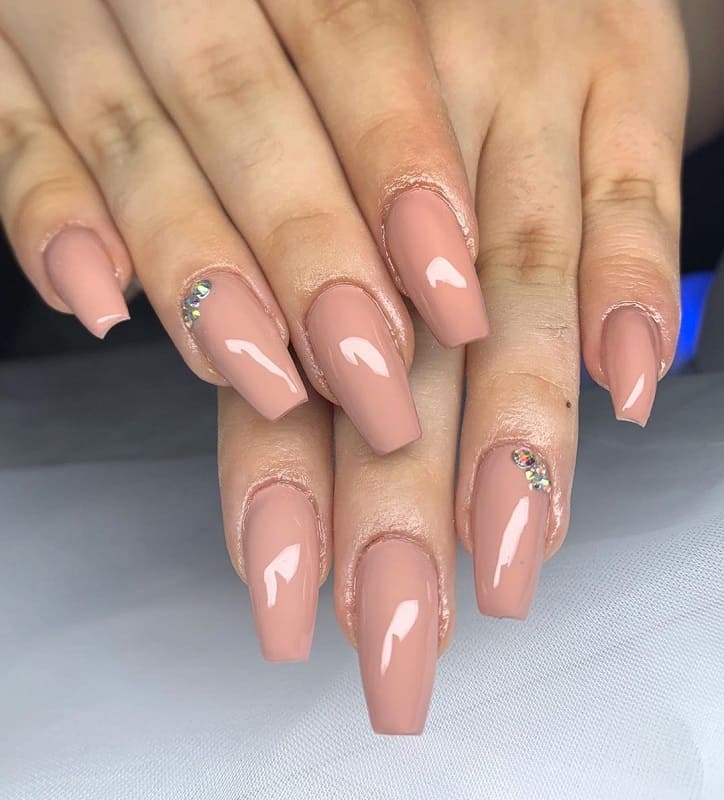 We have a feeling the Kardashians, who frequently rock beige nails, would approve of these long acrylic nails and their beige color. Make sure to give it a glossy shine with a top coat!
#6: Prom Queen Beige Nails
When you are a star of the show, you've got to shine like one! These nails are often asked for at the salons since they are the perfect prom nails.
Ultra long and pointy with the neutral base but with a lot of shimmer on the ring finger these nails look like they are ready for the dance floor!
#7: Cute Beige Nail Design
A true example of short but still cute nails. These beige nails are perfect for our younger audience because the nails are not coming too strong or too harsh.
They are the perfect chill and cute nail combination that you should go for if you are a guest at a wedding or if you are at some smaller gatherings.
#8: Draw Me Crazy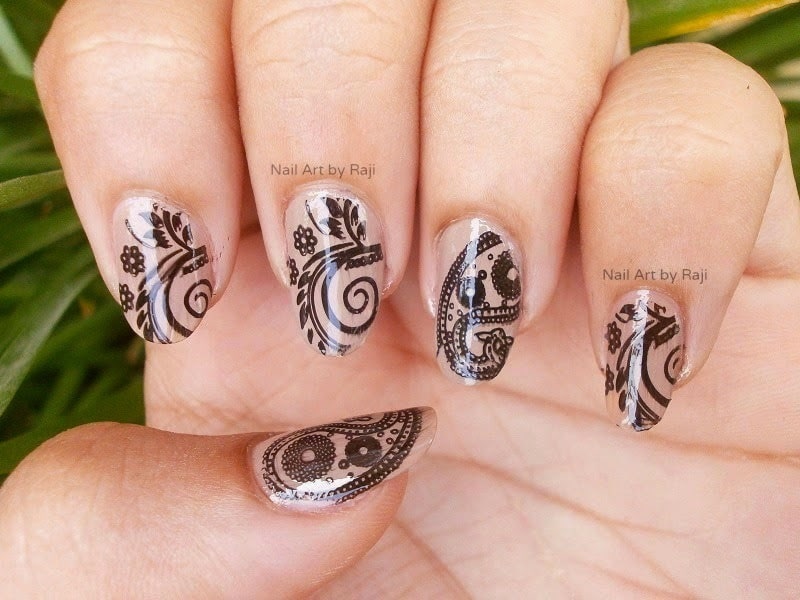 These stunning beige nail designs have a lot of styles. They look precisely made and like they've been done with passion.
Go to the best nail salon you know in order to get them like this, because chances are, you won't be calm, precise and stable enough to draw them this good.
#9: Matchy Matchy
Is there a better feeling than matching your fingernail nail color with your toenails? This stylish idea is perfect for the summer which is just around the corner. You will look cool and chic while matching everything from your head to toe.
Tip: Wear a beige bikini in order to have a full strike with these nails. Your body will also be a great helper since it will give you some color and voila- beige/tan everything.
#10: Mono-Colored Beige Nails
This beige nail is simple yet aristocratic. A true representation of a woman who knows what she wants and what she likes.
Mono-colored nails with a lot of jewelry and a smile should be just enough for everyone to spot you and to think that you have a total hit when it comes to treating your nails.
#11: Gorgeous Beige Nails
Perfect means having all the required or desirable elements, qualities, or characteristics; as good as it is possible to be. The definition says it all!
This creative beige nail design makes us just want to throw a party or go back to our prom and have our nails redone. Stilleto shape with a lot of beige and golden vibes is perfect for our queens out there.
#12: Light But Frisky Beige Nails
The beige base is a lot lighter in this creation, but the reason is pretty obvious and we get the whole picture. Here, the lighter colors are not dominating because of all of the jewelry and the matte black details which are the focus of this design.
This beige nail with square and long acrylics is mostly worn by daredevils and determined women.
#13: I Couldn't Decide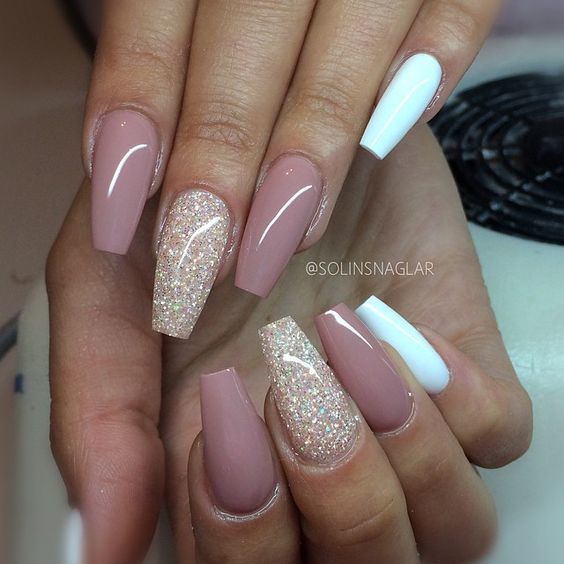 Classic "I couldn't decide" manicure that ladies tend to go for at least 50% of the time. And the reason is well, pretty much obvious.
When you are indecisive try out the suggested nail design from your nail technician, or just go with the flow and get a mixture of everything.
It worked out perfectly well for our lady with these nails because they are unbelievably sexy.
#14: Light and Bright Beige Nail Design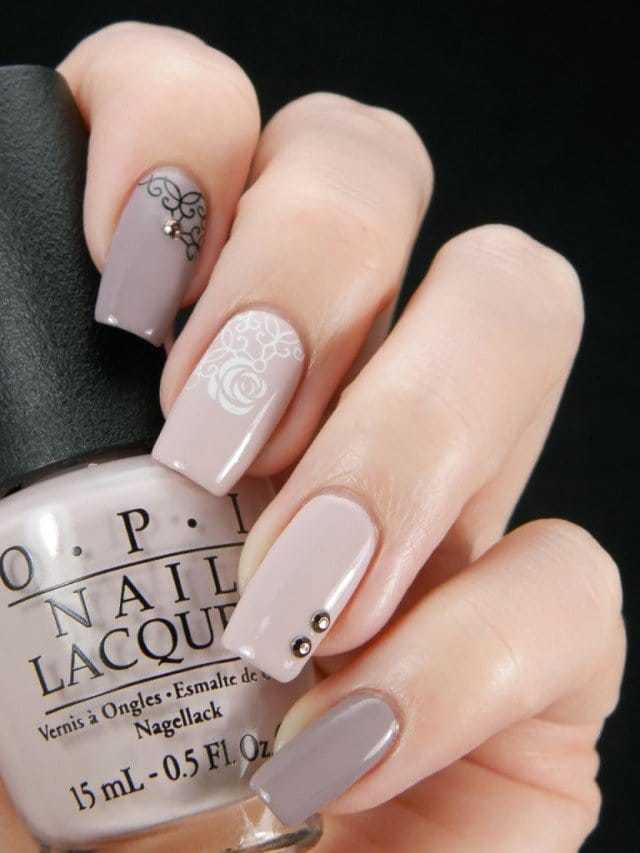 OPI as the leading nail brand in the U.S.A has got some mean nail creations. This beige nail design is simple but still quite effective.
These nails could be your work or business favorites since they have everything that smart-looking women's nails should have. Short, square and with subtle details.
#15: Princess Beige
These princess beige nails are elegant. Super long acrylic nails with a lot of attitudes can't be unnoticed.
There is nothing everyday or boring about these, on the contrary, they are just what men love. Lighter colors with soft and sexy details.
#16: The Colorful Beige Nails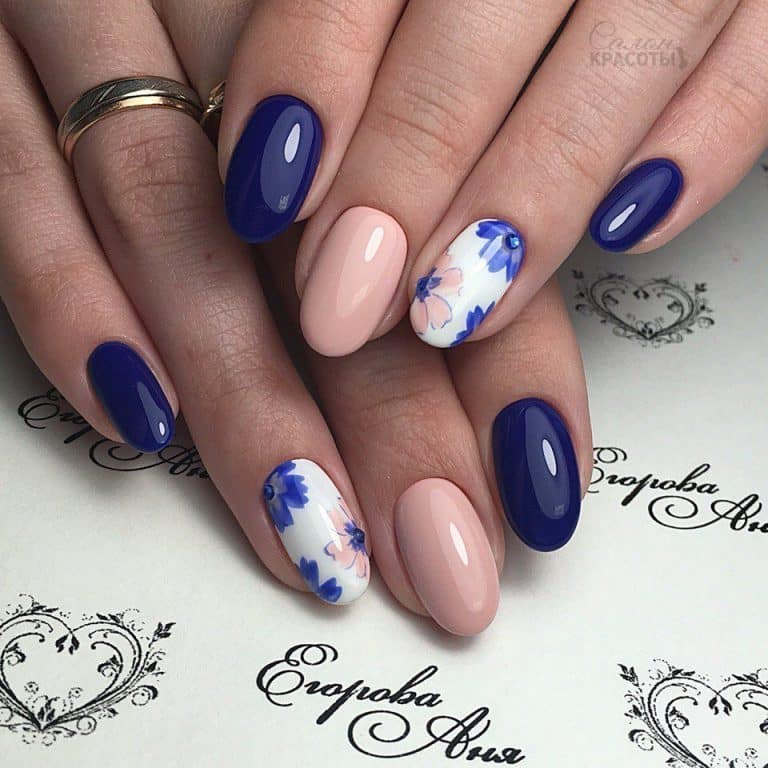 I'm lost in the colors and the creations, but I love it! These beige nail designs with a lot of blue hints and flower prints scream spring and look very bold.
The spring season is over, but don't let that stop you from wearing them. There are a lot of flowers in summer too and they are just waiting for you to draw them onto your nails!
#17: Lady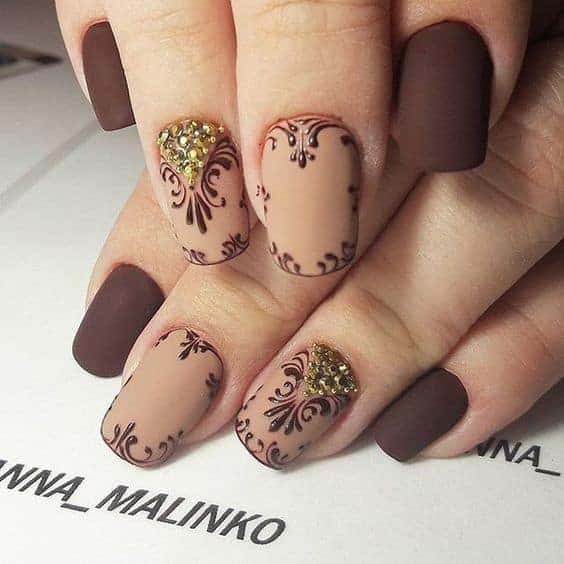 Matte beige base with some brown drawing art and golden shimmer looks so ancient and creative.
#18: YSL YES
YSL is a French (what a shocker, right?) luxury fashion house. They are known on the streets for their high-end class and style. So let your nails be as high end as it gets with their nail polish and our beige nail design.
#19: Beige & Minty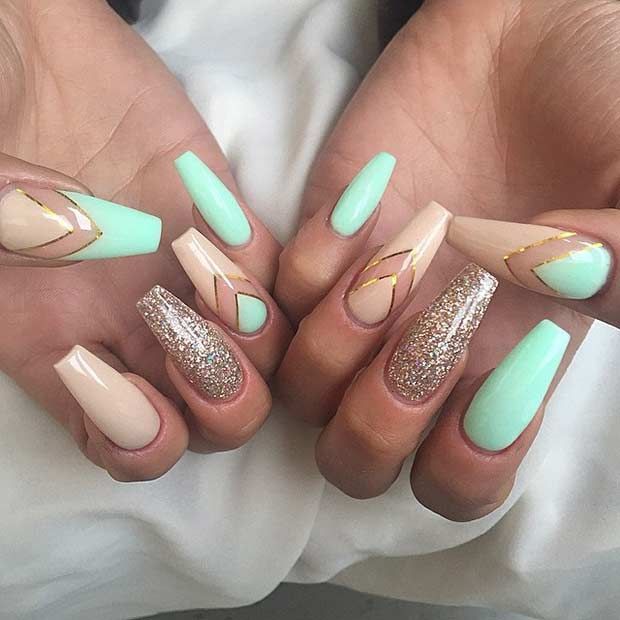 Light colors are an awesome choice for summer days and heated nights. Make these beige nail designs extra pretty by adding a pop of shimmer here and there and slay them magnificently, since that is the only way you know how to.
#20: BB Stands For Double Beauty
So chic and cheeky, these short natural nails are an example that natural nails can look cool and irresistible. Try these out for your date night or for your school days.
#21: Yeah I Could Eat
These nails have a lot of attitudes and they are perfect for women who don't care about counting their calories.
This beige nail design looks juicy and eatable. A lot of effort and thought was given when creating these so that is one more reason to wear them.
#22: Miracle Maker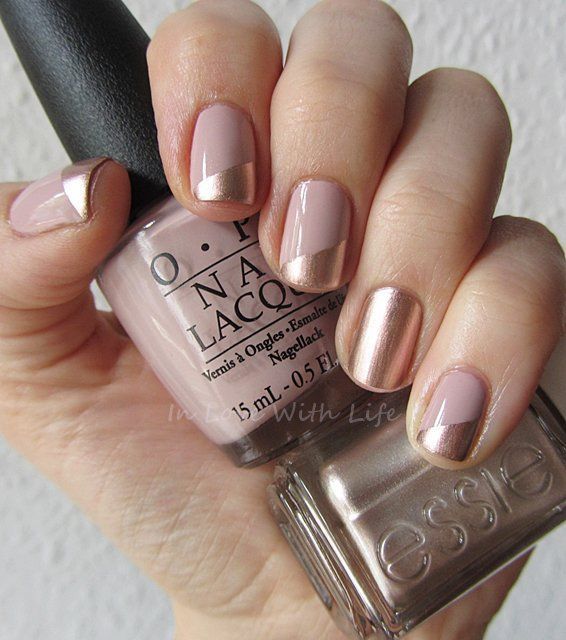 Christmas parties and New Year's Eve here we come! Beige-colored nails with a lot of gold elements have been created with the help of OPI and Essie nail polish.
You will be the main lead of the night, and especially if you choose to wear this for the winter holidays because they are giving out that Christmasy vibe.
#23: Matte Beige Nails
Short, matte, and beige, my cup of tea! This beige nail design looks a little bit more serious and formal than the other ones on our lists, but the beauty is still visible and undeniable. Small gems are perfect for that pop of color and the extravagant effect.
#24: Bells
It looks like someone is getting married! Short and light nails with the white added flower print look perfect for your wedding day.
#25: Stone Beige Nails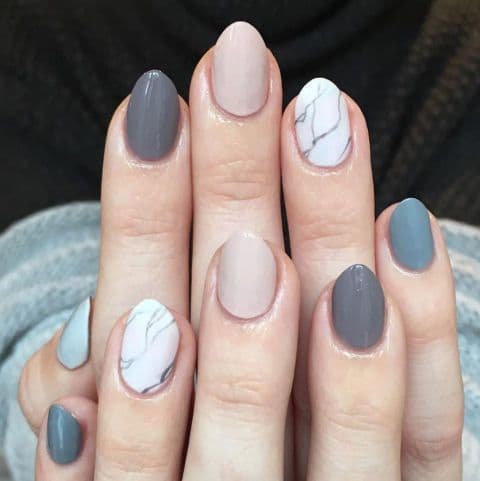 Some stone cold grudge we feel, or just some chilling moments? Beige nails with gray tones and some marvel rock print make us just want to throw a rave party and be the coolest of them all.
Some Epic Beige Nail Designs to Try
And as you can see, there are many for you to choose from, and most importantly, the word plain is nowhere on our list.
Beige nails can be done in such an extreme way that you might be the most noticed one at the event, but as always that depends if you want that effect. If not, then go for some softer options.