Have you ever wondered how long does it take for your nail polish to dry? And I don't mean like a semi-dry, I mean like a full blown out dried down manicure? Or even more important, how long do you need to wait between coats of your nail polish to dry?
Because you know it takes a good base coat, and then at least two sets of your favorite nail polish color. So, how much time does it need to pass before moving onto the next coat?
Believe it or not, the answer is way less than you'd think. Here are a few common mistakes you need to avoid when painting your nails. Follow these and you'll be able to make your nail polish dry faster ever than before.
How long do you need to wait between coats of nail polish?
The shocking answer is two minutes. Unbelievable, right? But when you think about it, not so much. Have you noticed that when you are at a salon the nail lady is really fast when doing your manicure?
She moves from one finger to another in two minutes. It kind of makes sense since they are curing your nails under the UV lamp. That dry down period usually lasts from one to two minutes max since the UV lamps are configured that way.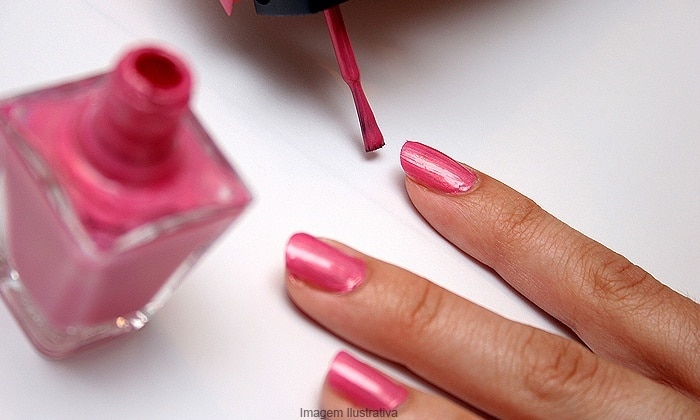 So now you know how long to wait between the coats of nail polish when doing them at home. However, be aware that there are some other rules you need to follow along to achieve the perfect manicure.
How to Dry Nail Polish Faster and Make Durable – Top 5 Golden Rules
Below are 5 things you need to avoid to make sure your nail polish dries fast.
#1: No Showers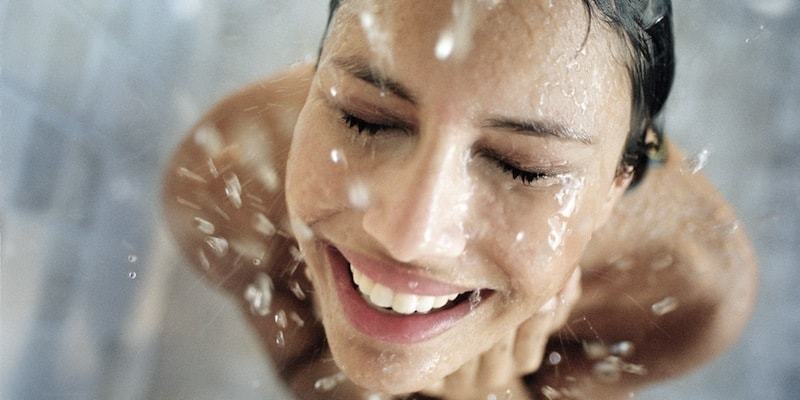 We don't mean that you should avoid them forever, just don't hit the showers right after a manicure, as it probably didn't have enough of time to set. You should wait up to an hour just to make sure you don't smudge your manicure.
Do Acrylic Nails Dry Without UV Light?
#2: Use Cold Water
Sure your nails will dry down in an hour completely, or even less, but wouldn't it be an awesome feeling if they could dry faster than that?
One way to secure your manicure for good is, surprisingly, with cold water. Just wait a minute or two for your polish to start setting up, then run to the bathroom and turn the cold water on. Let it splash you over your hands for about three minutes.
However, you shouldn't run the water directly onto your nails. Why? Well the impact and the force of the splash may ruin and smudge your manicure.
How to Make Peel-Off Base Coat?
#3: The Top Coat
You know by now that you need your top coat for extra longevity of your nail polish color, as well as the shine. A good layer or even two of the top coat will get the job done perfectly.
#4: Thin Coats, Not Thick Coats
You really need to be patient when painting your nails. It is always better to build up the color gradually, and this golden rule applies to the nails, as well as the makeup industry and the eye shadows!
Too thick of a layer will take forever to dry, and it could end up looking smudged. Just start off super light and thin, eventually, you will get there.
Apply a thin coat and wait for those magical two minutes for your nail polish to dry down.
5. Say Goodbye to Your Old Nail Polish
We know saying goodbye to your oldie but a goodie of a nail polish may be hard. But hey, you need to let it go!
As time passes by, the nail polishes get thick and chunky, so you need to replace them. How often? Once a year, keep that in mind and you are one step closer to a long lasting manicure.
What Causes Nail Fungus? Avoid These & Be Safe
Watch the below video to sum things up:
So, how long to wait between the coats of your nail polish? Two minutes. How long did it take you to complete reading this article? Four minutes.
How long will this knowledge last you? The answer: ∞ (infinity)! Let us know how much time it takes to dry your nail polish.