Do you know the difference between nail polish and nail lacquer? Know what actually you are putting on your nails monthly, or even weekly, and what type of care you need to put in the maintenance part. So first off; both of these substance's are creating color on your nails. They are extremely liquid-like and have an amazing color payoff. The key difference is that the nail polish is almost always shiny looking, while the nail lacquer is really thick!
What is Nail Lacquer?
Nail lacquer is a revolutionary and amazing discovery that has been on the market for only a shorter period of time. Nail lacquer is actually really thick and will guarantee your manicure to last. It is also known as a varnish because it can dry quicker than a typical polish. One thing is for sure once you have on a nail lacquer, you will feel feminine and attractive.
Colors Options
Nail lacquer is available in many color options, so you will definitely find what you are looking for and what your heart desires. They also come in a shimmery or glittery form, which makes the whole look even more chic and cute.
Upscale Your Persona with These NexGen Nails
How Is Nail Lacquer Made?
Do you know what is nail lacquer, or how is it made? When creating the nail lacquer, many different chemicals need to be mixed together to make this perfect substance. The liquid base for the lacquer is provided by solvents and other harsh ingredients and the varnish is suspended in this base. The thickeners used in nail lacquers are in charge of the color to distribute everywhere evenly.
Nail Polish or Nail Lacquer?
Plenty of women constantly mix these two and think of them as the same thing. They are often used synonymously, but there is a difference between the two. Check out the following advantages, disadvantages and you will see the difference between them.
Nail Polish Characteristics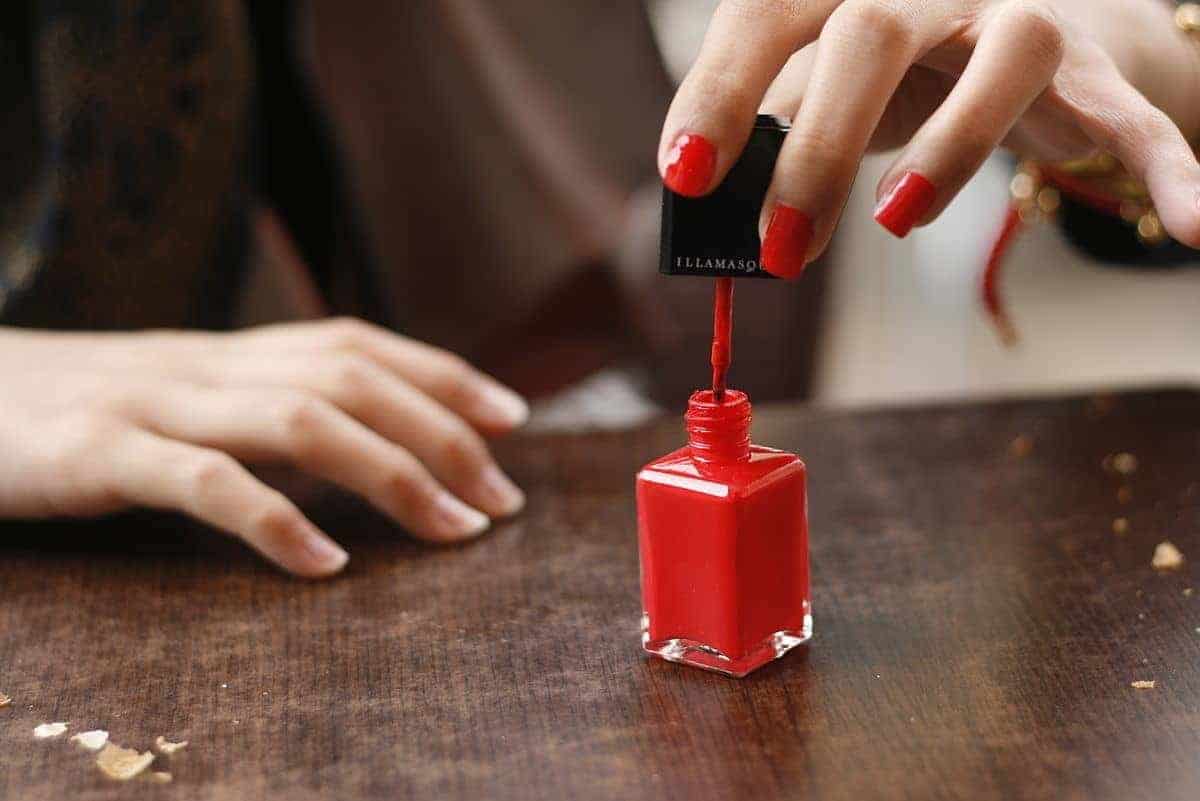 Nail polishes give full coverage, which sometimes can end up being matte, and sometimes shiny.You can also do them as glittery as possible, as well as jeweled up if you like that look. Generally, it takes longer time for nail polishes to dry up as it is diluted than nail lacquer.
In order to protect the nail polish as well as for the color to stay on as long as possible, multiple layers are required. Nail polishes can provide a thick coating to the nails which can save you from further cracking and flaking.
Very affordable, cute, and we all know how to do them at home and where to find them. They are super easy to remove, with just acetone and a few minutes of your time, which is a great thing. No struggle is required unlike with the fancy manicures.
Nail Lacquer Characteristic
Nail lacquer is a solution of nitrocellulose and alcohol, which is a thicker formula than with the nail polish.If you go for the nail lacquer, the application will leave you with a smooth and glossy finish almost always. They are also thick as the nail polish but dry off super quick once applied.
The chemicals in them are a bit different than in the nail polish, so they can last longer than the regular polish. They, also, come in many different colors, especially in a darker shade range. Nail lacquer is mostly recommended by stylists, as well as the nail technicians, because of the long-lastingness and as well as originality.
Check Our Cool Glitter Nail Ideas
Nail Lacquer – How to Choose
Since now you know what nail lacquer it is, It's the decision-making time. It's always hard to choose which option is the right one, but you have to remember, always leave your mind open to endless possibilities. Some of the most popular nail brands on the market today might have exactly what you are looking for, such as:
#1: OPI
OPI is an American brand which creates nail polish as well as nail lacquers. There is a reason why most of the high-end salons tend to use these nail lacquers, and that is because of the endless color spectrum they provide, the vibrant colors, as well as the long lastingness. Even their website shows a wide range of options which you may find super useful, especially if you are shopping online.
#2: Sally Hansen
Sally Hansen is also a nail polish brand from the US which is known for a variety of shades as well as its nail care products. All the nail lacquers and nail polishes by Sally Hansen are easy to apply, long lasting, fast drying, and have a good applicator brush.
#3: Essie
Essie is a brand we've all heard about. Their official website is super easy to navigate and allows you to browse the brand's collections and shades. They have everything from metallics to mono matt colors, and we believe that you will have fun while browsing.
Know More About Matte Nail Polish
So, maybe you should give the nail lacquers a chance? They have an amazing color payoff, and they can look super cute. Our recommendation is that you go with OPI's nail lacquers and to see for yourself the amazing quality of the product.