Some women are not informed completely and don't know everything about the matte nail polish. Maybe you are here thinking that a nice well-manicure should be super bold, long, high-end and ultra glossy? Well, we are here to change your beliefs. Some matte nail manicures can be charming as well, and you should wear them as often as you wear your glossy nails. Matte nail polish is especially brilliant if you are about to spice up your manicure with something bolder, darker and more mysterious. And let's not forget that you can always add a lot of jewelry to make it look bold and chic.
All About Matte Nail Polish
That is a nail polish that has a different dry down effect compared to a glossy nail polish. It is really still, straight and edgy. Matte manicures are mostly worn on the runway because of the pretty and steady colors, and especially because they can dry a lot faster. They don't have any flashbacks on the pictures, which is really important. Besides the models who wear them a lot, it's all about the preferences with other women. Matte manicures can usually be found in younger women, although not necessarily.
What Matte Nail Polish To Buy?
Before you start painting your nails matte, know that they are two options for you to stick to:
You can either buy a matte drying nail polish brands. Those are not pricey whatsoever and can be found in literally hundreds of colors. If you don't own any of those, rush to the closest drugstore. Our advice is that you stick to Essie's nail polishes, as well as Wet n Wild's, Sally Hansen and OPI's. Those are some of the best ones out there.
A second option is kind of universal, and maybe a little more pricey, depending on the way you look at it. You can also buy yourself a matte top coat. That means that with that top coat you will be able to transform any color into a matte one. Technically, with a right top coat, you can make any nail polish matte, so it is kind of a win-win situation in that case.
Jaw-Dropping Matte Nail Polish Ideas
How To Apply The Color
The application of your matte coat is a bit different and usually takes a little more time, as well as effort, do get it right. Any type of matte polishes dry fast, so you need to be really fast once working with it. You need to have a steady and precise hand, as well as the right amount of the dipped nail polish onto your brush, so you don't end up with a streaky manicure. If you already own this type of a top coat you can use that one, that is if you find it to be working. However, if you are just about to go to the store, know that it is a lot better to pay a bit extra for your new matte top coat.
The below video will help you understand the procedure:
Golden Rules to Dry Nail Polish
Make Your Own DIY Matte Nail Polish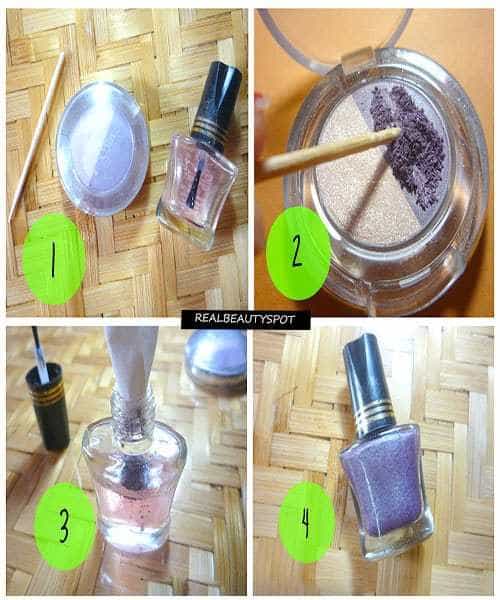 You can even make your own nail polish, or so to say yours at home top coat. If you are not all about spending money or time just for one polish bottle, that is fine, be your own savior. For your own quick solution, you'll be needing an eyeshadow.
Use some eyeshadow which is super cheap as well as old. There is no reason for you to ruin your favorite one because of your matte nail polish creation.
Take a hammer or a knife and hit the eyeshadow so it cracks into pieces and becomes a powder. Also, make sure you put some sheets under your shadow so it doesn't get too messy for you.
Put the powder in the polish bottle, making sure that it can fit. At this point, you should have approximately half of the bottle full. After you pour everything in shake the bottle so it distributes the shadow.
Give it 10 minutes to set and you will be ready to go.
Not Convinced Yet?
If these tips and tricks are not that appealing to you, or they sound too hard, think twice. The following pictures are an example of some beautiful matte nail manicures you could and should go for.
Funky French
These not so every day and untypical French manicured nails look bomb. The matte nail polish in the white and with this gray version looks like a next big hit, wouldn't you agree? Perfect for anything formal or business, these nails are chic and ready for you to try them out.
How far are you willing to take your nail game? This matte nail combination paired up with super dark and hardcore lips is stunning. Only the brave ones will dare to be a daredevil while rocking this combo.
Matte Glitter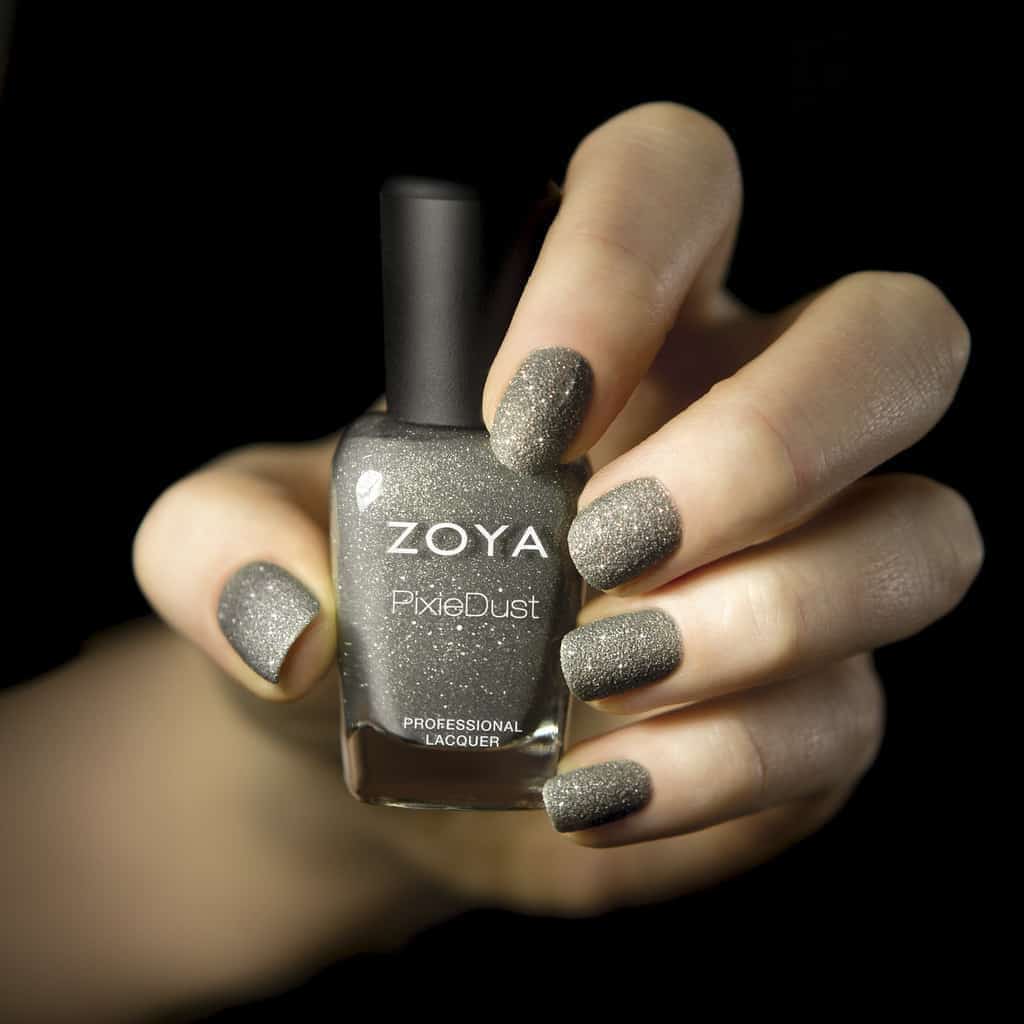 You can't go without some sprinkle of sparkle in your life. These matte nails with a lot of glitters are giving out such happy and party vibes. Make sure to get this magnificent matte and shimmery glitter nail combination when going to any type of a celebration.
So chic and timeless, matte nails should be your next go-to choice. They are not hard to achieve, they look beautiful, and will make you feel like a unique princess after you get them.