There is no absolute amount that can be cited as the exact cost to get your nails done. Since there are different types of manicures and beauty salons, the price also varies depending on the quality of the manicures and the salons.
But, we can give you an apparent idea of what might be the average cost to get your nails done. Before that, you must tell me what nails you are going to get.
As there is no scope for Q&A sessions, I am going to explain the cost to get almost every kind of nail done.
The Average Cost to Get Your Nails Done
Acrylic nails, gel nails, and shellac nails are the most worn nails in the nail fashion industry. Then these nails can be adorned with various types of nail art like airbrushing, 3D nails, decals/stickers, glitters, rhinestones, etc.
So, it not only depends on what nails you are getting but also on what nail art you are having. I'll enumerate the average cost to get your nails done but don't take it as an absolute figure. The cost may vary from nails to nails, salons to salons.
The Cost to Get Acrylic Nails Done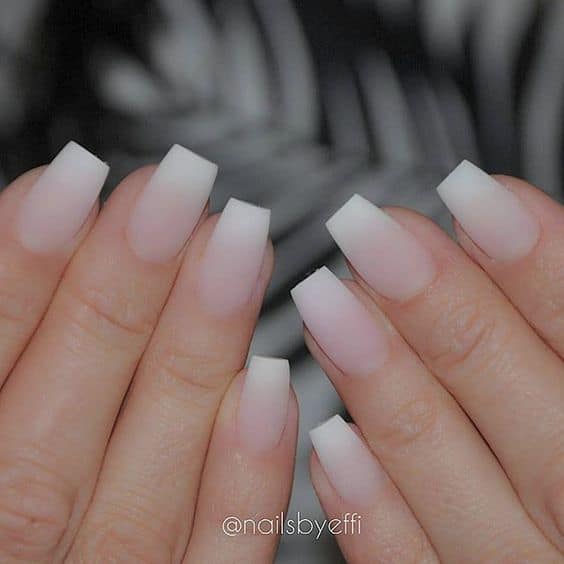 Acrylic nails aren't cheap to have. They are not expensive either. But, if you might be worried about whether your money is worth spending on the acrylics or not.
You can see the amazing acrylic nails design from our website to know how beautiful they look. Your every penny will be well-spent for sure.
The starting prices of acrylic nails are more or less from a minimum of 35$ to a maximum of 60$. There could be any price in between the two limits.
The average cost of quality acrylic nails is 40$ on average. Get to know more details about the application and maintenance cost of acrylic nails here.
Cost of Getting NexGen Nails Done
The Cost to Get Gel Nails Done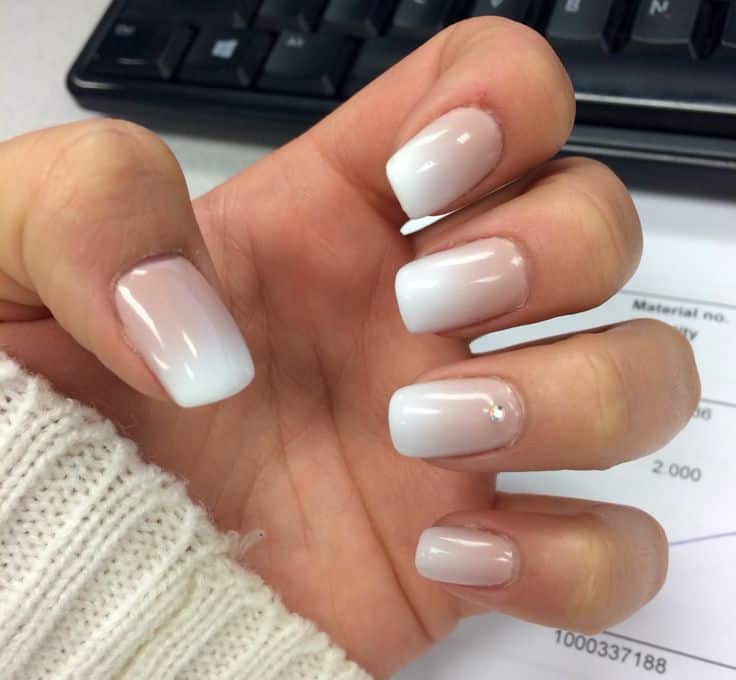 Gel nails are becoming popular gradually. These nails are replacing acrylic nails for their extra durability. These nails last longer through they involve the possibility of skin damage because of the use of UV light.
Gel nails produce a great look and the UV light curing process helps them make a strong bond with the nailbeds.
The average cost of having gel nails done is 45$. Most of the salons charge 40$ to 50$ for a full set of gel nails. Your money is surely worth spending on such beautification purposes. Click here to get a detailed idea about the overall cost of gel nails.
The Cost to Get Shellac Nails Done
CND has come up with a new idea to change the nail art industry. They have introduced a special kind of nails called CND shellac nails. This has become so popular overnight that girls are getting mad to have shellac on their nails.
Usually, the average cost is 30$ which is without any extra beautification. But, they can fluctuate between 50$ to 70$ depending on the nail art and extra products you'll use to enhance the beauty. Shellac nails are extraordinarily beautiful. You must give something to get something.
Find Out The Manicure That You Must Avoid
Cost of Designing Nails with Fake Jewels or Ornaments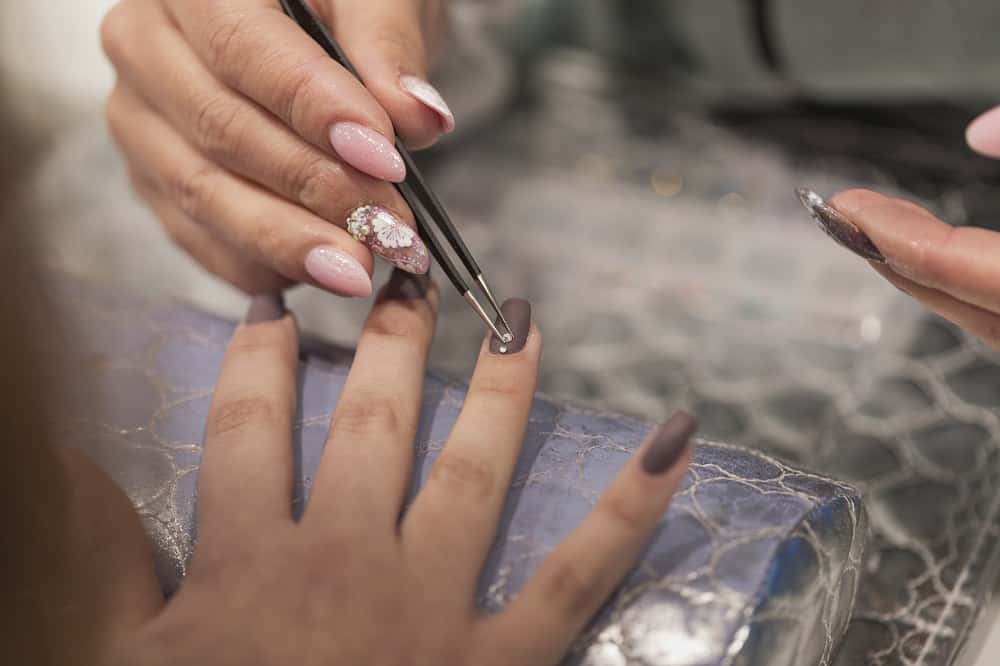 Sparkling jewels and dazzling ornaments can make your fingernails more eye-catching and enhance the overall look of your manicure, but the cost adds up faster than you might think.
Fake jewels like rhinestones or pearls incur a cost per nail that averages anywhere from $3 to $10. That price can be even higher if you choose luxury options like Swarovski crystals or want complicated designs requiring more individual pieces.
That doesn't mean you must skip out on jewels entirely to stay on budget. Instead, try a design with only one or two fingers on each hand, or choose a simple but elegant design, like a single stone at the border arch of your French tip.
How Much Do Manicures and Pedicures Cost?
Getting your hands and toes done is the ultimate luxury, and when you opt for a basic polish, it's an affordable way to splurge on a bit of self-care.
An average cost of $22 for a manicure and $35 for a pedicure comes to a total of $57. Additionally, many salons offer discounts when you get both services, so be sure to ask about the bundle deals they offer.
Gel polish manicures and pedicures are more expensive, but the color lasts longer without chipping. That means you can save more money in the long run by avoiding frequent salon trips.
FAQs
Here are some of the most asked questions about the cost of getting nails done.
Which is cheaper, gel or acrylic?
Acrylic nails are typically cheaper than gel nails, but the cost difference is negligible at an average of $5 per set.
How much do women spend on their nails?
According to a research study, women spent $8.26 billion on nail salon services in a year.
How much does refilling nails cost?
Refilling an acrylic set costs around $30, which may seem costly, but it can extend the life of your manicure for two to three weeks.
Are getting toenails or fingernails more expensive?
Pedicures are usually a more expensive service because it is more intensive and time-consuming than a manicure.
With a pedicure, nail techs ensure your feet are well-pampered with a long soak, scrub, and exfoliation treatment. Once your skin is cared for, they will clip, shape, and polish your toenails.
On the other hand, manicures focus more specifically on the nails rather than the skin on your hands, but most salons include a massage with a hydrating cream at the end.
You can see from the above discussion that there is actually no fixed figure to refer to the cost to get your nails done.
Moreover, you may have to spend some money to tip the nail artist. So, the cost may differ to many degrees for many reasons.