Nail technician salary is a topic that may interest you specifically if you are going to work in this field. If not, maybe you are just curious enough so you want to find out how much are they actually making. However, know that these facts and numbers vary depending on where you live.
Nail Technician Salary
According to the payscale website, nail technicians are actually making over $20,000 per year. Their hourly paid rate is around 10 dollars, which is pretty high considering their job position. But know that these stats are related only to the U.S.A.
#1 Per Hour
Depending on the type of a salon and it's location, per hour earnings can be anywhere from 7 up to 19 dollars. Now, let's not forget about the tips that the nail technician are also getting. Also, you must understand that America has super high standards and a well-developed economy. Their monthly paychecks are going to be a lot higher than compared to let's say Europe or Africa.
#2 Bonus
So if you want to make that nail technician salary a bit higher, you just got to be friendly and chatty with your customers. The more you are focused on them and fulfilling their needs, the bigger the chances are that you will get a nice tip. Here is some advice that you should follow up in order to transform a medium wage into a maximum:
Communication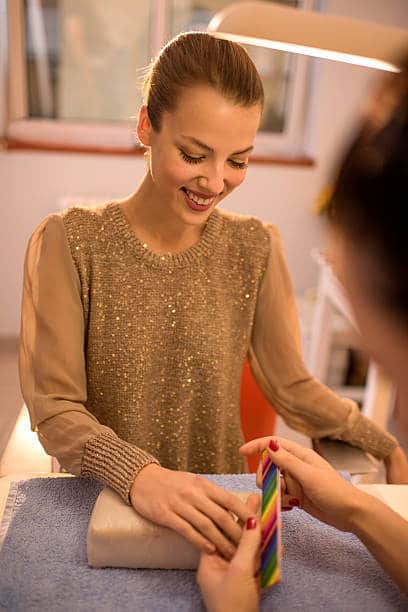 You must talk with your clients with respect and on a professional level. The more you are open with them, the more they will like you. However, don't cross the line. Let everything stay on a customer service level, and don't become best friends. Give them a compliment or two, since women love to be showered with positivity and compliments.
Be Patient
A lot of the time a client may be late to their appointment. If it is their first time let them be, and don't get mad about it. In case you play it off right, they will come back another time. No one likes when you are grumpy, and especially not on their first "date." If this continues, however, make a clear statement that it is not okay to be late and that they are interfering with your other appointments.
Creative Solar Nail Design Idea
Imagination And Creativity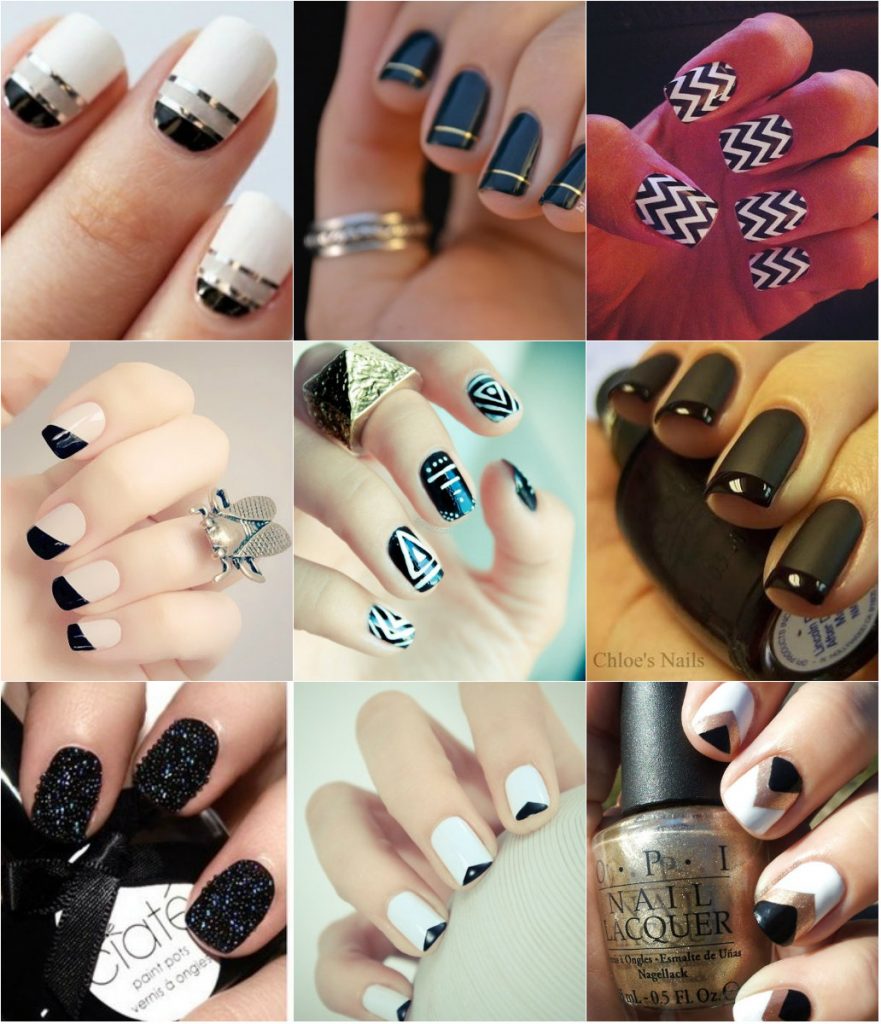 These two, if you want to succeed as a good nail technician, are a must qualifications you must have. A lot of the time women are not sure of the design that they want to have on their fingernails. You got to stay trendy and creative in order to satisfy their needs. Also always make sure you are pairing up the manicure to the client's age. Don't give a 40+-year-old woman a long black stiletto nail design. She will not enjoy it.
#3 Overtime
When it comes to the nail technicians salary, know that their overtime is being paid. One of the best ways to succeed at this job is by starting off at a salon. At places like those, you will learn a lot about marketing, running the business, and even multitasking and possibly working on some other positions. Those are good for your knowledge field, as well as your resume. Once you add it all up, the overtime is paid $18-20.
#4 Bonus And A Total
So if you've been friendly and professional enough, your bonus can reach its full potential of 2,500 dollars. Once you do your math, an annual paycheck can be anywhere from $16,610 – $45,090. Pretty nice, isn't it?
#4 Years Of Experience
The number of years you are at this job position determines the monthly earnings you'll be receiving. Those women who have been in this job for over 10 years have the highest earnings, due to the huge number of clientele they have. Also, when we look at the statistics on www.payscale.com, we can see that there is actually a lot of nail technicians with 1-4 years of work experience (44%), while there is only 14% of nail technicians with over 20 years of a work experience.
Now you know how much do nail technicians make and what their salaries look like. If you believe that this job position is something you might enjoy, how about you give it a go? At least you know the amount of money you can expect.