How to Fix Damaged Nails: 5 Tips to Repair Your Broken Nails
Fixing damaged nails should be a great concerning facts to the real fashionistas. A large number of people suffer from "nail dystrophy", a nail disease that affects the structure and appearance of the fingernails and toenails. It causes the nails to get dry, brittle, hard, discolored & you may encounter a split nail too. A split nail can be immensely painful and if it's not treated this may end up being a big injury. Nothing to worry, your broken and split nails can be repaired very easily.
Fix Your Damaged Nails in the Right Ways
Nails usually get damaged due to excessive use of chemicals in form of polish or artificial nails. A split or broken nail can give a negative impression about the nail patron. And, it may ruin the overall look of your nails and question your fashion sense. That's why repairing the damaged nails is a must.
Learn How to Repair & Conceal Broken Nails, Video Tutorial on The Way
You will LOVE our latest nail tutorial here: http://vid.io/xoNa Hello cutepolishers! Today I have a quick little video for you guys on what I do to repair a nail when I rip it. I've been getting a lot of questions on this recently, so I thought I'd share this little trick I have with you.
Tips-1: Applying Silk Wrap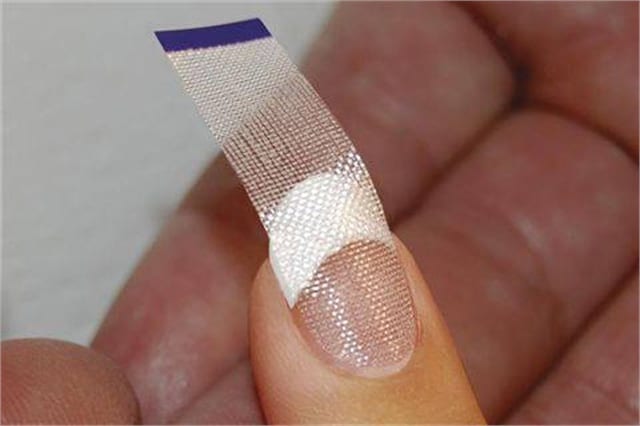 Cut a section of the silk nail wrap which should be bigger than your natural nail. Silk wrap nails come in different sizes to fit the nails of different fingers. Before applying the wrap make sure you rough up the surface of the damaged nails with a nail file to help the wrap stick to the nail plate tightly. Take the silk wrap away from the backing and place it into the right position and place on the nail. Squirt the nail glue onto the whole silk wrap and press it on the nail plates. Don't worry if the glue doesn't stick to the nails properly.You can fix that once the glue is applied. You can use an orange stick to roll it all over the nail plates to get rid of any bubbles. Wait till the glue dries and then, trim off the extra wraps using a nail clipper. Finally, apply a top coat or any nail polish you want to conceal the split nails. Thus you can fix your damaged nails.
Tips 2: Applying Teabag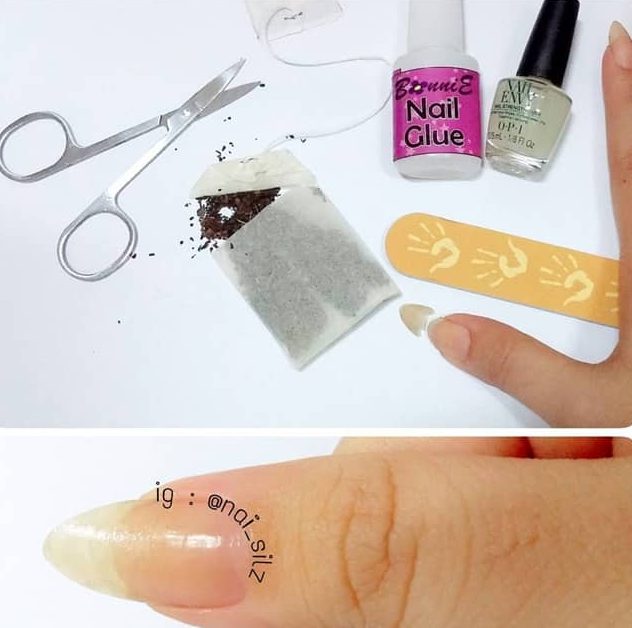 An unused teabag also can be used to fix the damaged nails. At first, cut a small section of the teabag in such a way that it fits the size of your nails. Apply a clear base coat on the affected nails. This base coat will work as the glue to hold the teabag tightly. Place the section of teabag on the split nail and smooth it using an orange stick or your fingers. When the tea bag get attached to the nails, apply another layer of clear nail polish. Make sure that you cover the damaged part of your nails. File off the extra teabag after the clear nail polish becomes dry. After removing the residue, you can apply your desired nail polish to adorn your split nails.
Tips 3: Regular Treatment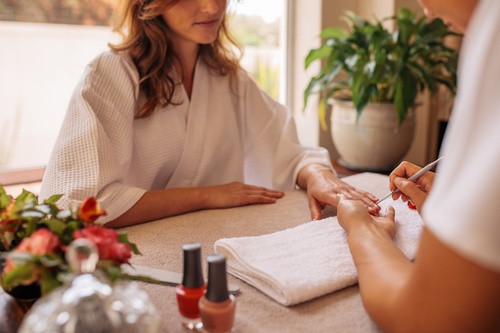 A regular routine treatment can heal the damaged nails but you have to continue the process for at least one month at a stretch. The routine activities are as follows.
Wear gloves while doing household chores. Keep the nails covered.
Use cuticle oil & rich moisturizer creams to rehydrate the nails.
Eat a healthy diet which will help the nails grow perfectly.
You can take a biotin supplement for a faster cure.
Tips 4: Take A Break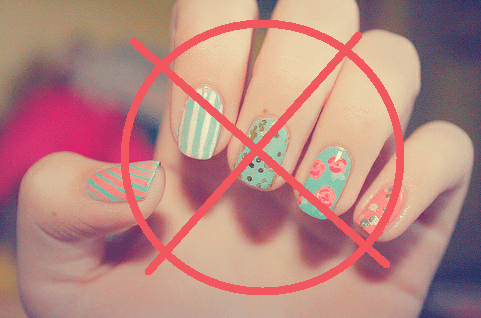 If you take a break from nail styling that will automatically help you repair the damaged nails. Stop wearing nail polish till the nails are fit perfectly. Give the natural nails time to heal naturally. And, continue the regular treatment to get the best output out of this break.
Tips 5: Prevention Is Better than Cure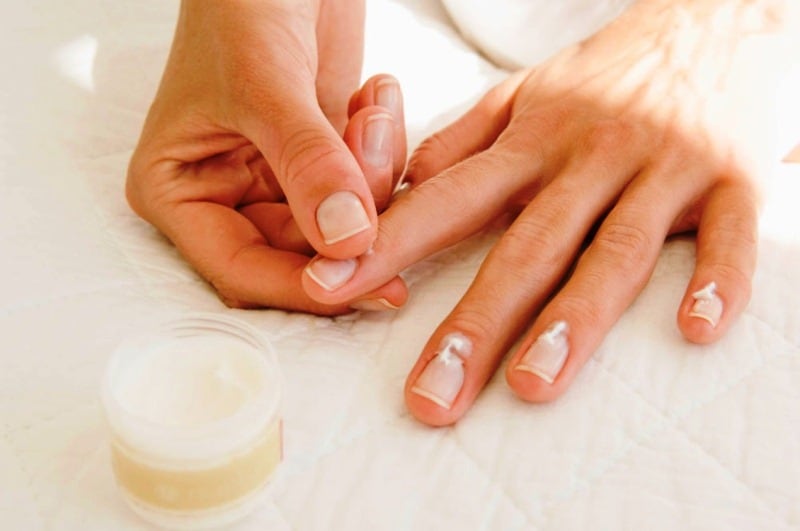 Dermatologists prefer prevention than cure. So, let's see how you can prevent nail damage or split nails. The problem is our nails gradually becomes dry as we grow older. We lose the natural oils that hold our nails and act as a glue in between the nail beds and the nail plates. We should apply moisturizer regularly to our fingernails in order to get rid of this problem. You can use hydrating agents like jojoba oil, coconut oil, shea butter, avocado oil, olive oil and other natural oils to provide your nails with the required moisturizer they need.
Effective Tips to Grow Healthier & Stronger Nail
If you are careful enough, you can protect your nails from getting damaged or split. Cut your nails while they are wet because nails become softer when they get exposure to water. Cutting dry nails will worsen the splits. Moreover, always wear gloves while using any washing agent. Prevent nail splits & from now on, you don't have to wonder about how to fix damaged nails.