Nail Art Decals: Learn How To Apply It Like A Pro
Sometimes, it's really not possible to find an expert nail artist who can imprint your desired designs. And, sometimes you may want to imprint something on your nails so precisely that using templates like decals or sticker become the only way to do it correctly. No worries! Decals and stickers are always available in online shops like Amazon, eBay, Walmart etc. You may find them in your nearest cosmetics shop too. Once you have access to the realm of nail decals/stickers, you will wonder how to apply them. We are here to guide you to the right path.
How To Do Nail Art Decals Step by Step
Using nail art decals is the easiest way of having complex nail designs. You have to do the designs manually in other nail art, but decals or stickers are readymades. All you need to do is collecting the right decals for your nails which will suit them and make them look beautiful. Like all the other nails, you need some supplies to use the nail art decals on your nails. Here is the list of the tools and materials.
A base coat
Nail polish
Decals/Stickers
Water
A top coat
If you have only these 4 items mentioned above, you are ready to have nail art decals pond into your nails. Let's find out the easiest ways to do nail designs.
Apply a top coat on your nails.
Paint your nails with your desired nail polish if you want to have a colorful base to apply the decals and stickers.
Cut the decals as close as possible to your designs. The more you can keep it close, the more it's better.
Soak the decals into the water for only a few seconds. Then rub it gently until the design comes off.
Place the designs in the desired place on your nails.
Seal the design by using a top coat.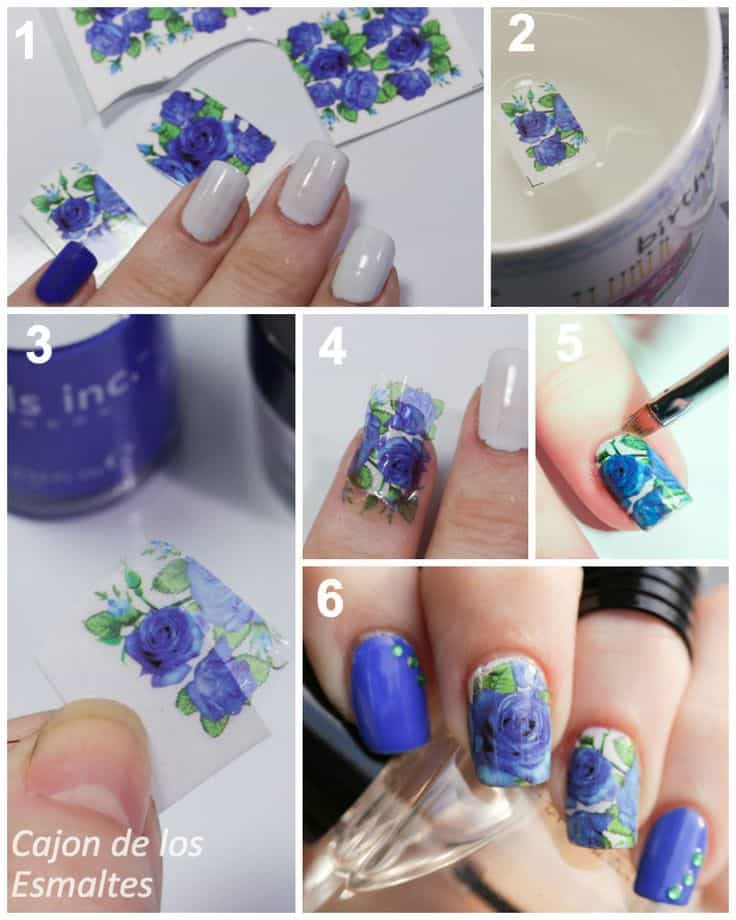 Nail Art Decals to Enhance the Beauty of the Nails
Having nail art decals is very useful when you want to have a theme based design on your fingernails such as birthdays, graduations, pets, sports teams, tourist spots, movie/TV character, favorite bands etc. This type of theme based nails is difficult to have manually by a nail artist or by yourself. This is why nail art decals/stickers are so popular among girls. Besides, they are super easy to do in a minute. Here I am going to enumerate some designs for you.
#1. Minion Decals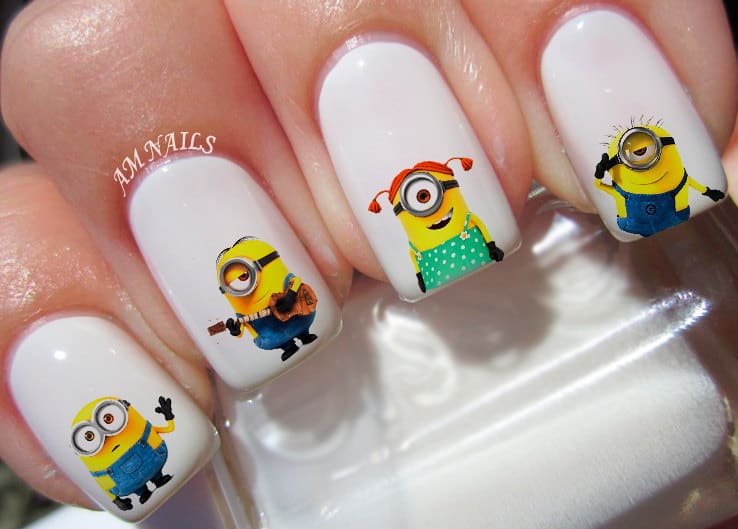 Minion nail art has broken out lately in the fashion industry. You can apply minion nail art decals on your nails to have minion nails painted on your fingertips.
#2. Little Bird Nail Stickers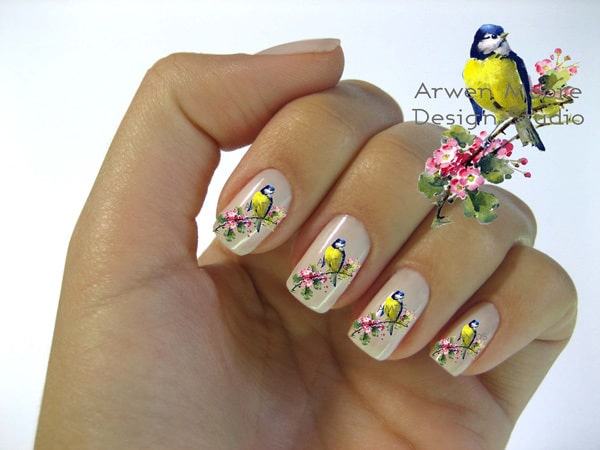 If you want to have both floral and bird nail art together, this is the best suggestion for you from us. These nail art decals will make your nails look great for sure.
#3. Beyonce Nail Decals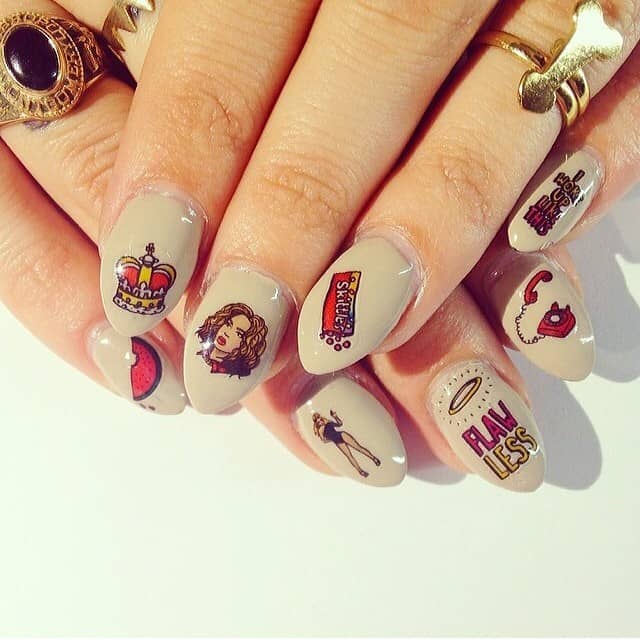 Are you a diehard fan of any musical band or an artist? You can have nail art decals like this one where Beyonce nail decals have been used for her fans.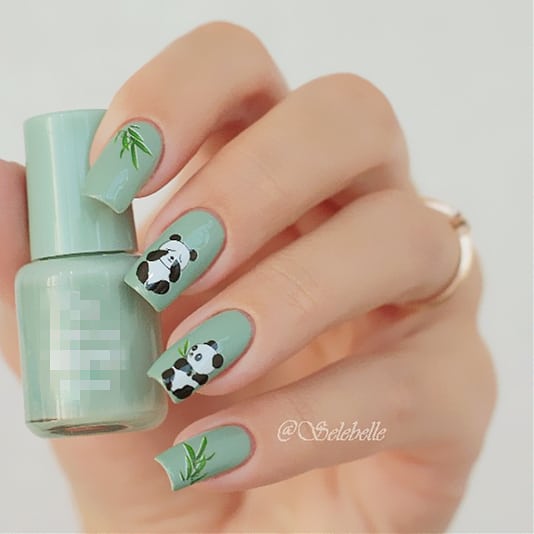 These cute pandas look so much adoring on the baby blue nails. And nail art decals are the only way to have them in a super easy way.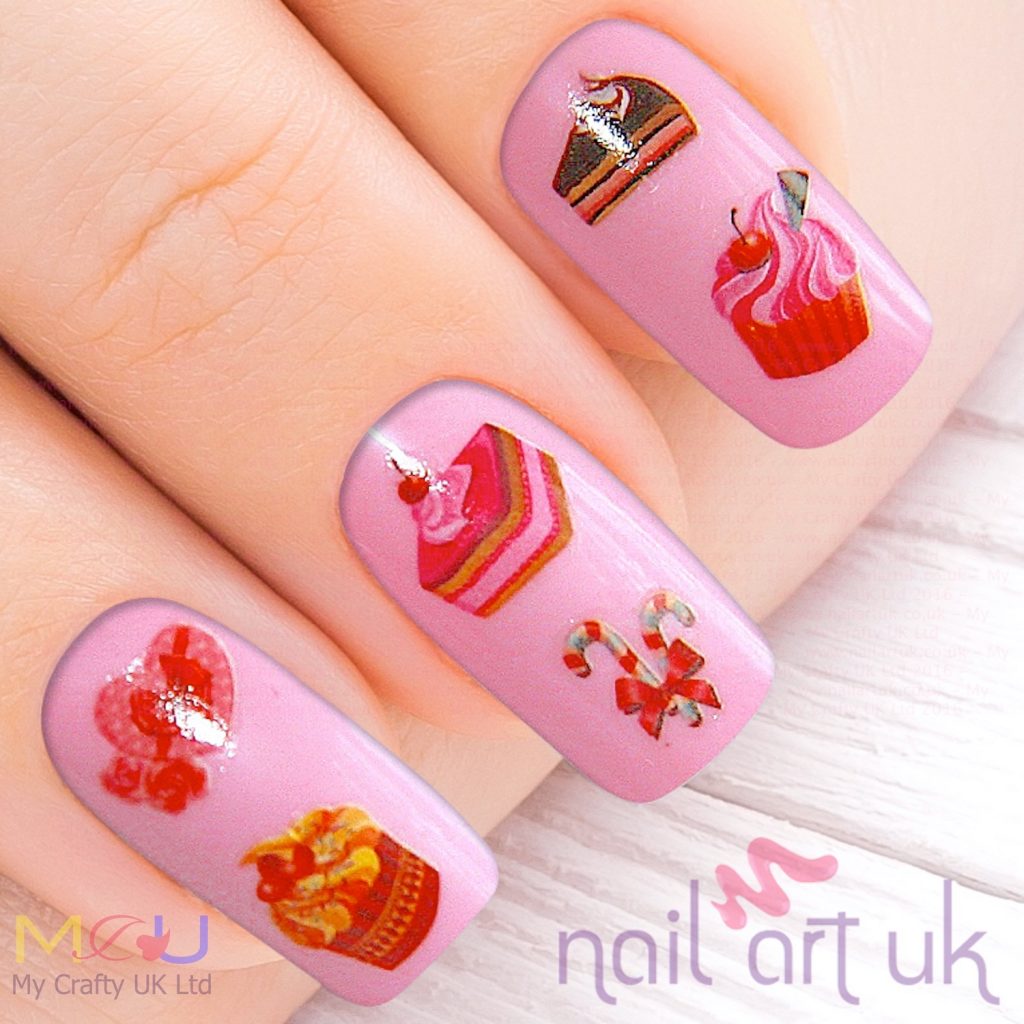 Nail art decals are mostly suitable for any special occasion of birthdays, anniversaries etc. Birthday themed designs can be transferred to your nails from the decals very easily.
#6. Favorite Things
You can imprint all your favorite things on the nails by using nail art decals or stickers. Be it our favorite channel, favorite flower, favorite celebrities, you can have all of them with the help of sticker nail art.
#7. Paint Your Pet

What's your pet animal? If it's a cat, this design is for you. And if not, then use nail art decals of other animals to show your love for that specific pet animal.
#8. Breast Cancer Awareness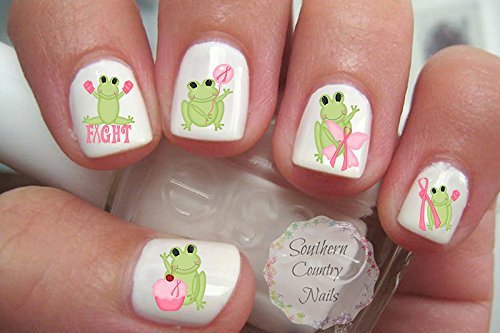 Let's wear nails for a cause. These nail art decals as depicted in the picture is about creating awareness about breast cancer. This disease is very alarming for every woman, your nails can contribute to making them aware.
#9. Cheer Your Team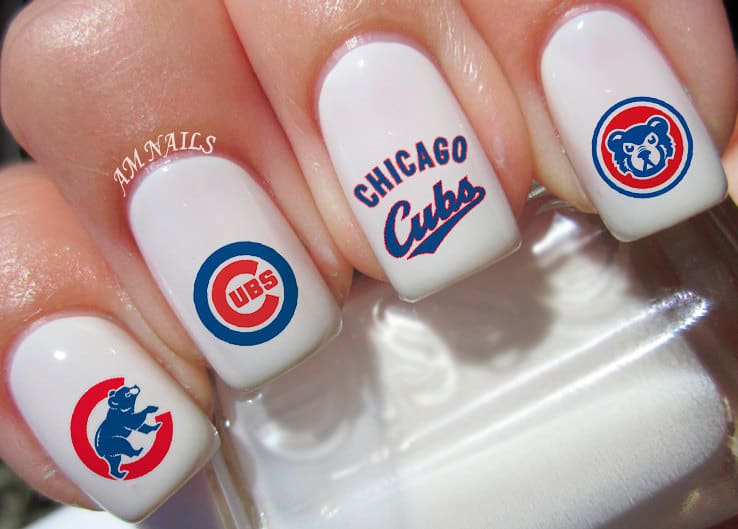 If you are games & sports lover and want to cheer your team in their upcoming battle against the rivals, this is the perfect choice for you. Use the nail art decals which have the logo and name of your favorite team imprinted on the designs.
#10. Lovely Nails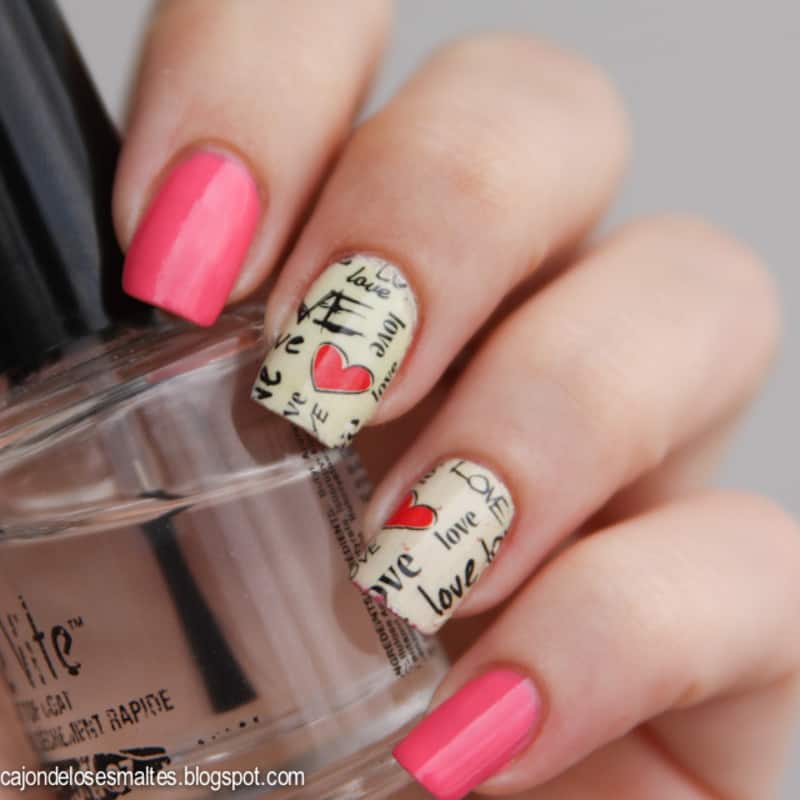 Love isn't something to keep it secret. Shower your love through nail art decals. Transfer the nail design of the stickers into your nails as sticker nail art.
#11. Floral Magic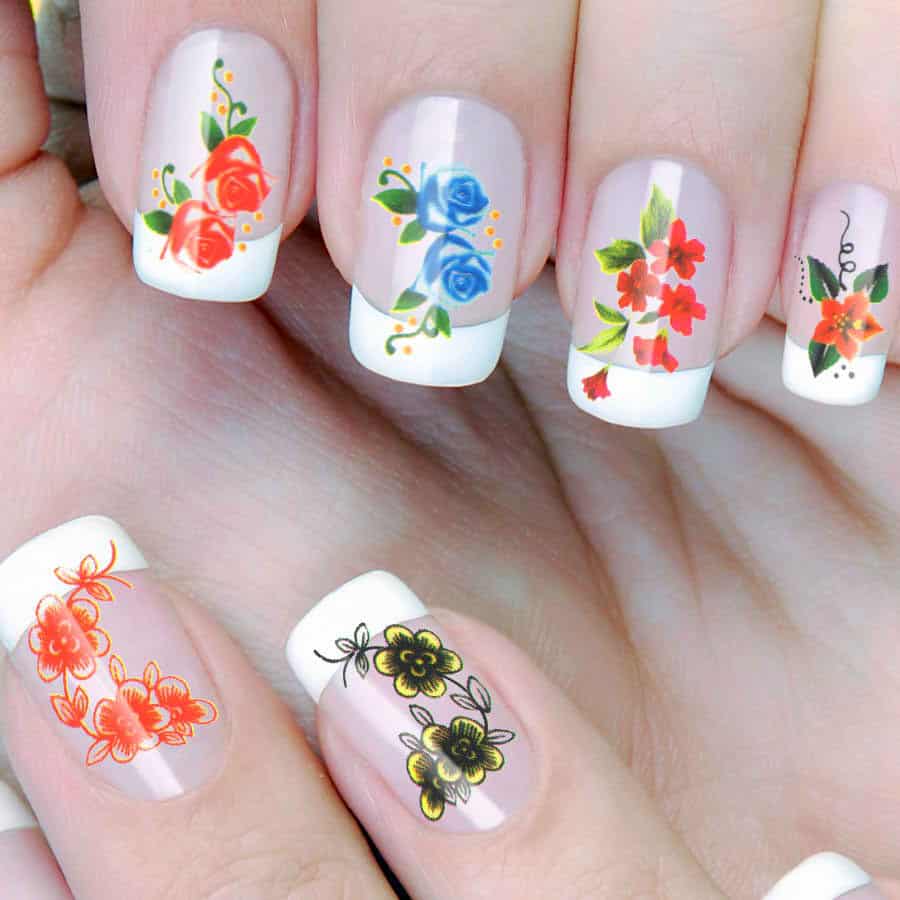 Floral designs are the best result deriving from nail art decals. You can have mindblowing floral nail designs by using simple floral nail decals.
#12. Sally Hansen Salon Effects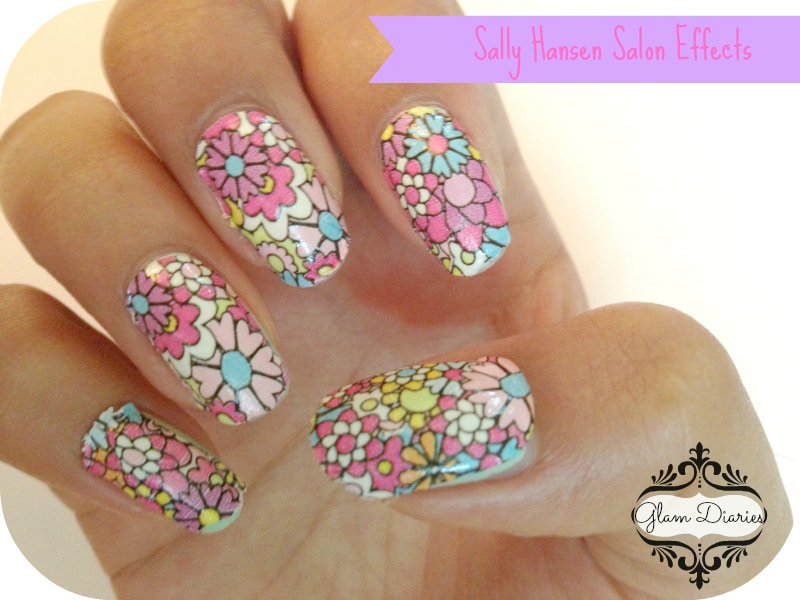 Sally Hansen is a legendary name in the nail art industry. These nail art decals are her inventions. You can use Sally Hansen salon effects to adorn your nails with beautiful designs.
#13. Marilyn Monroe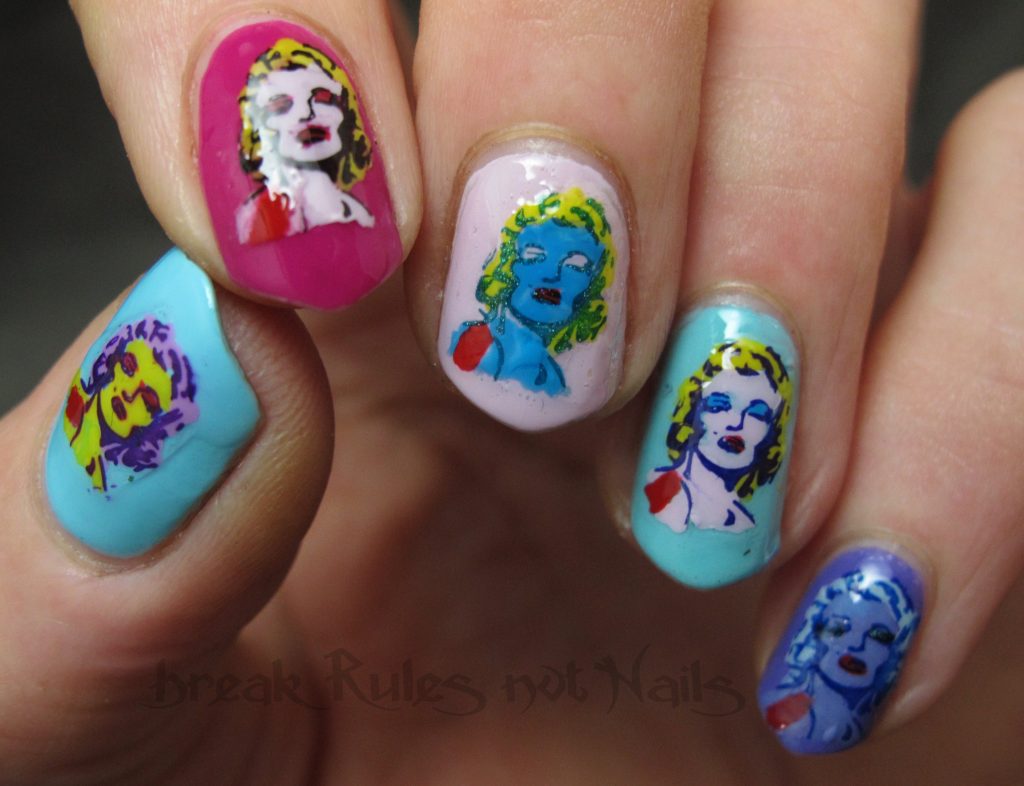 Who doesn't know Marilyn Monroe? She needs no further introduction. You can use nail art decals to have her images painted on your fingernails.
#14. Nail Art Decals
This is the perfect standard for nail art decals. This design shows that how can a few stickers or decals can change the overall look of your precious nails.
Some of us have a soft corner for abstract art. This design covers both the need for colors and art altogether. Use nail art like these ones to have such an astonishingly beautiful nail design.
How To Do Water Marble Nail Art
Using nail art decals/stickers is more efficient than any of other nail designs. You can design your nails with a wide range of designs within less time by applying stickers/ decals on your nails. Your collection of decals may not match with ours, they might be even better. So, no more waiting for anybody. Let's design your nails with nail art decals.