Are you ready to look at the hottest nail designs on celebrities? We all have a celebrity crush, don't we? It can be a model, singer, actress or even an athlete.
Since they are constantly on the red carpet they need to take care of their looks, so these celebrities often have the most beautiful and gorgeous looking wardrobe, hair and nails.
We believe that you will be interested in their high-end and chick manicures, so keep on reading!
Glamorous Nail Designs On Popular Celebrities
Since luxury life comes with luxury life choices, celebrities are almost always looking boujee! If you are constantly under the radar you really need to be careful and smart about your fashion choices.That is why you can rarely spot a celebrity with poor looking nails. The following 8 celebrity nail designs can inspire your next nail polish.
#1: Megan Fox
The stunning celebrity actress Megan Fox really knows how to look flawless. She is beautiful and she can easily be the star of the show, no matter where she's at. Her natural looking red manicure can be worn anywhere and everywhere, therefore Megan knows she can have multiple options with it.
Fun fact: Besides just being a "pretty girl", Megan grew up learning ballet, tap dancing, acting and a wide variety of rope performance such as "double-dutch freestyle", "triple-unders" and "criss-cross. "
Tippi Hedren: Her Contributions to The Nail Industry
#2: Rihanna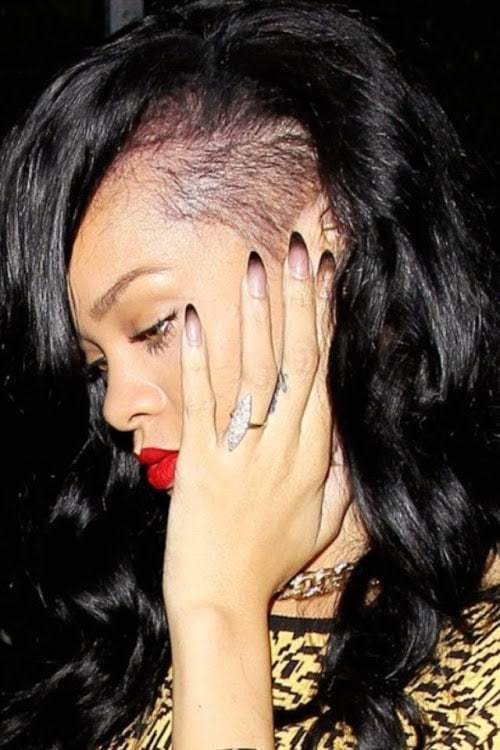 We all love Rihanna and we all love her hits. The girl from the Barbados knows what is hot and what is not, and she knows how to swap us off our feet. This ombre looking manicure is done so well that there is no way that it could have been 'nailed' in a regular salon. Rihanna obviously has her personal manicurist and she's not afraid to show it. That is why she is #2 on our hottest nail designs on celebrity list.
Fun fact: Rihanna has 23 Tattoos on her and wishes to have some more. Also, she has a tattoo written backward saying "never a failure, always a lesson", which is her everyday inspiration.
#3: Lady Gaga
There is no person in the world who doesn't know who Lady Gaga is. She is a singer, a fashion icon, and also, a former well-known dancer. Her manicures are always off the chart, bold, colorful and definitely unique. And if you are Gaga, you are the only one who can pull it off.
Fun fact: Lady Gaga made a huge impact in the music industry worldwide, therefore in the year 2010, she was named the Most Powerful Musician in the World. This celebrity artist really has her life under control, doesn't she?
#4: Queen B
Beyonce, as being one of the most beautiful women worldwide, always finds a way to amaze us. Her nails are always elegant and stylish, as well as this golden one. Her jewelry matches her manicure, as well as her makeup. Well done B!
Fun fact: As a kid, Beyoncé would charge her parents' friends $5 each to watch her perform. Luckily for her, she makes a lot more nowadays.
#5: Jennifer Lopez
The hottest celebrity Jennifer Lopez is a goddess! Actress, singer, dancer and a mother! Not many celebrities look like this at the age of 48. She is super stylish and modern, and her nails are always on fleek! All black outfit and some golden details go so well with this black manicure.
Fun fact: She has three divorces behind her, and shockingly enough she loves romantic novels! She also loves to buy and read books, which are all about relationships. Maybe she is still trying to find some answers in those books.
#6: Shakira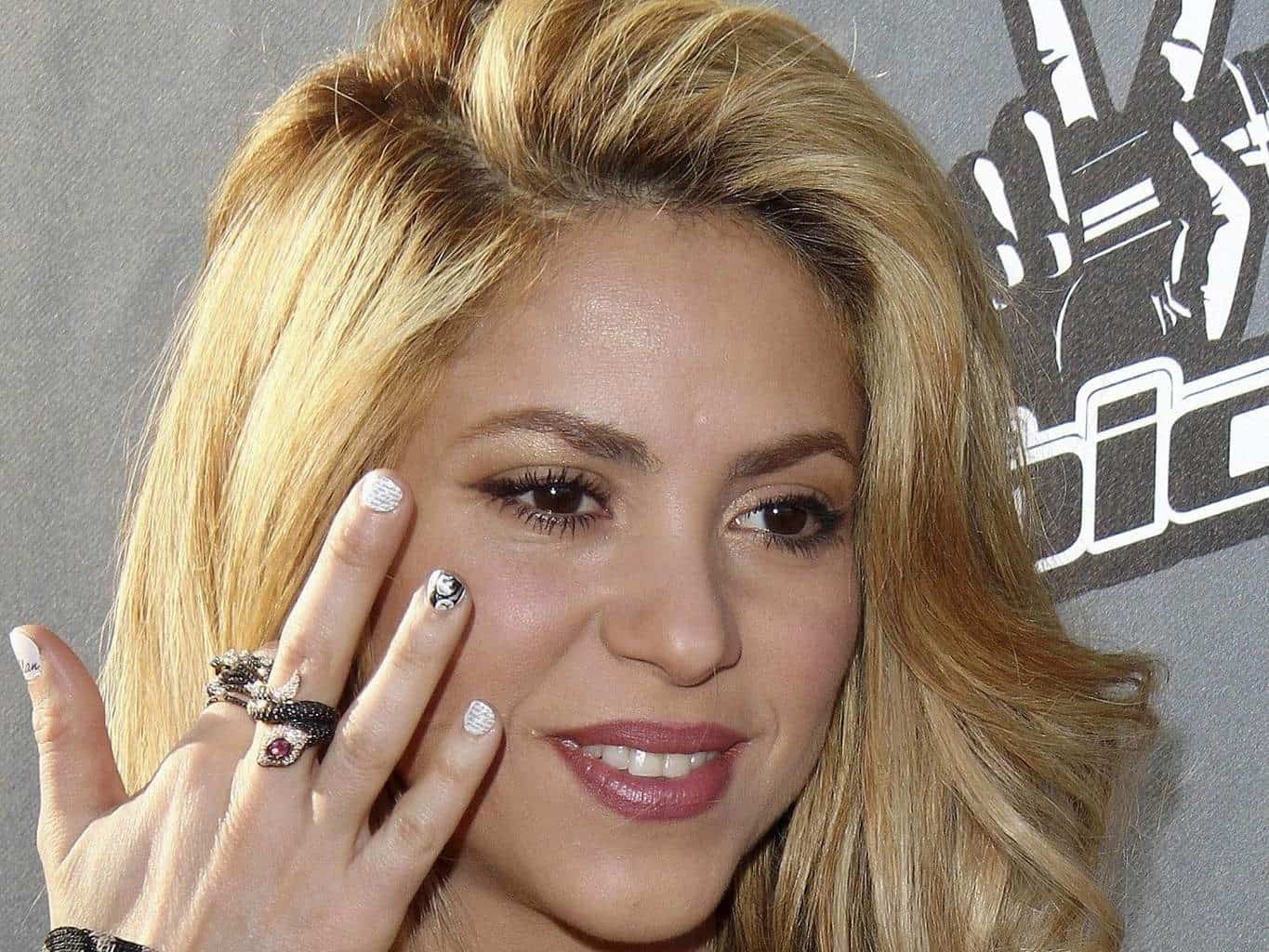 Oh Shakira, Shakira! Don't we all just love her? Her small but stunning nails are perfect for all of you ladies who love minimalistic things. White base with some darker prints looks great for school days, as well as business meetings.
Fun fact: Shakira is the highest-selling Colombian artist of all time! She sold between 50 and 60 million records. Many of albums are swapping people off of their feet, and let's not forget about her performance at the FIFA World Cup. She is the only person ever who had performed three times at the Cup.
#7: Selena Gomez
Selena Gomez is a celebrity that showed us that age is just a number and that you can be successful no matter how old you are. Her appearance makes everyone smile since she is so beautiful and a down to earth girl. The way she behaves and dresses is a symbol of a true polite little lady. And as for her manicures, she is always slaying some neutral yet beautiful ones.
Fun fact: Selena drinks olive oil to protect her voice and keep it going smoothly. Sounds weird right? It's not her favorite drink, so thank God to that.
#8: Katy Perry
While being such a big star, Katy Perry is also the icon of some true funky way of dressing. Her way of expressing fashion may come across weird to some, but that doesn't mean it's not beautiful. Her mono yellow manicure goes so well with her upfront blue hair. Go, Katy, show them how it's done! That is why you are our hottest nail design celebrity lucky number 8.
Fun fact: Katy Perry entered The Guinness World Book of Records in 2010. She made her entry as the "Best Start on the US Digital Chart by a Female Artist." Her first two singles earned her the entry by selling more than 2 million digital copies.
Nicki Minaj Nails: 21 Nail Designs to Wow Everyone
And there you have it, the hottest celebrity nails! Which one appeals to you the most? Are you going to go bold as Gaga, or will you keep it down to earth like Megan Fox? Just so you know, sometimes it's all about getting out of your comfort zone.