Have you ever seen a nail design where all the nails were not completely painted? There may have been just have the nail painted or just the tips? This is what is known as negative space nail art.
Not painting your entire nail is both a refreshing and classy way of designing the nails. Whether you choose a tiny heart to place at the top of your nail and leave the rest of the nail unpainted, or you paint just half of each nail with a bold color… both are interesting ways of giving your nails an update.
No need for any special nail shape – these negative space nail ideas work for all lengths and shapes.
Class It Up with Negative Space Nail Art
Still not sure what negative nail space art is or how you can do it? Take a look below at these 25 amazing nail designs for ideas and inspiration!
#1. Brown Cow Print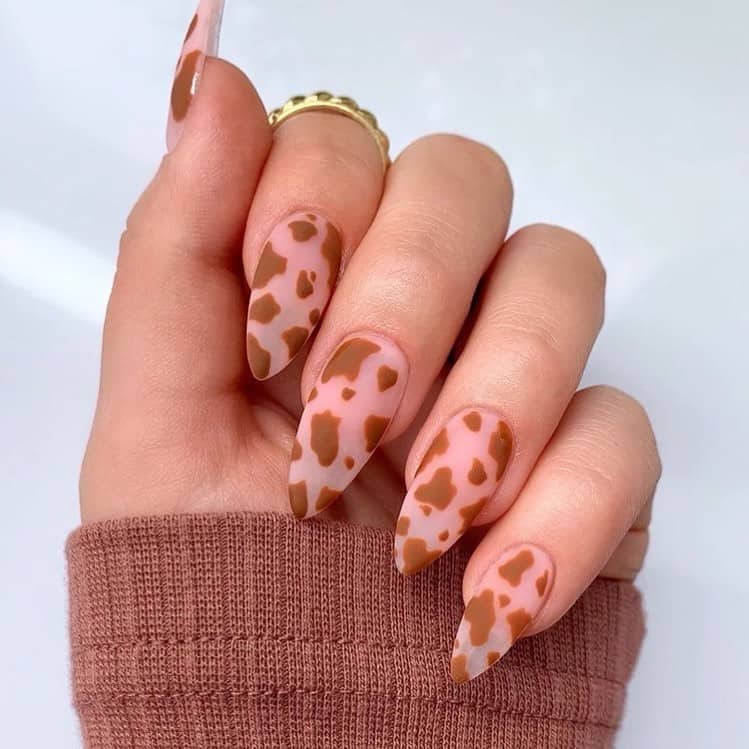 Many ladies opt for black and white for a cute cow print nail, but why not switch it up and use light brown? It's easy to apply splotchy brown spots on stiletto nails with negative space.
#2. Nude Nails with Gold Accents
Not many women will have this negative space nail art featuring thin gold outlines. Iridescent polish can be used on a few of the nails or to fill in your favorite gold designs.
#3. Purple Marbled Tips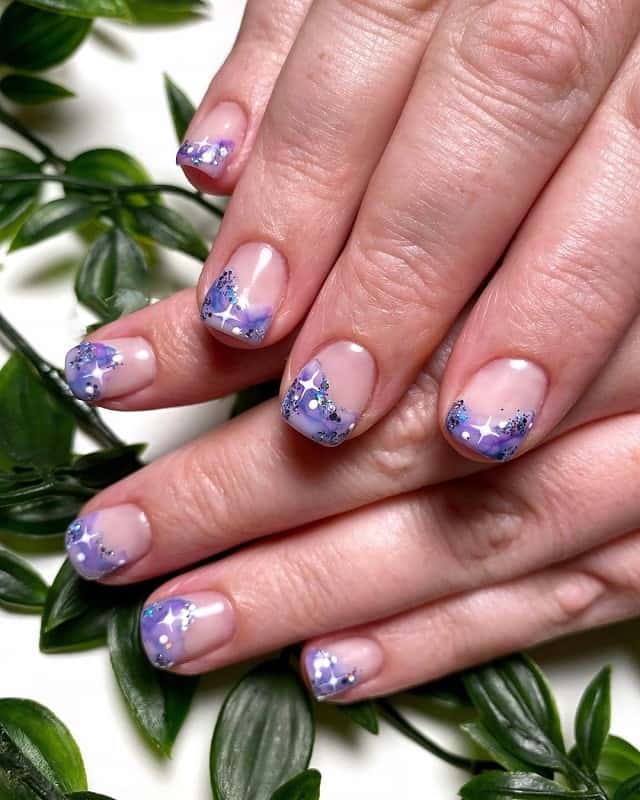 No need to spend all your time painting the entire nail when negative space is there to help you out! On short round nails, go for a thick marbled tip in purple with glitter for shine.
#4. Tiny Hearts
It doesn't get more negative space than this! Long round or almond nails are perfect for displaying a tiny red heart at the top of the nail.
#5. Colorful Half Moons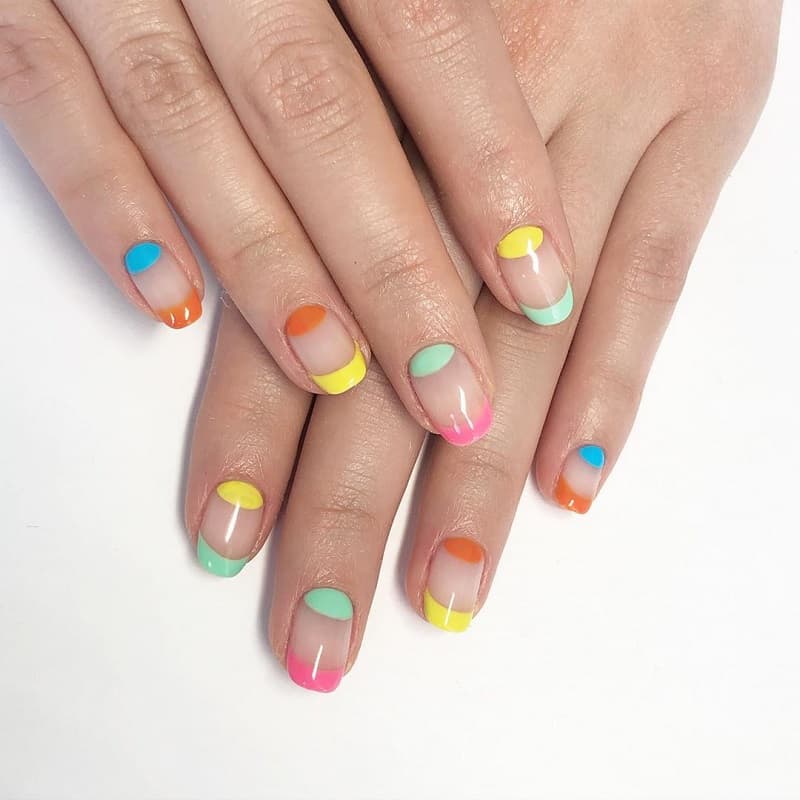 Use all the colors of the rainbow to fill in the crescents and line the tips of your nails. The large negative space in the middle ensures your colorful nails will be seen!
#6. Color Block
The average nail design features up to three contrasting shades. However, two colors are enough for negative space nail art.
The nude shade of the nail itself acts as a shade, so other colors should be bright and eye-catching. Sticky tape or arthouse brushes work to layer the colors. Don't forget a top coat!
#7. Chevrons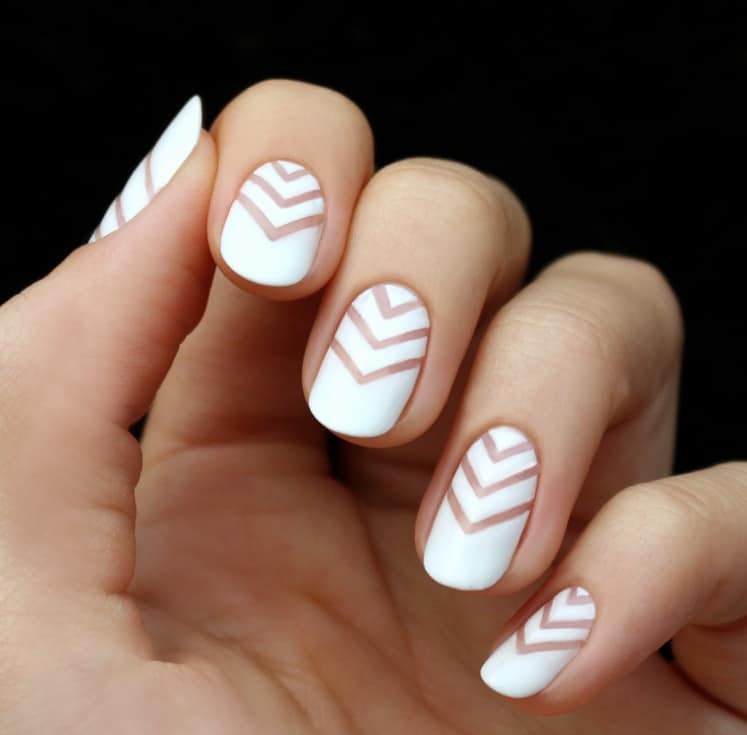 Chevrons are crisp and neat. Since they can be difficult to get, use a stencil or nail stickers. Use a plain beachy white for classy contrast on nude negative space or a bright color like mint green or yellow.
#8. Go French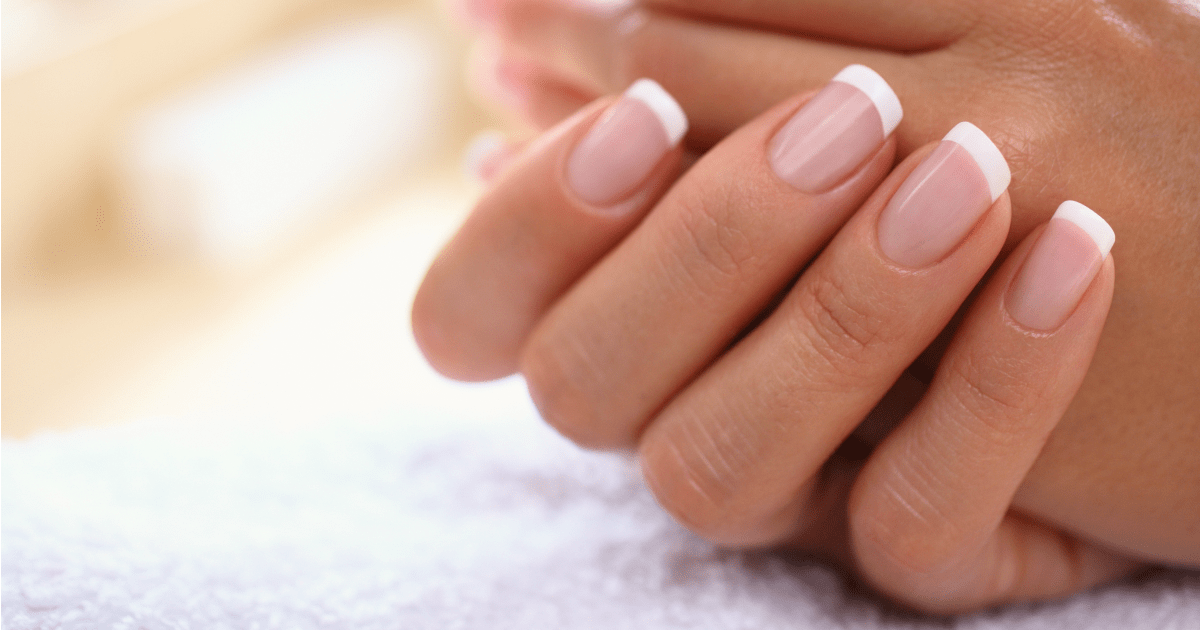 The French manicure will never go out of style! For space negative nail art, the nude shade of the natural nail is employed as the light base protected by a top coat. The biggest advantage is that any color can be chosen for the tip.
#9. Flimsy Artwork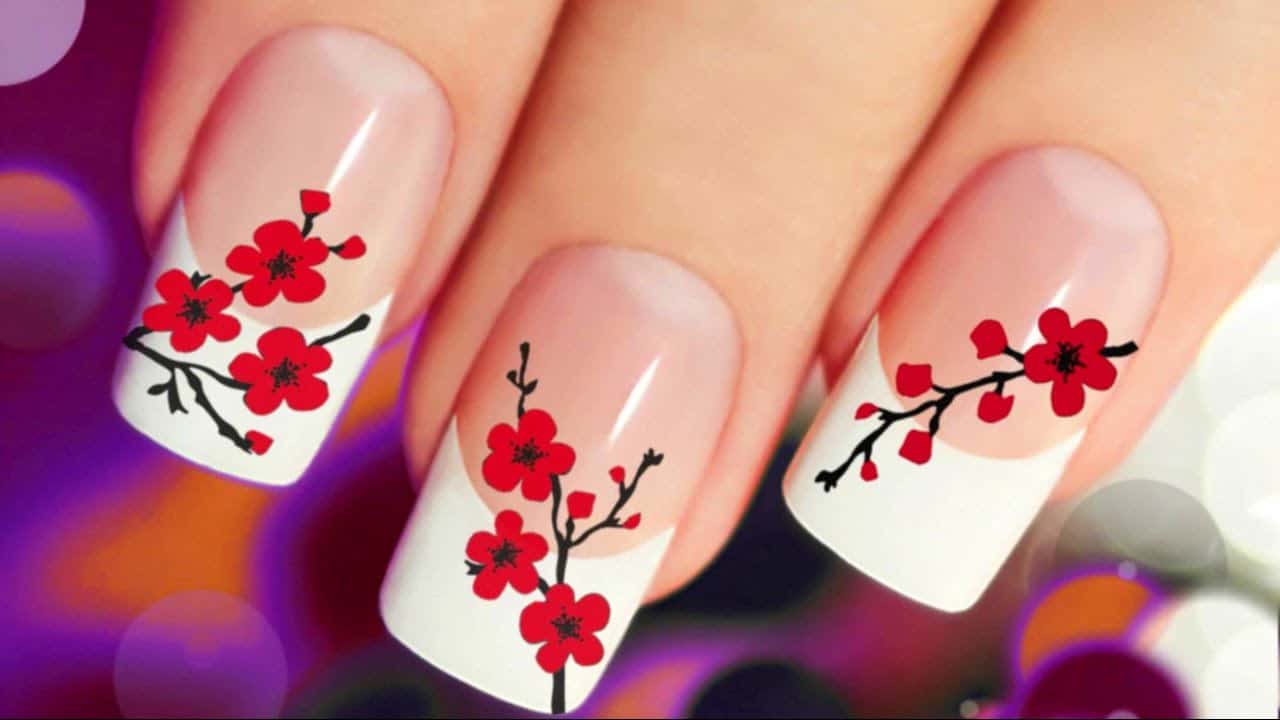 This kind of nail art is better left for airbrushing. On thick French tips, take advantage of negative nail space by choosing a gorgeous red flower design. The intricate pattern is painted from the tip to about halfway up.
#10. The Cuticle Dressing or Half Moon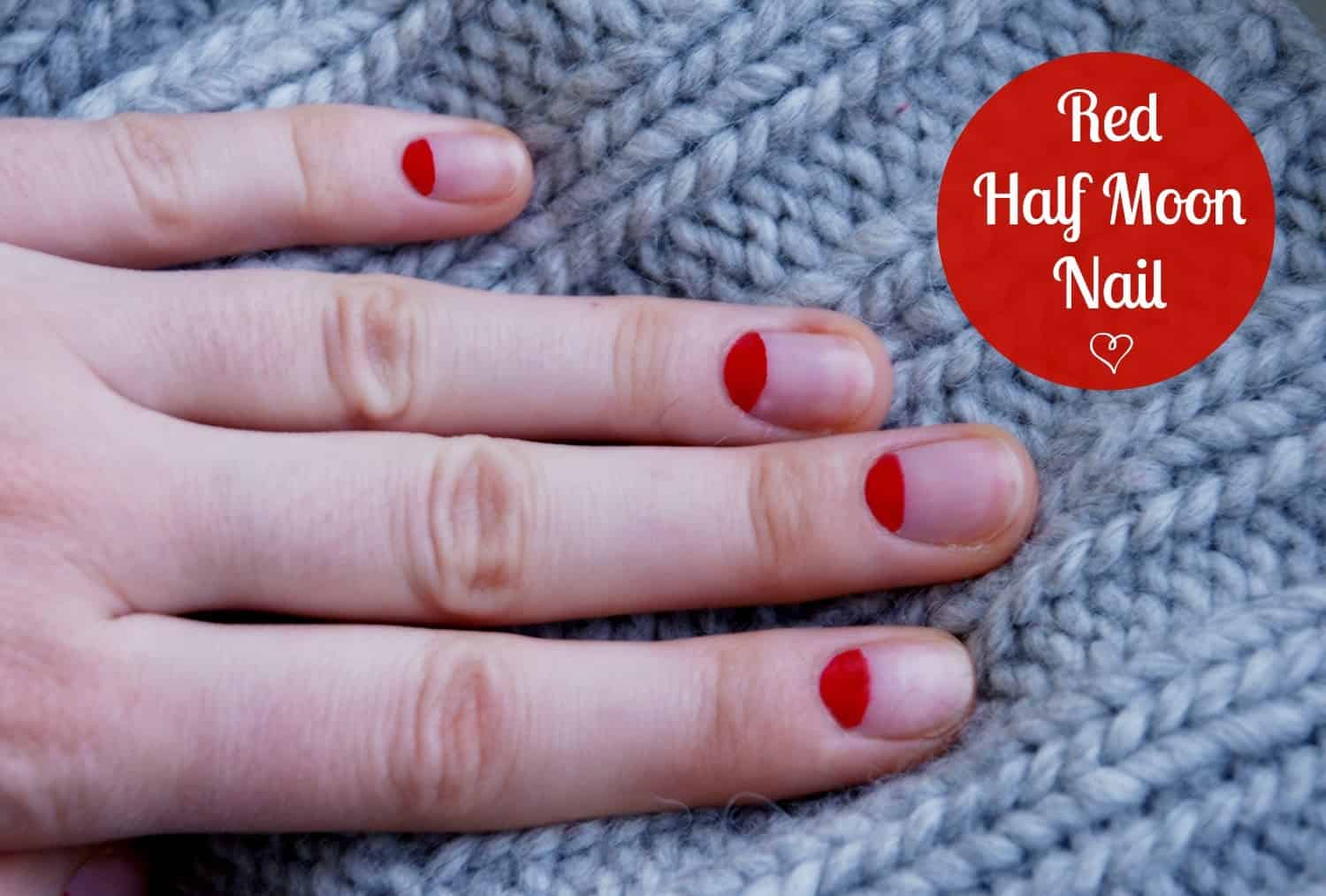 Go all in on a negative space nail design by painting the natural crescent of your nail. The cuticle offers a tiny shapely canvas for a dainty pattern. Finish with a top coat for shine or leave plain.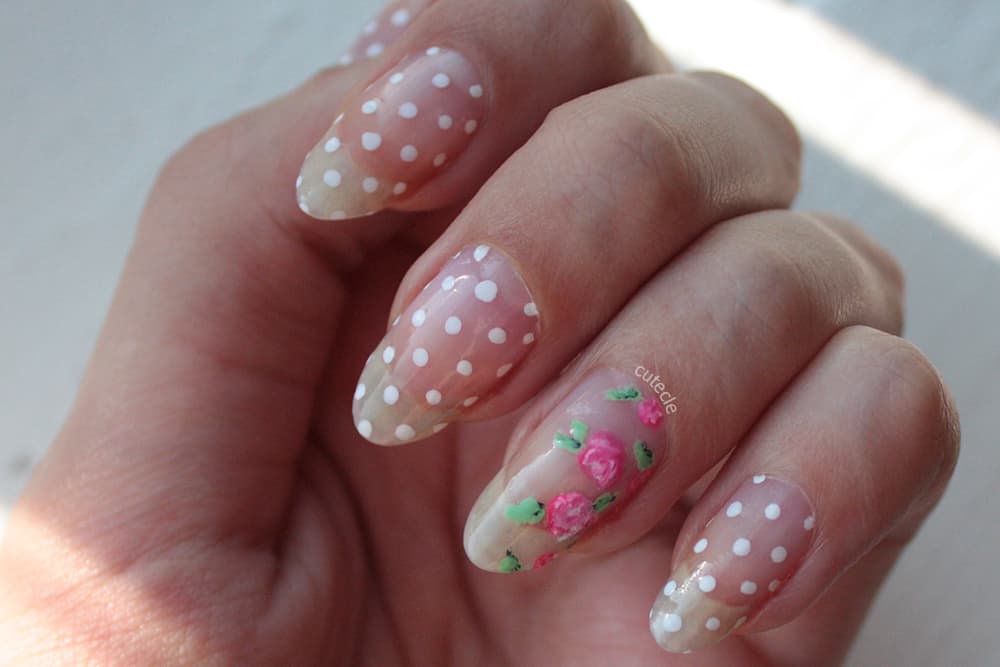 Nothing says cute like polka dots and they're easily used with negative space on nails. If you really want to show off the dots, choose a bright shade that will stand out against the nude shade of the nail. If you are in the mood for something softer, opt for cream or pink.
#12. A Colorful Line
If you have patchy nails that you want to hide, negative space nail art can do the trick. A single colorful horizontal line slightly below the cuticle is enough to brighten up the nail. The rest of the nail can be left unpainted.
#13. Geode nails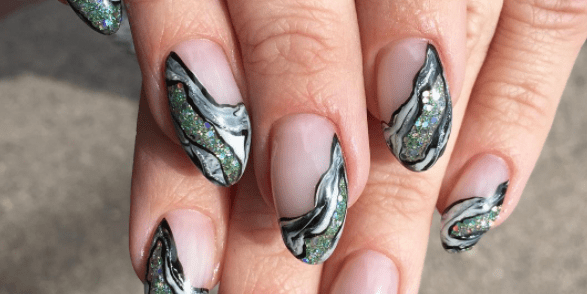 Geode nails are crazy popular. Abstract and striking, geode nails can be too much to carry off for some, so in this case, utilize negative space.
The cerebral whirl of the patterns clashes with the simplicity of the nude background.
Horror Skull Designs for Halloween
#14. The Outline
This is a rather bold way of highlighting the nail. Barring a top coat, no other color goes into the body of the nail, except a thin border. After the initial outline, an extra curved line can be added three quarters of the way down.
#15. The White
Many people refrain from using white as a contrasting color on nude shades since it is often linked to the complexion. However, the use of white on nails actually creates a very graceful pattern.
#16. Use A Striping Tape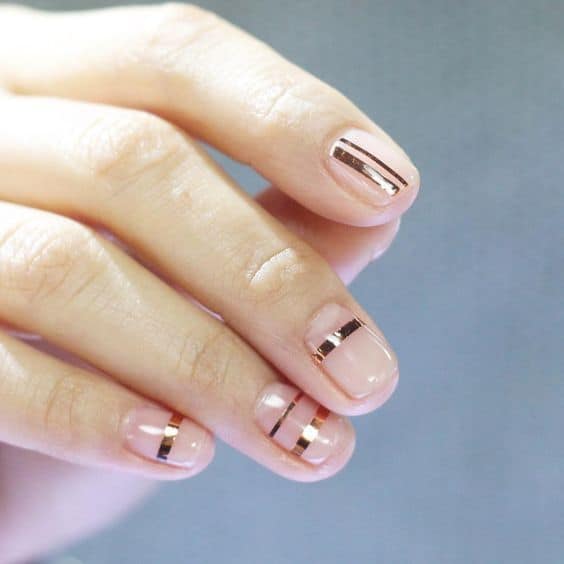 A striping tape is ideal for this negative space nail design. It is extremely thin, creating an interesting break in a nude nail. Gold or silver tape is a hip, not to mention shiny, way of emphasizing a negative space background.
#17. Embellish It
To avoid your negative space nails being too plain, add a few embellishments. A small golden bead or several tiny rhinestones go a long way in glamming up an otherwise simple nail design.
#18. The Multi-Colored French Manicure
This is a traditional French manicure with a fun twist. With a good deal of negative space up top, each tip of the nails are colored in different shades. The tropical colors are ideal for a vacation.
This Summer, Paint Your Nails with Colors!
#19. The Reverse Half-Moon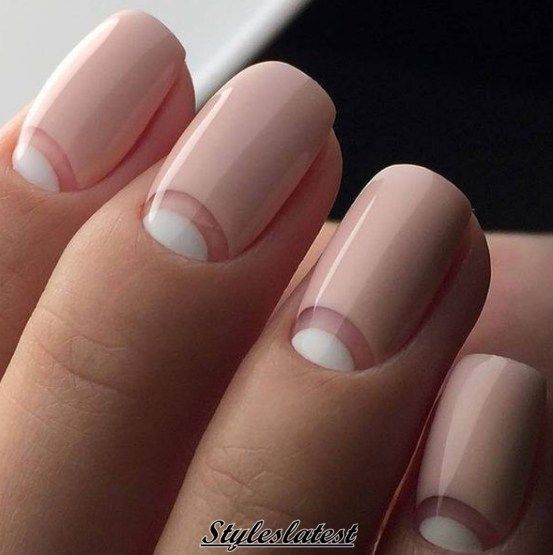 This is a variation of the cuticle dressing discussed above. The cuticles are left uncolored and the rest of the nail is painted in a shade of your choice. The slightly paler color of the cuticle area contrasts well with the shade above.
#20. Negative Spacing Pastel Nails
One of the best kind of colors to bring out the nude shade of nails is pastels. They are sophisticated and pleasing to the eye. Make a half-moon or a French manicure to lighten up your long oval nails.
#21. Stars
Like flowers and polka dots, you can't go wrong with stars on a naked nail. Negative space nail art is all about using the natural nail as the canvas. The white starts here are a pretty contrast to a dark skin tone, but any color will do.
#22. Glitter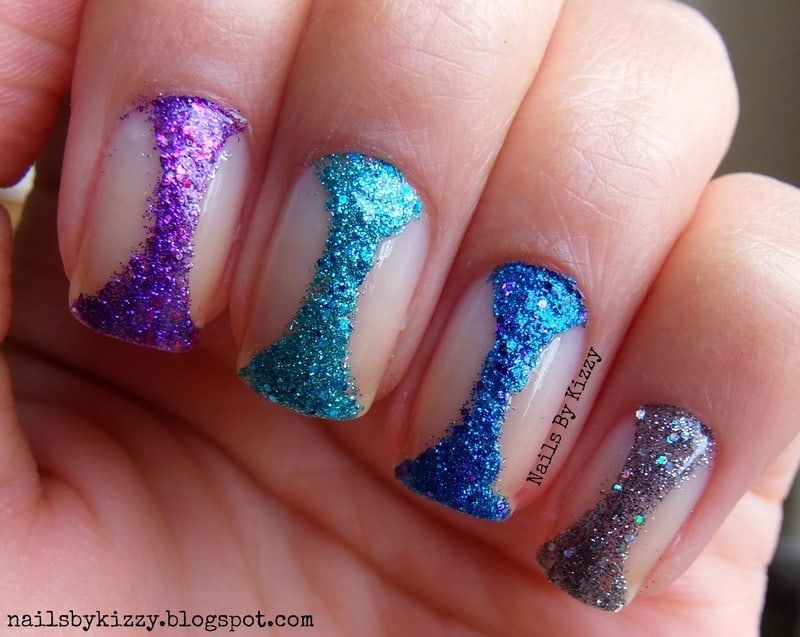 Easily sparkle up negative space nails with glitter. Use it to paint just part of the nail to incorporate negative nail space. Glitters are available in a number of shades, like gold, black, and silver.
#23. Lovely in Lace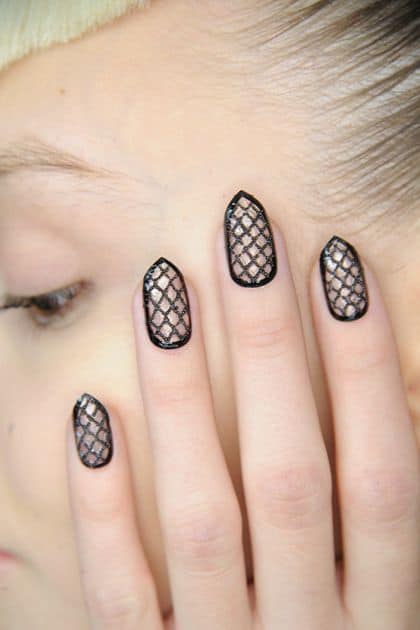 Lace nail art usually requires a lot of negative space. This highly intricate nail art borrows its pattern from delicate lace. White or black will give nails a classy feel.
#24. One-Nail Art
A French tip is the epitome of elegance in negative space nails. Leave all nails unpainted except for an accent nail where you can incorporate any kind of pattern.
The bolder the better, as the negative space in the other nails needs to be counterbalanced.
#25. Ombre Nail Art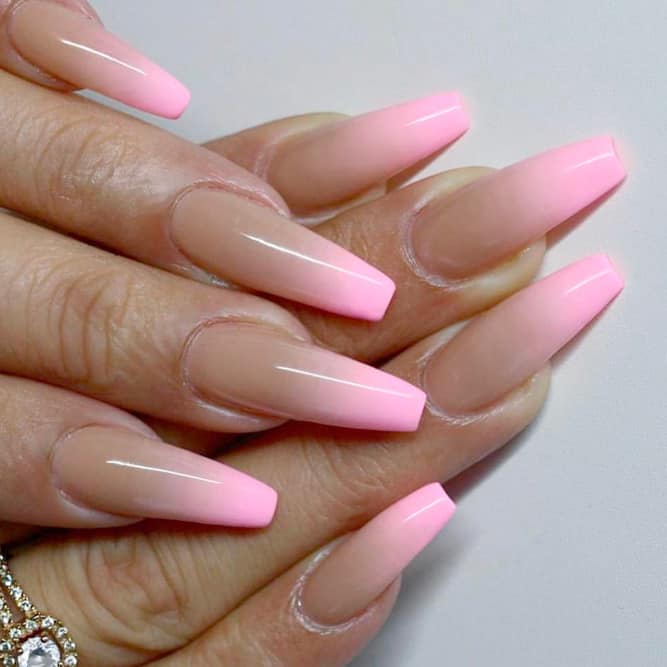 The deeper the shade of your ombre nails, the more dramatic, especially when you include negative space.
The transition of the dark colors to the natural hue of the nail is a very artistic design. For a step-by-step DIY, read this:
Special Occasion Coming? Try a Sultry Ombre!
Have a Look at These Popular Negative Space Nails
Negative space nail art is a refined line of manicure and is still developing. There are plenty of amateurs and specialists posting mind-boggling patterns on Instagram and Pinterest. Who knew the nail's canvas could be used for such artistic purposes!