Who said it's all about glossiness? To all the ladies who feel the necessity to shine in an extraordinary fashionable way, you're welcome aboard the ship of glamour.
The solution to your problem lies within a collection of gorgeous matte nail designs. We guarantee you that once you try on those trending matte designs, you'll taste the fashion on a brand new level.
Creative Matte Nail Polish Ideas
If you're looking for elegance and grace, you've found your destiny. Away from all the sparkle and shine, the matte polish will give you an aura that glows despite the type of your nail polish.
You don't have to worry anymore about your shiny nails that don't match your dark style. Here's a list of 120 matte nail designs that will make other girls jealous.
#1. Matte Coffin Nails
#2. Matte Almond Nails
#3. Short Matte Nails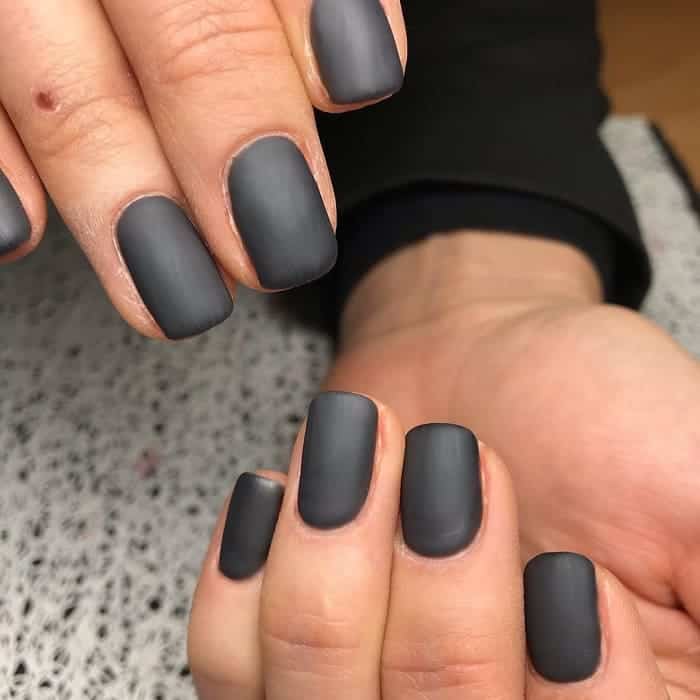 #4. Long Matte Nails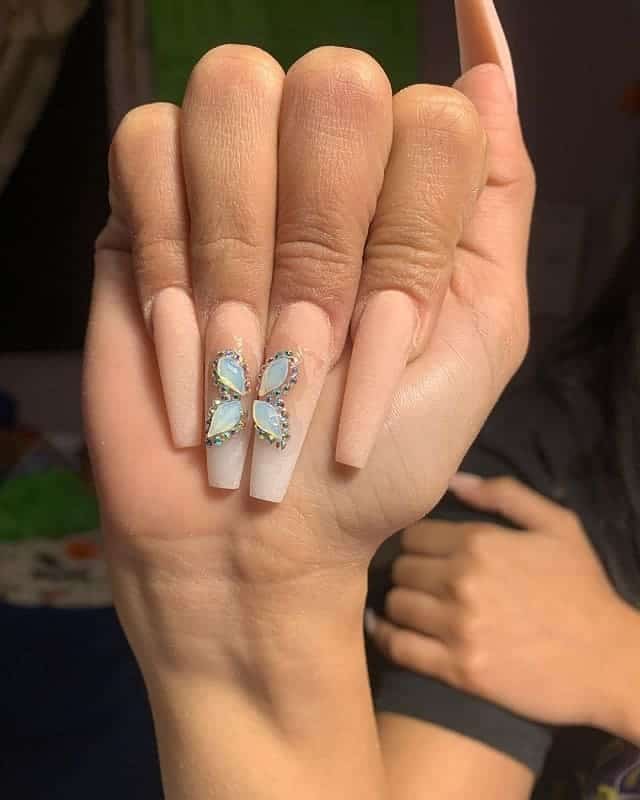 #5. Matte Pointy Nail Design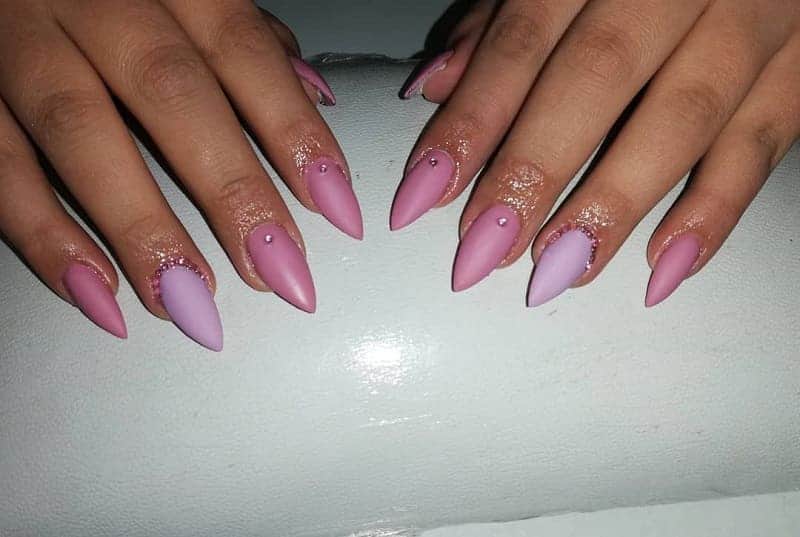 #6. Matte Black Stiletto Nail Design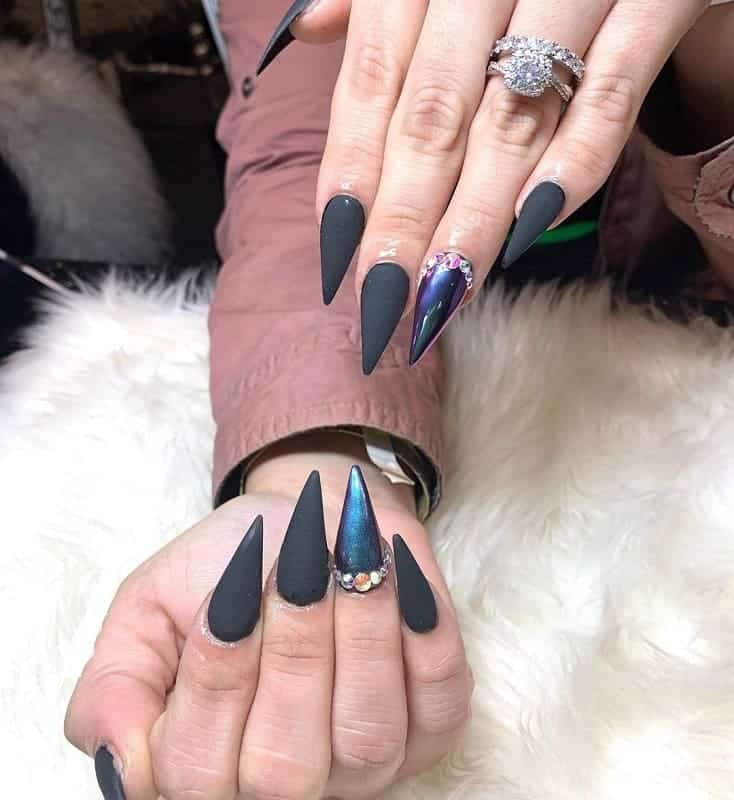 #7. Matte Acrylic Nail Design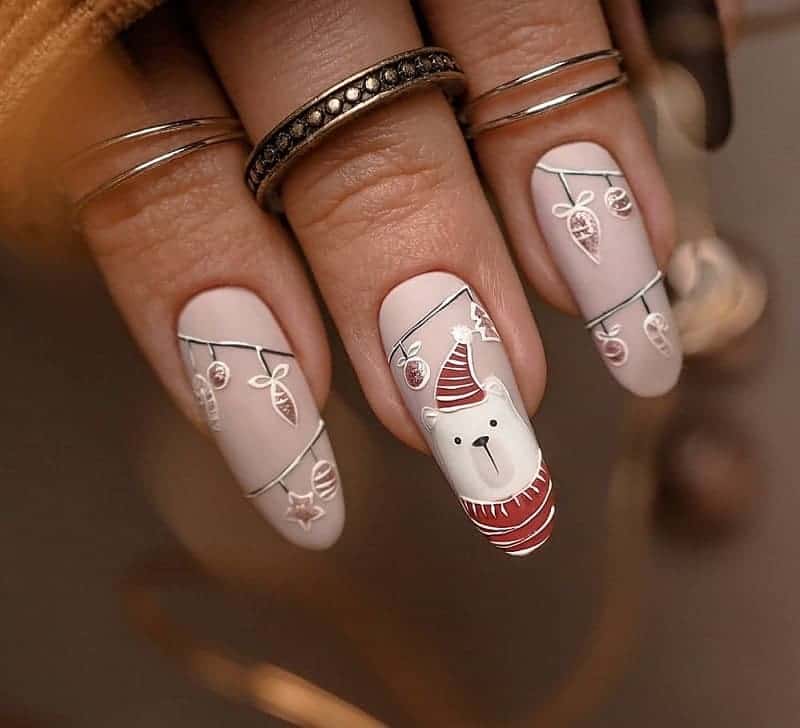 #8. Round Matte Nails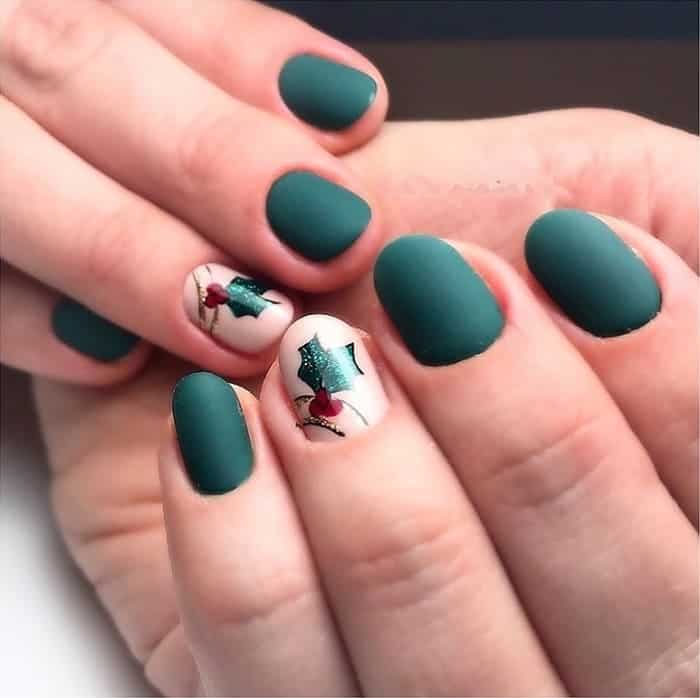 #9. Matte Ombre Nail Design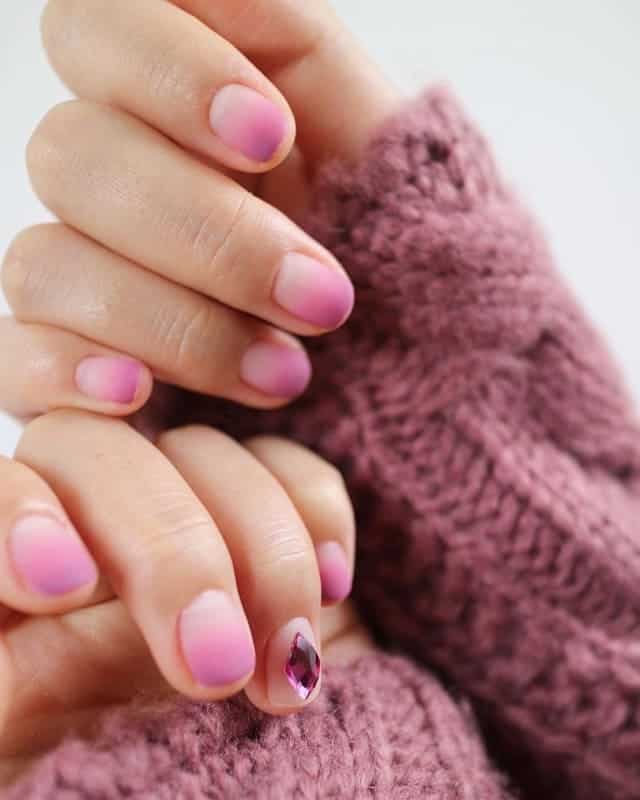 #10. Matte Nails for Christmas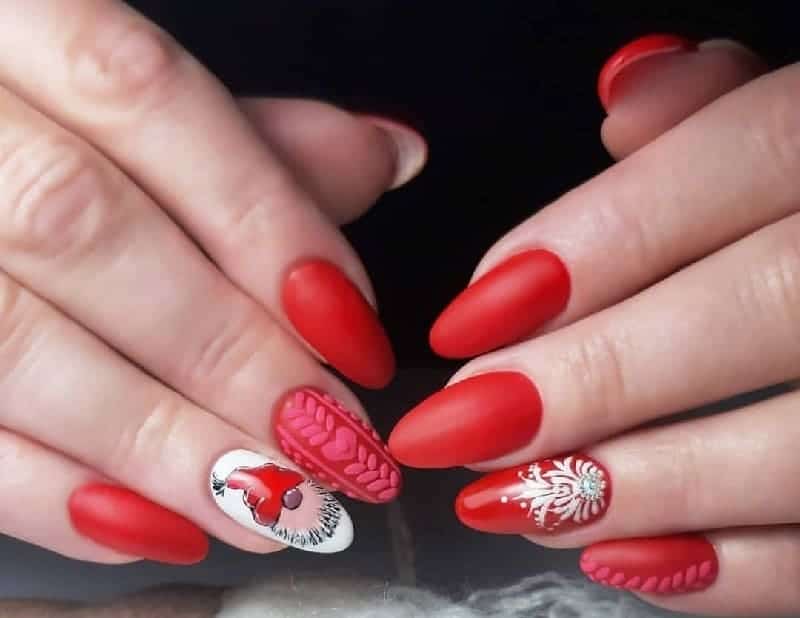 #11. Matte Chrome Nail Design
#12. Green Matte Nails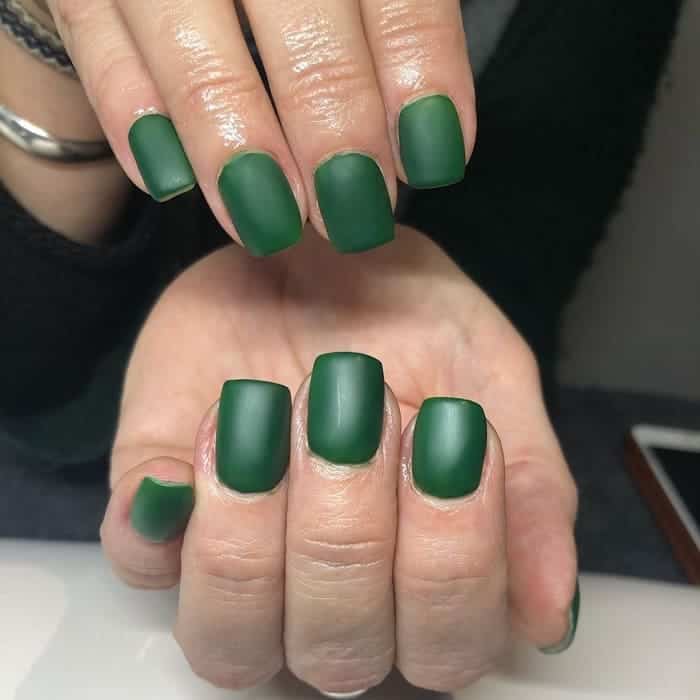 #13. Royal Blue Matte Nail Art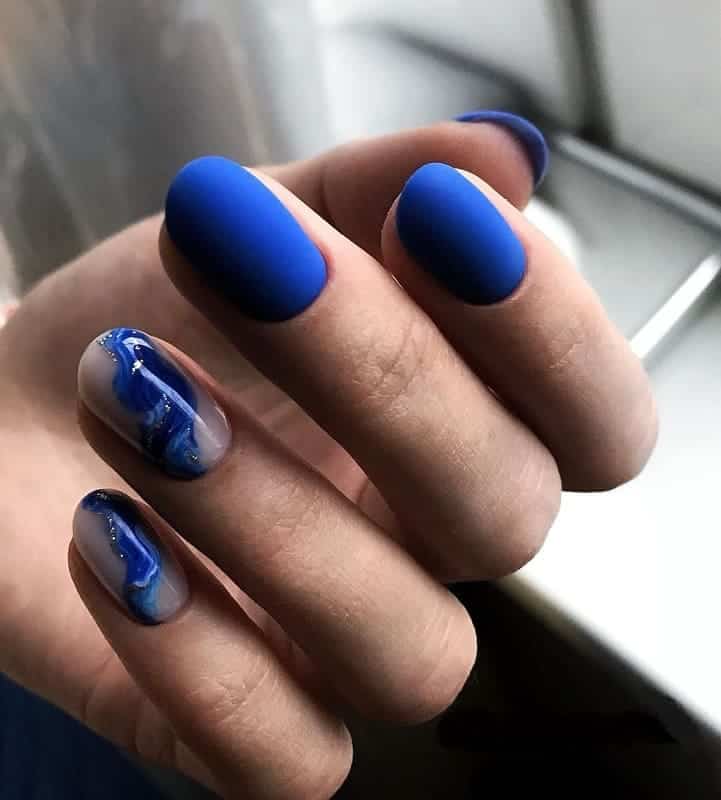 #14. Nude Matte Nail Design
#15. Matte Maroon Nails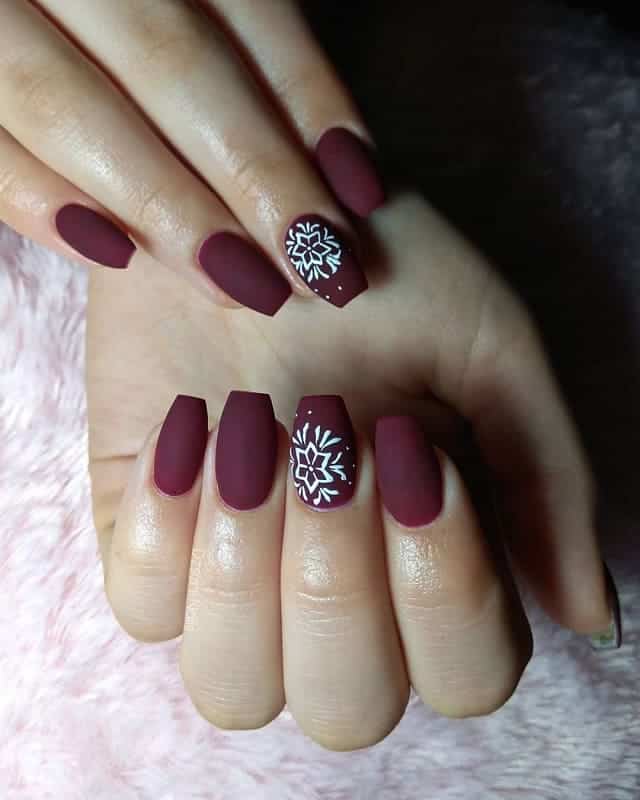 #16. Matte Yellow Nails
#17. Matte Gel Nails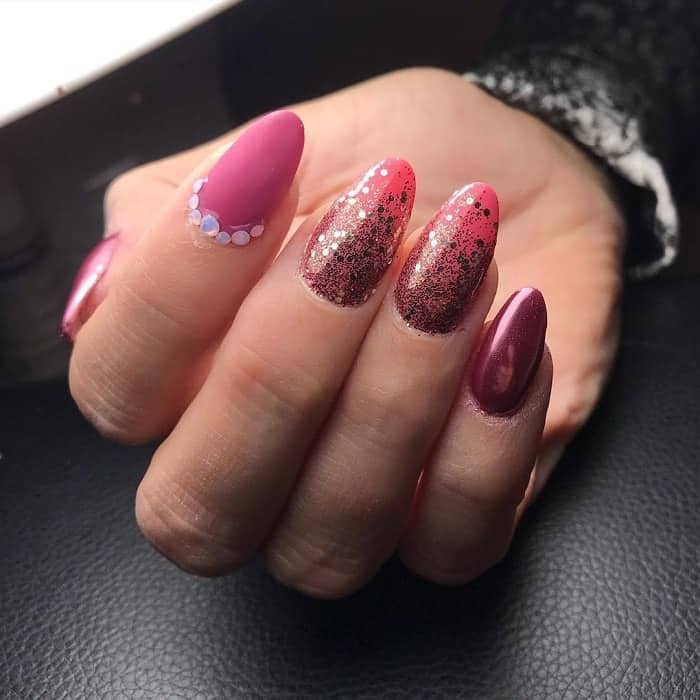 #18. Matte Orange Nails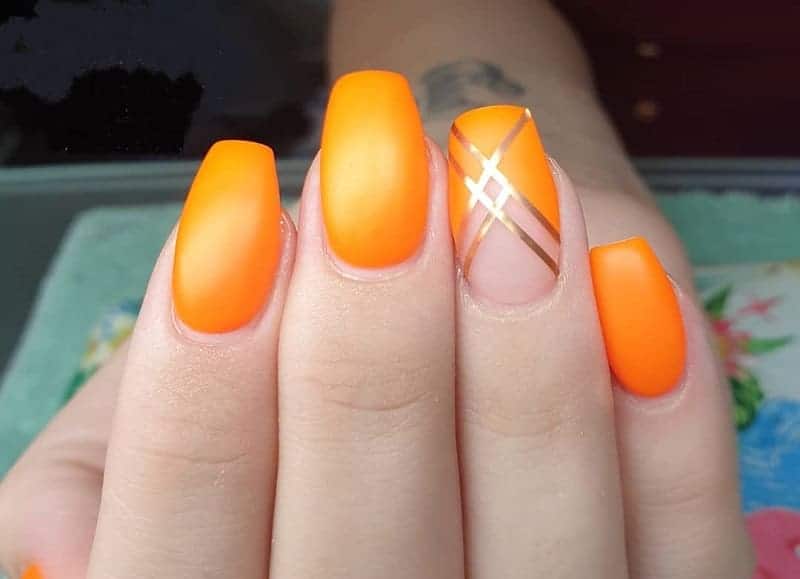 #19. Light Blue Matte Nails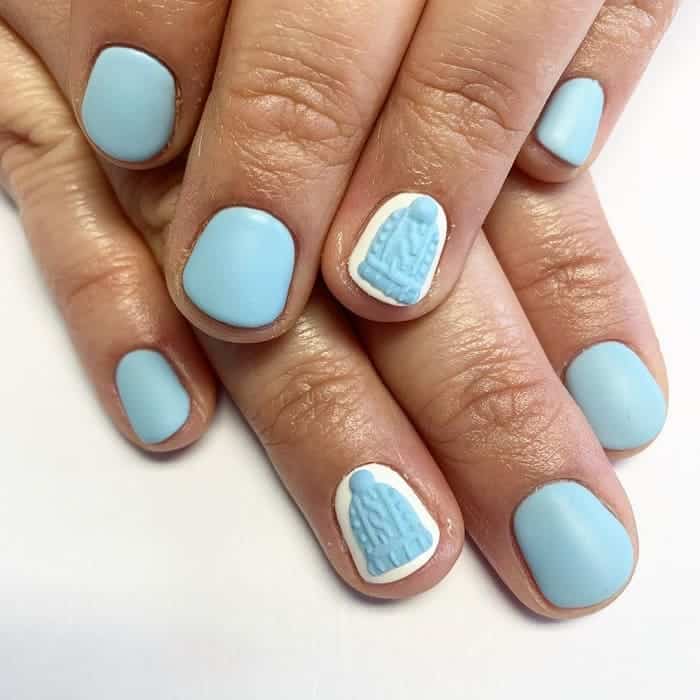 #20. Matte Brown Nails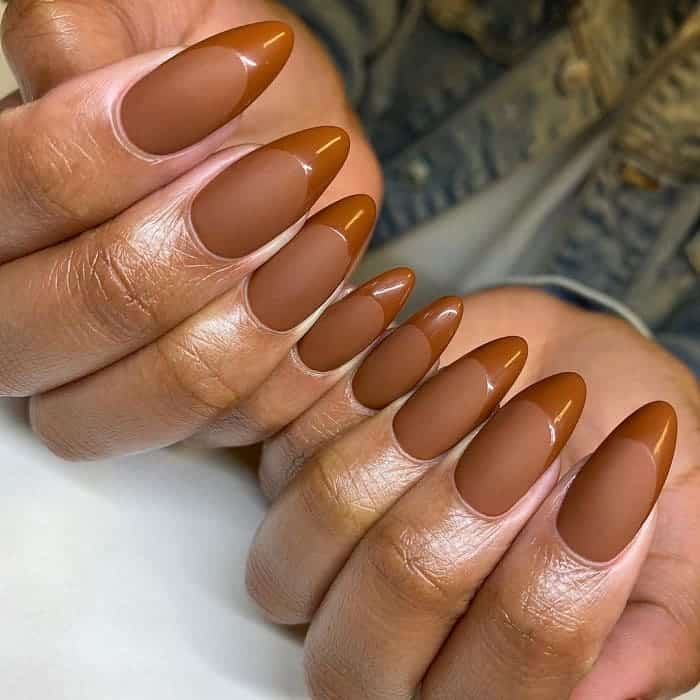 #21. Clear Matte Nail Art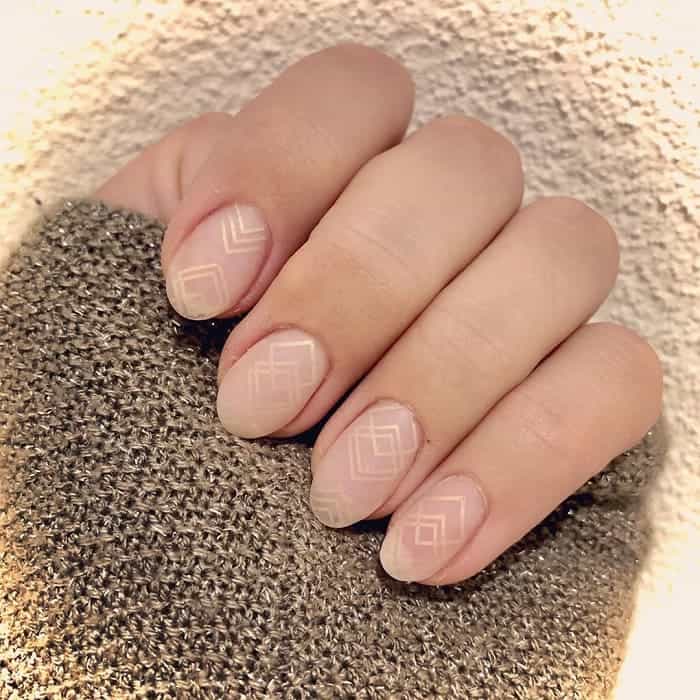 #22. Matte Peach Nails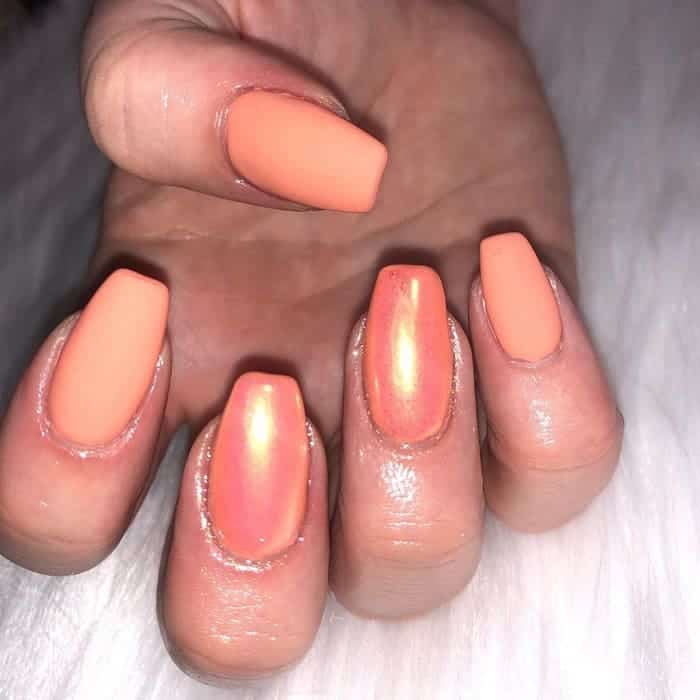 # 23. Matte Lavender Nails
#24. Rose Gold Matte Nails
#25. Matte Marble Nail Design
#26. Neon Matte Nails
#27. Matte Teal Nails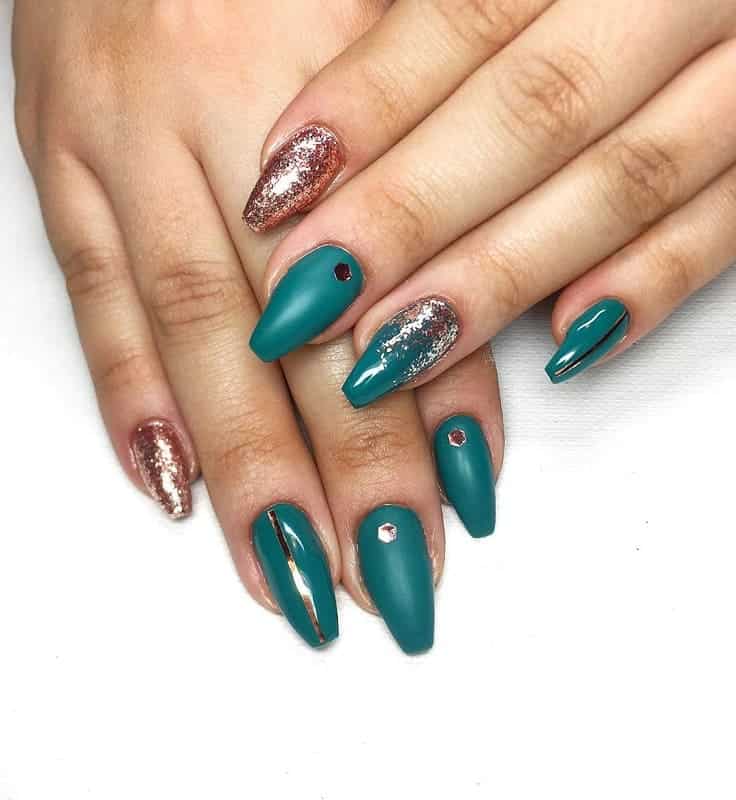 #28. Matte Burnt Orange Nails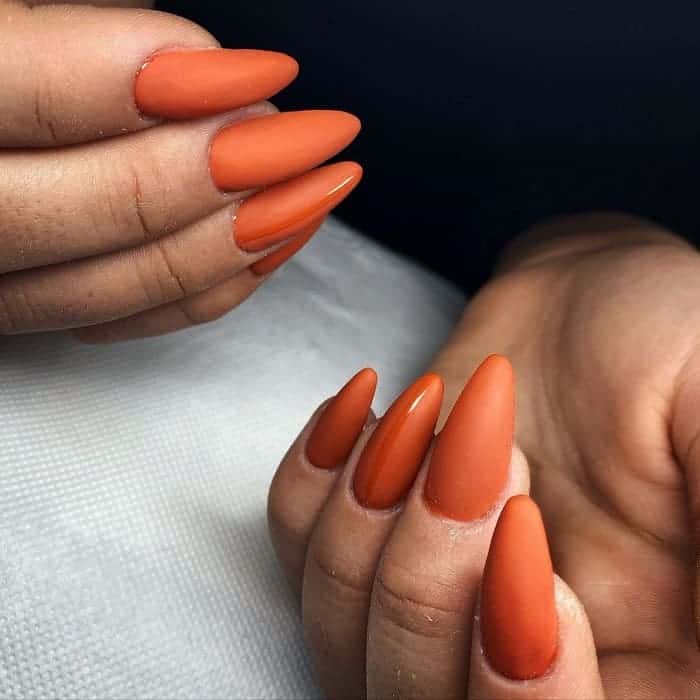 #29. Matte Rainbow Nails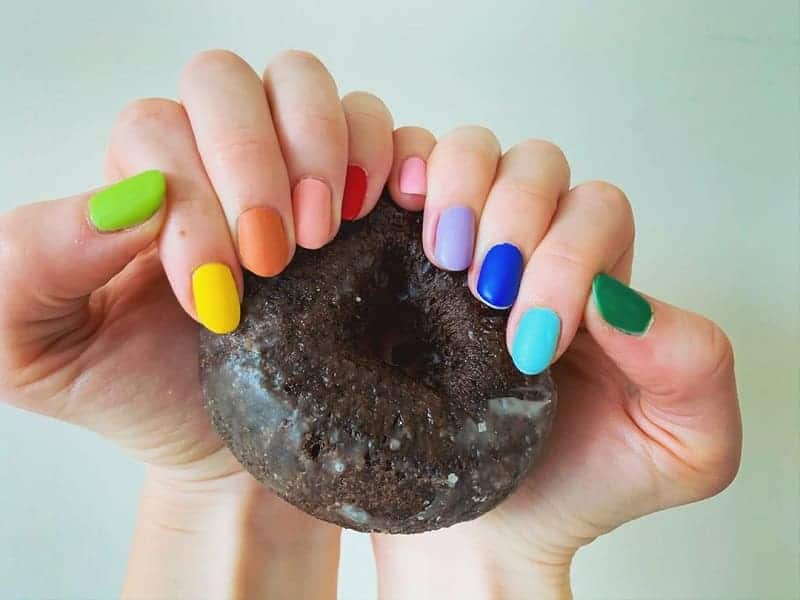 #30. Matte French Nail Design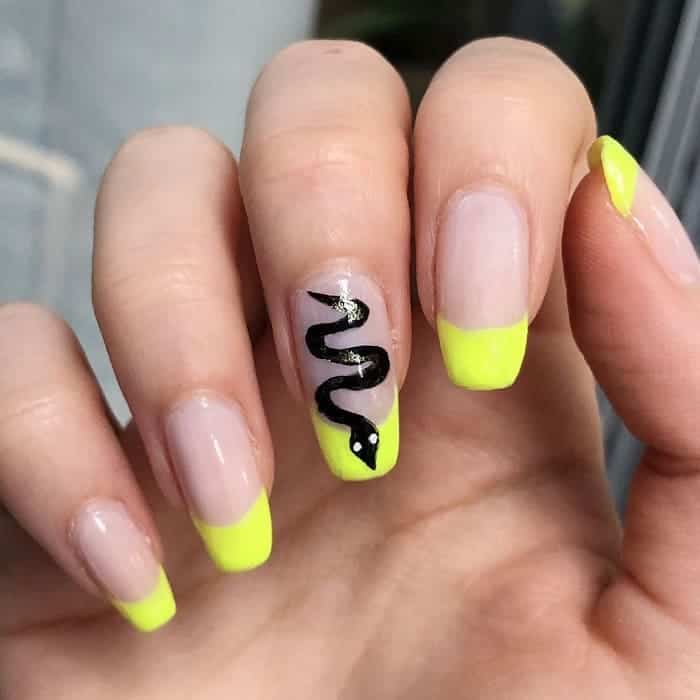 #31. Matte Coral Nails
#32. Matte Lilac Nail Design
#33. Matte Lime Green Nails
#34. Matte Shellac Nails
#35. Olive Matte Nails
#36. Matte Metallic Nail Polish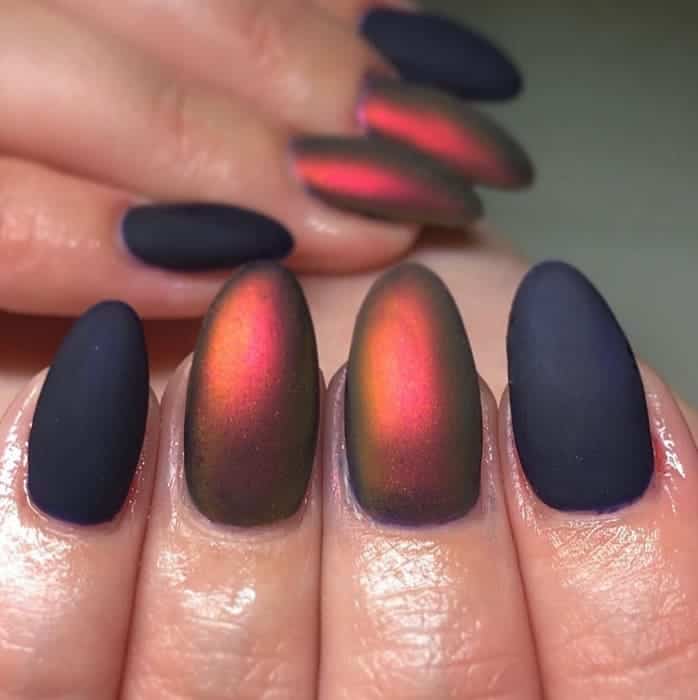 #37. Matte Plum Nails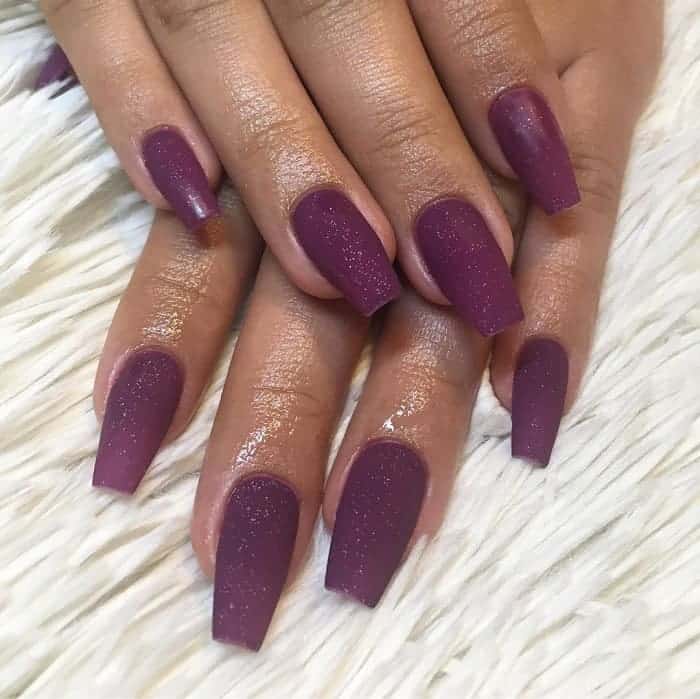 #38. Oval Matte Nails
#39. Square Matte Nails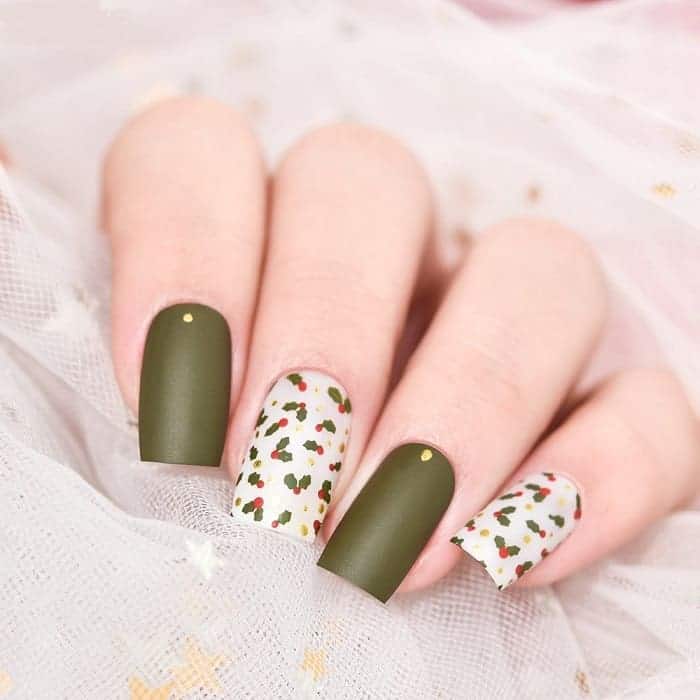 #40. Turquoise Matte Nail Polish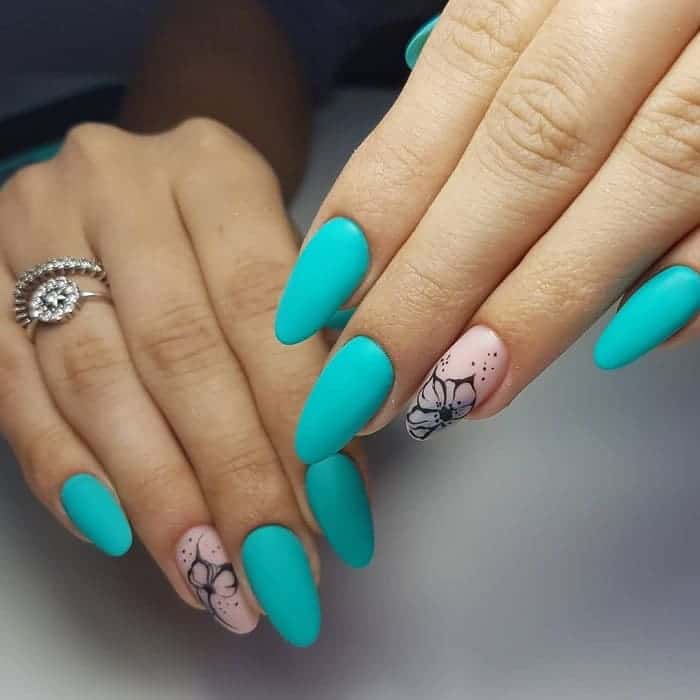 #41. Beige Matte Nails
#42. Emerald Green Matte Nails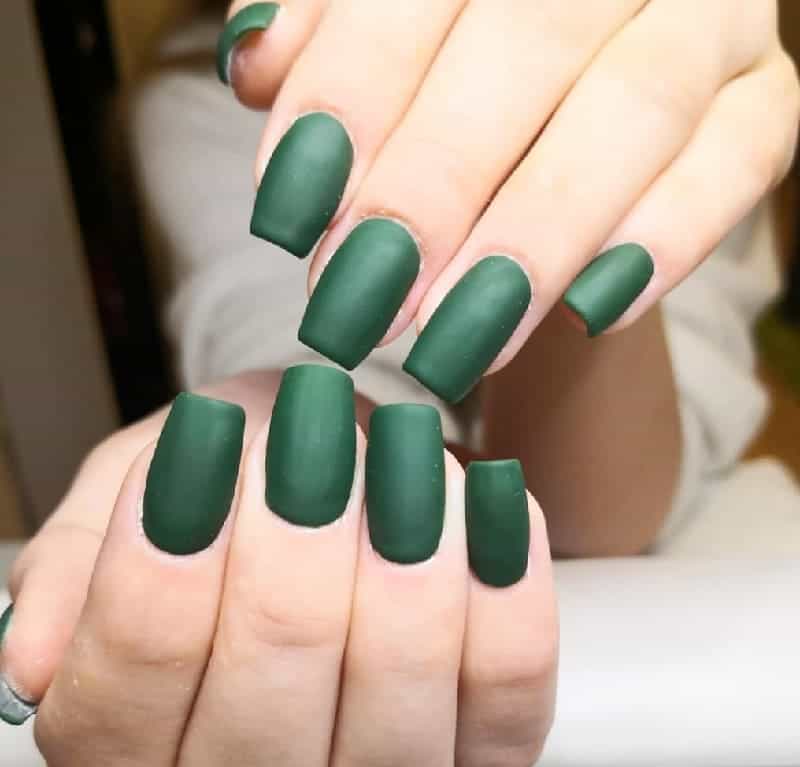 #43. Matte Leopard Nail Design
#44. Matte Mint Green Nails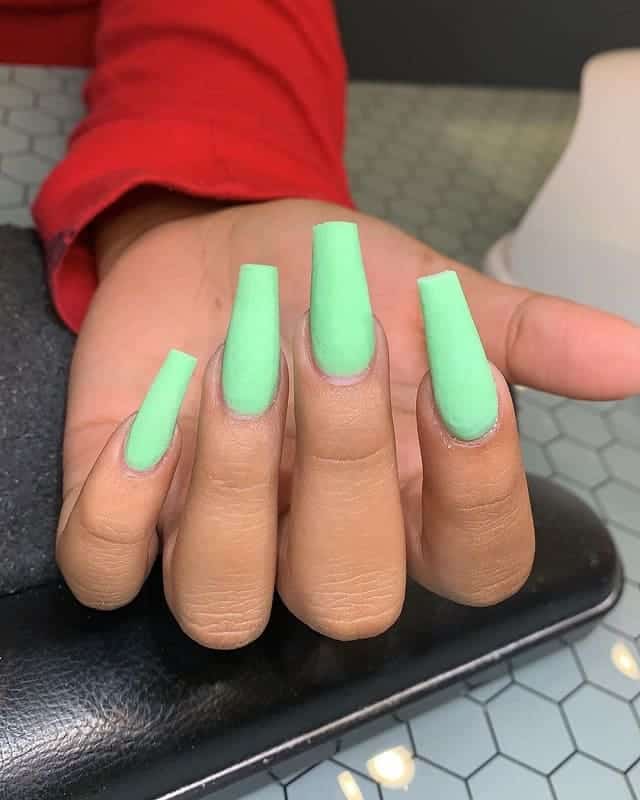 #45. Matte Holographic Nails
#46. Taupe Matte Nails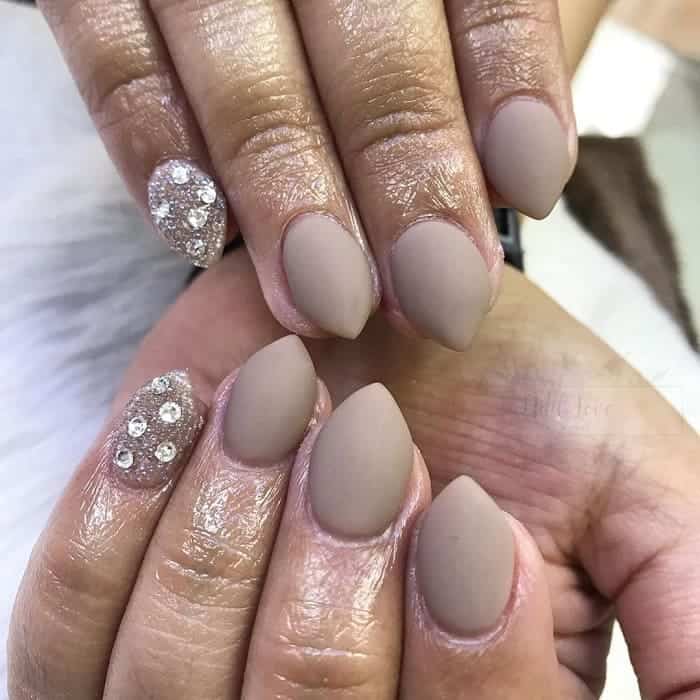 #47. Matte Toe Nails
#48. Army Green Matte Nail Polish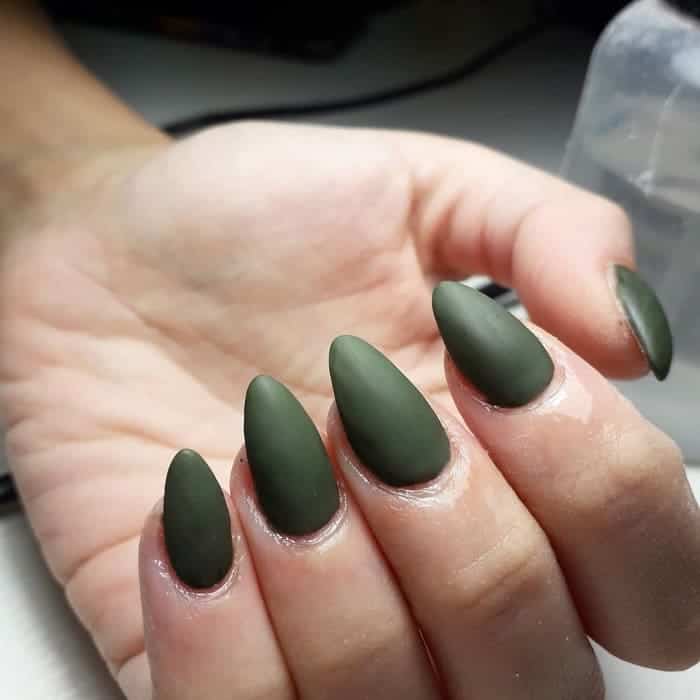 #49. Matte Silver Nails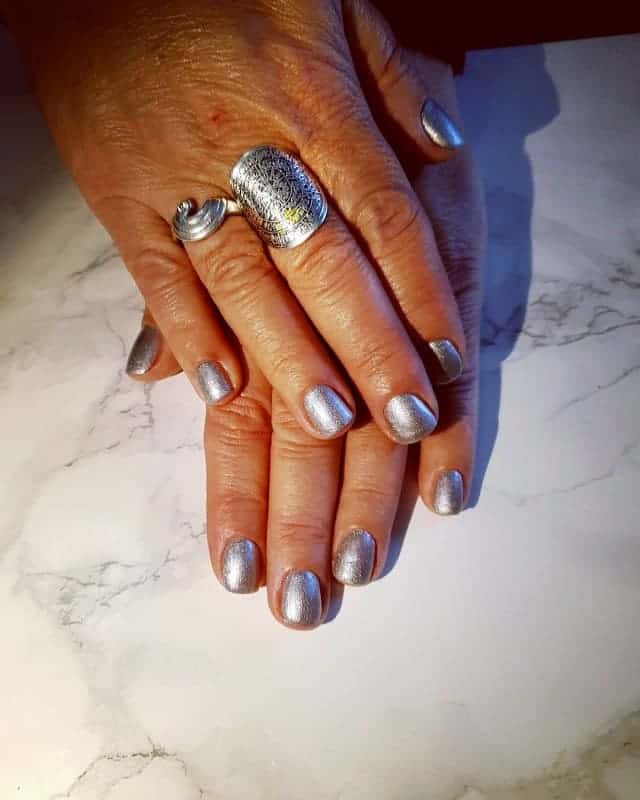 #50. Sky Blue Matte Nail Polish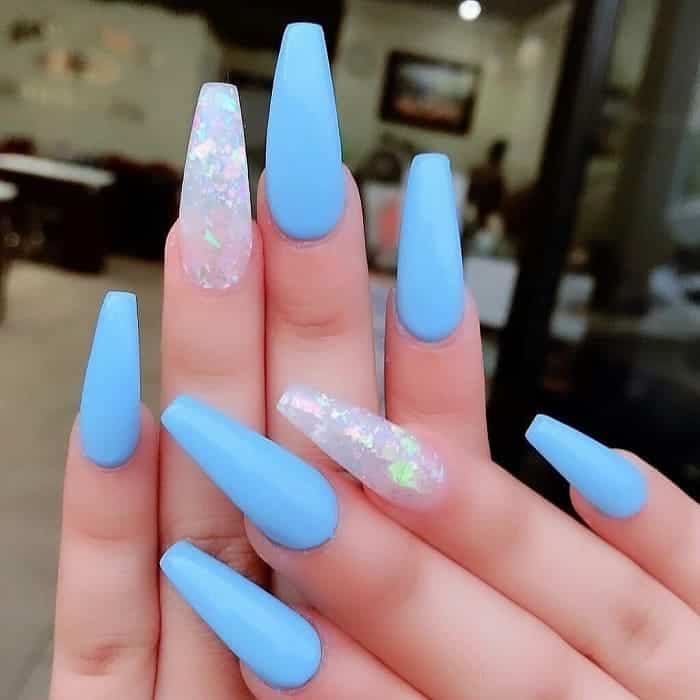 #51. Red Wine and Geometric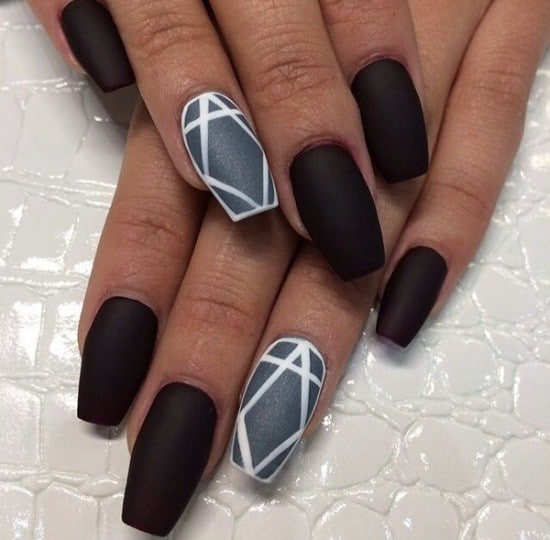 For all those girls who feel a little bit attached to their nerdy style, now you can still attend parties, look classy, and keep your own style all at the same time. It's all a matter of color and design choice.
A little bit of wine color, with your own geometric shapes on your accent nail will bring the glamour girl inside of you, and will have your nails scream "NERD" .
Most Amazing Nail Designs With Short Nails
#52. Apple Gradient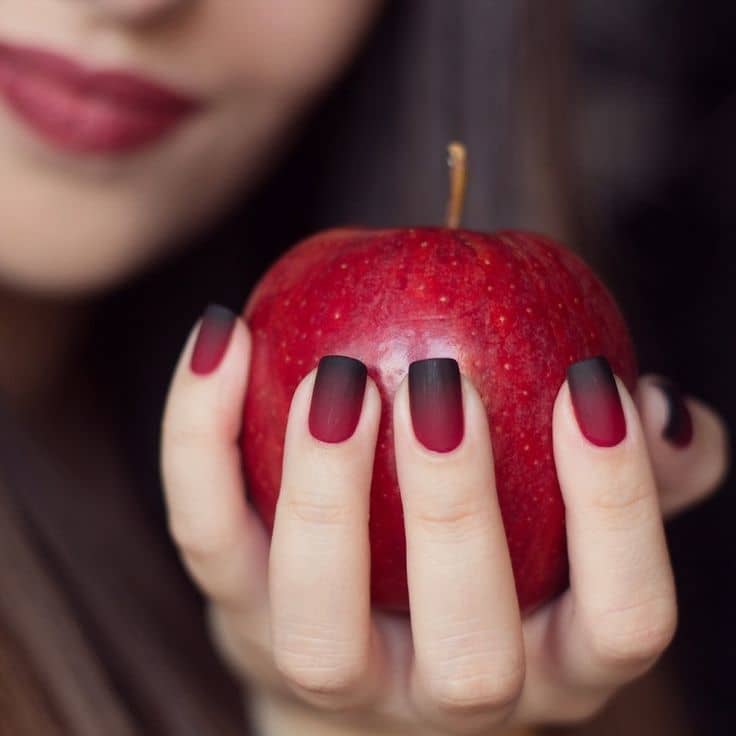 In matte designs, it's all about the simplicity and choice of colors. You choose shades of colors that will blend in together to form gradients as wonderful and chic as the apple gradient.
A mixture of dark red and black that will almost make you bite your nails off because of its realistic -apple like- dullness.
#53. Grey Winter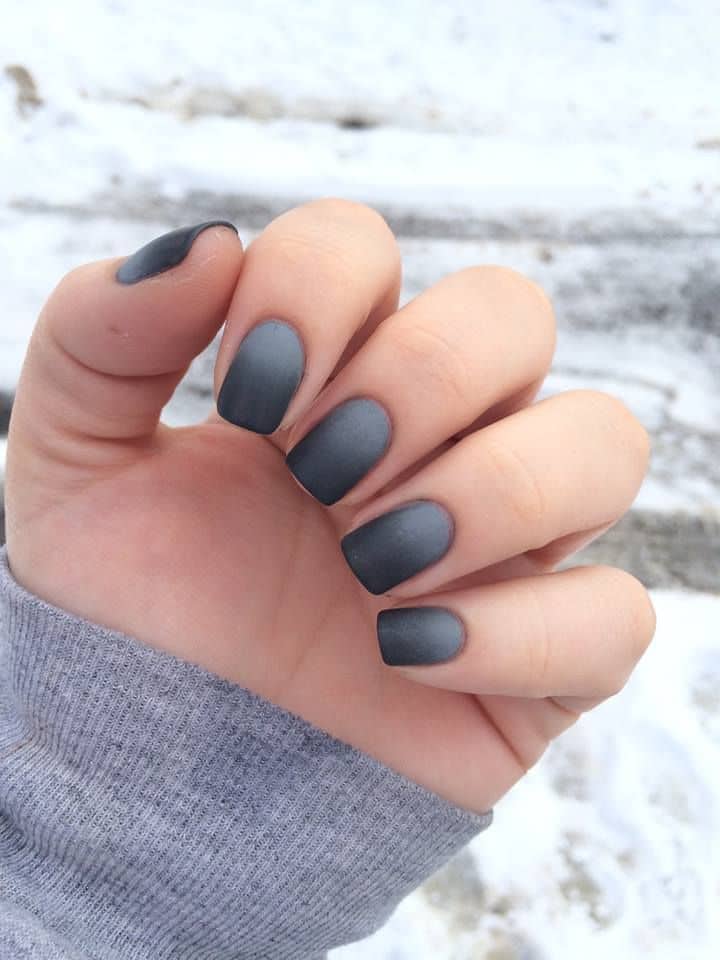 When it's winter time, shiny nails will not look as fabulous as in summer. Matte nail polish will save your day. Simple grey ombre and a long grey sweater will give you the thrilling – feminine look you've always dreamed of.
#54. Garnet and Cream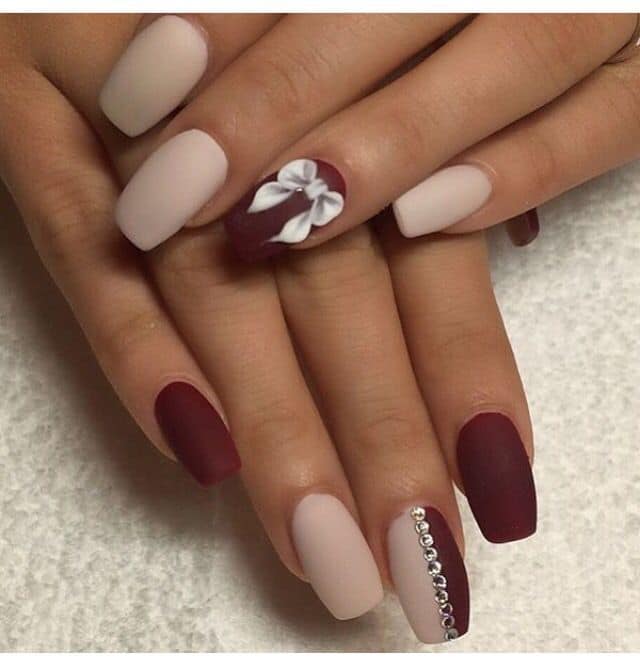 Attending a wedding and you don't want to look reckless, but also not too interested? Garnet and cream is your savior. Just add a pretty bow tie on your accent nail, or dazzle your middle nail, and voila!
#55. Sea Pearls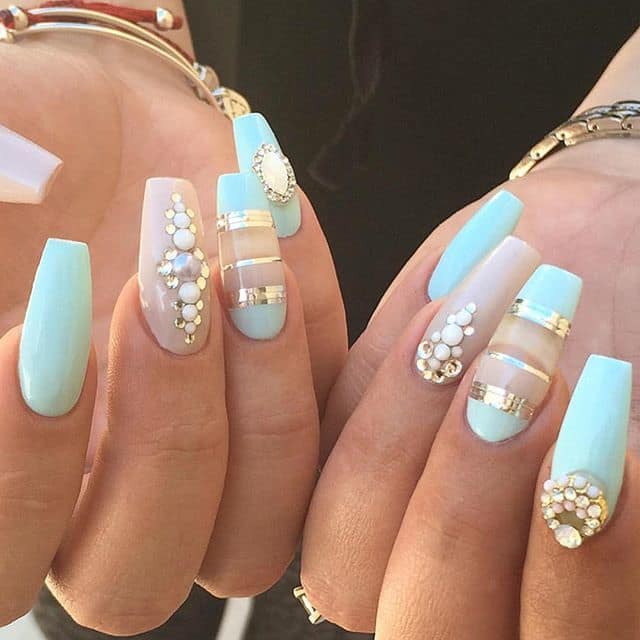 So, you have a passion for pearls and crystals, but adding too much to an already glossy nail polish makes your nails look messy? Not a problem anymore!
A simple transparent base coat and sky blue polish on some of your nails is all you need to do before you ferociously sparkle your nails with your favorite pearls and crystals. Mess is a word you'll never use anymore!
#56. Imperial Purple
Simplicity is the key to happiness, so keep it simple. It's good to express yourself from time to time, but a smart girl knows when it's time to have a break. A good base coat of your favorite color is all you need. Check these purple nail designs too.
#57. Burgundy Matte Nails with snowflakes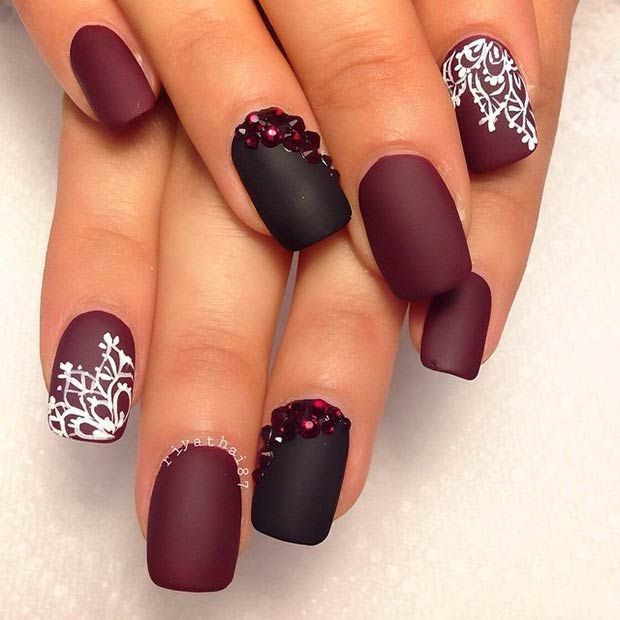 Feeling a little bit creative? It's time to unleash your inner artist and bring your thoughts to life.
Get your artistic nail brush to work and draw your own stylish snowflakes on your index finger over a burgundy base coat. That will show your artistic side alright!
#58. Almond Grey and Black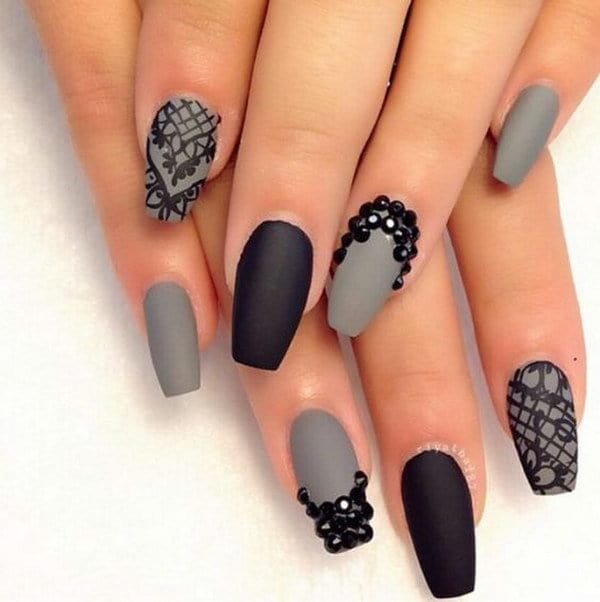 If you're wondering what to do with your nails for the upcoming party, this almond grey and black design is a problem solver. with a matching black dress, you'll make your friends swoon.
The Black Nail Designs We Love
#59. Matte Blue Nails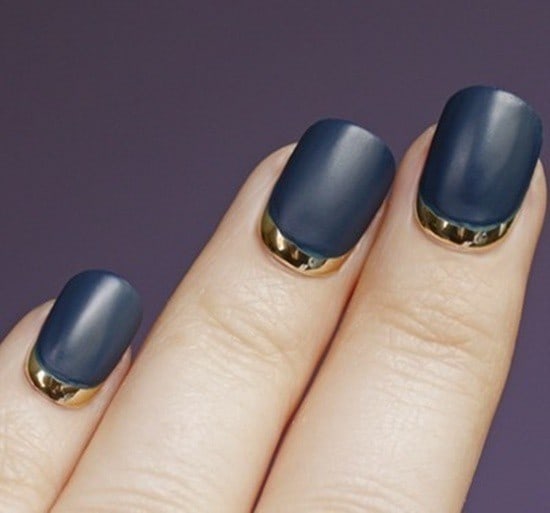 We all have that moment of nostalgia for the open sea occasionally, but who's got enough time?
Fortunately, this matte blue nail design will make your longing disappear. And for a classical look, add a golden strip to your cobalt blue polish.
#60. Chevron Forest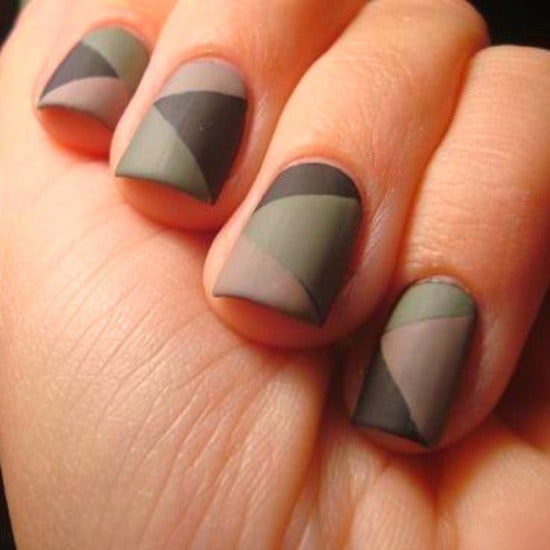 A pattern of crocodile, and brown tree bark chevron is a simple reminder of the vast forests for greenery lovers. Now you can shout :" Save the forests" and mean it.
#61. Black and Glitter
Glitter marks the creative girl from a mile, but glitter over a black coat is the mark of a dangerously awesome girl.
#62. Grape Mix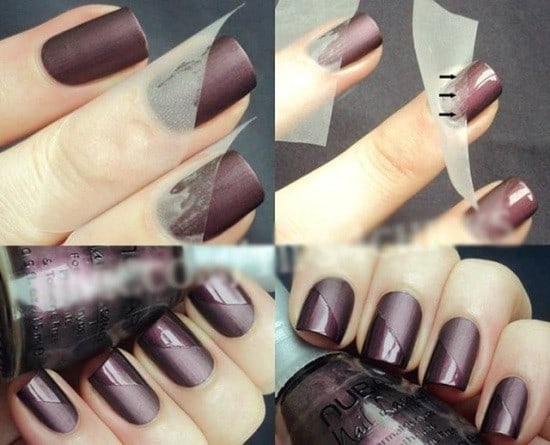 Lost between matte or gloss? No worries! Who said you can't have them both? Over your already dry matte coat, place a strip diagonally and apply the glossy matching color, and your conscience will feel better.
#63. Welcome to the Navy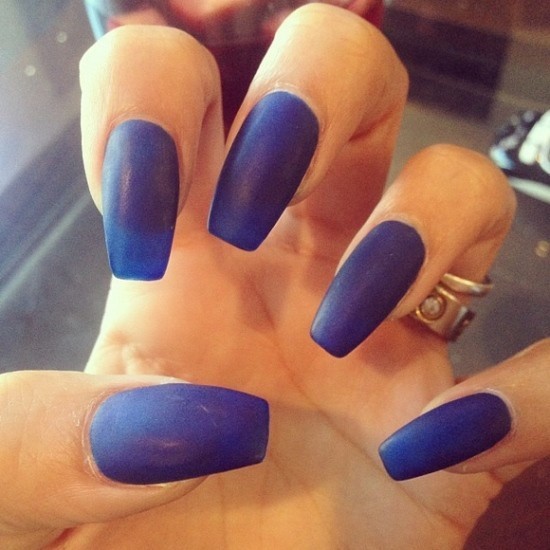 I believe that sophisticated girls know how to keep their styles simple, yet elegant, by choosing the proper colors. Navy blue nails are the perfect proof of what I'm talking about.
#64. Indigo Alligator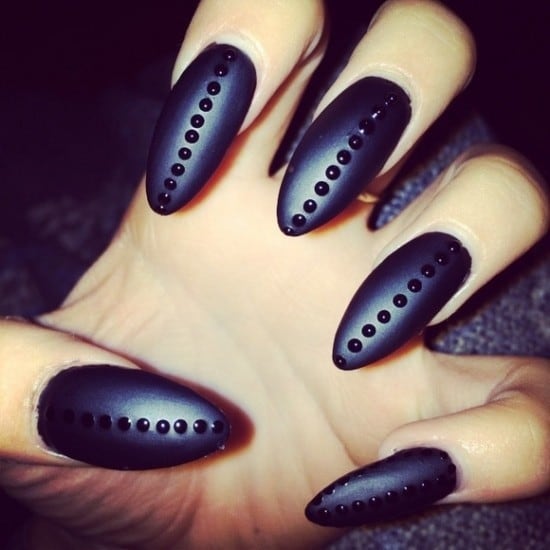 Dots, dots, and more dots.. But what about bulging dots? Now that's new. Sticking some crystal dots over your indigo polish will make those crystals blend in, and give an illusion of dots protruding from your fingernails.
#65. Blood Red
If you're a vampire fan, oval blood red nails, with a mixture of matte and gloss, will give the impression of: Alert, there's a hot chick passing by. Don't mess with her.
Adorable Black and White Nail Design Ideas
#66. Keyboard Code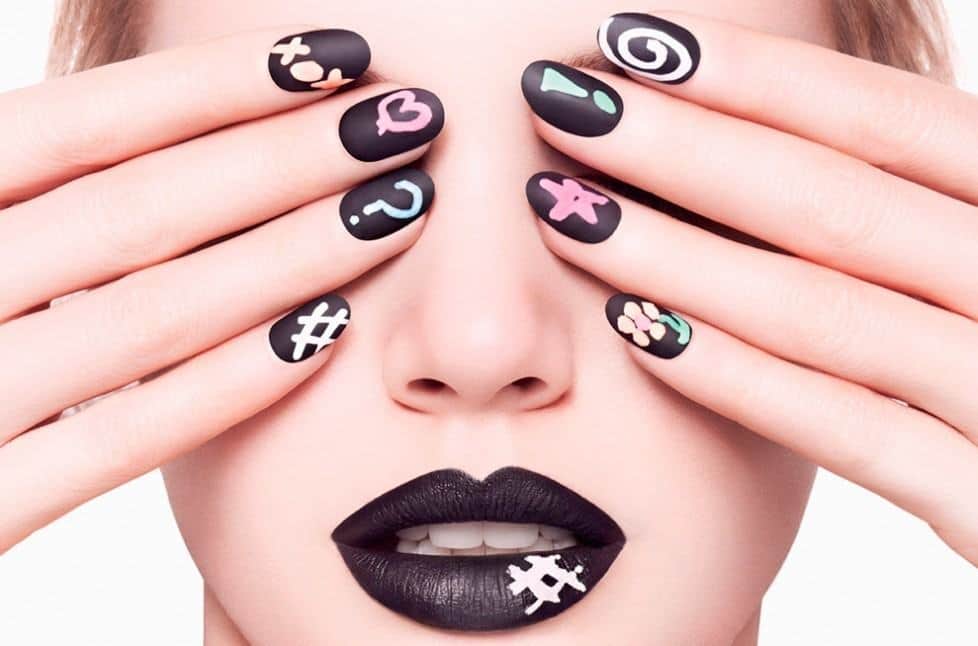 You're one of those little texters? Tell that to the world with your matte creative-keyboard nail design. A bunch of question marks and xox's shall do the honor.
#67. Summer Power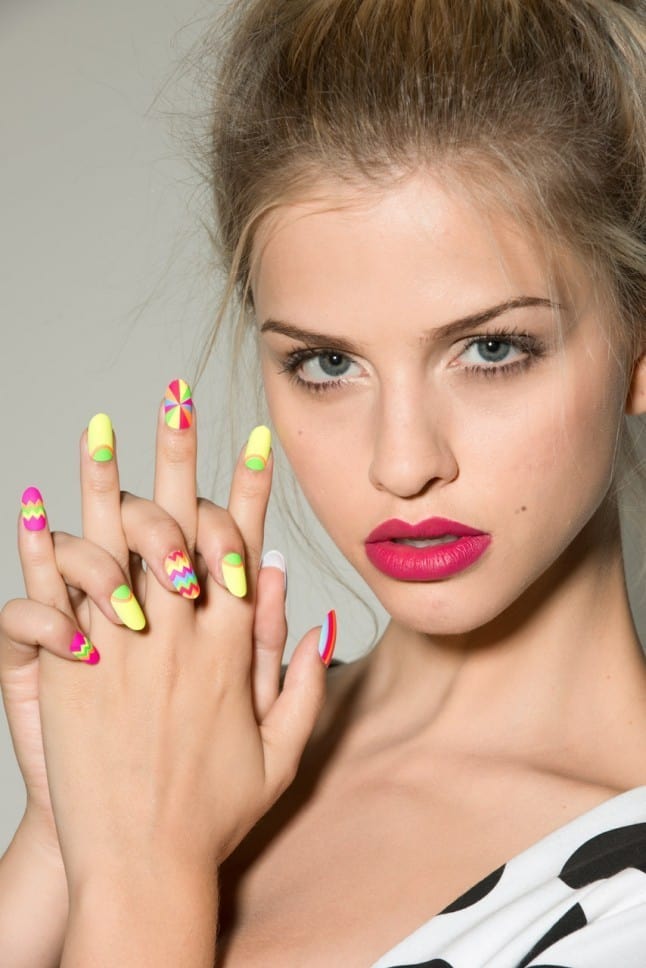 It's summer time already? Don't worry at all, technicolor chevron designs are ready for you to use. A dash of lemon-yellow, and fuscia are enough to make others know you're confident and practical at the same time.
#68. Pitch Black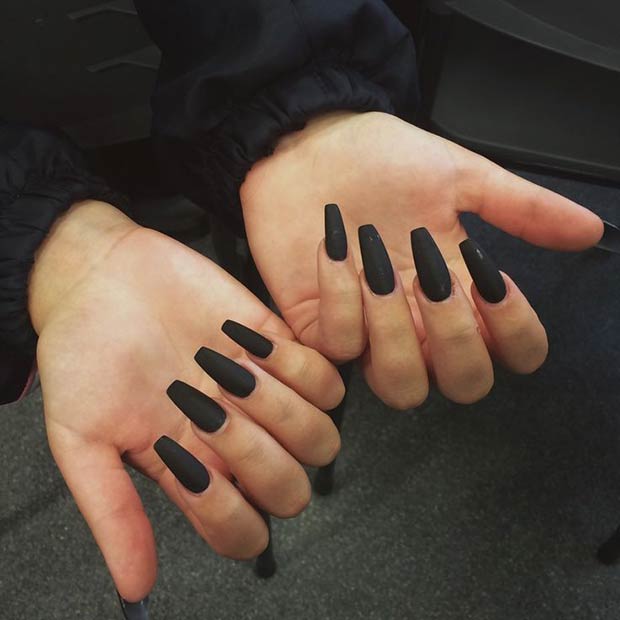 Black has often been marked by the color of grace and elegance or sorrow in other times. So whether you're going to a party, or attending a funeral, black is your sincere companion.
#69. Zigzag Black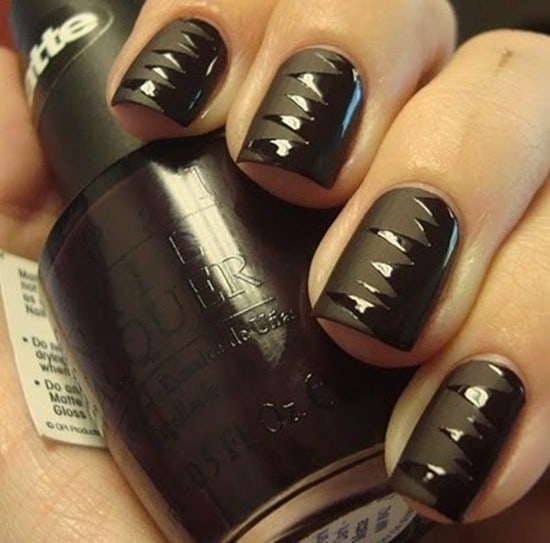 Using your own creative mind, and favorite nail polish, a mixture of matte and glossy black zigzags can provide your nails with the life they need. Go ahead and get creative.
#70. Matte Black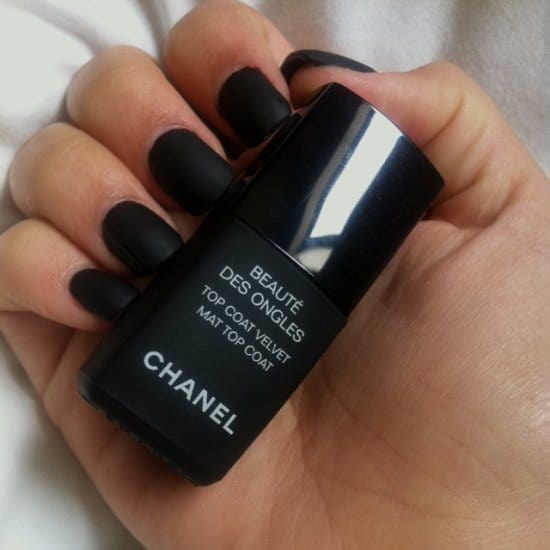 In a hurry but don't want to lose your daily glamor? simple! Just a black, or what-you-desire color is all you need to keep your style shining, and plain.
#71. Floral Designs
Flowers have been a mark of peace and beauty ever since human beings discovered them, and for a girl, nothing brings a smile to the face more than a floral pattern on matte nail polish.
#72. Witch Claws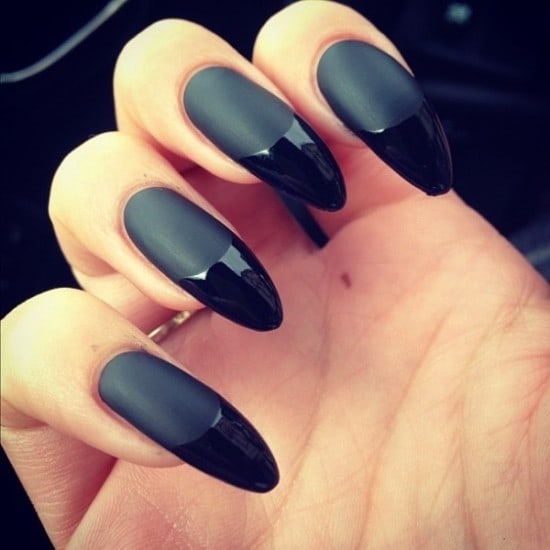 Sharpen those almond nails of yours, and get into your Halloween costume. But hold on! Don't forget your witch black nails! We don't want your costume to be ruined.
#73. Little Garden
Dreaming of your own future garden? With plenty of flowers of you-name-it type? Make your dream come true temporarily using your own nails. Flowers are easy to draw, Let's see how far can you go!
#74. Chic Matte Pink Nails
It's all about pink for us girls, right? Simple pink, baby pink, fuscia, etc.. Add to it a flower pattern, with a few accessories and golden stickers, and you've got yourself a new, exciting, girl manicure! Check out these pink nail designs too!
#75. Basic Geometry
Are you a math freak? In love with geometry? Getting harassed by other girls because of your tom-boy styles? It's okay.
You can shut them up and stay the freak you are. A simple geometry-related manicure, with triangles and shapes, will do the math.
#76. Black Leopard Pattern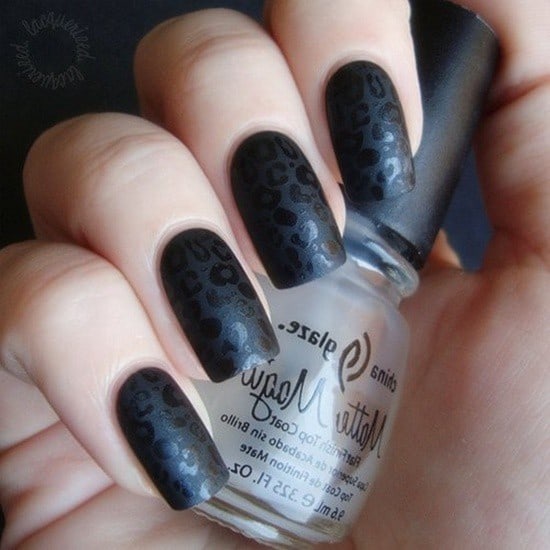 We all have that wild side in us, so why not bring it out to the world? A nicely done, leopard, or even tiger pattern on your already black polished nails, will take you from your room, and into the wild, in a blink of an eye.
#77. Matte Nails with Glitter
For all the new brides-to-be who are sick of the old french style, have you ever thought about adding gold to your nails?
White french nails, with golden glitter on the tips and the accent, are a sign of how special you are. No more old lame nail styles.
#78. Starbucks Design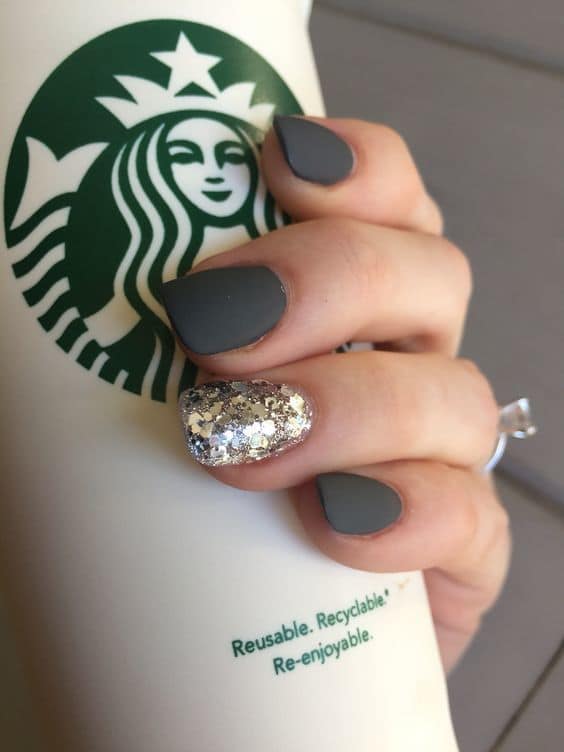 Dear Starbucks lovers, now you can show your love of your favorite place, and favorite coffee, with your own nails. A fresh matte grey nail design, with silvery glitter on your accent nail, will mark you as Starbucks lover anywhere.
#79. Fuscia Princess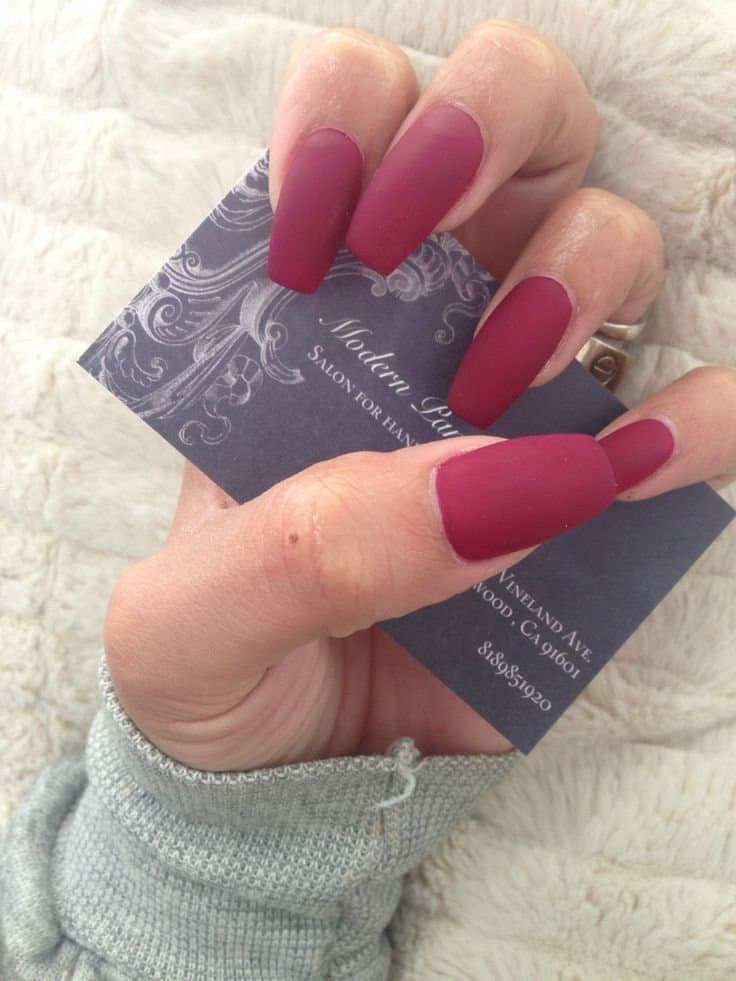 It's time to rule your own kingdom princess! Go ahead, wear your crown, put on your best dress, and prepare your own army of fuscia nails. Let the girl power rule!
#80. Elegant Mess
If you're one of those who believe that creativity can be born from a mess, then you have to try.. forget it. Just do whatever you like, and the result will be satisfying. It's all about the mess.
#81. From Pink to Blue
If you're lost and don't know what to do, try the shades from pink to blue! Don't forget to add a little flower too.
#82. Rainbow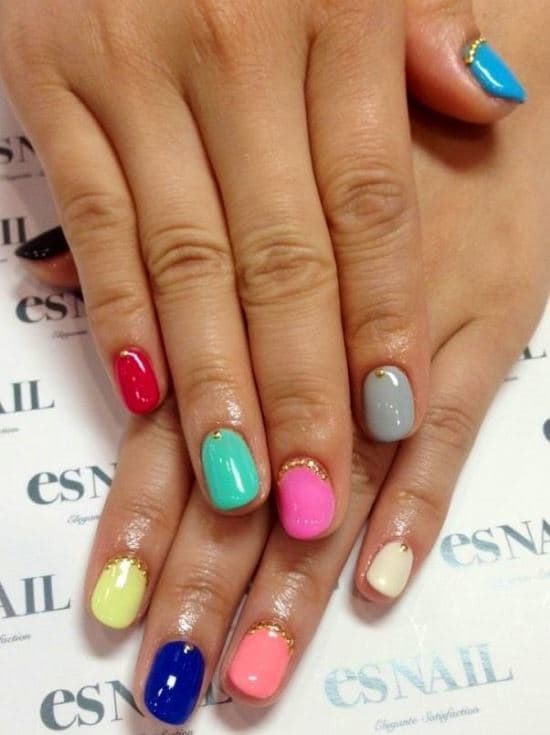 For those with no preferable color, follow the lead and dip each nail in every color you have. Now you'll have all colors between your fingertips.
#83. Snow White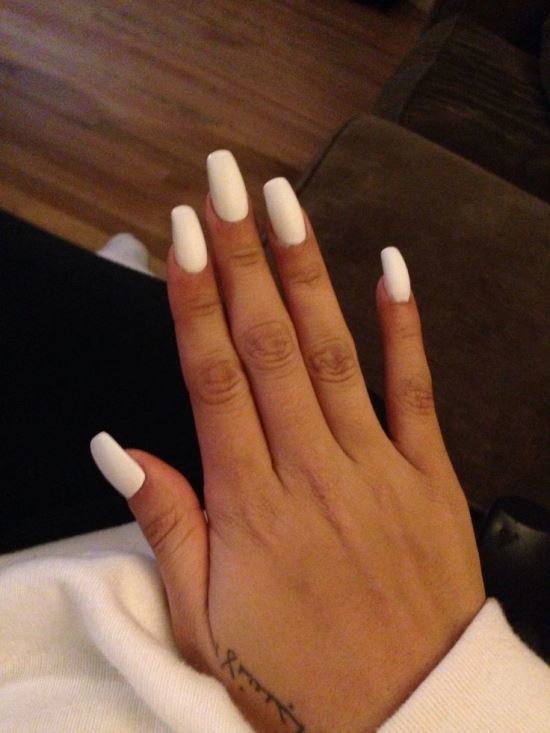 Wishing to be in the place of snow white? Make your dreams come true! Paint with white, and live every chapter of her fairy tale in every snowy nail.
#84. The Angle of Life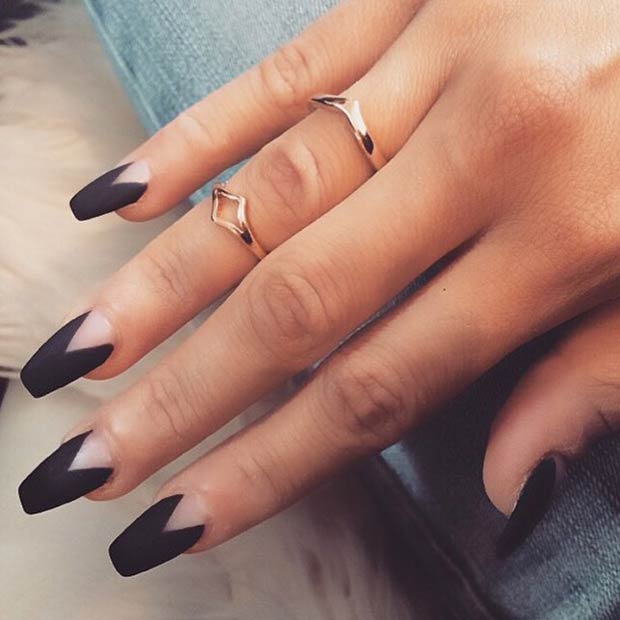 You have the spirit of an artist, unsheathe your sword of colors, and make your angle of life. Fight for your own beliefs, and observe life from a new perspective.
#85. Blue Gems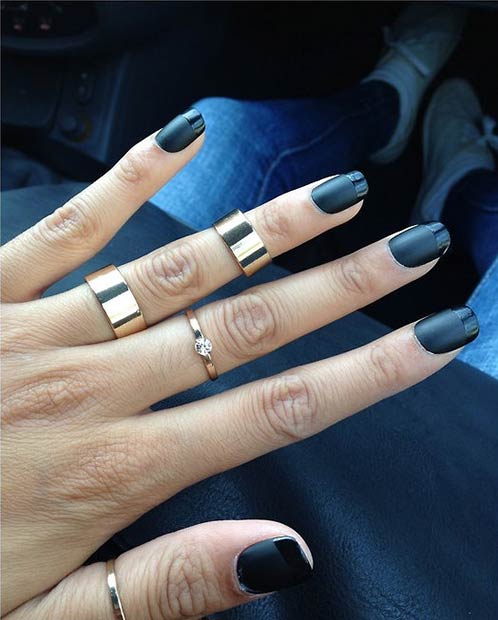 For every active girl, mine your own nails with the suitable gem color of your choice. With a gorgeous matte nail design, you can build your own treasures of colors.
#86. Black and Gold Matte Nail Design
Beautify your own matte nail polish with golden rhinestones, and give that dark night the shining of thousand golden stars.
#87. Stiletto Black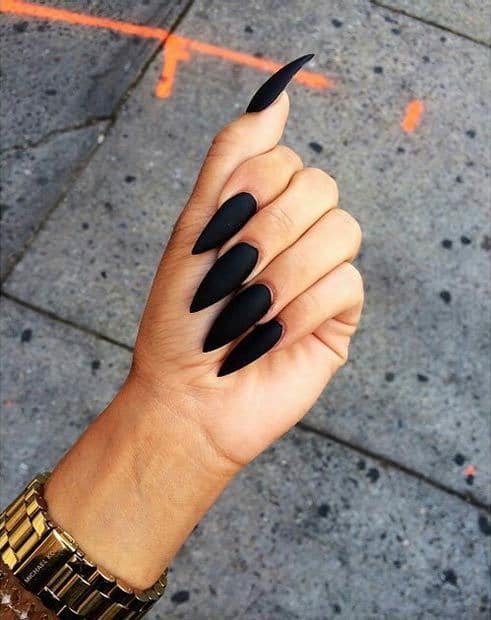 Beware those claws. They can scratch, and their wounds are deep. Don't get in the way of the cat woman!
#88. Red Matte Nails
Blood red nails, with gold crystals, can brighten up the aura of your life. Try them.
#89. Egyptian Style
Let's go back to ancient times, when Egyptians based their language upon symbols and codes. Let's be mysterious again.
#90. Cloud Grey
If you want to pick a side – neither black nor white, then compromise. Stay foggy and pick grey.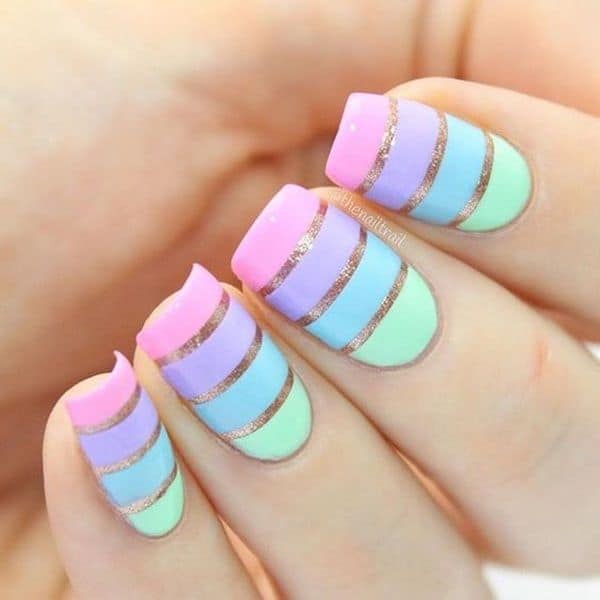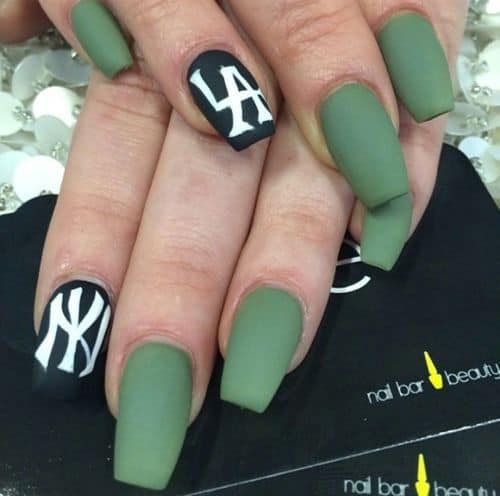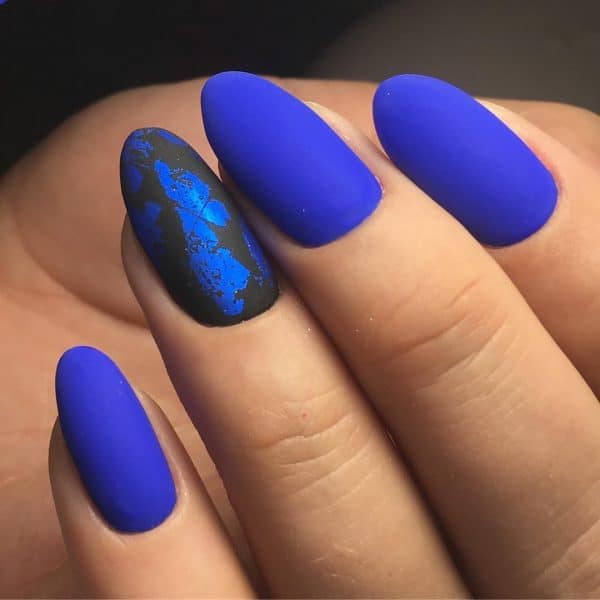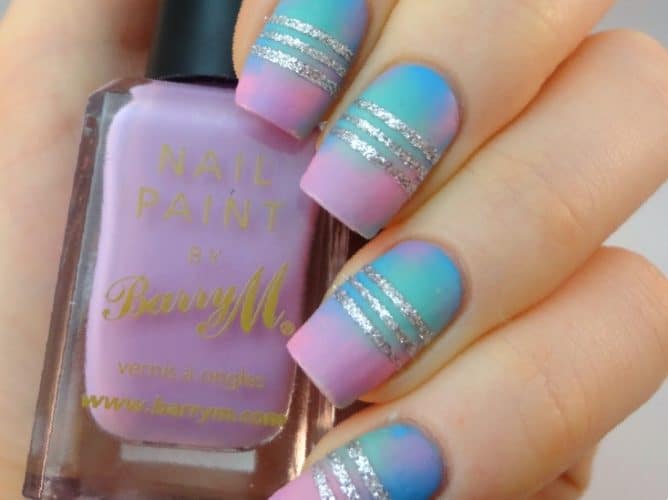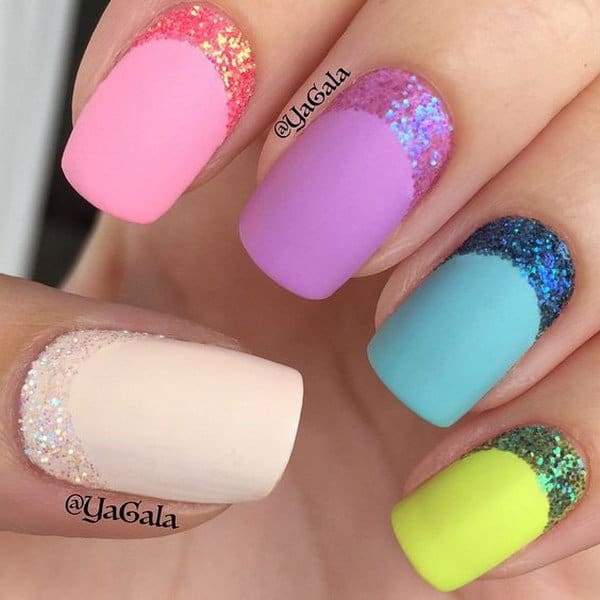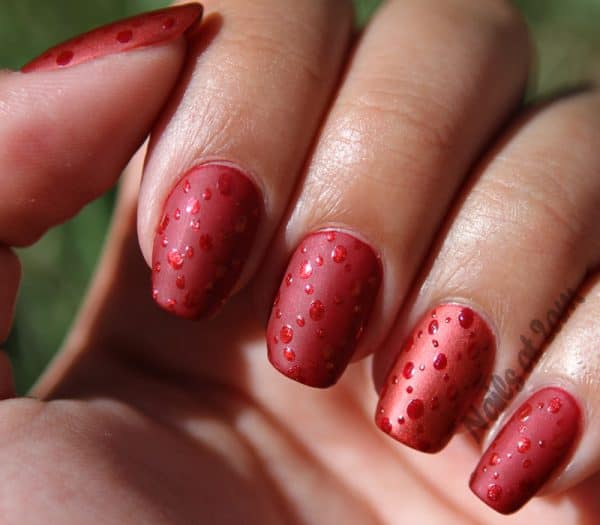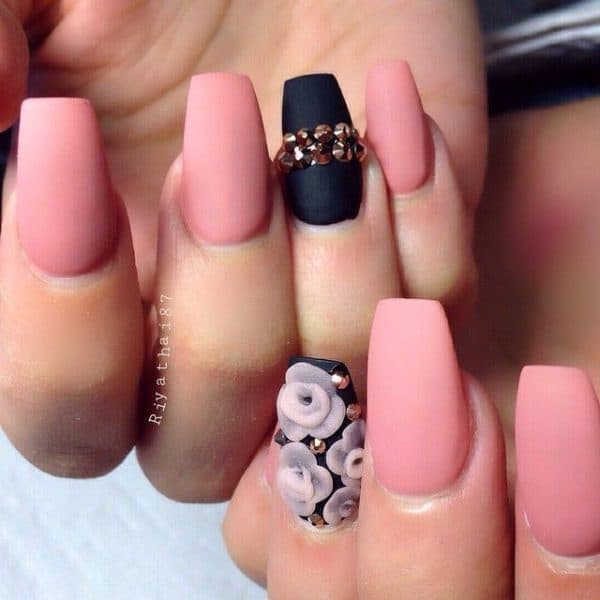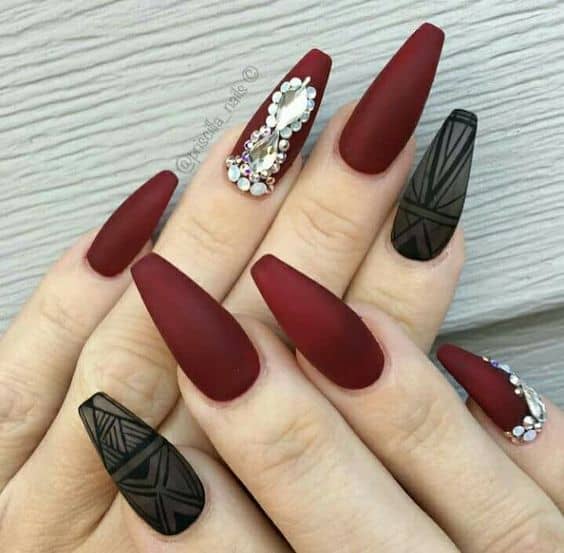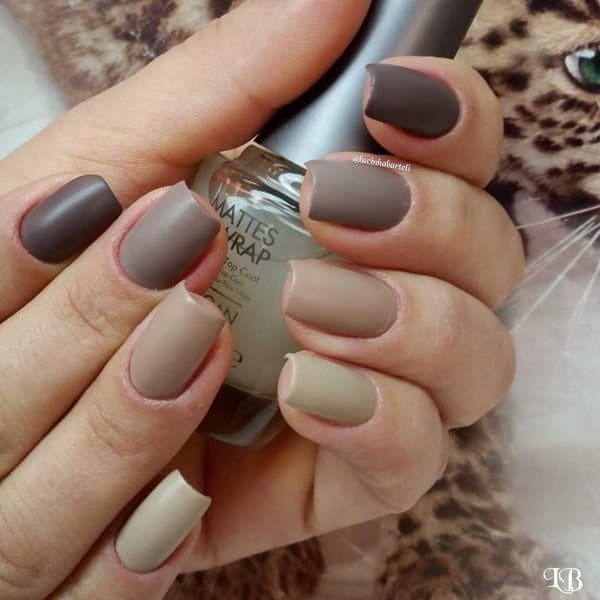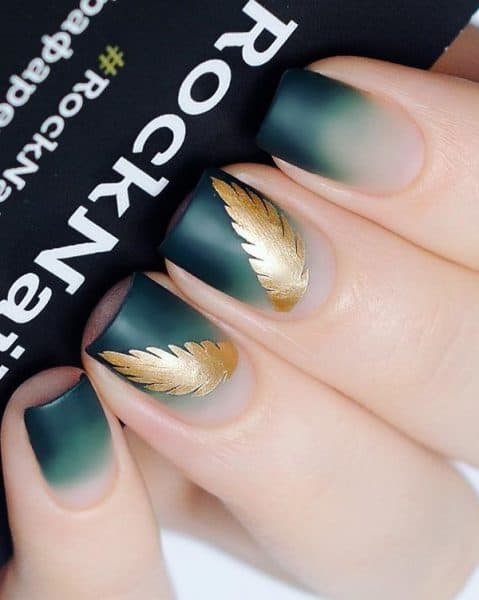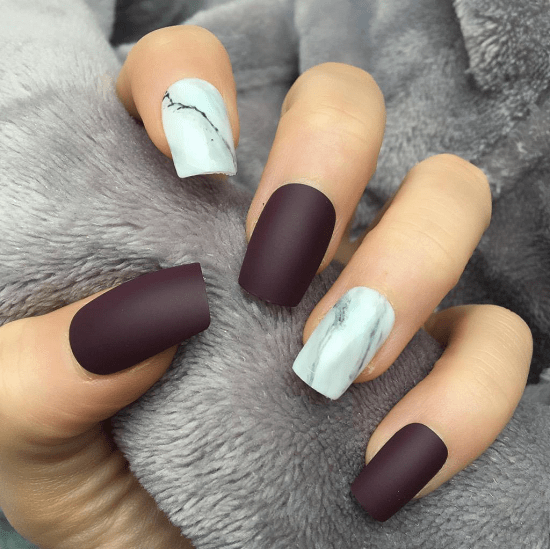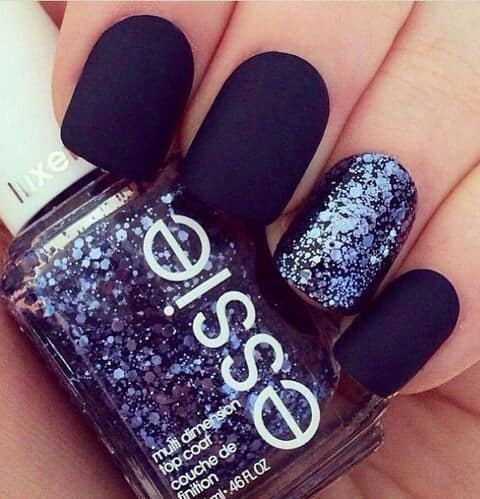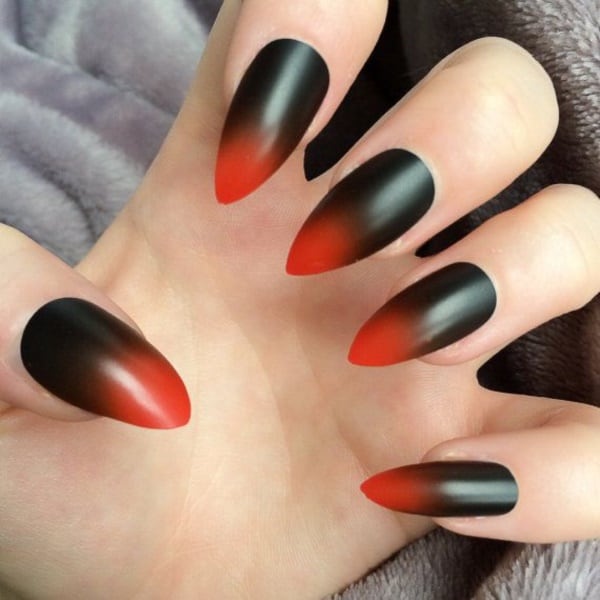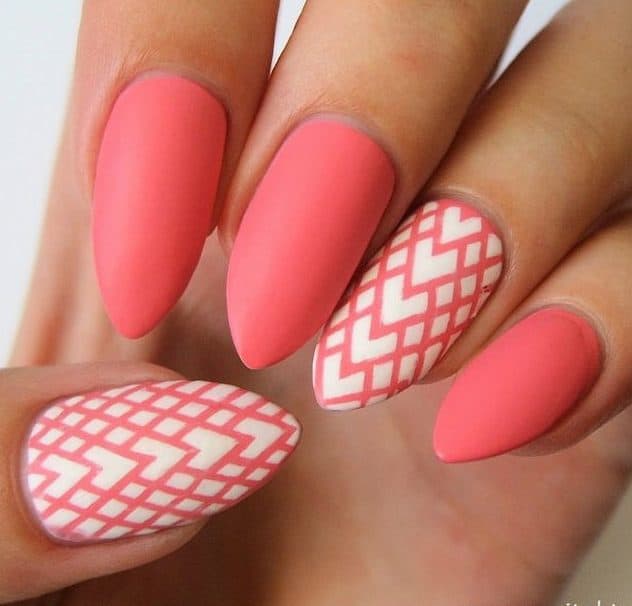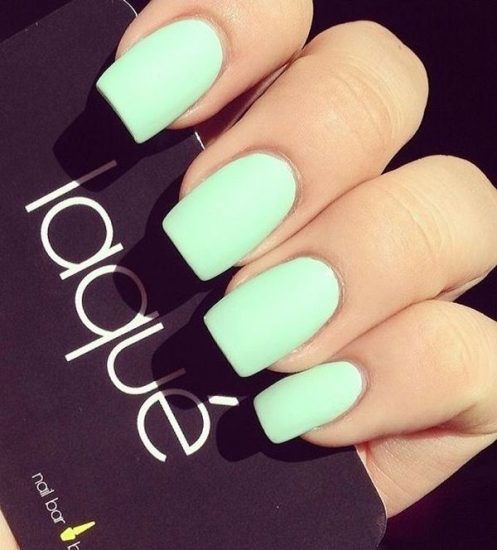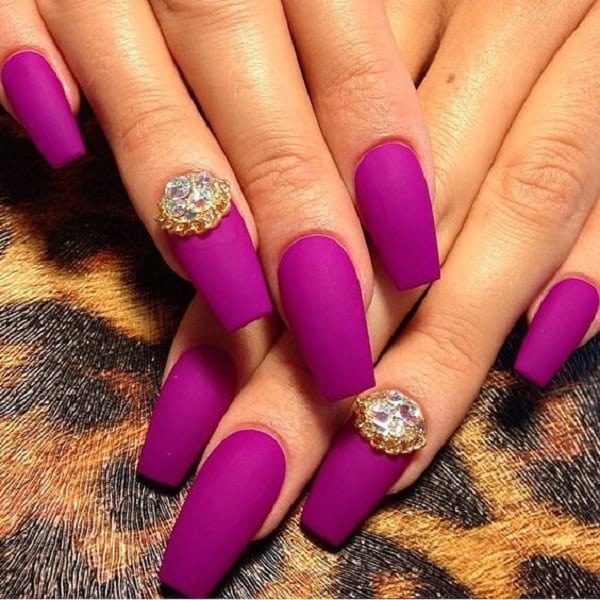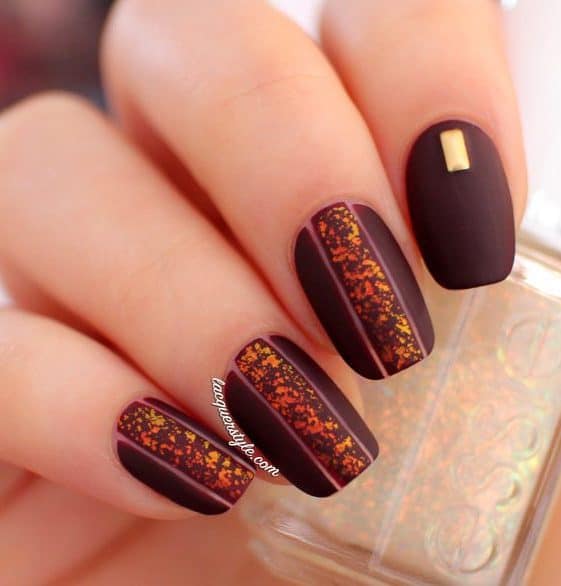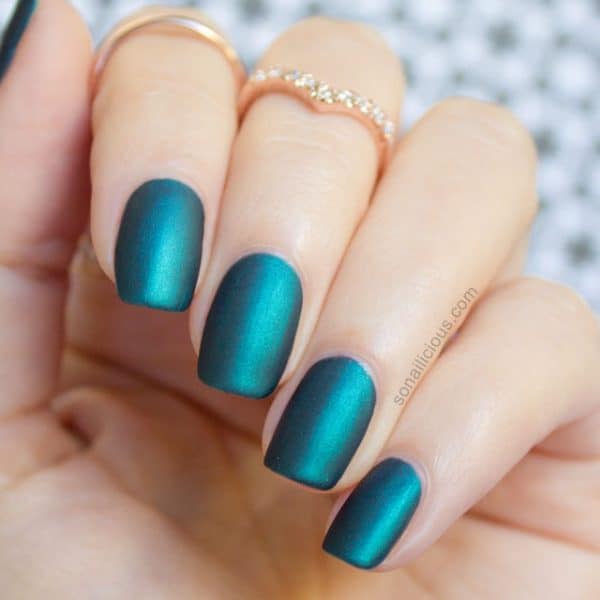 If you're tired of glossy nail polish, and want to try something new, those 120 beautiful matte nail designs shall help. Look outside the box of traditional nails, and pour out your inner thoughts on the designs of your choice. Be unique.