If you find yourself tending toward dark colors when painting your nails, consider black and maroon nails. Both are classy colors and wear well with a variety of other colors.
For best results, wear the two colors on nails with length and make sure to finish any style with a top coat – unless you choose matte polish – for shine and to protect your beautiful creation. Whether you visit a nail tech for your black and maroon nails or you do them yourself, updating your nails with these colors is a one way trip to elegance.
While we have separated our favorite black and maroon nail designs into two sections, feel free to mix the two colors on one design. Whether it's black nails with maroon stripes or dots, or maroon nails with black tips, the result will be a classy one.
Black and Maroon Nail Ideas
Some beautiful ways to wear black and maroon nails are below. We're sure you'll find a few you love, if not all! Be sure to save this list for later!
Black Nails
#1. Black Matte with Moons
If you're interested in astrology or the ways of the moon, try a black matte nail with the phases of the moon painted in white. A few tiny dots around each moon are perfect for stars.
#2. Black Tips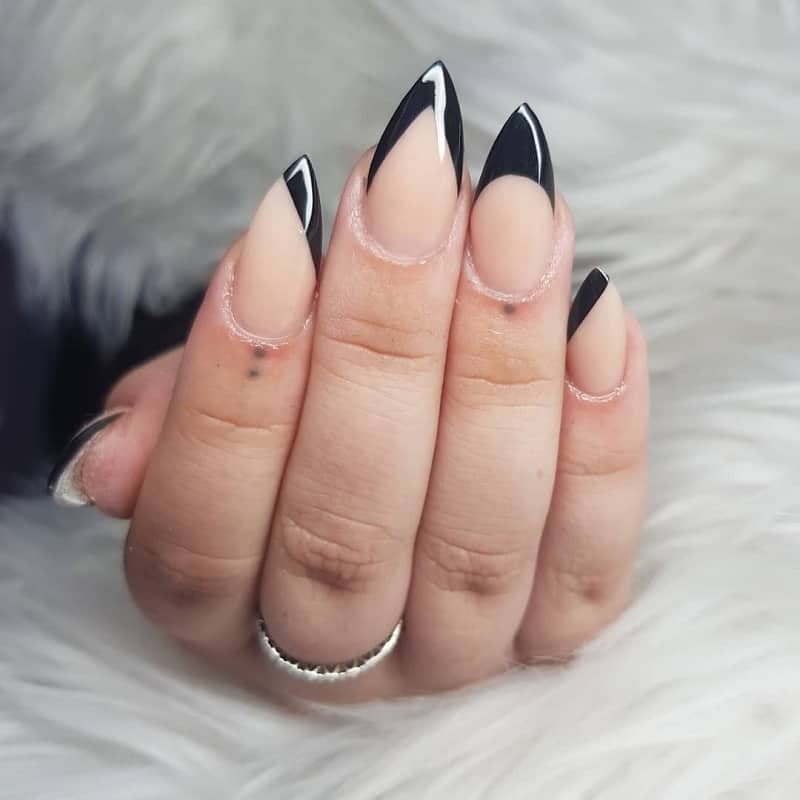 While black tip nails are most noticeable on long nails, you can try this design on short nails too. Just draw a thick V in black at the bottom of your nails. To switch it up, just line half the nail's tip in black.
#3. Black Halloween Nails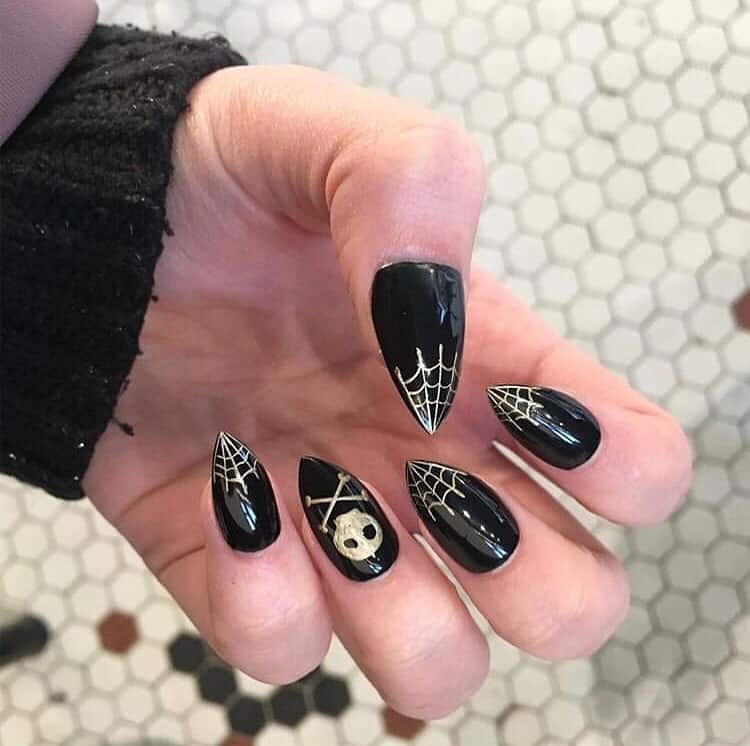 We love a shiny and spooky Halloween nail! First paint short stiletto nails in black, then use gold to draw spiderwebs at the tips of nails and a skull and crossbones on the ring finger. Finish with a top coat for shine!
#4. Full Black Nails Edged with Another Striking Color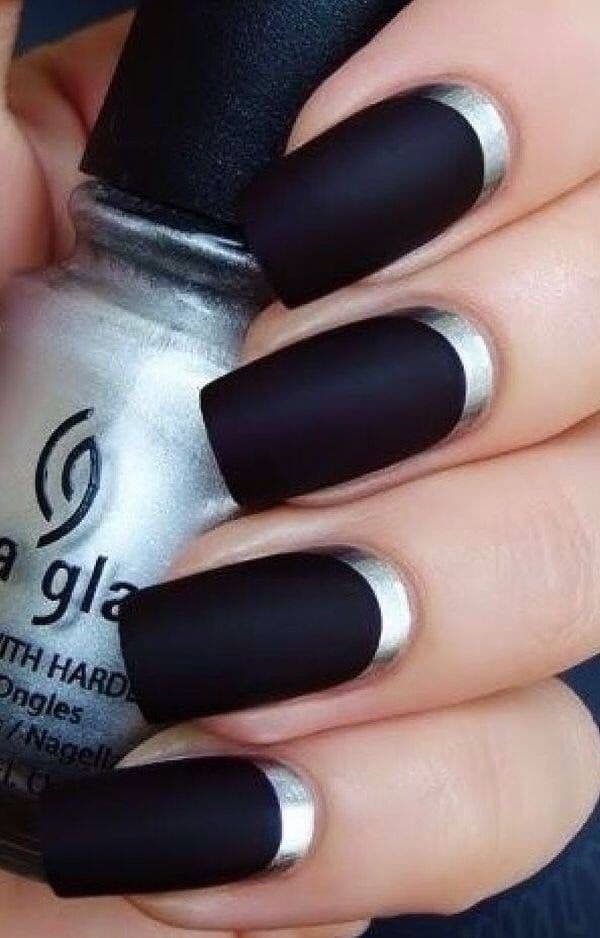 This is a simple technique to make your nails attractive with the gorgeous grace of black. It is very easy to design. Just a shade of another color either on the tip of the nail or at the bottom of the nail will do the trick for you. You can choose any shining color for the edge keeping the focus on Black Nails.
#5. Black Nails with Shaped Designs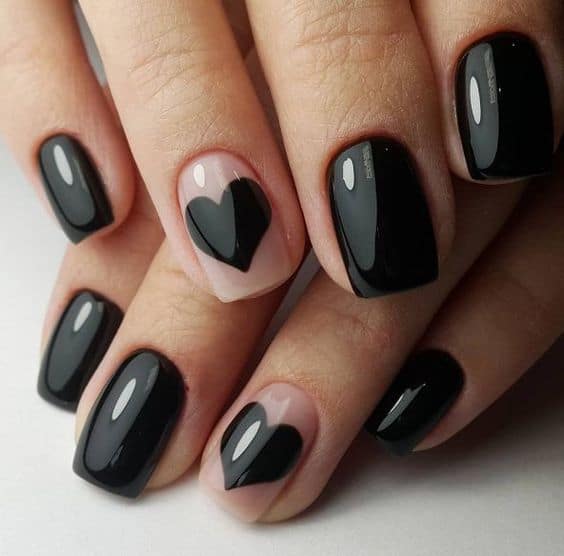 Recently, various shaped nail designs depending on the users' choice is a trendy fashion . A heart shape or any desired shape is put along with the black canvas. Though It needs expert hands to draw the shapes accordingly, practice makes a woman perfect.
#6. Black Nails with Artistic Designs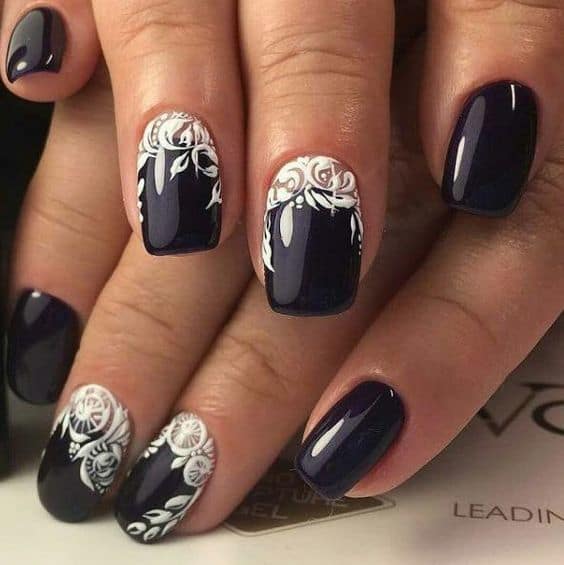 This type of Black Nails are the most favorite among the girls, but it demands a budget to have these artistic nails. These are done by professional nail designers, so it is costly to have one. But the money is worthy of being spent for such glamorous Black Nails with Artistic Designs.
There are vast ideas about Black Nails available on the internet, I have mentioned just a few from my idea. You can search on the net for further reading.
Be Glamorous With Black and White Nails
Maroon itself is a very attractive and eye-soothing color, a new dimension will be found in maroon nails if blended with other colors or designs. Some ideas are as follows.
#7. Maroon Gel Nails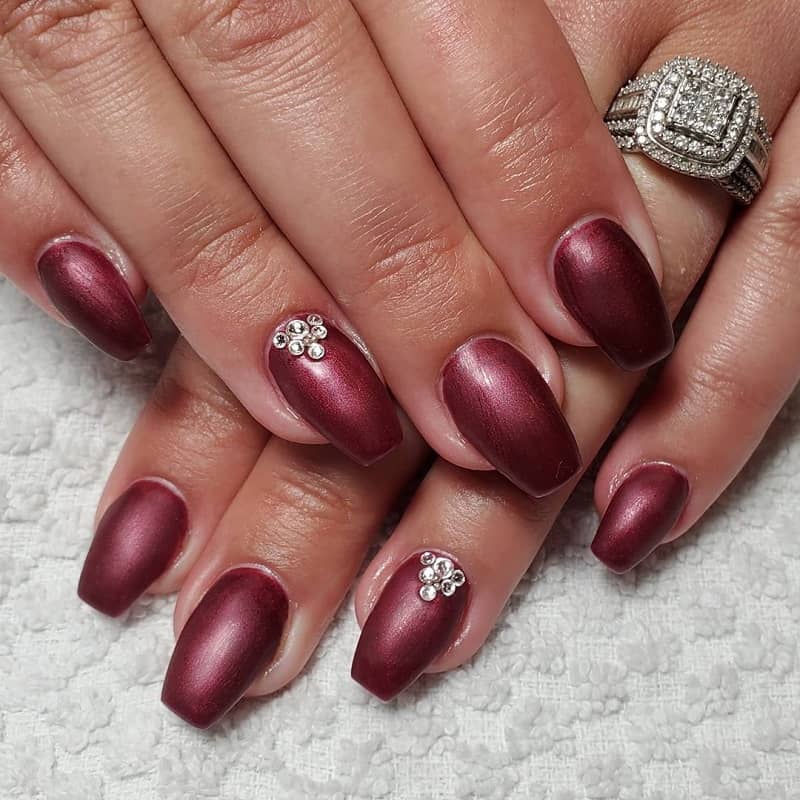 Short squoval nails are beautiful and classy painted all in maroon. For ring finger accent, add six crystals near the cuticle.
#8. Christmas Time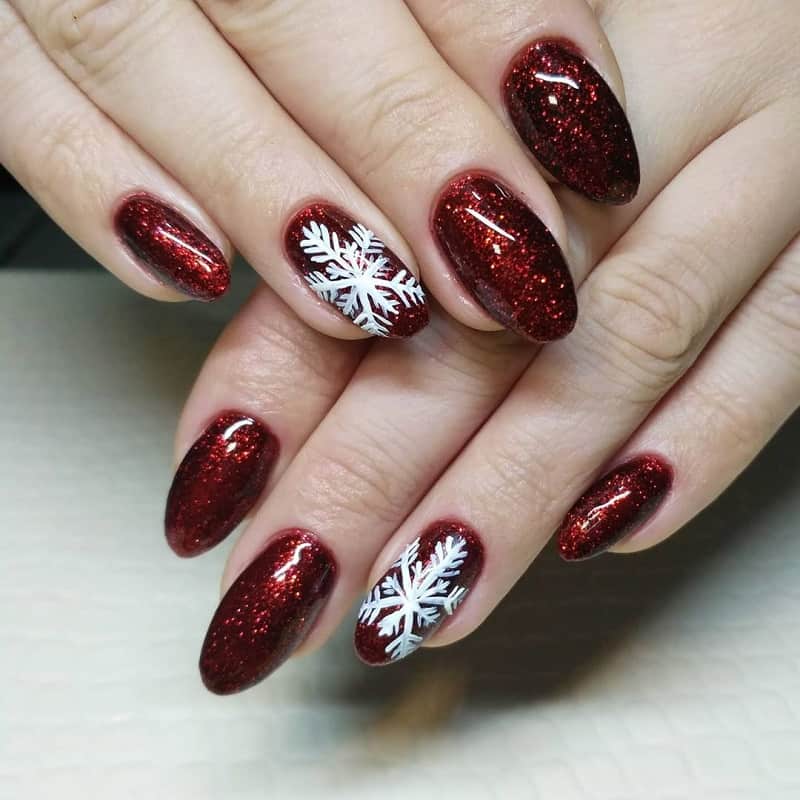 Instead of red nails for Christmas, take the darker road with maroon. Give it a bit of sparkle with glitter and consider even adding a white snowflake for accent.
#9. Maroon Acrylics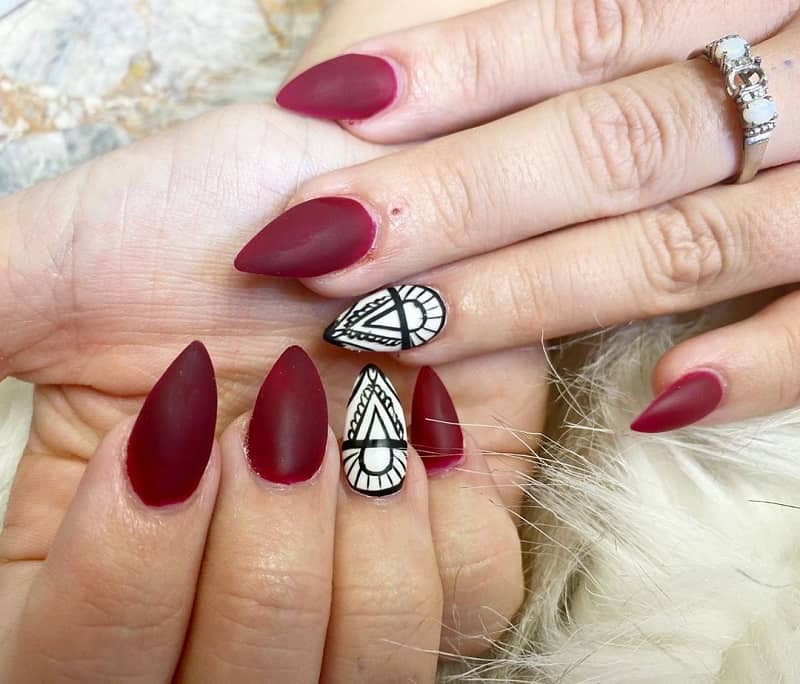 These short stiletto acrylic nails are maroon with a black and white accent finger, although you can choose any color you wish for that one.
#10. Maroon Nails with Glossy Colors
A new trend of Maroon Nails is breaking out now. Maroon Nails altered with glossy and glittering colors give a stylish look to the nails.
#11. Maroon Nails with Striped Designs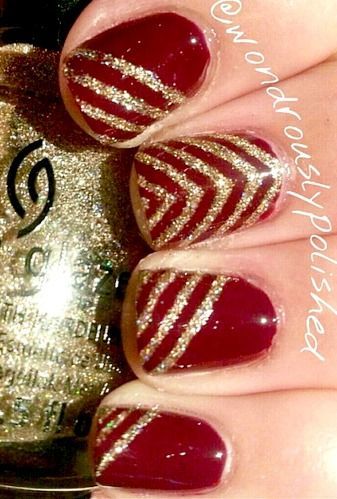 Some horizontal, vertical or curvy stripes are drawn with a different color other than Maroon to have this type of designs. The striping color should be shining ones to give a gorgeous look.
#12. Maroon Nails with Art and Stones
This type of Maroon Nails needs a well-estimated budget for the beautification of the fingers. This is like a piece of antique art on the canvas of your beautiful nails. Different colorful designs associated with stones will enhance the charm of your personality. You will stand out from others by the virtue of these beautiful Maroon Nails.
Which black and maroon nail design is your favorite? Use one of the above designs or create one of your own – then share a photo with us!