12 Creative Black & Maroon Nails
Black and Maroon nail designs have become popular lately among modern city girls.
Different colour represents a different personality. Though Black is often used to express the notion of evil or something unpleasant, it is considered to be a very formal, elegant and prestigious colour.
Likewise, Maroon represents bravery and sacrifice as per a psychological study. Most of the girls like both of these two colours as their outfits and that is when the use of black and maroon nails comes in order to match the nail designs with the outfits.
Black and Maroon Nail Ideas
The prime designs of the nail are basically of two types: Plain Nail Polish and Designed Nail Polish. Other innovative designs are comprised of the blend of the two methods mentioned earlier. Some ideas for Black Nails are given below.
#1.
matte black nails
#2.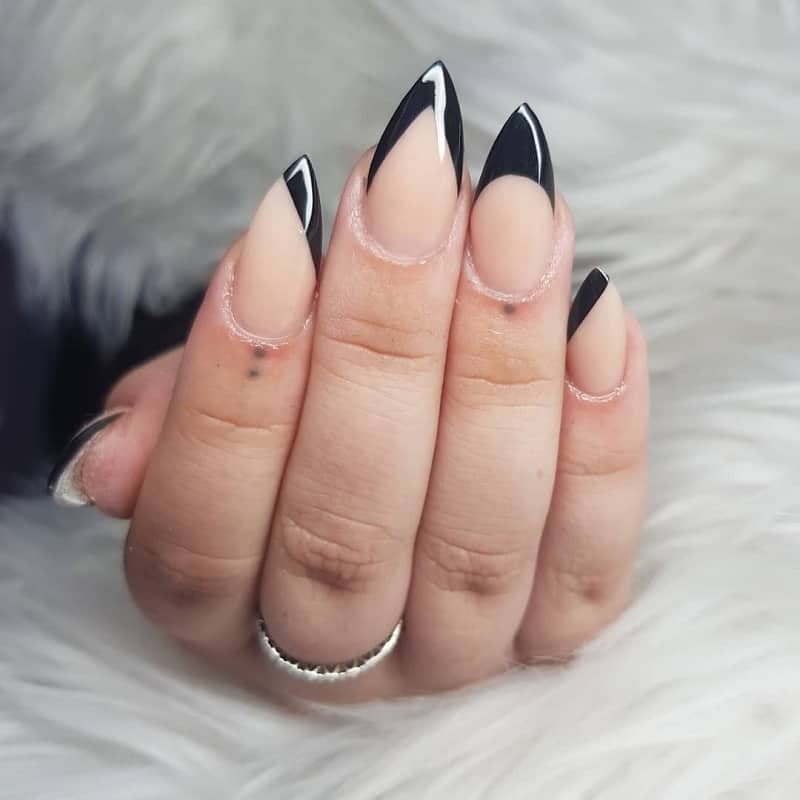 black tip nails
#3.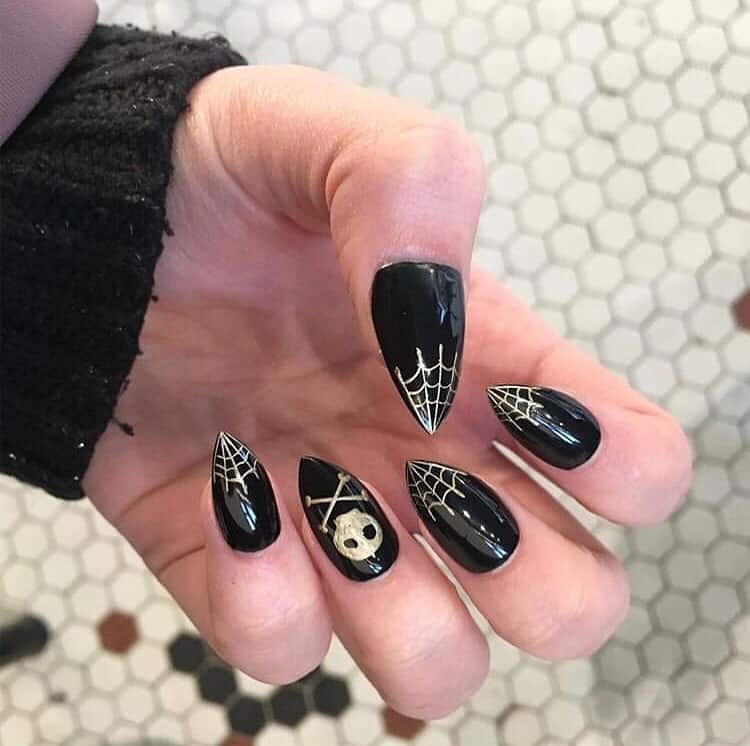 black halloween nails
#4. Full Black Nails Edged with Another Striking Colour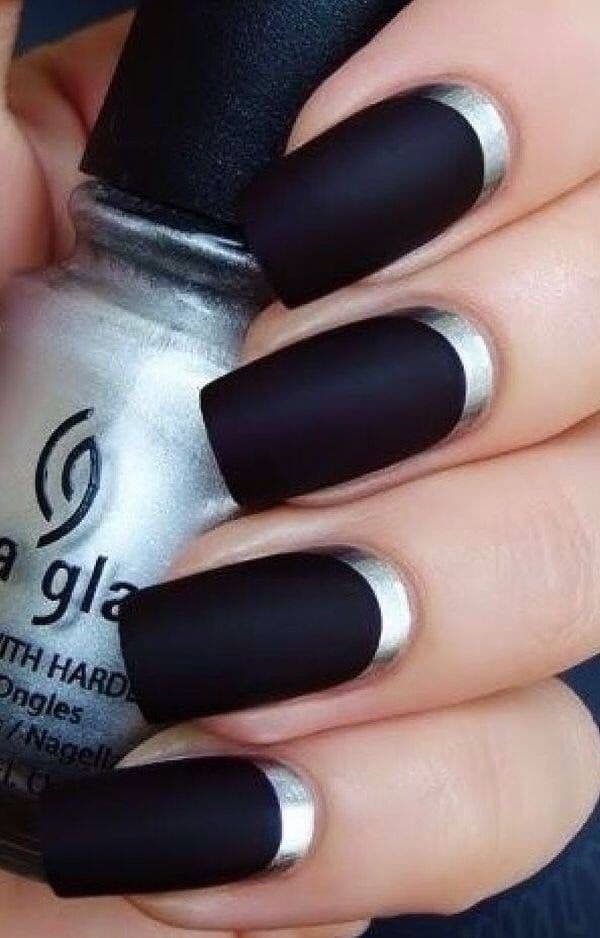 This is a simple technique to make your nails attractive with the gorgeous grace of black. It is very easy to design. Just a shade of another colour either on the tip of the nail or at the bottom of the nail will do the trick for you. You can choose any shining colour for the edge keeping the focus on Black Nails.
#5. Black Nails with Shaped Designs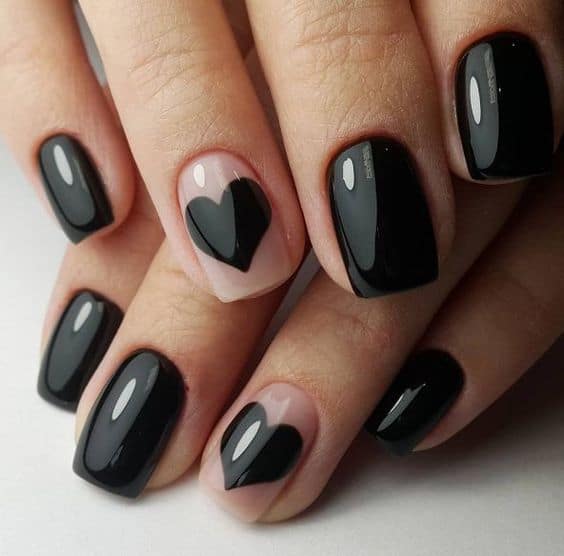 Recently, various shaped nail designs depending on the users' choice is a trendy fashion . A heart shape or any desired shape is put along with the black canvas. Though It needs expert hands to draw the shapes accordingly, practice makes a woman perfect.
#6. Black Nails with Artistic Designs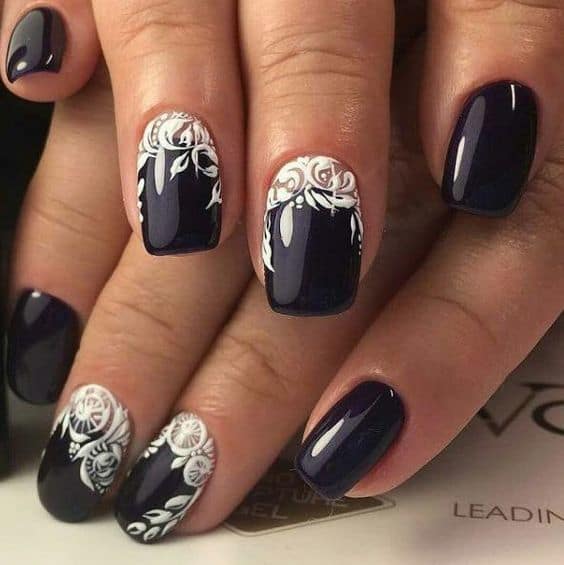 This type of Black Nails are the most favourite among the girls, but it demands a budget to have these artistic nails. These are done by professional nail designers, so it is costly to have one. But the money is worthy of being spent for such glamorous Black Nails with Artistic Designs.
There are vast ideas about Black Nails available on the internet, I have mentioned just a few from my idea. You can search on the net for further reading.
Be Glamorous With Black and White Nails
Maroon itself is a very attractive and eye-soothing colour, a new dimension will be found in Maroon nails if blended with other colours or designs. Some ideas are as follows.
#7.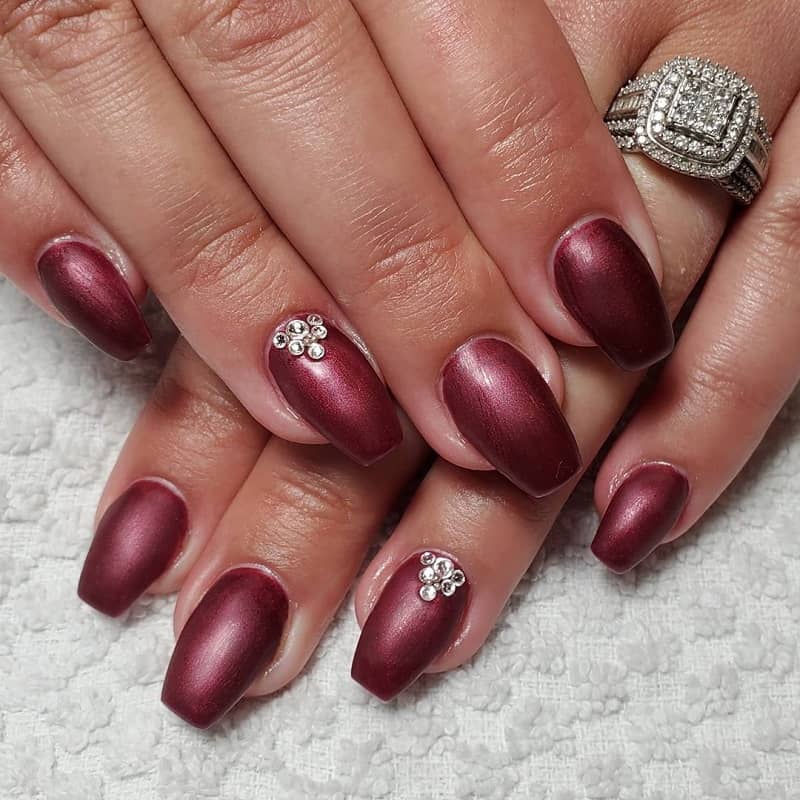 maroon gel nails
#8.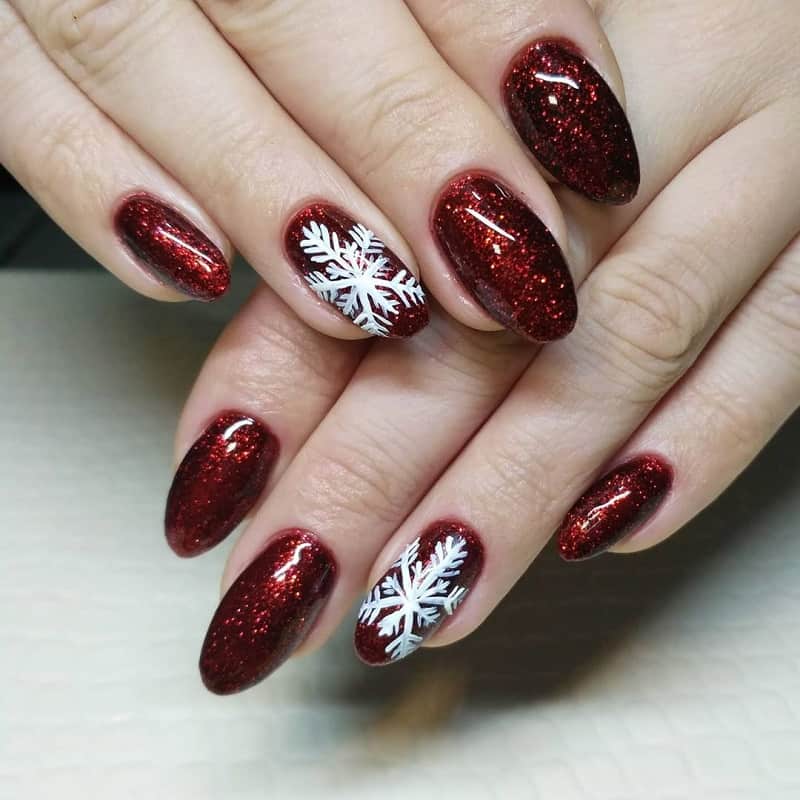 maroon christmas nails
#9.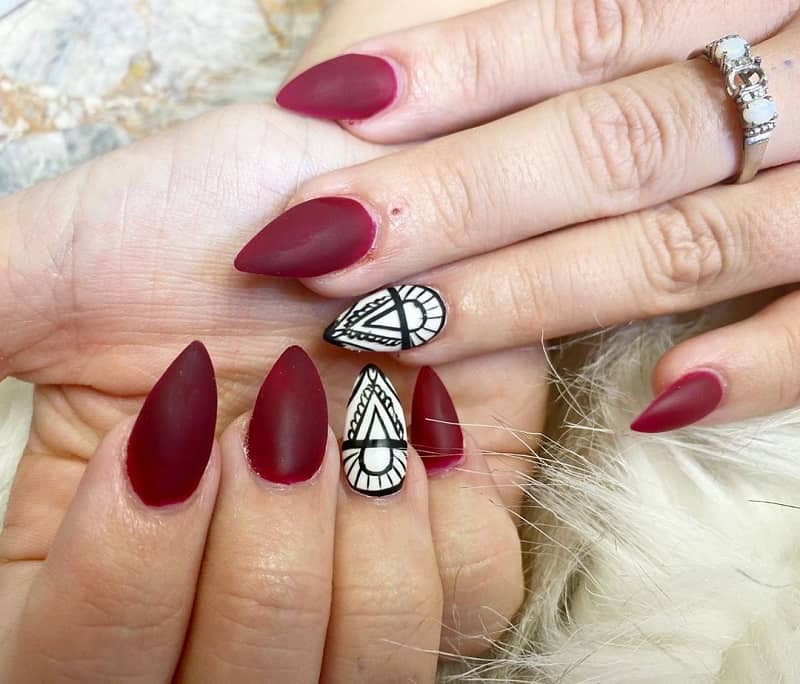 maroon acrylic nails
#10. Maroon Nails with Glossy Colours
A new trend of Maroon Nails is breaking out now. Maroon Nails altered with glossy and glittering colours give a stylish look to the nails.
#11. Maroon Nails with Striped Designs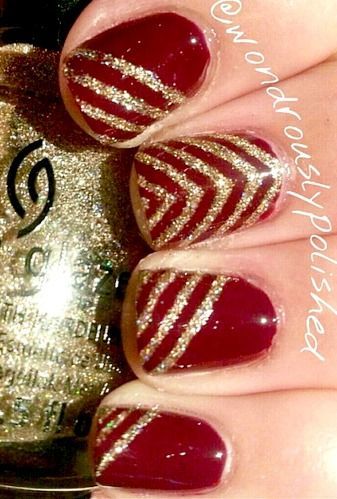 Some horizontal, vertical or curvy stripes are drawn with a different colour other than Maroon to have this type of designs. The striping colour should be shining ones to give a gorgeous look.
#12. Maroon Nails with Art and Stones
This type of Maroon Nails needs a well-estimated budget for the beautification of the fingers. This is like a piece of antique art on the canvas of your beautiful nails. Different colourful designs associated with stones will enhance the charm of your personality. You will stand out from others by the virtue of these beautiful Maroon Nails.
A fashionable mind is always innovative. So, this is not the end of your designs. As there is no rule for nail-designing you can design as you like. This article is written to ignite the urge of designing your nails with Black and Maroon Nails.