20 Classy Maroon Matte Nails You Must See
If you are ready to have a perfect Fall manicure then these maroon matte nails are it! Looking stylish and chic has never been easier before. This dark red/burgundy manicure will make you feel like a Fall goddess and will definitely attract many looks. The question is; Are you ready for all of that attention?
Maroon Matte Nail Ideas
After you choose your wanted and trusted nail salon you are one step closer to sealing the deal. The other "must-have" thing when doing your nails is the picture.
Make sure you have a proper picture of your wanted manicure (that you've downloaded off of our site) and show it to your nail tech.
You'll definitely make her life a lot easier with a straight-up design instead of just rambling words of what you think it should look like.
1.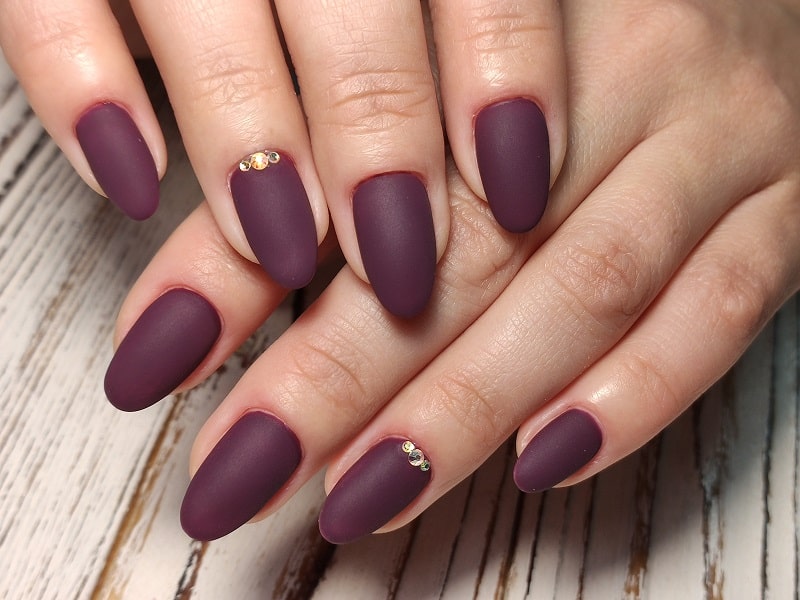 2.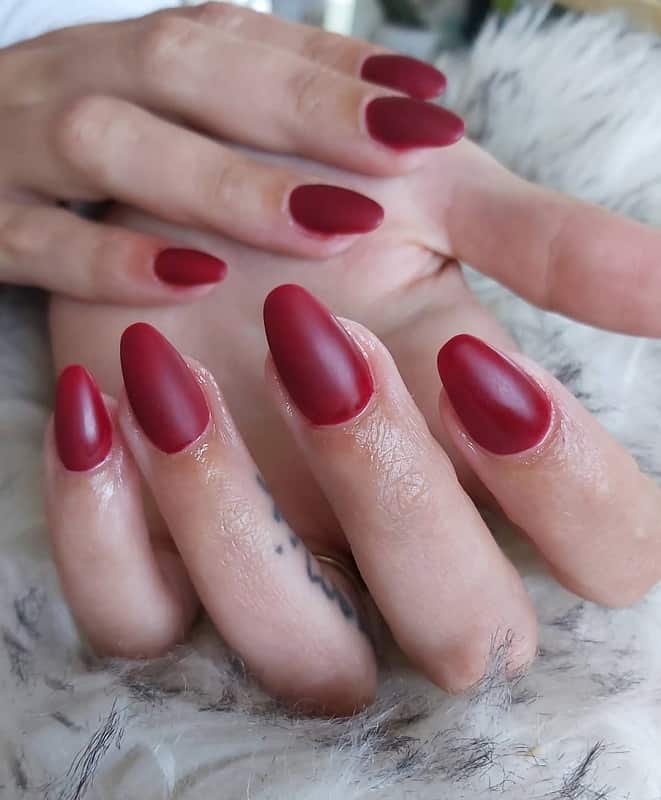 matte maroon red nails
3.
matte maroon nails with glitter
4.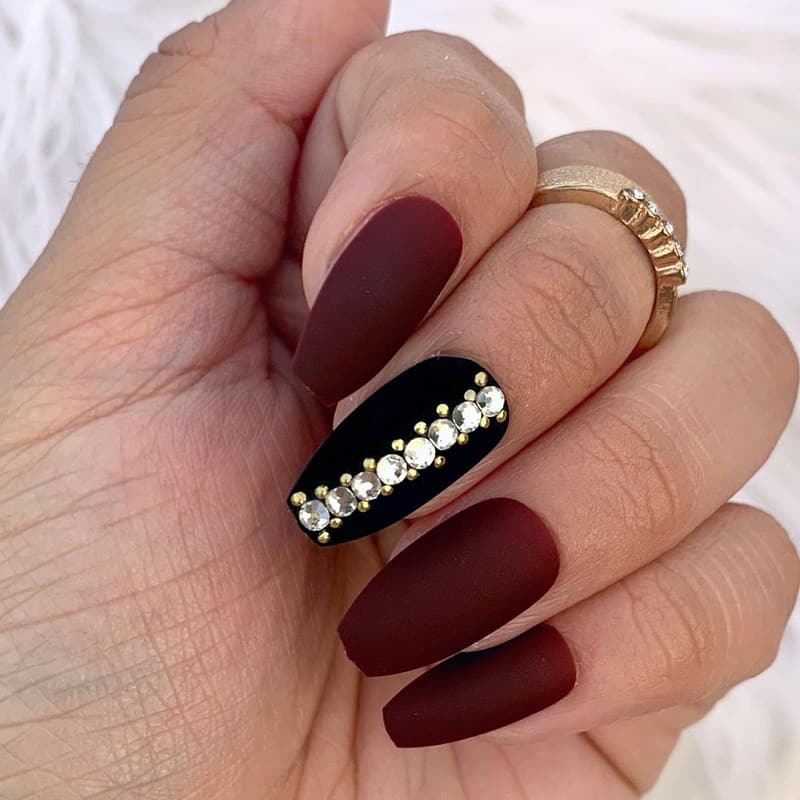 matte maroon nails with diamond
5.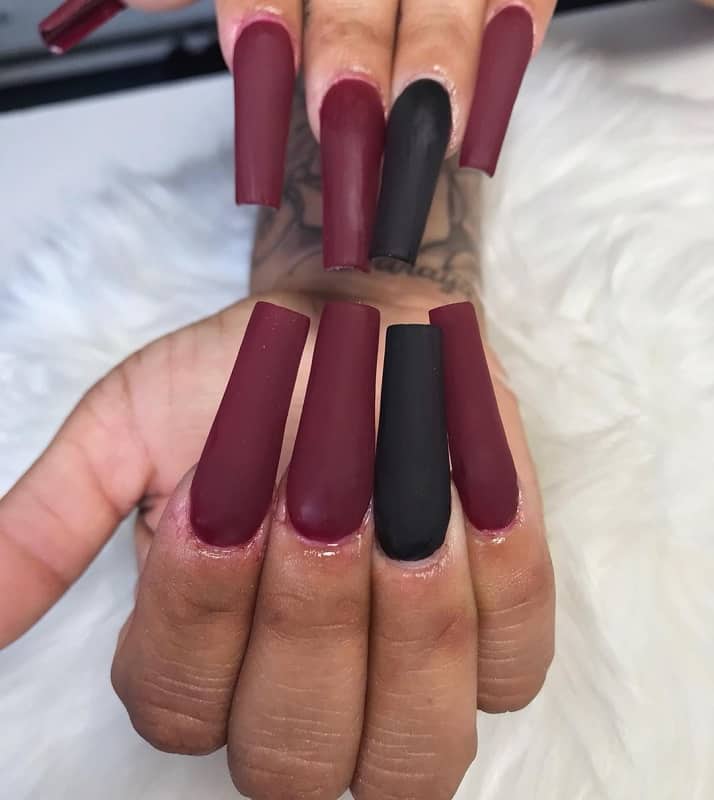 matte maroon and black nails
6.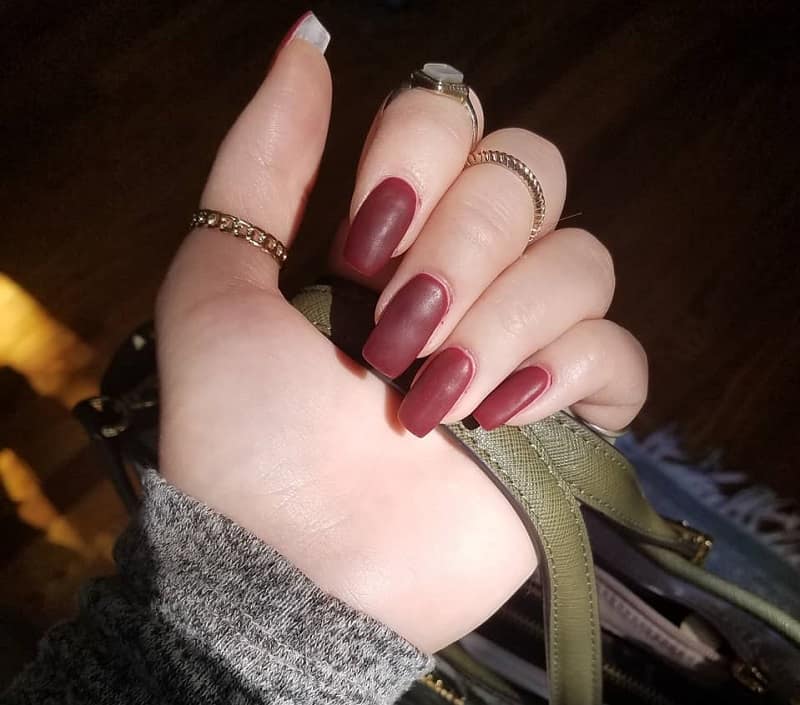 matte maroon fake nails
7.
matte maroon nails on dark skin
8.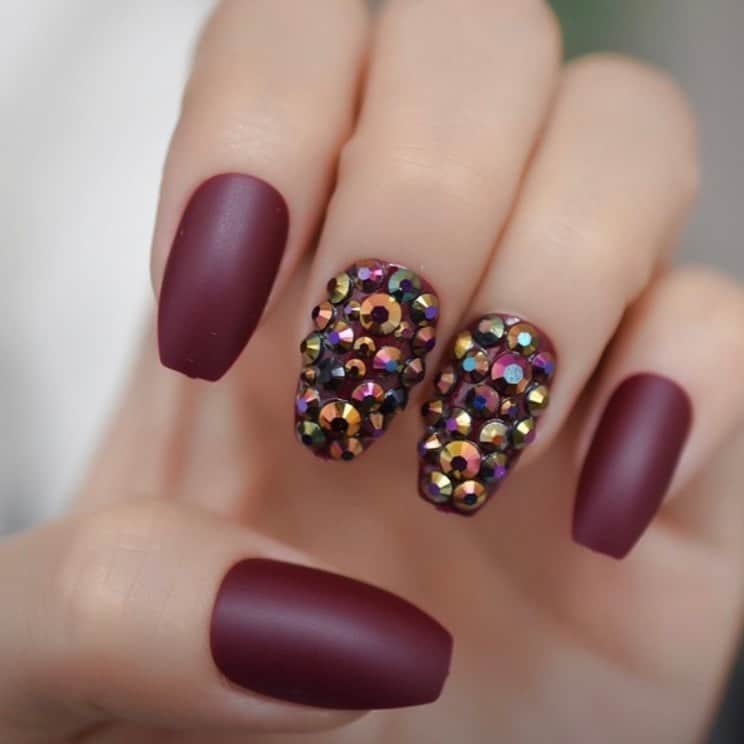 matte maroon nails with rhinestones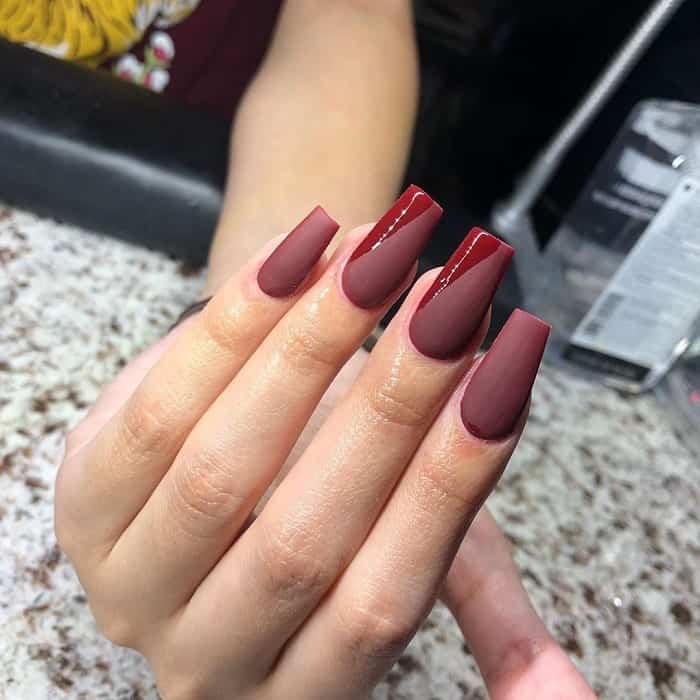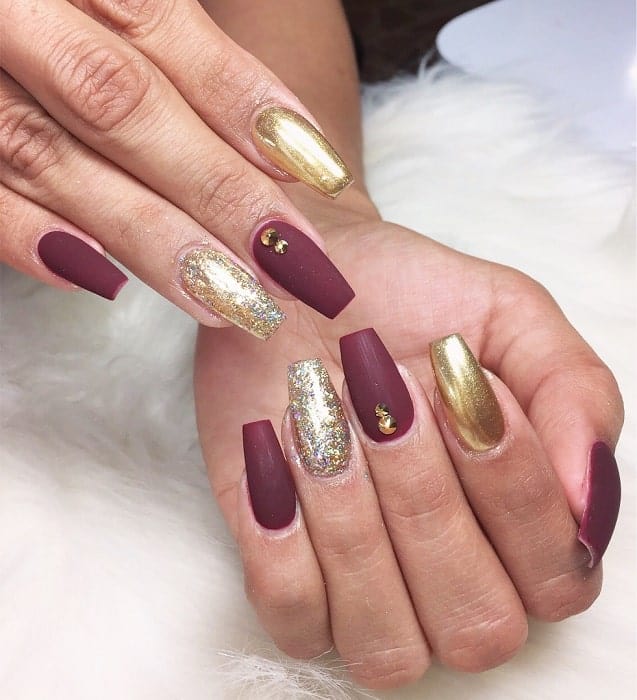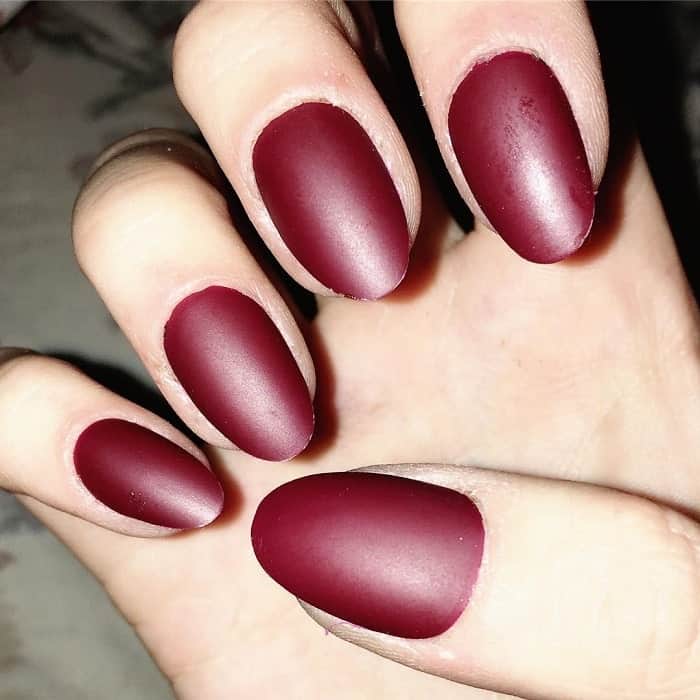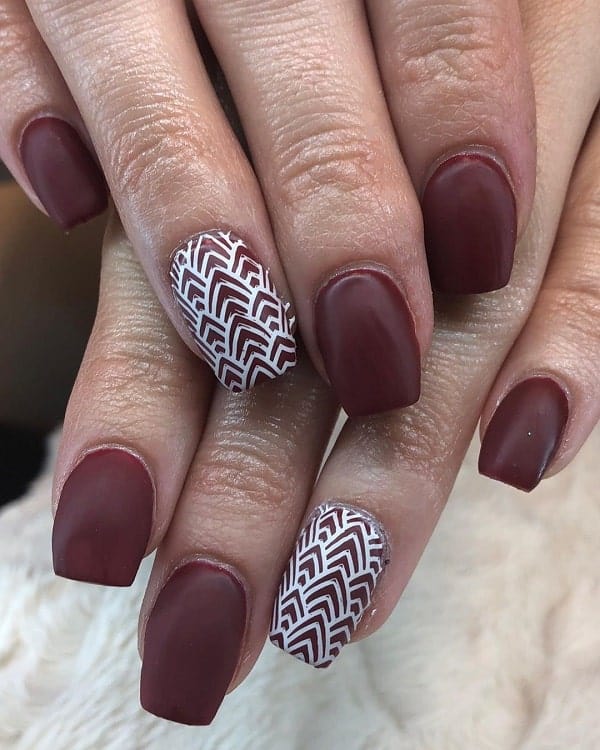 13. Dark Maroon Matte Nail Polish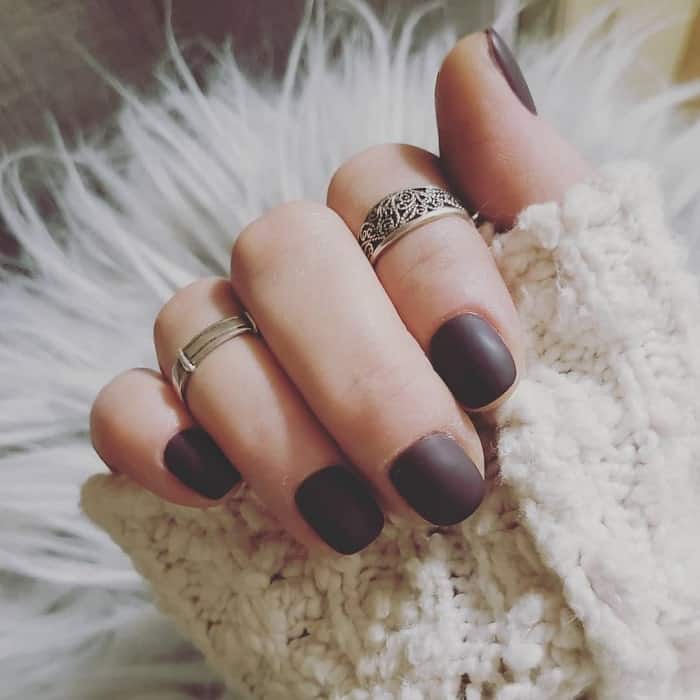 14. Sharp Edge
Nails that are straight up to business and that have some class to them. These maroon matte nails look perfect for a business meeting, and especially if you add the jewelry.
Golden or silver rings will complement any color, as well as this one. You will look fierce and chic at the same time, and you will probably close the deal at a meeting.
15. Maroon Matte Nails with Silver Glitter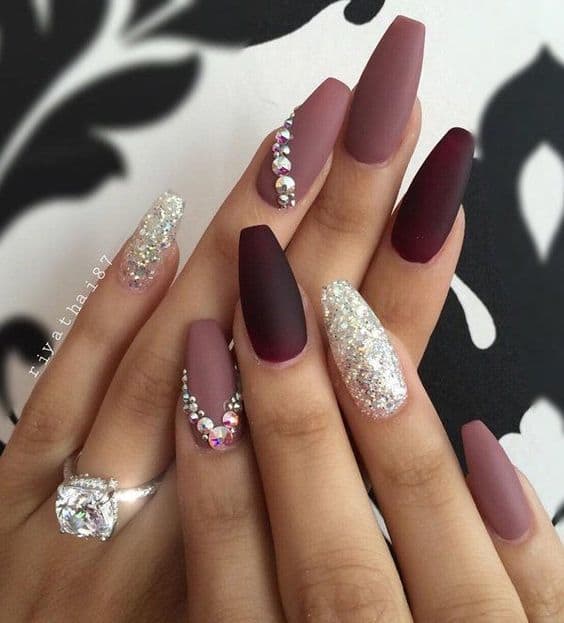 In case you are off to the prom or any event that requires longer dresses get this design. Women all around the world have fallen for the big bling, so these gemstones and glitters are very wanted and practically impossible to avoid when doing a fancy manicure.
Mix and match your wanted colors for the ultimate formal manicure. You can have some of your nails maroon and another nails pink. It looks un-ordinary that way and original.
16. Perfect for Winter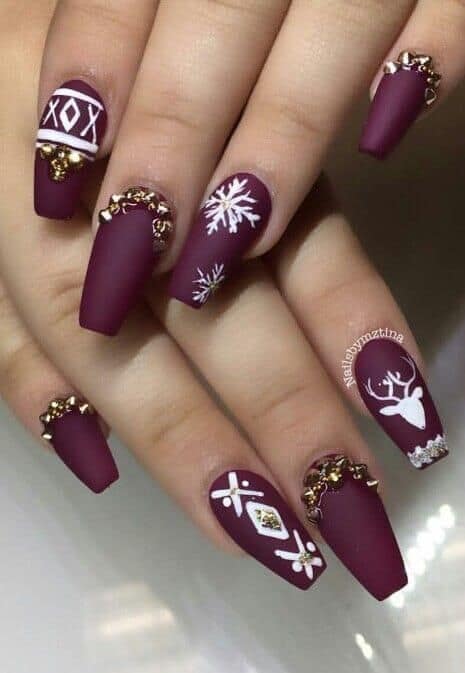 Heads up because winter is just around the corner. Women have been loving this maroon matte nail design with some glimpse of white details. You can also have matching manicures with your best friend and everyone will envy you.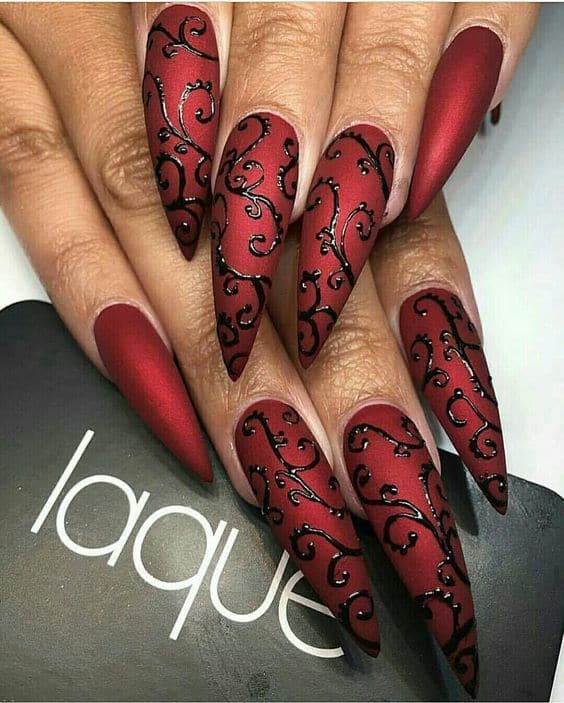 If you are a fan of mystery and oriental looking nails why not give this beauty a chance? These are very long and you may need a license to show them off. Be careful since sometimes working with long nails can be a challenge.
18.  OPI Game Strong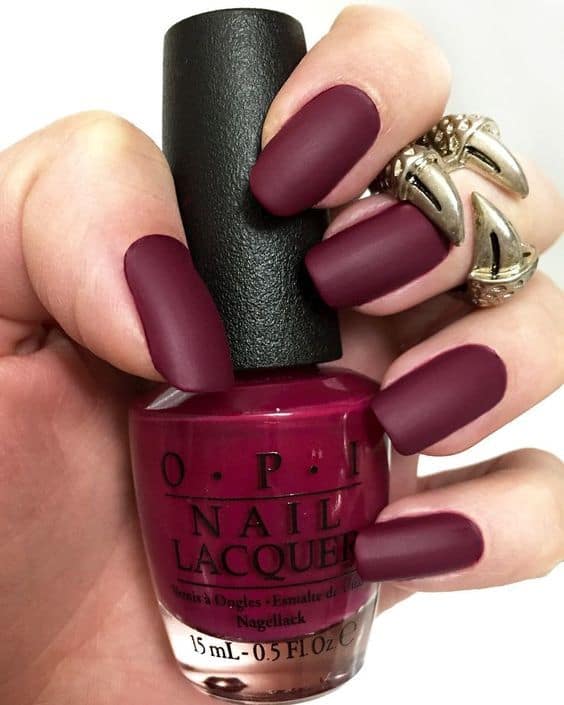 As you probably know by now OPI nail polishes are very long-lasting and majestic. They have many different shades even when it comes to these hot red/maroon colors.
The spectrum just goes on and on. However, our advice is "Bastille My Heart" which we think you will enjoy. Just make sure you have a mattifying topcoat over it.
19.  Short Square Sass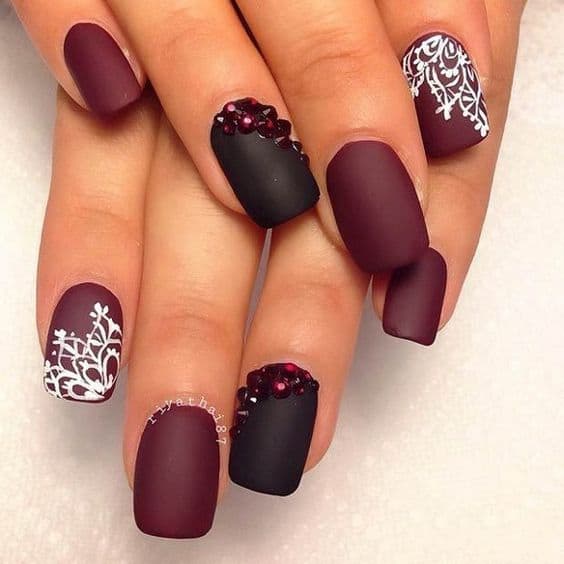 Shorter nails are often worn by women who are not handy with longer nails, and those who find them to be a nightmare. These maroon matte nails are short, square and just stunning.
You can get them for your college or school since they are not too bold nor fake looking. Let's not forget to add that men love these shorter nails on women as well.
20.  Shimmery Matte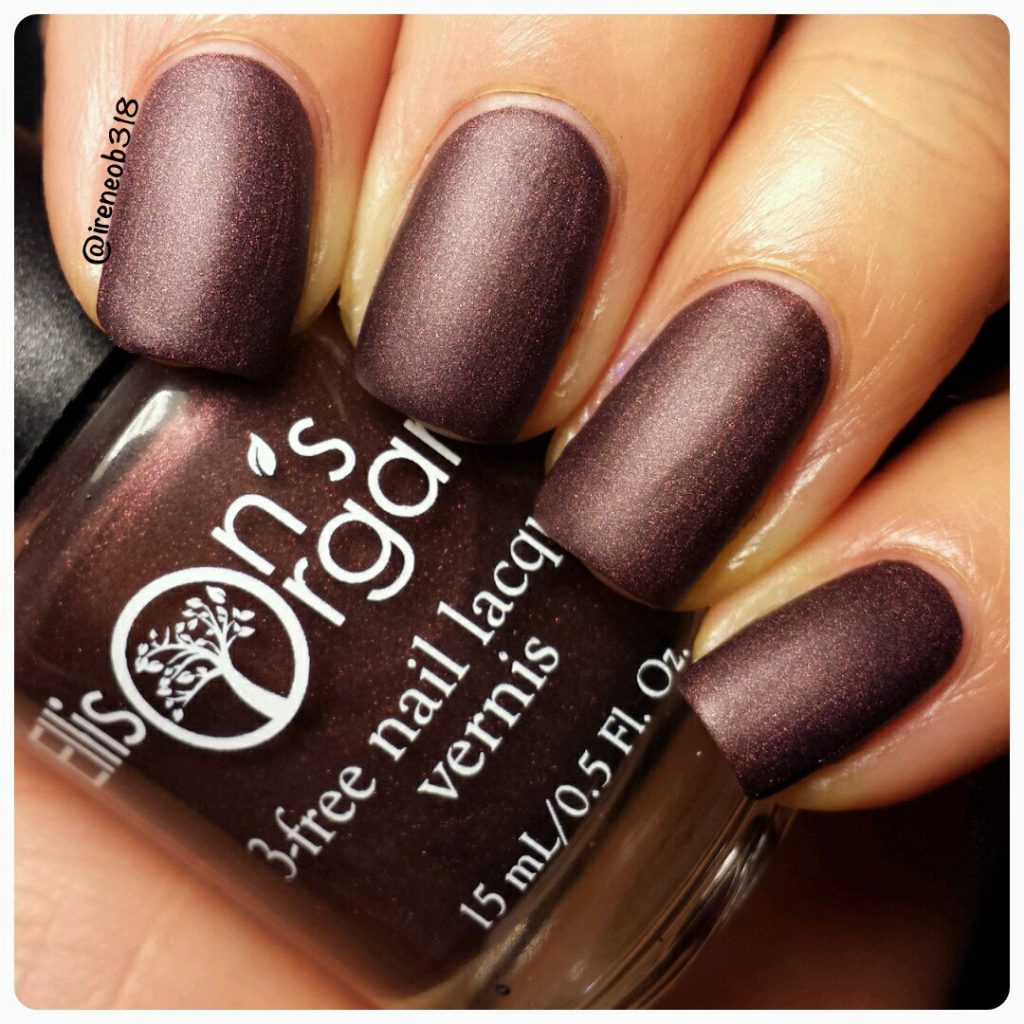 As we all know chrome and multi-chrome nails are trending at the moment so we had to hop onto that trend as well. We believe that these nails when mattified look awesome and practically out of this world.
That's why not many women tend to wear them. They are a little harder to match to your outfit but totally worth the struggle, just give them a chance.
Take a Look at Some More Amazing Maroon Matte Nail Designs 
Decisions, decisions, as we like to say. These 12 unreal designs are perfect for the upcoming colder days. Which one of these 20 lucky creations will make its way up to your nails?