While most of us girls dwell for the confident stylish appearance offered by well-groomed and pedicured natural nails, it is hard to maintain our long and fresh natural nails. Solutions come in generously from plastic artificial nails to acrylic and gel nail designs, reaching solar nail designs.
Unique and Creative Solar Nail Designs
With the below list of 7 solar nail designs get a glance at how natural and beautiful they are.
#1. 80's Solar Nails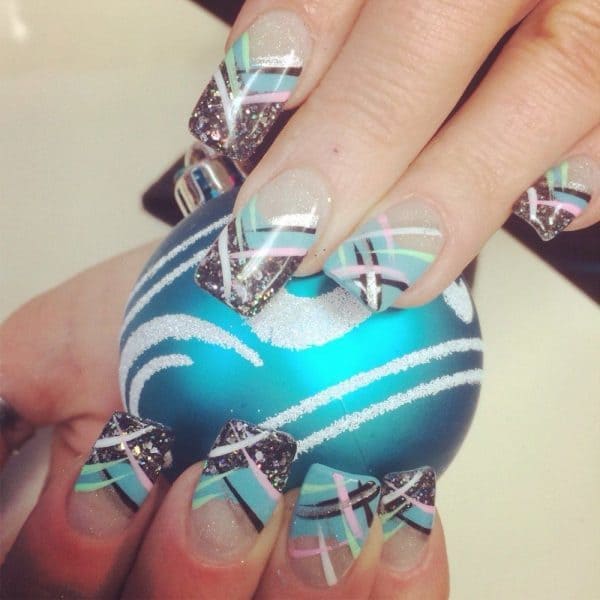 Get full 80's vibes on your solar nails with this check patterned nail design. A look that might remind us of the famous Broadway musical "hairspray", inspired by its diva's check patterned full skirts and pastel colored clothes.
#2. Short Solar Nails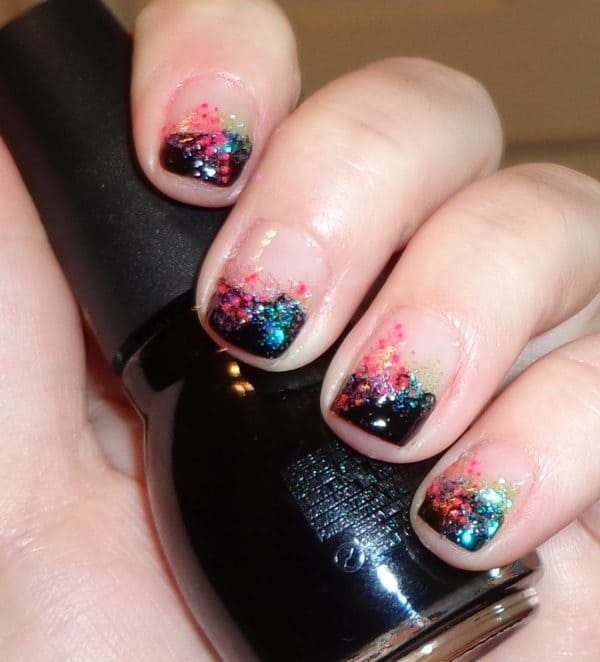 A technique created for the pleasure of your nails, to save them from yellow staining, harmful chemicals, breakage… Thus solar nails aren't just an artificial escape to get long nails, but to get healthy short ones. Here a simple acrylic short nail design with the degradation of black, nude, and rainbow gradients to accent the natural vibe.
#3. Classical French Solar Nails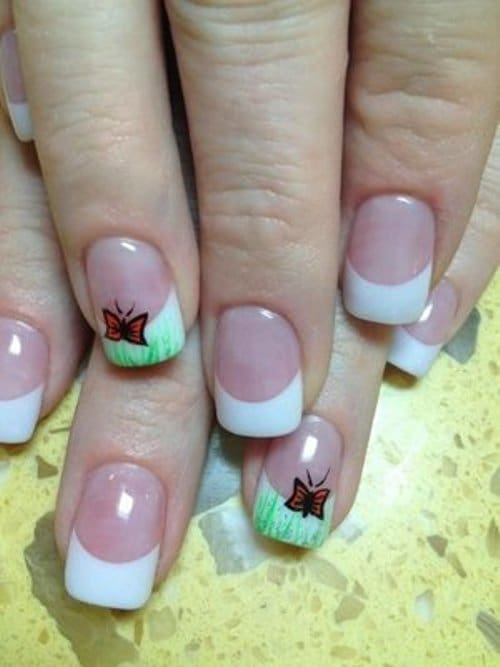 Classic French nail design will maintain as an infinite nail trend. Here combining old classic nail design with new modern techniques to get those charming casual French solar nails. A look that could be rocked any day anywhere. Whether you're a college chic that's all wrecked up with her overdue assignments and projects or a busy working lady trying to match her job and family, this look will suit you like a glove. And with this solar technique, don't worry you won't need to run to the time and money-draining saloon for at least four whole weeks.
#4. Solar Glitter Theme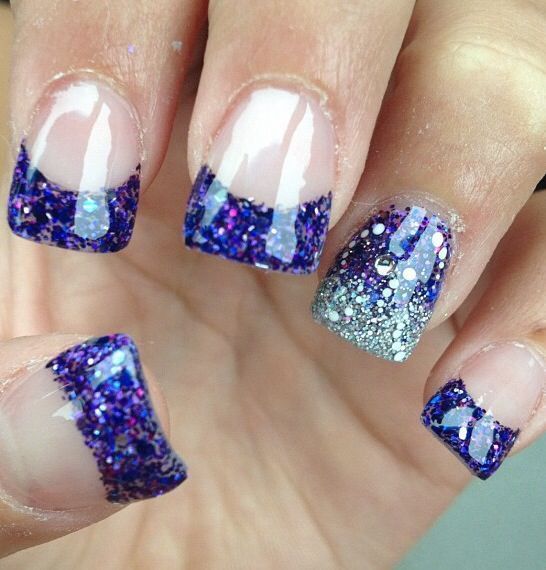 Glitter will always be a girl's favorite jewelry. We will always crave to accessorize our nails with these molten diamonds, it doesn't matter if they are short or long, oval or square… Glitter fits every style and every girl. Nevertheless, if your nails are solar ones, you'll certainly get alluring glitter nails.
#5. Fun Purple Glitter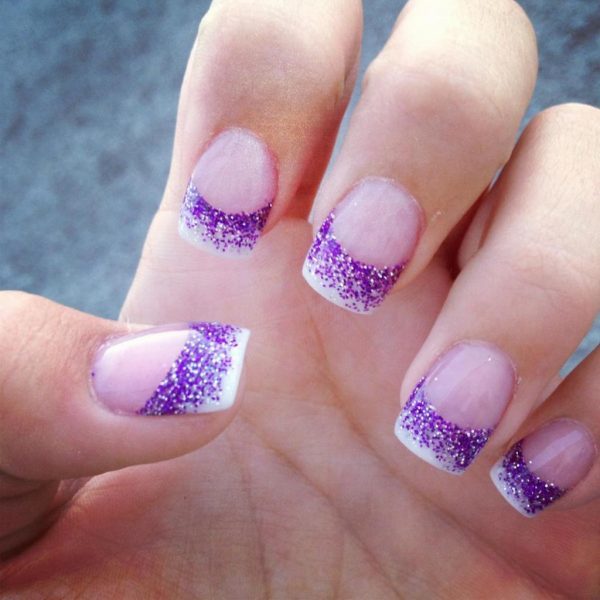 When you're all happy and fun, jumping with excitement and it happened that you had an appointment with your nail artist, glitter would certainly be your obvious choice. Bedazzle your perfect solar nails with this pop of shimmering purple gradients fading on your white french tips. Your nails will certainly reflect your party mood. For a perfect finishing varnish, use light-cured solar sticky gel.
Magical Black and White Nail Designs for 2023
#6. Pearl Dusted Nail Tips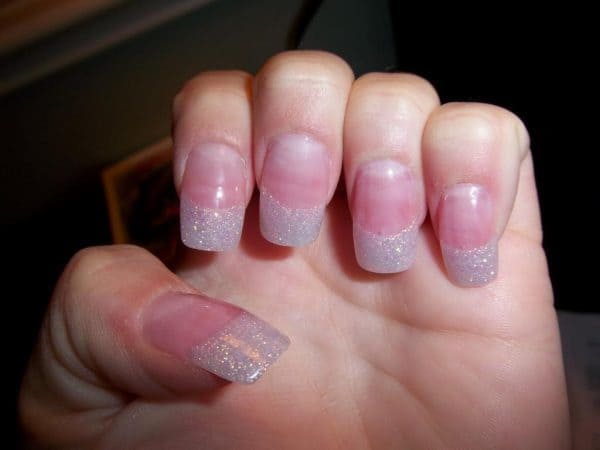 Now, this is a design that can definitely suit your style day and night. If you're heading out to college in the morning, going for a casual lunch with friends, or even a glamorous date or a wedding, this design works great no matter what's the occasion. Get this look, with dusty star-like pearl glitter as your french solar nails' tip.
#7. Wacky & Bold Solar Nails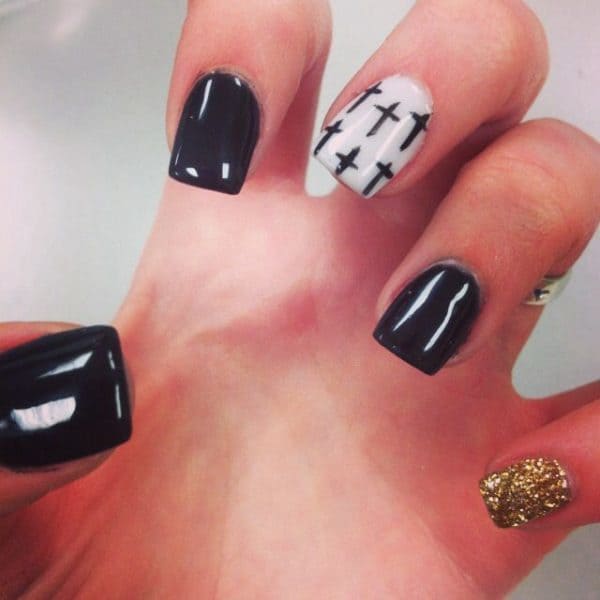 With the above solar nail design, you'll cheat the crowds easily as no one could believe the fact that these nails are actual solar acrylic ones.
While most girls compromise quality for the sake of beautiful nails and dwell for long artificial nails that might damage their natural ones, be smart and choose solar nail designs to get natural-looking artificial nail designs while keeping your own nails safe and sound!