Summer nail designs are vivacious, joyful, and, most of the time, full of color. To create a perfect mani for this hot season, you can draw inspiration from everything surrounding you: sea, waves, flowers, incredible sunsets, or exotic palms.
Summer nail designs that you MUST have
Summer nail designs will brighten every day. This is the perfect moment to opt for neon or electric shades that light up every mani.
Also, these colors will work like a charm with your tanned skin, so scroll down to discover the greatest mani designs for this hot season.
#1. Ombre Neon Fucsia Nails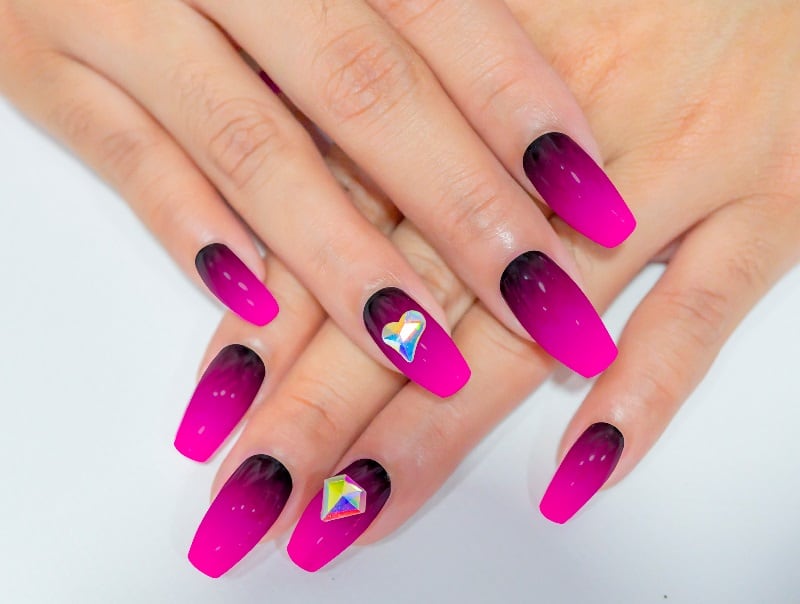 Need a pop of color in your life? This summer coffin nail designs featuring ombre neon nails that start from a dark-colored base are the big WOW. To gain more shine, place a diamond and a heart-shaped stud.
#2. Watermelon Nails
For this summer, use acrylic nail designs. After constructing and shaping your hail, it's time to make them look juicy. Use watermelon nail stickers and carefully apply them to your nails.
#3. Multi-Colored Summer Nails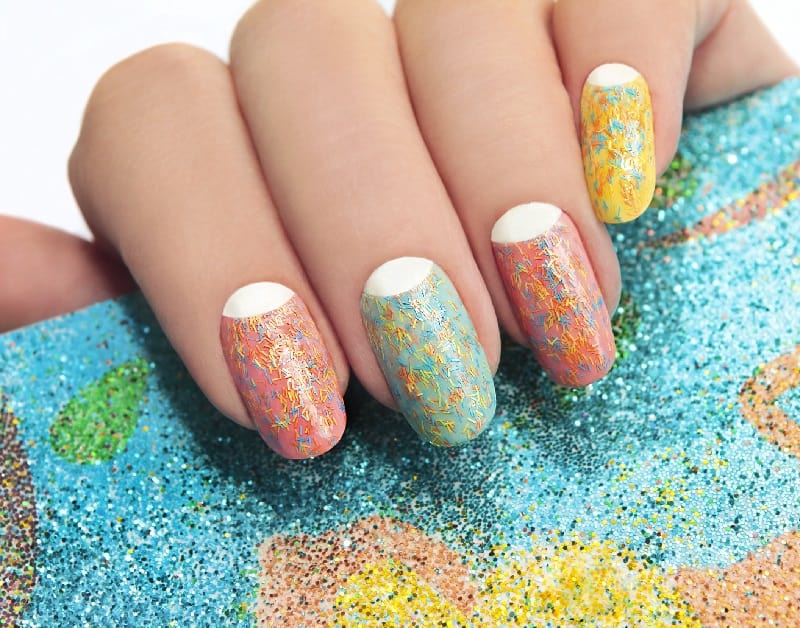 Medium-length summer nail designs that use all sorts of sequins, glitter, and decorations are the best way to celebrate this hot season.
Use colored nail polishes for each nail and add a top coat with decorations. Highlight the base nails with white.
#4. Teal Nails With Pattern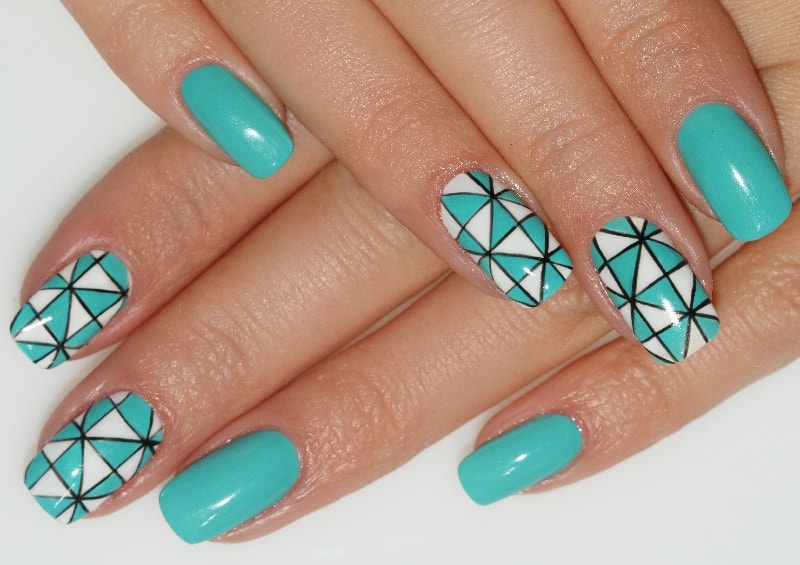 Turquoise nail designs for summer will make you fall in love with your mani. The color is fresh, marine, and perfect for summer vacation. Also, it features a mesmerizing pattern with colored triangles.
#5. Shellac Purple Nails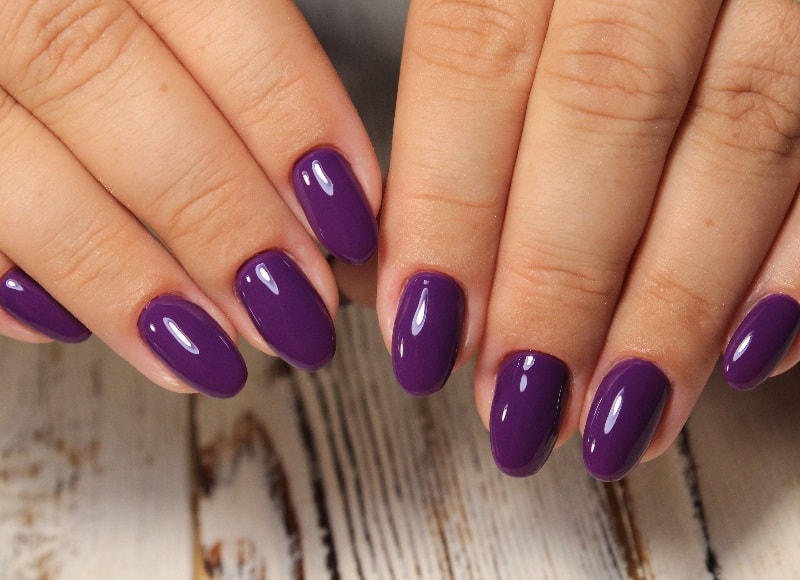 Shellac nails can be the perfect design for summer. This special nail polish shines so bright and has a unique color that is ideal for the hot season. Give your nails a rounded shape and if you want more shine, add a top coat.
#6. Geometrical Nail Design
Use the fake nail designs for summer. You can find them in all shapes and with multiple designs. The ones presented above have multicolored squares and rectangles with interrupted outlines.
#7. Matte Pink Nails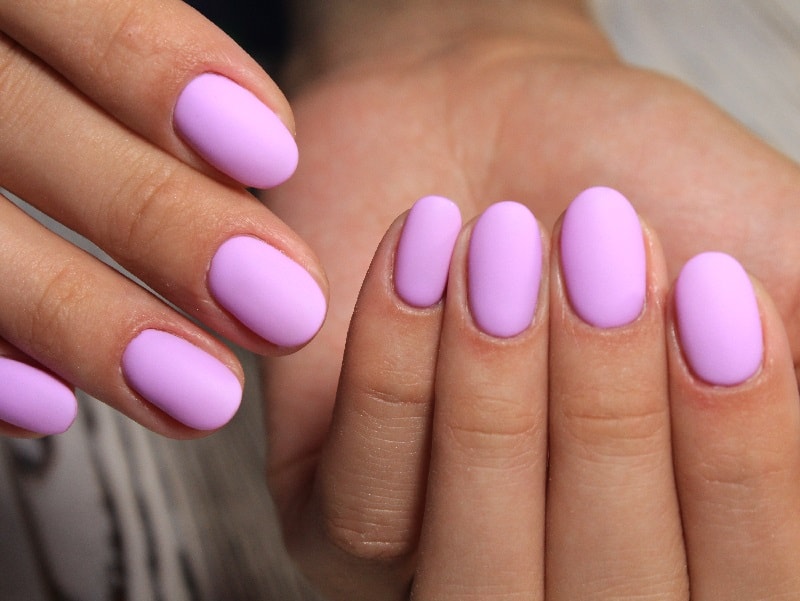 Summer is here, and it's the proper moment to show off your body, small outfits, and spectacular manicure. Get pink nails for this summer, keep them short and in a rounded shape.
#8. Multi-colored Lines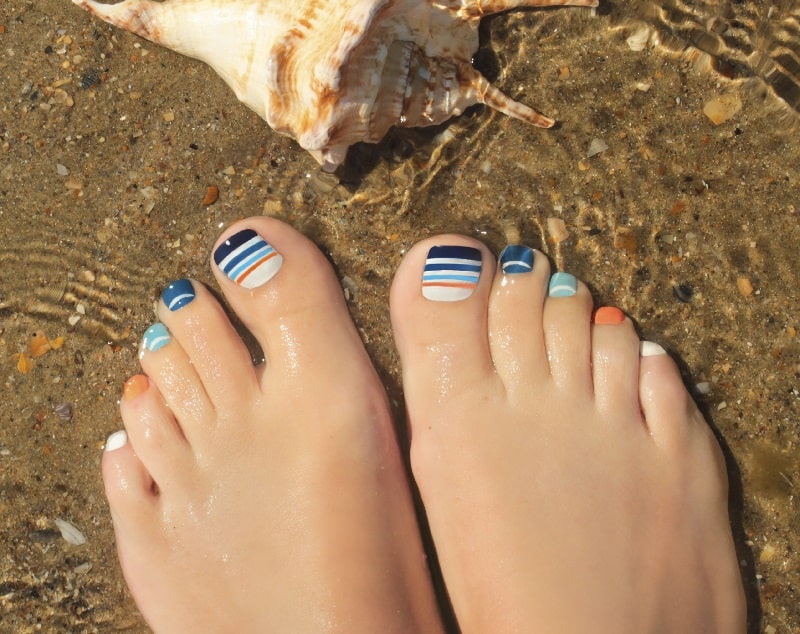 For the hot season, step up your mani and pedicure game and opt for something out of the ordinary. Choose summer toenails with line designs. For each nail, use different nail polish as a base.
#9. Pointy Neon Nails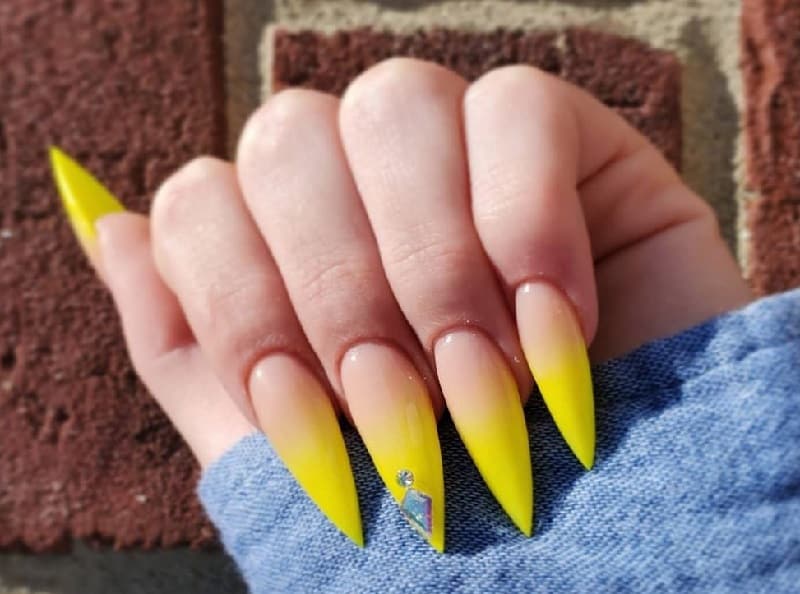 Summer pointy nail designs that feature ombres and a neon color like yellow are certainly eye-popping. To make them look more spectacular, you can use studs that you'll apply on the tips.
#10. Ultra Long Pink Nails
Use summer 3D nail designs to point all eyes to your mani. Using acrylic gel, construct ultra-long nails with a coffin shape. Create ombres and use 3D flowers that you can apply to the middle finger.
#11. Green Fields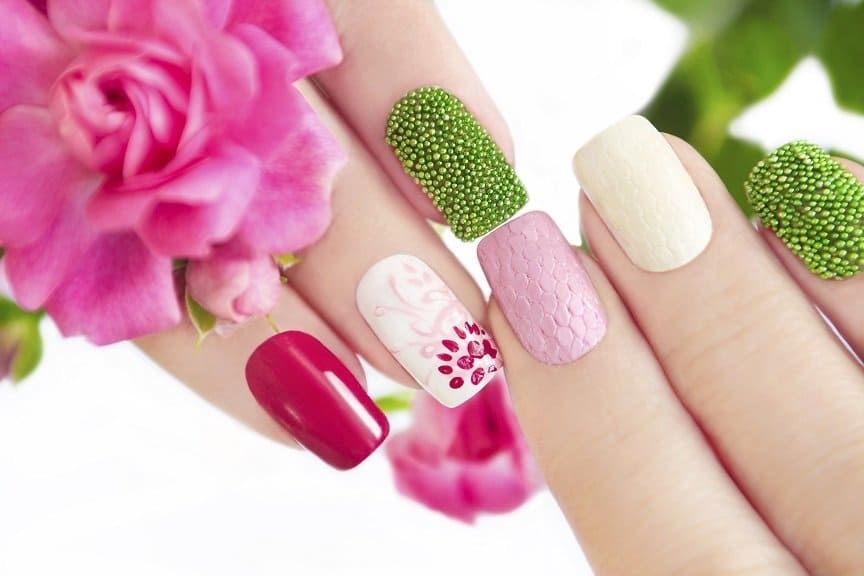 Spring is the season full of sprouting colorful flowers and green wide areas covering the place. This breathtaking view continues its charm in the summer season you ladies love.
So, to say hi to your favorite season, this summer nail design that is stuck between the spring and the summer seasons will provide you with a suitable girly greeting for the summer season!
#12. Juicy Enough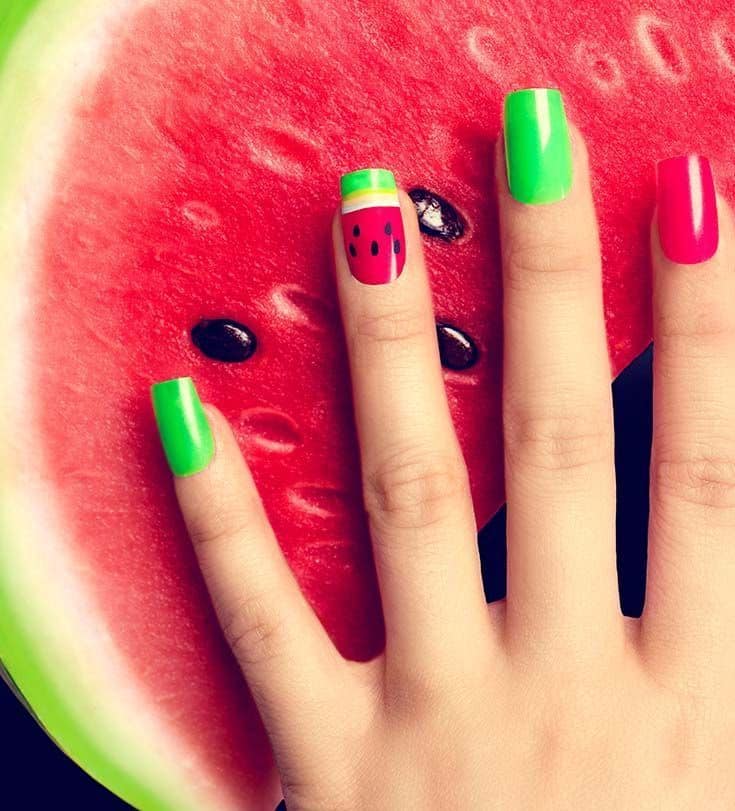 What you need on a hot sunny summer day is a cold watermelon. Watermelons can give you the cooling you want when you feel like you are turning into a goblet of fire on a sunny hot day, due to the cold water in it!
So if you are so excited to be totally on fire on the beach on a sunny summer day, all you have to do is to wear this juicy summer nail design!
#13. Glitter Touch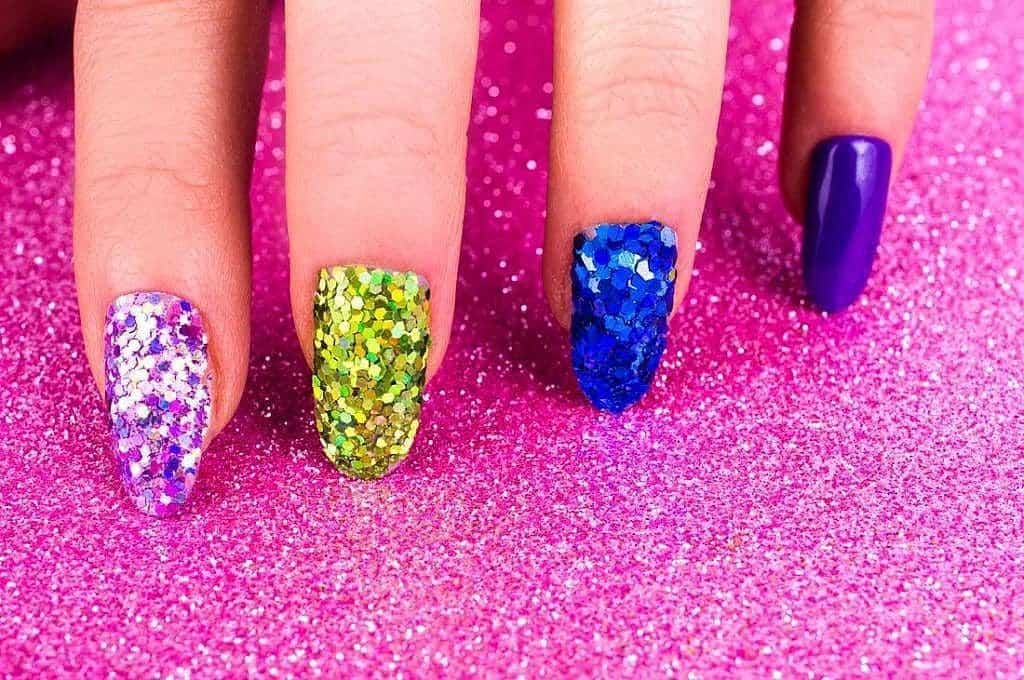 Summer memories are not only what a sunny day gives us, but also what a fresh summer night provides us with fun, parties, and night hangouts with people we choose to share our love and happy seconds with.
And of course, none of you ladies wants to make memories with an incomplete stylish look, because of that, wearing this glittery summer nail design becomes a necessity in such hangouts.
#14. Paper Towns
"Don't do fashion, be fashion"! This is what Coco Channel said in the fashion world she lived in, which means that don't try to follow a certain fashion but try to be a fashion itself until you become an original lady that some want to copy.
So if you want to be that woman, wearing this black and white nail design will make you one due to its unique patterns that look like a white paper where swirls are drawn!
#15. Polka Sinking In Red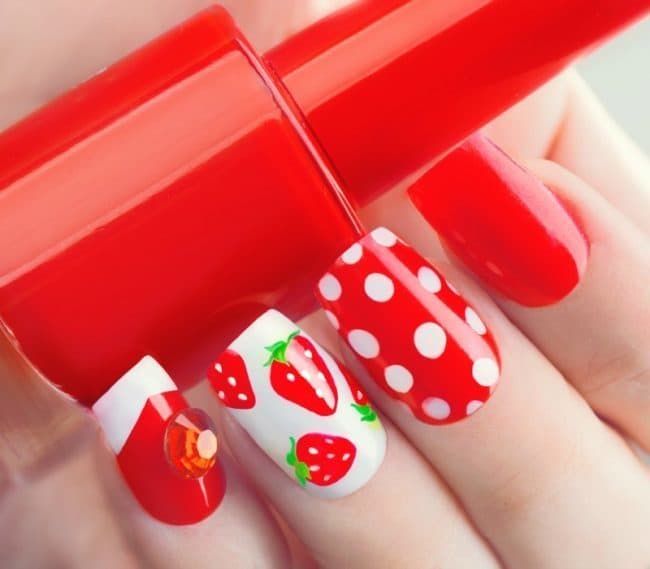 Candy red is one of the most attractive and beautiful shades of red. Besides all patterns and decorations used in this summer nail design such as strawberries, decals, and white polka dots, the red candy color seems to take all the attraction and love leaving all other patterns sinking into a red glossy spot.
#16. Palm Shadows
Mentioning the word "summer" leaves a quick pop in your mind that makes you think about the Hawaii chore with the tall palm trees and the shadows surrounding it protecting you from the burning sunshine.
This view always explains summer because it is the place where summer days are correctly spent and enjoyed, and this lovely view is represented in the above summer nail design with the effect of palm shadows.
#17. Lego It Is!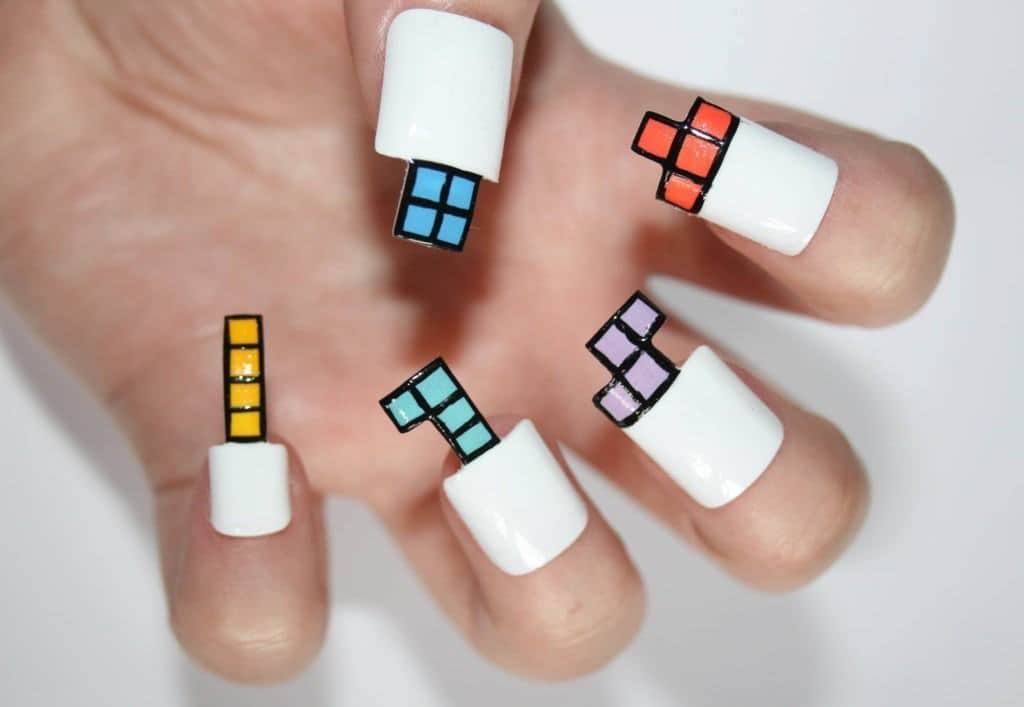 Lego is a famous game that was well known in the past and is still considered a smart game to play for young ones to play!
However, these Lego shapes are found in our real daily life and can be represented in various ways one of them is nail designs as shown in the above summer Lego nail design.
#18. Hawaii Vibes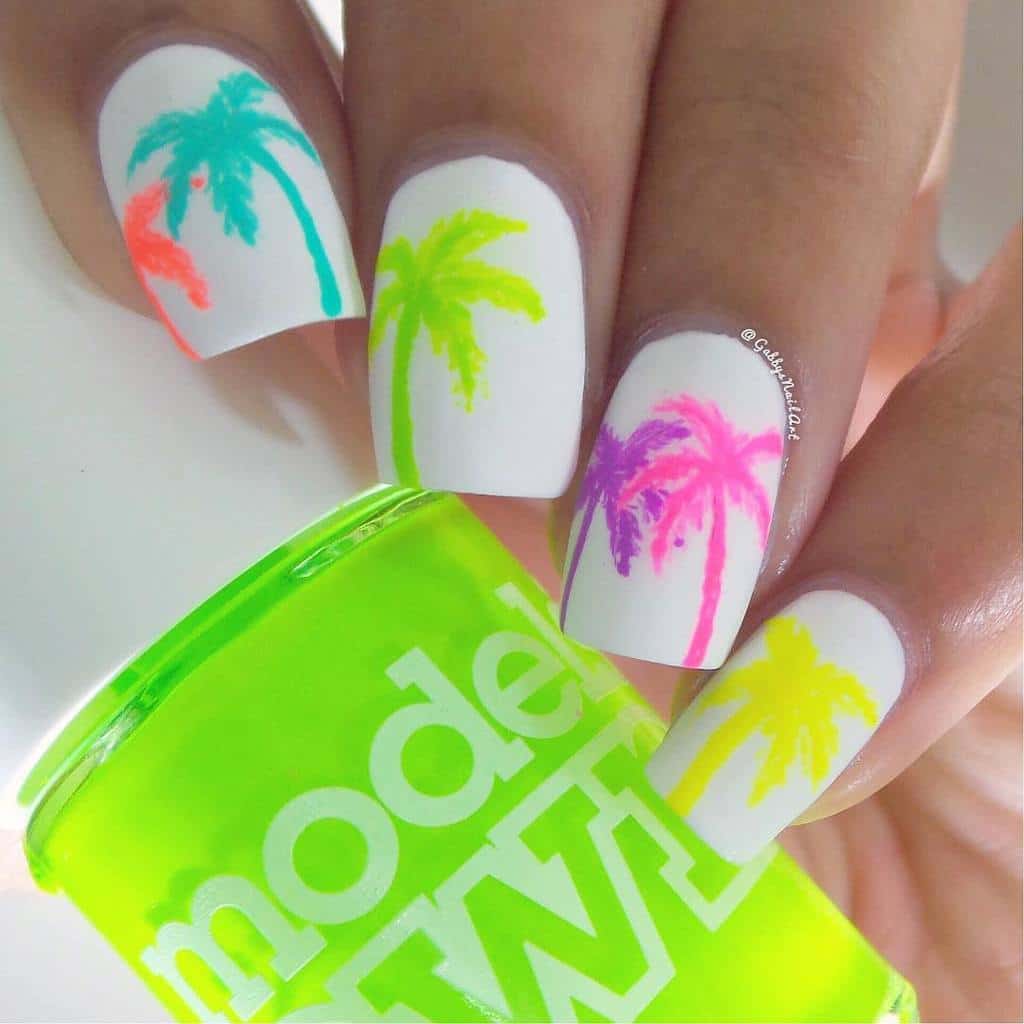 What's better than spending a sunny summer day on the Hawaii seashore covered with the clear blue sky? Well, nothing!
But summer beach days are not satisfied only by the beach view and Hawaii chores, but also needs a fashion stylist beautiful lady that knows how to make such days special with her unique look by wearing this colorful palm summer nail design.
#19. A Cup Of Lemon Juice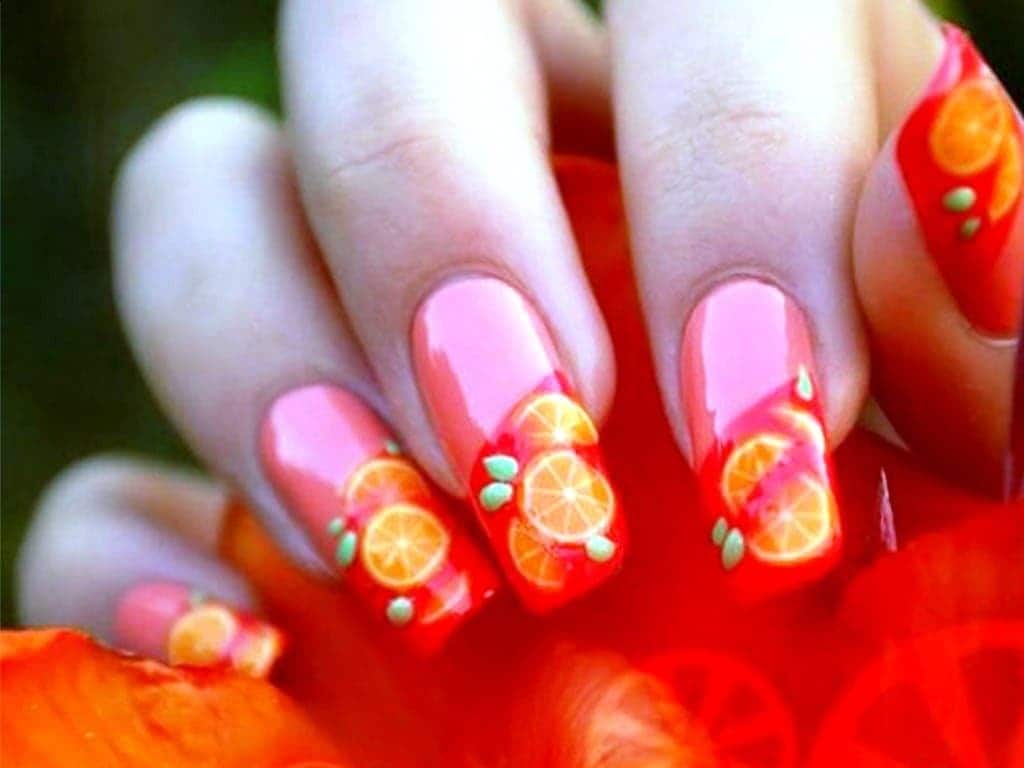 You are a stunning sexy lady laying on that warm sand, wearing your sunglasses, enjoying your tan, and drinking your cold lemon juice that preserves you with positive energy. So what's better than wearing such a fruitful nail design in this relaxing position?
#20. Chevron Frenzy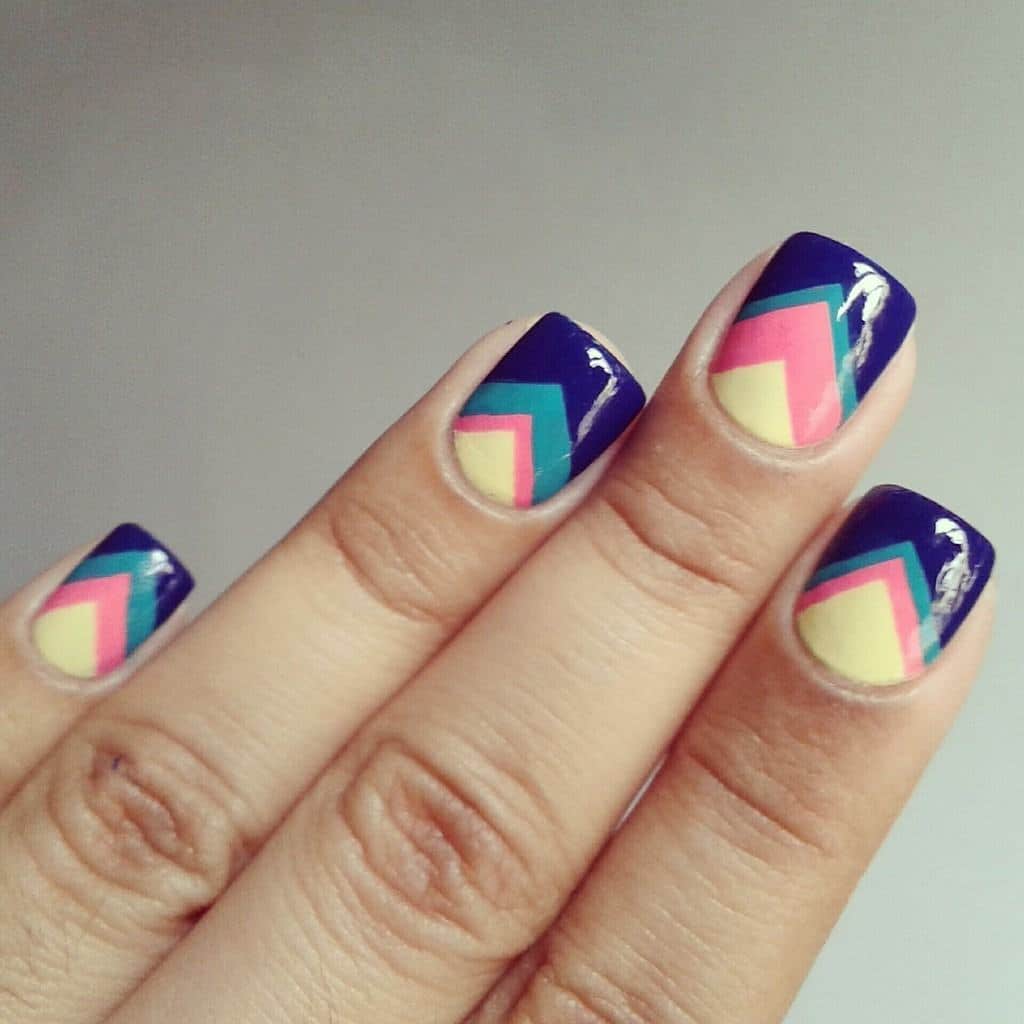 Wanna look fancy and fabulous on your summer days? No worries, because this colorful chevron summer nail design is all you need!
It is made up of chevrons of different light and neon colors that will give your tanned skin a stylish and girly view, leaving you with a special look other ladies wished to have!
#21. Pattern Glimpse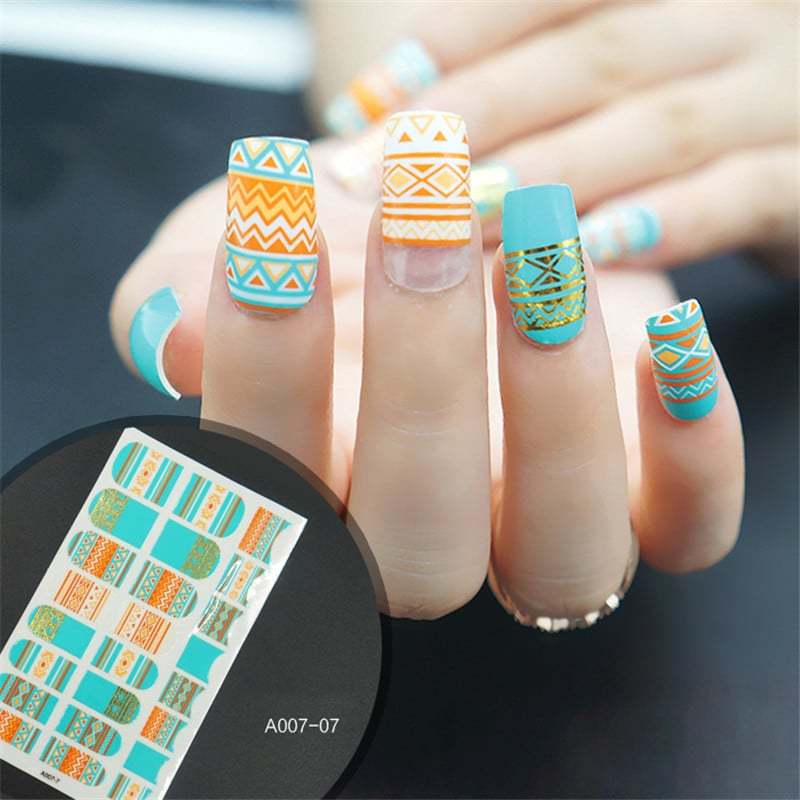 All you ladies can see in the above summer nail design is pattern fusion. In fact, this fusion is made from various patterns, some of them are the chained pattern, the tie pattern, and the lattice pattern.
On the other hand, the colors that this nail design is made up of are fresh and cool summer colors full of the summer spirit!
#22. Fruitful Days
Summer days are the ones where a variety of fruit kinds is found! in summer days, you ladies can eat your favorite tasty fruits you waited the whole year for.
So if you do adore summer fruits, all you have to do is to wear this white summer nail design where on each tip a certain fruit is drawn.
#23. Floral Blue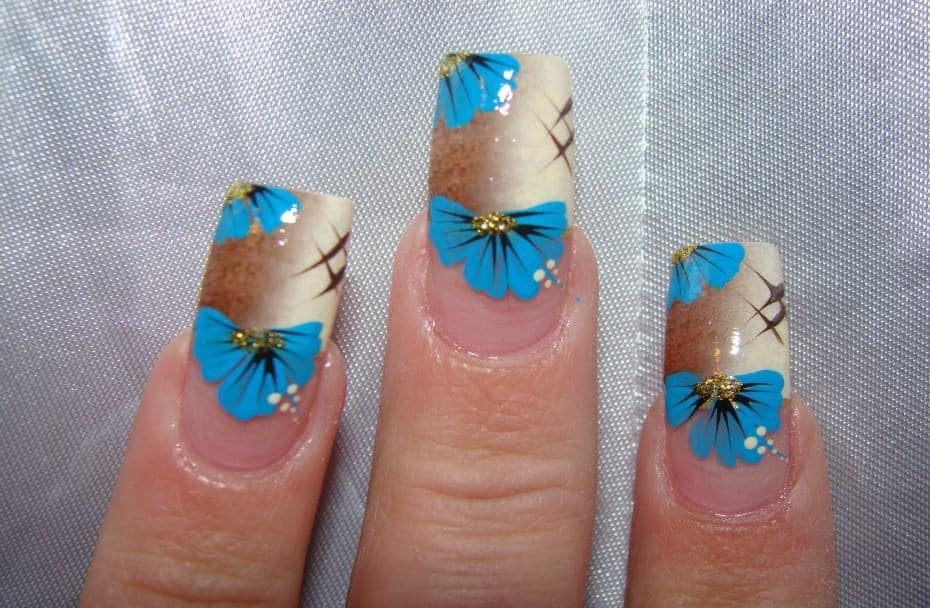 Blue is the calmest color! However, we find blue in the clear sky, the sea, and the fresh nice smelling roses.
As a result, blue is a color that represents the most beautiful natural elements and one of them is the blue rose shown in the above floral summer nail design that gives you women the girly look you need!
#24. Smoothies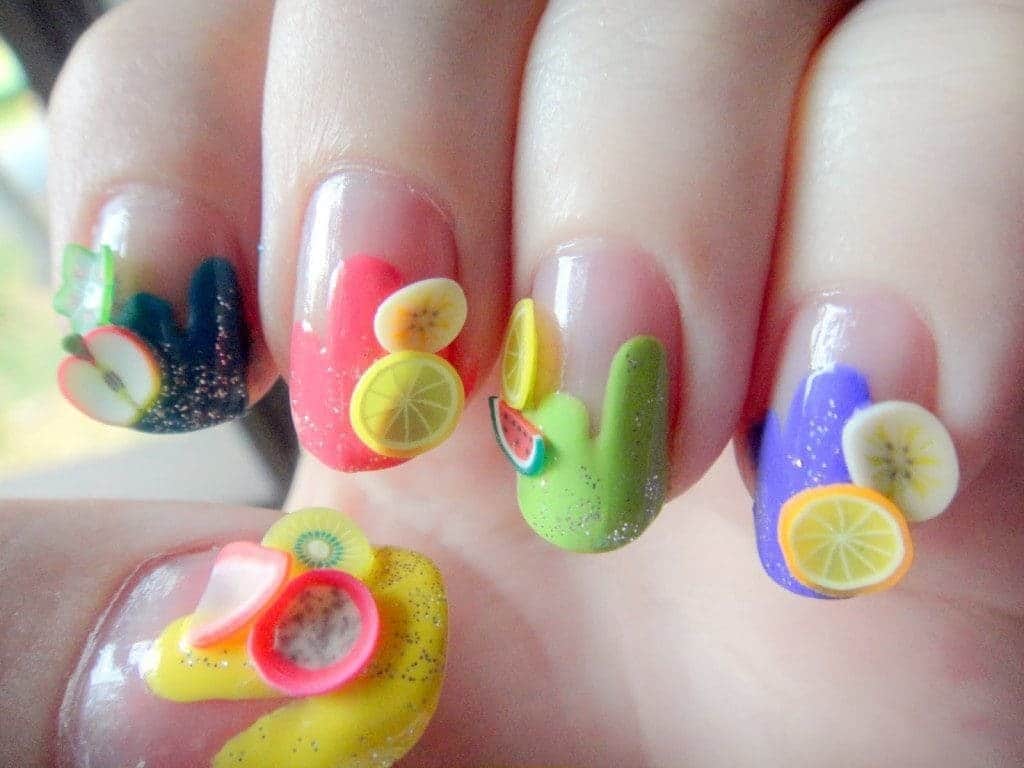 Laying on the warm sand and looking at the clear and calm blue sea and sky on a sunny summer day misses a cool and fresh smoothie that makes you taste the mixture of your favorite fruits but in a freezing way.
#25. 50 Shades Of Grey
Grey is the color that reflects elegance and perfection. However, they say that smart people wear the grey color and in summer many shades of grey are used in the form of chevrons, and its pattern is disturbed by a neon green-colored chevron at the top and bottom of each nail.
#26. Summer Vibes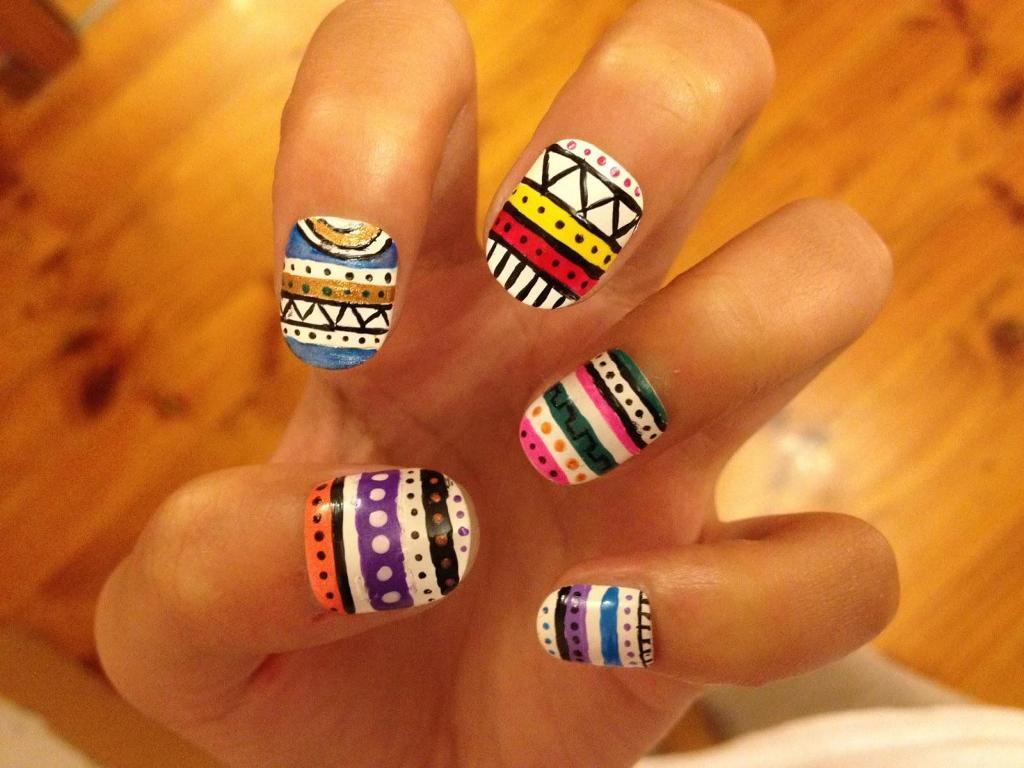 To be a fashion lady is not something easy! To be stylish, you must know how to be strange in your looks by organizing patterns and colors in a way that reflects you, but at the same time in a way that leaves your touch in it.
So if you wanna be a woman with special stylish touches you can wear this summer colorful nail design.
#27. Fading Baby Blue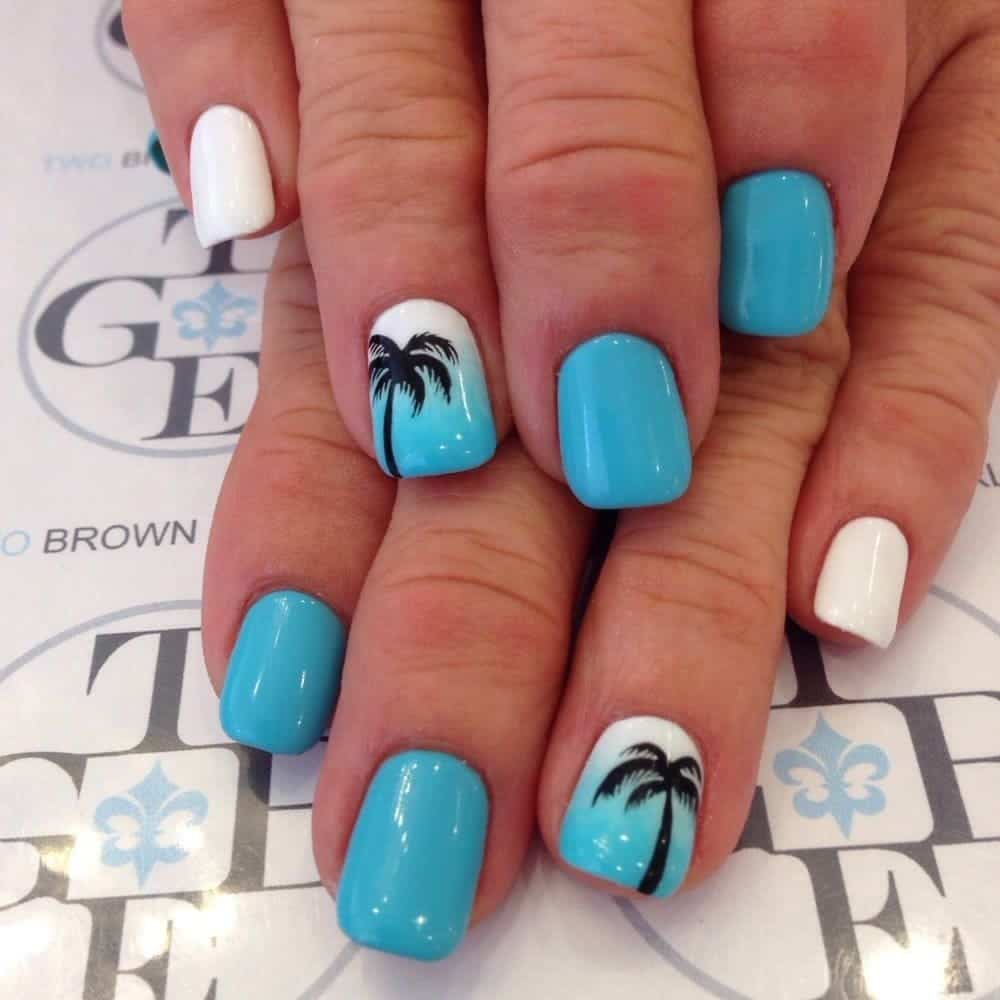 Palm trees are tall enough to seem to touch the blue clear sky! So if you adore the view of the palms next to the unreachable sky, you can enjoy wearing this baby blue nail design that considers the fading style in the ring finger from blue to white.
#28. I Love you "Berry" Much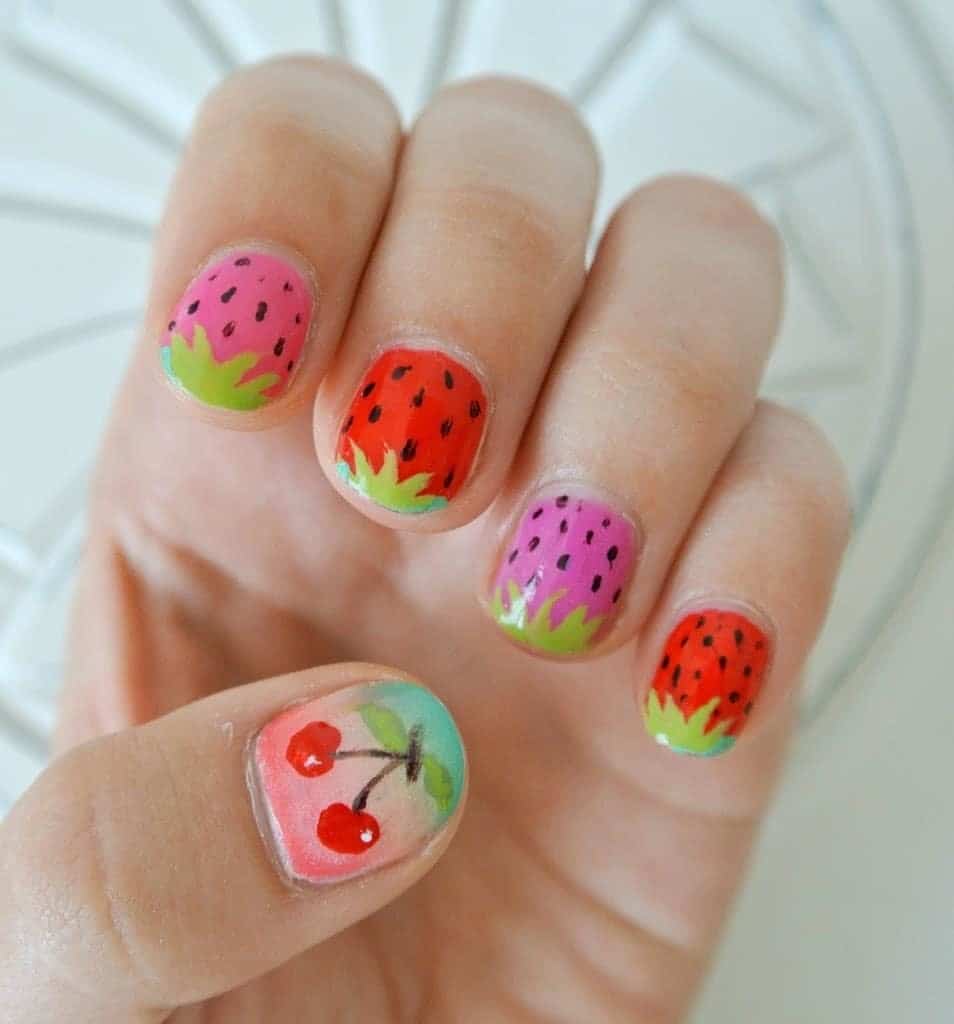 Strawberry is the fruit that gains the largest number of fans all around the world. It is loved by young ones and adult ones, it holds the taste of love and is used in making a variety of desserts.
So if you love strawberries "berry" much, wear this summer nail design that reflects your feelings toward this fruit.
#29. Slices Of A Mellon
Design a green tip in each nail with a very thin white nail polish line on the top, then cover the rest of each nail with the blush red color designed by black wide polka dots to get a watermelon slice summer nail design you'd adore!
#30. Tropical Love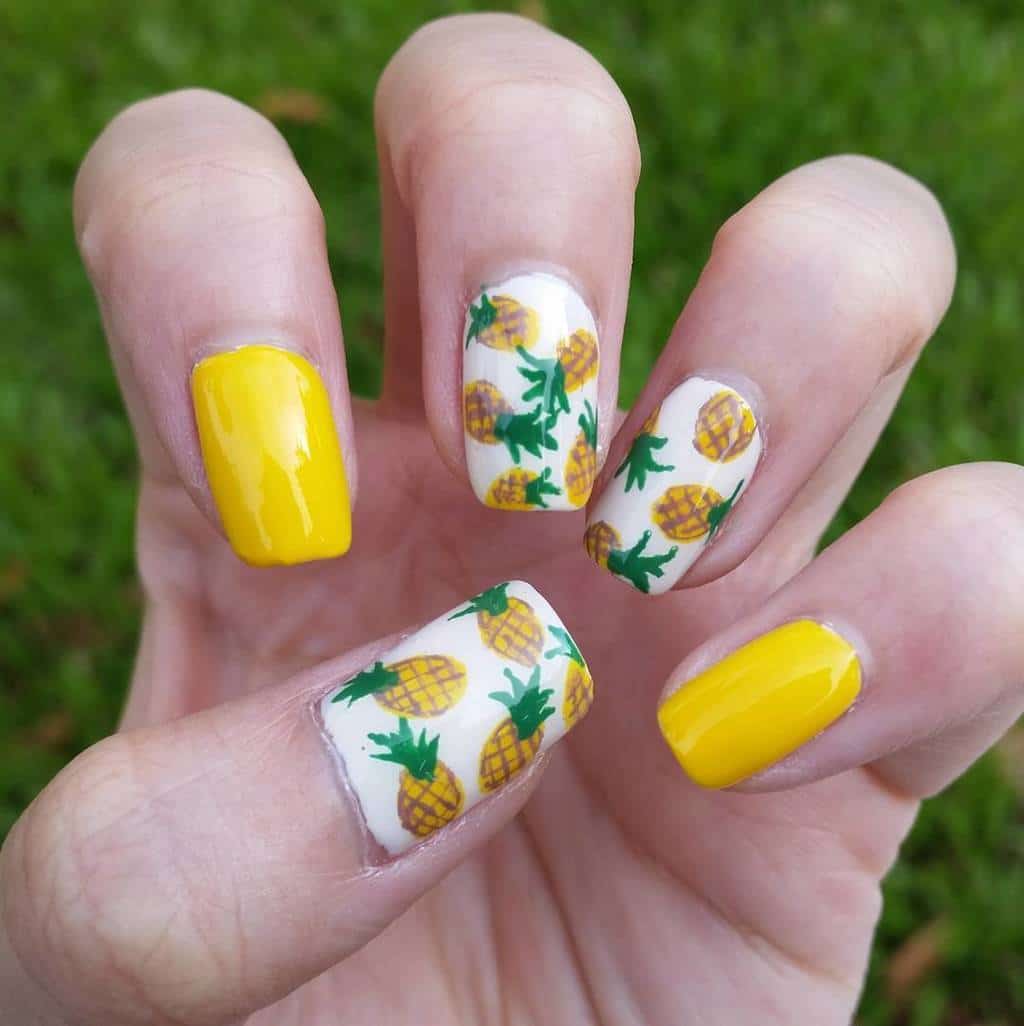 Beside regular fruits, we all love and enjoy another type of fruit the tropical ones and the most adored one is the pineapple fruit.
This pineapple love is reflected in the above summer nail design in the shape of yellow, green, and white patterns.
Some More Summer Nail Designs to Try
In conclusion, summer is the season of fashion where trendy styles are found to make up a new way of expressing fashion each year.
So if you wanna look trendy and fabulous this summer, all you have to do is to wear one of the above breathtaking summer nail designs!