White Shellac Nails are a famous variant of gel nails that is so rich in terms of colors, shine and durability. If you want the shine of gel nails by applying a nail polish you can try these nails. A UV light curing process helps the polish get attached to the nail plate for a long time.
A regular shellac manicure lasts for two weeks without any chipping or split. If you want to enhance the glamour of your nails, shellac white mani is the most classical type to adorn.
Stunning White Shellac Nails Designs
Shellac is best suitable for colorful nails. But you can also design your nails with shellac french manicure that is actually shellac nails having white tips. Besides, black with white shellac & pink with white shellac are also considered as white shellac nails. Pick the best 10 white shellac nail forms to be looked elegant.
#1. White Coffin Shellac Nails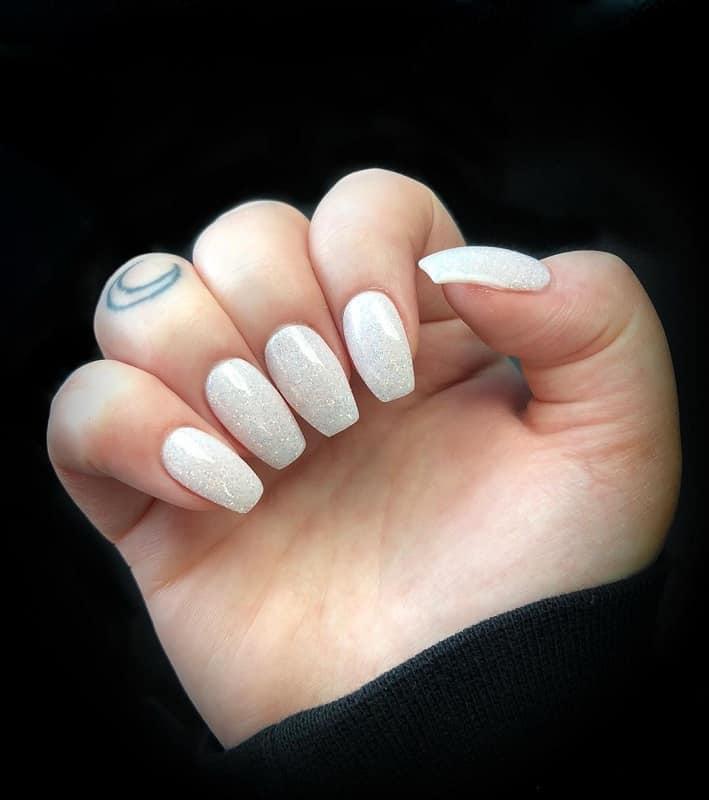 Attending a party or an important event? Or is it your wedding day and need nails to match your dress? White sparkly shellac nails are simple, but that glittery, shiny polish looks mesmerizing, making this manicure perfect for fancy occasions.
#2. Matte Shellac Nails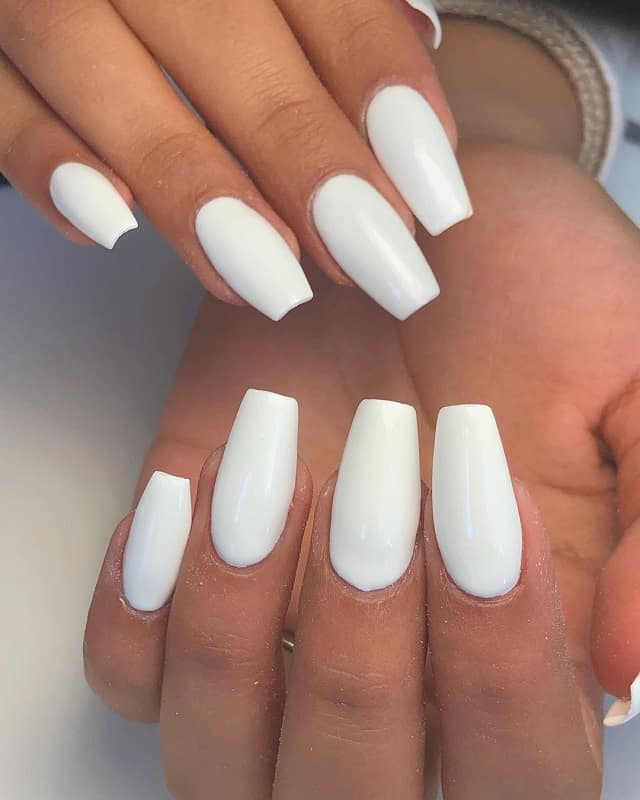 White shellac chrome nails might seem dull to some, but you must accept that a chrome touch totally changes their appearance. They are so feminine and with a perfect coffin shape.
#3. Marble Shellac Nails
You can not ignore white shellac marble nails, that's for sure! Pull off a long square-shaped nail and recreate that marble effect on the ring fingernail. You will obtain a plus of elegance once you apply a thin golden line that goes vertically and a simple rhinestone at the base.
#4. Short White Nails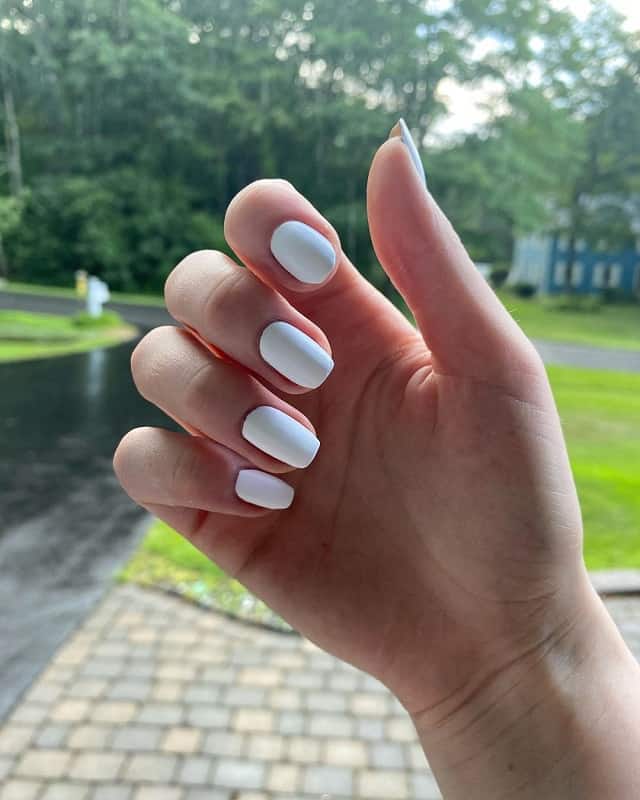 If you don't want something too fancy, matte white shellac nails are the ones for you. The polish lasts up to even 14 days, so you'll achieve 2 weeks with no worries about your manicure.
#5. Square Shellac Nails
Long shellac nails with a squared shape are ideal for women who want to look sophisticated. If you want them to yell extravagance, apply shining rhinestones at the base of some of your nails.
#6. Glittery Black and White Shellac Nails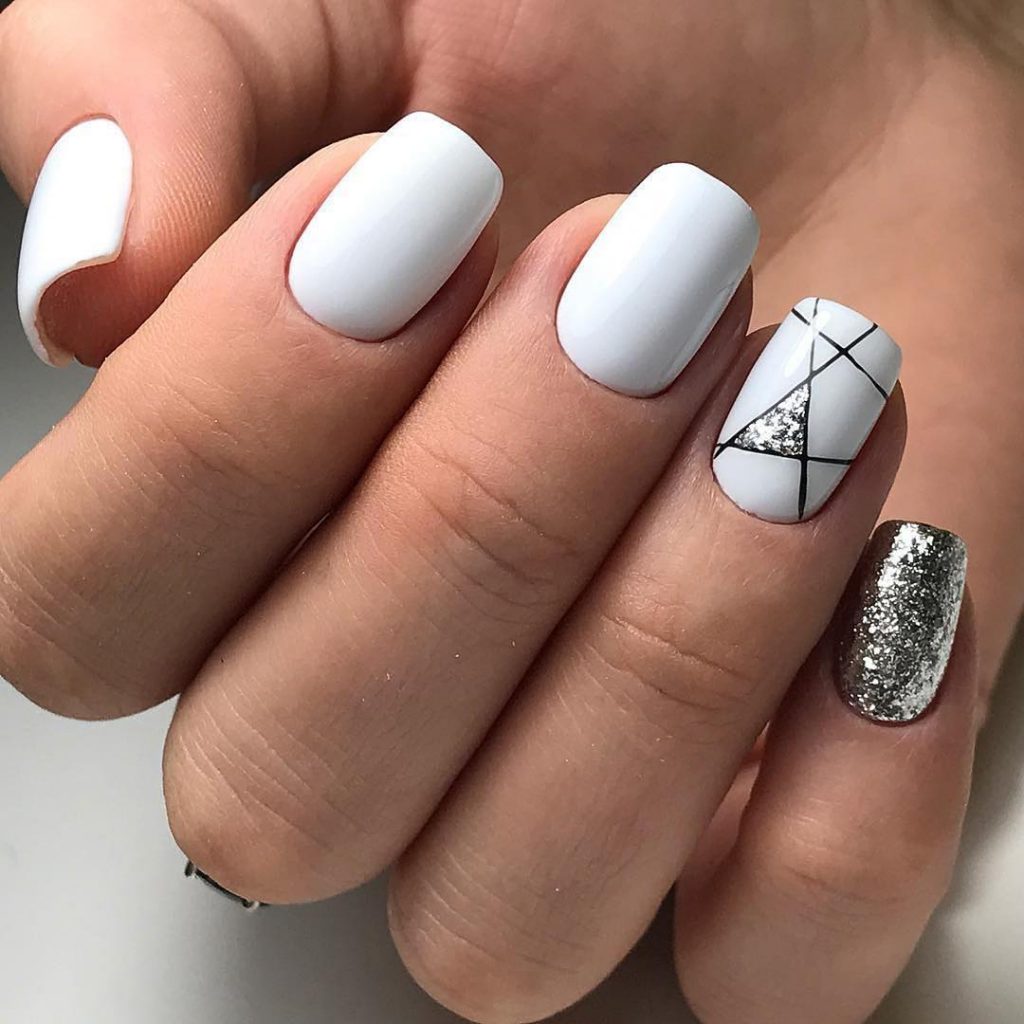 These nails look astounding. At first, apply white color nail polish on your nails. Then paint some black stripes using the tips of a thin brush. Add glitters to get the extra shine.
Shellac Nail Design Inspiration
#7. Shellac Nails White Tip
French manicure is a popular manicure worldwide. You can have the charm of these gorgeous shellac french manicure by using white shellac colors.
#8. Pink And White Shellac
You can blend the beauty of white and pink together in a single manicure. The tinsels are enhancing the shine of these nails. And the color is somewhere in between pink and white.
#9. White Glittery Shellac Nails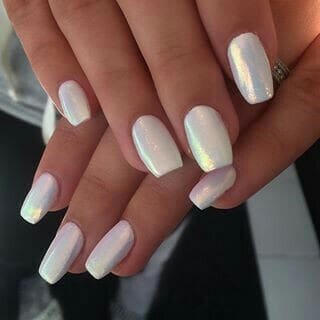 Shellac have some colors that are shimmery. You can use them to get a glittery effect on the nails. Choose a shimmery white color while getting shellac white nails.
#10. Absolutely White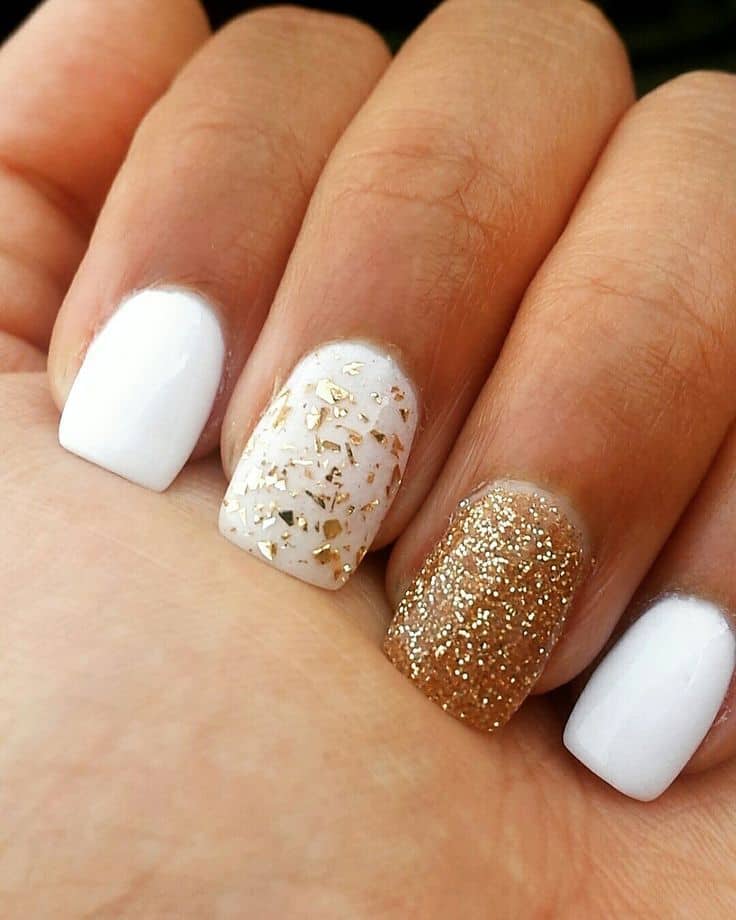 These nails are absolutely white. You can use CND Shellac Studio White to get these stunning white nails. Paint one of the nails with gold glitter to add diversity.
Stunning White Shellac to Adorn Your Nails
Painting on nails has listed on the "must-to-do" list of every fashionable girl. More specifically, they love the white shellac nails to be looked smooth & relaxed. You can just paint your nails with them and relax for the next 14 days without any second thought.