50 Mind-Boggling French Tip Nail Design Ideas
Nail designs are not only about a one unique nail polish color, french tip nails give you the opportunity to break your routine in your fashion style by tipping your design with a color you would like to look special through it.
French Tip Nail Designs We Love
Everyone knows that to get a girl in a good mood you have to take her into shopping and other stuff. But what no one knows is that a women's nails perfection brings her to a blissful state. In the world of nail designs, there is the french tip nail design that can highlight a picky woman's day. Especially if winter is about to leave and you are wondering how to have appealing nails because now you don't have to hide your soft hands inside a pair of warm gloves.So since you are reading this, let's have a sneak peak on the list below, because if you don't you will be missing something you don't want to.
#1.Glittery Red Tips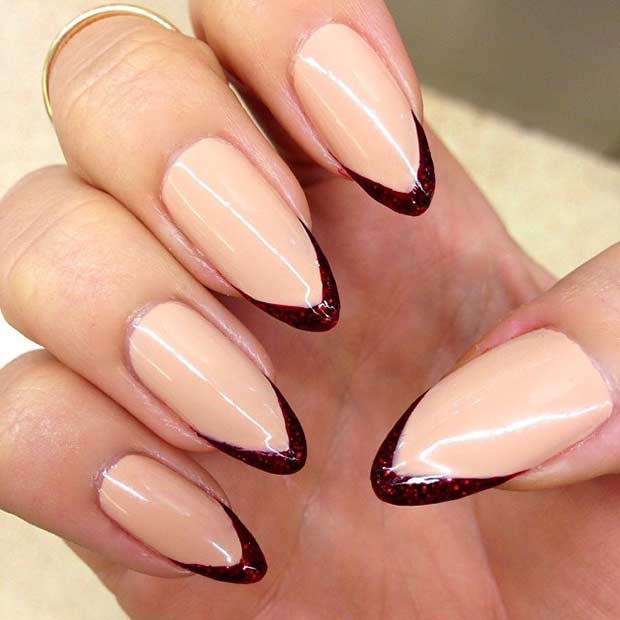 Having glittery red tips on your nail design makes a woman's hand the center of attention in a classy night party . Especially choosing the bloody red color to be the one that would up your night , and give you the ability to attract the invited to the party (not to mention that this helps in winning the heart of a guy you may have a crush on).
#2.White French Tips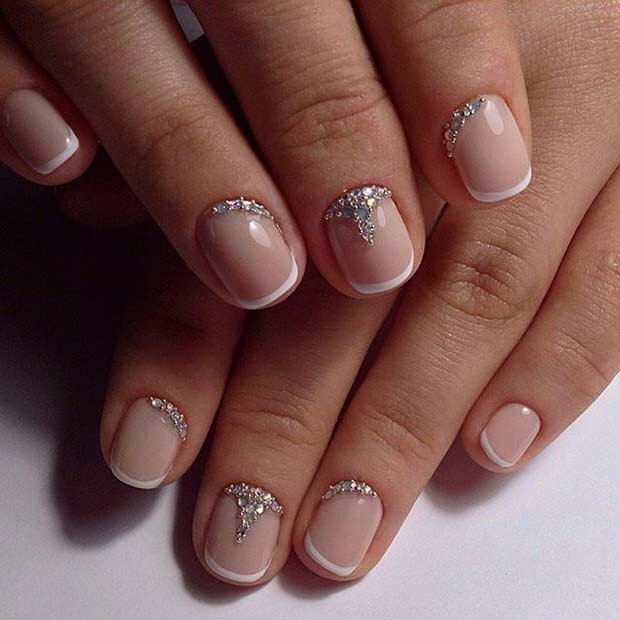 A transparent base and a thin white tip make up the most simple french tip design perfect for the brides. Actually, this combination is usually the standard and the well-known kind of french tip designing. Adding chevron decals to the 3 mid fingers make them special having the middle finger as the center of eye contact, and the ring and the index finger as the less attractive ones but the specialized from the other not designed fingers.
#3.Crimson Glitter French Tips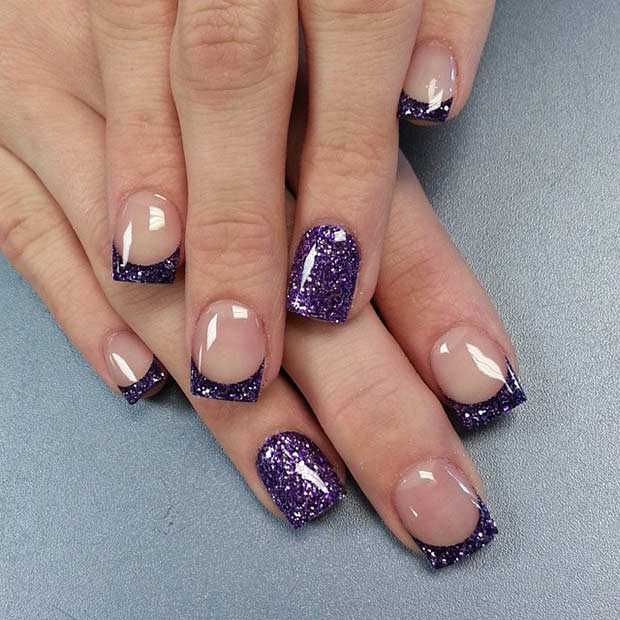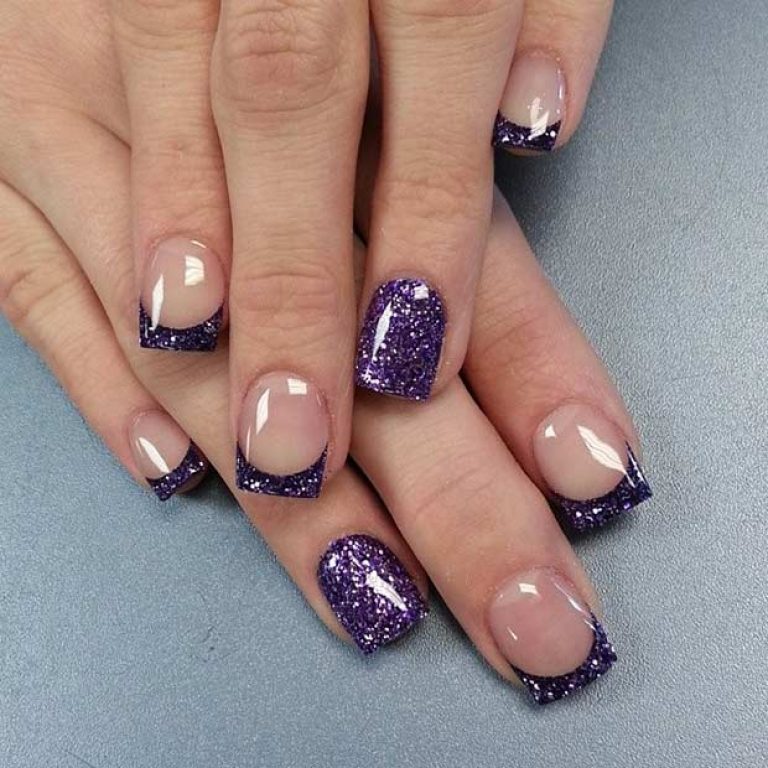 You are free to shape your nails in the way you like, but you have to notice that shaping your nails leads to the changing of the shape of your tipped fingers. Square shaped nails with glittery royal purple tips and a transparent base is breathtaking! Especially when having the ring finger different from the others by having it polished with only 1 color which is the royal purple, not to mention that this shade of purple is the most classy one and we can recognize this from its name"The Royal Purple'.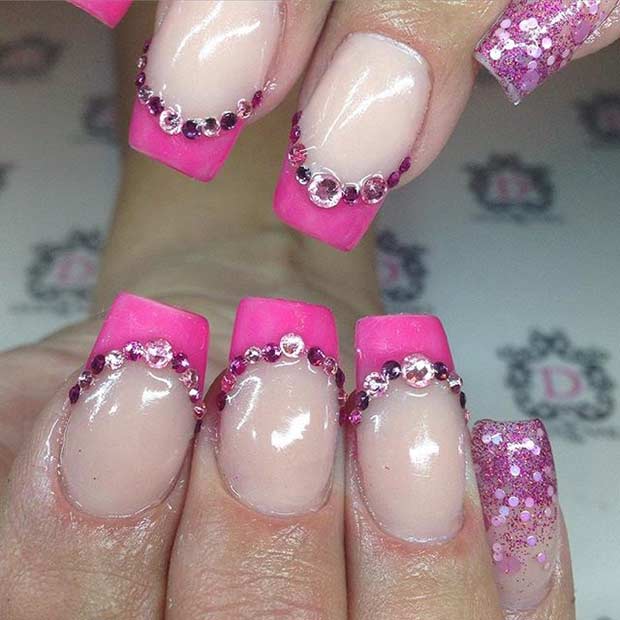 Going pink and puffy is what most women like. Young girls are not the only fans on pink, some women are also big fans of this color.A woman interested in this color would be pleased by having it the color of her tip in the design and surrounding the tip with shiny pinkish decals.
#5. Bridal White
One of the best and easiest french tip nail designs.Such a design is wanted by a woman on her wedding day where she is all dressed with the bridal white color and her dress may include some silver edges.However, the bride will be searching for an appealing design for her wedding nails, but at the same time a design that matches the style of her dress.Therefore, a thick tipped nail with bridal white, a silver line between the base and the tip, and the middle finger as a center of attention polished by the silver color is all that a bride wants on her big day so that she can feel confident to show her hand to her handsome future husband when he puts the ring on her left hand ring finger.