Wondering what is gel nail polish and a proper way to wear one? Well, if you are an old school type of a girl then you are probably a big fan of gel manicures. This type of a manicure has been with us ever since the beginning of time, and then later came solars, acrylics, tips and all the other fancy charade. It is good to switch up your nail polish colors, as well as the type of a manicure you are getting from time to time. Your nails should not get used to anything plastic or even fake on a regular basis.
What is Gel Nail Polish?
Gel nail polish is a total win for women who love their natural nails and is a lot different than acrylic nails. Acrylics are a fake type of a manicure, which is done with liquid and powders at the same time into making a glass like form of a nail. Acrylics can be colored any way you want them to be, and are usually done super long and super bold. Gel, on the other hand, is done with very thick and long lasting colors on your natural nails no matter the length.
Some Facts About The Gel Nail Polishes
Gel nail polishes are a lot like your typical nail polishes, but only last longer and should be cured under a UV light. If you have a UV lamp you should cure them 2 minutes under neat it per one color coat. You will be amazed to see how some gel with a touch of UV lights creates magic on your nails for weeks.
Your Nail Bed
Any manicure that you do on top of your natural nails can easily dry them out and weaken out your nail beds. This goes out for the gel nail polish as well. Gel nail polish is very thick and usually extremely impossible to remove. You should have your regular refills every three weeks if you like to have a persistent and long lasting color. In case you get bored of them and want to take them off, let your nail tech do that for you. Don't scrape them off because you will end up hurting yourself. That is if you don't know a proper way to do it.
Know More About Different Nail Types
Removing Them Yourself
However, there are ways to remove gels at home safely. This advice is recommended only to those women who are really not in the mood for spending money, or who just want to get it over with as fast and convenient as possible. Get yourself a pure acetone that you can buy anywhere, and make sure you have at least an hour of your time to do this process. Soak your cotton balls in acetone and place them on top of your nails. Then, as seen in the upper picture, put a foil around your nails. Wrap them around and let them soak like that for 20 minutes. Remove the foil's and peel off the polish. At this point your hands will be dehydrated, so you better get yourself a hand cream, as well as some cuticle oils.
What's The Thing With The UV Radiation?
There are some deliberations that the UV lamps can be dangerous and that they make too much of the radiation. If you are skeptical there is a solution for you as well. In our modern technology, we have many new products coming out each and every day. There are some LED curing lamps that you can buy, or ask to use when at the salon. They are less likely to harm you and you shouldn't worry about it. In case you are still worried you can use a sunscreen before being exposed to the lights.
At Home Method
Some try at home gel kits could work on you if you are willing to put some money and time investment into them. Ciate is making at home kit which even comes with a practical, but small, LED lamp. If you believe that you are capable and brave enough to do your own nails, this just might save your day as well as your allowance. Just follow the instruction manual that comes inside of the box and you will be fine.
From a financial aspect, gels cost anywhere from $35 to 60-70$. These prices depend on where you live, and what type of a gel manicure you are getting. The more demanding the nail art, the higher the price. A basic manicure that is mono colored is usually $35.
How Long?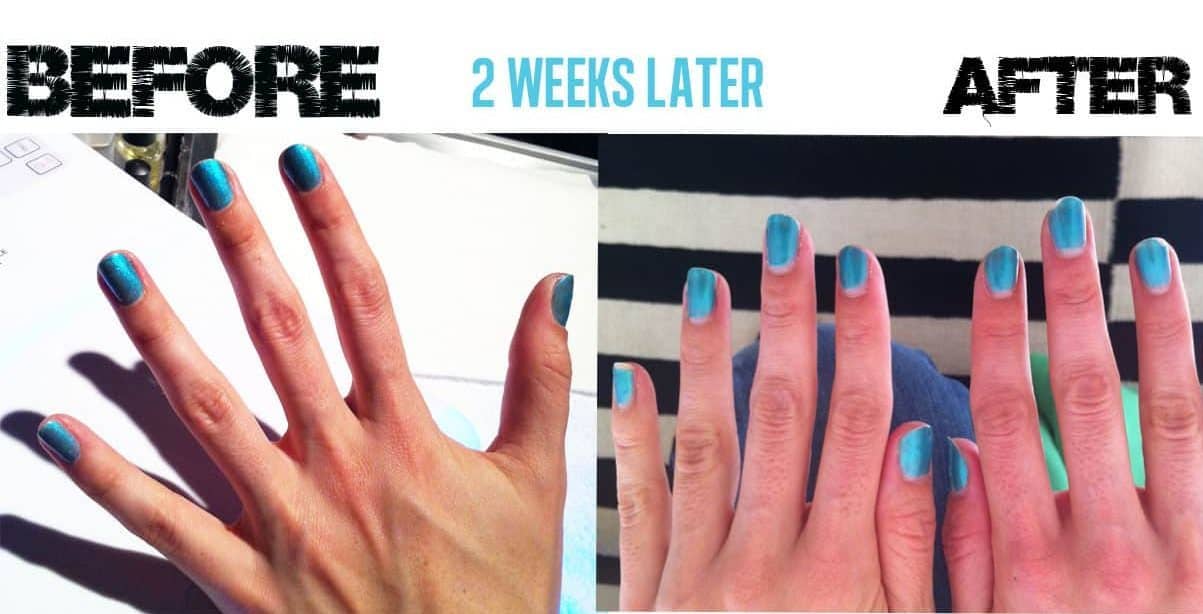 In general, your gel manicure will last you up to 2 weeks. In that period you won't have to do your refills and it will be chip free. However, after that period, you should go to the salon. They may last you a little shorter period of time if you are not taking care of them. Try to do your everyday life activities as carefully as possible.
Try These Stunning Gel Nail Designs
If you are a fan of acrylics why not switch it up a bit? The same goes if you are constantly using regular nail polish. Gel manicures may end up growing on you and changing your life. Try to get them and see how you feel about them. We have a very good feeling that it may end up better than you'd expect.