Going beyond the traditional manicure, various options jump to our minds, nevertheless shellac nail design comes in first place. Starting with artificial plastic nail extensions, passing by gel and acrylic nails, reaching shellac nail designs.
As opinions vary, and nail lovers argue which nail design option is the best among them, most of them agree that shellac nails are the most suitable to give you length and strength while protecting your own natural nails from damage and breakage.
What Is Shellac Nail?
Most women confuse between shellac nails and gel ones. That is most likely because shellac is basically made of gel, but not just that, it is a combination of gel and regular nail polish.
That means that this method offers the best of both worlds, it's flexible; it can be used to lengthen and extend your nails without fully hardening them, and just as with any other polish label, you have plenty of options to choose from your rainbow catalog.
Shellac Vs. Gel Nails:
Best Shellac Nail Designs
Which woman doesn't drool over perfectly manicured nails, free of smudges and chipping lasting weeks.?
This hybrid considered manicure has jumped to the rescue for us busy women running from one errand to another, searching for a break to run to the nearest salon and get our nails done.
Adding to all that is the stunning shine, perfect finish, and hard durable nail polish you'll end up with. Check the list we've got below, and if you haven't tried shellac nails, you'll certainly want to.
#1. Shellac French Tip Nail Design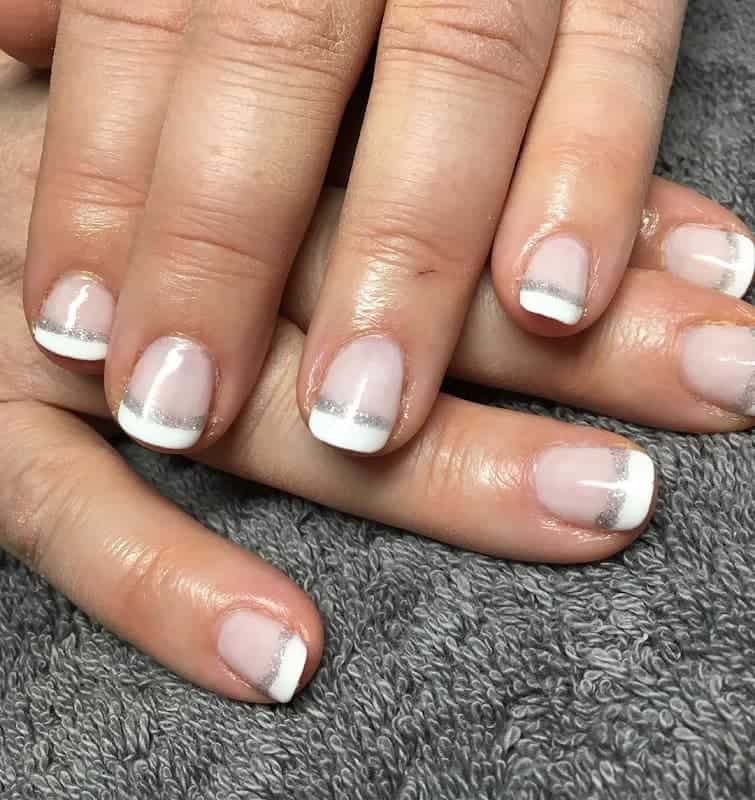 #2. Shellac Design with Glitter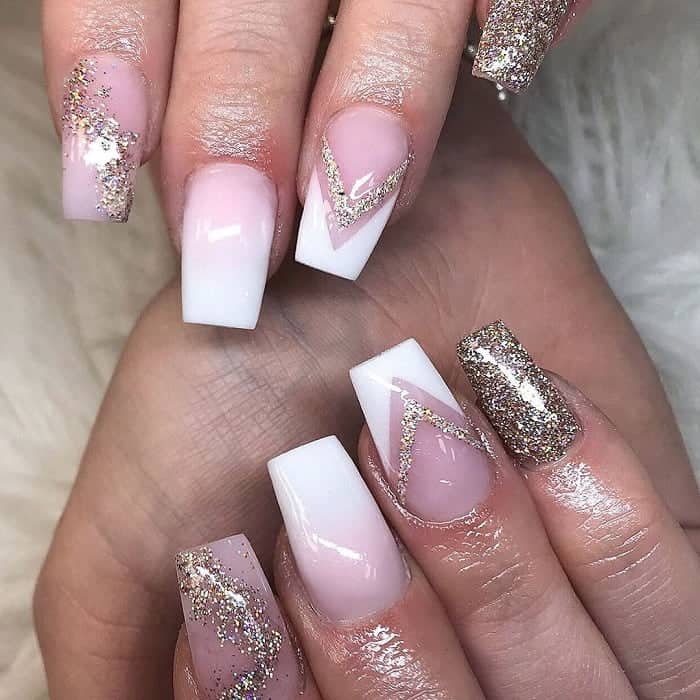 #3. Summer Shellac Nails
#4. Shellac Nails for Christmas
#5. Gold Shellac Nail Design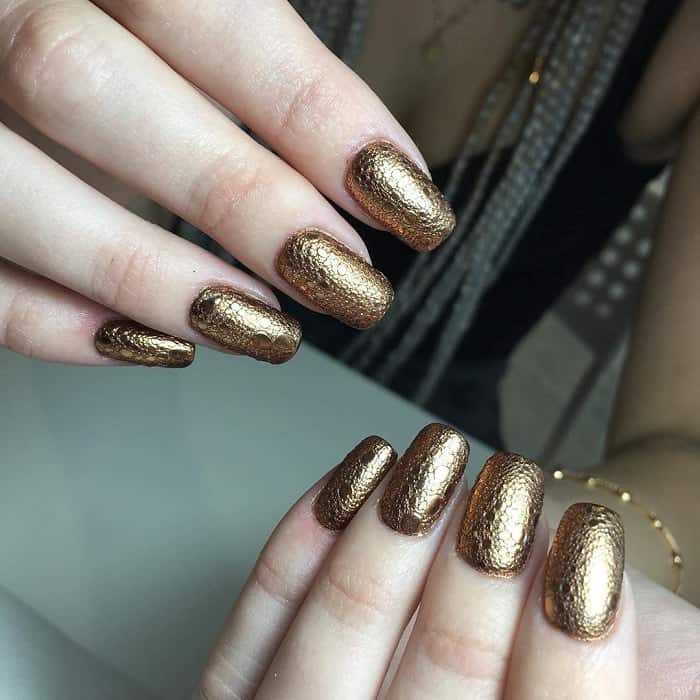 #6. White Shellac Nail Paint
#7. Shellac Nail Design for Wedding
#8. Yellow Shellac Nails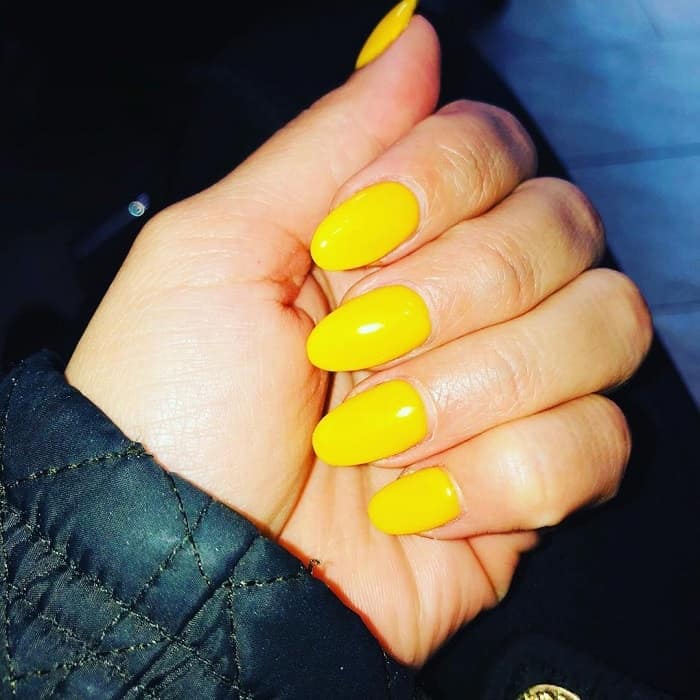 #9. Fall Shellac Nails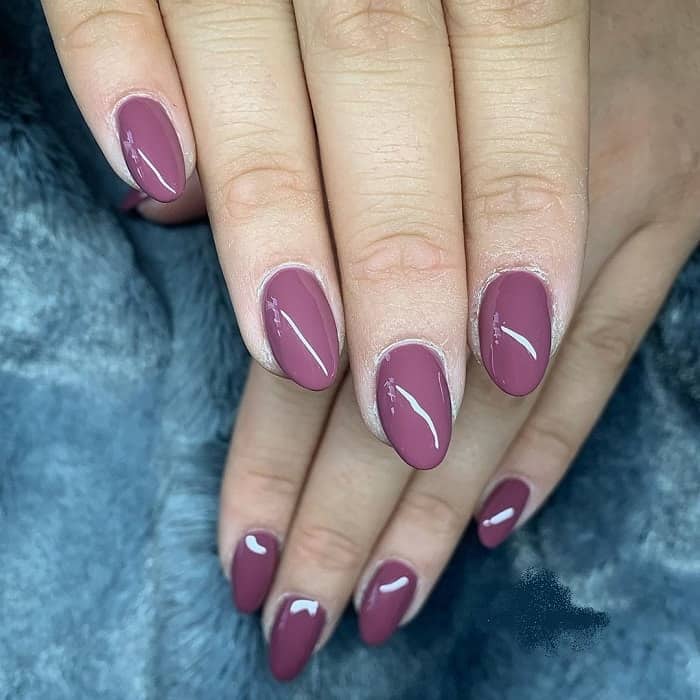 #10. Short Shellac Nail Design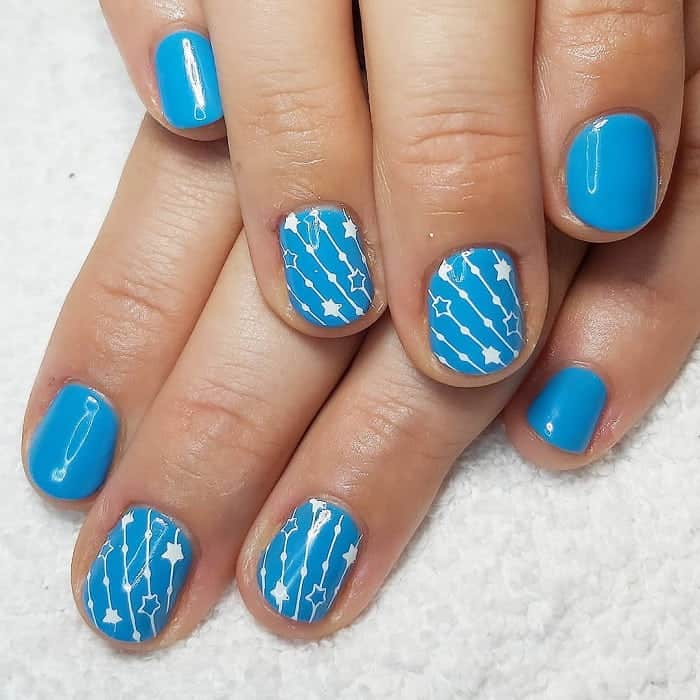 #11. Shellac Toe Nails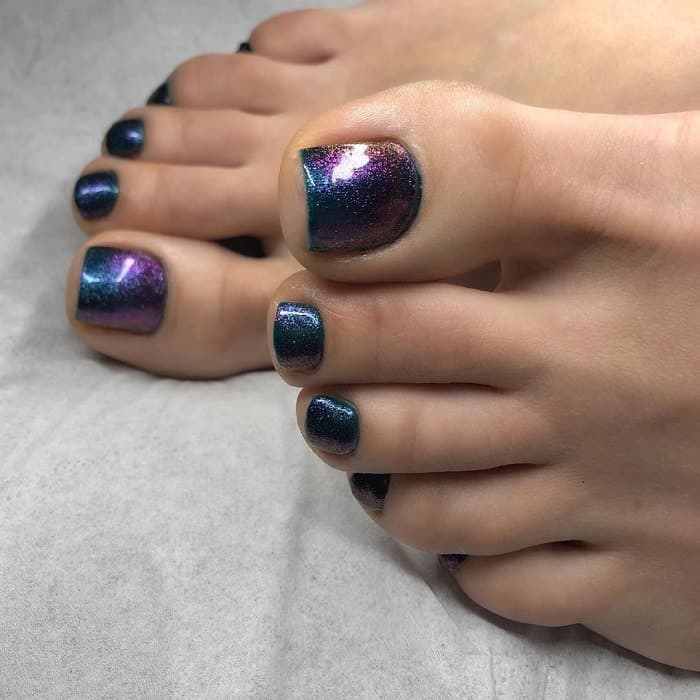 #12. Matte Shellac Nails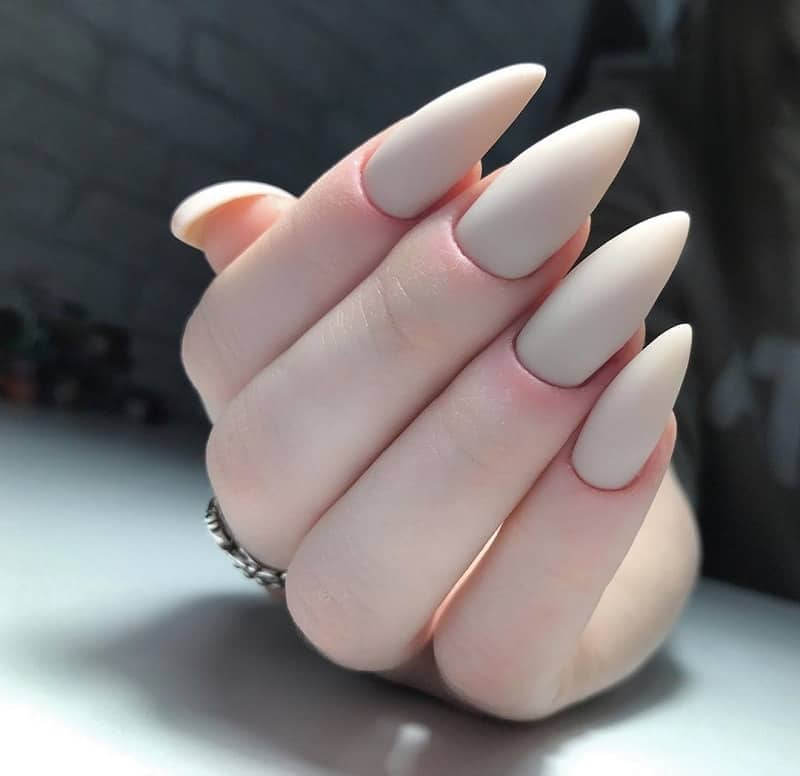 #13. Pink Shellac Nails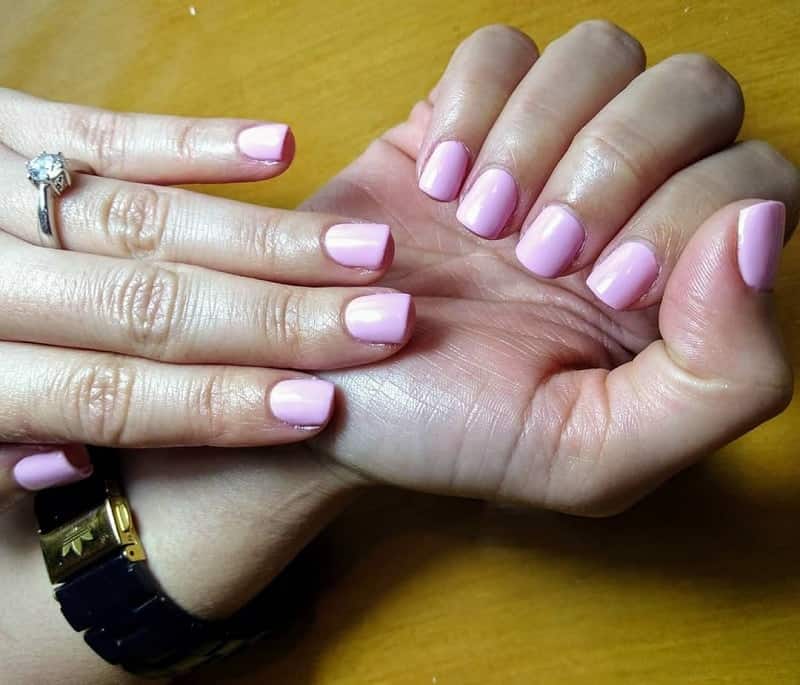 #14. Matte Black Design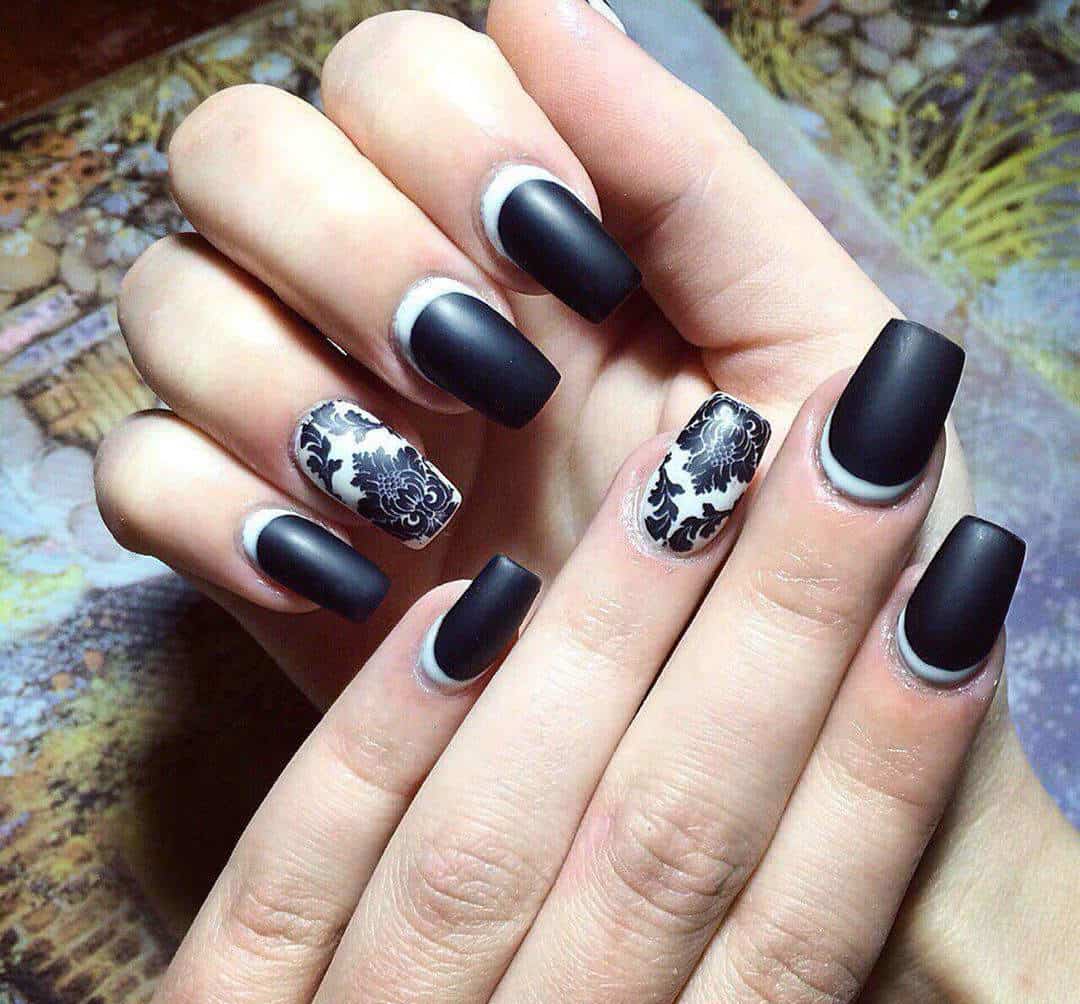 The color of elegance strikes again and wows the crowds with this matte black design.
Unique and Creative Solar Nail Designs
#15. Silver & Blue Gradient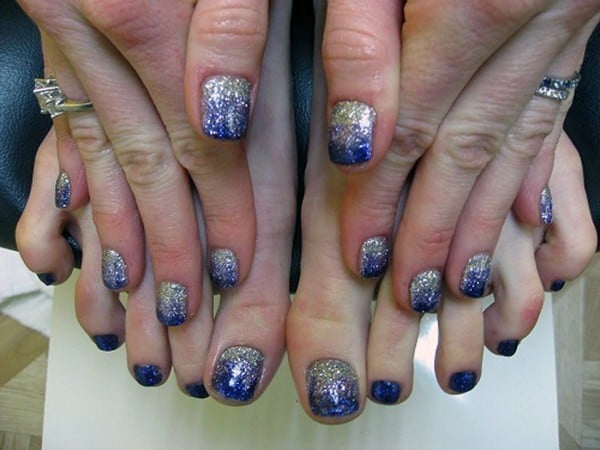 Get a full look with these shellac nails and toenails. Designed with this ombre nail design in blue and silver gradients.
#16. Stiletto Shellac Nails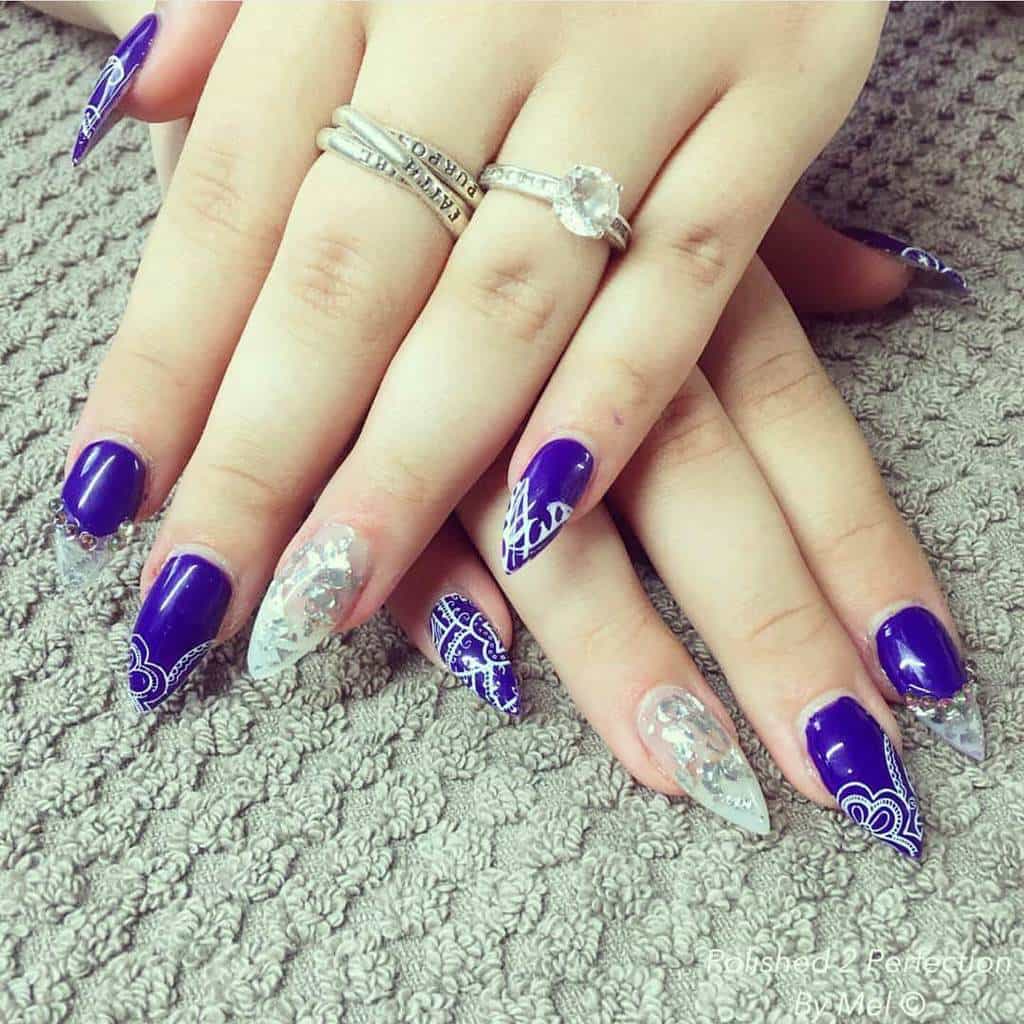 Nothing suits stiletto nails more than shellac nail technique. Decorate your navy sharp nails with white floral tips, and add an accent transparent nail with silver flakes for an attractive appeal
#17. Art On Shellac
Play with shimmering red and white polishes to create this interesting nail design. No nail like another, each special and unique in this theme of colors.
#18. Studded Burgundy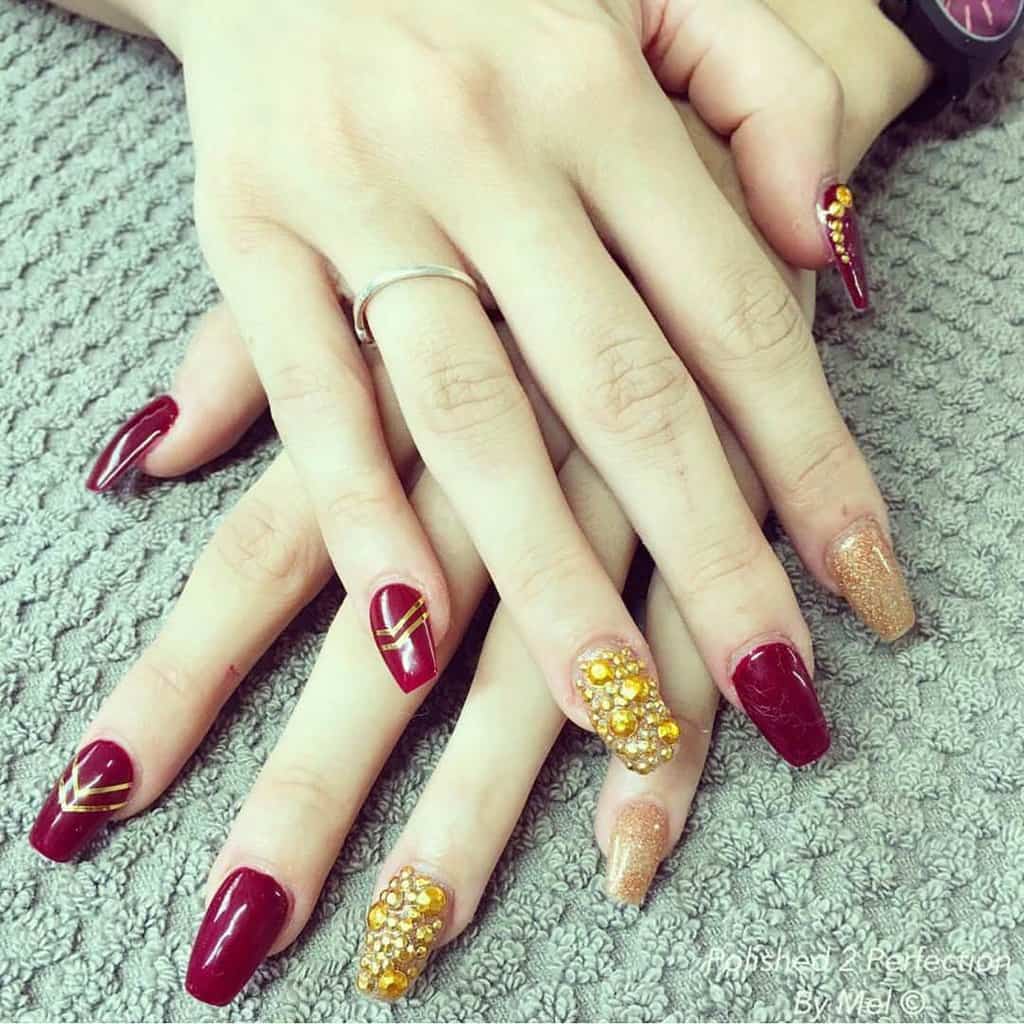 Gems, embellishments, stripes, glitter…All options and details that'll carry a simple design from plain to extravagant, for no one wanna be stuck with a plain design for weeks right?
#19. Creative on Blue Ombre
Get the cold winter vibes to your shellac nails. Paint your gorgeous nails with an ombre design in the shades of blue, and emphasis that Christmas look with bold snowflakes that decorate your mani.
#20. Lilac Beauty
Choose a design to reflect your femininity and grace: a color so attractive in its simplicity as the lilac-purple shade to accentuate your nail design.
Play Around Wearing Pink Nails
#21. Sky Blue & Gold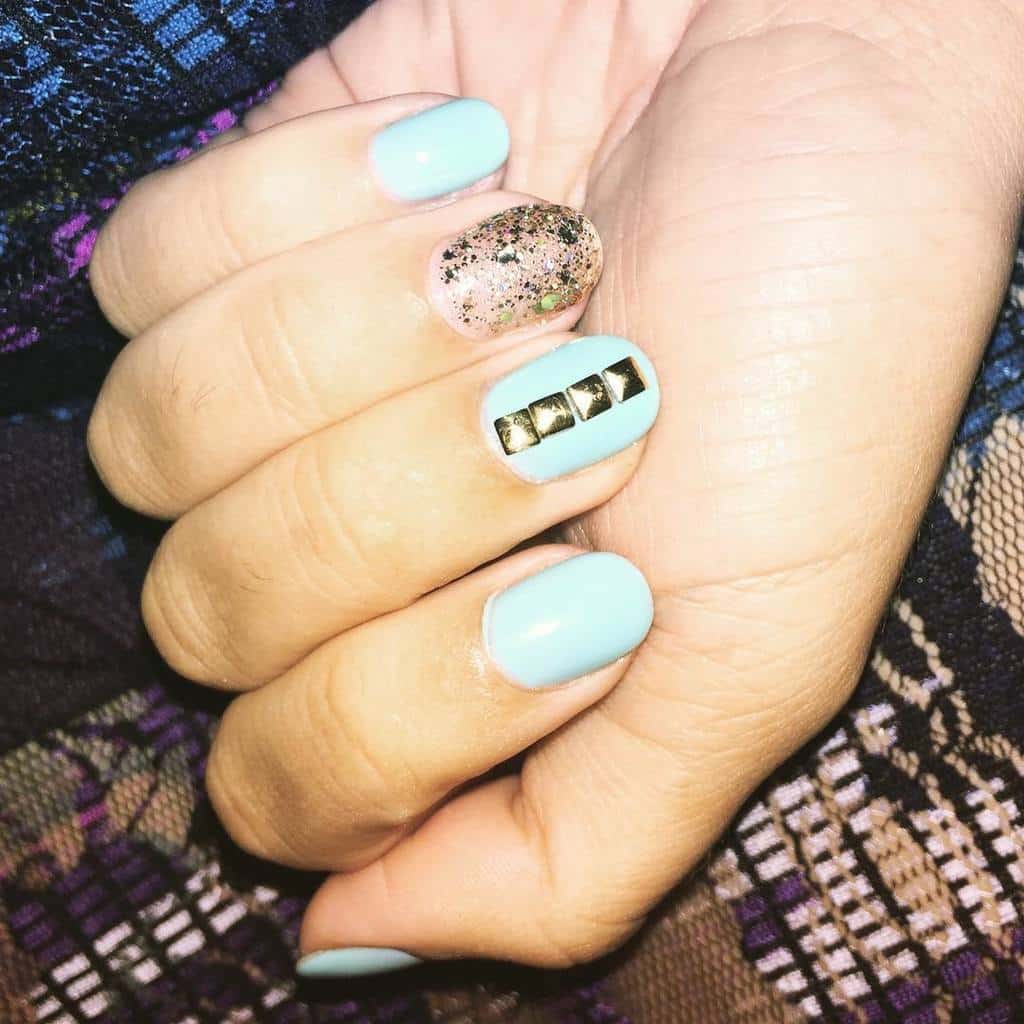 Show off your perfect shellac nails with this sky-blue shade, alternated with a remarkable golden nail and another studded one.
#22. Red For The Holidays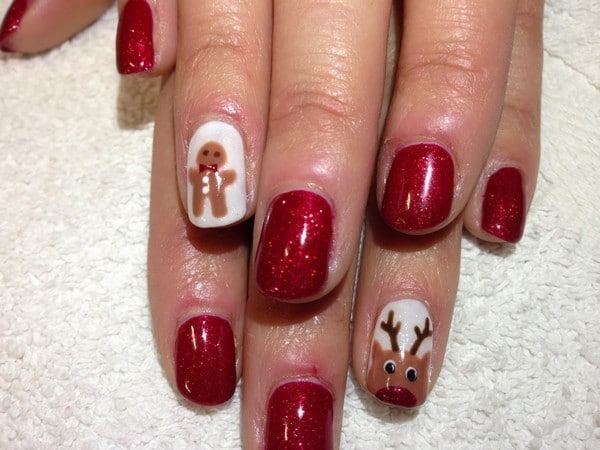 Get your holiday outfit completed with nails that speak Christmas. And everyone knows nothing screams Christmas like the shimmering shade of wine-red color.
#23. Golden Goddess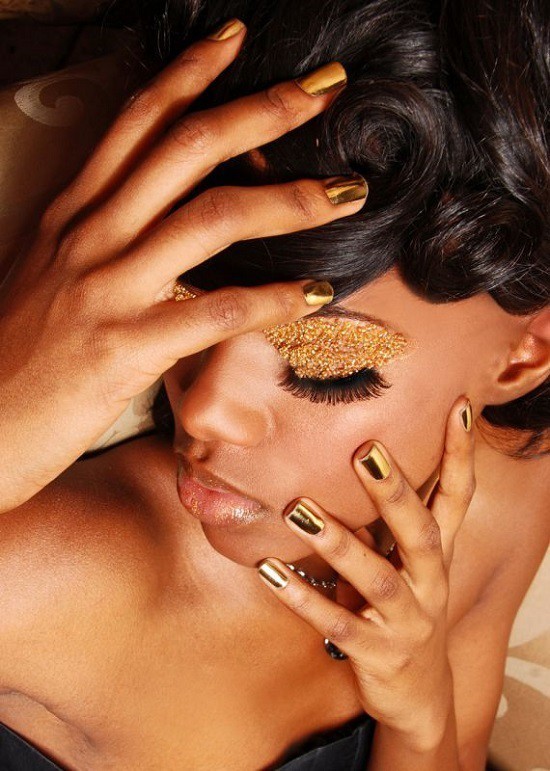 A dramatic look with this metallic golden manicure choice for your shellac nails. No better royal appearance to last for weeks other than this nail color choice.
#24. Short Square Shellac Nail Design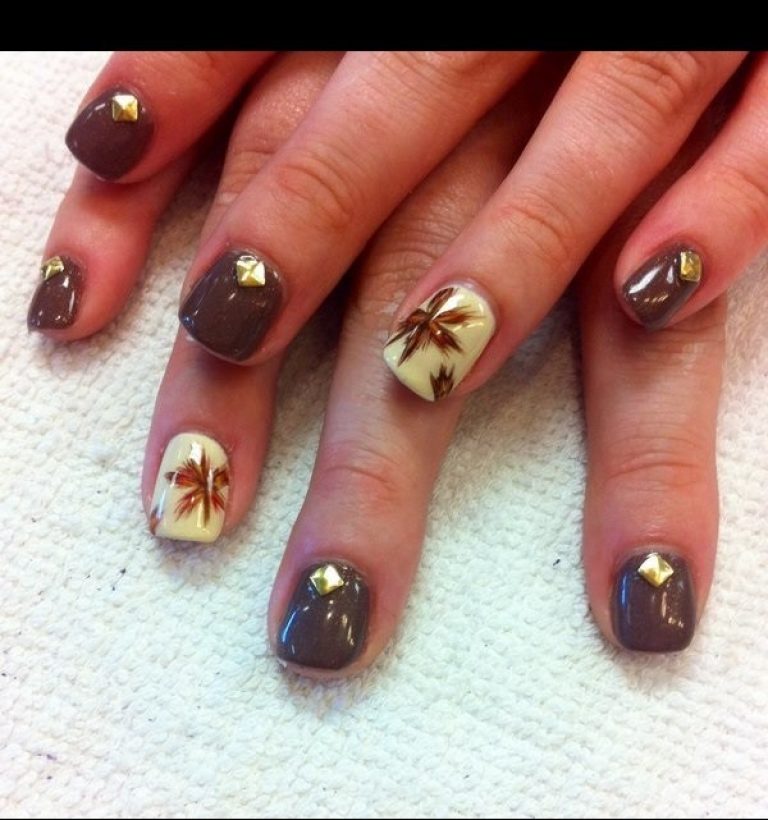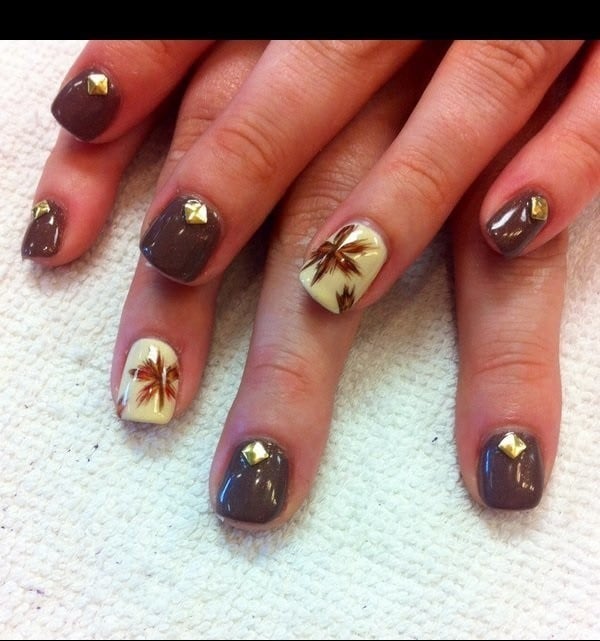 Most women believe that the shellac technique is just a method to get taller nails, when in fact it is a technique that is most suitable to save your nails from damage.
Here, we've got a shellac nail design that prides short nails with a cozy soft shade of plum.
#25. Winter Vibes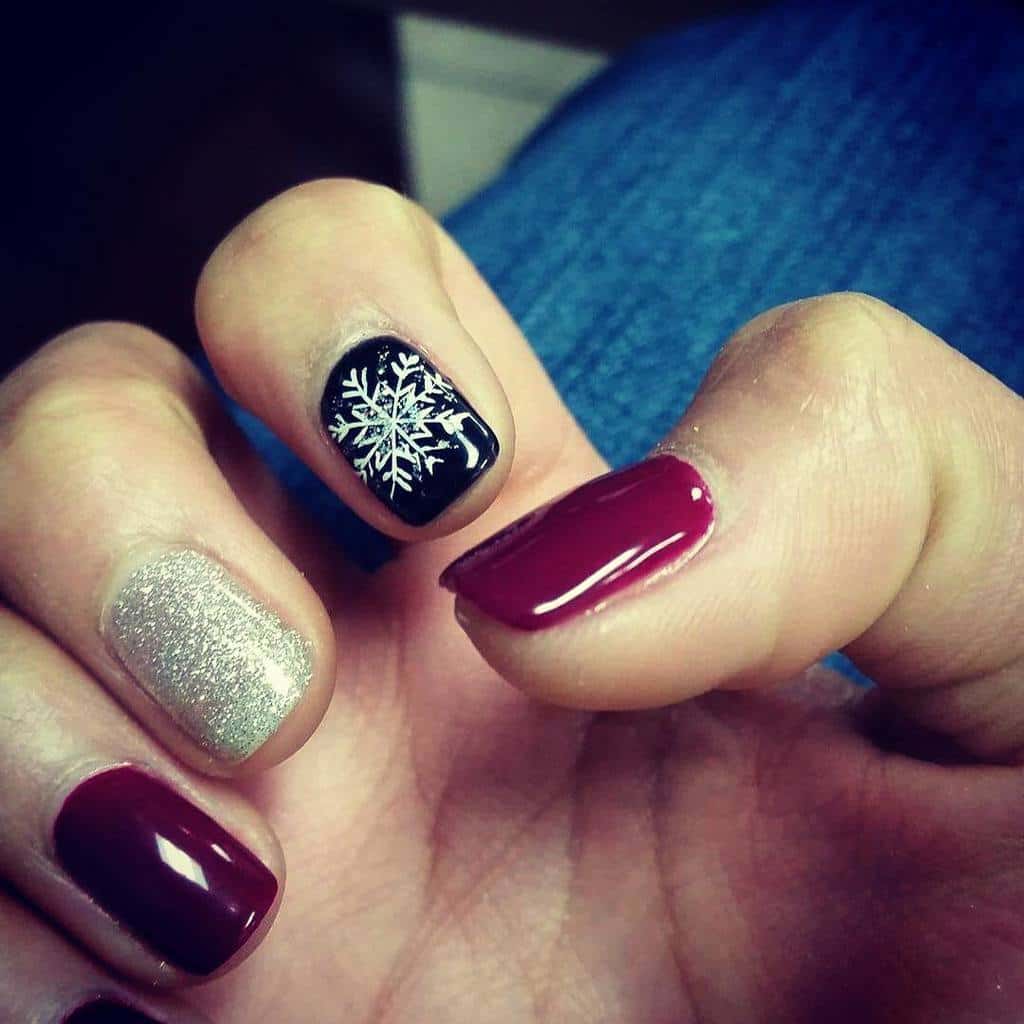 Don't worry about the visit to your nail artist in this rainy weather, for these nails will last through the storm; for weeks and weeks. Choose your favorite cozy shades to match your cozy outfits this season.
#26. Purple Degradation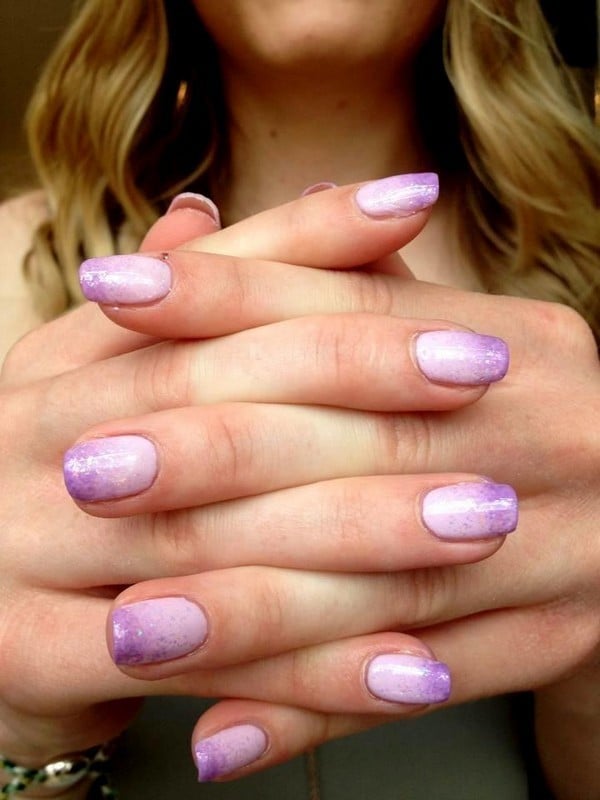 When getting your shellac nails manicured keep in mind that you should get a design that'll match your everyday appearance and outfits.
A soft calm degradation of light purple to lilac as an ombre nail design is a perfect choice for example.
Luxurious Purple Nail Designs to Try
#27. Tuxedo & bow!
Even though you're a girly girl that appreciates perfect nails you can always varnish them with playful boyish designs. You can add a little drama on your wedding day wearing this nails matched with the Grooms outfit.
#28. Earth Colored Shellac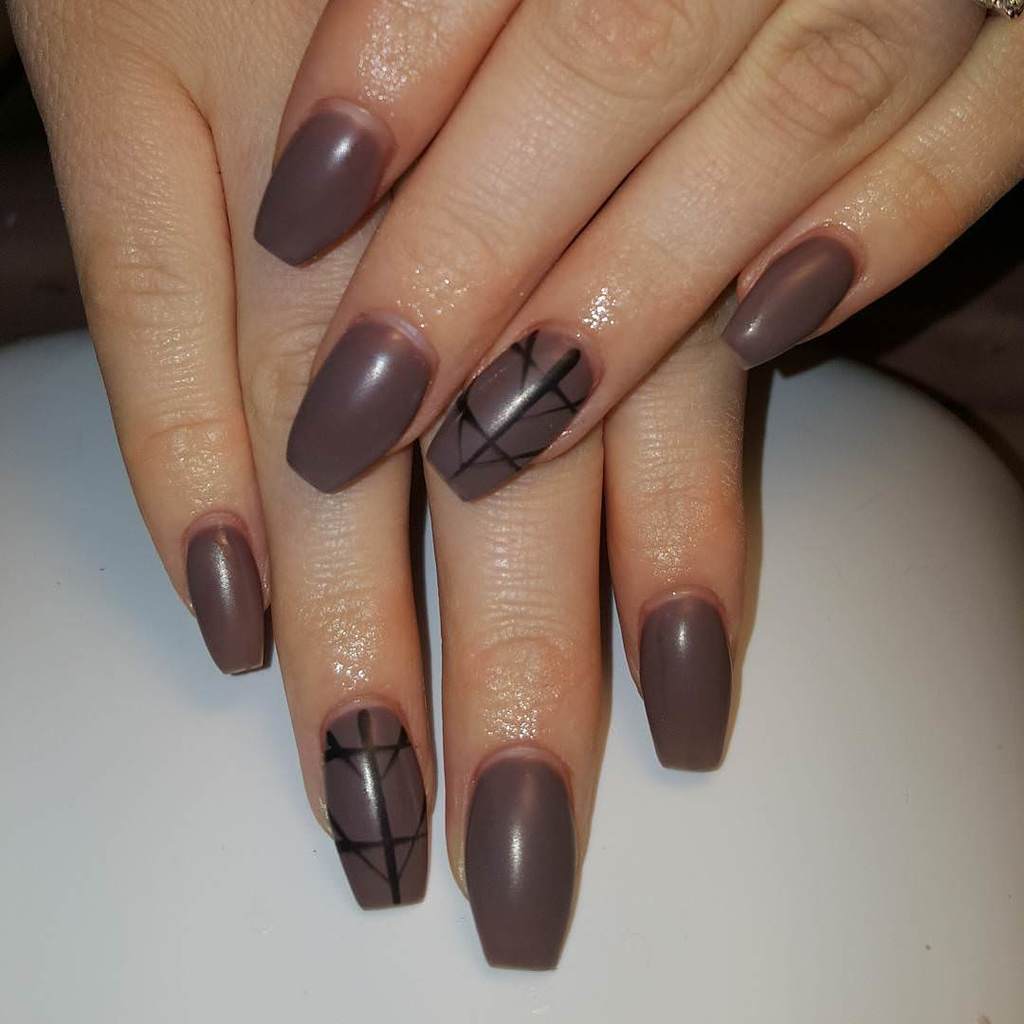 Earth colors have been so popular in the nail art world for a while now, so it's no surprise that this brown-purple shade came as a color choice for these coffin pedicured shellac nails.
#29. Sweet & Cute Design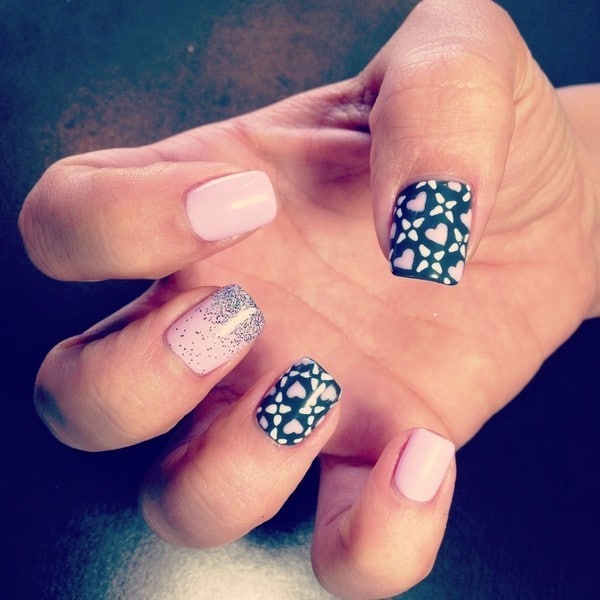 Sweet and cute nail design, a combination that's most suitable to match your outfits and styles from day to day.
#30. Girly Themed Shellac Nails
Hot-pink, silver, and chevron in black and white…Three styles in the same shellac design for an attractive combination to match your girly and glamorous personality
#31. Mixture Of Patterns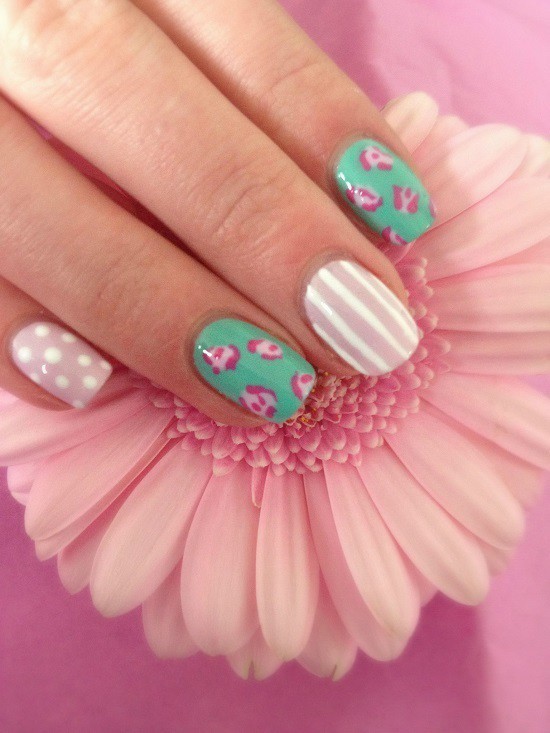 When all patterns are on trend this season, and you find it hard to decide which to get on your weeks-lasting nails manicure, this is the cute and fun design you'll end up with.
#32. Elegance In Simplicity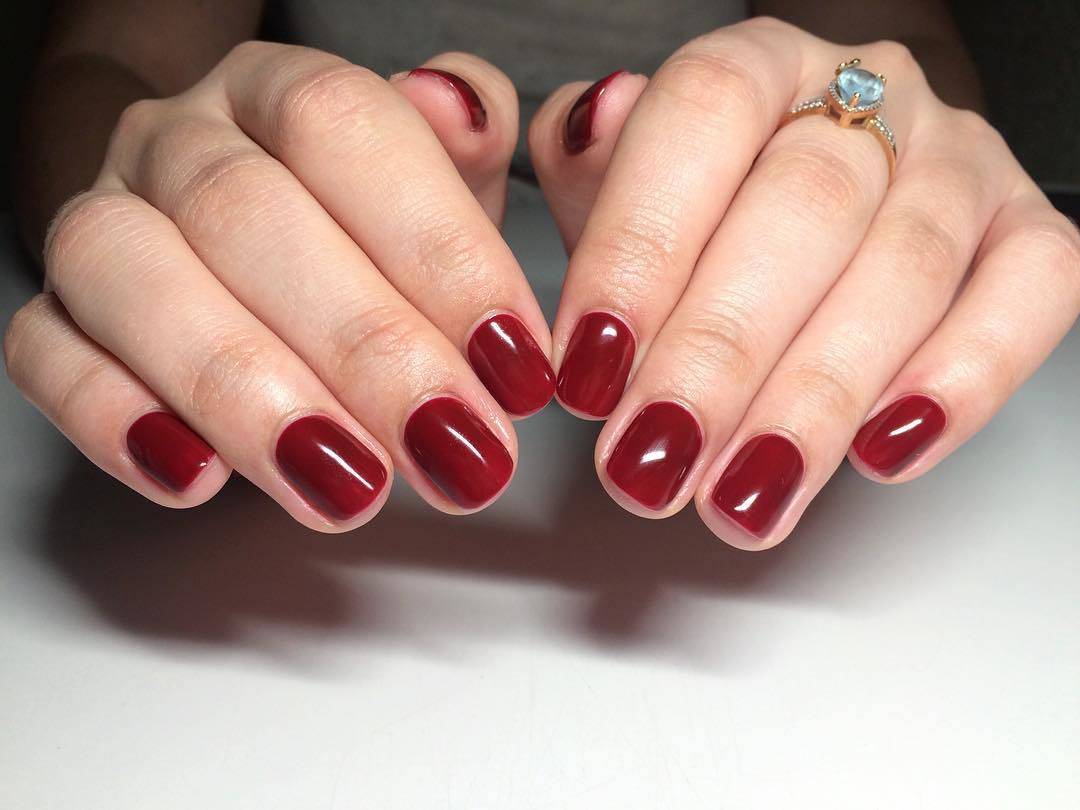 When simplicity is elegance and wine is the color of grace, this design falls directly as a choice to varnish your nails that'll last weeks.
#33. Girly Tips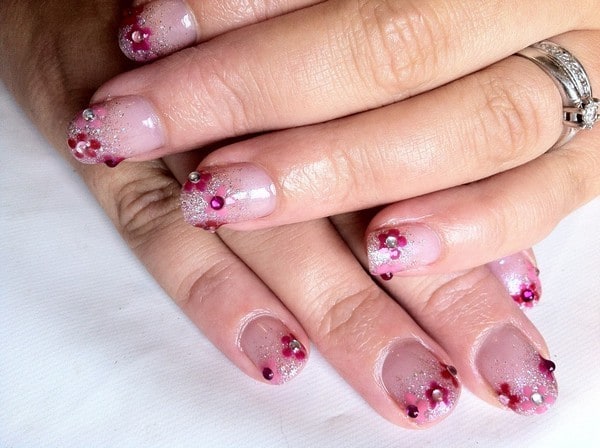 Accessorize the tips of your nude nails with silver glitter, flowers, and stress, to pride your femininity in this shellac nail design.
#34. Nude Shellac Nail Design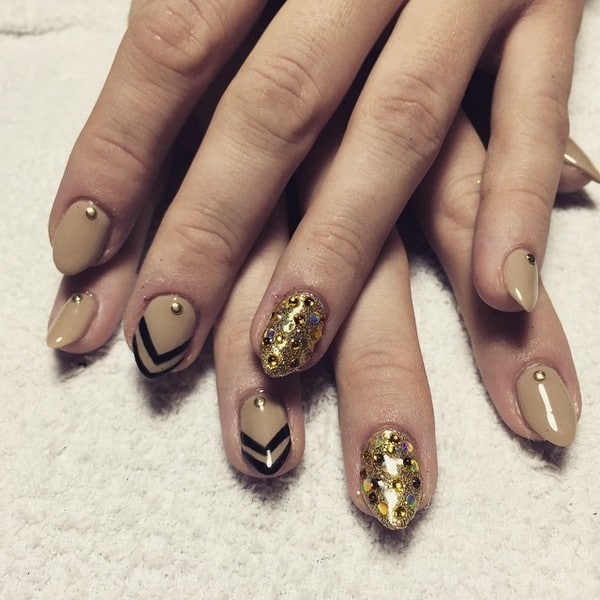 No one can argue how classy and gracious the nude color is, so it's only obvious for us to choose this color for our dramatic stiletto nails.
#35. Black & Beige Combo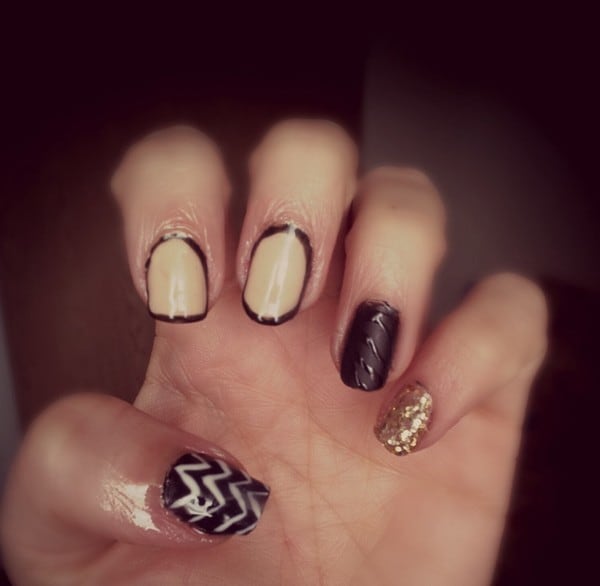 When you're a caffeine-addict and like your coffee with a bit of cream, this addiction will certainly inspire you to get black and cream themed shellac nail design.
#36. Accent Base
When shellac nails offer you the option to refill the bases after the growth of the nail, you can always play with color options to get an attractive base to match your original shellac color.
#37. Positive & Negative Shellac Nail Design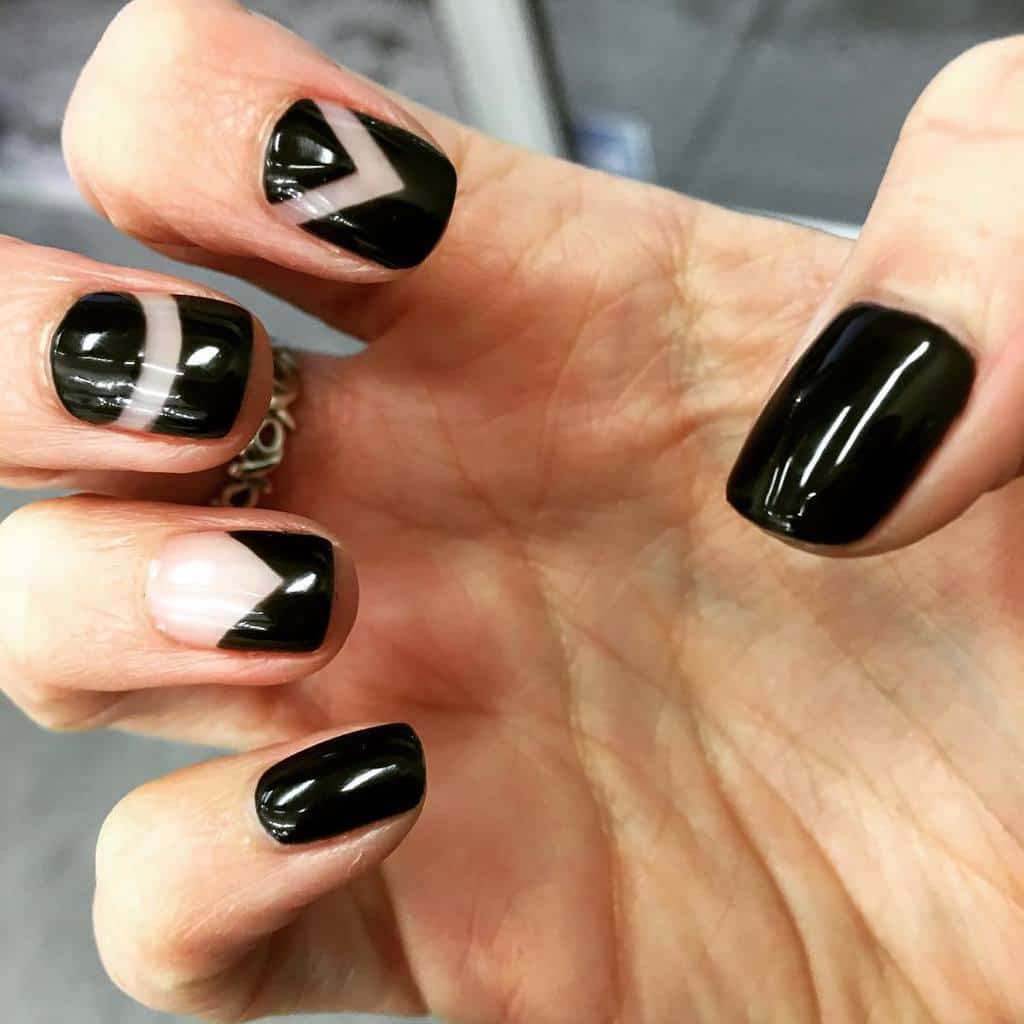 Show your good side and the dark one with this shellac nail design that plays with negative and positive spacing.
#38. Sparkling Base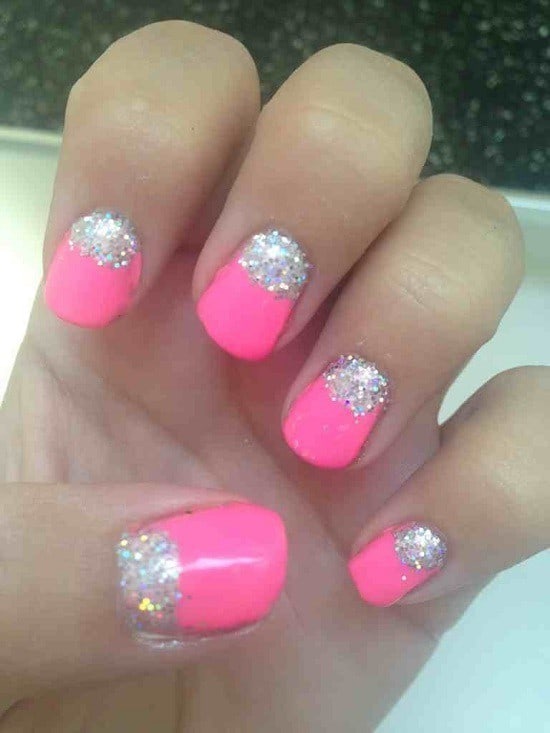 Base your cute pink polished shellac nails with silver gradients for a trendy modern way to decorate your plain nail design.
Quick Guide To Remove Shellac Nails At Home
More Beautiful Shellac Nail Designs to Try
Shellac nail designs, even though they are one of the easiest modern nail techniques compared to acrylic and gel, it is not a technique you can apply on your own, unless you plan to buy a 100$ kit, including a UV oven, top coat, base coat.
It might be a better call to head out to the nearest saloon and let experts do their magic for 30-40$. Twice more than the regular nail designs, but it's definitely worth it as explained before and shown above.
Just as shellac manicures aren't easy to be self-applied, they aren't easily removed. Check our previous article to get to know how to remove shellac nails at the comfort of your own home.