15 Chanel Nail Designs to Flaunt Love for Brands
Chanel is a familiar name to the fashion geeks. Chanel S.A, a French company, has been doing business in the fashion arena for more than a century. Every knowledgeable fashionista knows about this company undoubtedly.
Since this company is so popular worldwide, nail designers could not avoid the influence of this company in their designs. If you are a lover of their products or you just love any branded products, this design is for you.
Chanel Nail Designs to Show off
Chanel S.A is highly renowned for their quality products. They produce Ready Made Garments, Perfumes, Makeup, Skincare, Jewellery, Watches etc fashion accessories. You can paint different patterns related to their products. And the logo of this company can be a good choice for your Chanel nail designs.
The logo has black and white colors mostly and sometimes a golden color is used too. So, the prime colors of Chanel nail designs are black, white and gold.
#1.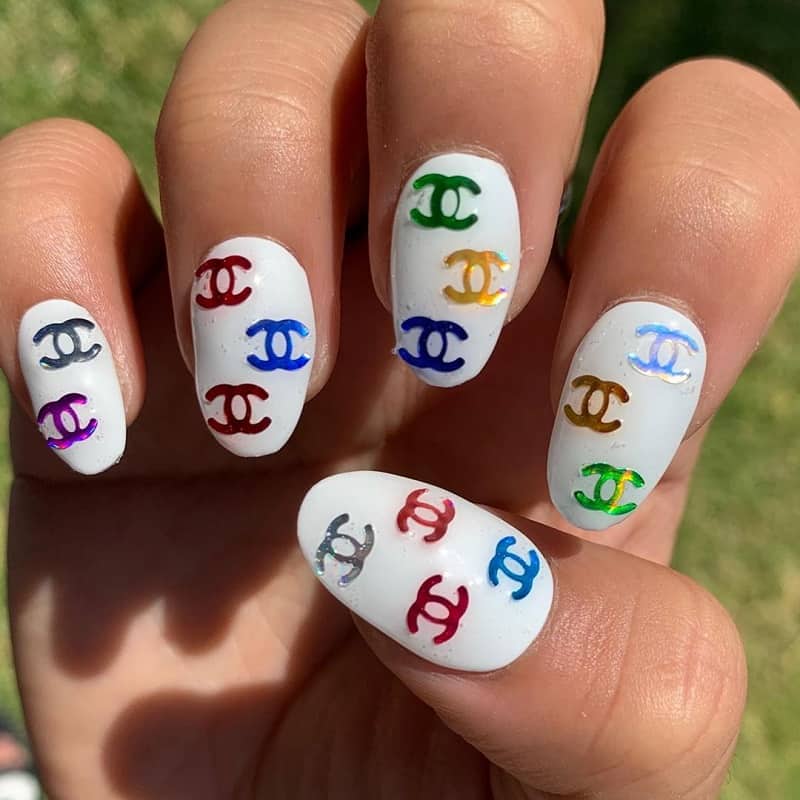 chanel nail art stickers
#2.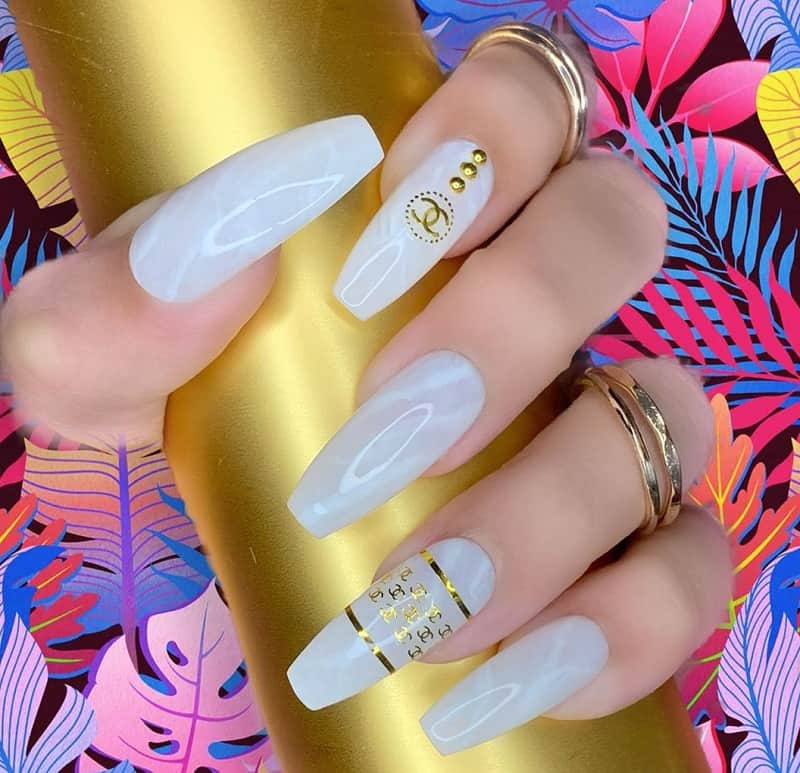 chanel gel nail designs
#3.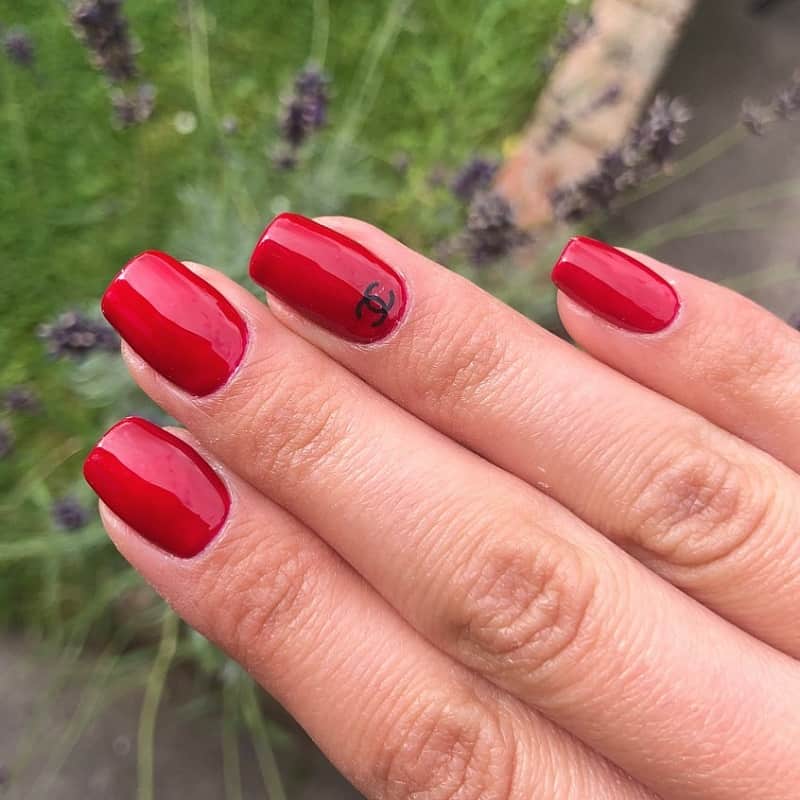 chanel dark red nail polish
#4.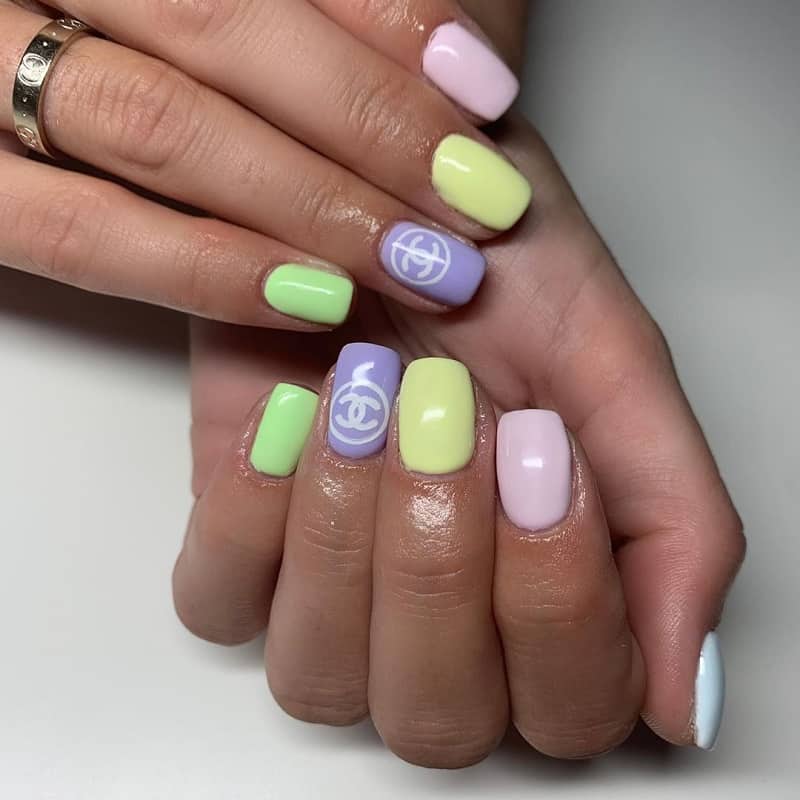 chanel acrylic nails
#5.
chanel baby blue nail polish
#6.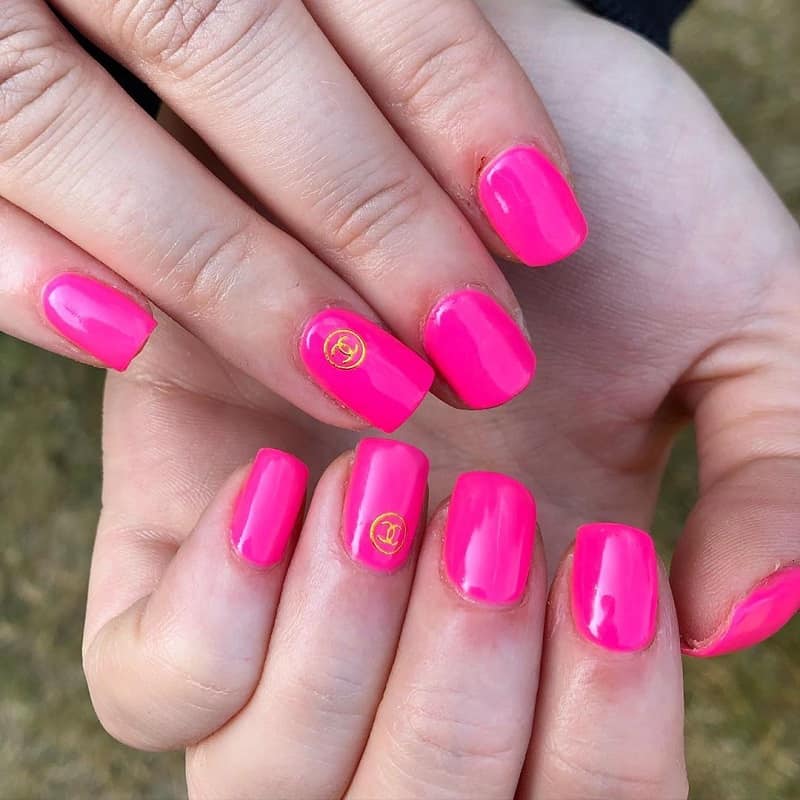 chanel hot pink nail polish
#7.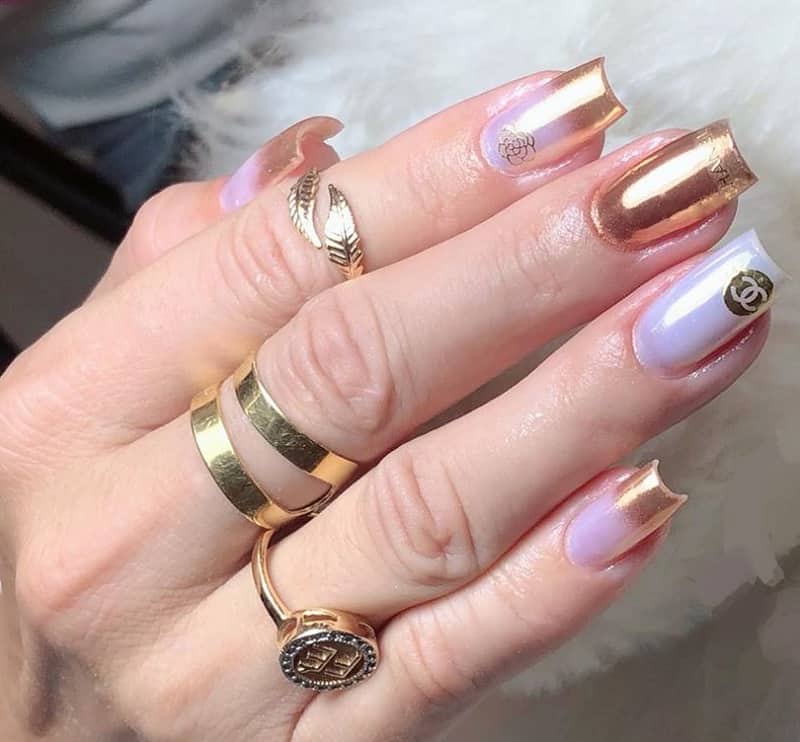 chanel metallic gold nail polish
#8.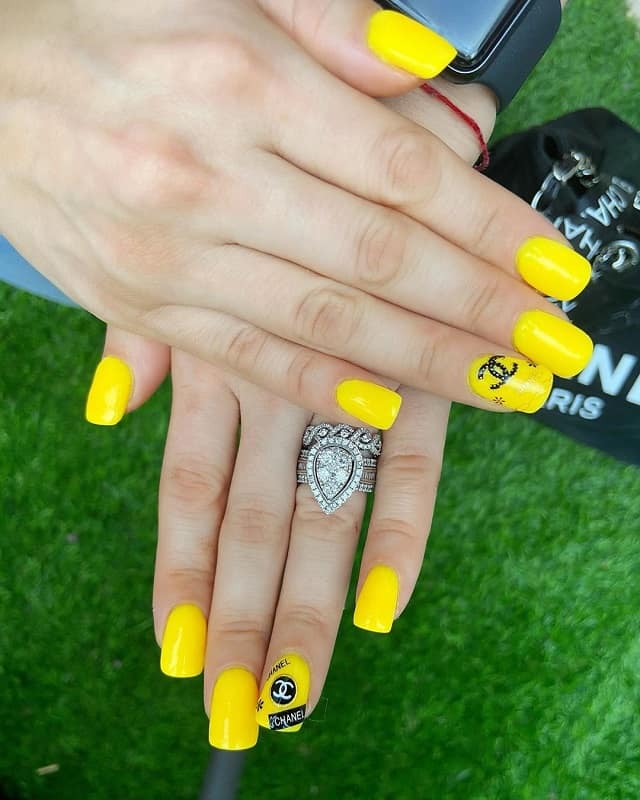 chanel yellow nail polish
#9. Dazzling Channel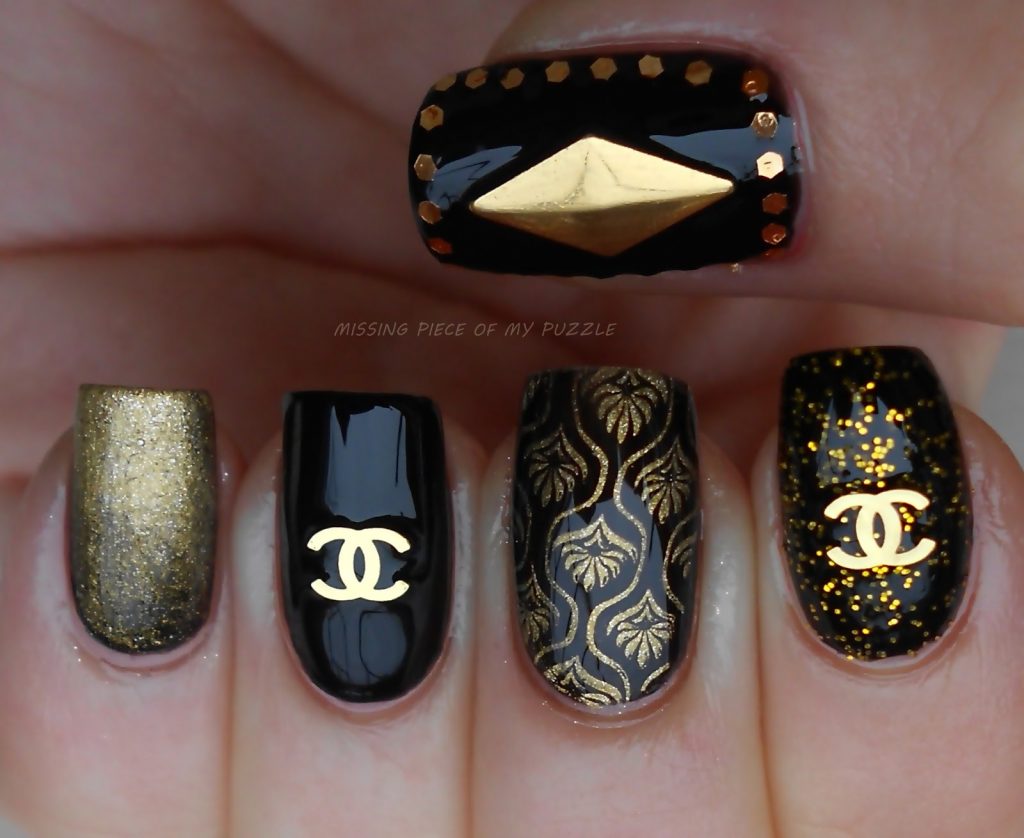 This design is based on the golden color of Chanel themed products. You can use a big quadrilateral golden rhinestones referring it to the vastness of Chanel industries.  Draw the logo of Canel on two of the nails. Use black color on the golden surface, and gold color on black. Shiny glitters can make the nails look bright.
Exceed Reality with Abstract Nail Art
#10. Patterned Chanel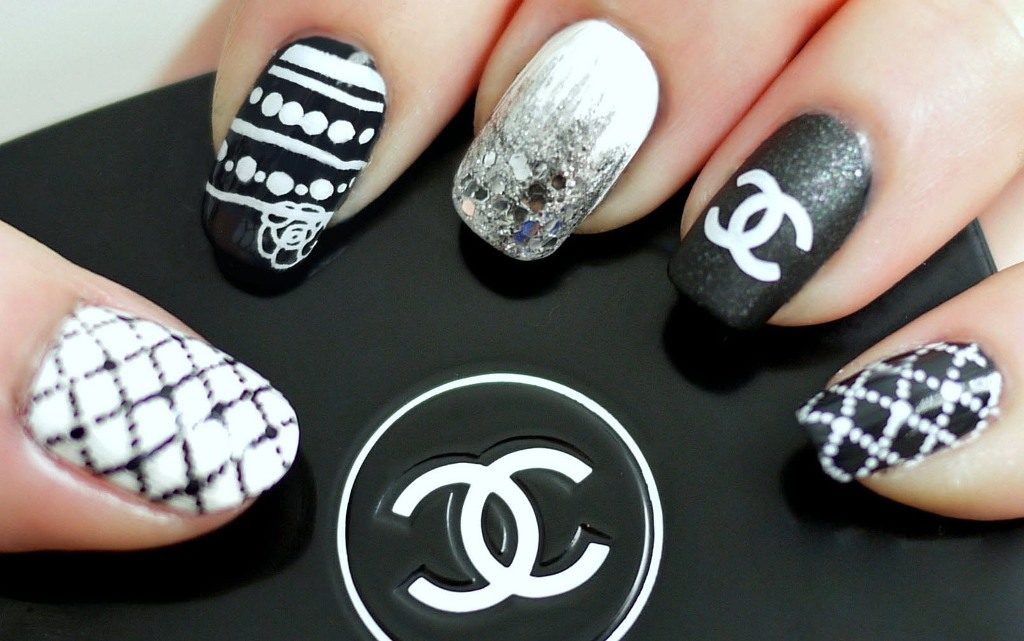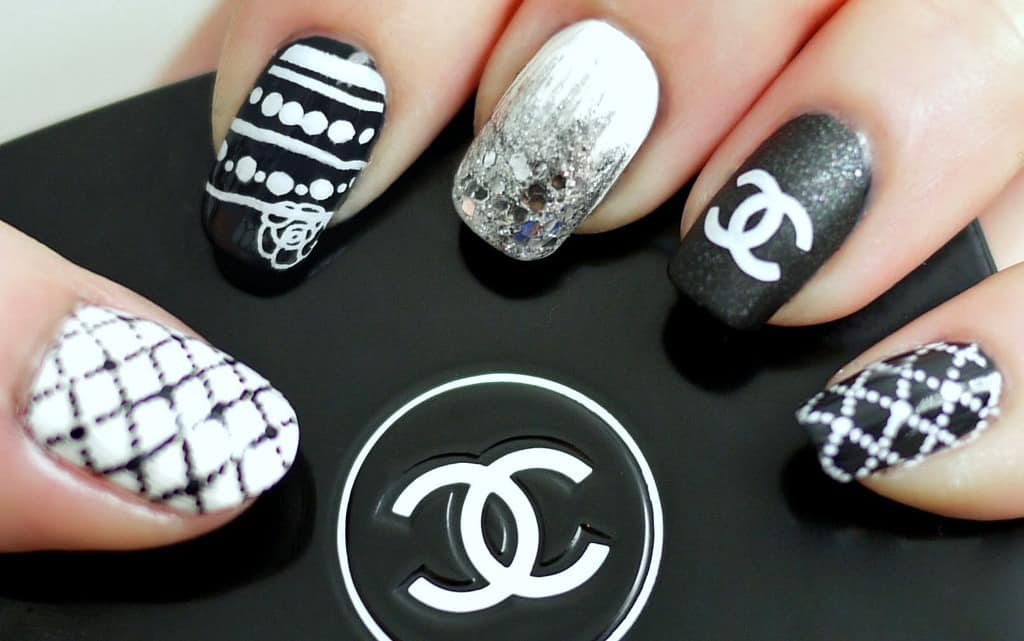 You can draw black and white patterns along with a signature logo of Chanel S.A. Use silver glitters to give it the glitzy look a Chanel nail art deserves.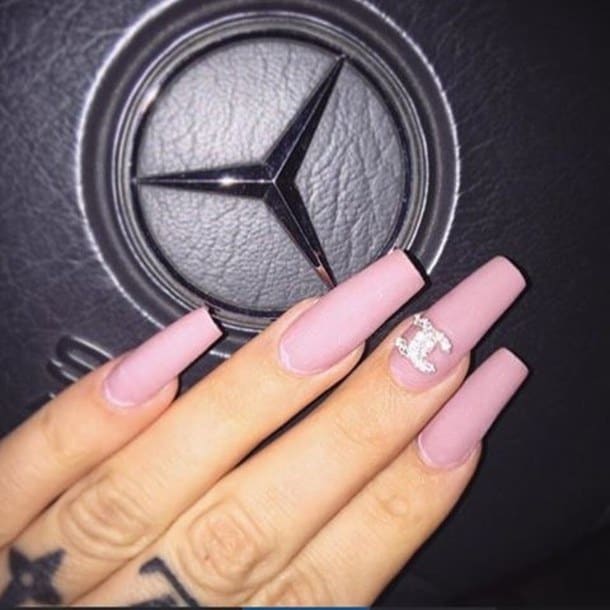 Though Chanel designs look the best in black and white nails, you can try them on your pink nails. This photo best describe a true fashionista with Louis Vuitton tattoos on fingers and chanel logo on the ballerina nail.   
#12. Classic Chanel Flap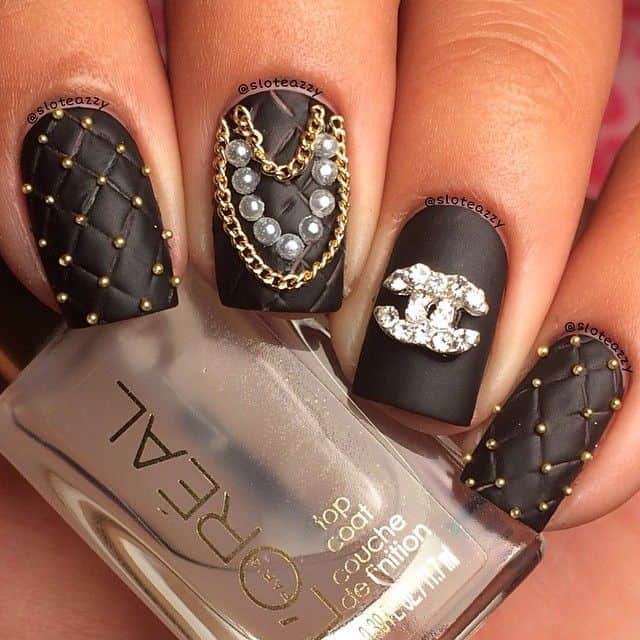 This gorgeous Chanel nail design will stun the eyes of the beholders. This could be the finest design resembling the whole idea of classic Chanel flap bag. Use matte black as the base nail polish then put rhinestones in every corner of the rectangular shapes. Use a tiny golden chain and pearl necklace in one nail. Adorn one nail with a heavy stoned logo of Chanel. That's the best of Chanel nail designs.
#13. All About Chanel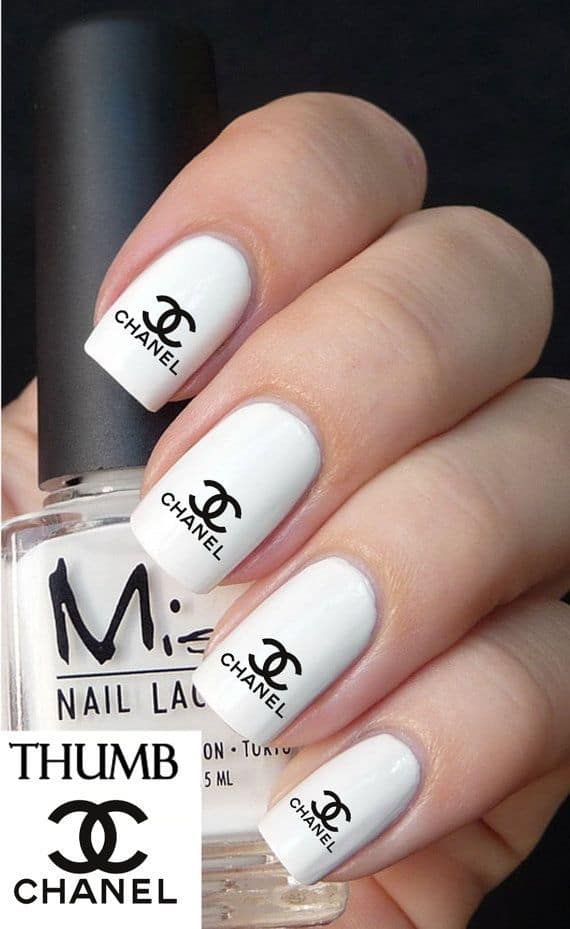 This design is simply identical to the Chanel. The combination of the black and white pattern is something used with almost all Chanel nail designs. Draw a logo of Chanel on each nail to complete this Chanel nail art.
#14. Chanel Nail Art

A different Chanel nail design is depicted here. You don't have to use the same color and pattern for every Chanel nail design. First, paint your nails with flowery designs of different colors. Then attach a Chanel logo to one of the nails to have these Chanel nail designs.
#15. Chanel No. 5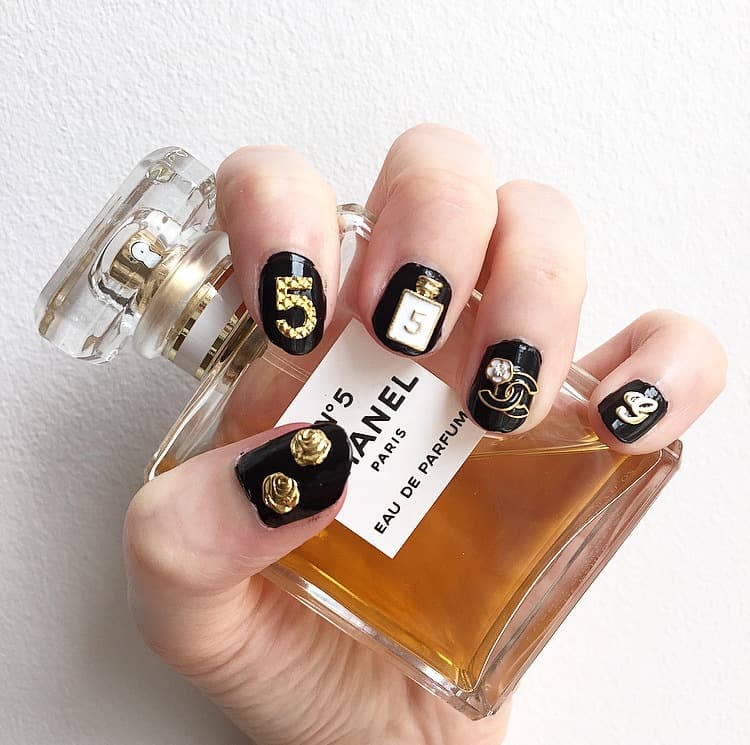 Chanel no. 5 is the first fragrance introduced by Chanel S.A.  This perfume was a massive hit and still the demand is so high. If you want to show off your branded perfume, this is the right fit for you. You can draw a tiny bottle of No. 5 on your nail bed. Inscribe the number 5 one nail. And draw a logo of Chanel to complete the Chanel nail designs.
Upscale Your Style With These NexGen Nail
Fashion market and designs are highly influenced by the heavyweight fashion companies. The trend of illustrating reputed brand in various designs is not anything new. If you want to adorn your nails with Chanel theme, this article will be of great help.