With our unique cheetah nail designs, you will feel like a true queen! You will be able to catch prey easily and fast. When we say prey we mean men, because they will easily be hooked onto your chic and dangerous design.
Many women choose exactly this design because they find these nails to be a true representation of themselves-fierce.
Cheetah And Leopard Nail Design Mode On!
So if you want your nails to look fierce, we have 25 amazing creations for you to choose from. And if you are a little bit shy then this is the perfect time for you to get out of your comfort zone.
Easiest Way to create leopard nail Designs. Watch out the video!
#1. Cheetah Stiletto Nails
#2. Cheetah Print Coffin Nails
#3. Cheetah Printed Toe Nail Design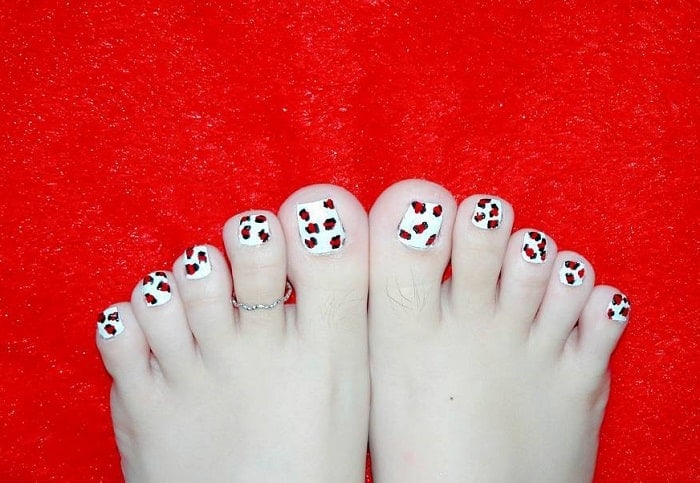 #4. 3d Cheetah Print Nails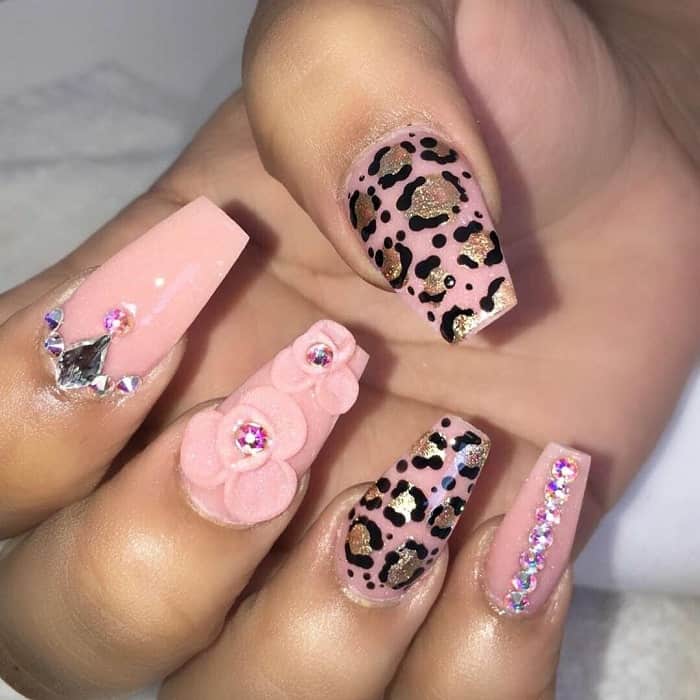 #5. Cheetah Print Nails with Rhinestones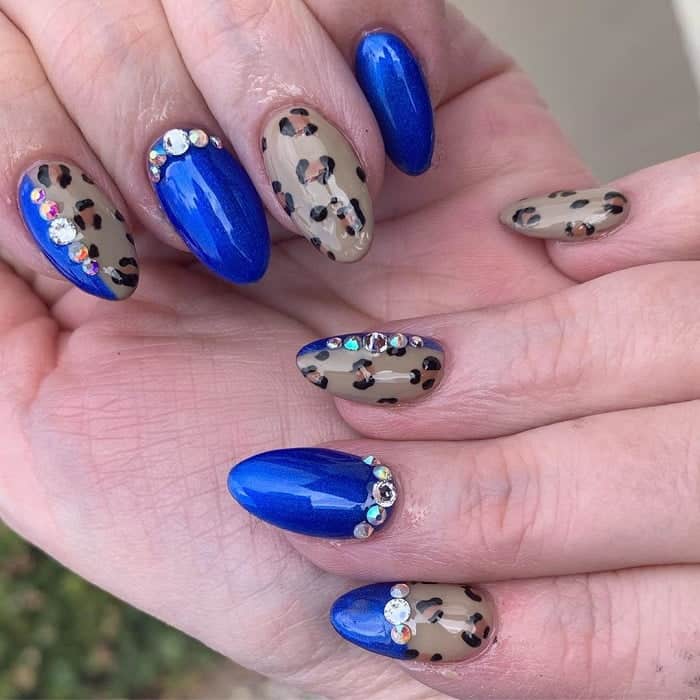 #6. Cheetah Printed French Tip Nails
#7. Green Cheetah Nails
#8. Orange Leopard Print Nails
#9. Red Cheetah Nails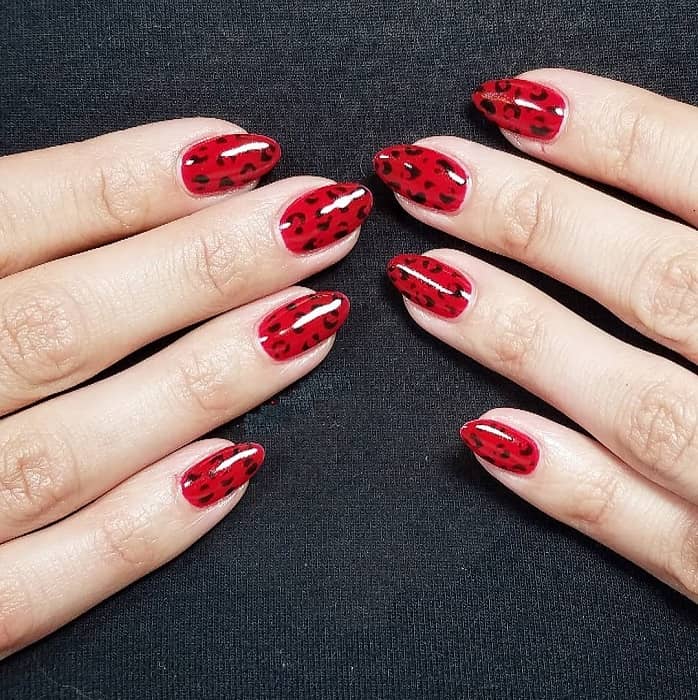 10. Rainbow Cheetah Print Art
#11. Silver Leopard Nails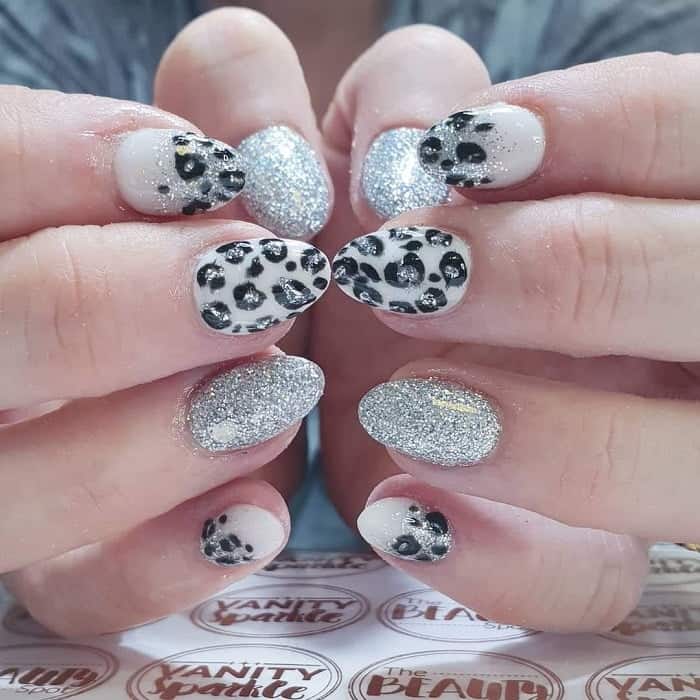 #12. White Cheetah Print Nails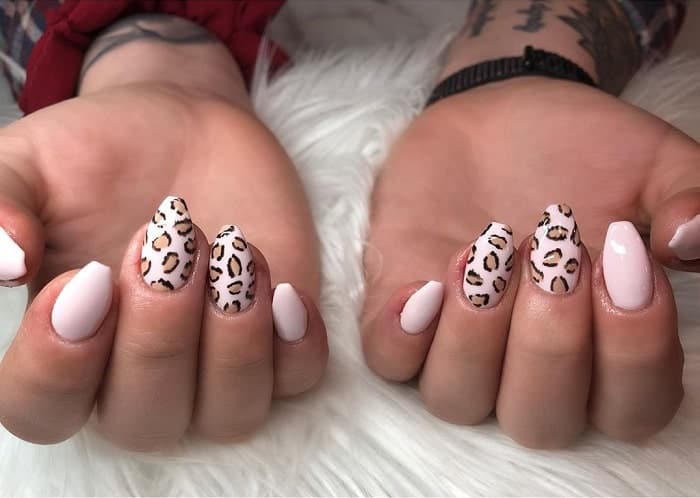 #13. Matte Leopard Nails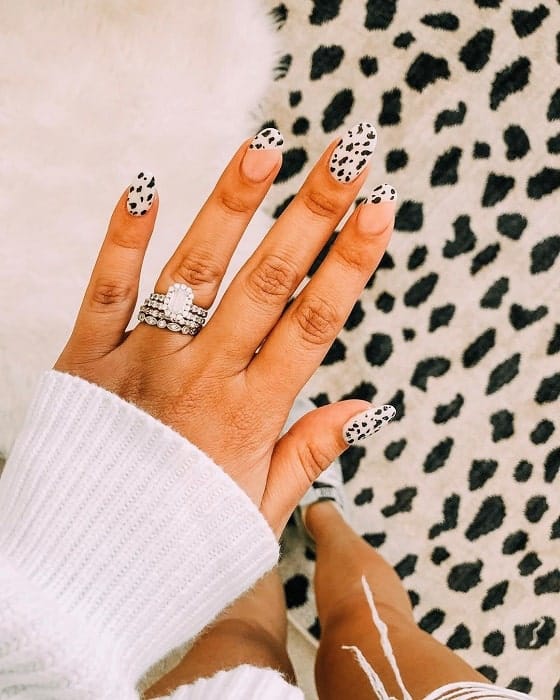 #14. Heart Cheetah Print Nail Design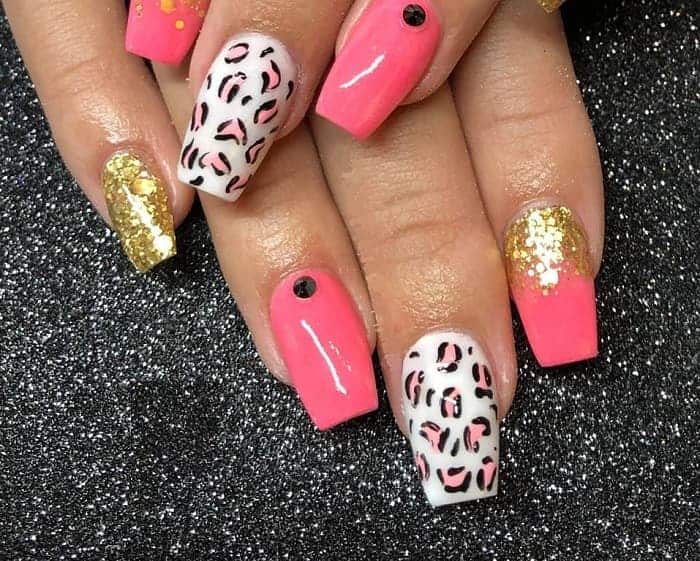 #15. Leopard Print Gel Nails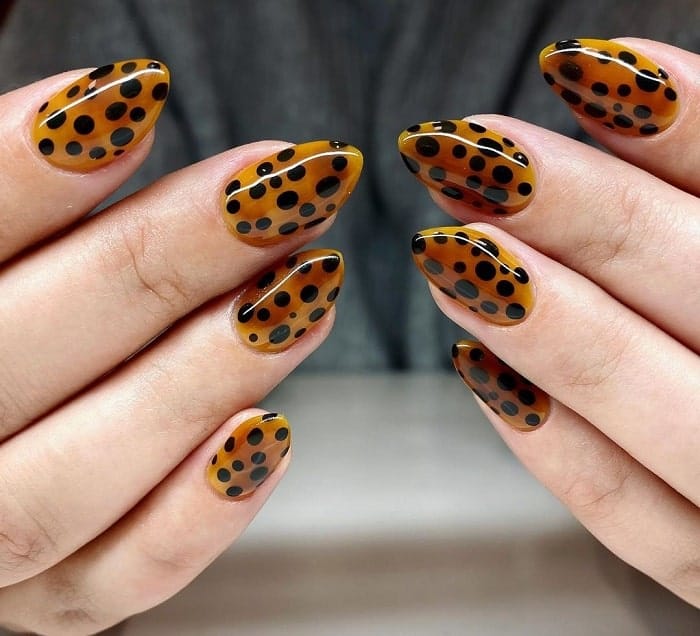 #16: Pink Cheetah Print Nails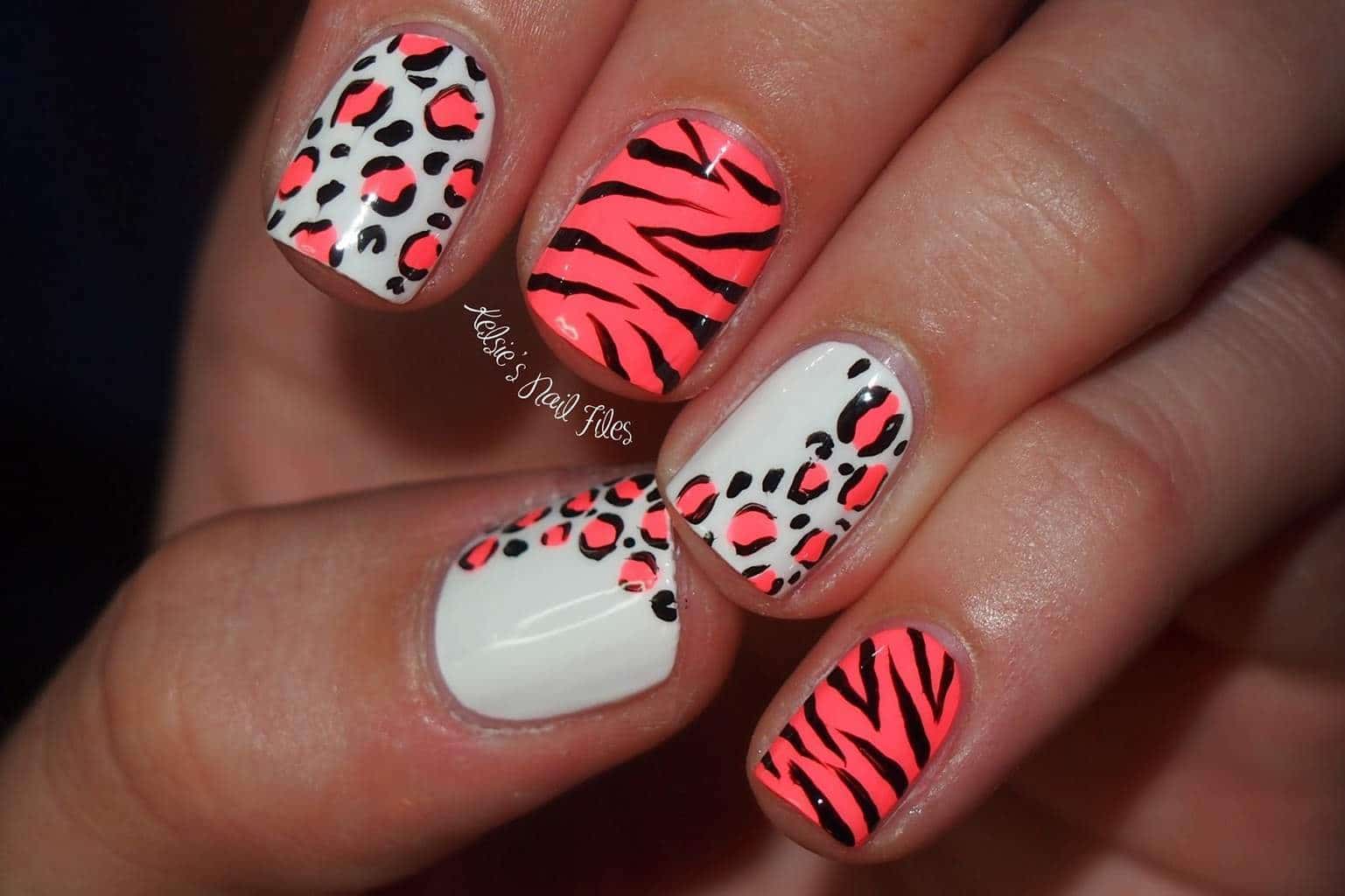 If you like to go down the pink alley, then these are for you. If you like light vivid colors this cheetah and leopard design will look great on you. These are perfect especially during the summertime, or if you have darker skin.
22 Fun Ways to Wear Zebra Nails
#17: Classic
Brown/tan or nude base with black dots is the classic cheetah and leopard nail design. Cheetah is a symbol of a great speed.
It is telling you to keep yourself focused on your direction and on your goal in order to find the most direct way of achieving your dreams.
So remember that when you go for the classic cheetah, it may help you to achieve your goals faster than you'd expect, plus you will look chic while achieving them.
#18: I Like To Match
If you are very patient and artsy you will enjoy this cheetah nail design that has been perfectly paired up with the lips.
The whole process of creating this is fun, but be careful when it comes to wearing it since these are for the bold and brave ones only. And of course, you can't wear it during the day, so prepare your lips for a very glamorous nightlife.
#19: Say My Name
Long nails with cheetah and leopard prints do look cute, but they can look even more attractive just by adding some jewels, glitter, or if you put the initials of your name on some of your nails. That way you've imprinted yourself on that hot cheetah print. Brave and bold.
#20: Cheetah Princess
If your favorite color is pink, we got you covered. Hot pink with a black cheetah print is a stunning combo, and second most asked for when at the salon, right after the classic tan cheetah print.
If you are in a mood for creating it by yourself, just go for it. Nail stickers can be a life savior too if you are not a queen of preciseness.
#21: I Like All Of The Colors
Since we, women, are very picky, complicated and indecisive, sometimes we need a little bit of help and someone who's going to push us in the right direction. Usually, we tend to ask our friends, sisters, and boyfriends for assistance and advice, but sometimes they can't be much of a help.
So when everything betrays you and goes to hell, just stick with whatever popped into your mind. Like in this example, colorful nails can look very cute, and nobody could even tell you were indecisive since they came out so good.
#22: Cheetah Print Nails with Bow
What's the first word that pops into your mind when you look at these? Our's is:" Yes!" Because who could resist them? They are the perfect prom nails and especially look beautiful with a blue nail color.
And if you are wearing a brown colored dress this cheetah and leopard nail design will look even more irresistible.
Fun Ways to Wear Rhinestones on Nails
Such a mermaid color, these cheetah, and leopard nails are your "go to pool" combination or just an ideal summer color.
Since the sky and the sea are so bright blue, this is the perfect matching shade for them and the summer season.
#24: Shortest Of The Short
This ultra-short cheetah and leopard nail design is an example that you don't need your nails to always be fake, acrylic and ultra-long in order to be beautiful.
Short natural nails are gorgeous when done at the right salon, so have no fear, and just look for your best nail technician.
#25: Acrylic Leopard Print Nails
And last but not the least, on our cheetah and leopard nail design list, we have these. Total opposites of the short and natural nails that were mentioned above.
These acrylic nails are mean-looking, and perfect if you prefer longer over natural. You will definitely be recognized with these, and everyone will expect one load roar from you.
Cutest Toenail Design-Be Stylish Hands to Toe!
Which of these ten was your favorite? Whichever it is make sure you wear it fabulously since that is the only way you know how!