Top 25 Emo & Gothic Nails to Try
Dark or black is the prime nail color, of course, for gothic nails. And you can use bloody red associated with other colors for emo nails.
Popular Goth and Emo Nail Designs
#1. Goth Acrylic Nails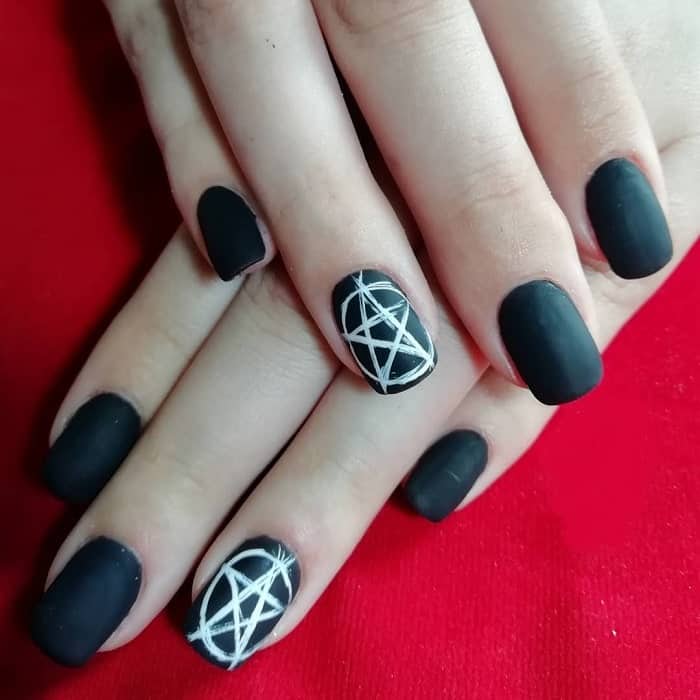 #2. Goth Stiletto Nails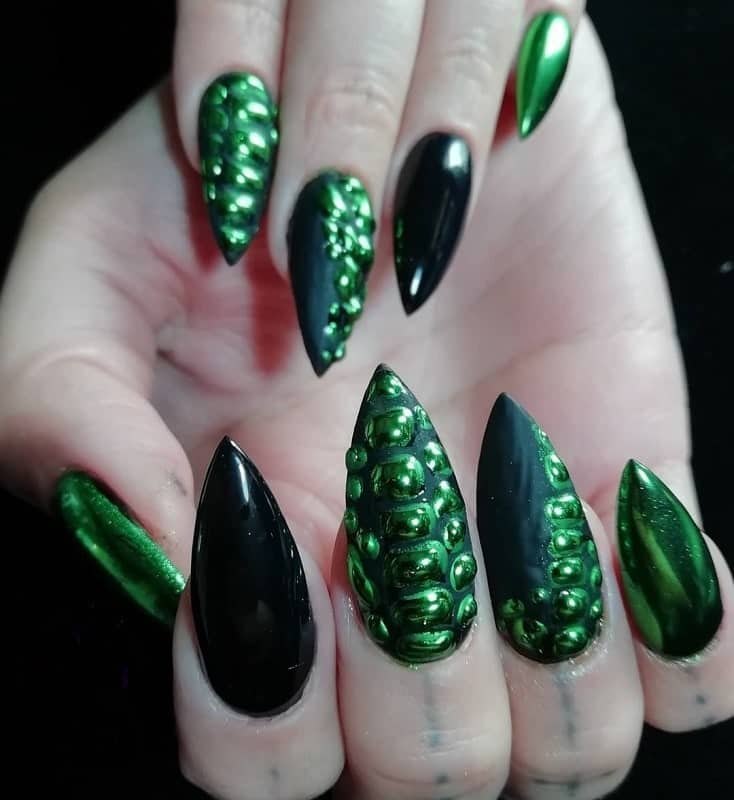 #3. Short Goth Nails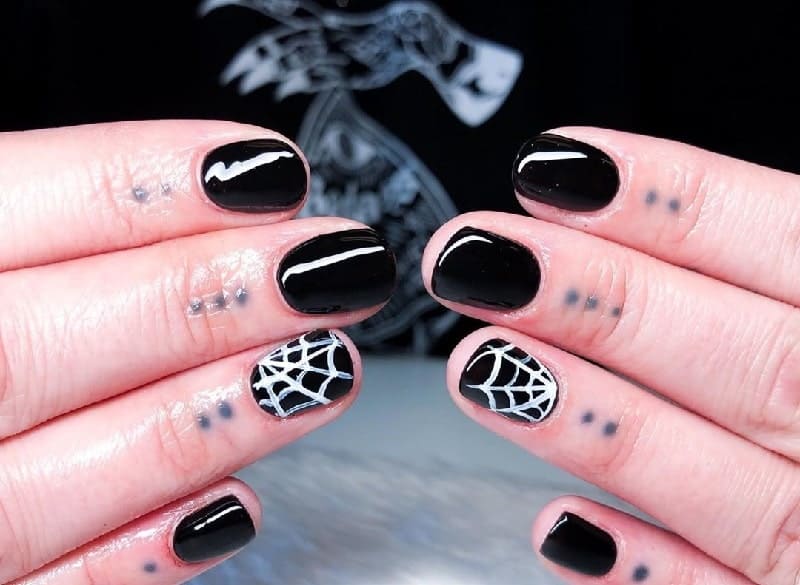 #4. Emo Acrylic Nails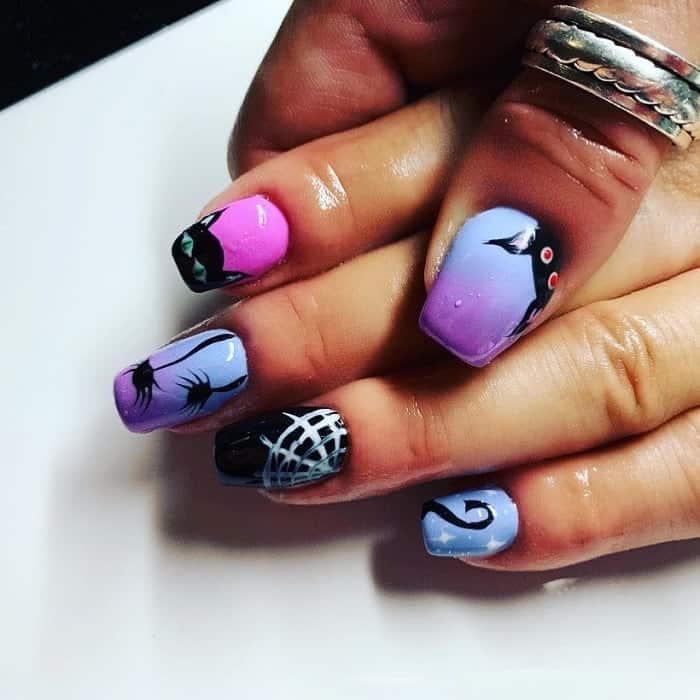 #5. Gothic Coffin Nails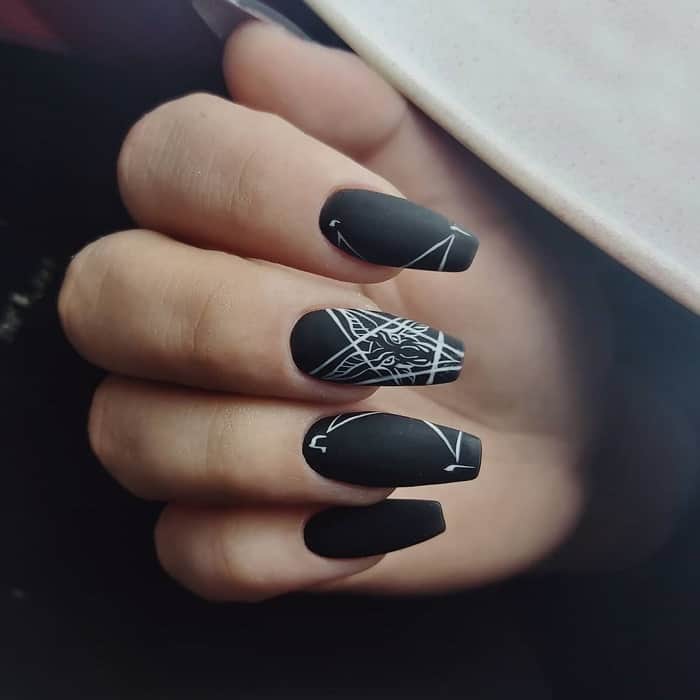 #6. Pointed Gothic Nail Design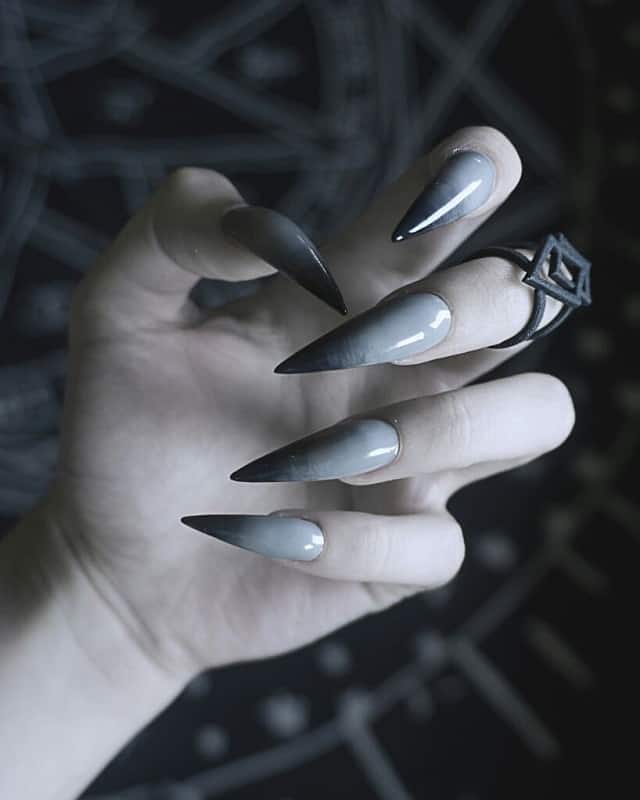 #7. Goth Nail Stickers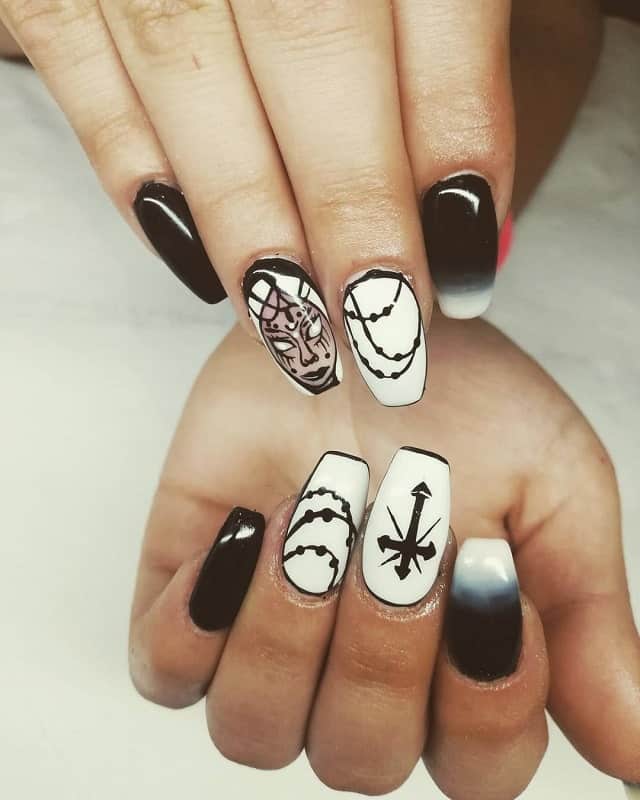 #8. Gothic Valentine Nails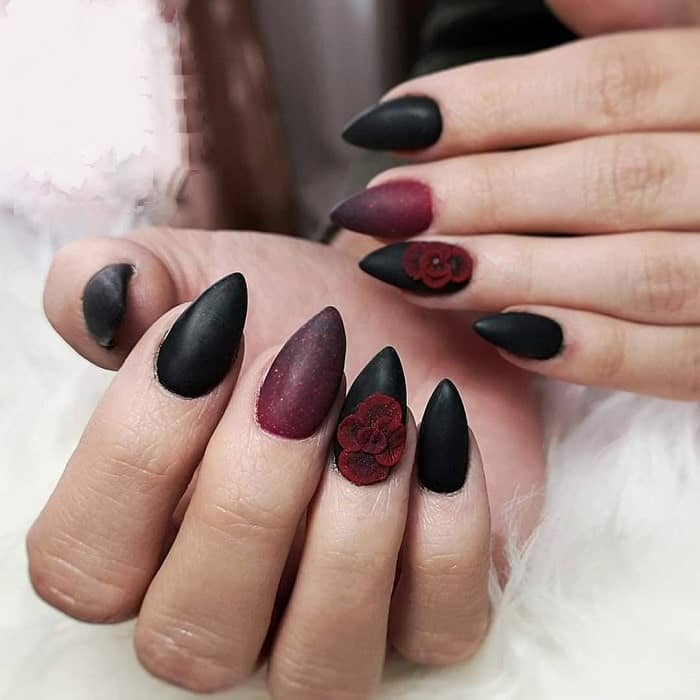 #9. Gothic Nails for Christmas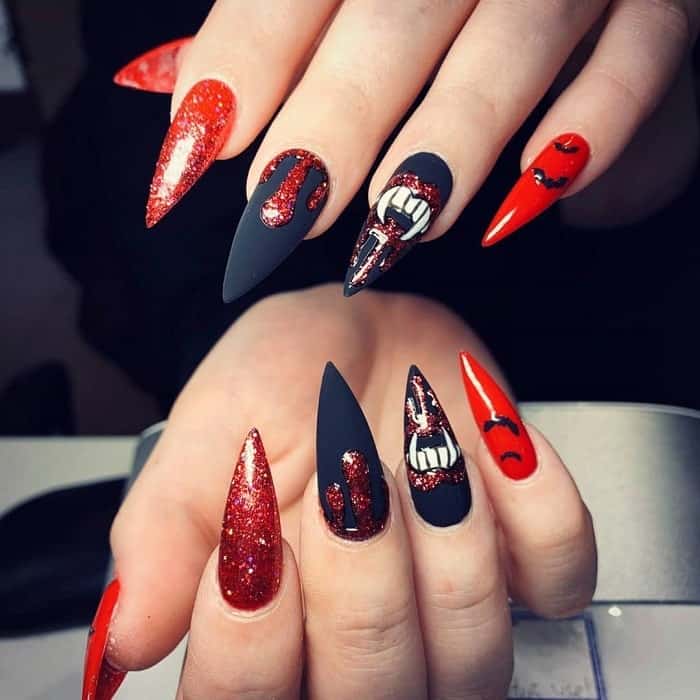 #10. Emo Fake Nails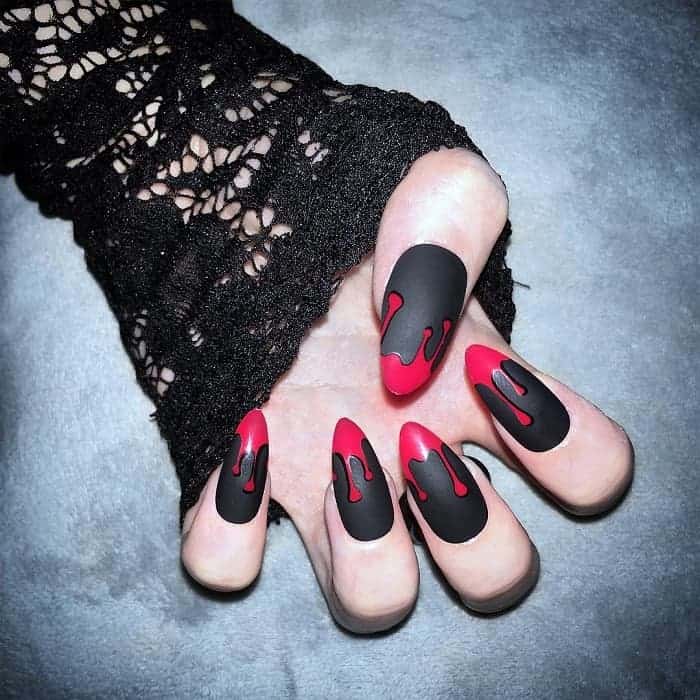 #11. Goth Wedding Nails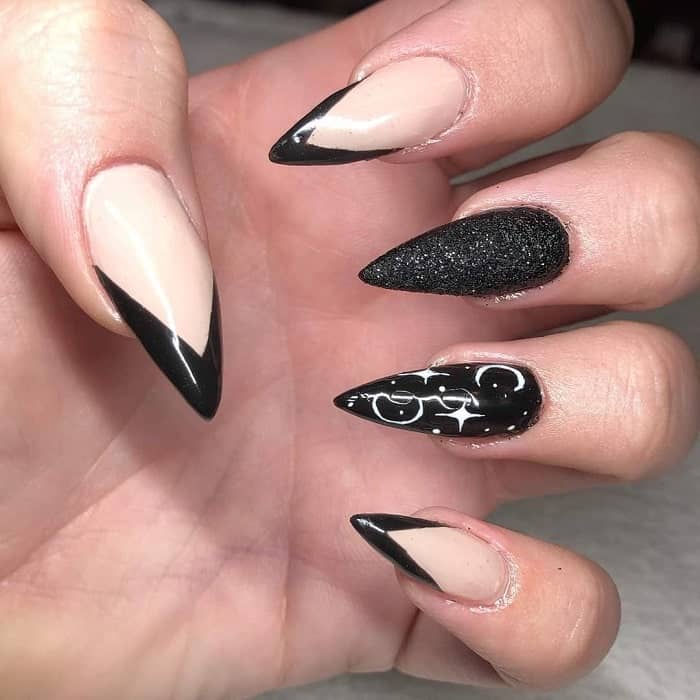 #12. Ombre Goth Nails
#13. Purple Goth Nails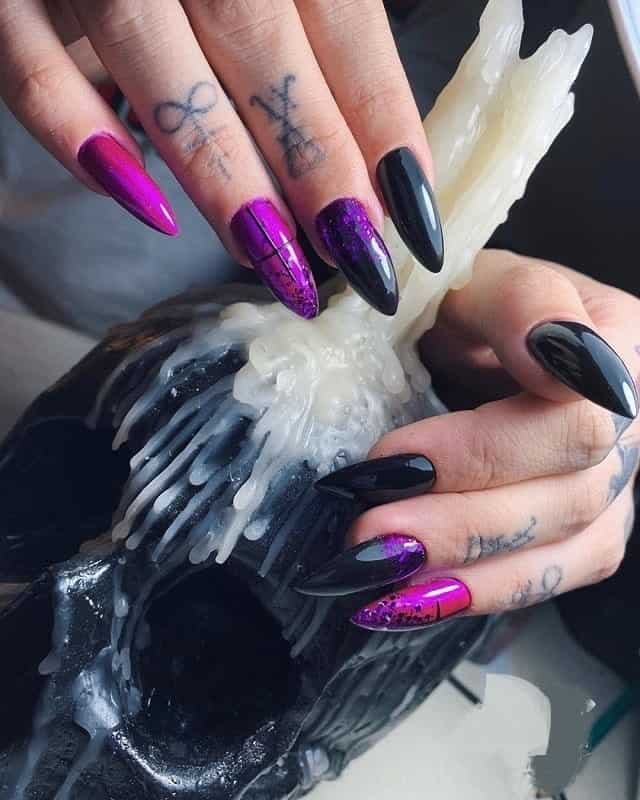 #14. Emo Gel Nails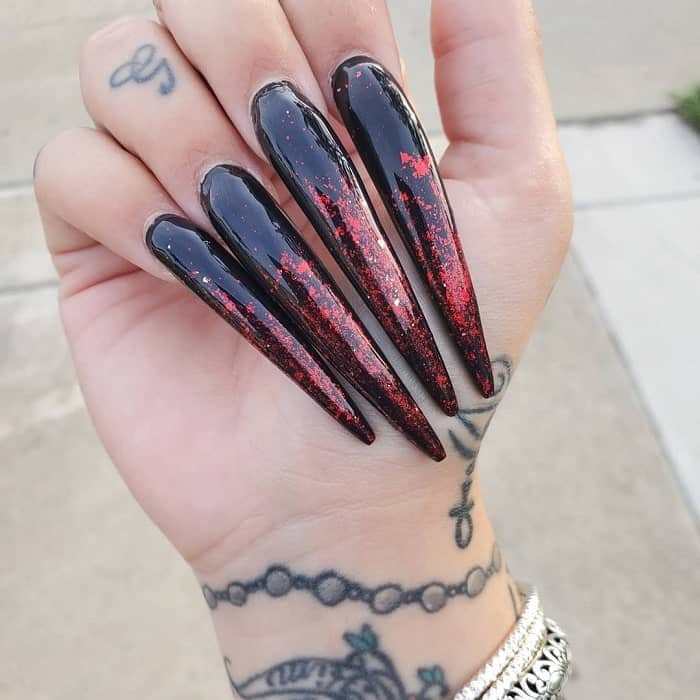 #15. Simple Goth Nails
#16. Black Goth Nails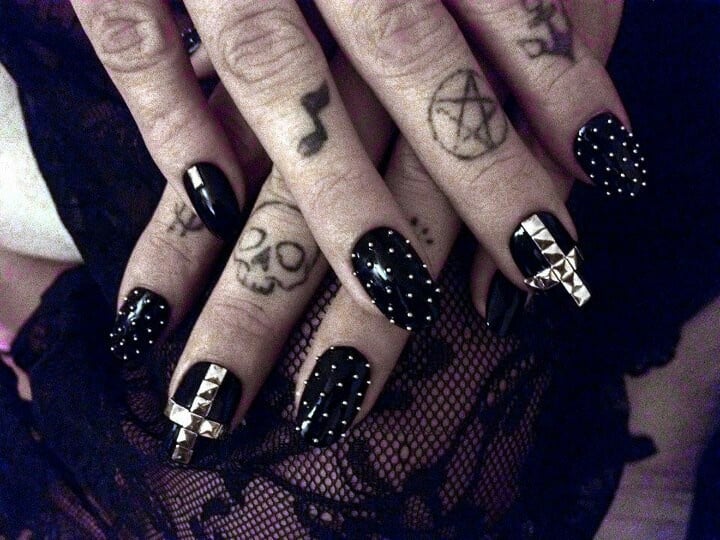 This is a basic design for gothic nails. Very simple to have. You can draw a pentagram and skull on your fingers to enhance the intensity of the gothic nails. Pentagram and skull are often associated with the concept of black magic.
Celebrate New Years Eve with These Nail
#17. Pastel Goth Nails
You can use pastel colors for your goth nails. Whatever the base color is, the pattern or designs must be in black for goth nails.
#18. Red and Black Emo Nails
An emo has an ocean of feelings and emotion. He/she cant tolerate the pain being too much impulsive. This design with red and black is a perfect depiction of emo people. They try to hurt themselves after being hurt by someone else.
#19. Goth And Black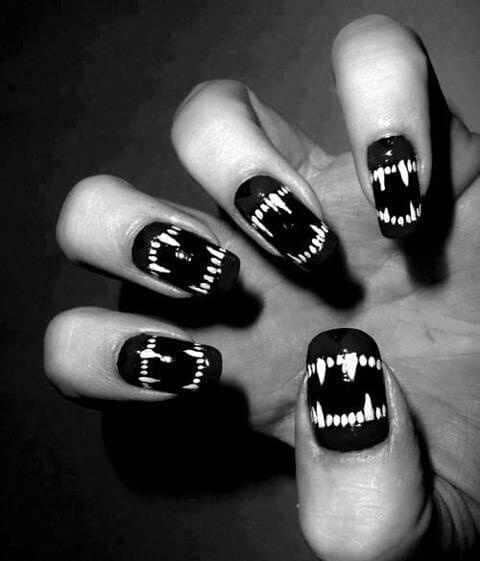 If you are using black dominantly, your gothic nails are already half-done. You don't need to add a lot of patterns for gothic nails. Keep it goth and black.
Love Black? Find More Black Nail Art Here
#20. Broken Hearted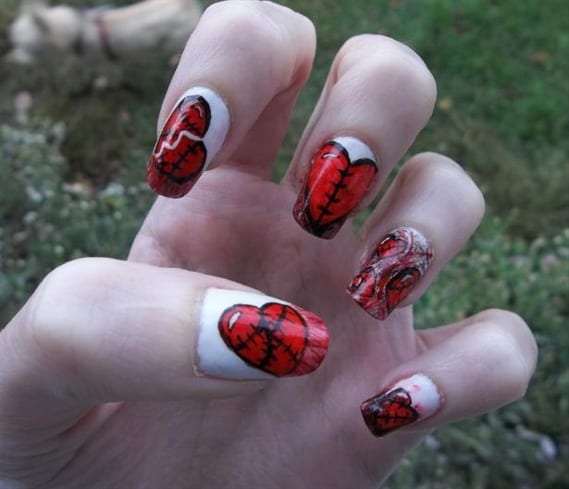 "I'm so lonely, broken angel" if this is your favorite song, this will be your favorite nail design. Draw some stitched hearts stained with bloody red resembling broken hearts. Emo persons are normally broken, this could be a good choice for having emo nails.
#21. Dark Gothic Nails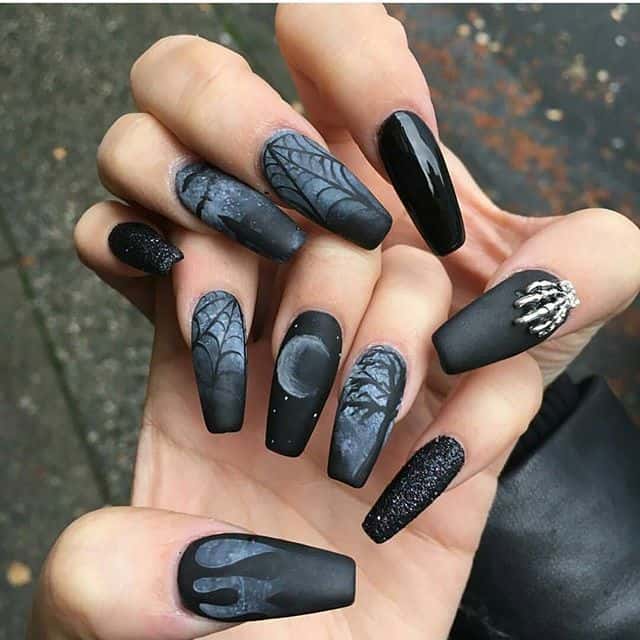 Night time is the favorite time for the gothic people. They love darkness more than anything. You can have this image drawn your nails which is the perfect resemblance to a dark night.
#22. Emo Prince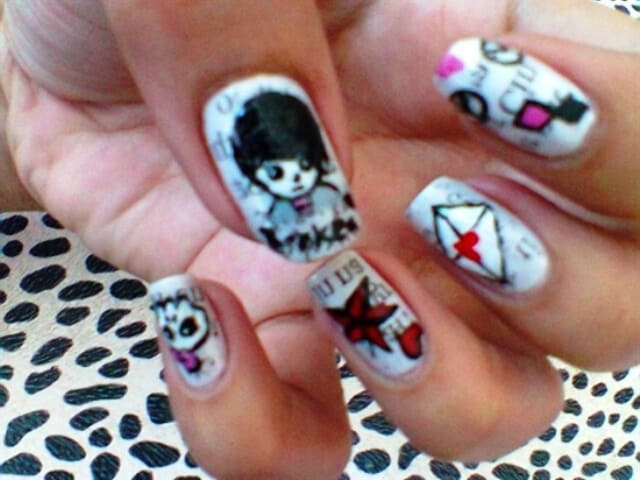 This is the stereotyped image of an Emo boy having long hair covering one side of the face. There is an enveloped marked with red love. All these symbols are the perfect reflection of the emo theme. So, you can undoubtedly have them as emo nails.
Football Nail Art To Support Fab Team
#23. Emo Princess
Any emo girl will love this design. There are a love sign and a cross sign of skull side by side in this design. Which indicates that love is dangerous. And the word EX indicates that this girl used to love someone, now she is depressed. Emo nails couldn't be any better than this.
#24. Lunatic Goths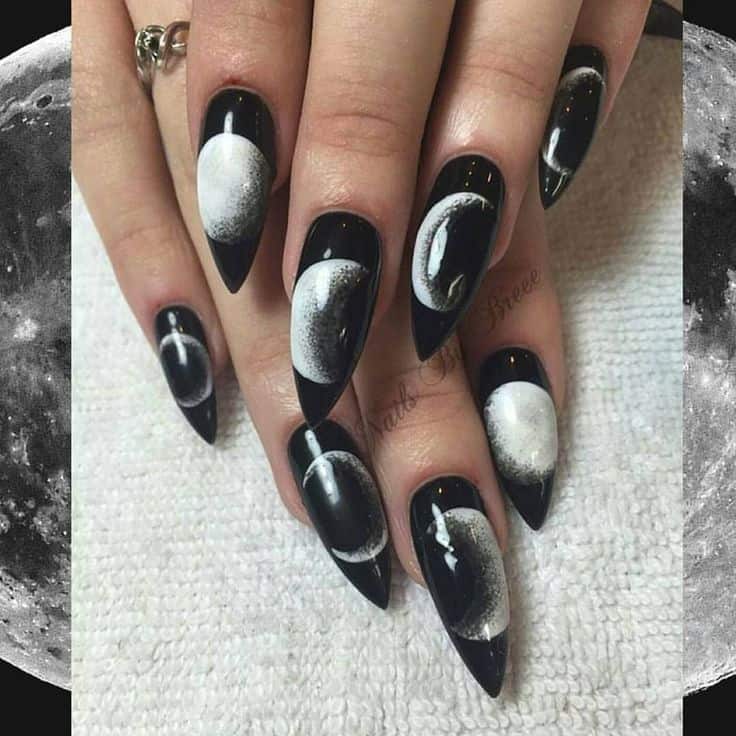 For some unknown reasons, goth people use chrome designs in their art. Maybe because it refers to the time of night. And ordinary people like us sometimes think that goths are lunatic for their different attitudes, which is not right. You can have this design for your gothic nails.
#25. Goth Skulls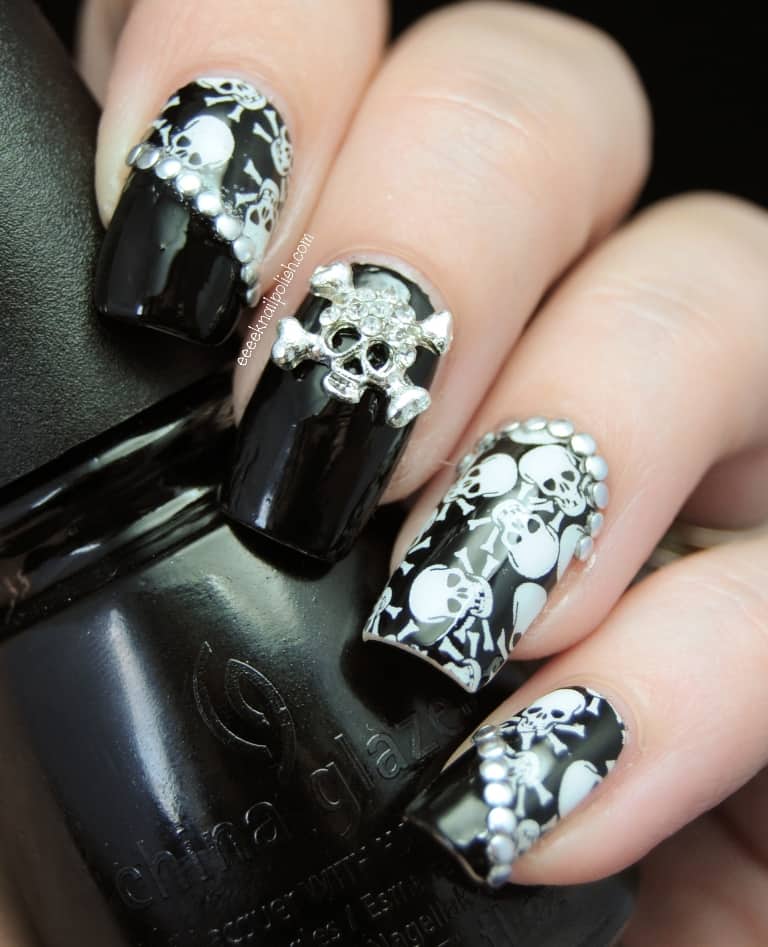 Skulls are commonly used in goth nail art. You can draw some images of human skulls on black nails for this design. Skull face deals with the theme of death, and death is a significant thing for gothic people. So, you can have your gothic nails painted with skulls.
Geometric Nail Art For Geeky Girls
Emo and Gothic are the people among us who feel and believe a bit differently than us. That doesn't make them bad or evil. We must practice liberalism in every sector of our life. Let's not be extremist. However, I have tried my best to give you some ideas regarding emo and gothic nails. Be yourself, do what you feel but, of course, don't hurt anyone's feelings or beliefs. Hope you'll find these emo and gothic nails useful.