Getting yourself a flower nail design can never be a wrong idea. Throughout centuries, flowers have occupied a vital role in our lives. They have been the most suitable gift for every single occasion, happy or sad.
Trendy Flower Nail Designs
There are infinite flower nail designs you can pick from. Here is a list of the hottest flower nail art and design ideas to try in 2023.
#1. Acrylic Flower Nails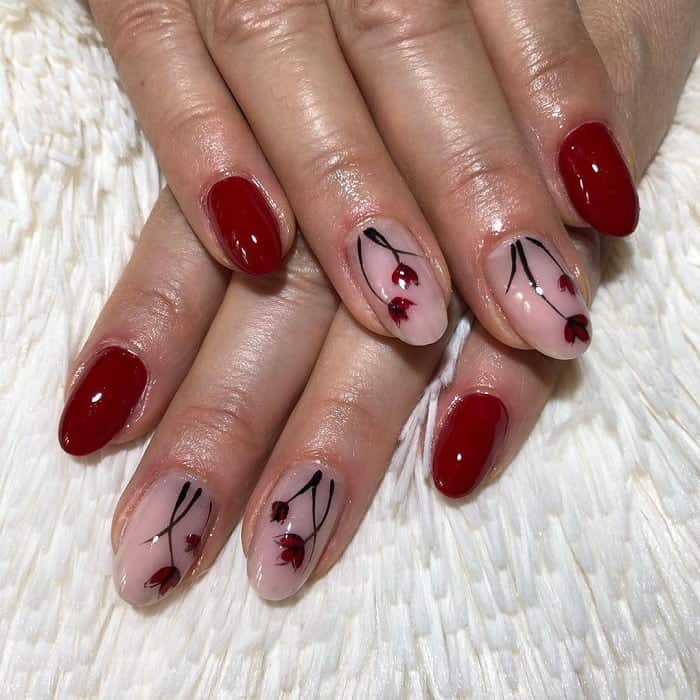 #2. Clear Nails with Flowers
#3. Flower Toe Nail Art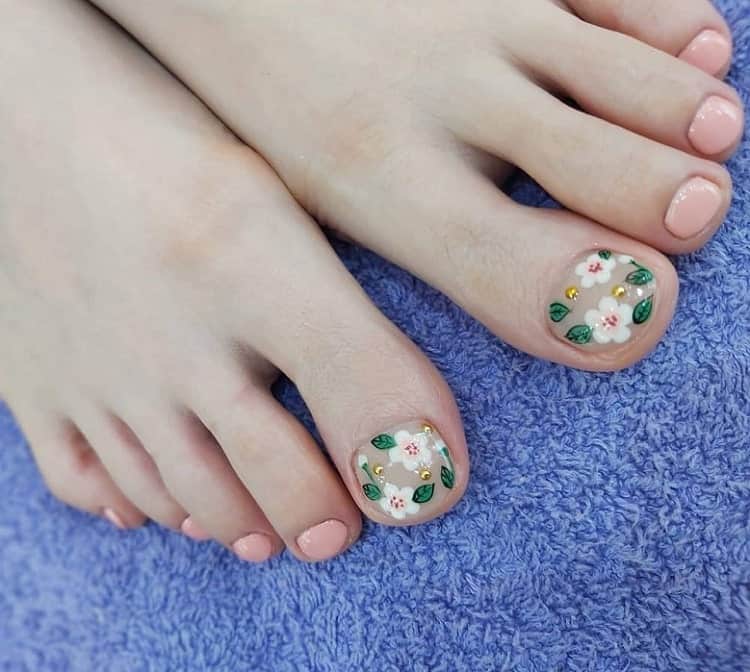 #4. White Floral Nails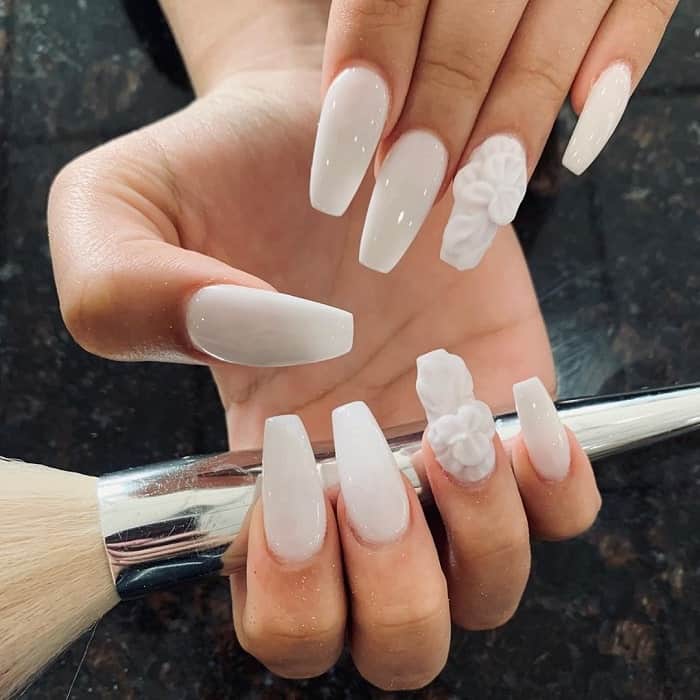 #5. Yellow Nails with Flowers
#6. Summer Flower Nail Design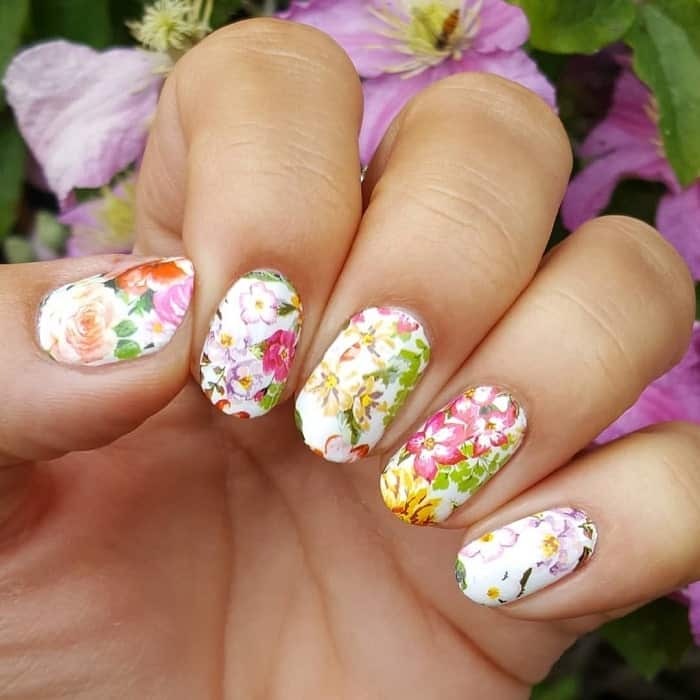 #7. Flower Coffin Nails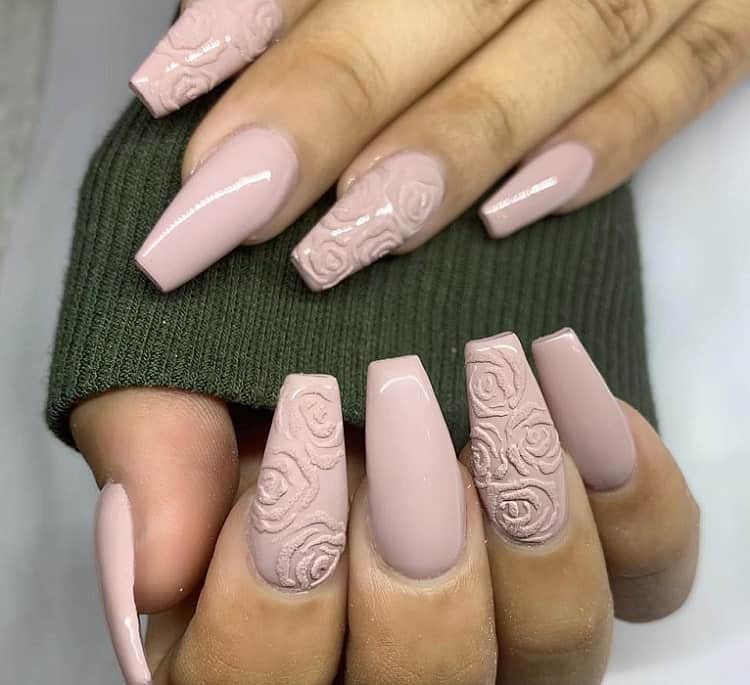 #8. Lilac Nails with Flowers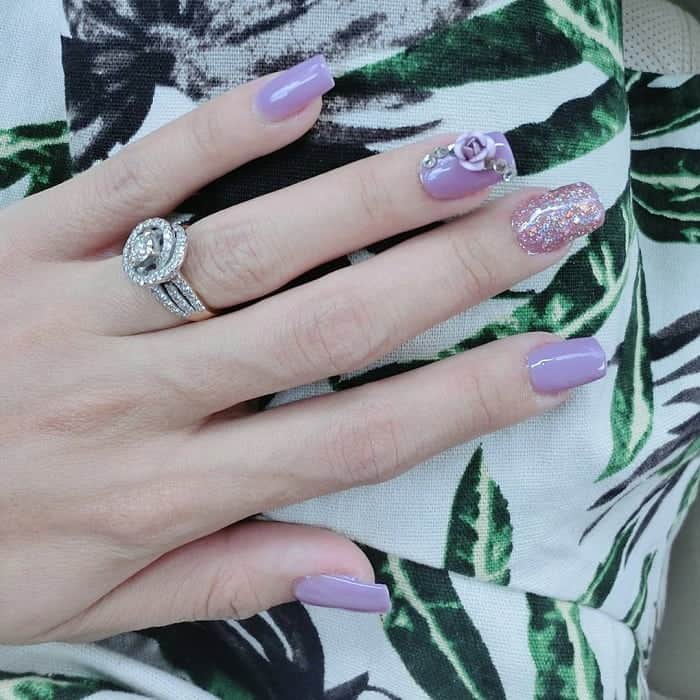 #9. Flower Gel Nail Art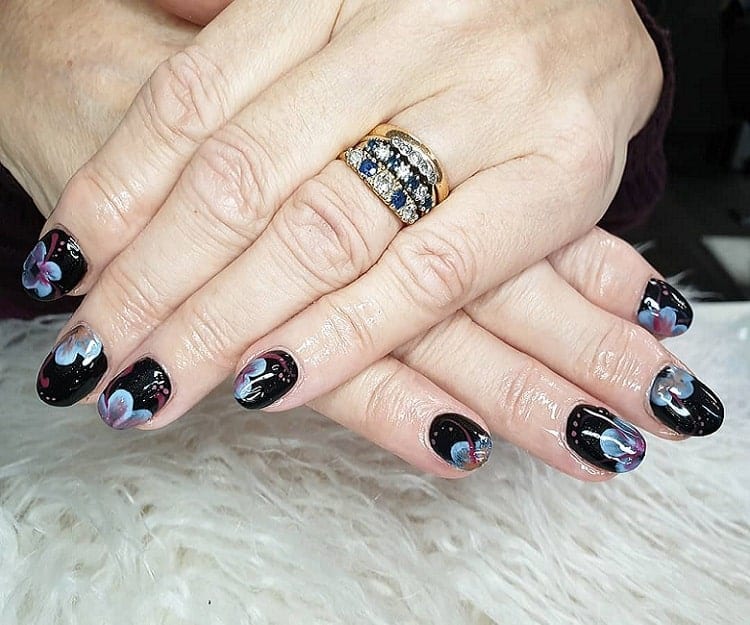 #10. Lotus Flower Nail Art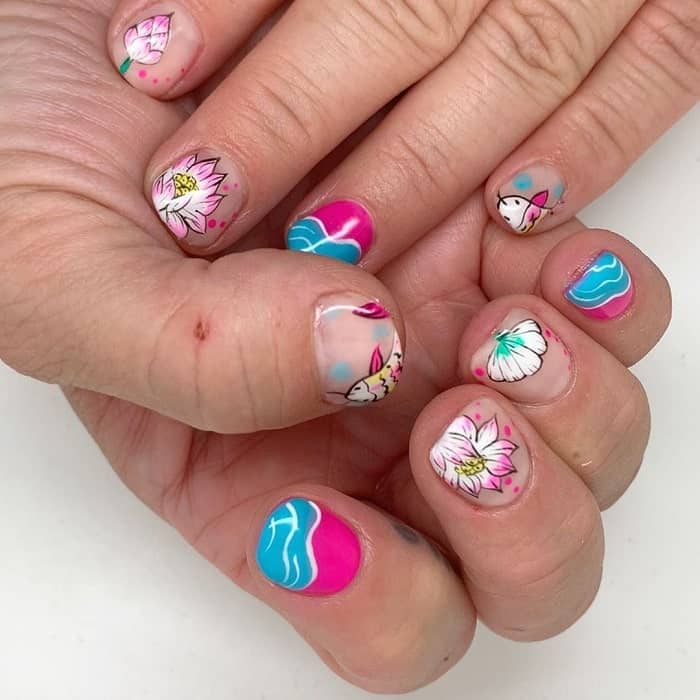 #11. Rainbow Flower Nails
#12. Red Floral Nail Design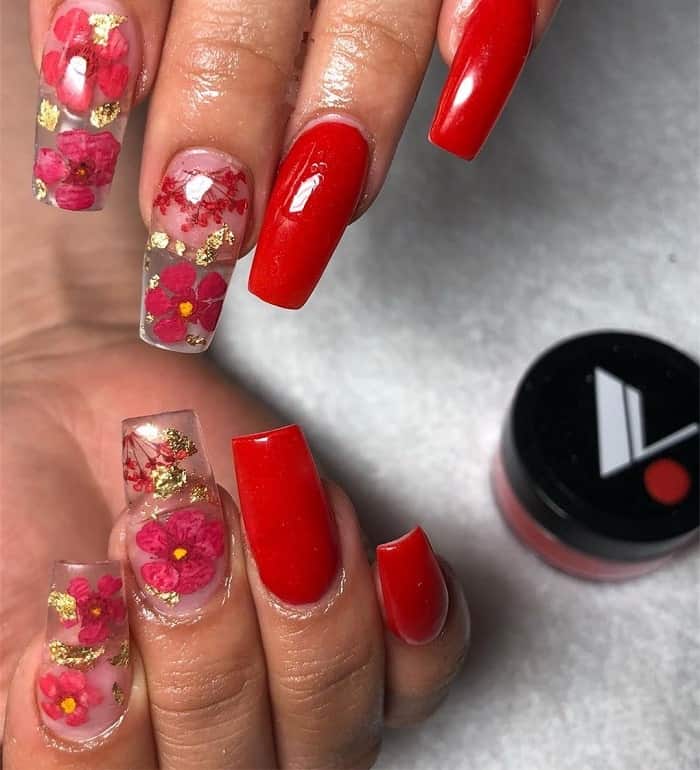 #13. Tropical Flower Nail Design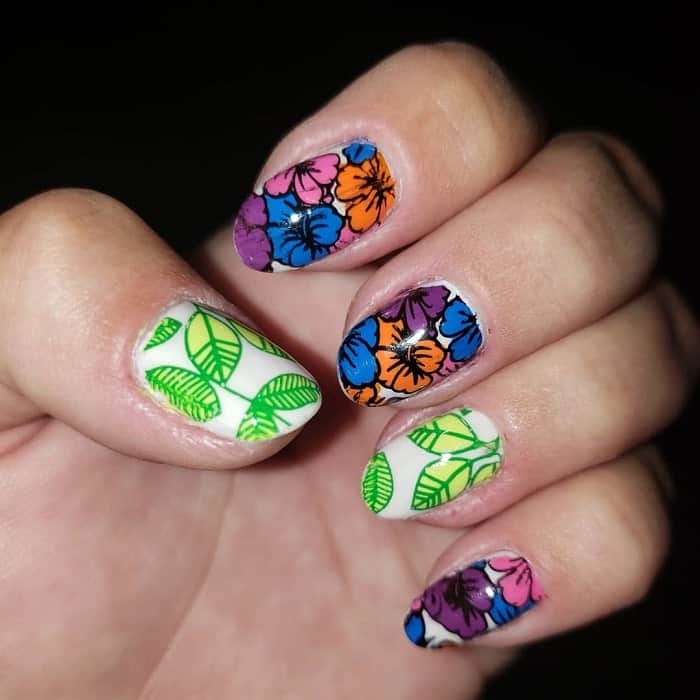 #14. Dried Flower Nails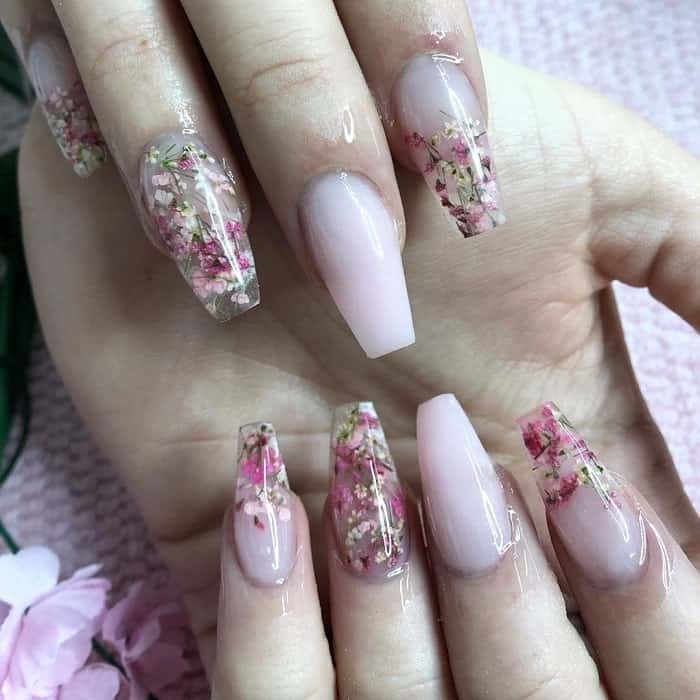 #15. Mexican Flower Nail Art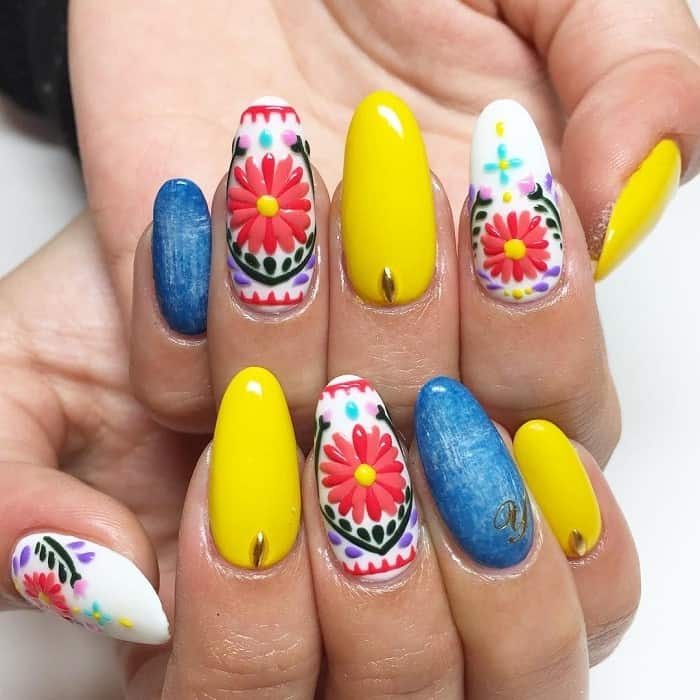 #16. Flower Nail Design with Rhinestones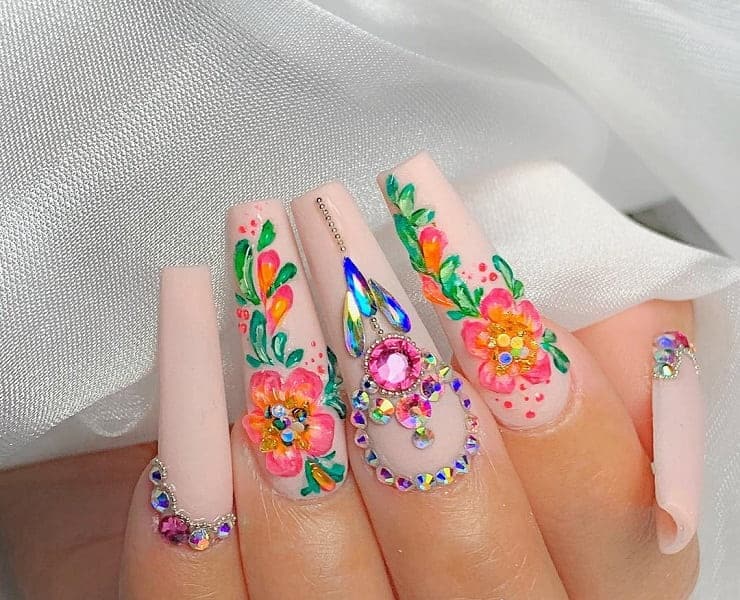 #17. Purple Floral Nail Design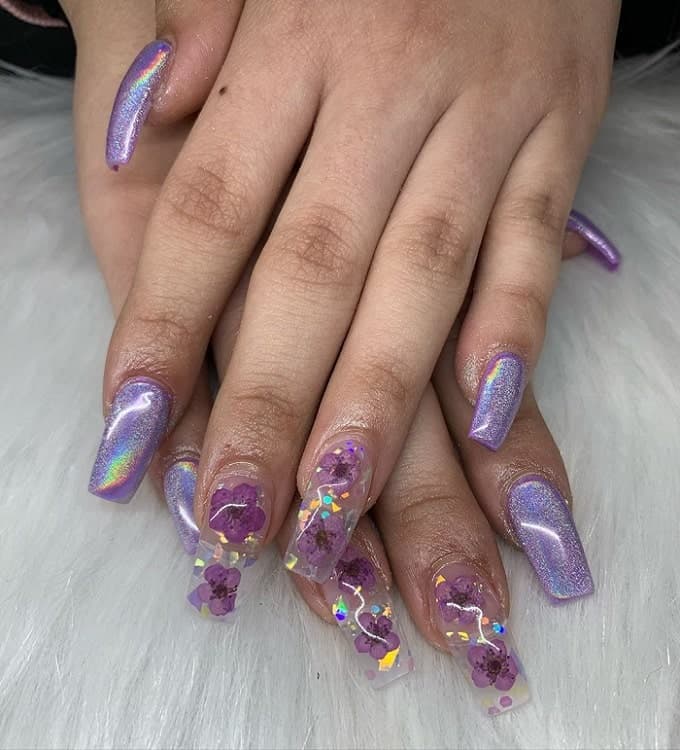 #18. Neon Flower Nail Art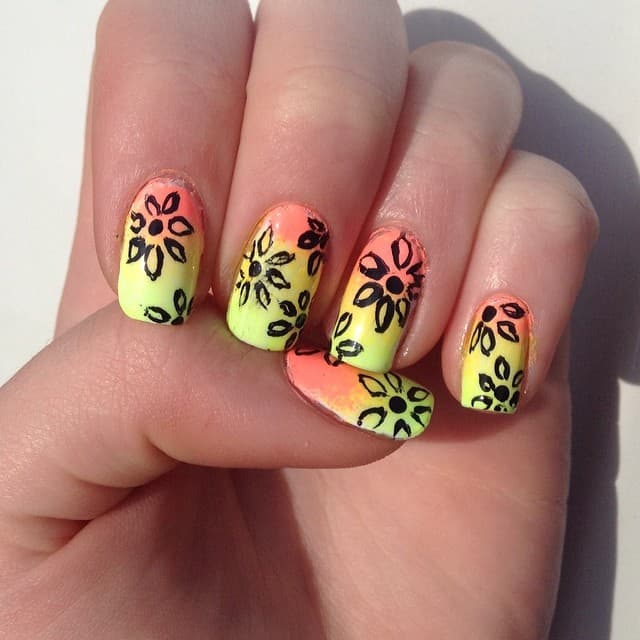 #19. Impressionism Flower Nails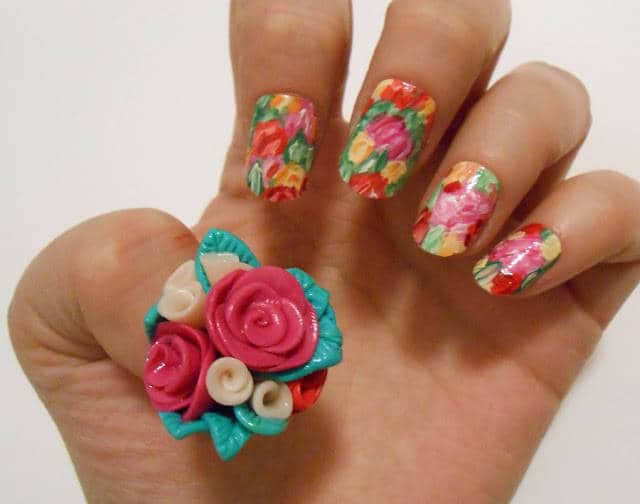 Unravel your inner artists and use this impressionist style to blow off everybody's mind with this endless colorful frenzy!
#20. Polka Dots And Pretty Pink Flowers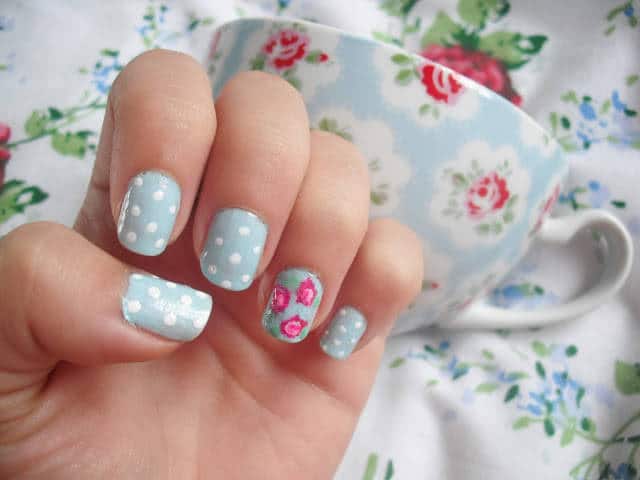 Polka dots are cute and easy to apply. Try a manicure inspired by anything around you, even table cloths and old tea cup sets can do the trick. Polka dots combined with a floral effect is indeed a great idea for a flower nail design!
#21. Blooming Bouquet Pink Flower Nails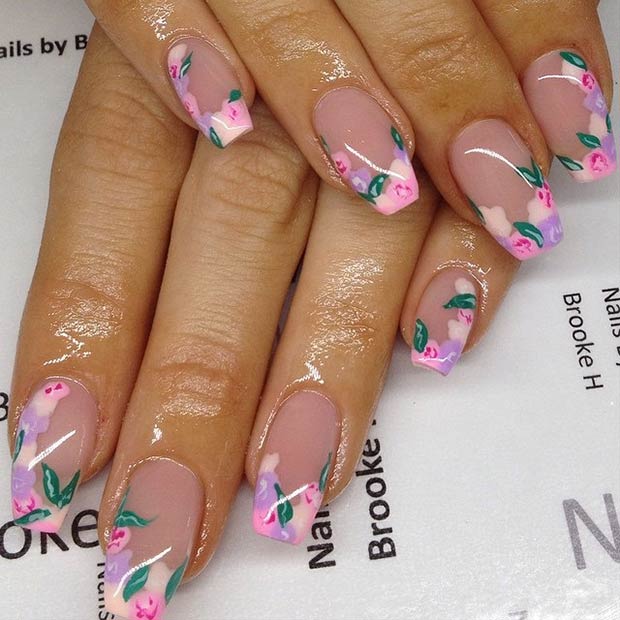 Grow your own bouquet and apply slight floral details at the tips and before you know it, it will make the image of an appalling bouquet newly sprout.
#22. Floral, Fast & Easy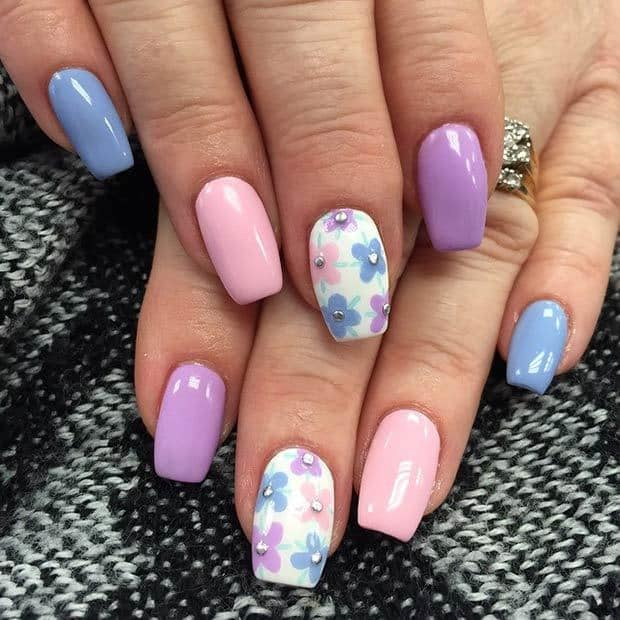 If you are in a rush but want to get a flower nail style then this one is for you. Apply a few flowers on your favourite finger with different colors while keeping the others plain and simple.
#23. Your Little Garden
Whether you crave them inside, on the tips,center, or all sprawling all over, applying a light coloured base to a strong colored flower collection can always make them stand out!
#24. Lace, Stripes, Flowers N' More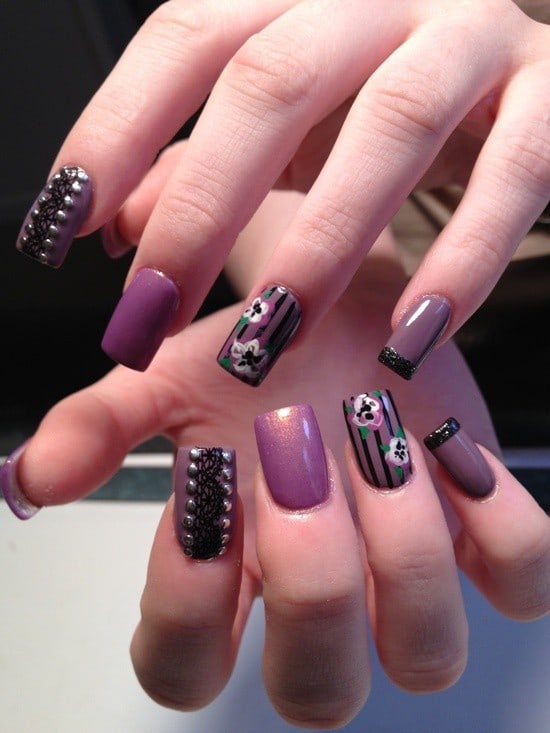 Go beyond flowers by pairing them with lace, stripes, french tips, and small decals to get a cohesive look.
#25. Black Nails with Flowers
Secret keeping, true love, new beginnings, purity, and innocence are what a daisy means.
Try this flower nail design and splash some daisies on your nail beds if you want someone to get a hint from all the different meanings of a cute little daisy!
#26. Roses And Pearls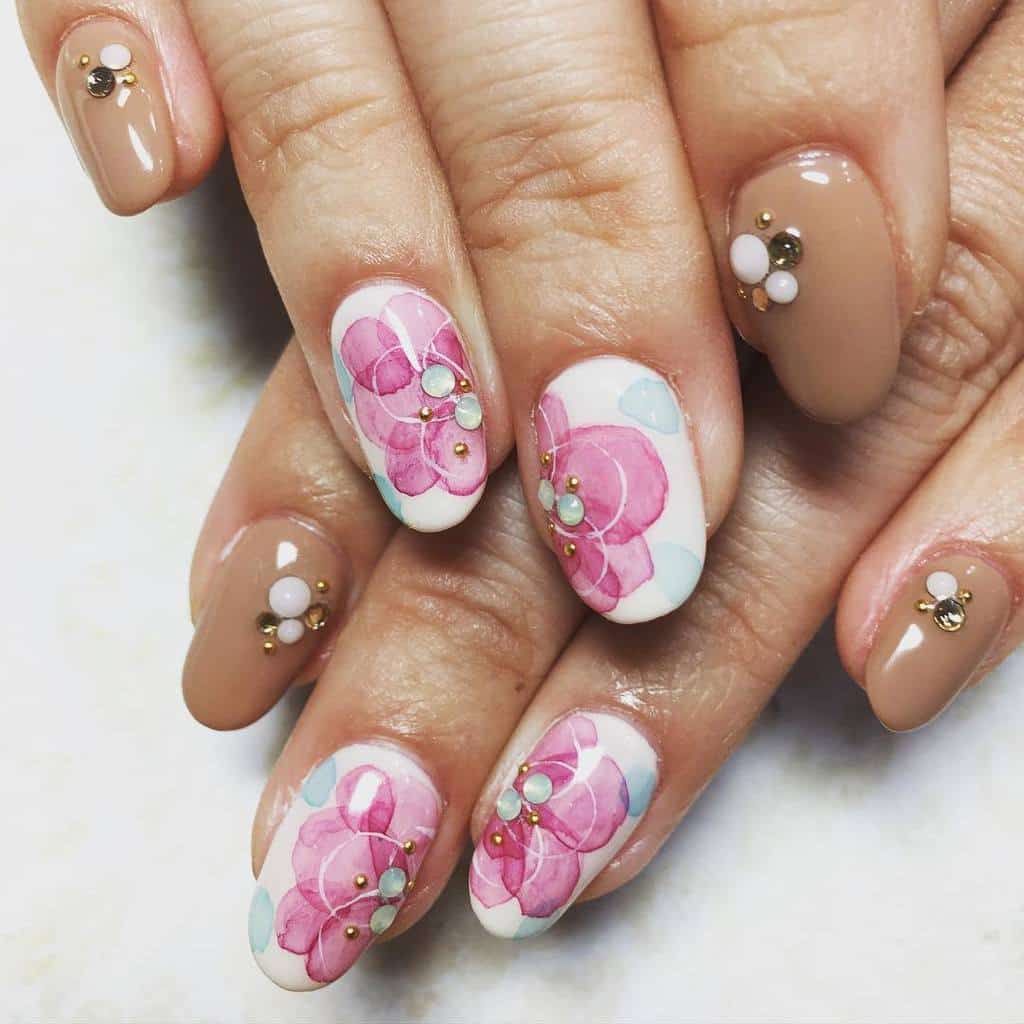 We are always told to :"Go big or go home!". Assign petals as the center of attention in your nail style and draw them in big sizes that spread from tip to tip. Adding pearl decals makes them look more feminine and interesting.
#27. Blue & White On Black Base
When we think about peaceful colors, we automatically think of white or blue. Imagine putting them together? Make up your own peaceful environment right there on your nail beds!
#28. 3D Flower Nails
The secret to smart elegance and sophistication lies just behind a 3D chic flower nail design. Rhinestones, strass, bows, french tips, glitter varnish, stripes and much more all lead to the road to sophistication!
#29. Several Parts Make A Whole
You don't need to draw whole flowers to imply a great nail design. By simply drawing smooth petals, looping stems or flying leaves, your imagination would lead you to predict the flower's shape as a whole and stimulate a whole new hypothesis about the way you view this person!
#30. Simple Flower Nail Design
If you are in a rush and don't have much time until you need to head out to meet your girlfriends for shopping but want to flaunt a flower nail design then go ahead and pick your favourite finger to flower-ize and get a glamorous manicure in no time!
#31. Hawaiian Flora & Fauna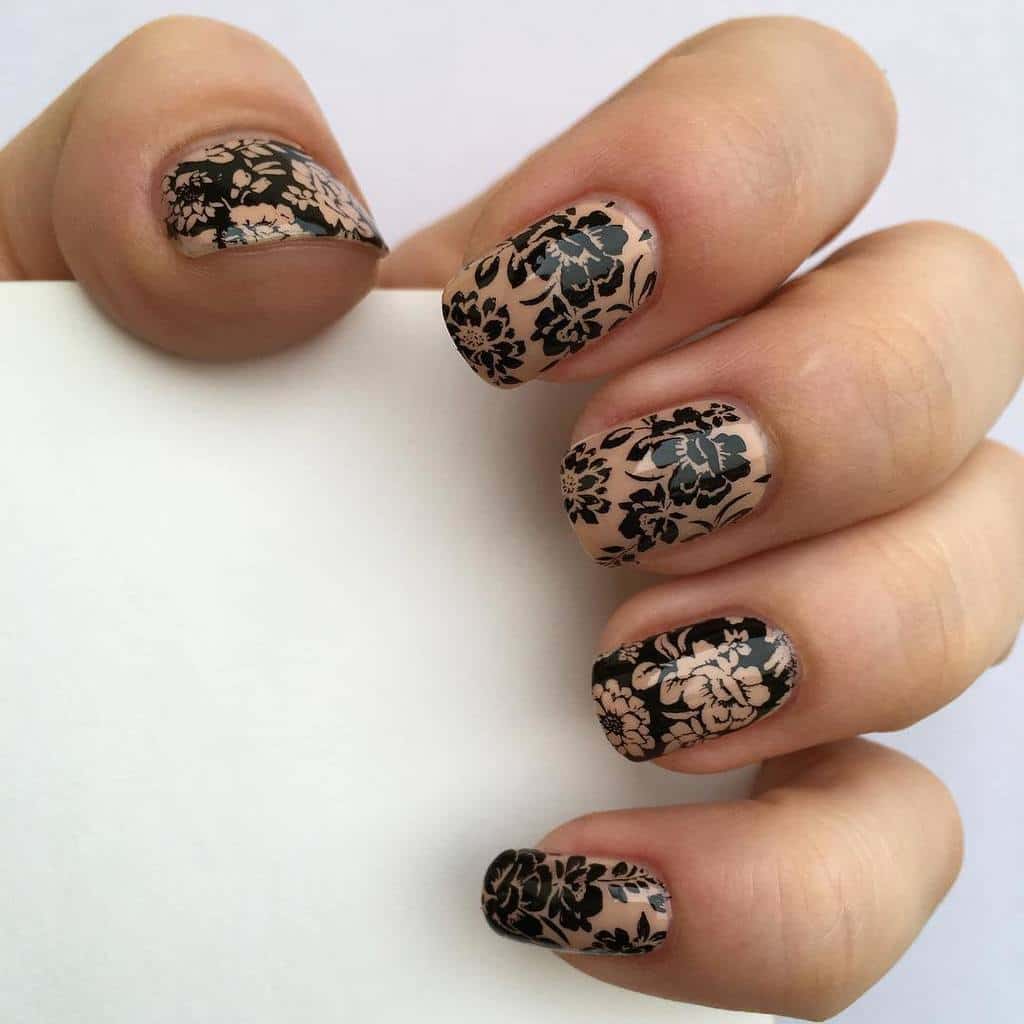 If you've got a steady hand, go Hawaiian and try this flower nail style for a tropical adventure.
#32. The Little Mermaid Nail Art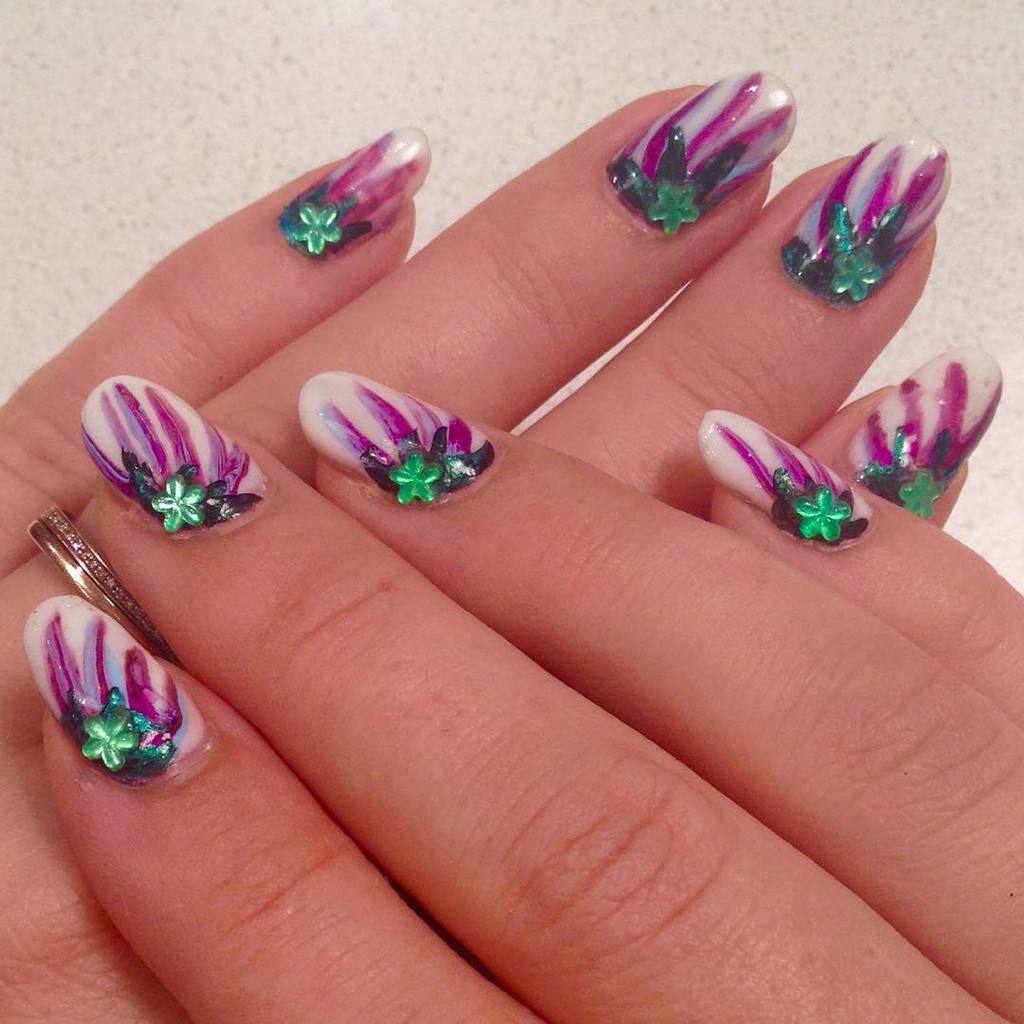 If you are a girl who likes to live it up every moment then this is the ideal nail theme for you to wear on a stroll at the beach or a scuba diving experience. Seaweed and starfish are all about the nautical style.
#33. Nail Drag And Glitter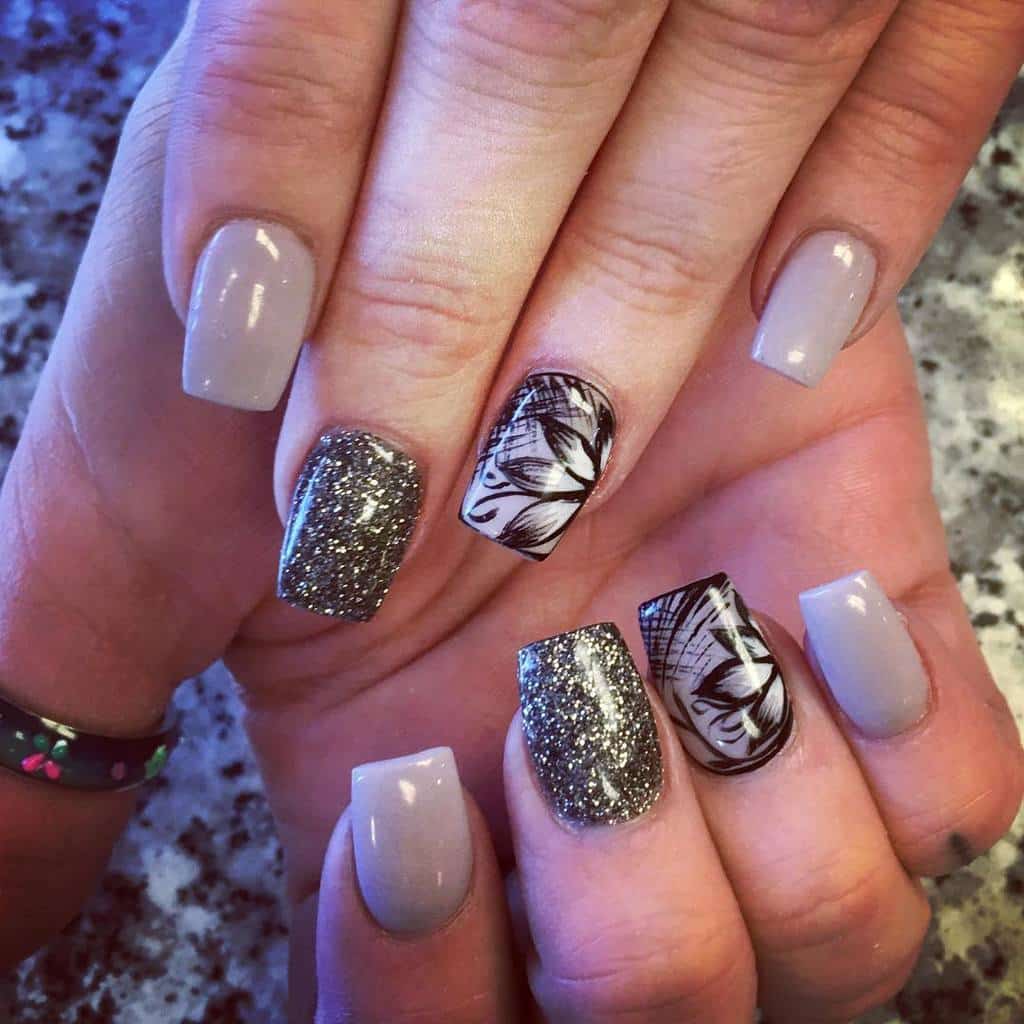 Your nail beds are your own little sketchbook, add some hatching to the petals and throw in a few stems to make it look realistic on a recessive white base coat that makes it all pop.
#34. Girlish Enough
Nothing screams "Girly & Curly" like this pretty cute flower nail design. For a more feminine perspective give this style a try.
#35. Free Hand Needle Drag And Sequence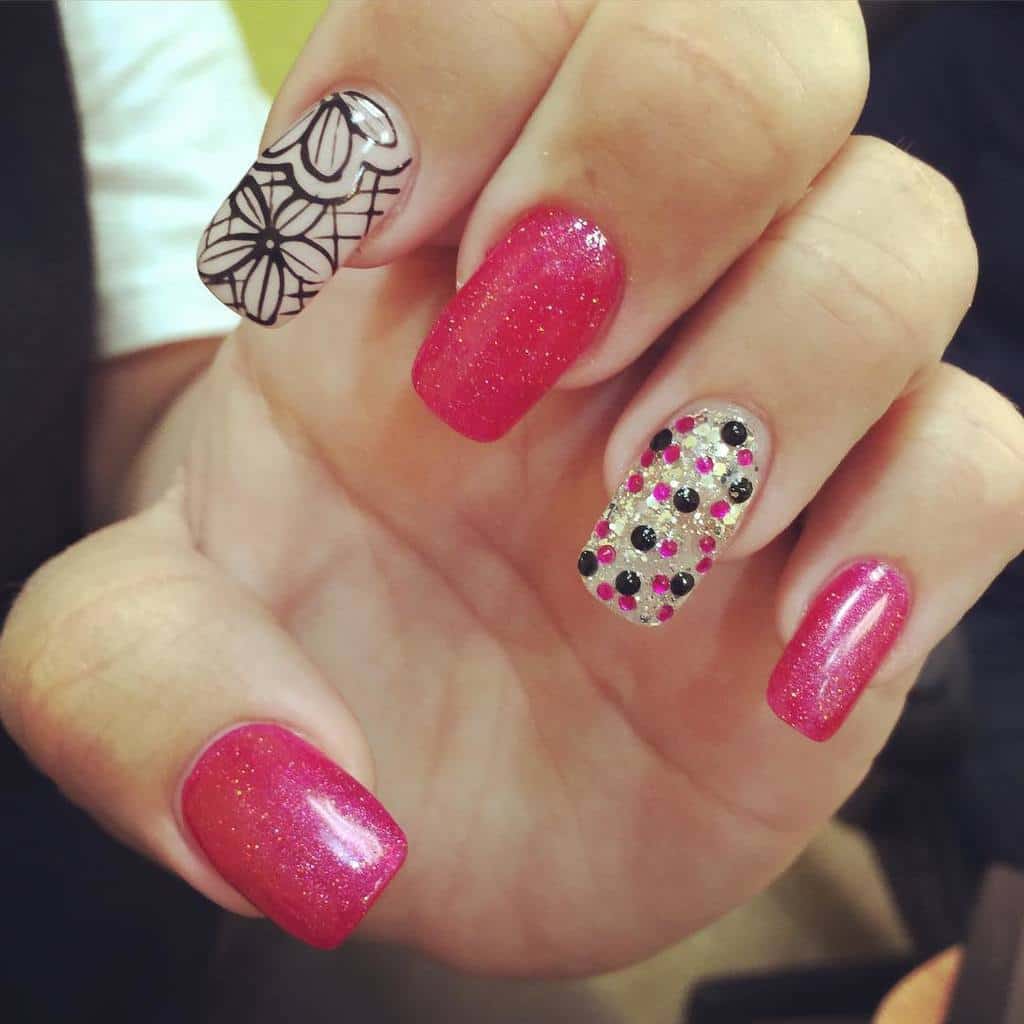 Glittery and shimmery with a splash of the sequence can never look better without this freehand needle drag flower nail style. Be creative. Be you!
#36. Going Green
Try scribbling some cute little cherry blossoms on a green base nail polish to send a statement and show that the world looks better in green and it's time to stop all this pollution madness.
#37. Inner Beauty Is Everything
Using different kinds of bubbles and blobs to symbolize flowers on the inner side of your nail beds is a great method to create a pretty nail theme.
#38. Flower Nail Stickers with French Tips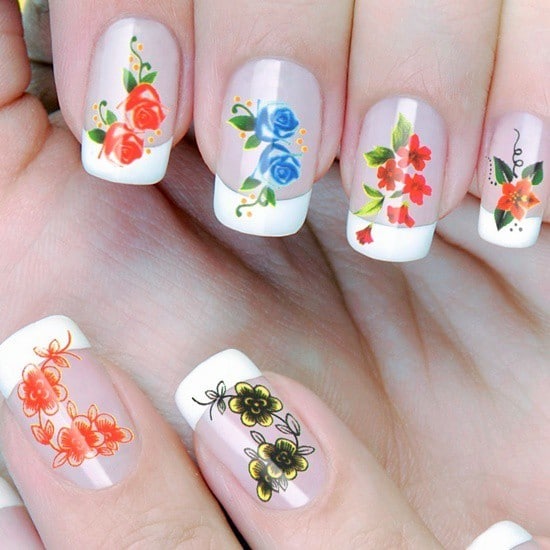 Keep it clean and simple by applying this simple yet unusual and vivid flower nails that consists of white french tips and paisley printed stickers.
#39. Newbie, But Meant to Be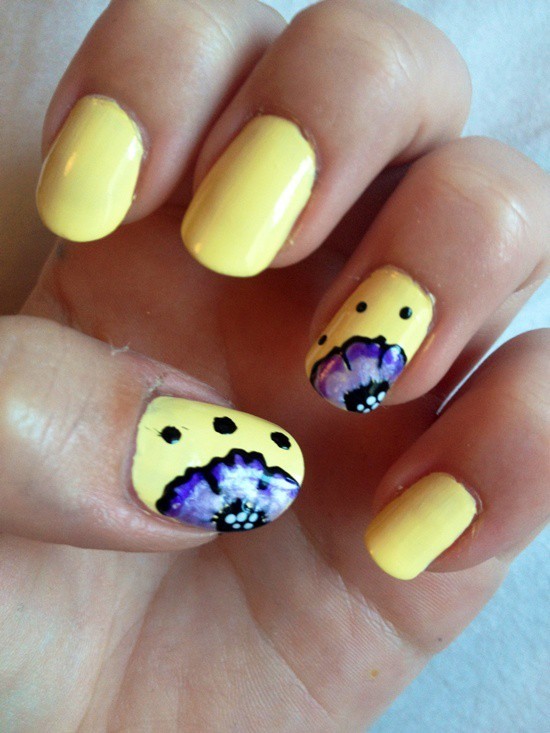 New to nail art? Try this easy nail design and keep practicing because you know you are meant to be a true artist!
#40. Shadowy But Not Too Shabby
Don't hesitate and draw the black shadow of the flora you choose to draw to make it pop and seem visually attractive.
#41. Mani-Ready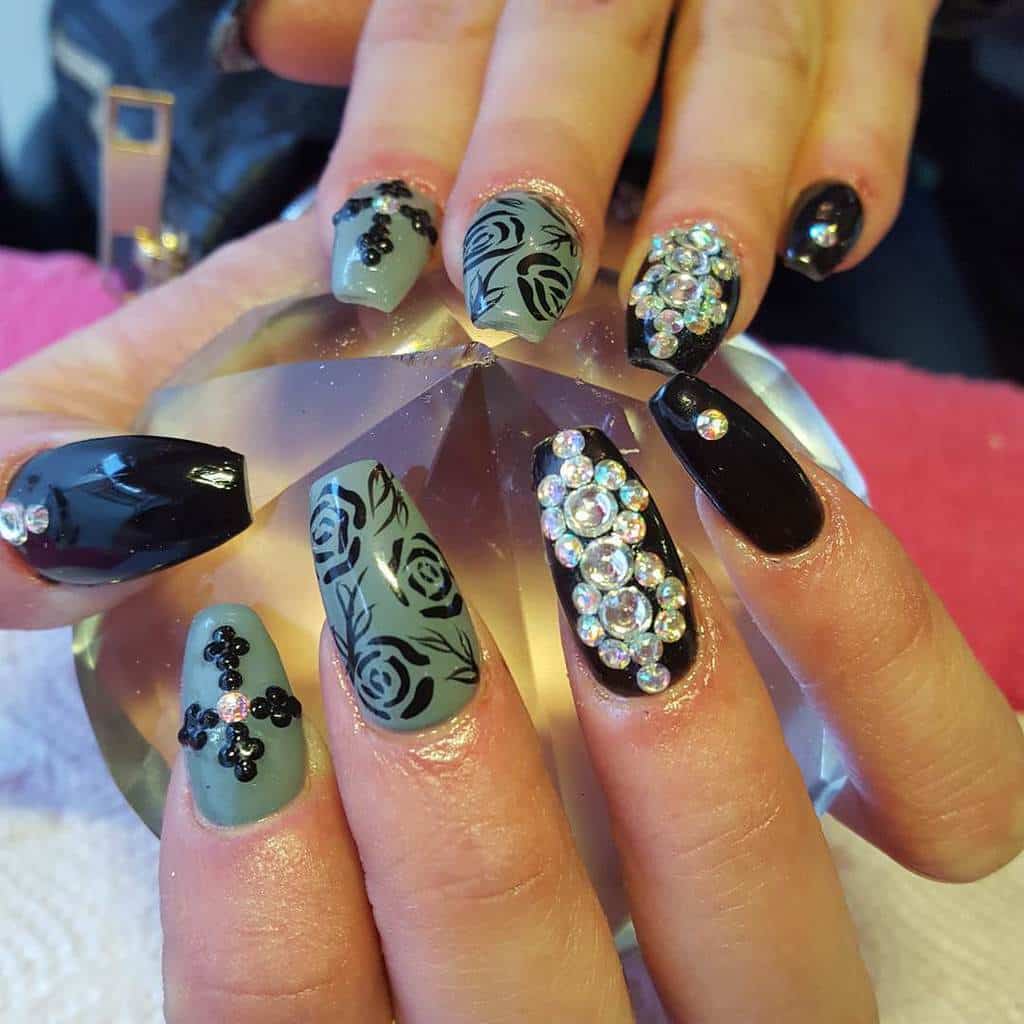 For all of you girls out there that suffer from the lack of steady hands, try putting on more decals than extremely detailed drawings that are just ready to put on and look on point!
#42. Maroon Never Gets Old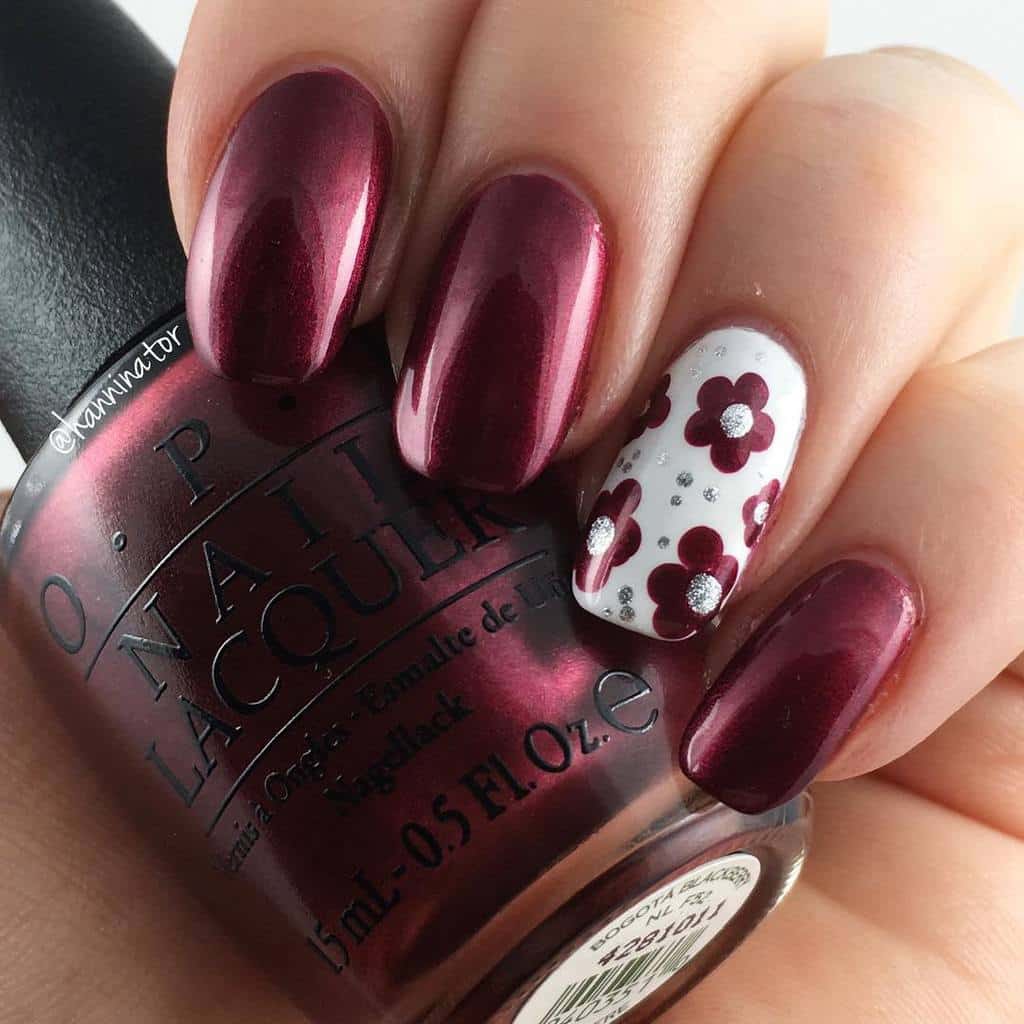 Brighten up a white background with mini flowery figures and silver dots .
#43. Breezy Fade In Blue
If floral patterns are not enough for you, then go crazy and add a breezy weather effect to make it more vivid and interesting. You are the weather forecaster of your nail beds!
#44. Pastel Base Flower Nails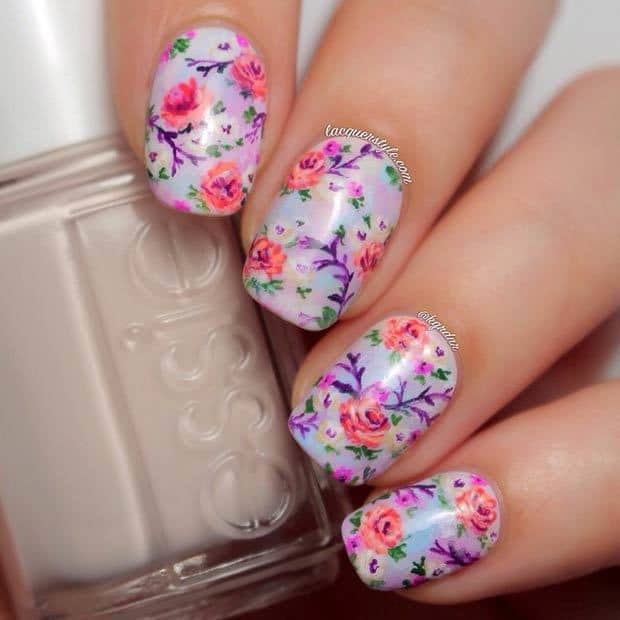 Here's a pastel purple base adorned with alluring roses in peach. A floral nail design inspired from vintage antique furniture and decoration but updated with these fresh modern color shades.
#45. Pink and Orange Floral Nail Design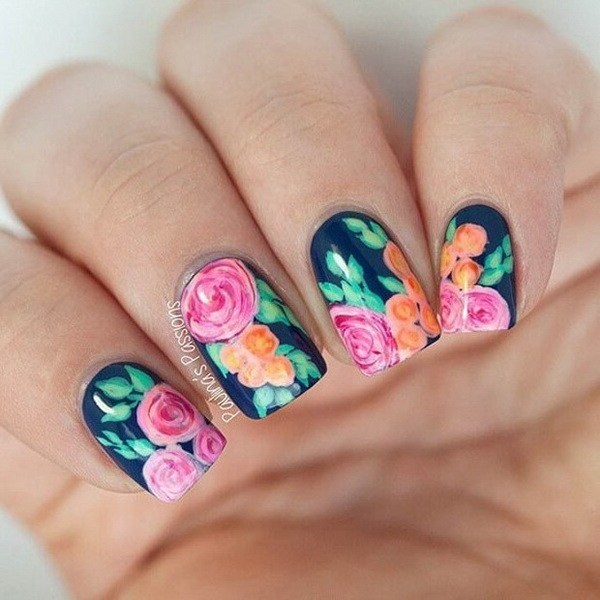 No better way to accent those artistic bold pink and orange flowers, rather than having a dark navy background… With such cool color selections, this design can be easily rocked with cold winter outfits.
#46. Blossom On Nude
Why settle for plain matte nude nails, when you can get this upgraded cute design.
With the simplest addition of multiple pink shaded tiny flowers and polka dots using nothing but a tiny brush or a toothpick. Easy, cute and fresh floral nail design!
#47. Blue Nails with White Flowers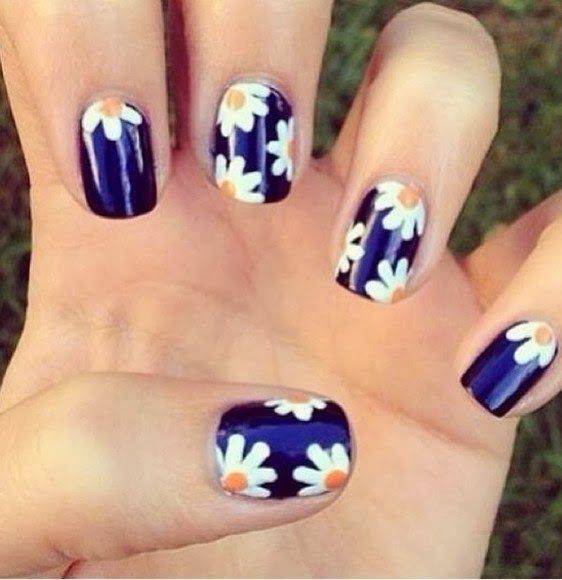 He loves me, he loves me not… Who hadn't held a daisy and plucked its petals wondering and hoping for a final petal saying yes.
While others keep plucking those petals and waiting for that special someone to declare his love, go and paint those pretty daisies above your shimmering navy coated nails, and wait and see how he'll love you so.
#48. Orchid Flower Nails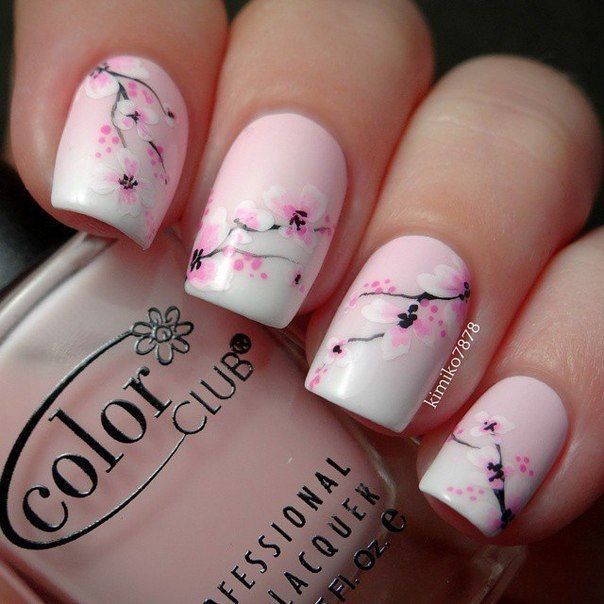 Pink orchids with all their sophistication and grace lying on your beautifully pedicured and baby pink manicured nails.
With the selection of these joy and feminine reflecting flowers as your floral nail design be certain that your nails will WOW the crowds.
#49. Lavender Fields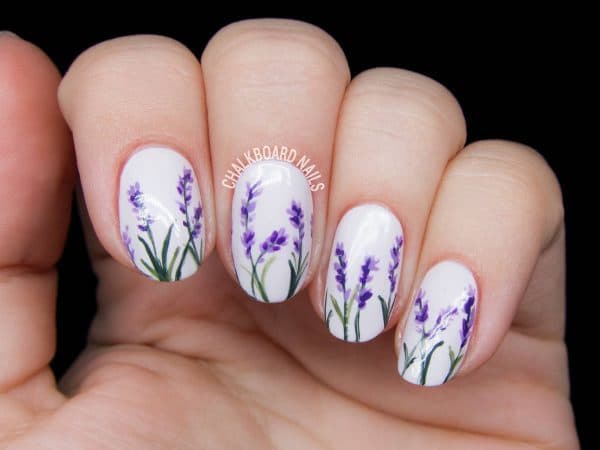 You can almost smell their sweet fragrance! Plant your light green base with these vivid lavenders. Finish this floral nail design with a clean coat of glossy varnish to showcase your love for lavender or simply everything floral.
#50. Cherry Blossom Theme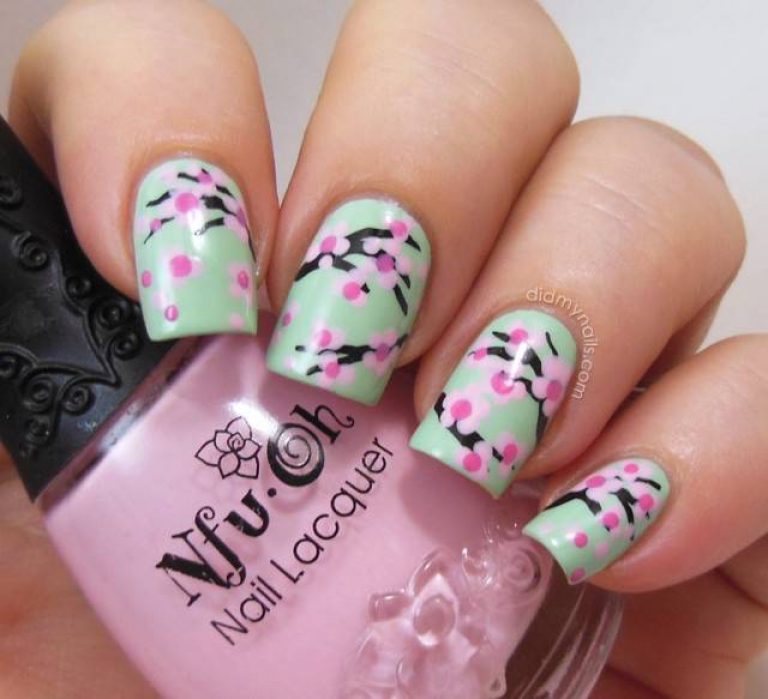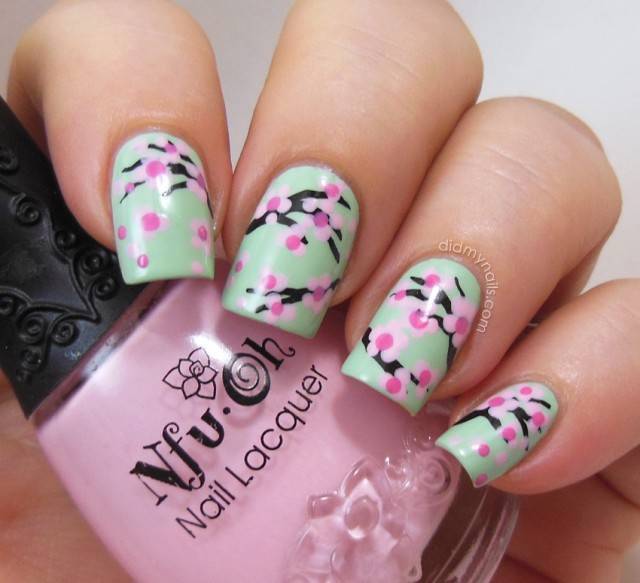 Cherry blossom is one of the most favored floral patterns trending today where no one can get enough of it, it's just so simple and attractive!
In this floral design, lilac flowers harmonized with a minty green background, this pattern will get you hung on it even more!
Have a Look at These Beautiful Flower Designs