If you are struggling with brittle nails have no fear, since these vitamins are good for your nails! Do you know that your fingernails, as well as your hair, can give a good indication of your current health situation? You know that your nails are made out of protein, right? Well, if something is happening to your body, your nails might look more brittle because you are getting ill. Besides the nails, your hair will have the same problem if the food you are eating isn't right and healthy. So, wanting to prevent this? Good. All you need is a fork, your stomach, and an appetite, as well as some supplements or vitamins.
What Vitamin Is Good for Nails?
The best vitamin you can go for to achieve super healthy and strong nails is Vitamin H or Biotin. Women nowadays are getting their hands on those B12 complex pills so easy and in a blink of an eye. There is nothing wrong with that, it's just that there are some other solutions you could reach for. Besides vitamin H and vitamin C, there are also Iron and Zinc which is a great vitamin supply to start off with.
Vitamin H
Biotin or vitamin H is a vitamin that your body cannot store, but it can be manufactured by bacteria that is in your intestines. You can buy biotin supplements at your food store or at some bigger markets. The best dose you should go for is 19 mcg of biotin a day (if you are younger.) Older men and women above the age of 21 should take 30 mcg of biotin daily.
Follow This to Get Healthy Nails
Vitamin C
Vitamin C helps with the fingernails, hair and even other body parts. This vitamin is essential since your body can't make it on its own. You should intake a lot of this vitamins; in case you don't your hair, nails and skin may become very dry. You could either eat a lot of food rich in vitamin C, or you could take a supplement, available almost everywhere.
Iron
Did you know that iron is necessary for the production of cells throughout your body? But more importantly, a lot of it is stored in our blood. If you start lacking iron, you could start feeling ill and hungry. Anemia could also occur due to the lack of iron. This will as well have an effect on your nails and they will get a concave shape and become brittle.
Zinc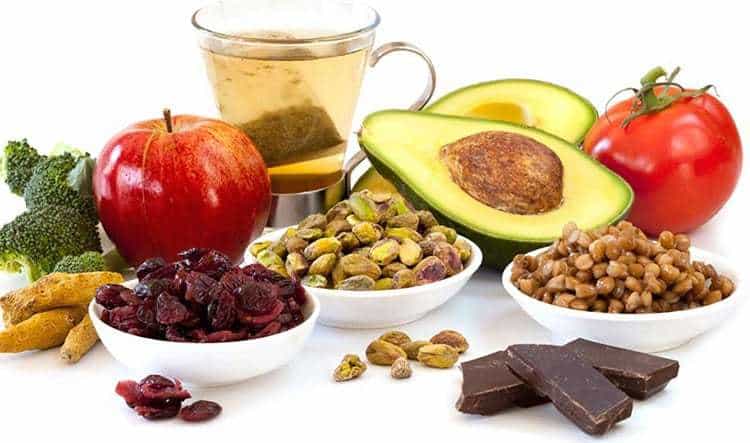 You need zinc since it is very important for your immune system and the development of senses for smell and taste. The deficiency mostly occurs in vegetarians, pregnant women and alcoholics. If you choose to go for zinc in order to restore your nails health and strength don't go too hard with it. Too much of it can cause diarrhea. The recommended daily amount is 8 mg for females over the age of 19 and 11 mg for males over the age of 14.
Home Remedies That Will Help Your Nails
Now you know what vitamins and pills to take, as well as which food is filled with these goodies. But, you can also mix up some solutions at the privacy of your home for better and quicker results. Besides going directly into your stomach, these vitamins may be used in some other ways.
Cause of Nail Ridges with Solution
#1: Orange Juice
Orange juice is fulfilled with vitamins, vitamin C especially. But in this little hack, you will not be drinking that juice. You will soak your nails in fresh orange juice for 10 minutes per day. Do it as long as you don't start seeing results. This booster will help with the antioxidants and will improve the nail strength, color and general appearance of your nails. Once you are done soaking your nails, rinse thoroughly to remove the acid from your skin and nails. After that apply a nice moisturizer to your hands, probably olive one, or a coconut oil. The extra hydration is what your nails will love.
#2: Tomatoes
Tomatoes are a great solution for brittle nails because they can be a good nail strengthener. They are rich in vitamins A and C, as well as B7, which is a natural form of Biotin. You should drink organic tomato juice in the morning to start off your day. During the day, add a few tomato slices to your sandwiches or salads. You will see that your nails will start thanking you pretty soon.
#3: Olive Oil & Lemon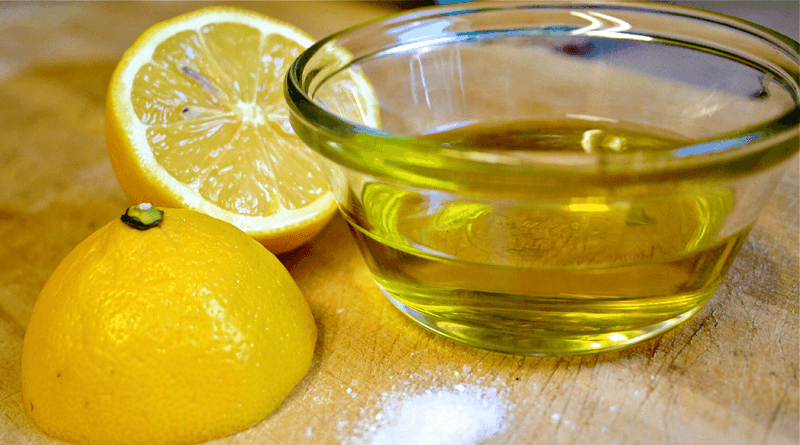 Olive oil can be a great moisturizer for your nails, skin, and hair. And the lemon juice is filled with vitamin C that protects your nails, removes the stains and helps in the nail growth department. You can make a great nail soak with these two supplies you know. Just mix 3 parts olive oil with 1 part lemon juice. Heat them just a little bit above the body temperature. Dip your fingers in that solution and let them be still for 10 minutes. Repeat as much as you like for faster and better results.
Make Your Nail Grow Faster And Stronger
#4: Egg Yolk And Milk Soak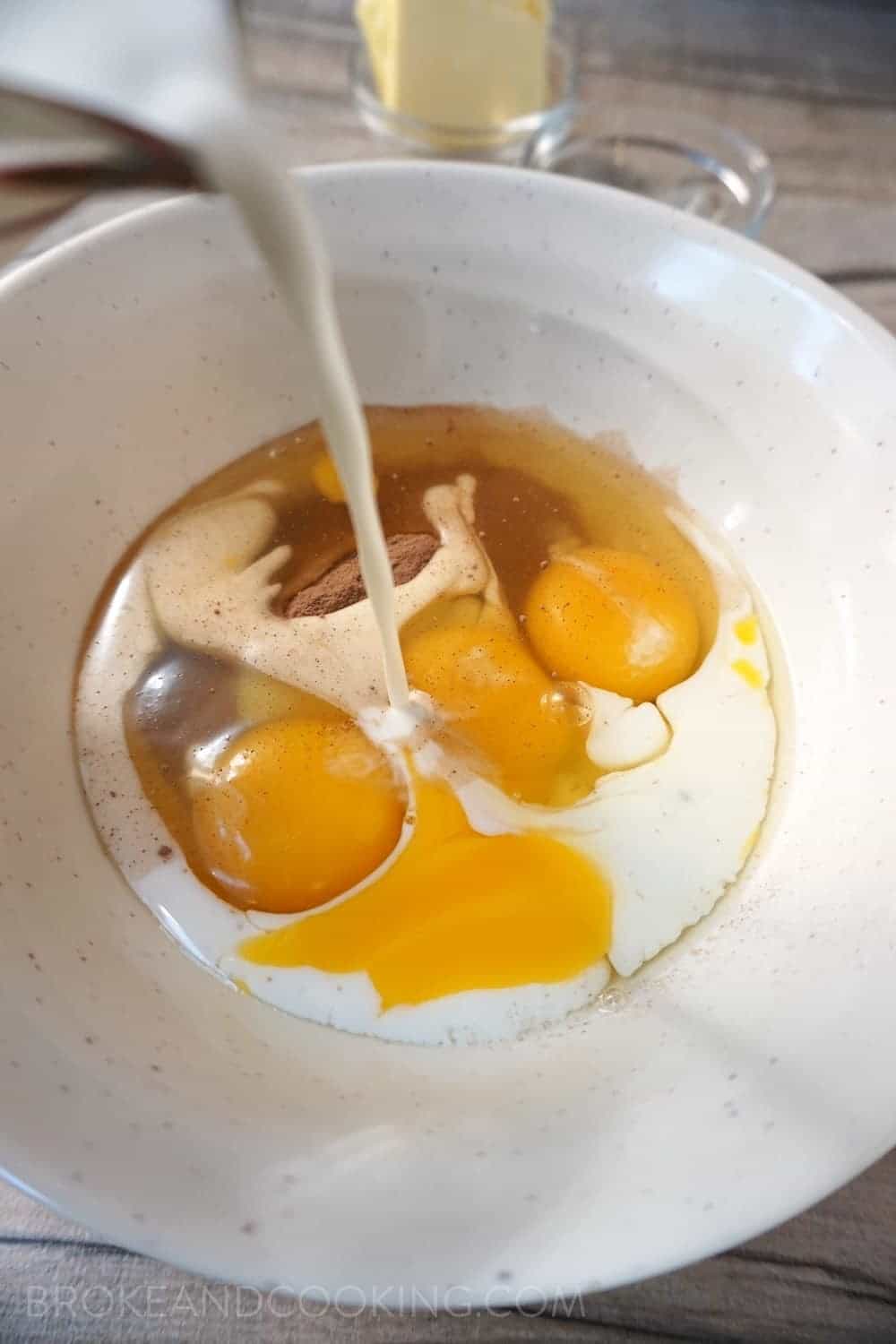 Your nails are probably brittle because you are lacking in the egg and milk department. These are full of calcium, and vitamins that you need to have on a regular basis. Sure, this mixture doesn't sound that appealing, but it is a very effective one. The mixture will provide you super intense moisture to the nails and will prevent peeling of the nails. You should mix one egg yolk with 2 tablespoons of milk. Beat it well and massage that mixture onto the nails thoroughly. Be patient for the next 20 minutes. You should probably make yourself comfy and play some good TV show to kill the time. After time has passed, clean your fingers with water. You will notice an instant shine, and in time your nails will get a lot lighter because of this treatment.
#5: Time To Soak Them

The best part about this home remedy trick is that it is so useful, gets the job done well, but at the same time; really inexpensive. Apple cider vinegar is also used a lot in the hair and skin remedies, so it is time to use it on nails as well. Organic apple cider vinegar is loaded with minerals like iron and calcium. You should mix an equivalent portion of apple cider vinegar and water in one bowl. Put your nails in that mixture for 10 minutes. Repeat this cure once a day in the next following seven days. You can also soak your feet as shown in the picture above if you believe you have weak toenails as well. The difference will become quite obvious sooner than you'd think.
Aren't you happy so many vitamins exist in this world? Diversity is a great thing, especially if you are not a fan of some specific fruits as well as vegetables. You can choose what group to go with in order to get some vitamins up in your system. Eat right, exercise a bit, do your home pamper remedy routines and you will see the improvement.