20 Cute & Easy Nail Designs for Little Girls
Little girls love to color their nails. When you're a fashionable mommy with a little look-alike by your side, it's only obvious to show off your miniature version with cute braided hair, an adorable dress, and a sweet little girl nail design!
Best Little Girl Nail Designs
We all know how little girls love pink, adore sparkles and glitter. They all wanna be princesses, ballerinas and such. We find them obsessed with cartoon characters and Barbies as well. So, when you go all frustrated how can you create an adorable Mani for your little girl, struggle no more. Cause they've got the answer for you; from glitter-pink nails to Hello Kitty ones, passing by stripes, dots and other designs. Claim yourself the best mommy in the block, by taking care of your little princess' appearance; styling her outfits and dressing her nails. We've got 20 of the cutest little girl nail designs down below for your girl to choose from.
#1. Pinkie Nails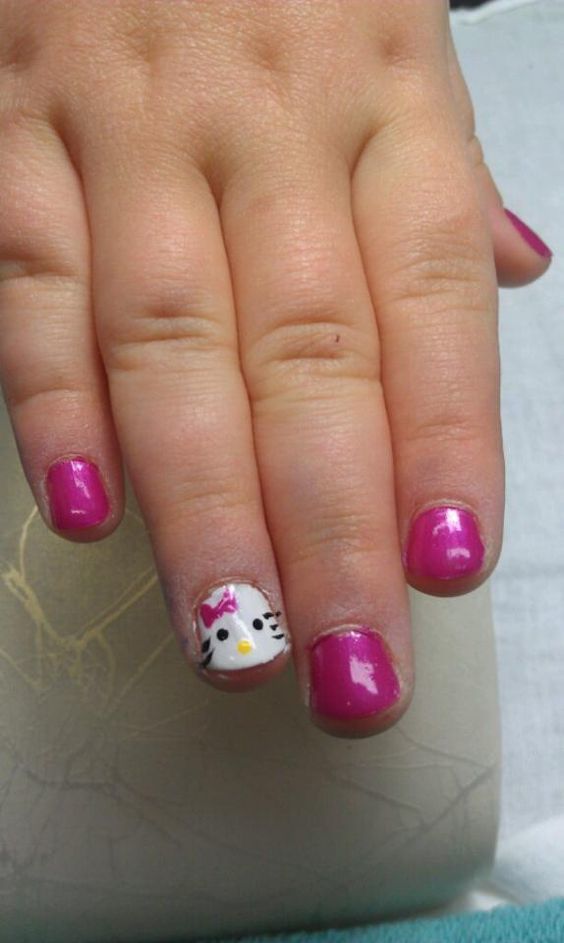 Hello Kitty with her huge pink bow is one of the most loved little girls and grown-ups' nail trend. This trend give girls' nails cute and adorable appeal. Just get their tiny nails polished with hot pink nail polish alternated with an accent nail having a kitty face drawn on it.
#2. Little Watermelons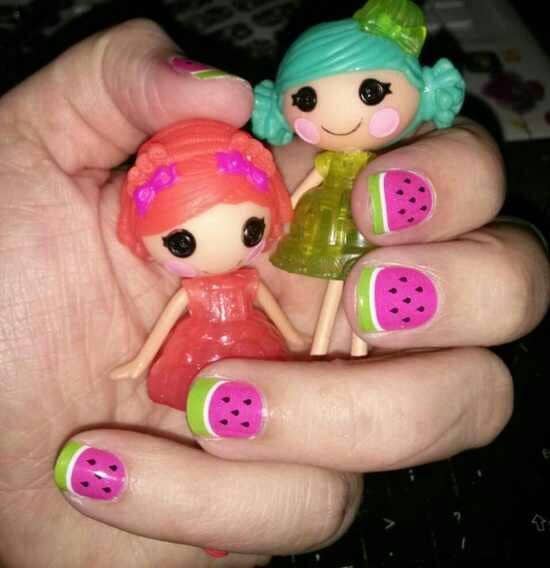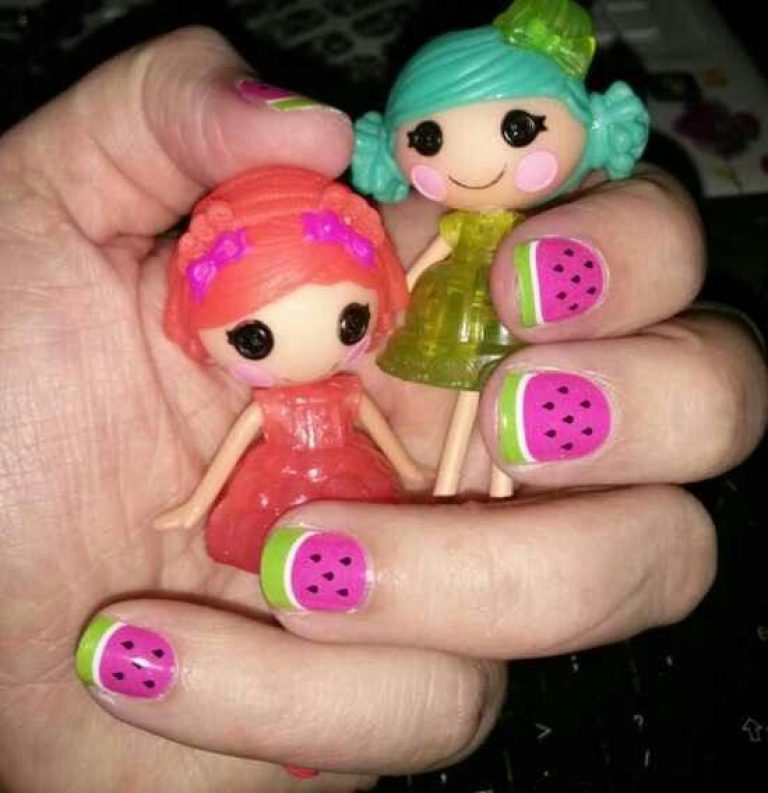 All through the summer season, kids and grown-up can't get enough of this juicy mouth-watering fruit. Inspire from these delicious watermelons an idea to varnish your girl's tiny nails and get her the little girl nail design she'll adore.
Hello Kitty and Claw Nail Design Ideas – Try The New Trend
#3. A Little Girl Nail Design 101: Pink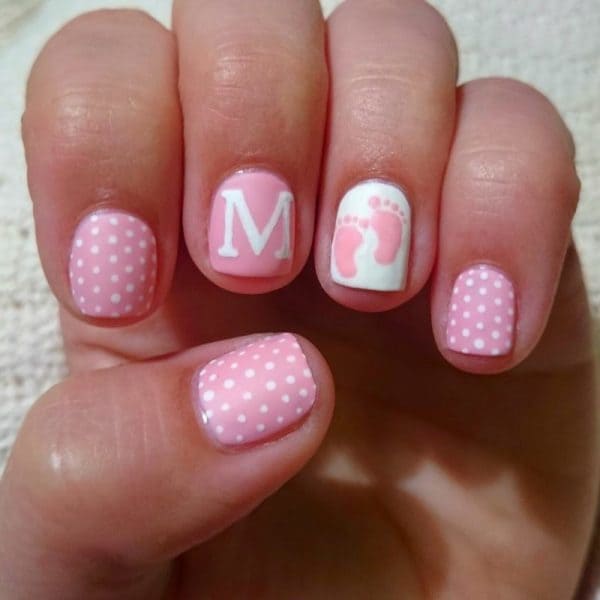 Let your little girl shine with femininity by having such little girl nail design. Choose a light girly shade such as baby pink, then decorate it with tiny dots, your little girl's initial, and another fun footprint drawing.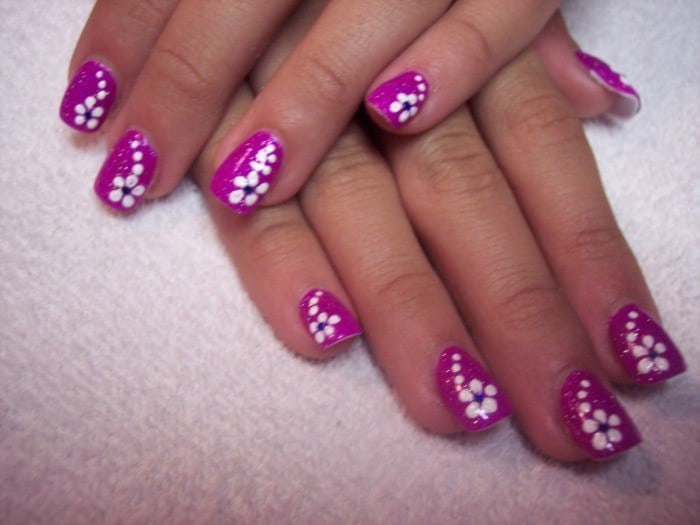 Create cute and girly vibes with this little girl mani. If you're a mommy getting her girl some beauty quality time, or a woman looking for a sweet floral nail design this is a design you would like.
#5. Frozen Themed Little Girl Nail Design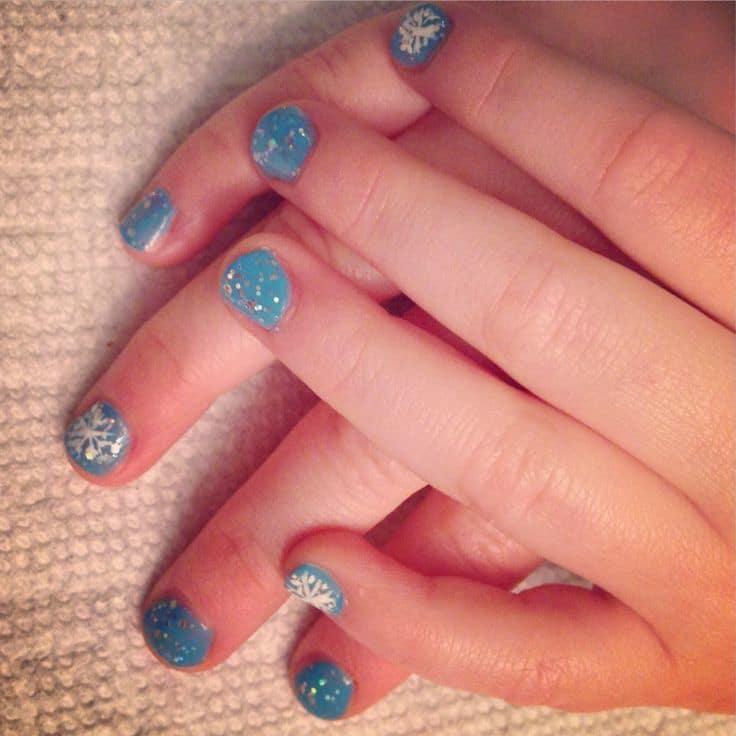 Disney's princesses have always won the heart of our girls and ours too. After watching Elsa and Ella's adventures, all girls wanna get their hair braided, put on their blue dresses and get this little girl nail design.
#6. Adorable Mix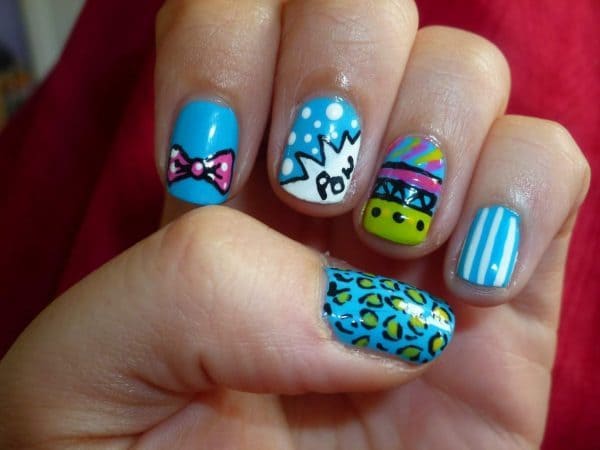 Mix and match all the trendy ideas offered in the nail art world, to create this fun playful combination for your little girl's nail design.
#7. OH Lady Bug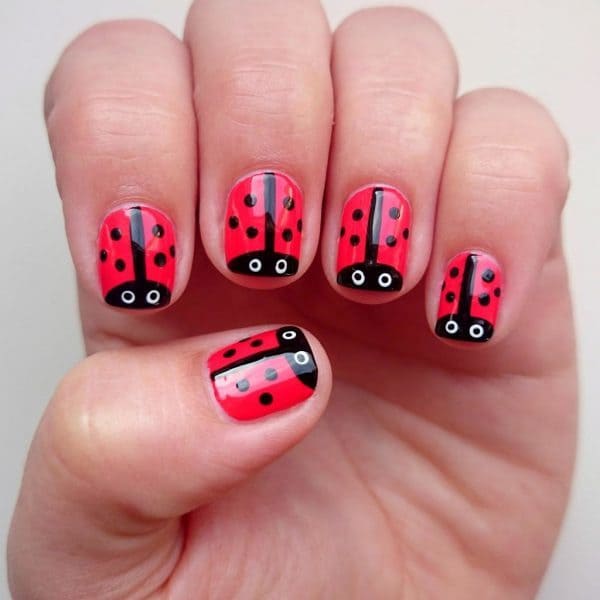 Choose an awesome idea as a start for your girl's mani. Most girls are fascinated with these tiny ladies in red and black, so why not create actual lady bugs as a little girl nail design idea.
#8. Bunny Nails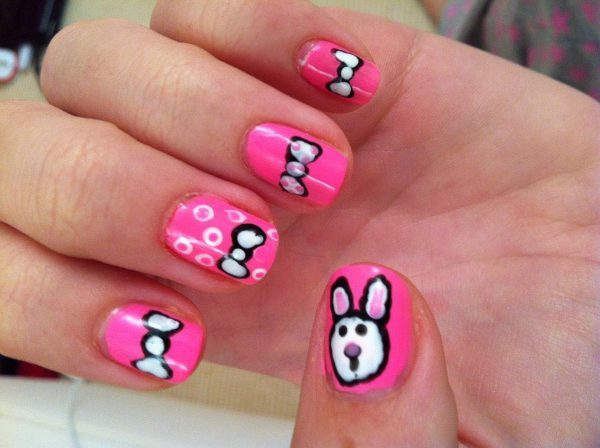 What little girl doesn't love her teddy bear so much, holds it all the time, and takes it with her wherever she would go. It's only a matter of a tiny drawing to get her little teddy on her little nails as well.
25 Cute & Beautiful Nail Designs for Kids
#9. Yummy Cupcakes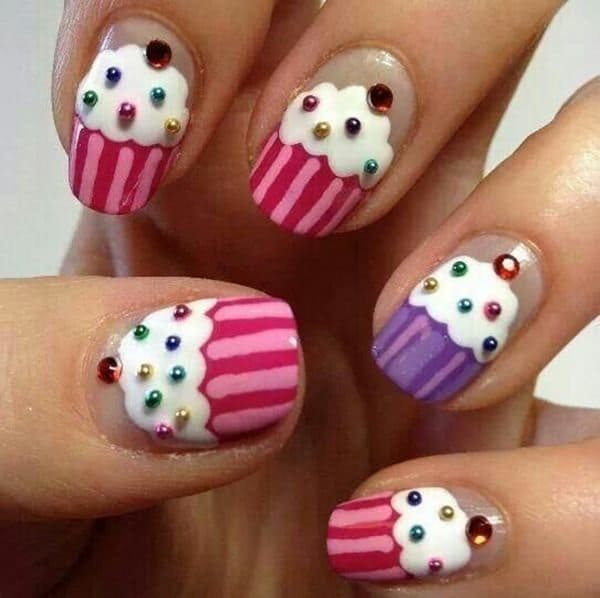 Getting your girl ready for her birthday is no easy task, from trying to select a fun theme, to buying a delicious cake. As well as Taking care of her royal grace's appearance; deciding between a pink tutu skirt or a princess's ball gown, to finish all that with a birthday themed little girl nail design.
#10. Fashionable Tinny Fingertips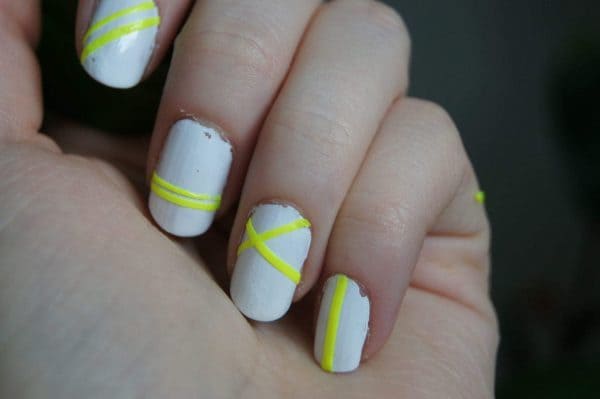 Little girls nowadays don't wanna be little anymore; they fund and like cool nail designs just like their mother's. So, when it's possible to get matching mommy-daughter modern nail designs; an idea cute by itself.
#11. Strawberry Mania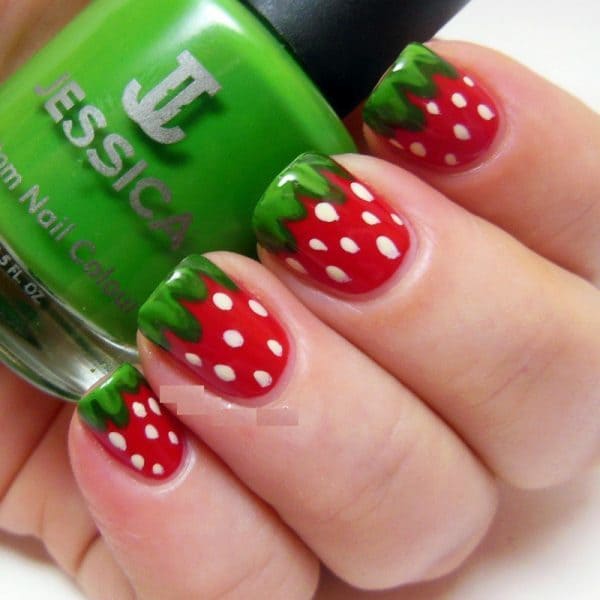 Help your child show off her style, with a cute yummy little girl nail design done by her awesome mother. And here's your ticket to being the number one mother in her eyes.
#12. My Little Nails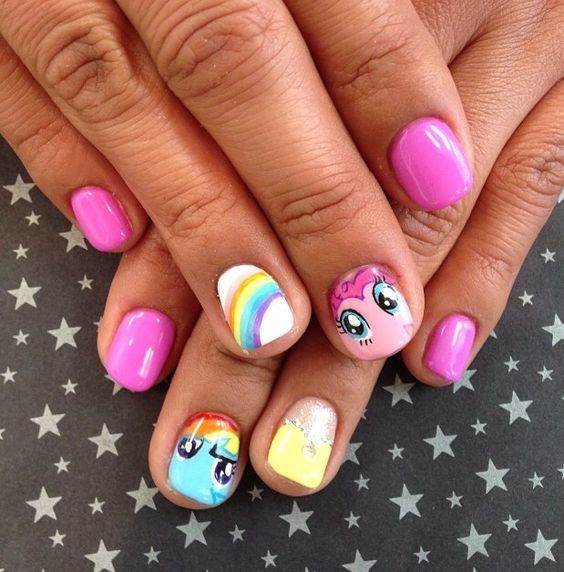 My Little Pony is one of the most favored cartoons and nail design trends. Let your girl choose her favorite cartoon as a theme to design her adorable mani.
#13. Golden Fingertips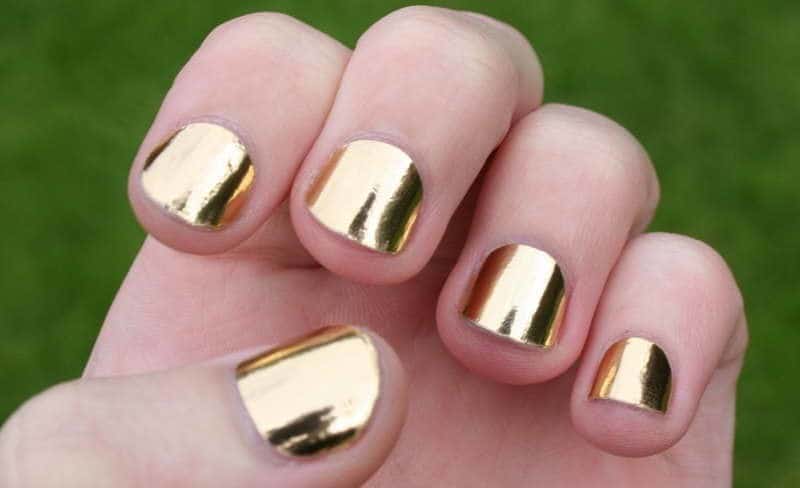 When you ask a young girl; what do you wanna do when you grow up, " i wanna be a a princess" is for sure what you'll hear. Decorate the nails of your princess with a royal metallic shade of gold to match her tiara and embroidered ball gown.
#14. Little Combo Nail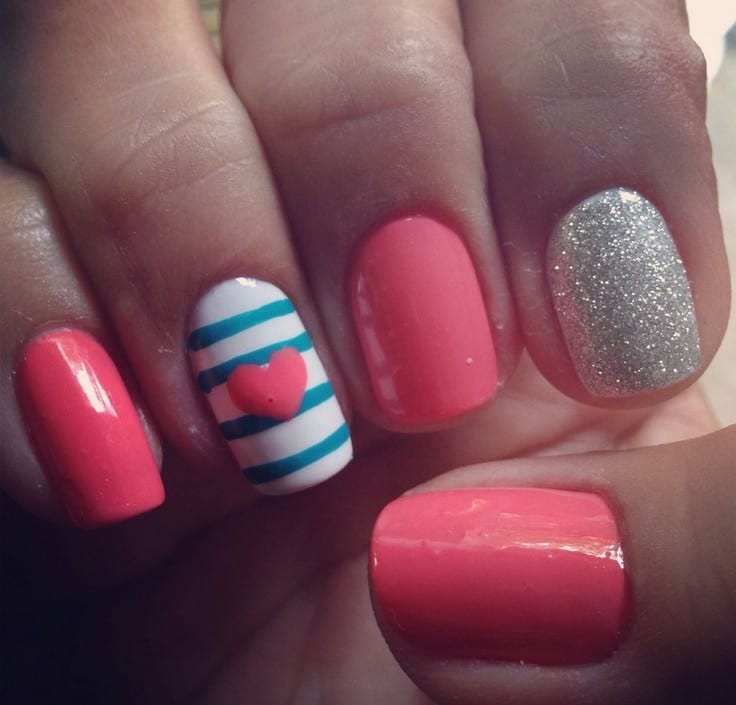 Don't get frustrated searching for kid-approved over nail design. For many styles, teens and women attain today are so cute and simple, you could recreate as a little girl nail design.
20 Magical Disney Nail Designs
#15. Fashionable Princess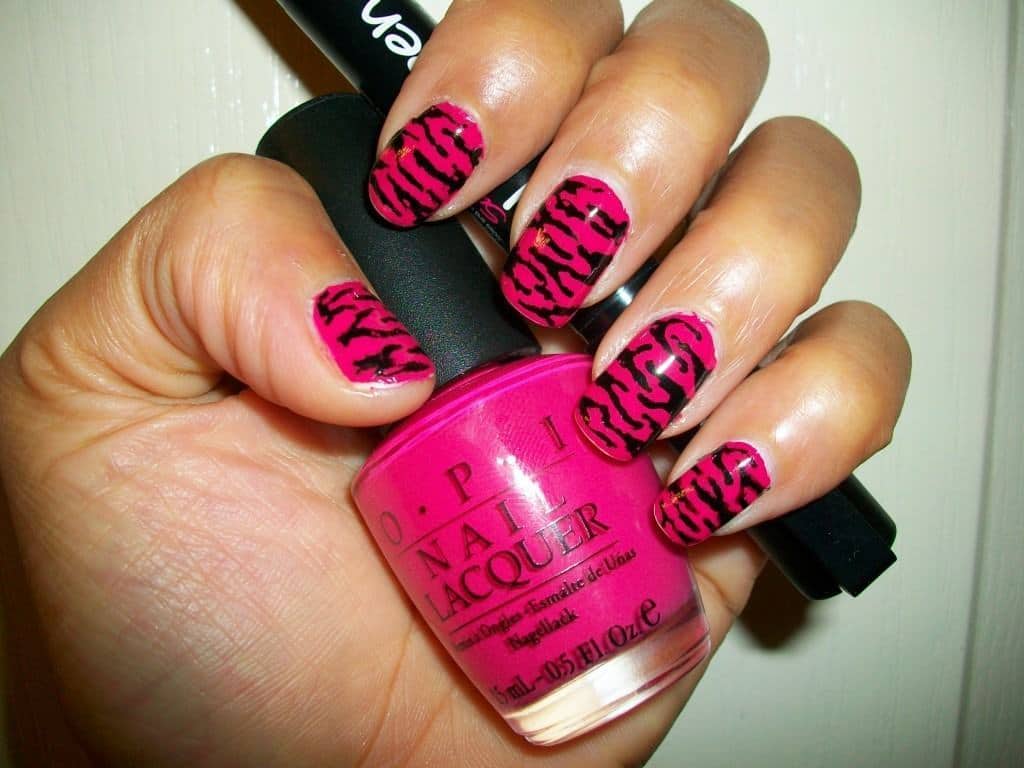 Give your little diva a nail design that is all trendy and up-to-fashion. There's nothing wrong with having a little mimic that has the same zebra-printed little girl nail style similar to her mommy's.
#16. Giraffe Love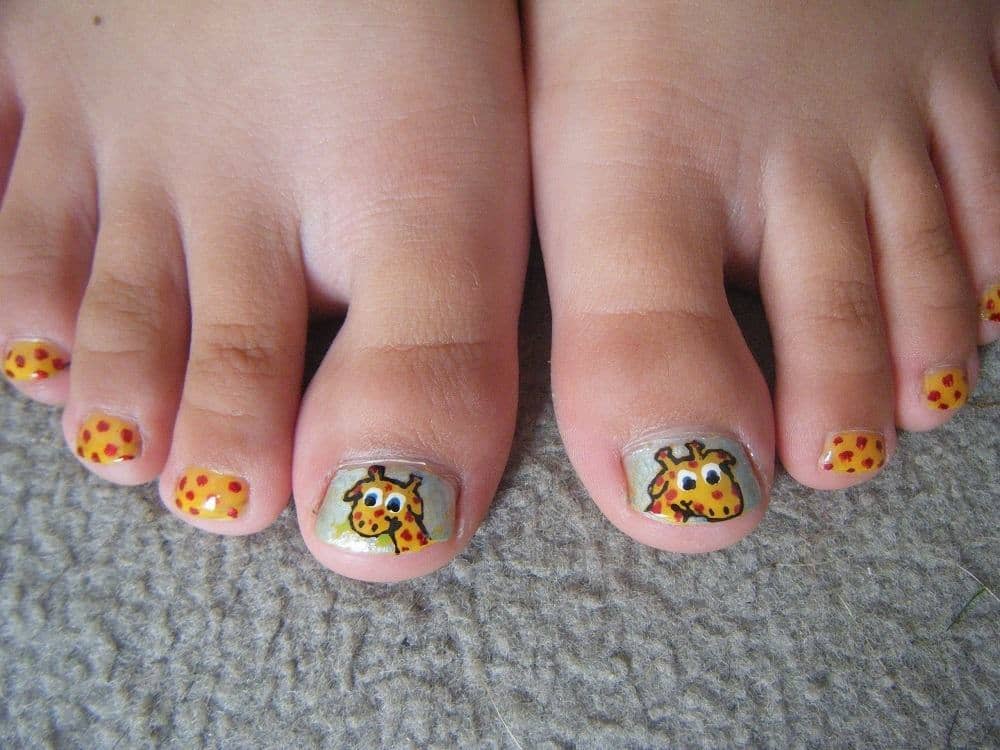 When your kid is a nature explorer and an animal lover, she would certainly ask for giraffe drawing to accessorize her cute toenails for her little girl nail design.
#17. Hello Kitty Addiction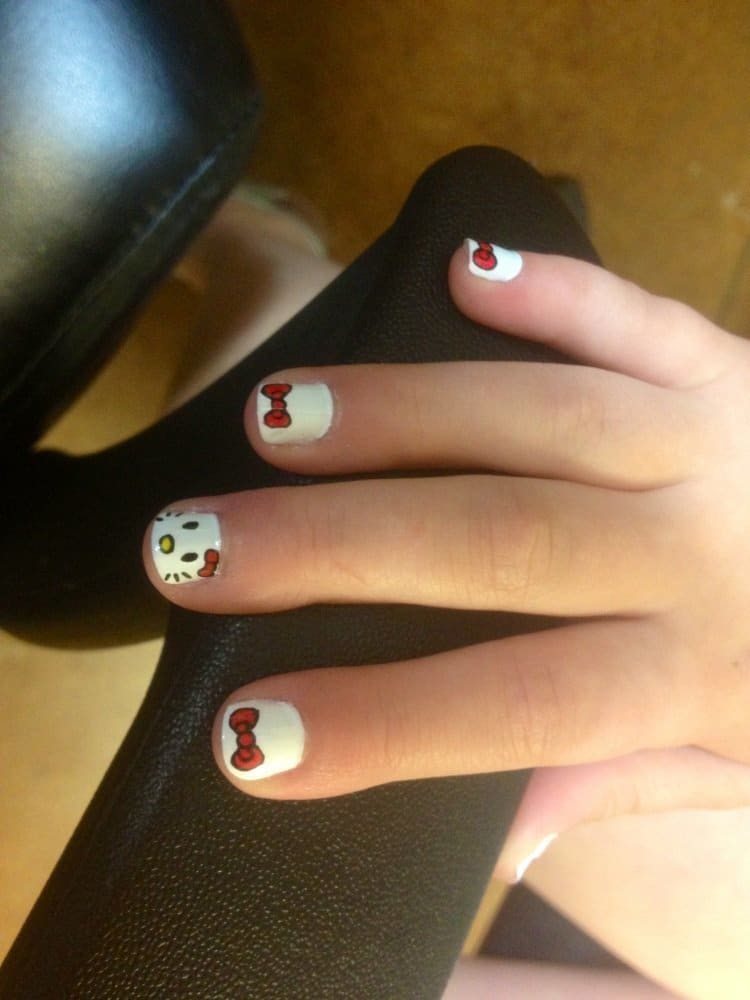 When you hold your little girl's hands and head out to the saloon for a mommy-daughter quality time. And, after asking your daughter how you wanna get your little girl nail design done, choosing her favorite cartoon character that she's obsessed with will be her first choice.
#18. Elsa, Do you wanna build a snowman?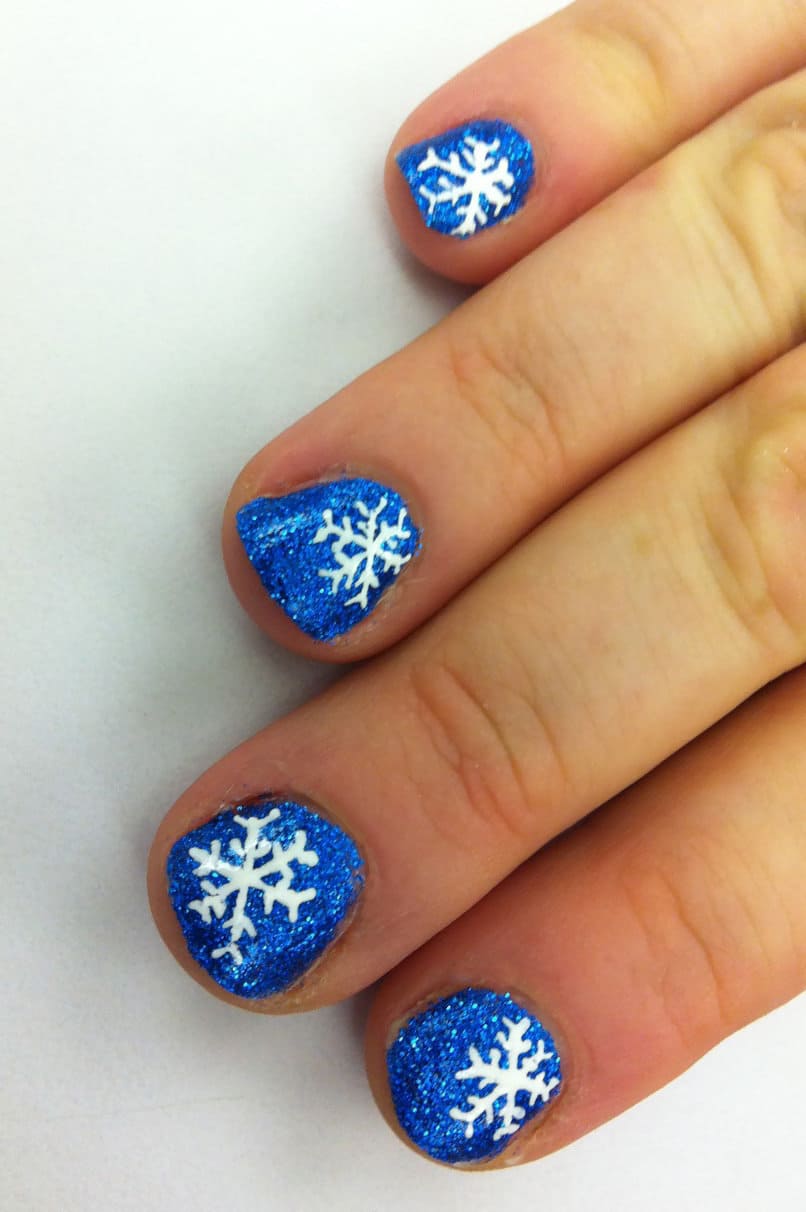 Girls watching Frozen would love this snowy blue nail design. Create this mini for your little Disney-addict starting with glitter based blue nail polish coat, with a cool snowflake on top. And you'll be the only queen in the eyes of your princess.
#19. Boyish Girls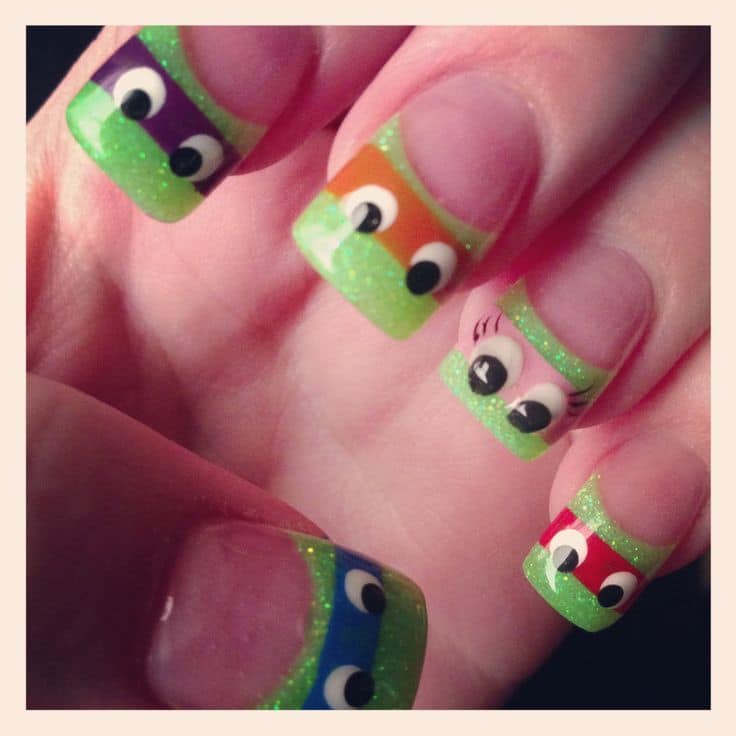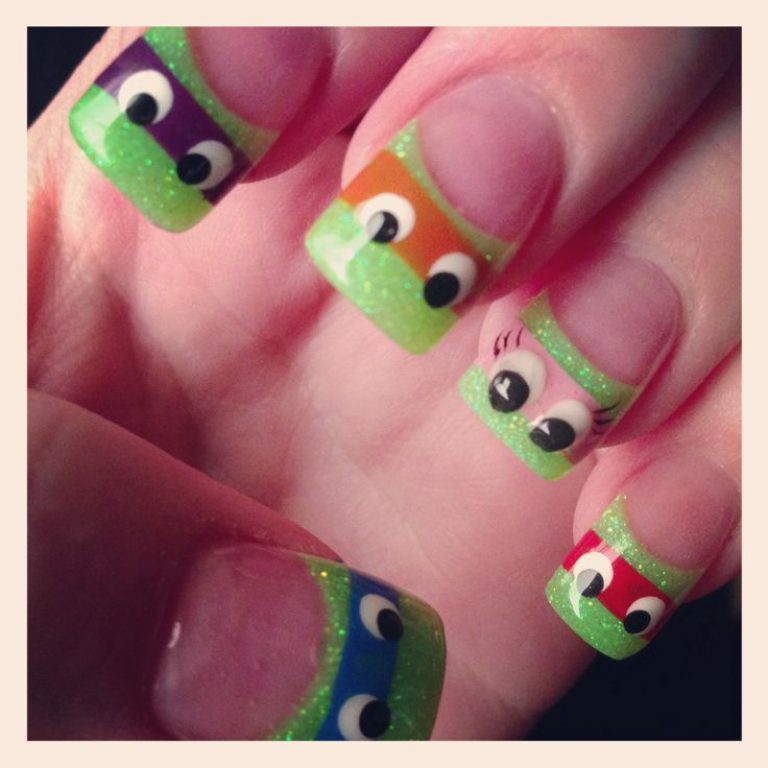 Well, not all girls prefer pink and tutu skirts, some are tom-boys that are obsessed with Ninja Turtles for example. So, why not give your girl what she loves, and get her little girl nails designed with ninja turtles.
#20. Little LOVE
What little girl doesn't go around scribbling and sketching the tiniest hearts using her colorful crayons on every paper she'll get her hands on. This little girl decided that hearts aren't just a cute drawing but a nail design to get!
Also Have a Look at These Cute Nail Designs
We all notice how little girls go around following their mothers; trying to act like them, wearing their heels, playing with their makeup. Well, they'll also wanna have fabulous nails "just like mommy does". It's rarely possible to have what your kids want! But this is not the case here. After checking our list, create little girl nail masterpieces on your little girl's hands using child-approved nail polishes that are non-toxic or harmful. We hope this list has inspired you, little girl or your fashionable mommy to start taking care of your tiny fingertips.