Whenever you feel the need to get a simple but very effective look for your hands, try the light blue nails mani. This pastel color inspires joy, warmth, without being flashy.
Light blue nails are certainly sensational, and if you create some subtle designs or add a little bit of glitter, you will obtain a glamorous look.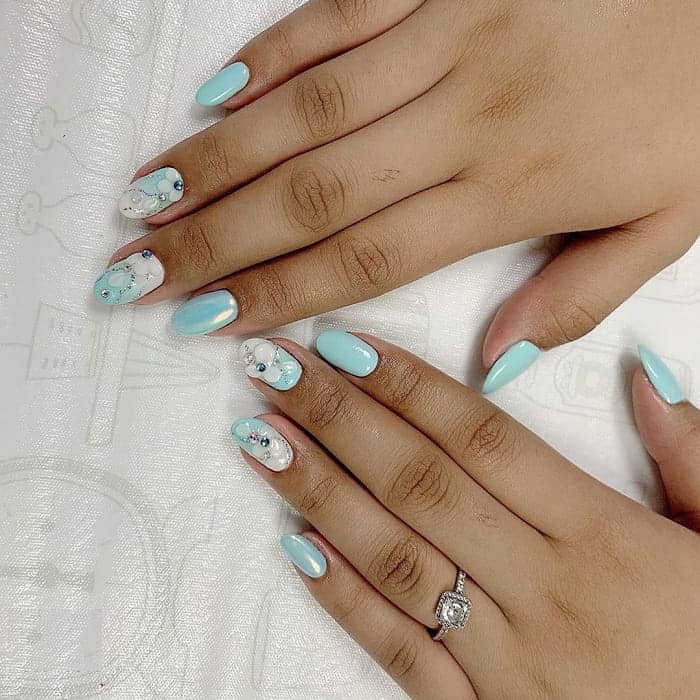 Who said that a simple mani isn't eye-popping! The best example is right here: a pale blue base and some flower nail designs can really make a difference!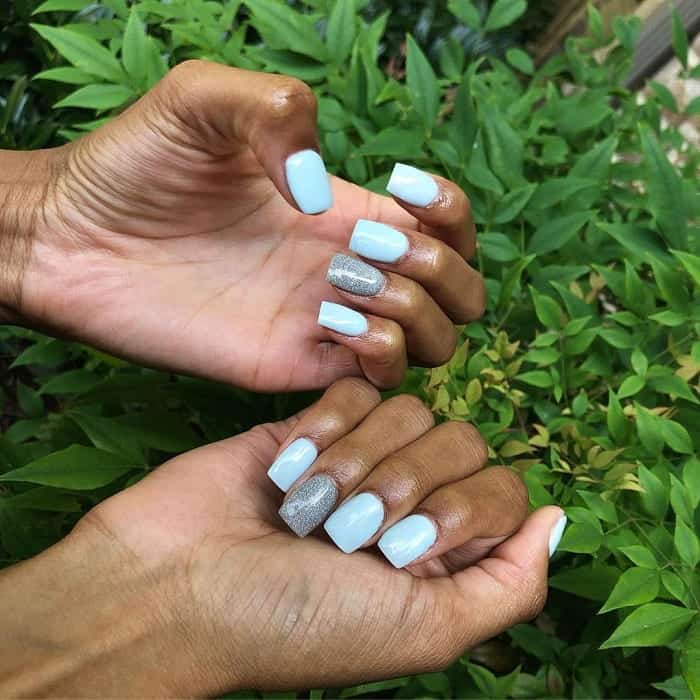 When you have dark skin, and you choose to use a pale blue color, your nails will get all the attention they deserve. For one of your nails, choose a darker shade with glitter for a sparkly touch.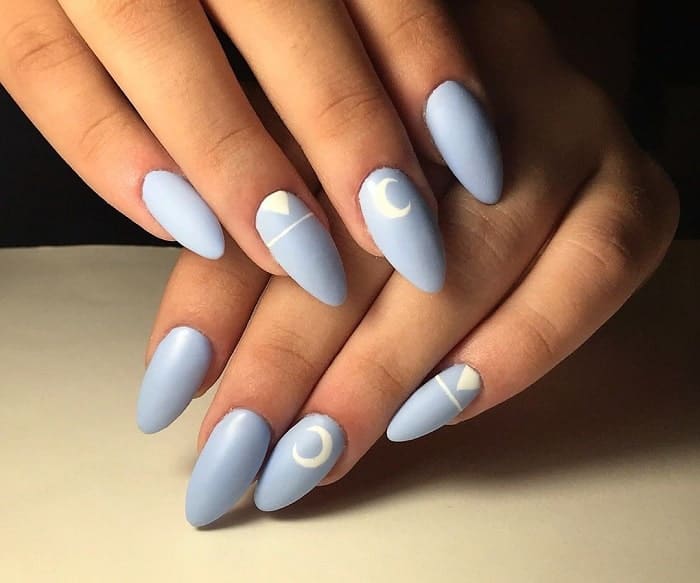 Create a dreamy look by choosing a gorgeous light blue color with mauve hues. You can also make some subtle designs with white polish: abstract paintings and a half-moon.
4. Light Blue Gel Nails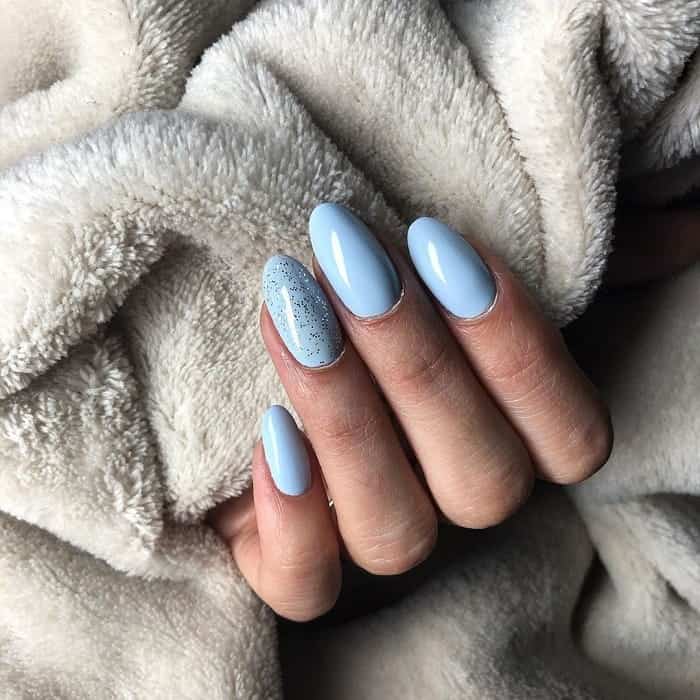 For a gorgeous mani like this one, you will need to use acrylic gel to build your nail. Paint them in a light blue color and add some silver glitter on one of your nails.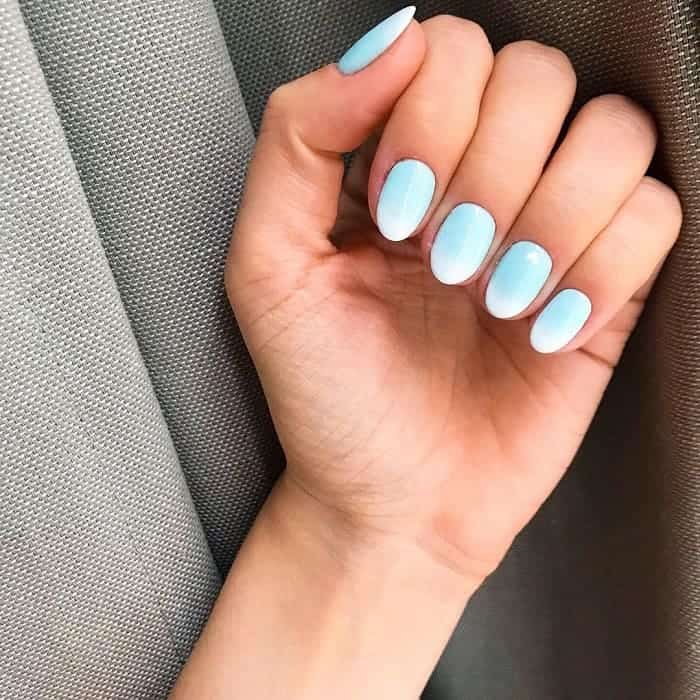 Blue sky nails look undoubtedly lovely and charming, especially thanks to that beautiful ombre that blends a light blue polish with white.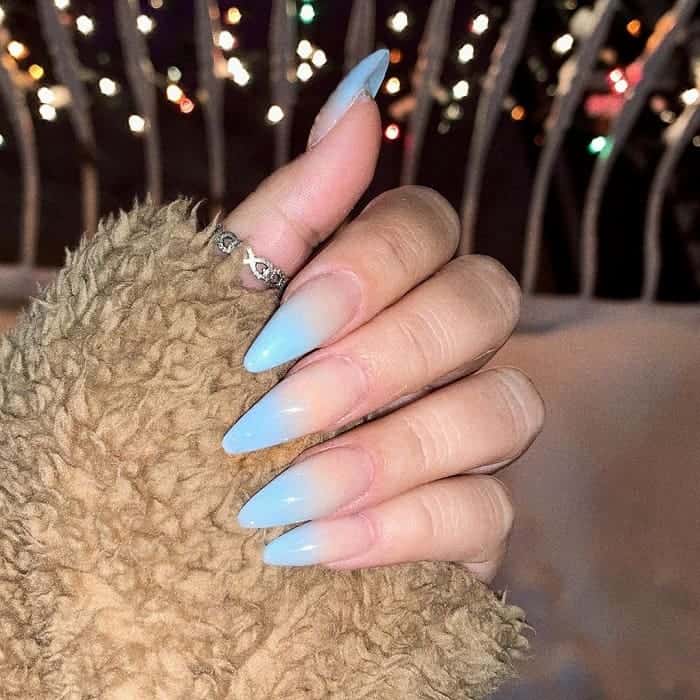 If you want to recreate this look, you need to build your nails with acrylic gel and create a gorgeous ombre from nude to light blue shade.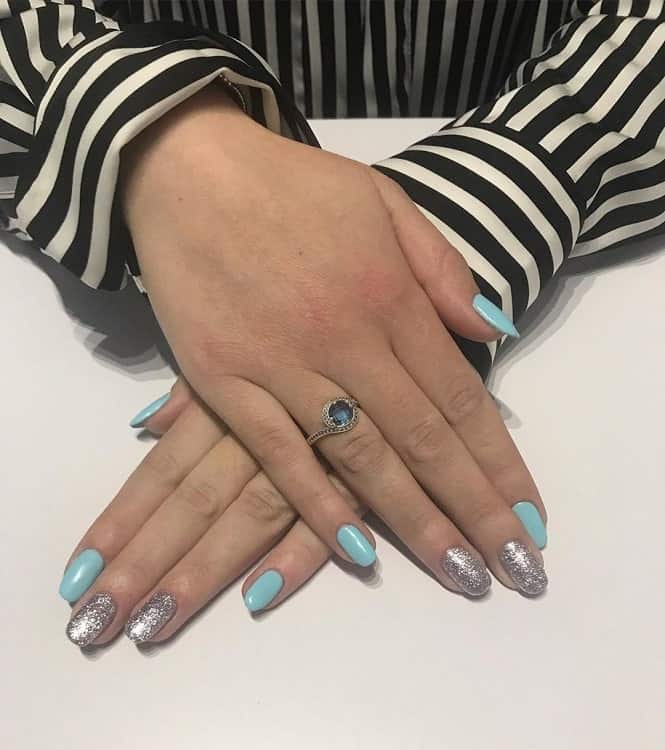 Get a surprising look with a pale blue hue and some sparkling silver glitter nails. Keep your nails in a square oval shape, and you'll spread happiness wherever you go.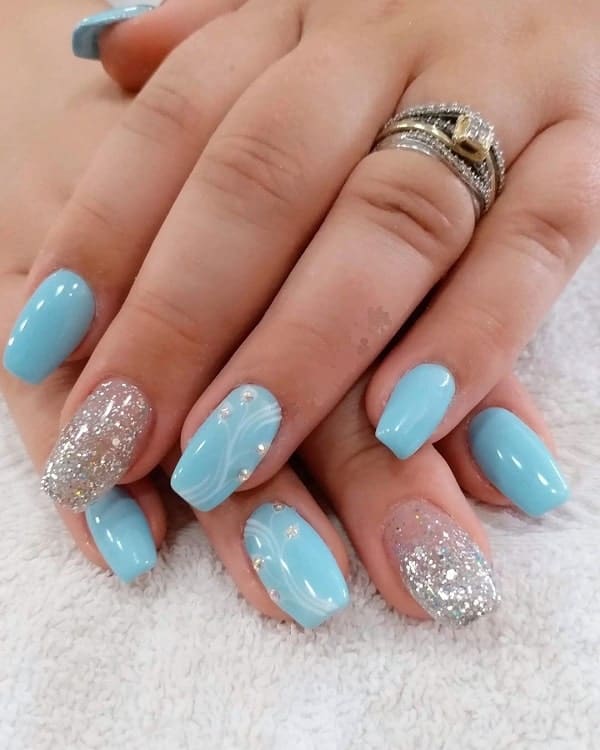 Make this light blue polish stand out with some subtle rhinestones and designs. Create a silver glittery ombre design on your middle fingernail and get ready to party!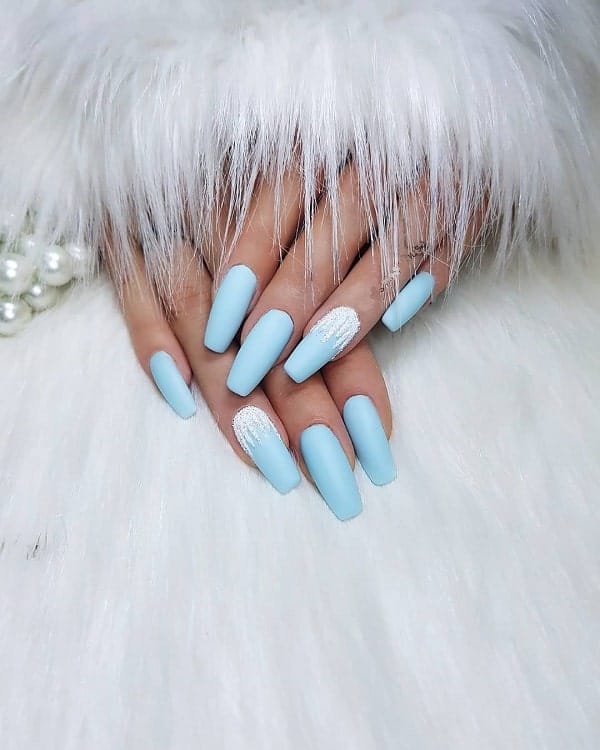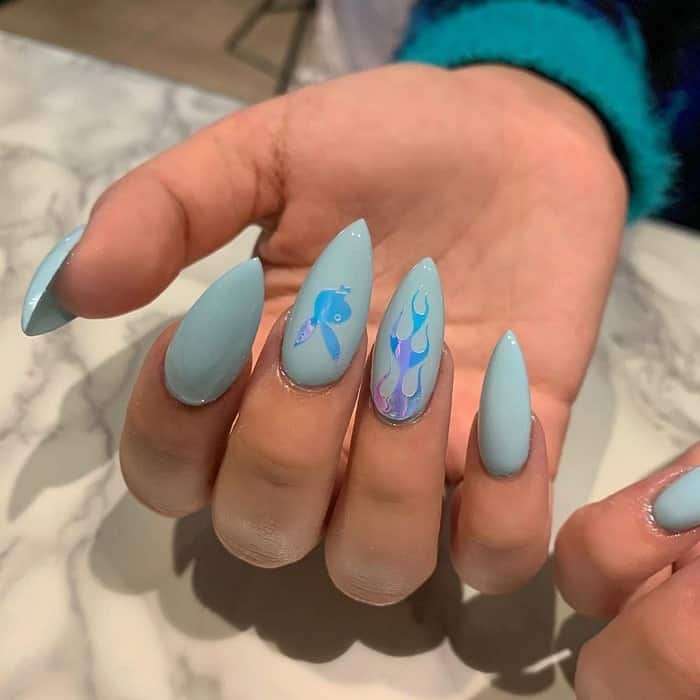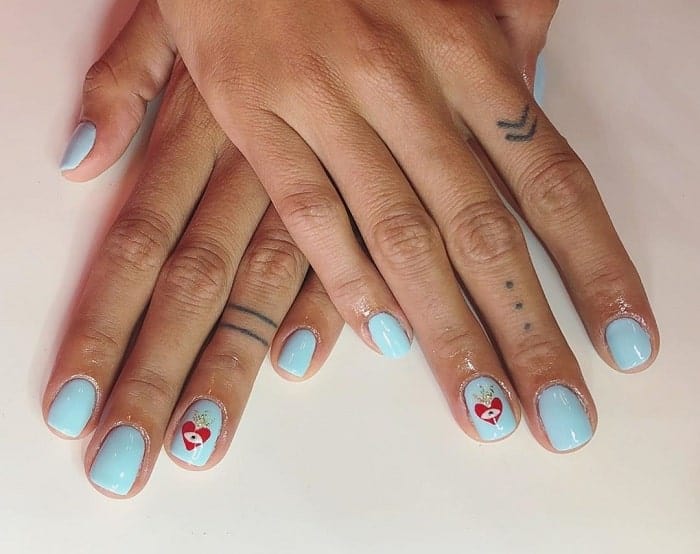 Whenever you want a simple mani that can't go unnoticed, choose a light blue shade for your nails. You can create subtle designs, emphasize it with some rhinestones, or create gorgeous ombres that will look absolutely breath-taking. Tell us in the comments below why you love this color so much!