A manicurist or pedicurist is someone very known to the people who love to take good care of nail. No matter how careful you are while cleaning and polishing the nails, you can never match the standard of a professional nail technician.
They are actually cosmetologist who work to improve the health and outlook of the nails. If you are not still quite familiar with the idea of a manicurist, read on to know more about it.
Who Is a Manicurist?
The manicurist is the person who strives to develop your nail health and aesthetic beauty. If a cosmetologist focuses on the improvement of the fingernails along with the hands, they are considered manicurist.
The primary job responsibilities of these specialists are to clean and polish clients' hand in a systematic and professional way. First, they soak the nails with warm water and gently apply moisturizers or lotion to the hands. Thus, the nail technician will clean the hands and nails and polish them to make them look shiny and clean.
Besides cleaning, a manicurist is also responsible to design the nails as per the choice of the client. He/She has to add artificial nails and sometimes adorning the fake nails also a big challenge for them. They may also have the following service to satisfy the clients fully.
Acrylic Nails: Acrylic nails are the most used artificial nails that have been used to add length and strength to the nails. A nail technician must be adept at using acrylic nails.
Gel Nails: Gel nails designs are applied to the natural nails with the help of a curing process that involves UV lamp. This is the ultimate solution to make the nails look shiny and strong.
Silk Wraps: Silk fibers are sometimes used to strengthen and repair the split nails. This the professional manicurist's way to heal a cracked nail.
French Manicure: French manicure refers to the nail design where the tip of the nail takes the shape of a white crescent and the rest of the nails will be in nude color. A cosmetologist needs great expertise to get this done without any flaw.
Different Nail Art: There is no end to nail styling. Different clients have different choices. A nail specialist must possess that much of skills and techniques which will enable him/her to satisfy the clients' need.
Learn How to Become a Nail Technician
Who Is a Pedicurist?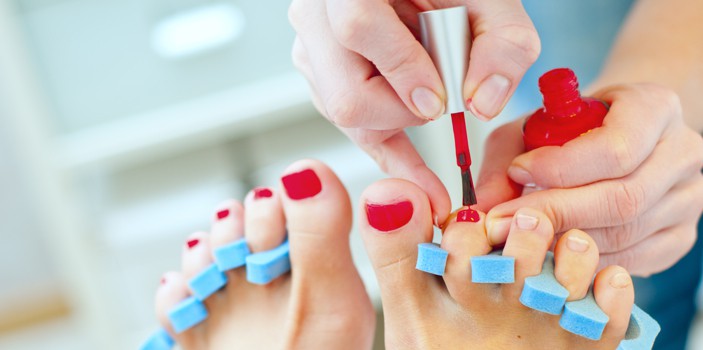 A cosmetologist who deals with the leg and toenails is called a pedicurist. A pedicurist focuses on the health of the toenails and removes the rough skins of the foot. The job of a manicurist and a pedicurist is exactly same they only differ in terms of hands and legs.
One who works to develop the look and health of fingernails is a manicurist and whose work is to develop the health and look of the toenails is a pedicurist. Interestingly, a person can be both a mani and a pedicurist if he/she works for both hands and legs respectively.
Qualification of a Manicurist/Pedicurist
As this type of job includes technical skills more than academic knowledge, a manicurist or pedicurist must have some sort of training on cosmetology or nail technician which is state-approved.
A professional cosmetologist must be creative and patient as some nail care needs a good amount of time. He/she should know about good customer service, business strategies and above all clients' satisfaction should be the first priority.
Manicurist Vs. Nail Technician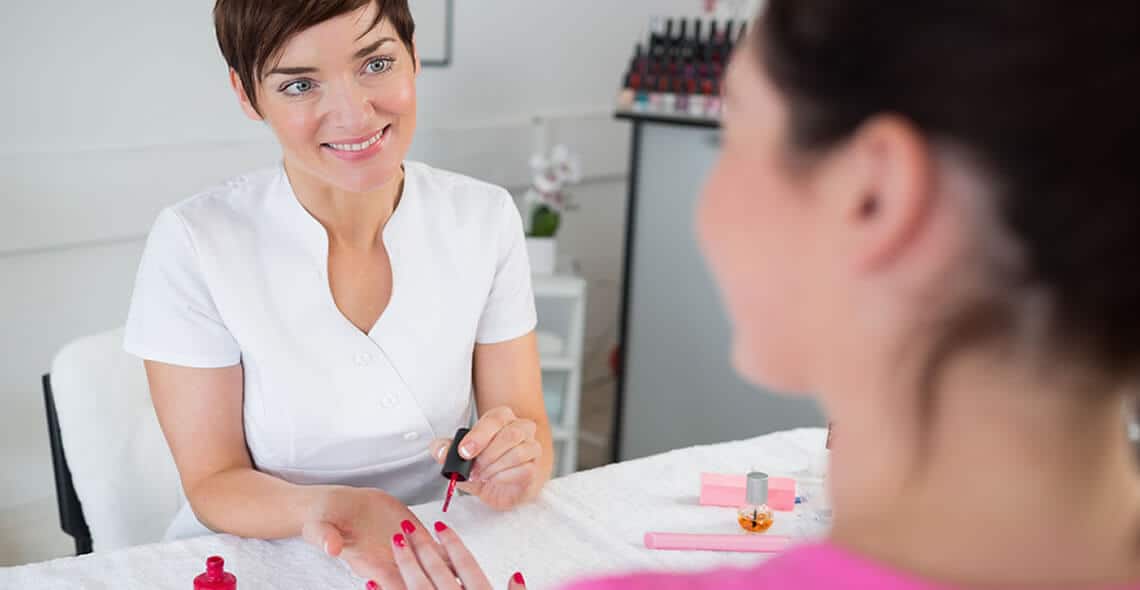 The prime job of a nail technician is to groom the fingernails and toenails to give them stunning appearances. A nail technician knows how to clean, clip, buff, paint, file the nails. There is only a subtle difference between a nail technician and a manicurist or pedicurist.
A nail technician focuses only on the nails whereas a mani/pedicurist have to deal with spa, massage and other beautification of the hands and legs. The key activities of a nail technician are as follows.
Remove old nail polish.
Cut, trim and design nails.
Add nail extensions.
Nail consultancy and recommendations of right nail products.
Necessary advice to get rid of nail diseases and disorders.
Any kind of nail treatment.
So, it's obvious that some job responsibilities are similar to that of a mani or pedicurist. That's why manicurist and nail technician are often used interchangeably by the laymen.
5 Best and Helpful Online Nail Tech Courses
Whether one is a manicurist/pedicurist or a nail technician, he/she must be very professional and client-friendly. This is a big industry nowadays and the business is rising rapidly. The competition is so high as many of us are taking it as a profession.
Without proper training and license, you will never be a successful nail technician. Besides, nail design is a sheer art. It's not your cup of tea if you're not creative enough.