25 Sensational Nude Nail Designs to Embrace Simplicity
Choosing the right type of nude shade is vital when you paint any nude nail design. The nude color is actually not a single color rather it refers to the colors that resemble the skin tone of an individual. As there are people of different cast and origin, there is diversity in the skin tones of different individuals. That means these designs or colors vary depending on the skin tones. And, you will be impressed to see the effect of nude color nail designs on your nails if you can do them correctly.
Trendy Nude Nail Designs for 2019
If you love to carry a simple design that will suit your nails and look gorgeously beautiful, then nude nails are the best solutions for you. To adorn your nails with the glam of nude colors, at first, you have to determine the skin tone. The most used nude colors are light pink, grey, brown and sometimes, a darker shade too. But you have to choose light nail shade if you own darker skin tone. Once you are done with the recognition of the skin tones, you can move to the next level of having nude nail designs on your nails.
#1. Black Half Moon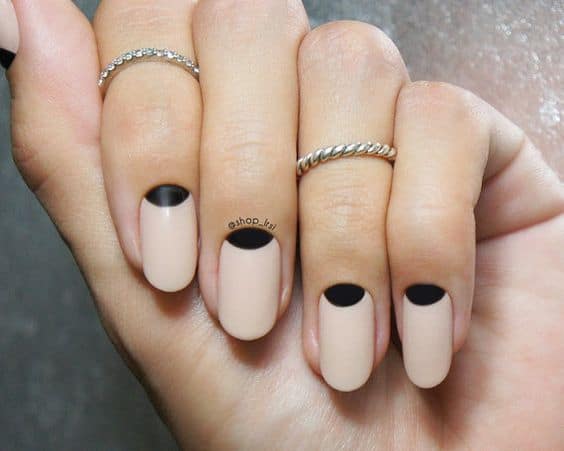 This is a simple yet intelligent display of nail design. Paint your nails with the nude color that goes with your skin tone and draw a half moon covering the lunula part of the nails. This nude color nail design looks really awesome.
Paint Your Nail With Best Minimalist Art
#2. Neutral Nails with Glitters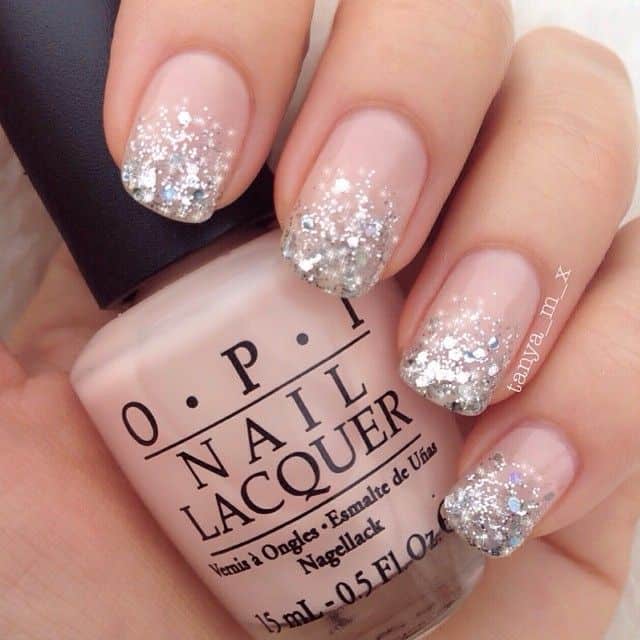 If you are a shine lover, the easiest way to make your nails look shiny is to add some glitters in them. Some silver glitters have been applied to the nude nail designs here.
#3. White Patterns on Nude Nails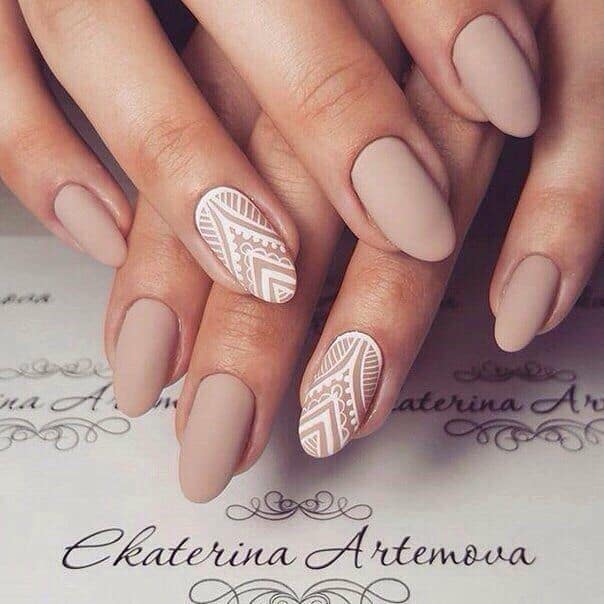 You can draw some white pattern on matte nude nails. These white pattern will enhance the beauty of your neutral color nail designs.
#4. Glowing Nude Nails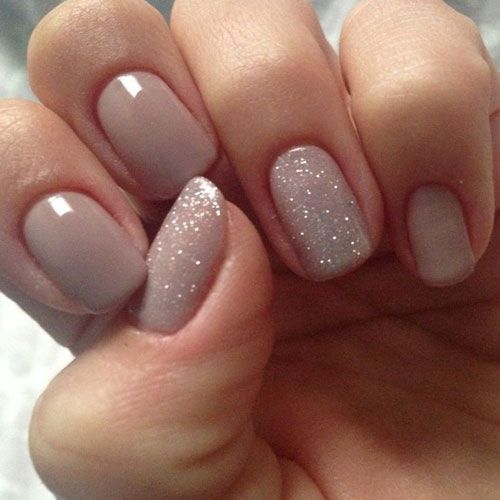 If you want to have glossy and glowing nude nail designs you can mix some glitters with the nude color then apply it to the nails.
#5. Shellac Nude Color
Shellac CND has introduced a great variety of nude colors. You can try them if that matches your skin tone. This will give your nude nails a long-lasting shiny look.