Choosing the right type of nude shade is vital when you paint any nude nail design. The nude color is actually not a single color rather it refers to the colors that resemble the skin tone of an individual.
As there are people of different cast and origins, there is diversity in the skin tones of different individuals.
That means these designs or colors vary depending on the skin tones. And, you will be impressed to see the effect of nude color nail designs on your nails if you can do them correctly.
Trendy Nude Nail Designs
If you love to carry a simple design that will suit your nails and look gorgeously beautiful, then nude nails are the best solution for you. To adorn your nails with the glam of nude colors, at first, you have to determine the skin tone.
The most used nude colors are light pink, grey, brown and sometimes, a darker shade too. But you have to choose a light nail shade if you own a darker skin tone.
Once you are done with the recognition of the skin tones, you can move to the next level of having nude nail designs on your nails.
1. Nude Acrylic Nails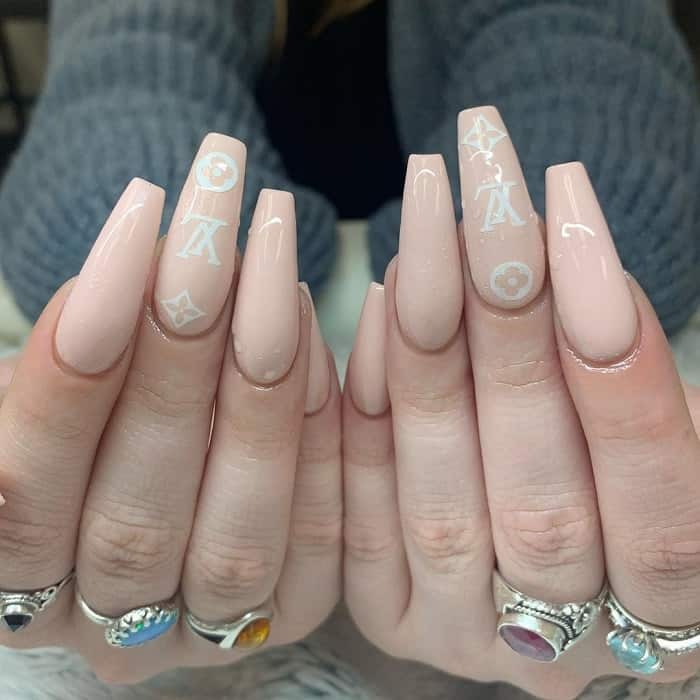 2. Nude Colored Ombre Nails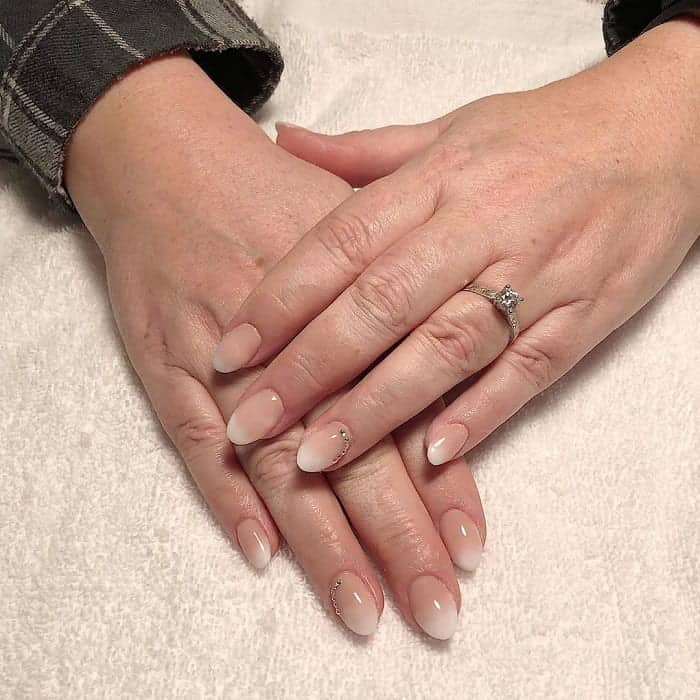 3. Nude Matte Nails
4. Nude Pink Nails
5. Nude Gel Nails
6. Nude Stiletto Nails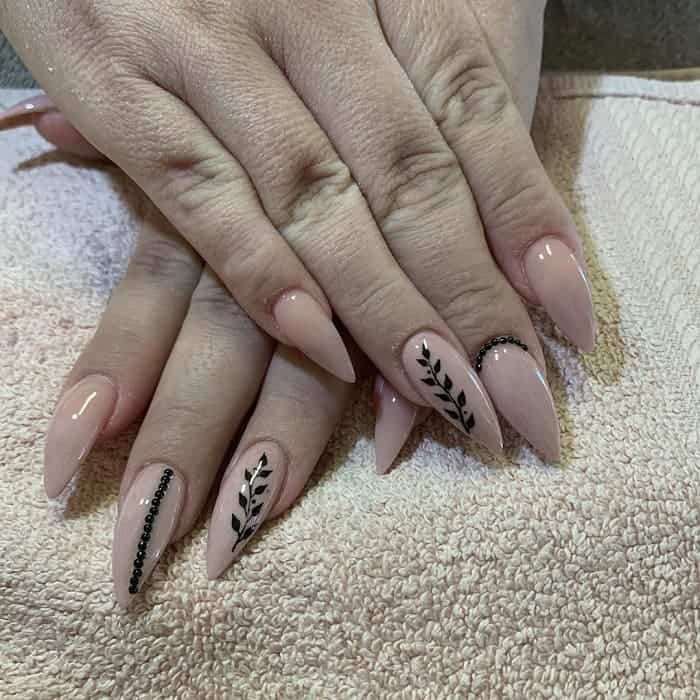 7. Nude Oval Shaped Nails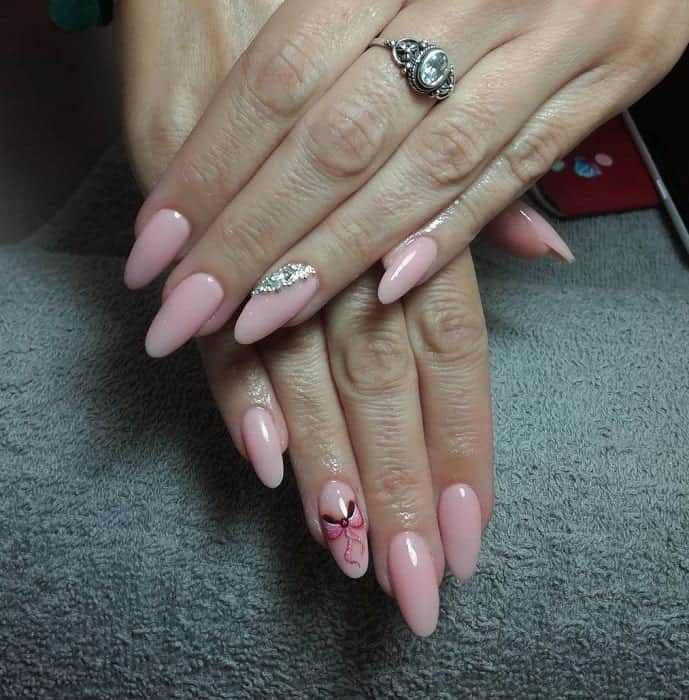 8. Long Nude Nails
9. Nude Square Nails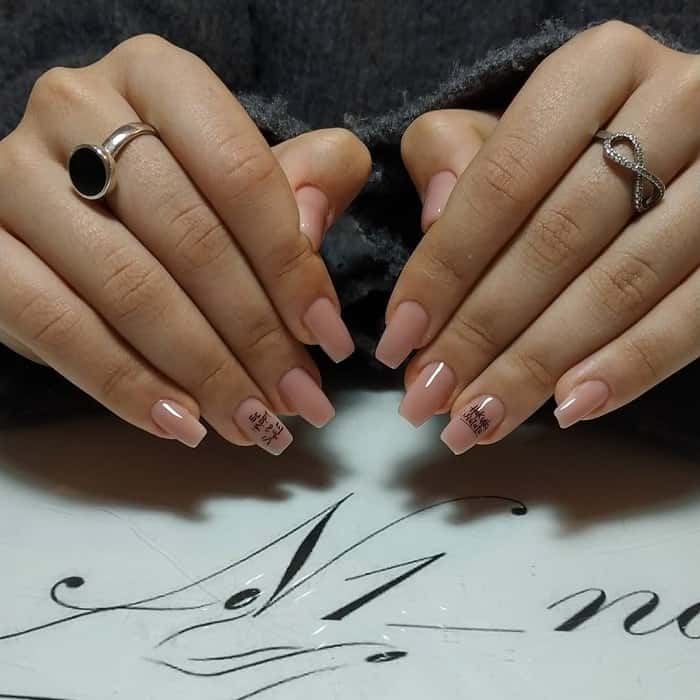 10. Nude Pointy Nails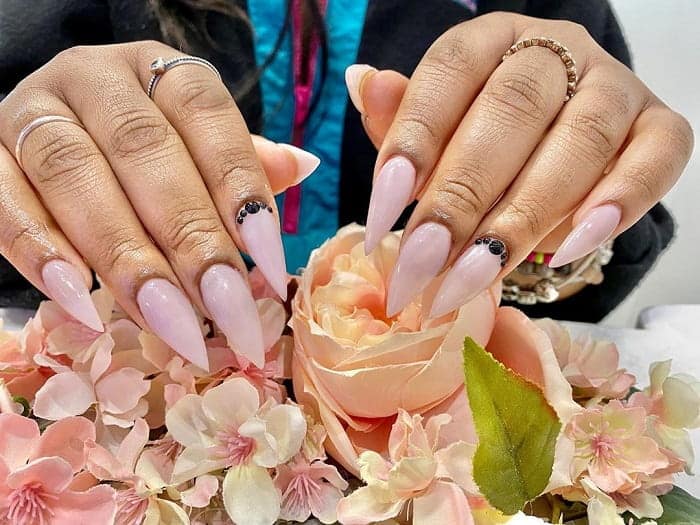 11. Nude Round Nails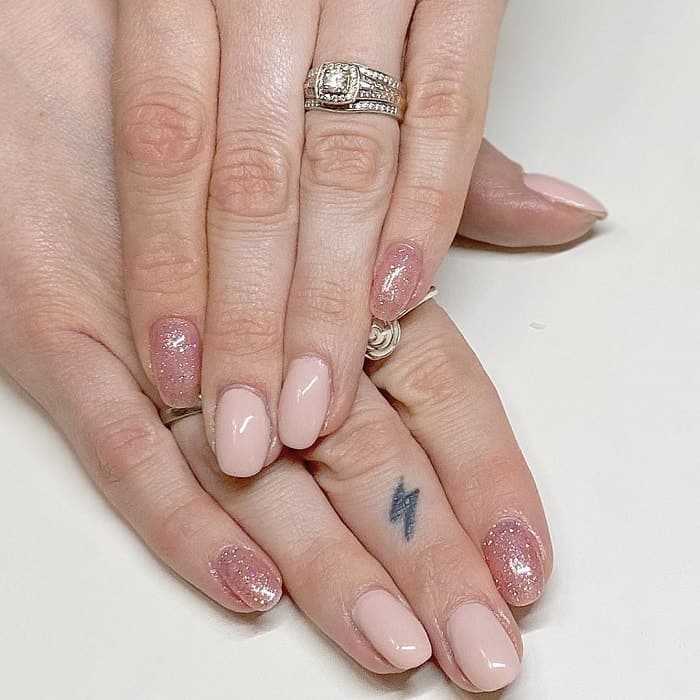 12. Clear Nude Nails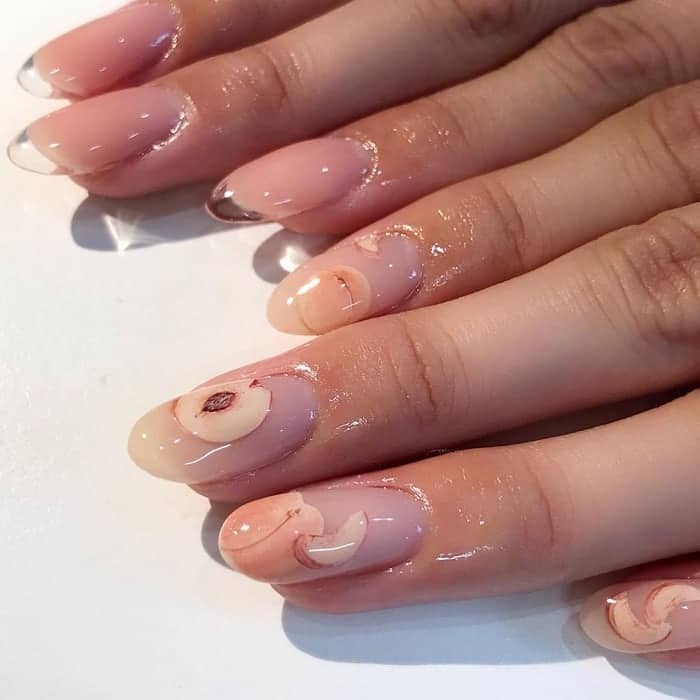 13. Nude Sparkly Nails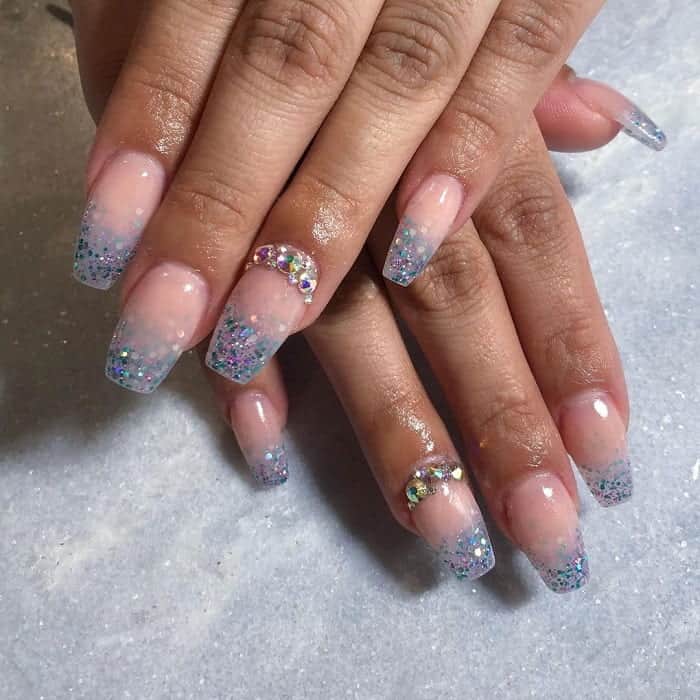 14. Nude Marble Nails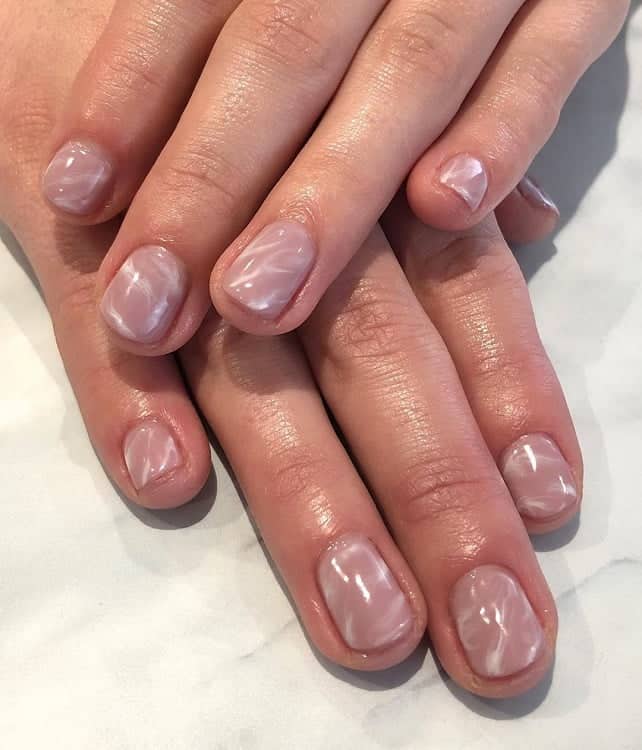 15. Nude Chrome Nails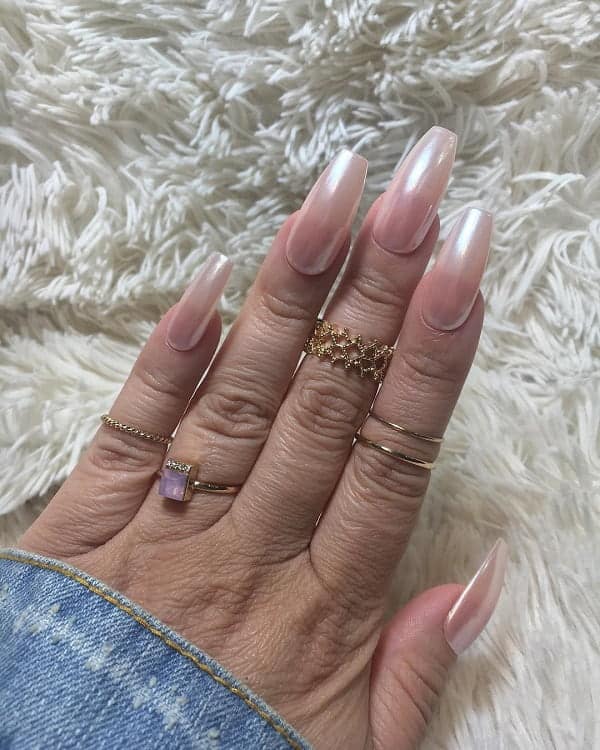 16. Nude Nails Design with Rhinestones
17. Red And Nude Nail Art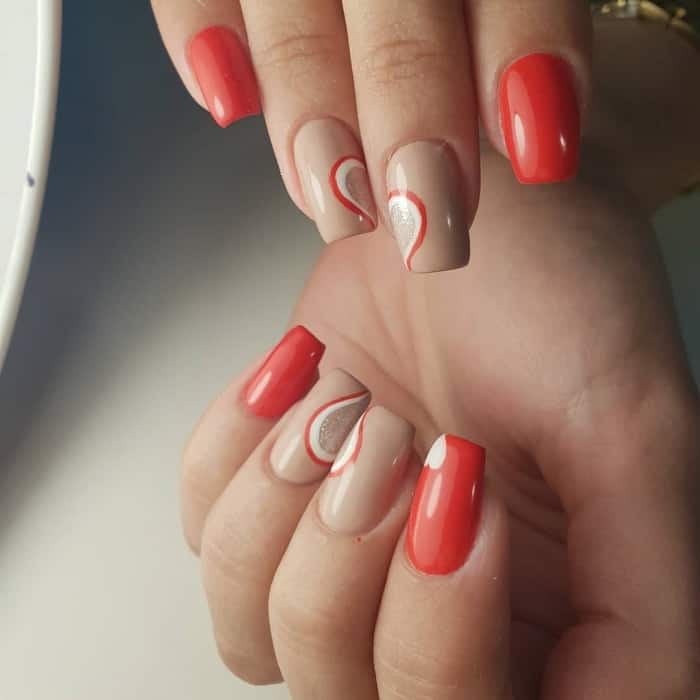 18. Nude And White Nails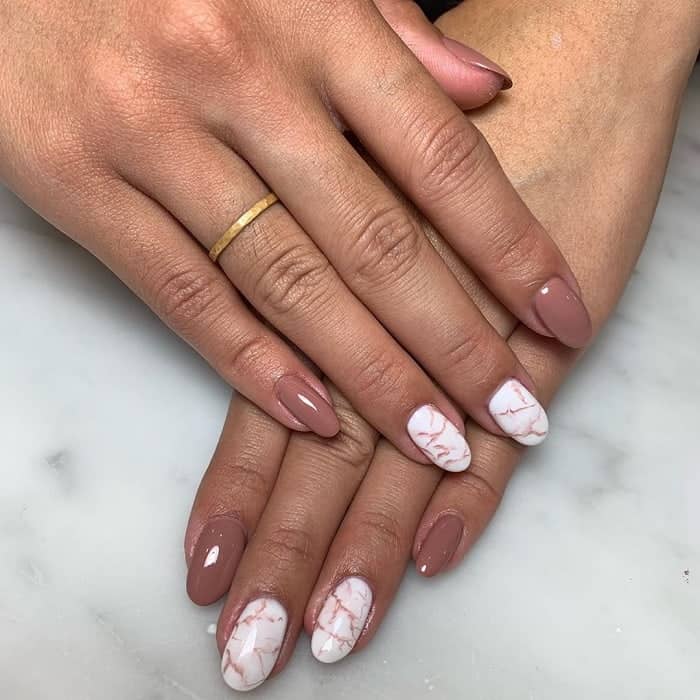 19. Nude Prom Nails
20. Brown Nude Nails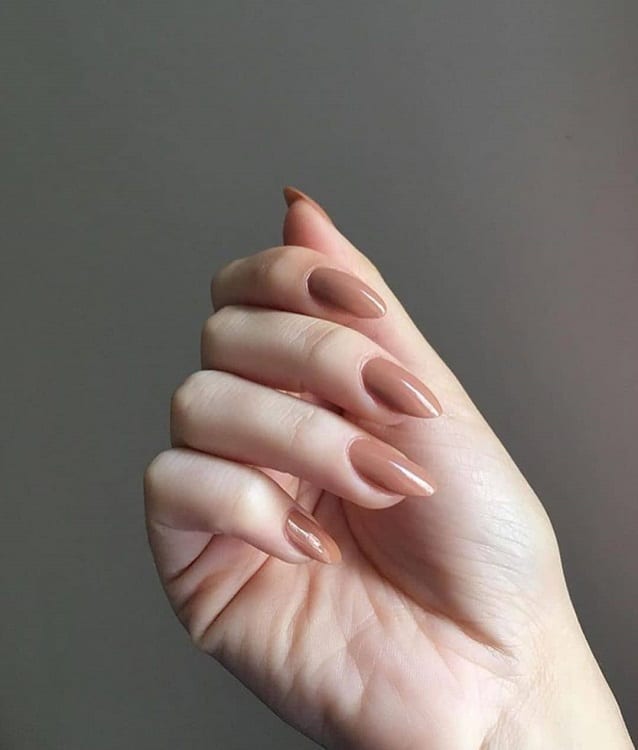 21. Nude And Neon Nails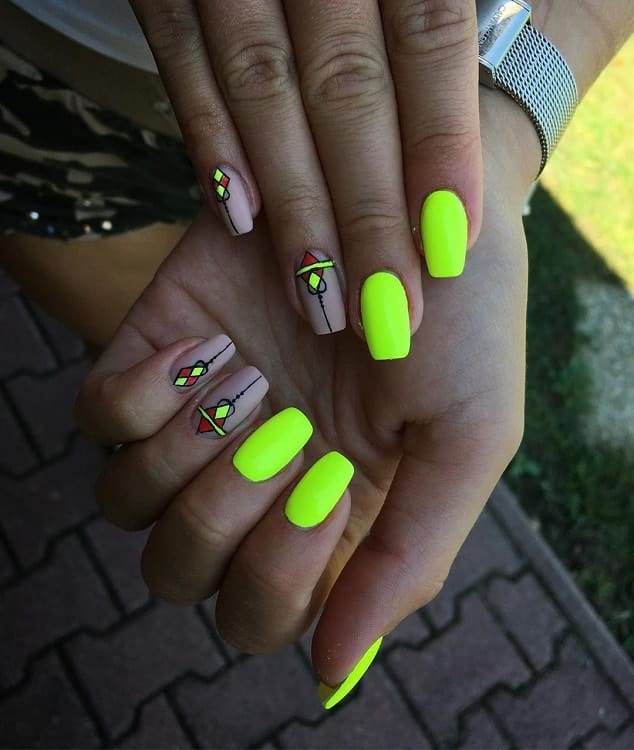 22. Nude And Purple Nails
23. Peach Nude Nails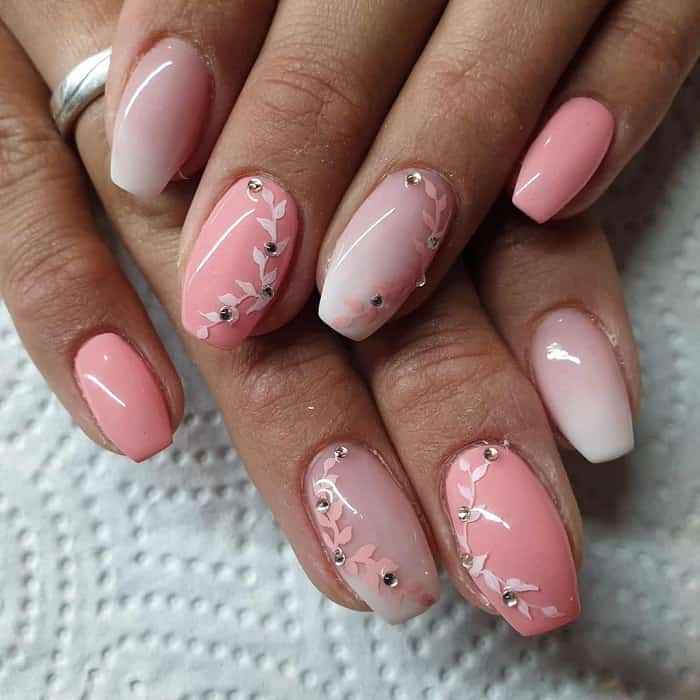 24. Nude Nails on Dark Skin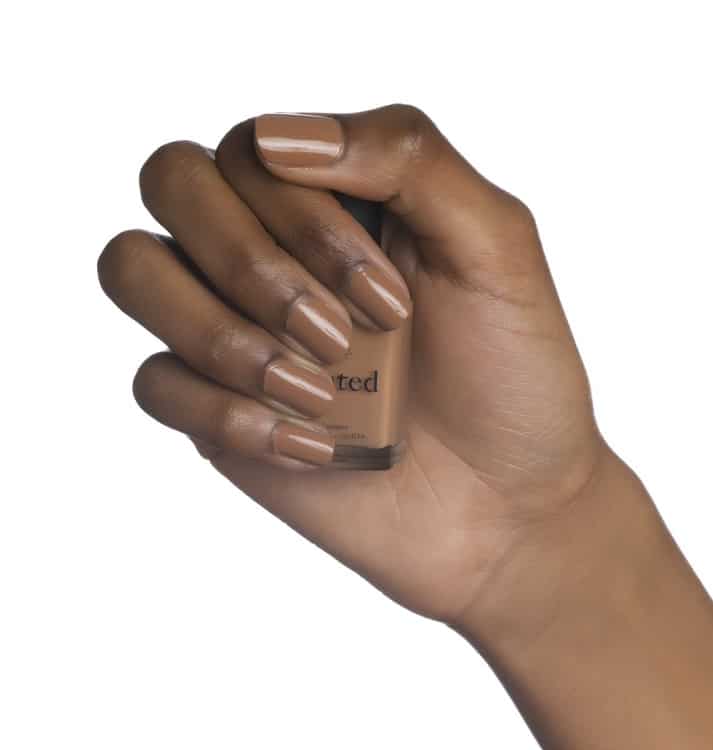 25. Nude French Nails
26. Nude And Blue Nails
27. Nude Holographic Nail Design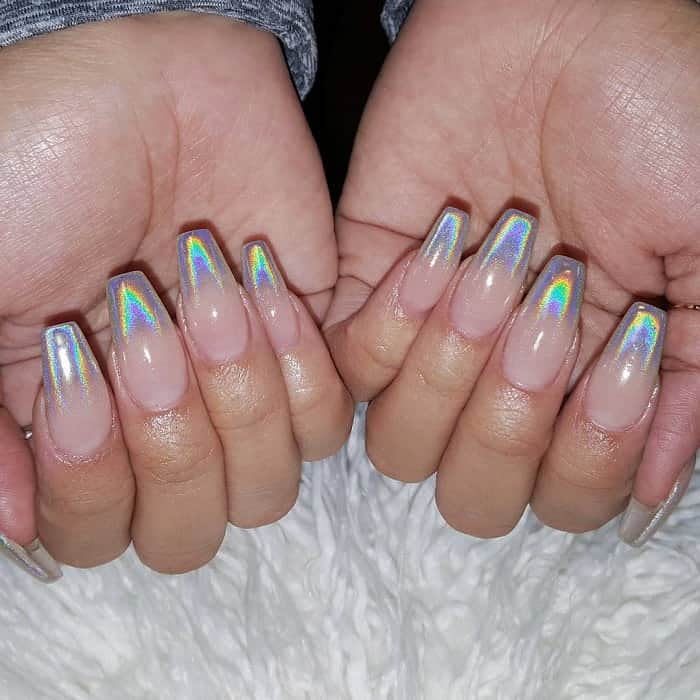 28. Grey Nude Nails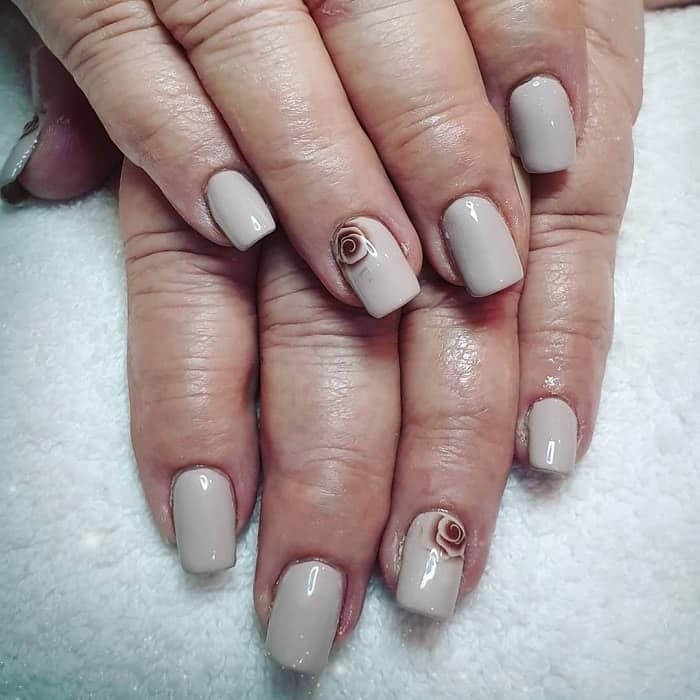 29. Nude Diamond Nails
30. Nude And Coral Nails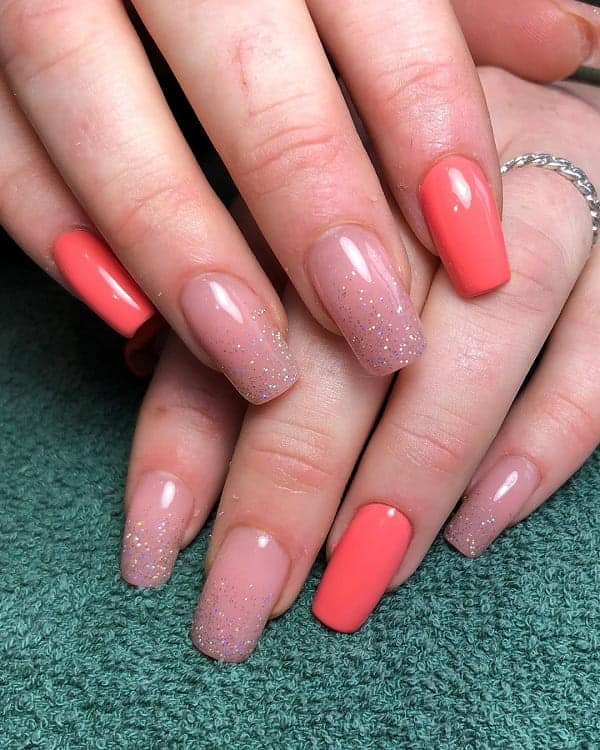 31. Black Half Moon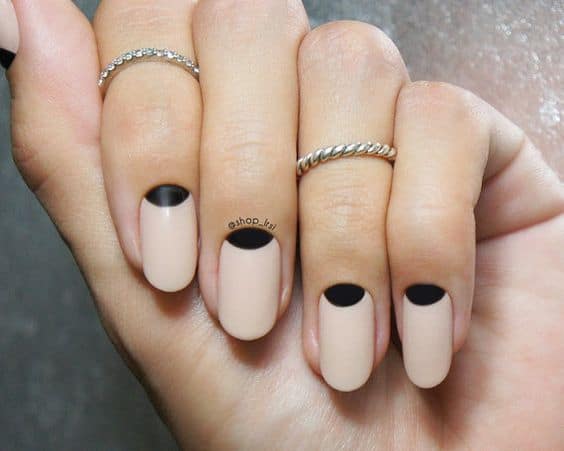 This is a simple yet intelligent display of nail design. Paint your nails with the nude color that goes with your skin tone and draw a half-moon covering the lunula part of the nails. This nude color nail design looks really awesome.
32. Nude Nails with Glitters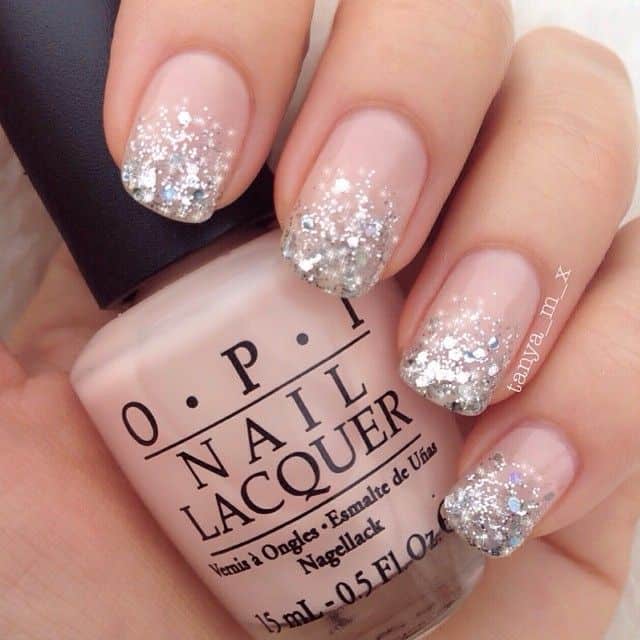 If you are a shine lover, the easiest way to make your nails look shiny is to add some glitters in them. Some silver glitters have been applied to the nude nail designs here.
33. White Patterns on Nude Nails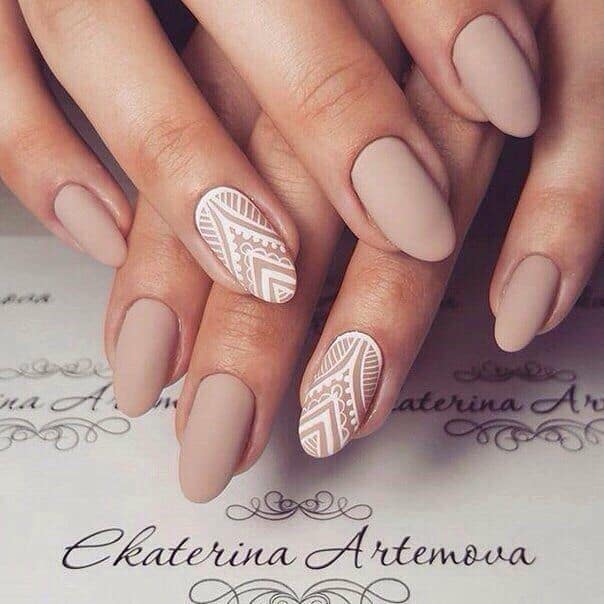 You can draw some white patterns on matte nude nails. These white pattern will enhance the beauty of your neutral color nail designs.
34. Glowing Nude Nails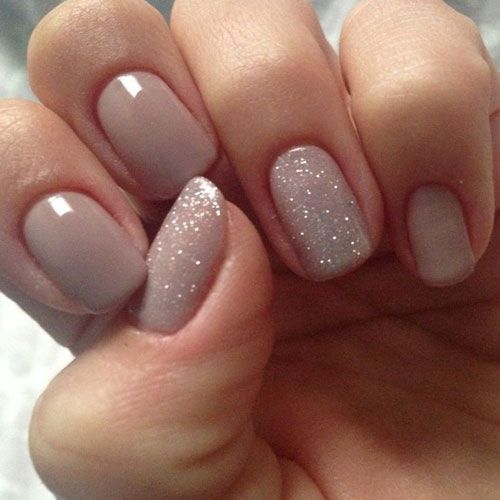 If you want to have glossy and glowing nude nail designs you can mix some glitters with the nude color then apply it to the nails.
35. Shellac Nude Color
Shellac CND has introduced a great variety of nude colors. You can try them if that matches your skin tone. This will give your nude nails a long-lasting shiny look.
36. The Companions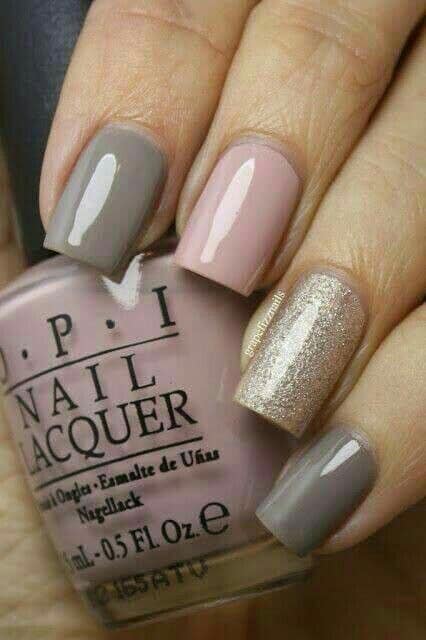 If you want to have more than one nude color on your nails, try this design. Keep one color that suits your skin tone, and choose the other nudes as your choice. You can add glittery nude colors if you want.
37. Nude Coffin Nails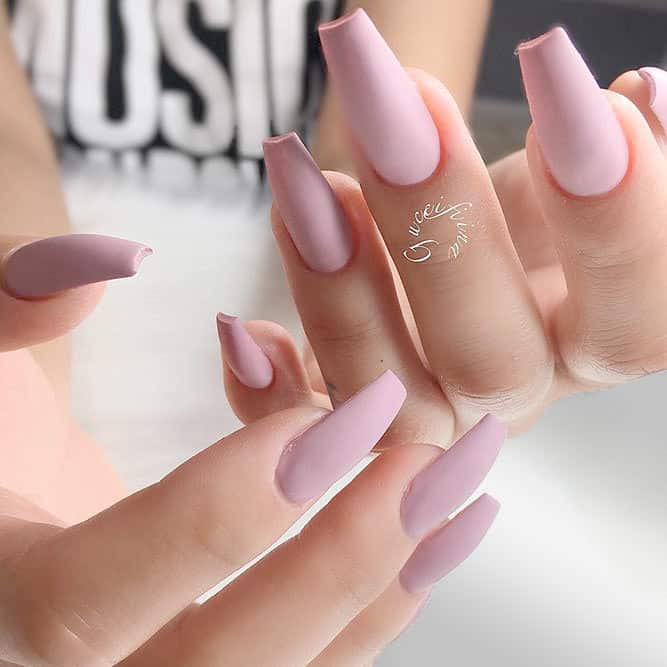 Coffin nails are one of the most praised nail shapes right now. You can use a matte color on your nails to have such a nude nail design.
Bold & Beautiful Ballerina Nails
38. Lone Chevron
You can increase the beauty of your nude color nail designs by drawing a chevron pattern in between a nude and white color on your nails. Put some glitter to make the nails shine brighter.
39. Edgy Dots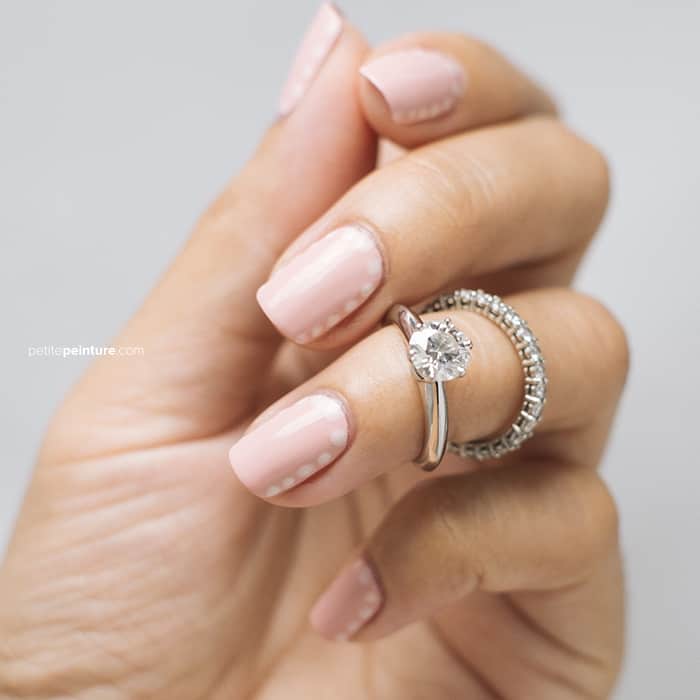 This is an innovative nude nail design. At first, paint your nails with regular nude color then add dots alongside the edge of the nails. You can wear stylish rings to complement the whole design.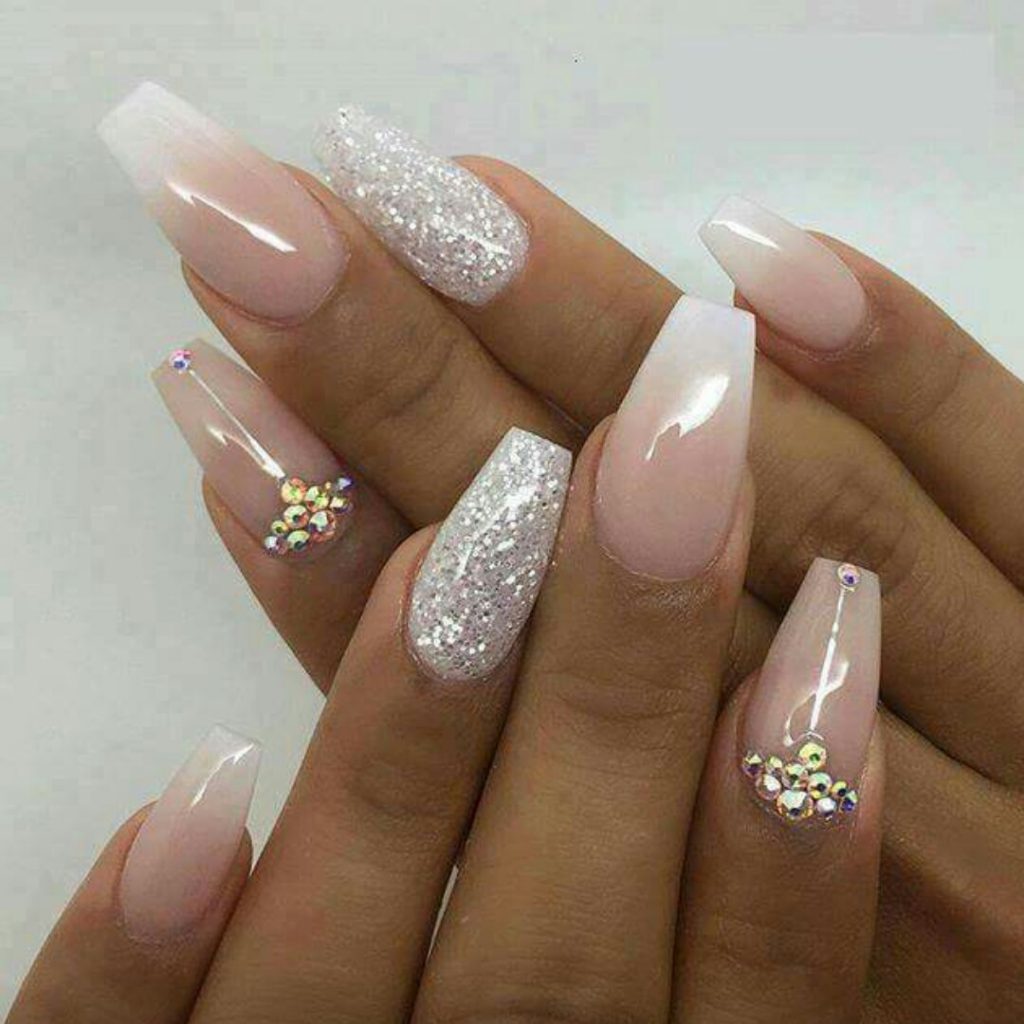 You can add glamorous silver color in addition to typical nude color nail polish. Further attach studs, rhinestones glitter to get an attractive appearance.
41. Fantastic Three
The fusion of these three nude colors will give you the most elegant appearance. You can mix up the shades in geometric shapes to make the art unique.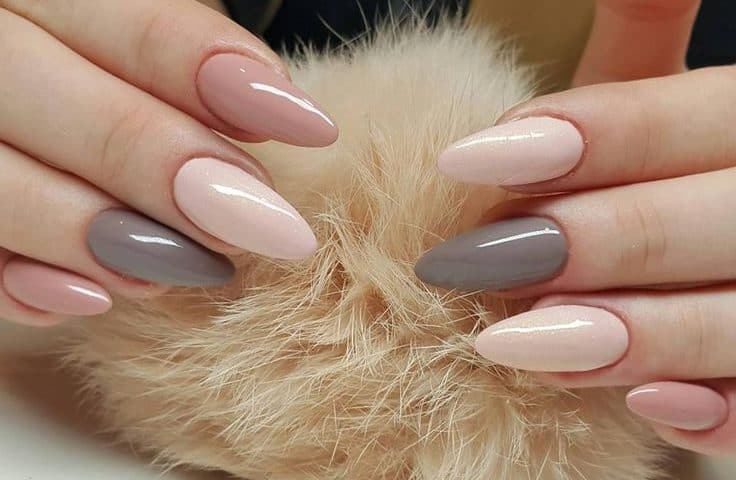 You can use a variety of nude colors while designing your almond nails. Light pink, brown and a dark grey shade have been used in this gorgeous nail design.
Nail Artist To Follow on Instagram
You can combine these two feminine colors, black & nude. Then add some glittery stones to enrich the manicure.
44. Bisecting Stripes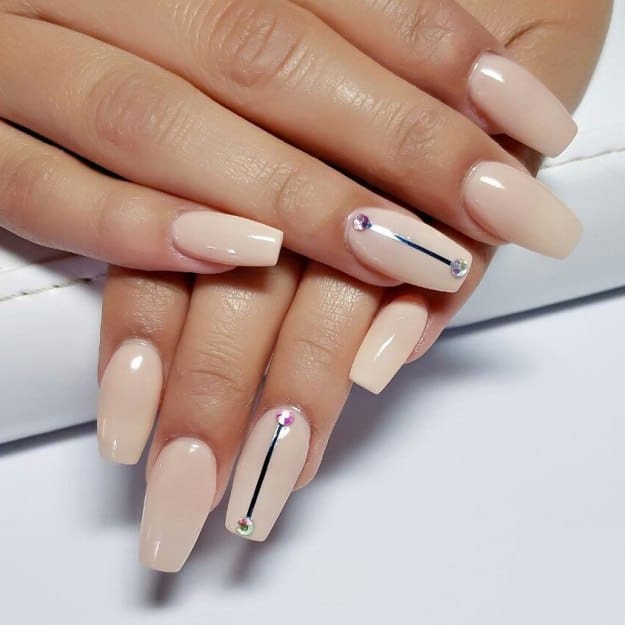 You can show off your creativity through little modification of the nail designs. Paint your nails with nude color and place silver stripes right across the nails.
Put a rhinestone on both ends. A simple trick to have amazing nail art.
45. Floral Art on Nude Stilettos
Stiletto nails are beautiful without any extra designs. But you can add glamour to the nails with the help of flowery designs. Look at these nude stiletto nails, they look simply marvelous.
46. Nude Toenails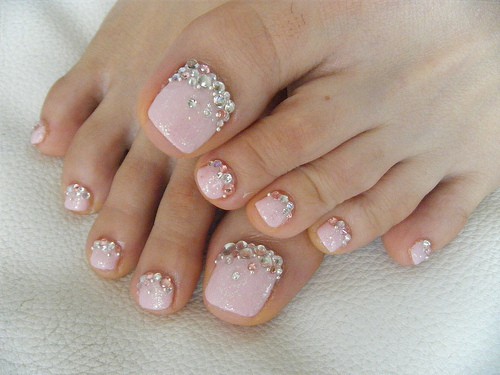 Enough with the fingernails? You can have nude toenails too. Paint your toenails with nude color and put some rhinestones to make the best out of the nude nail designs.
47. Gold Leaves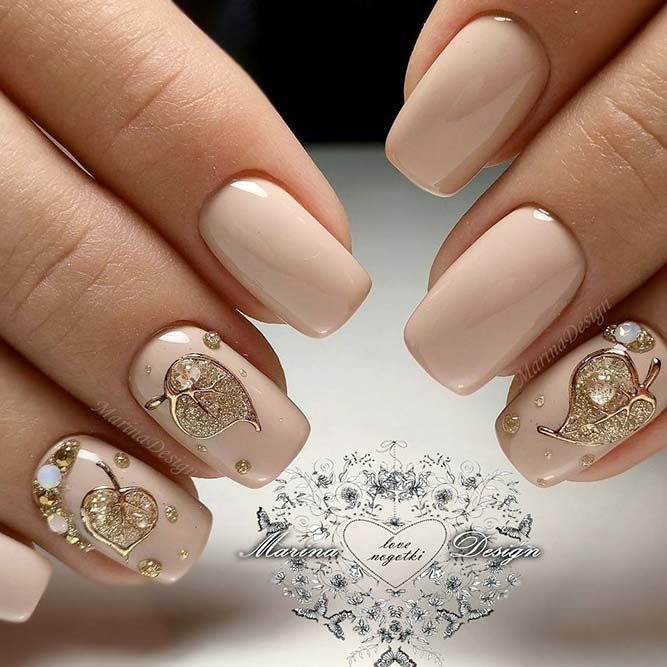 Gold has always been an aristocratic color. You can adorn these chic nude nails attaching gold leaves, gold studs & some pearls.
48. Short Nude Nails
This nude nail design with floral paint will be most appropriate if you are a working woman as this nail design will simply go with any outfit.
49. Polka Dot Nude Nails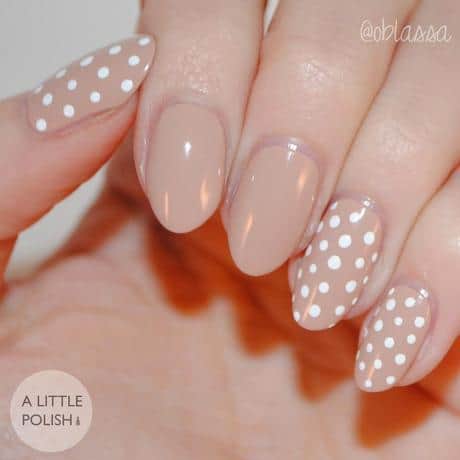 Paint your nails with a nude color that matches your skin tone and draw some white polka dots on them. This simple nail design will compliment your overall look.
One stylish colored nail with glitters & studs along with other coffin nude nails art will simply give a festive vibe.
51. Adorable Pink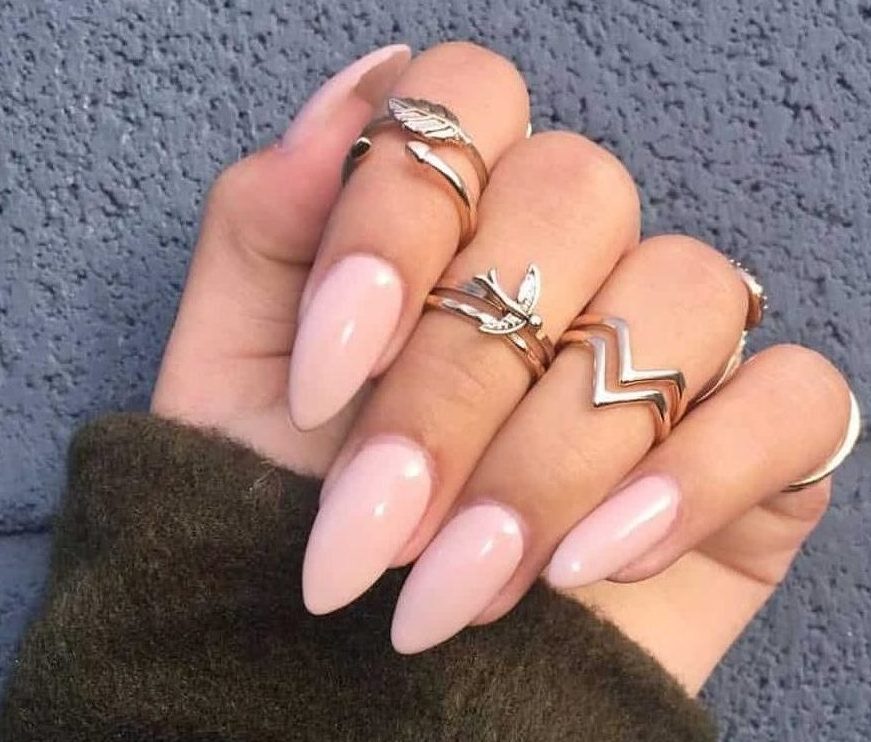 If you like to wear simple & dark nails, try these almond-shaped nails which will definitely go with your gentle personality.
52. Neutral Nude Nails for Work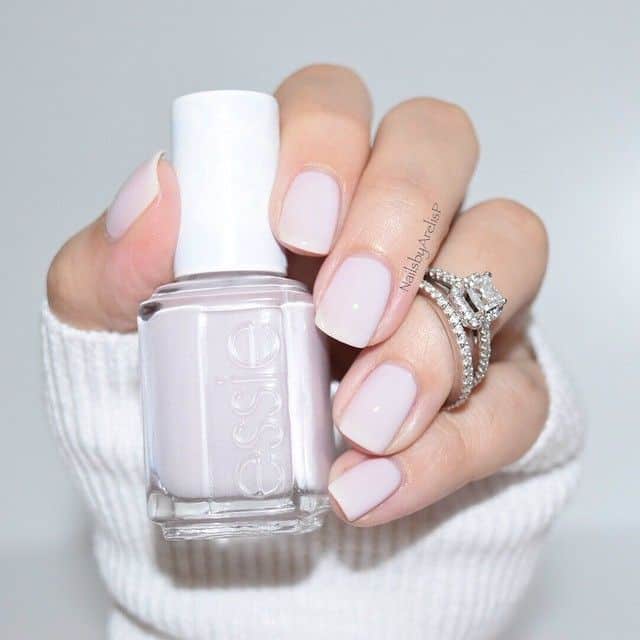 If you are a working person you can choose white nude colors. These colors will not hamper the formal environment of your working place.
53. Floral Nude Nail Designs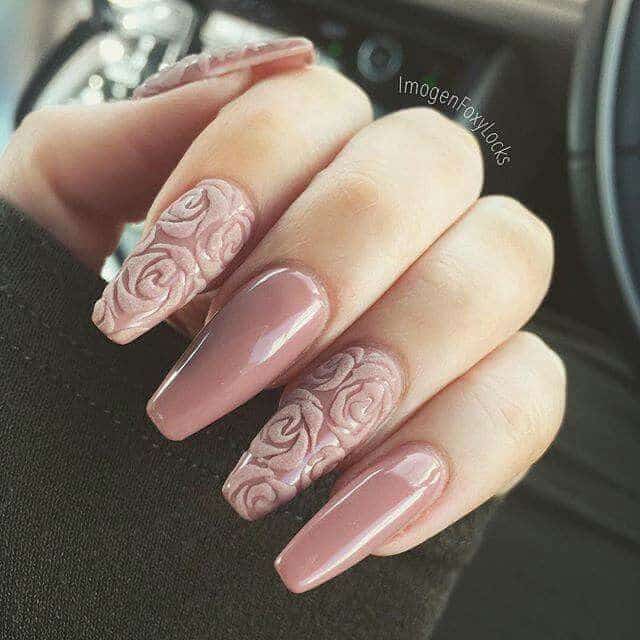 This sheer pink nude color will make your nails attractive if you have a fair skin tone. You can make your nails more beautiful using floral patterns on them.
54. Nude Nails With Gold Stripes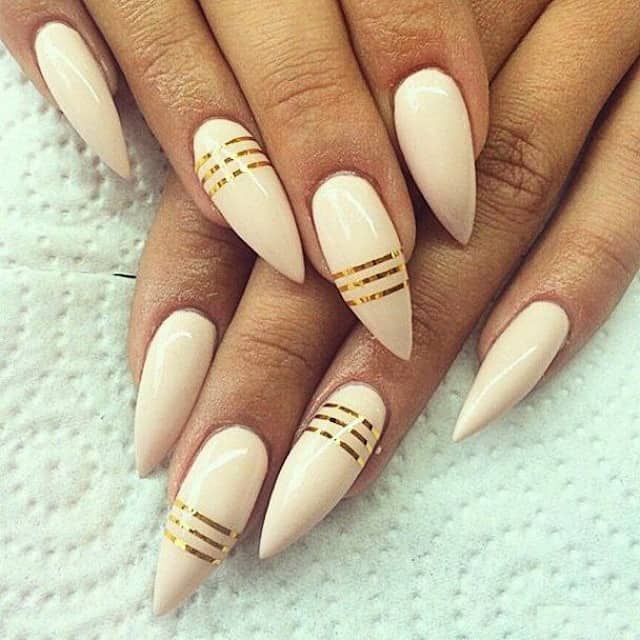 Gold stripes will come in handy if you want to add extra shine to your nude nail art. Place the stripes horizontally on the upper & lower part of the nails.
55. Delicate Nude Nails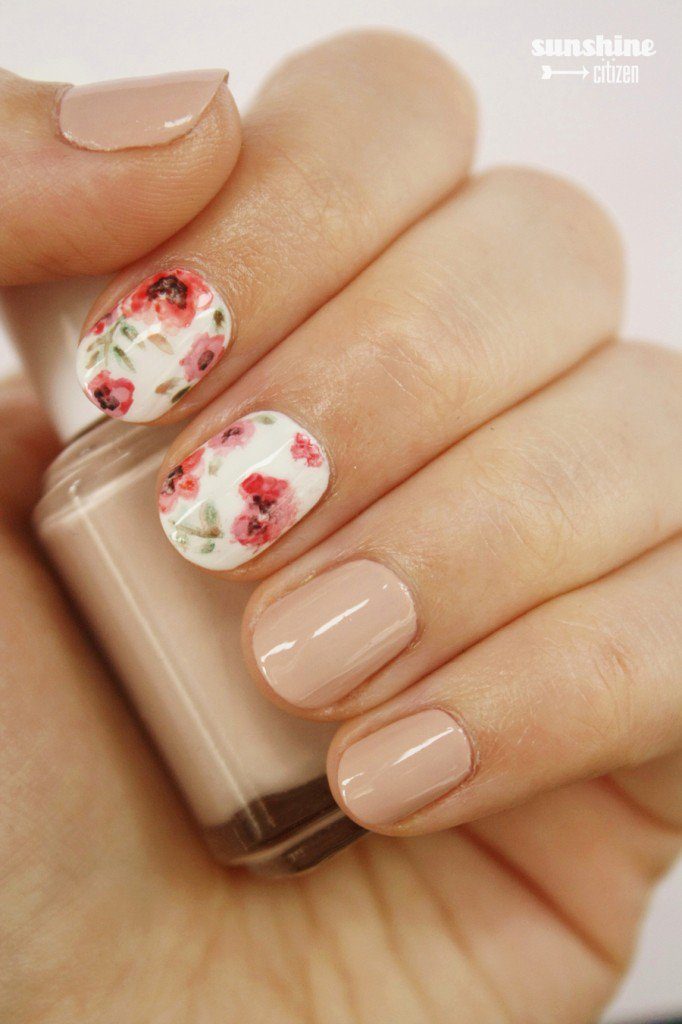 Use nail decals or press-on nails to enrich the nude nail designs with a delicate look. Paint a floral design on a nail while keeping one or two of them blank. Then put nail decals or press on nails on the blank nails.
Some Simple & Good-Looking Nude Nail Designs to Embrace Beauty
The challenge of a nude nail art is to choose the best color shade which is compatible with a particular skin tone.
If you can figure the skin tone out, you can apply the nude colors easily. Try our nude nail designs to get the best impact of a nude color.