White is beauty and gold emphasizes elegance. So, white and gold combo nail designs are great if you choose the right one.
Speaking about nail designs nowadays is just like describing any other modern art. Nail designing has become this art that everyone wants to master no matter what their abilities to do that are, which produces a certain style to each woman according to her designing skills.
However, everyone has agreed that white is the color that goes with everything and the key to success in white nail designs is to have creativity in order to be able to paint your nails.
Seductive White And Gold Nail Design Ideas
Since you woman these days are becoming too similar in shape, every one of you wishes to find a certain style that specializes her from all the other reflecting mirrors such as wearing a style that we like and avoid copying celebrities in our fashion life.
Even when it comes to your tiny nails, you feel that you just want to have a manicure that looks appealing, suits you, and at the same time reflects you and your personality.
The list of 30 white and gold nail designs below will provide you with an alluring nail design that is going to take your breath away!
#1. White And Gold Coffin Nails
#2. Gold And White Pointy Nails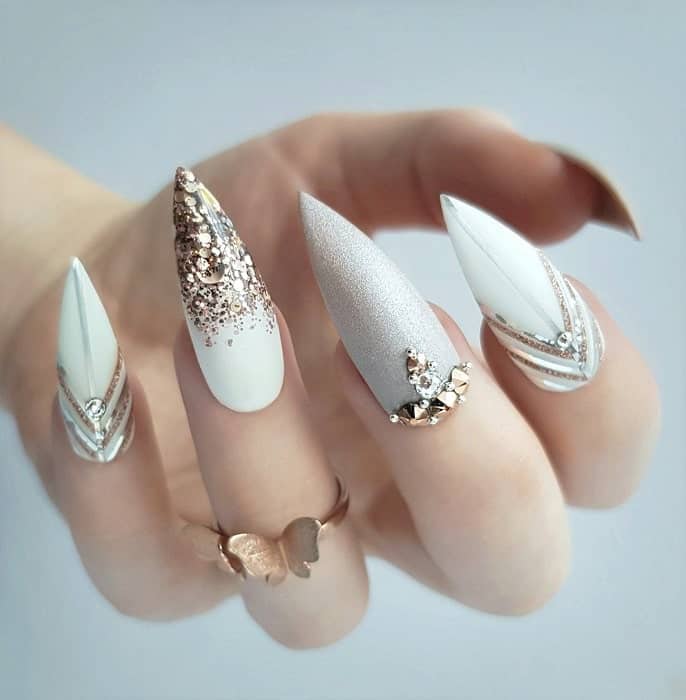 #3. Long White And Gold Nails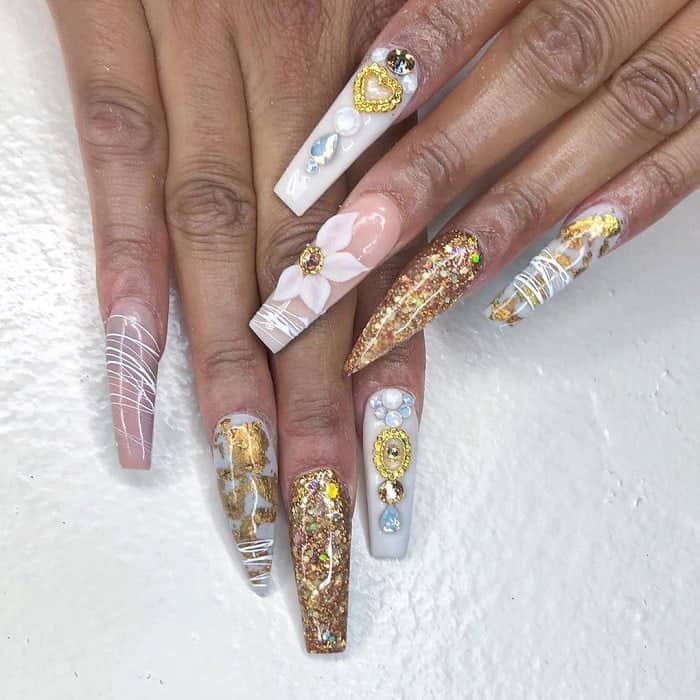 #4. White And Gold Short Nails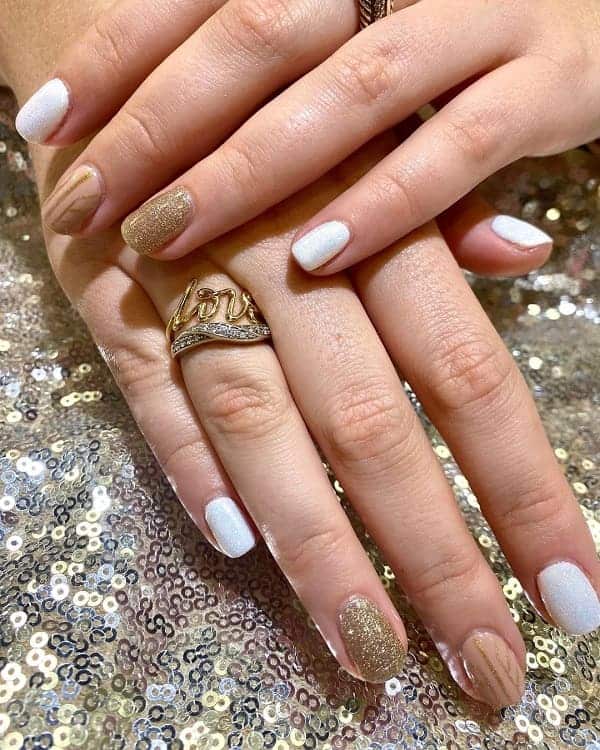 5. White Gold Stiletto Nails
#6. Gold And White Almond Shaped Nails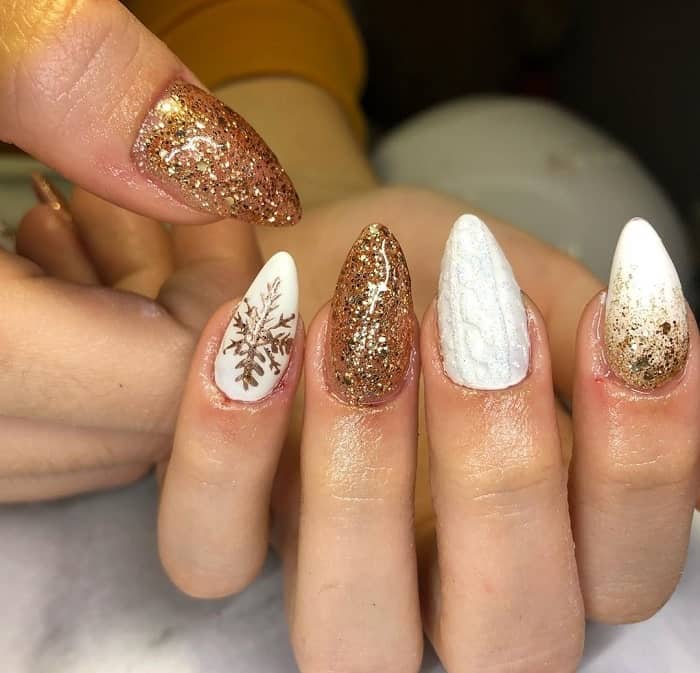 #7. White And Gold Toe Nail Design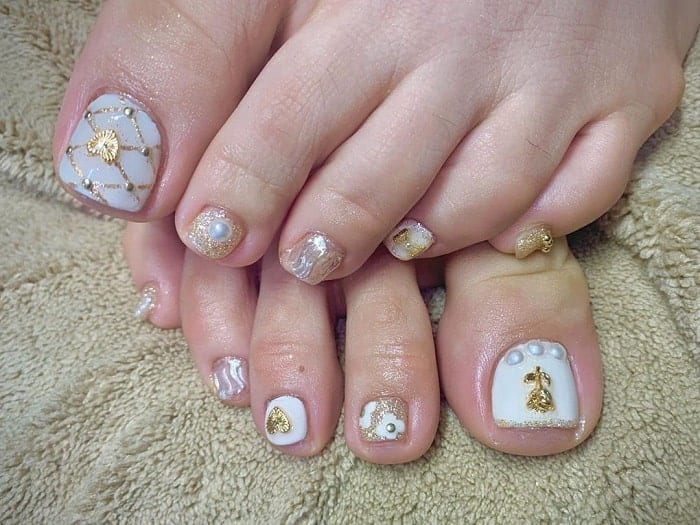 #8. Black White And Gold Nails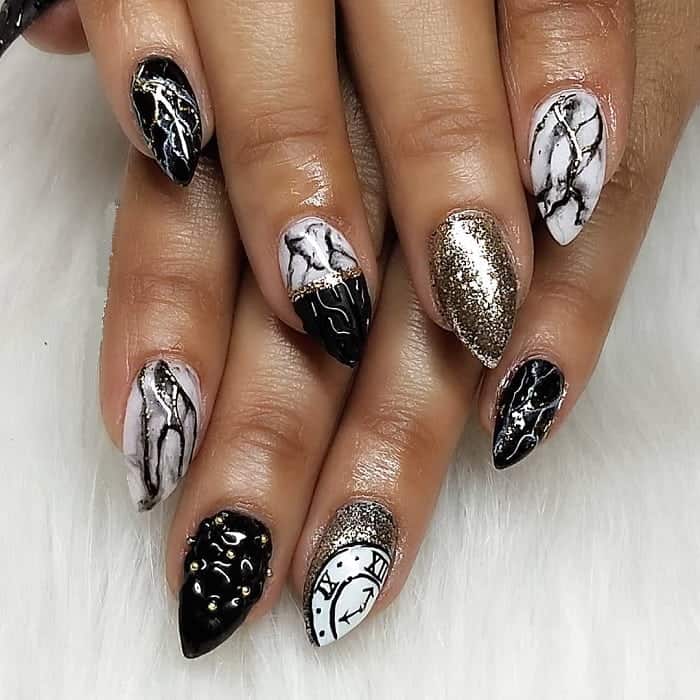 #9. Gold Blue And White Nail Art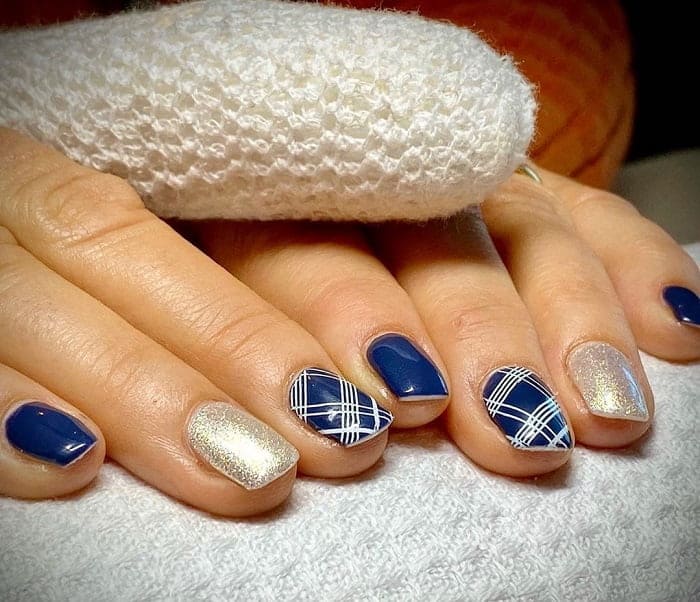 #10. Pink White And Gold Nails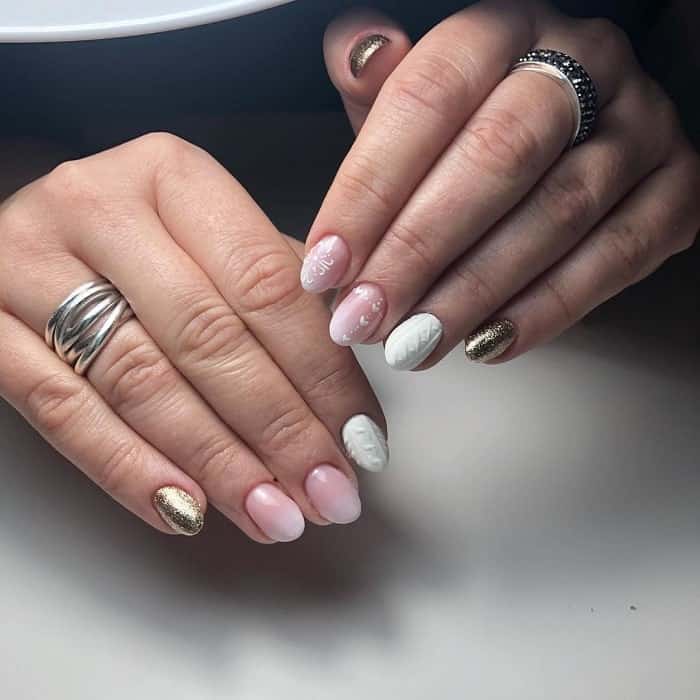 #11. White And Gold Acrylic Nails
#12. White Gold Marble Nail Design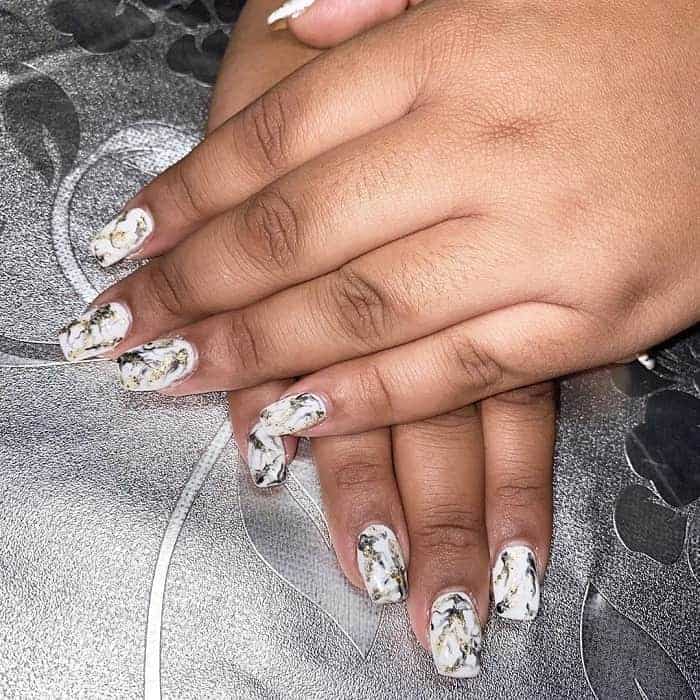 #13. White And Gold Prom Nail Art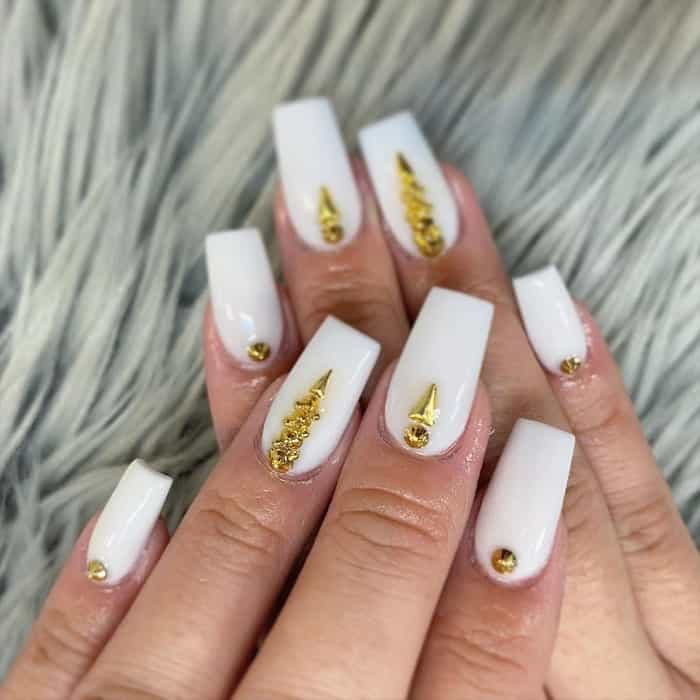 14. White And Gold Matte Nails
#15. White Nails with Gold Rhinestones
#16. Gold to White Ombre Nails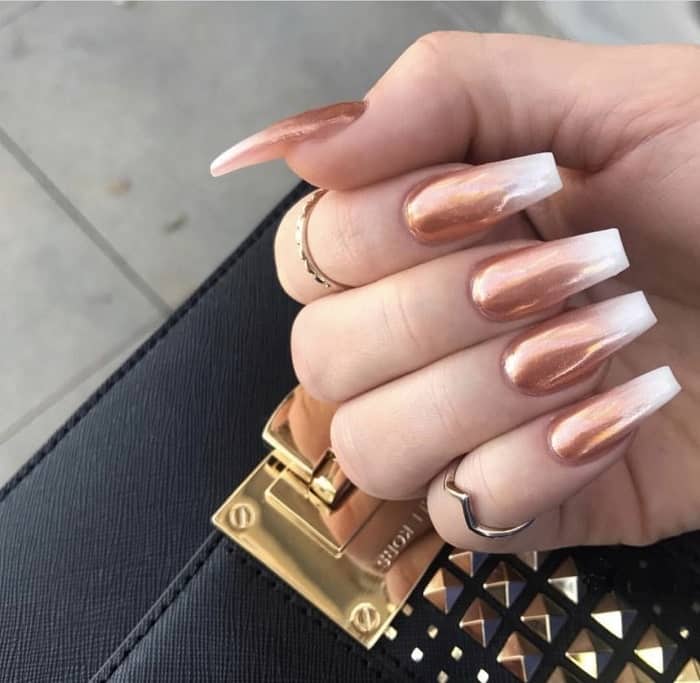 #17. White And Rose Gold Nails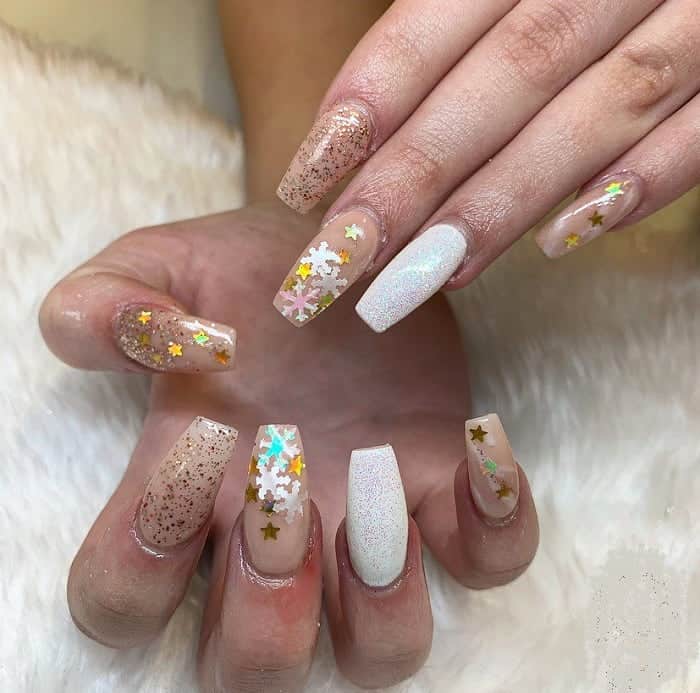 #18. White Nails + Gold Flakes
#19. Single And Double Striped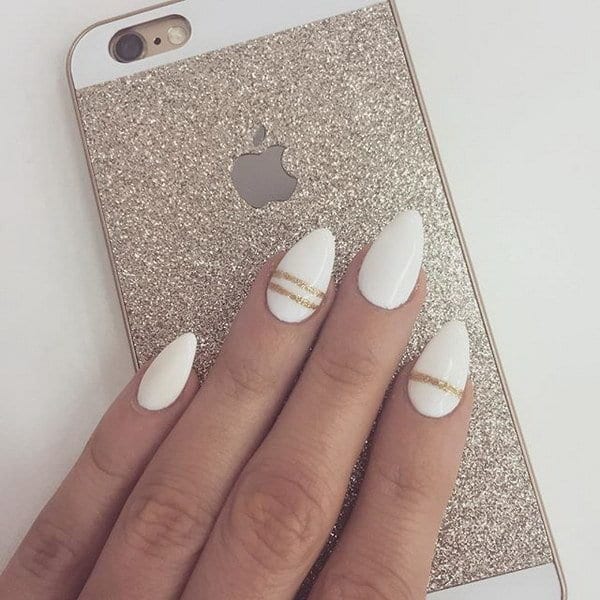 This nail design can be mastered by anyone, it is too easy to obtain and does not require too many skills.
However, this white and gold nail design is made up of a simple fresh white base, with two glitter stripes in the ring fingernail and a unique one in the index fingernail.
Popular Black Nail Designs for Girls
#20. White Love
Don't be afraid to admit that your love for the white color is endless! If you are in love just show it and make your love shine up with this golden glitter found all over your ring fingers, leaving all the rest nails clear and calm and full of white love.
#21. Golden Touched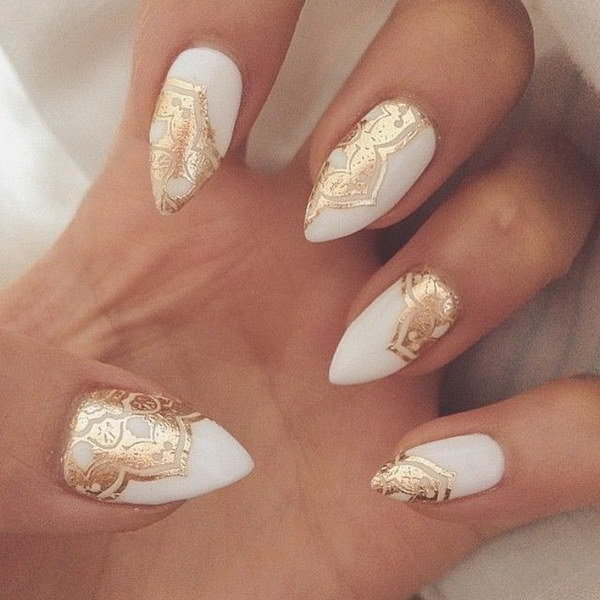 When painting your nails, try to give your brush the power to leave a remarkable touch that has a strong color for the attraction such as a color gold.
However, having the stiletto shape in your nails makes your nails have a trendy look that leaves a special touch in your white and gold nail design.
#22. Bow Tie Style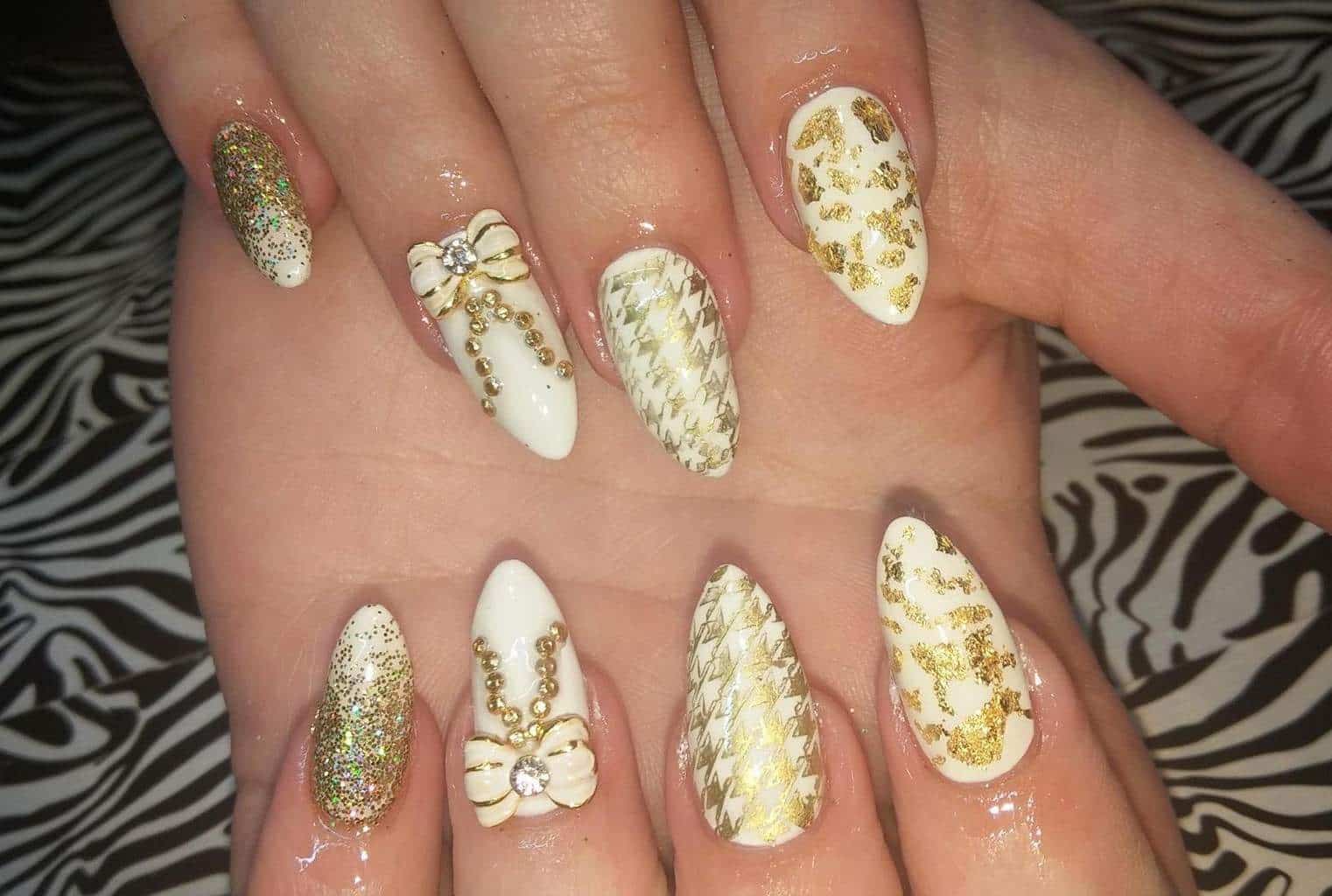 Ever since we girls were young, we have used too large and huge bow ties that our favorite characters wear such as Minnie the mouse.
Because of that, we always feel too girly and cute when adding a bow tie touch to our nail design especially when the colors are white and gold.
Black and White Nail Designs for Glamour Girls
#23. Simplicity
We women always like to make things simple, but sometimes not that simple, if you understand what I'm saying.
That is why it feels too comfortable and classy to wear a clear white nail design adding a touch of glitter to make up a white and gold nail design.
#24. White Nail with A Dash Of Gold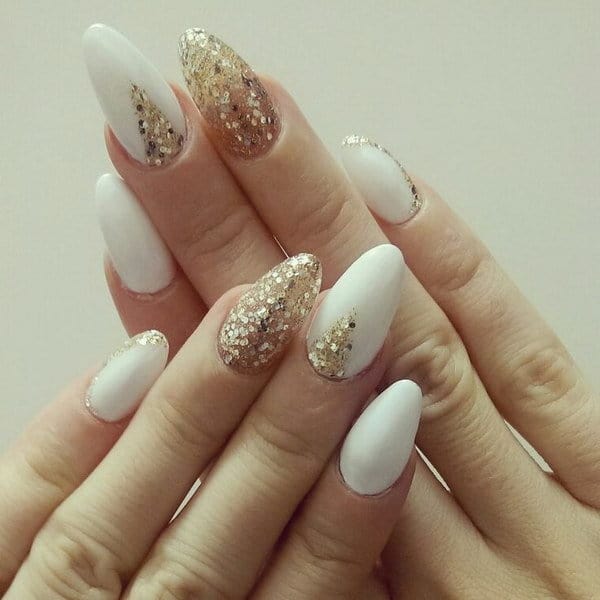 White nails are not good enough to please a woman's fashion appetite. So you should add a special color, such as the golden color, in order to obtain a breathtaking image of your white and gold nail design.
#25. Chevron Style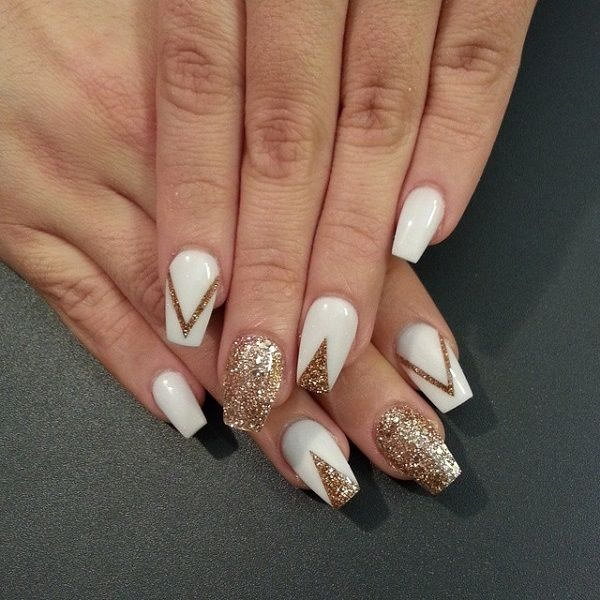 Many geometric shapes can be used in nail designs. But when it comes to perfection, chevrons shout out loud!
The triangular chevron shape covering your nails gives you the feminine shape and look you are searching for especially when the golden and white colors are used.
#26. Holographic Gold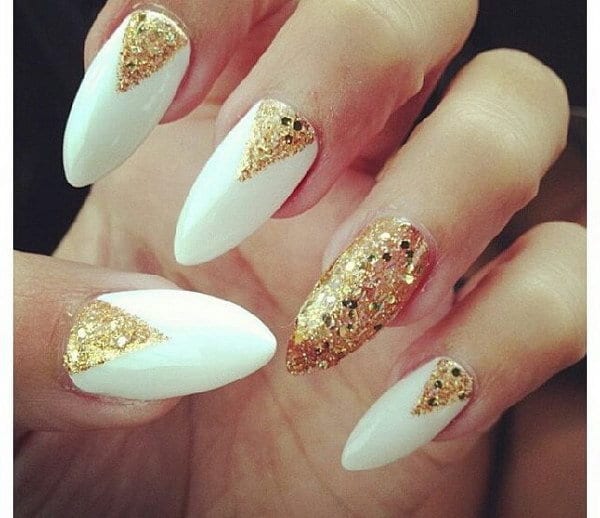 Visiting a classy party tonight but you're not convinced with your look? Here is a white and gold nail design that will turn things to your positive fashion side and that would make you feel satisfied by trying it on.
#27. Snow White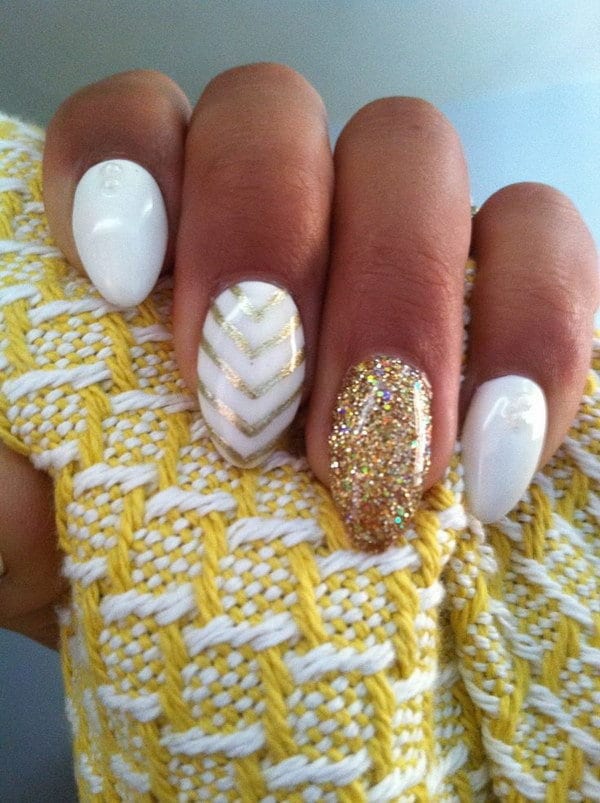 Snow White holds two different meanings in your tiny and childhood memories. It is either the too clear white snow or the Disney character "Snow White" that we all know and love.
So if you ladies wanna have that bright white shine that the snow and the Disney character have, you can wear this white and gold nail design.
#28. White Nails + Golden Tips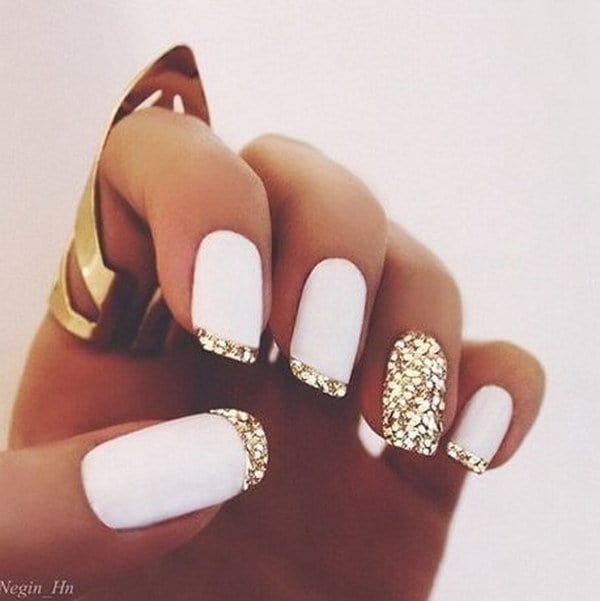 In a normal clear white nail design, you need a little fancy touch in order to bring life to your nails! Unlike all french tip nail designs, this white and gold nail design is made up of a white base and golden glittery tips.
#29. Sport Chic
Some women usually wonder if their nail design looks too chic or too casual compared to what outfit they are wearing. Well, with nail design you don't have to worry anymore!
This white and gold nail design is sport-chic, which means that it can be worn on everyday visits and formal ones.
Teal Nail Designs to Fall In Love
#30. Goldy Locks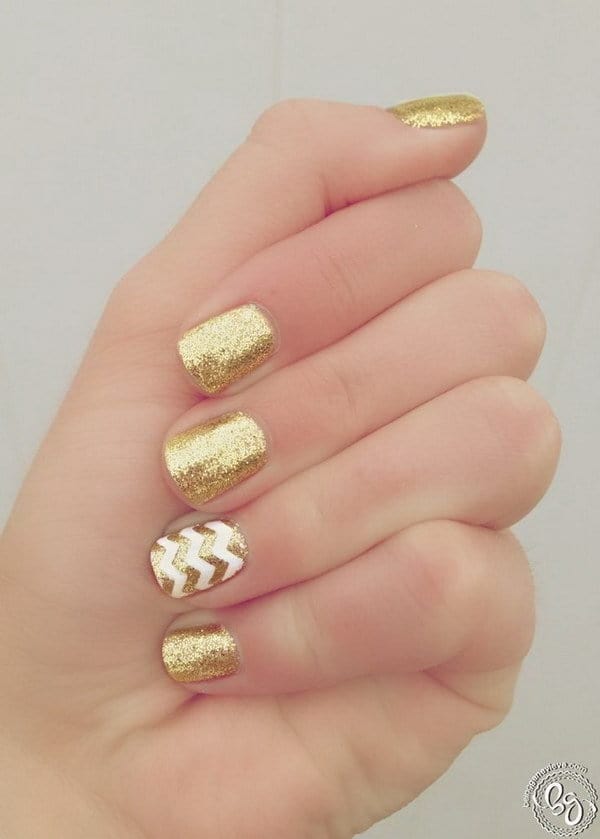 "Goldy Locks" is that girl you all heard about in childhood stories. Her golden shiny hair gave her this valuable nickname that is full of beauty and perfection.
So why don't you women try to look special in your golden nail designs and to be known for the uniqueness of your style like Goldy Locks was?!
Summing it all up, you ladies always search for beauty and style uniqueness when things come to your fashion girly life.
However, as shown above, white and gold nail designs serve you with amazing and alluring designs that make you feel satisfied. The above pictures represent a list of 30 alluring white and gold nail designs. Hope you liked them!