For newbies who just got into nails or just wanna take care of their nails, hearing the words 'manicure' and 'pedicure' over and over can be a bit confusing. Here's the difference between manicures and pedicures:
The word 'manicure' means "care of the hands" in French. It is, quite literally, a beauty treatment all about the hands and fingernails. Manicures involve pampering the fingernails: trimming the cuticles, buffing the nails, and shaping then polishing the nails according to a person's design preferences. Some people may also choose to have their manicurist apply a moisture-rich lotion to the hands to soften the skin and nails.
A pedicure is a beauty treatment that focuses all the attention on the feet and toenails. A typical pedicure consists of first soaking the feet in hot water to soften the skin and relax the feet. Then the pedicurist exfoliates the feet with a pumice stone to remove dead skin, applying a moisture-rich lotion afterward to smooth cracked skin. This is followed up with trimming and filing the toenails, cutting cuticles, and adding a polish or nail shine.
Both a manicure and pedicure are extremely relaxing beauty treatments both men and women partake in.
Differences Between Manicure and Pedicure
As you already know, pedicures are a specialty of the feet, while manicures focus on the hands.
Pedicures are meant to make your feet feel good, with the bonus of making them look great. Manicures, on the other hand, are to make your hands feel and look good.
The Pedicure Process
If you have dry skin on feet or cracked heels that need extra attention and care, a pedicure treatment will work wonders for you.
Pedicures usually consist of filing nails, scrubbing the feet with a pumice stone, buffing the calluses on your heels using an electronic drill or manual grater, followed by exfoliation.
The pedicurist or nail technician will use a warm foot bath to soak your feet in before applying moisturizers or lotions for deep hydration.
After that, the technician will start the nail polish process.
Once your toes are finished, it's time to let them dry for a few minutes before moving on with other steps of the pedicure process like cuticle care and foot massage.
You should expect a pedicure treatment to last 45 minutes to an hour and a half. A perfectly done pedicure treatment should expire after about two weeks.
Once you're done getting pampered at the spa, it's essential to take good care of your nails by wearing protective nail polish and avoiding anything that may damage your nails.
The Manicure Process
A manicure is the process of filing, shaping, and painting your nails with nail polish or other products that will make them look good. A perfectly done manicure should survive for a few days to about three weeks before you budget for another treatment.
Manicures are a shorter treatment, usually lasting around 30 minutes to one hour, and are a great way to treat your hands after a long week at work.
In the manicure process, the manicurist or nail technician will file your nails and buff them before shaping them into your desired shape and length. They'll either use manual tools or electrical ones that will give you a more professional look.
After the filing and buffing, the nail technician will apply a coat of base and the second coat of color for a more finished look.
The manicurist will then coat your nails with topcoats and allow them to dry before moving on to the next step.
After the topcoats are dry, the manicurist will use a hand file to smooth out any imperfections, followed by cuticle removal tool and lotion application.
The manicure process ends with the nail technician applying the polish of your choice on all nails using an applicator brush, then finishing it off with another topcoat.
Once you're done with the manicure and need to remove them, you can use some acetone-free nail polish remover to take them off.
Cost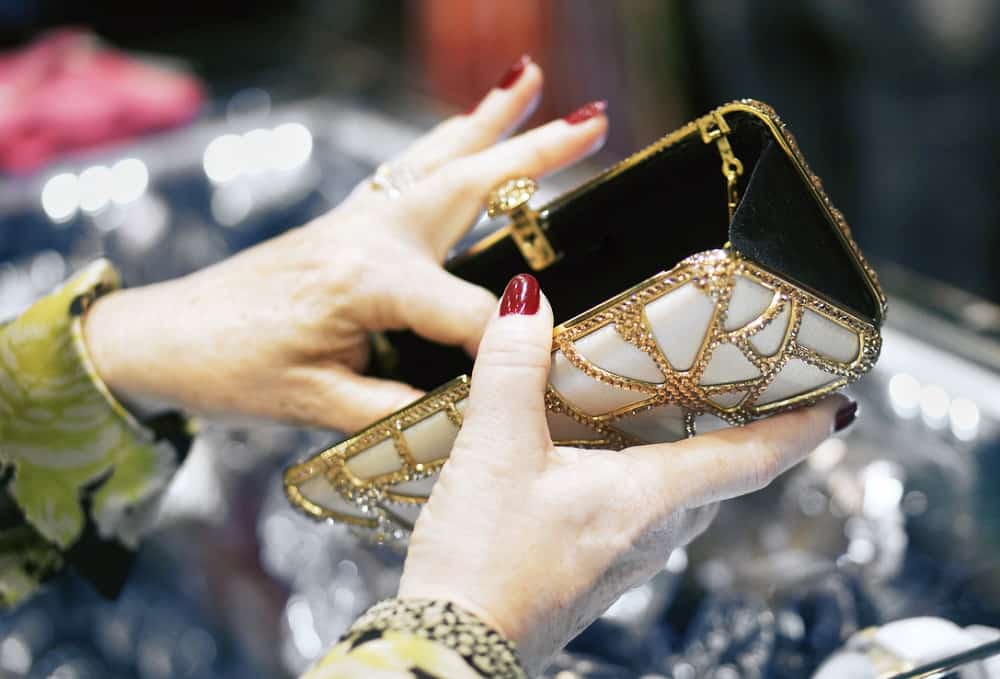 While you can get both services done at the same salon or spa, with the same professionals, the costs always vary.
In general, you can expect a pedicure procedure to cost you more than a manicure procedure, but that isn't always the case.
Different salons have different rates for their services, and it also depends on what type of nail grooming service you're getting done.
For example, how long your nails are will affect the price depending on if they need to be cut or not before being groomed. The longer the nails, the more labor-intensive it is, which means that your service might cost a bit more.
However, this isn't the only factor! The type of manicure you're getting will also affect the price, as well as what kind of pedicure you want.
If you do not have any enhancements on your fingernails or toenails, you will pay less than if you do.
The type of pedicure that is performed on your feet can also affect the price.
For example, a basic pedicure costs $25 to $35, whereas an express pedicure ranges from $30 to $45. A deluxe version usually starts at around $60 and can last up to an hour and a half.
Additionally, if you get gel or shellac pedicures and manicures, the cost will be higher than regular polish applications. Some salons charge $45 extra for this service.
The final difference is that some places might offer discounts on specific services, so don't hesitate to ask them before committing to anything.
Should You Get a Manicure or Pedicure or Both?
While many people would prefer getting a manicure treatment because the hands are more exposed than the feet, both are great options.
Most spas offer both treatments, but some do not offer manicures, so you should confirm with the spa what services they do provide.
Manicures are great if you want to get rid of unsightly hangnails and cuticles that need to be pushed back.
Pedicures are great if you want your feet feeling smooth, moisturized, and ready for the summer weather.
It's best to get both treatments at a go, but if you're working with a budget, you can choose just one that best fits your needs at the time.
Bottom Line
The manicure vs. pedicure debate can go on and on, but what matters is that you know the difference between both treatments and choose accordingly.
Whether you want a manicure or pedicure, you should understand each treatment's unique purpose that makes it worth getting.
Always make sure you consider the outstanding features of each treatment before you settle for one.