15 Unique Marble Nail Designs
Don't fall back regarding hottest nail art trends and master marble nail designs. A design might seem complicated to the eye but simple to create. With a tiny glass of water, a rainbow of polishes, and a wooden stick. Get that cocktail of colors out of the water and straight to your lovely pedicured nails, and finally tidy your edges up with some nail polish remover as a clean finishing step.
Best Marble Nail Art Design Ideas
Get your own style creating your own marble nails. For no marble design has a replica, get a design unique and special just for you, chosen by you. A choice of different of colors, a swirl to those polishes in that bowl of rainbow water can be the trick to produce your own personalized marble nails… A procedure fun and artistic to satisfy your style craving soul. Here's a list of 15 unique fun marble nail designs to show you how marvelous it is to get your marble nails done!
#1. Floral Marble Nails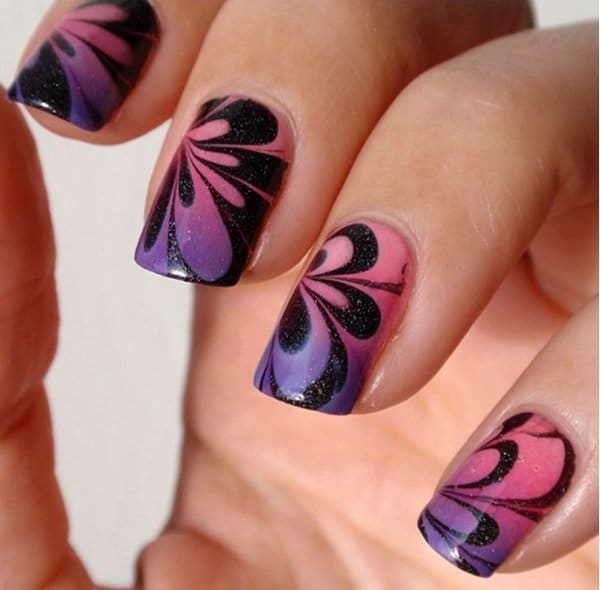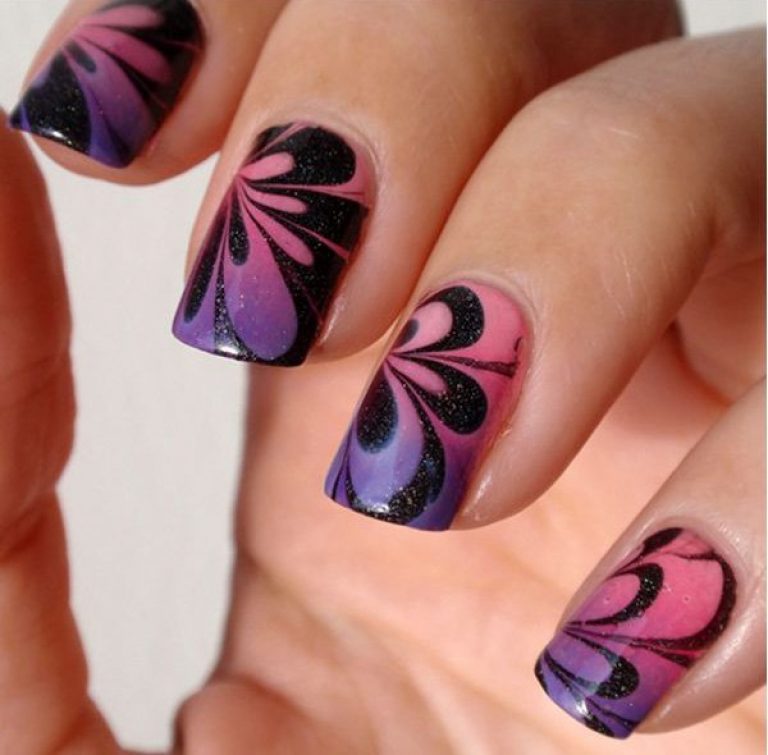 A perfect rose, purple, and black flower patterned water marble nail design, mastered simply by dragging the toothpick to the center of the color rings. Finally, varnish your marble nails with a coat of shiny silver dust.
#2. Green Rhythm

A rhythm of shades in forest green created in this flower marble design and dusted up with silver glitter for a final attractive appeal.
#3. Dancing Lights

Have some fun with colorful shades of neon yellow, blue, pink, and orange on your water marble nail design. To match those dancing disco lights on your girls' night out, create this marble nail design!
INCREDIBLE PURPLE NAIL DESIGN IDEAS
#4. Real Marble
Choose the famous contrasting couple black and white for your marble nail style, for a vivid sensation of real marble on your short pedicured nails. Finalize the design, with a glossy nail polish coat to accent real marble texture.
#5. Marble Imported From France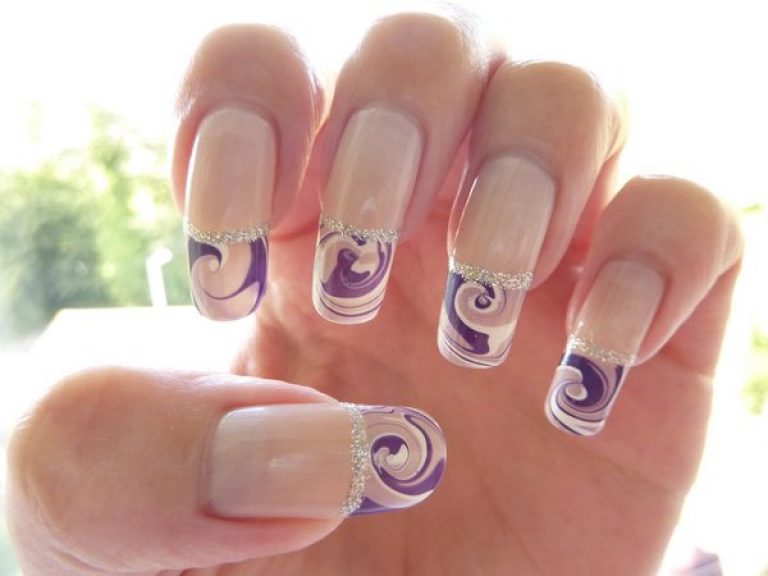 Classy new approach to marble nail design when creating pearl and violet spiral patterned water marble tips, lined with silver gradients on top of a matte nude base coat.
#6. Hypnotizing Swirls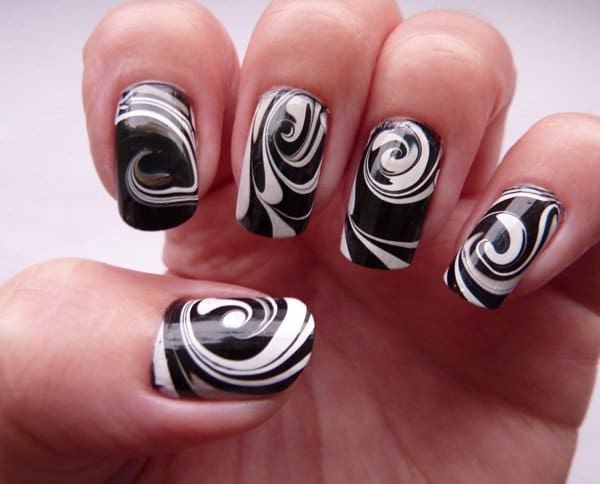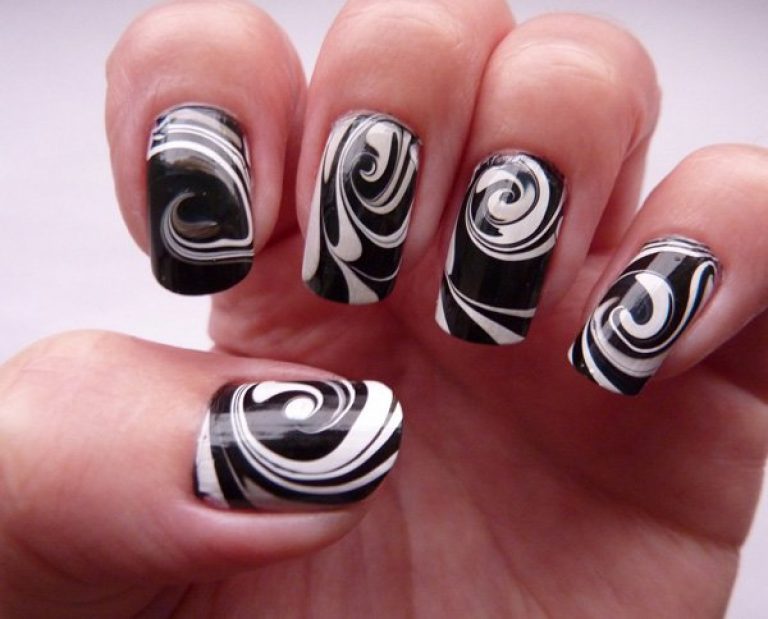 Catch everyone's eyes and hypnotize them with swirling white patterned marble nail design on top of a glossy black background.
#7. Flower Patterned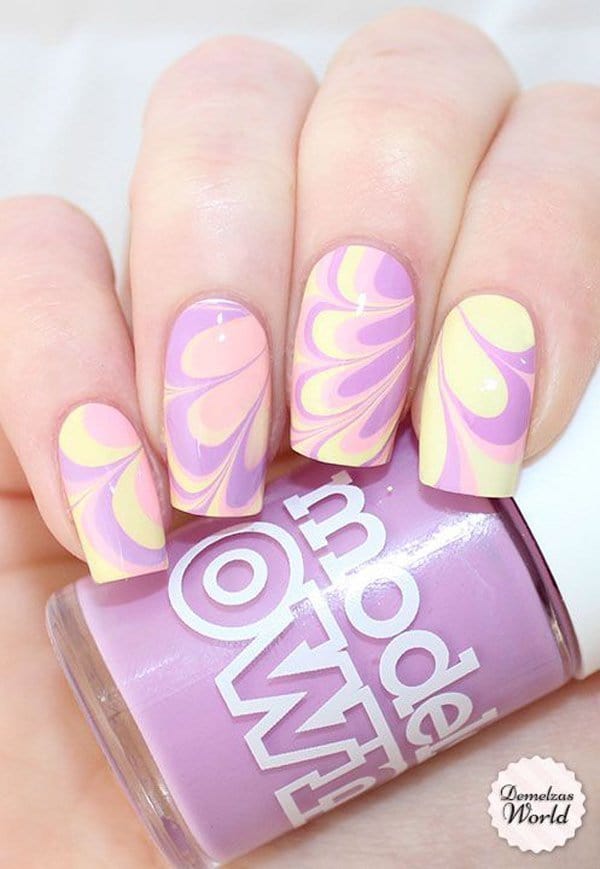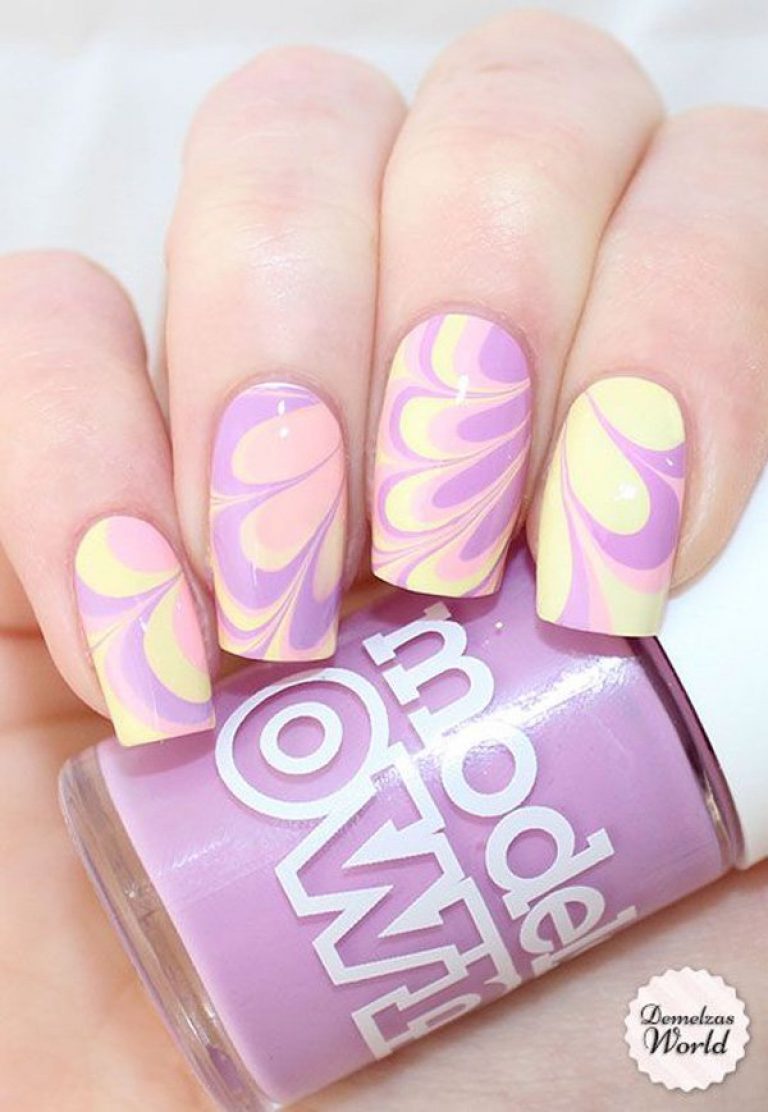 Nothing accentuates those perfectly pedicured long square nails such as adorable pastel colors; baby pink, yellow, and periwinkle infused to create a flower patterned marble nail design.
BOLDEST BLACK NAIL DESIGNS TO STAND OUT OF THE CROWD
#8. Colors vs. Black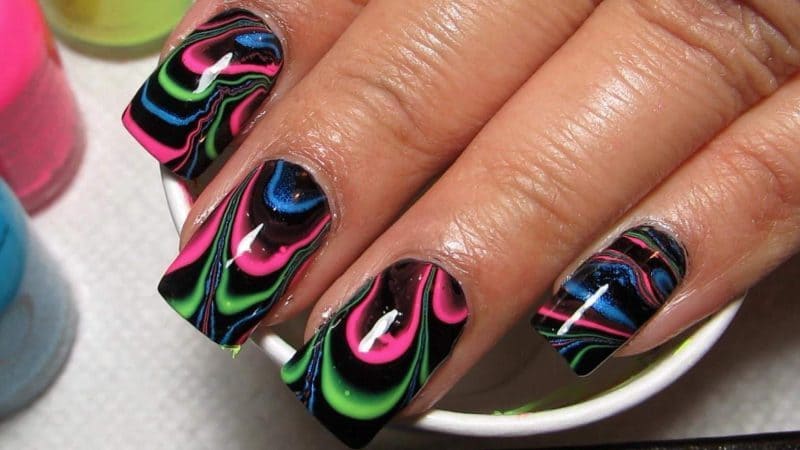 Choose a variety of colorful shades of pink, green, and blue for your marble design. And stand out with a Marble spectrum fading against a glossy black base polish.
#9. Fierce And Fun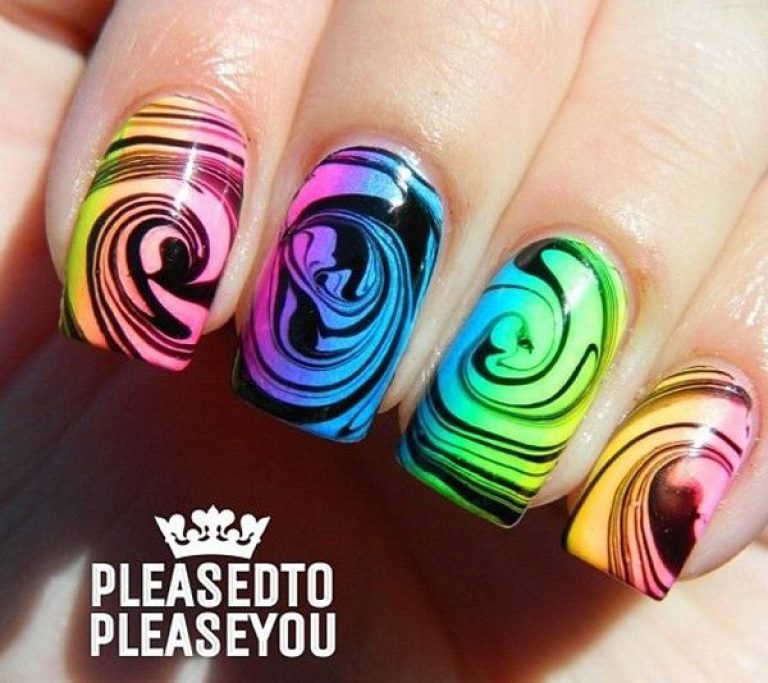 The neon swirling pattern on top of a black background for a bold daring water marble nail design. A design that doesn't lack fun as well, after all, playing with all these colors won't suit just a fierce spirit but a joyful childish one as well.
#10. Rainbow Splash Marble Design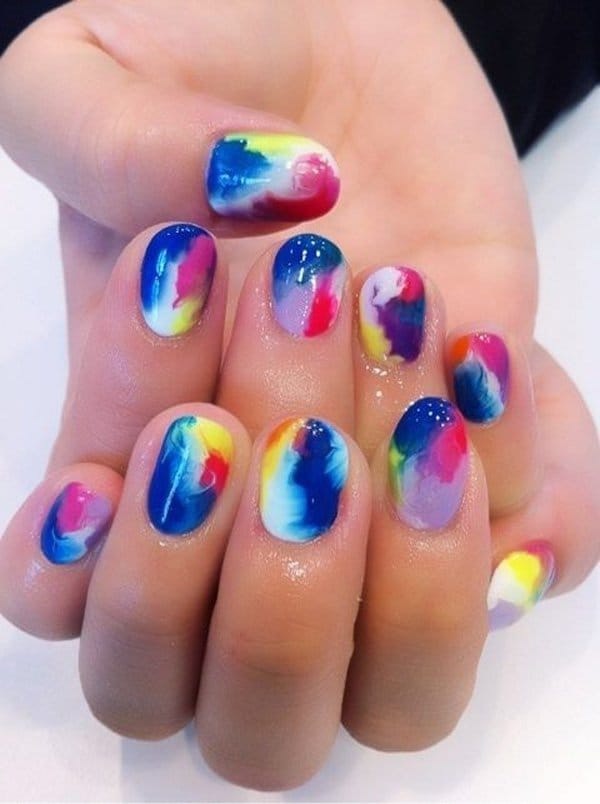 Get childish when mixing up your nail polishes in that water bowl. Spill a splash of each and every shade you've got to get this colorful canvas as your marble nail style.
Short Acrylics: Styles We Love
#11. Attitude Nails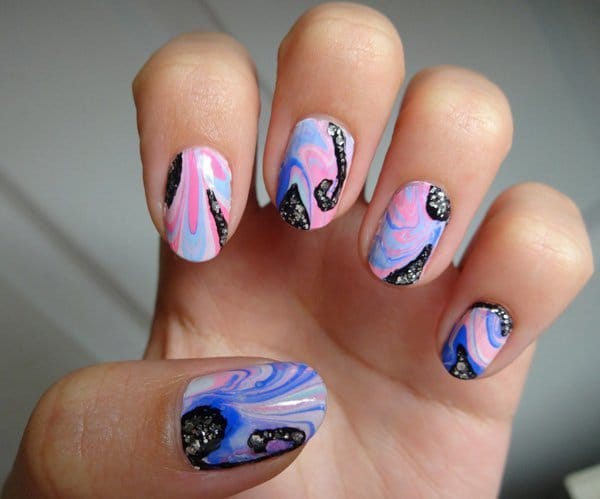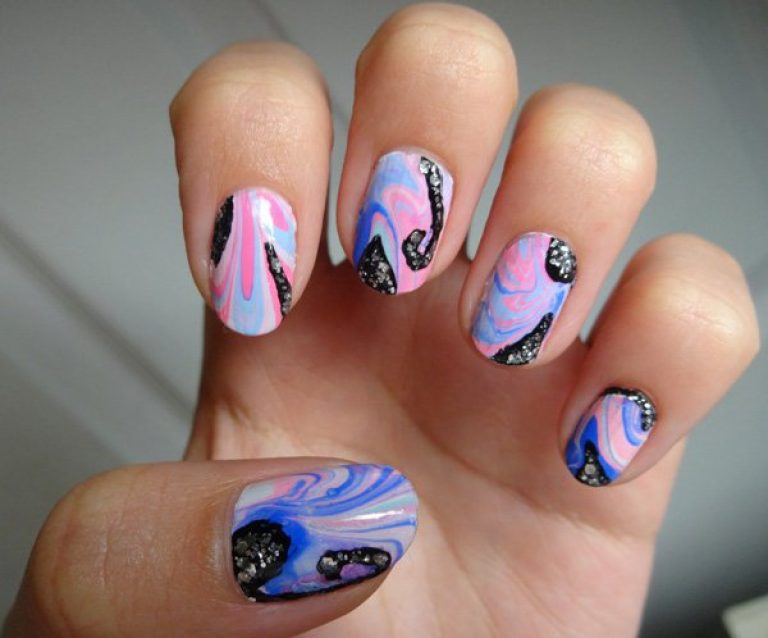 Choose a harmony of shades; blues and pinks to match your perfectly tanned skin tone to create your preferred marble nail design. With this splash of glitter, your marbles will certainly get from sweet to sexy!
#12. Cotton-candy Nails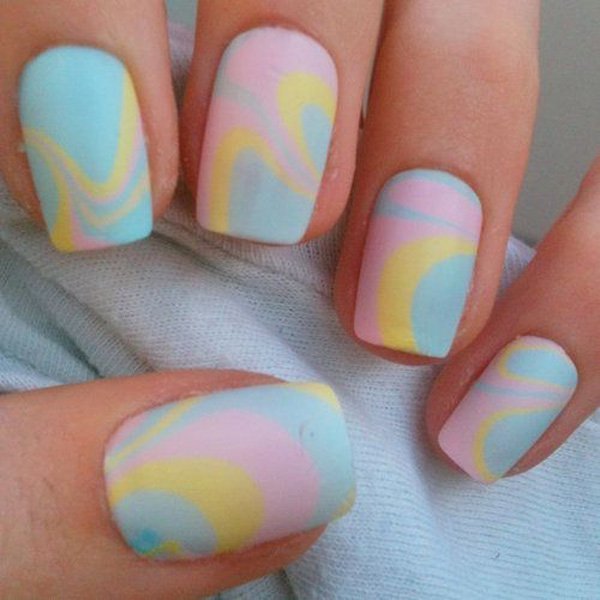 Just like those melting marshmallows in your hot chocolate and the carnival's cotton-candy, these nails are sweet. In cute and adorable shades of yellow, light blue, and pink create this marble design.
#13. Classy abstracted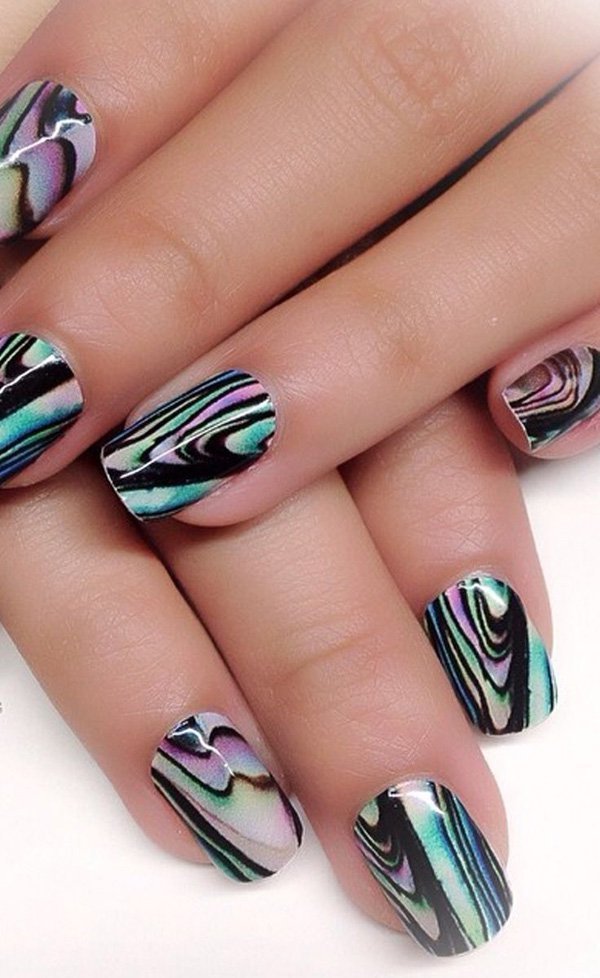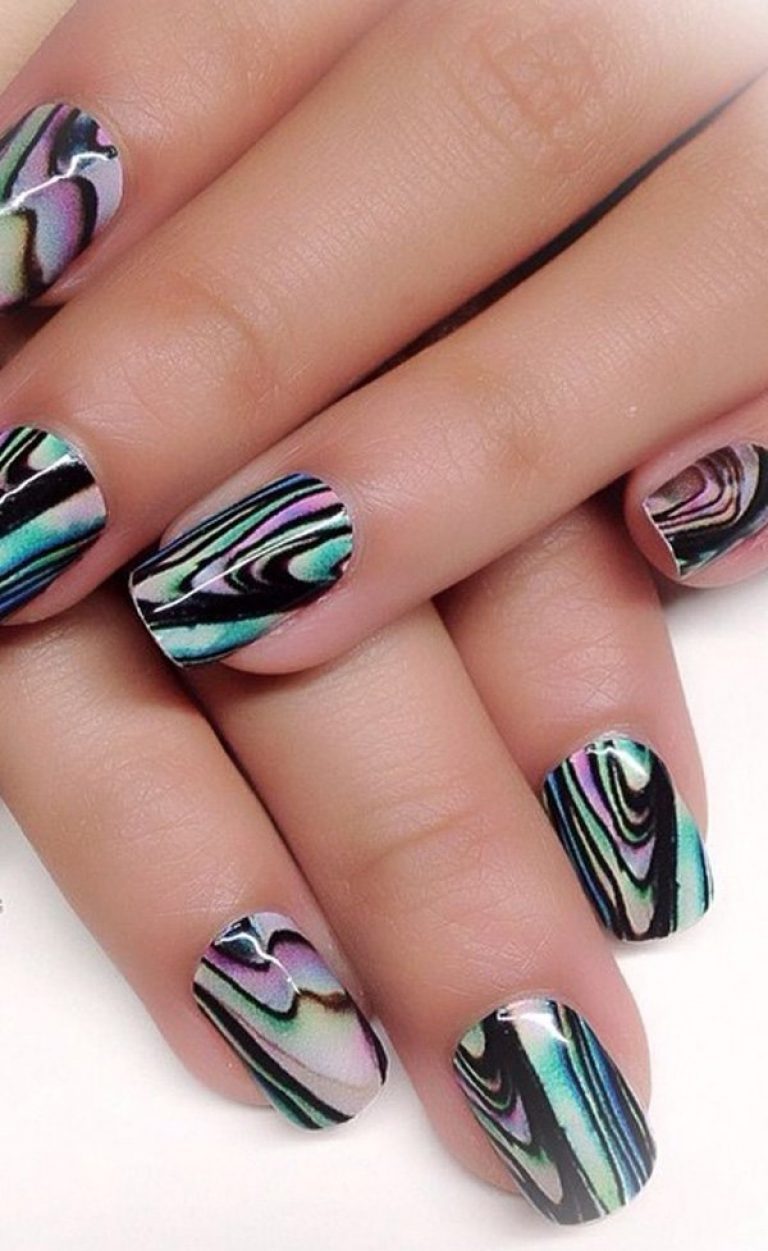 Get your favorite dark and deep tones matched up to create this abstract pattern of water marble design, on top of your black varnished short nails. For a style, classy and warm matching your cozy outfits on those cold winter days.
Beautiful Nail Designs With Diamonds
#14. Striped Marble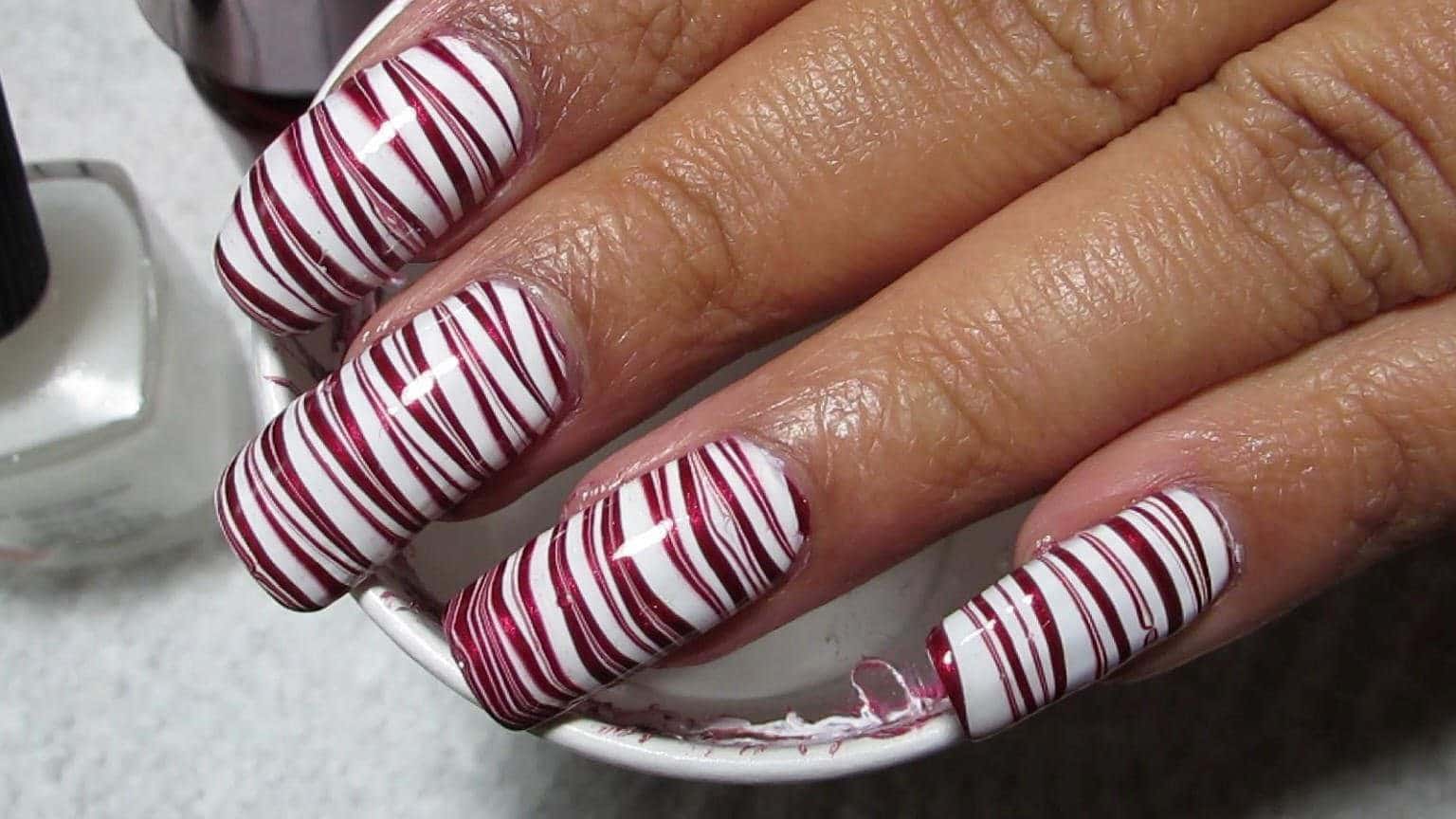 Leave those circles of wine red polish untouched in that bowl of water until you dip your white based nails, and that's the key to getting those random lines designed on your long square nails.
#15. Girly-girl Marble Design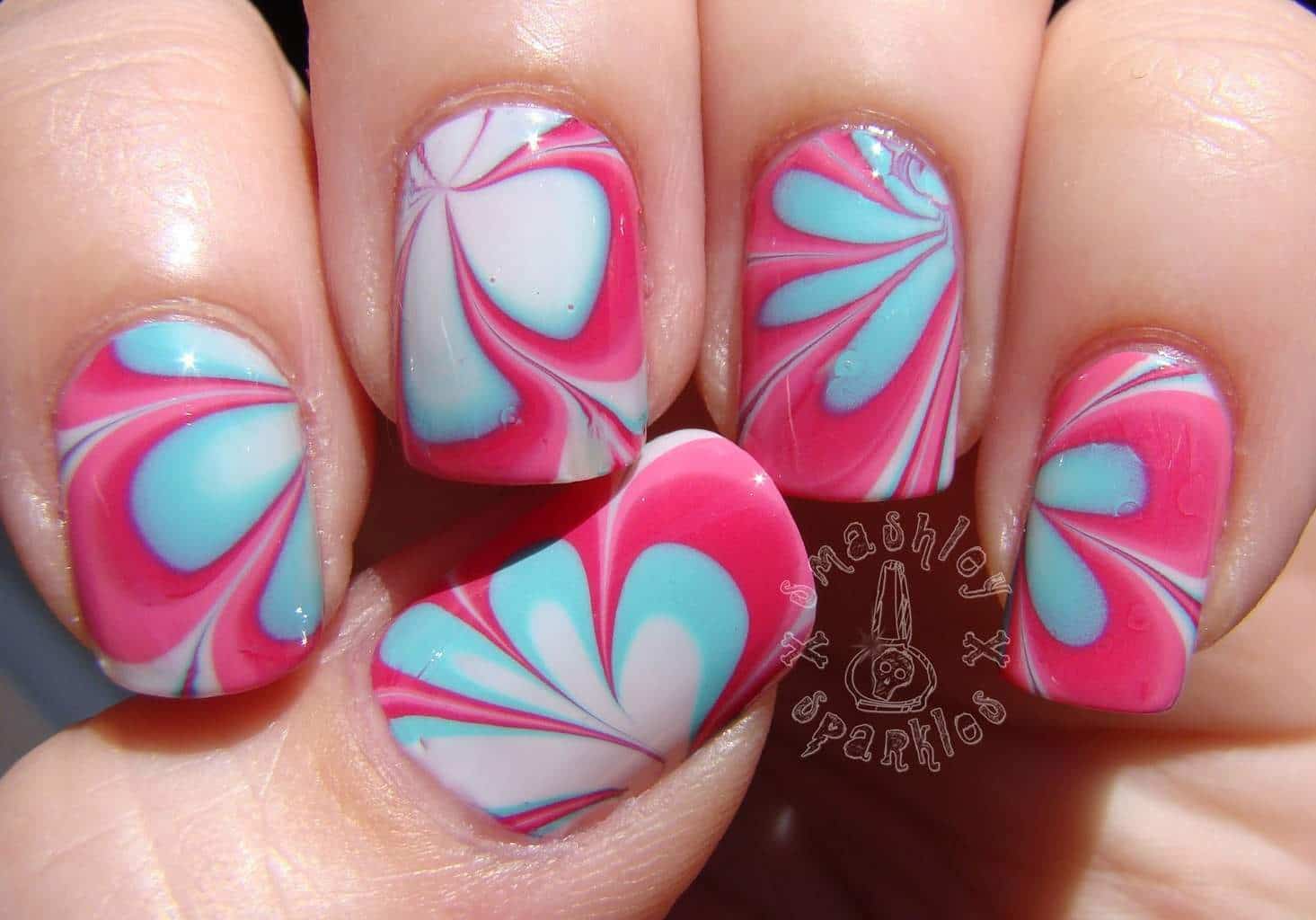 Unveil the girly girl you are, and let it shine with this feminine floral marble nail design. Select colors such as hot pink, sky blue, and white and you'll never escape cute and pretty nail design.
Trending Nail Colors Right Now
It doesn't come as a shock the fact that we aim for individuality and uniqueness, we look for designs to express our styles and speak our minds. Marble nails can certainly be our visa to get the nails that represent our style and speak our personality.