Swirl nail art is a comprehensive idea. You can't confine this nail art to only a few designs. There are many variants of swirl nail art. All of them look amazing on the nails if they are cared and maintained correctly.
Swirl nail art is popular for the easy application process and the added variety of looks. The process of doing swirl nails is very easy and the designs are always trendy.
In this article, I am going to discuss both the ways of having these nails done and the ways to design them beautifully.
Easy Ways to Do Swirl Nail Art
Swirl nail art is comparatively easy to do than other nail art. All you need is an expert hand that can do the swirl effectively using a toothpick or anything else. You'll need the basic supplies to do swirl nail art, just add an extra toothpick to the list.
Swirl nail art will look stunning on your nails but messy nail art will ruin the overall beauty. You should have the following tools to have swirl nail art on your fingernails.
Base Coat
Top Coat
Different Nail Polishes
Toothpicks
Acetone or Nail Polish Remover
When you are done with the arrangement of the supplies, you can start the design. You can do swirl nail art by following the steps mentioned below.
Paint the nails with a base coat.
Put two or more color drops of different colors on the nail beds.
Swirl the color drops using a toothpick. Add more color to cover the flaws if needed.
Seal the deal by applying a top coat on the nails.
Check Out the Following Video Tutorial to Do Easy Swirl Over French Pink Nail. It Can Be A Perfect Pick For Your Wedding Day.
Swirl Nail Art to Add Variety to Nail Designs
You know how to do swirl nail art, now it's time to be empirical. Implement your knowledge on your nailbeds. But, there is not only one kind of swirl nail art.
Swirl nail art has a wide range of different designs. There is immense variety in swirl nail art. This is a swirl nail art without water, you can also have swirl nail art in the form of water marble nail art. Let's take notice of the variety of swirl nail art.
#1. Two Colors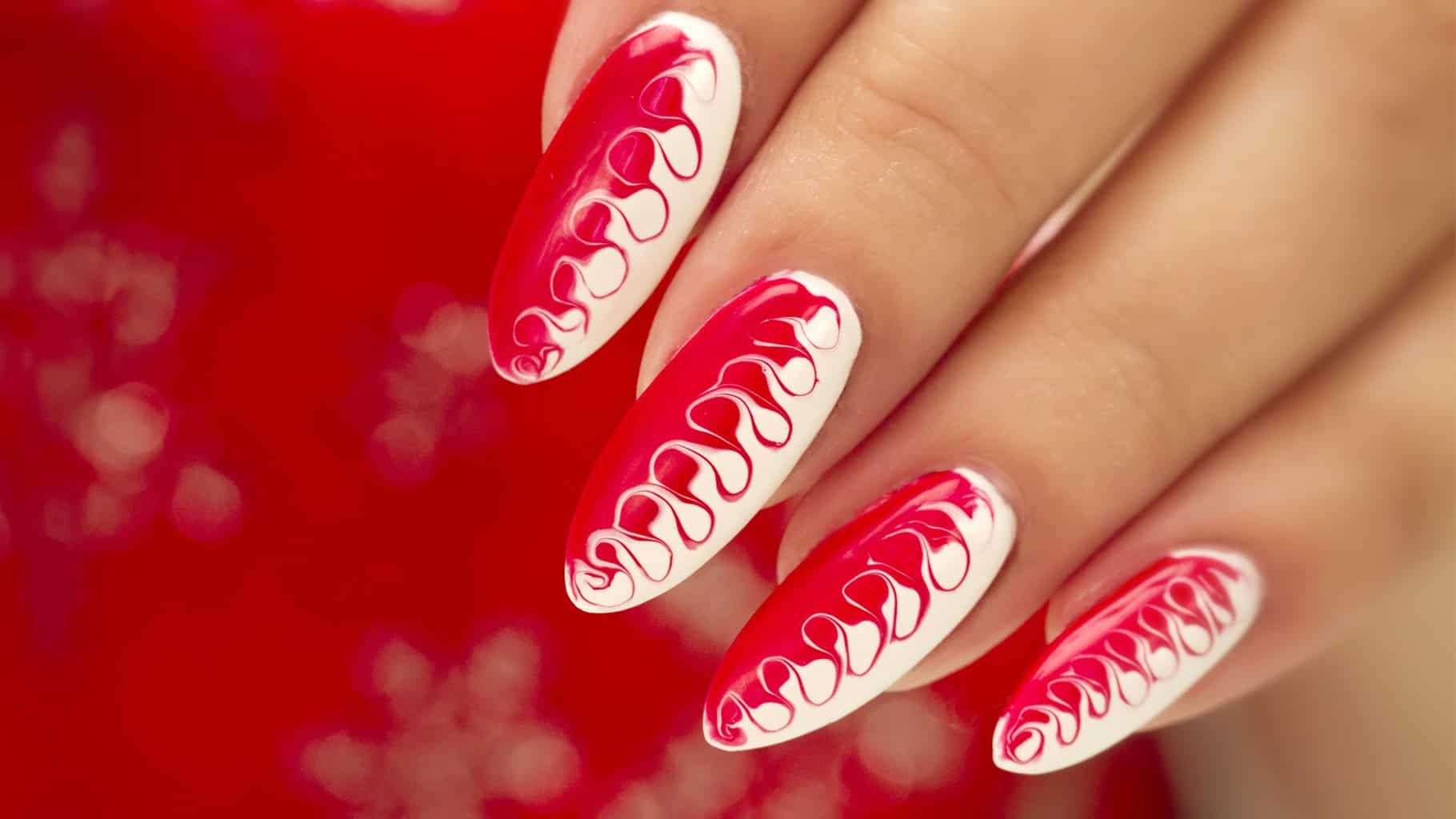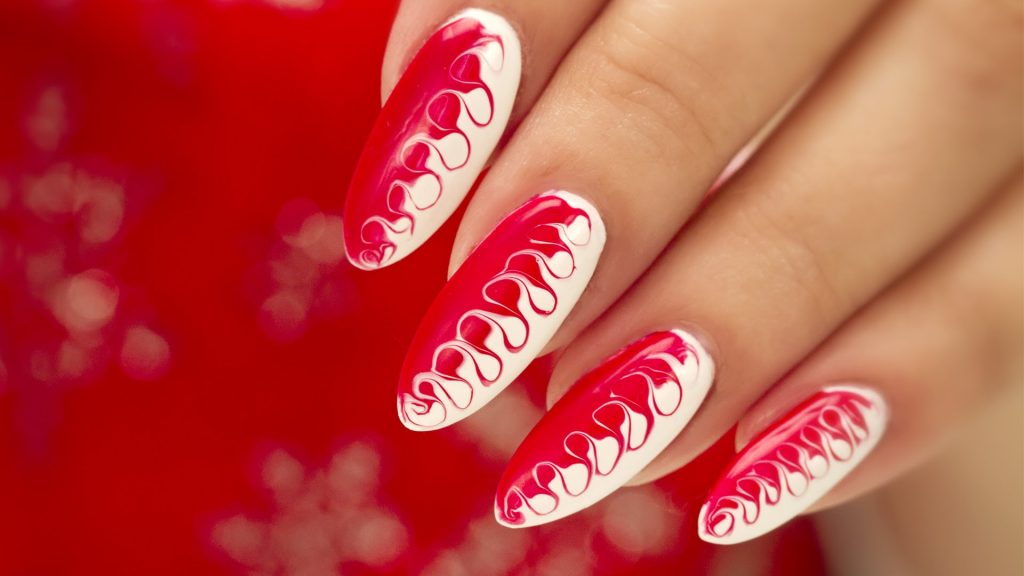 This is a very simple design to have. Apply two different nail polishes to your nails side by side.
Maintain a distinct border between the colors. Now, swirl them using a toothpick. Swirl nail art of two colors is ready to be exposed.
Create Water Marble Nail At Home
#2. Storm in the Middle
Draw the nails in such a way so that they resemble whirling storms in the middle of your nails. This type of swirl nail art looks better in blue or sky blue color.
#3. Easy Swirl Nail Designs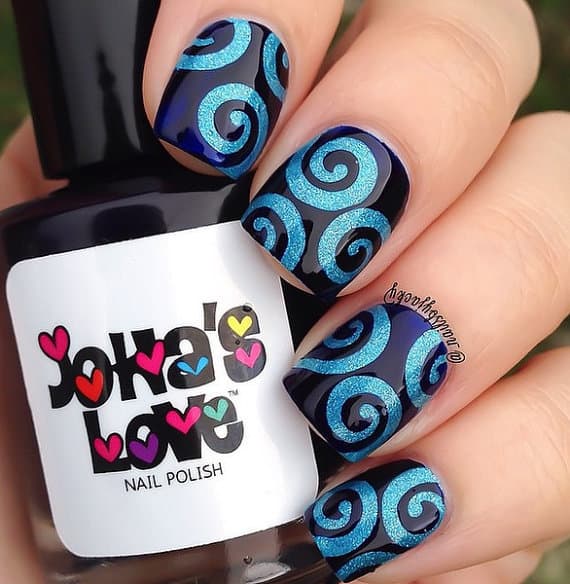 If you are searching for easy swirl nail designs, this is a good choice for you. Paint your nails with dark blue color then draw some easy swirl patterns in sky blue color to have easy swirl nail art.
#4. Focal Point
Draw the swirl as if they were deriving from the center of the nailbeds. The center is working as the focal point here and all the other patterns are revolving around the focal point.
#5. Colorful Water Marble Nail Art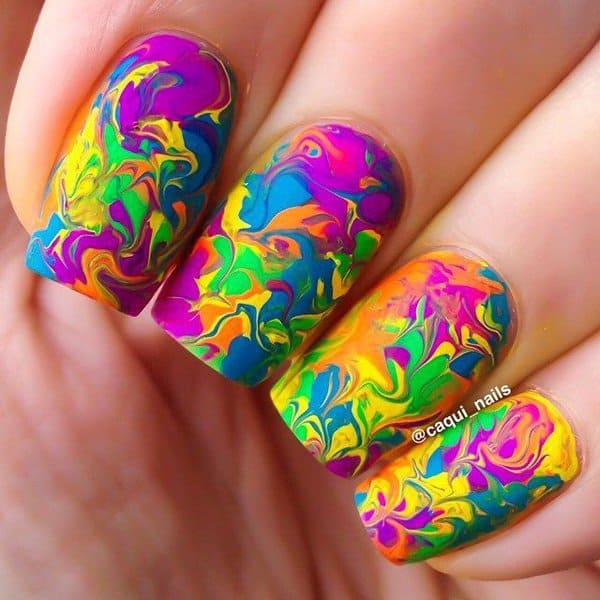 Water marble nail art is also a variant of swirl nail art. But, the process is different here. Put the colors in the water, swirl them, and dip your nails into the colors. Then apply a top coat to seal the swirl on your nails.
#6. Dotted Swirl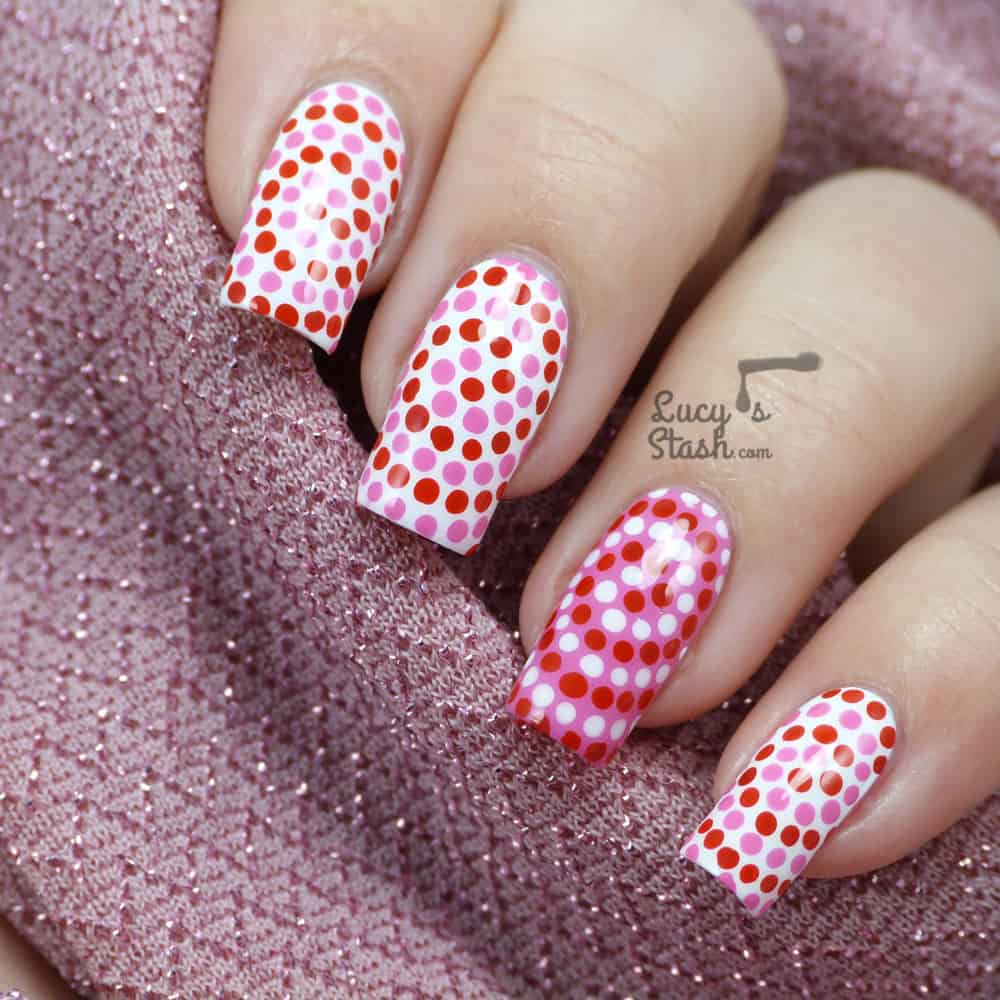 This nail is a bit different. Add the polka dots in a well-organized way. The dots will resemble swirl nail art as a whole design.
#7. Floral Swirl
Another swirl nail art is like this one. The swirl seems to be a flowery design in this nail art. A thin nail brush can do the trick while designing swirl nail art like this floral airbrush nail design.
#8. Elegant Swirls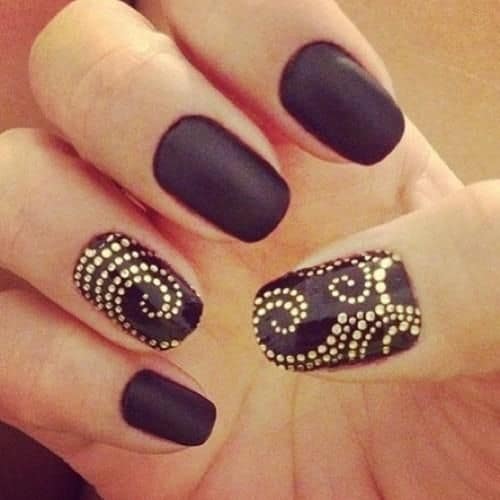 This design is looking so glamorous. You can have chic nails like this one by adding gold glitters resembling the swirls on your fingernails. These nails have sheer elegance.
#9. Groovy Swirl Nail Art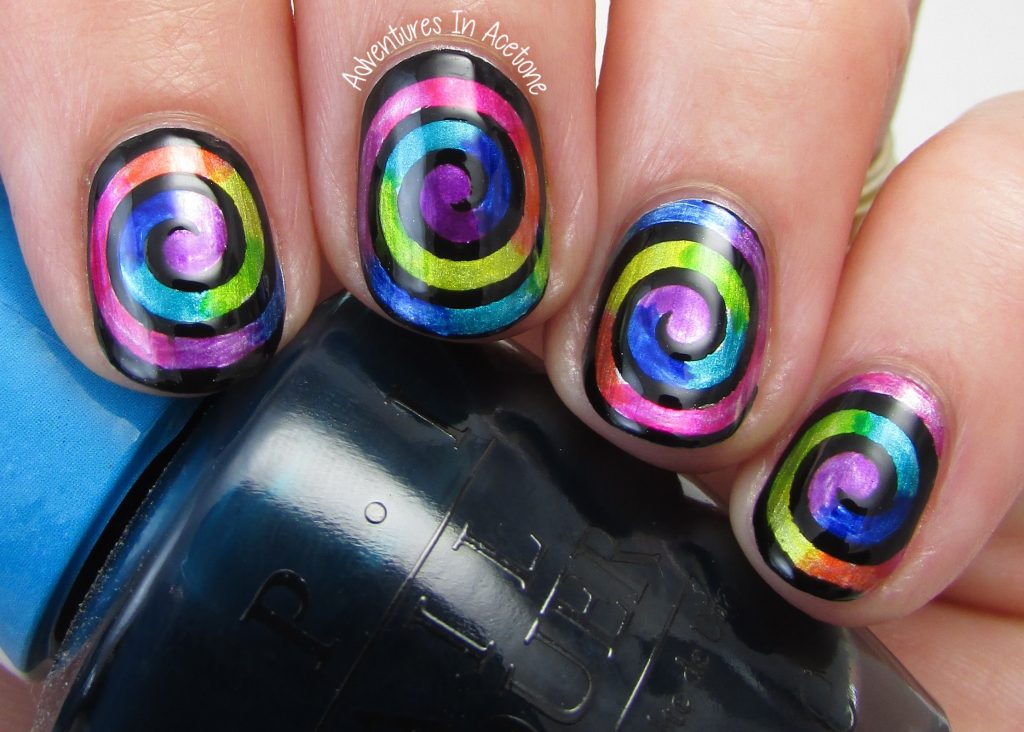 This swirl nail art is both easy and trendy at the same time. You can paint your nails with bright colors to have groovy summer swirl nail art.
#10. Interlocking Swirls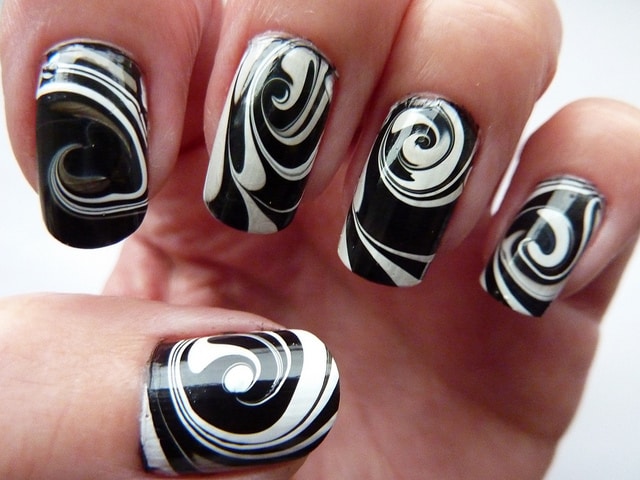 The evergreen combination of black and white have been used in this nail art. An interlocking swirl has been drawn on each nail to have swirl nail art at your fingertips.
Marble Nail Art: Just A Few Steps Away
You can design your nails with any of the variants of swirl nail art. No matter what designs you want to have, never compromise on the aesthetic value of a nail design. You can try out our nails and ideas to flaunt trendiness with swirl nail art.