10 Nail Polish For Dark Skin Tones to Compliment The Beauty
"Beauty lies in the eyes of the beholder." Different people have a different definition of beauty. Some are an admirer of white skins, whereas some other prefer dark skin tones. No matter what skin tone you have, you get to love this. We all are beautiful in our own way. But, you should not use any cosmetics, jewelry, an outfit that don't go with your skin tone.
The same goes for having nail polish too. That's why I have come up with the best answers to your question: "What color nail polish goes with my skin tone?" No more talking, let's find out what is the most compatible nail polish for dark skin tones.
Nail Polish for Dark Skin Tones
Every nail polish doesn't suit dark skin tones. That's why choosing the right nail polish to enhance the beauty of the nails is a must. Dark nails look the most beautiful in nude nails.
Nude colors are the colors that match the skin tones. You can choose brown, light chocolate and grey colors to have nude colors on the dark skin tones. Other bright colors will do well too.
You can use bright colors to complement your deep skin tones. My picks are pink, purple, mint blue, red, yellow etc. Here is the demonstration of some nail polish for dark skin tones.
#1. Mint Blue for Dark Skins
Mint Blue is an effective color to get the nails done for a darker skin tone. This isn't as intense as other shades of blue colors. That's why it looks better in dark skin tones.
Rock These Nail Design Throughout The New Year
#2. Maroon Magic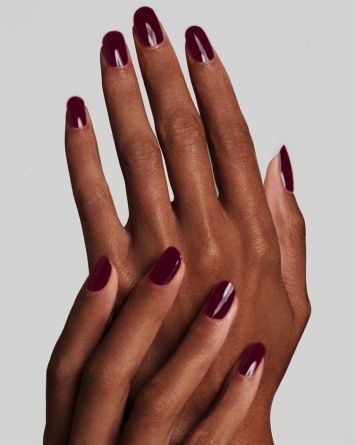 The magic of maroon can change the look of nails in any color skin tones. Be it white, brown or black, maroon can change them all for a better look. You can use maroon nail polish for dark skin tones.
#3. Yellow Ballerina
Some people nurture the wrong idea that yellow is only for white color skin tones. You can prove them wrong by team up your ballerina nail with yellow nail polish for dark skin tones.
#4. Neutral Nail Polish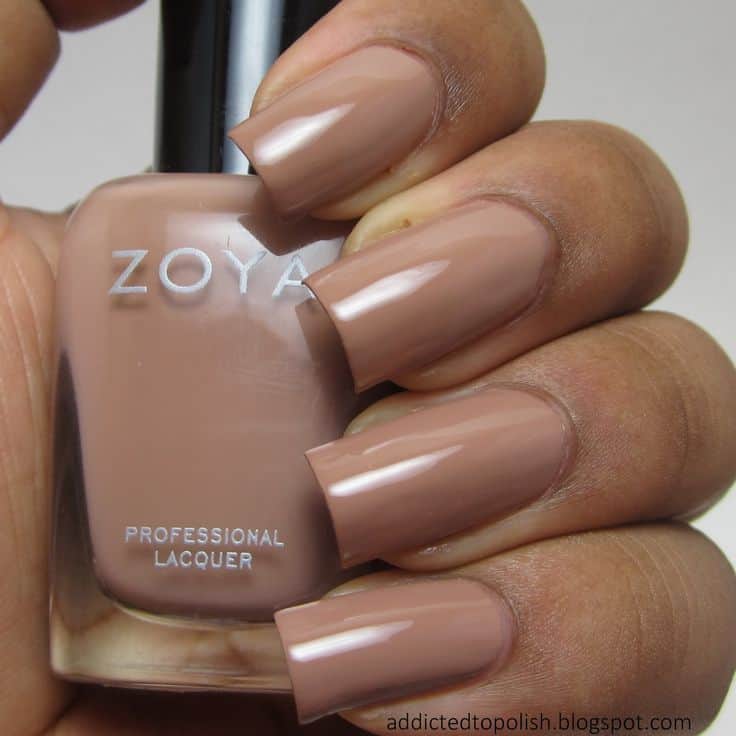 Neutral nail polish refers to the color which resembles the color of your skin tones. At first, determine the right skin tone of yours. Then paint the nails with neutral nail polish for dark skin tones.
#5. Bright Nails for Dark Skins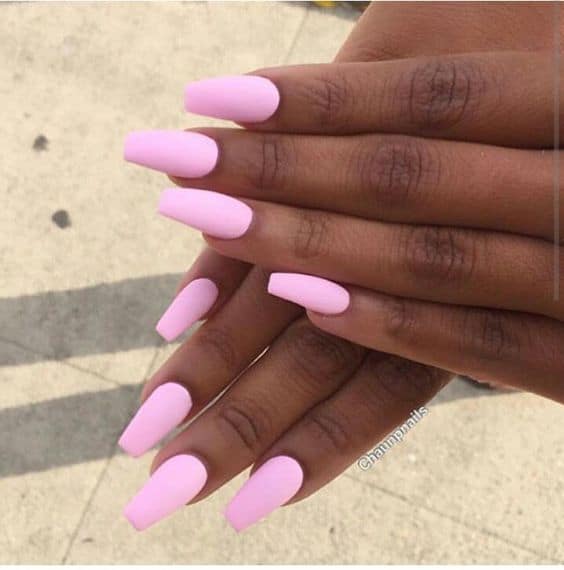 If you want to have an eye-catchy design, then these pink nails are for you. Neon colors aren't considered to be nail polish for dark skin tones but if you are a confident woman nothing can stop you wear it with panache.
Grey is a mild color and used largely for darker skin tones. You can undoubtedly use grey color nail polish for darker skin tones.
Clear Nail Design: These Are Pretty Perfection
#7. Purple Nails on Dark Skin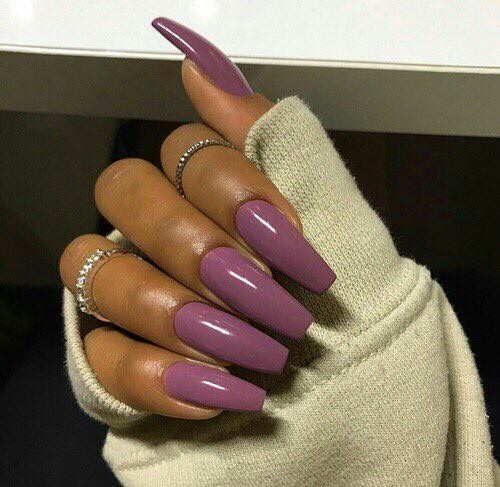 Purple is a dominating color in the nail art industry. This color suits all shapes and types of nails. There is no exception for dark skin tones too. You can choose purple nail polish for dark skin tones.
#8. Light Pink Nude Nails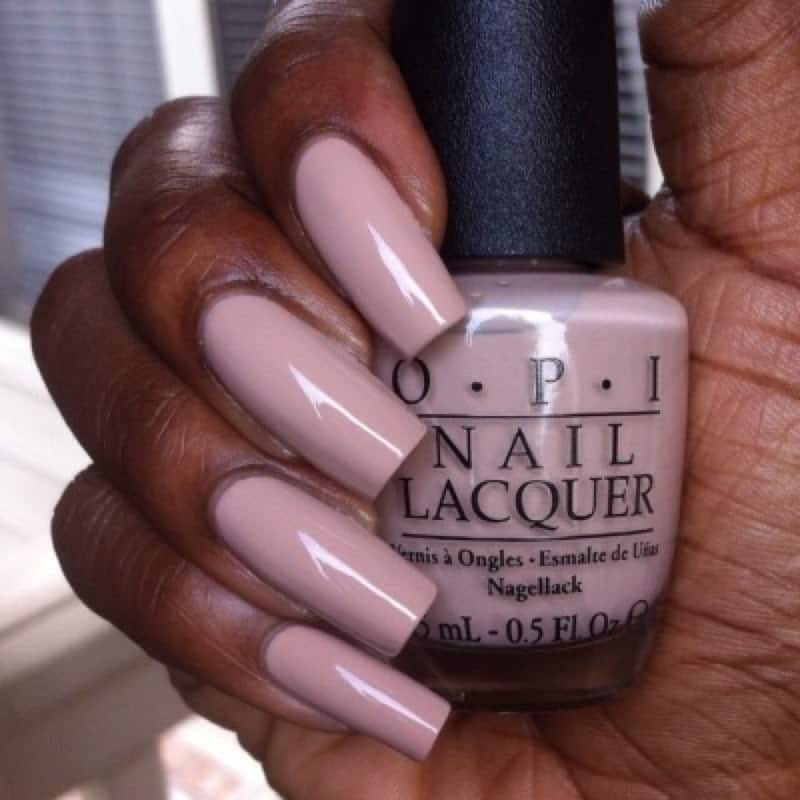 Pink nude colors are mainly used for fair skin tones. You can use this very light shade of pink color as nail polish for dark skin tones. These light pink nude nails will complement the dark skin.
#9. Nail Polish for Dark Indian Skins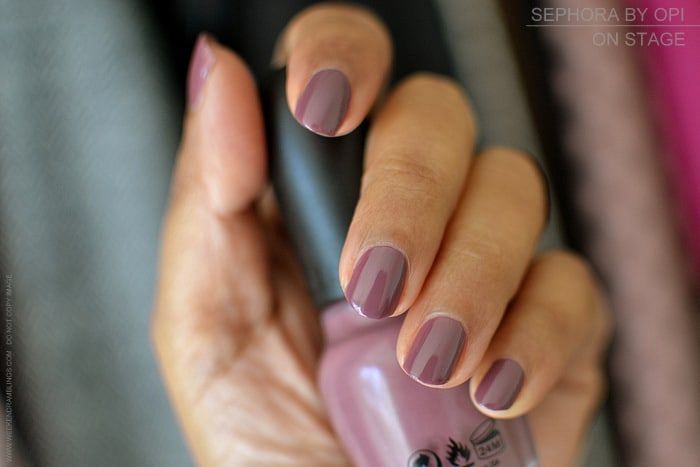 There is a slight difference between dark skins of the Indian subcontinent and other continents. The skin tone is actually brown, not dark. You can use light colors as depicted in the picture while choosing nail polish for dark skin tones.
#10. Metallic Nail on Dark Skins
Don't think that you are going to miss the shine of nail art. These metallic nails are the proof that dark skin tones are not an obstacle to the extra shine you want. Choose metallic nail polish for dark skin tones to have nails like this design.
Add Glam with Crystal Nail Design
If you can paint your nails in well-organized and well-designed ways, your nails will look gorgeous on whatever skin color you have. Though nail experts suggest something else. You have already seen what experts said regarding nail polish for dark skin tones. Now, it's your turn to be an expert and design your nails in the best ways possible to enhance the beauty of your nails in dark skin tones.