Are you a fan of colorful nails? If yes, we have handpicked some colorful nail designs to give you unique ideas that sprout out from the colors, flowers, and missy touches you are in love with.
Bright and Colorful Nail Designs
If you are a color lover and you adore designing your nails in a way that reflects your personality, the below list of 65 creative and colorful nail designs will provide you with a variety of nail designs.
#1. Colorful Acrylic Nail Design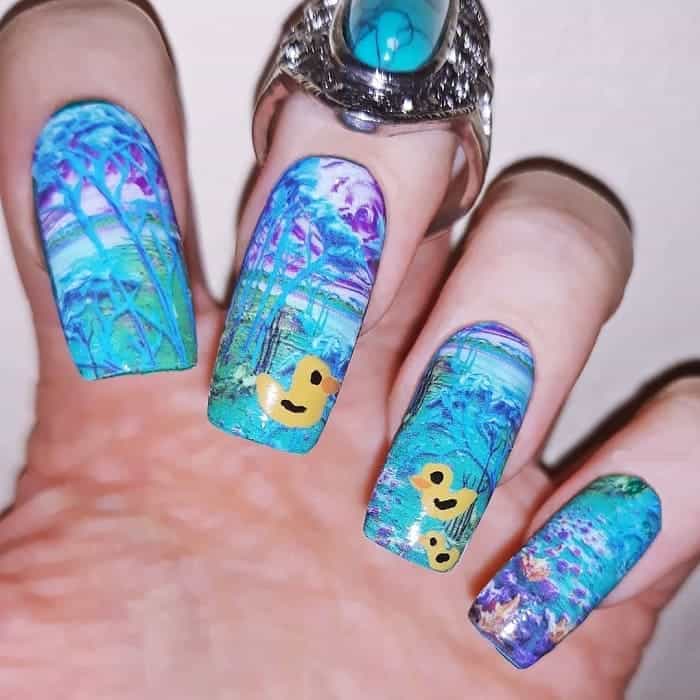 #2. Fall Nail Colors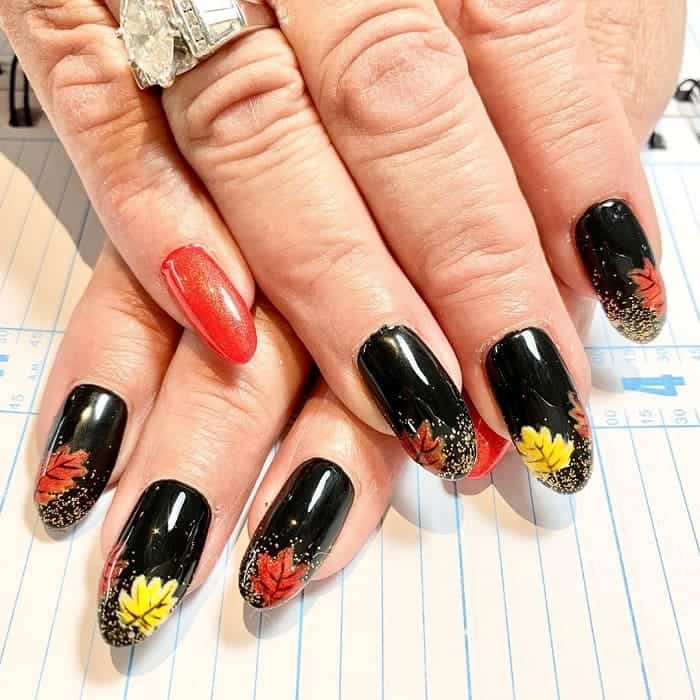 #3. Two Color Nail Design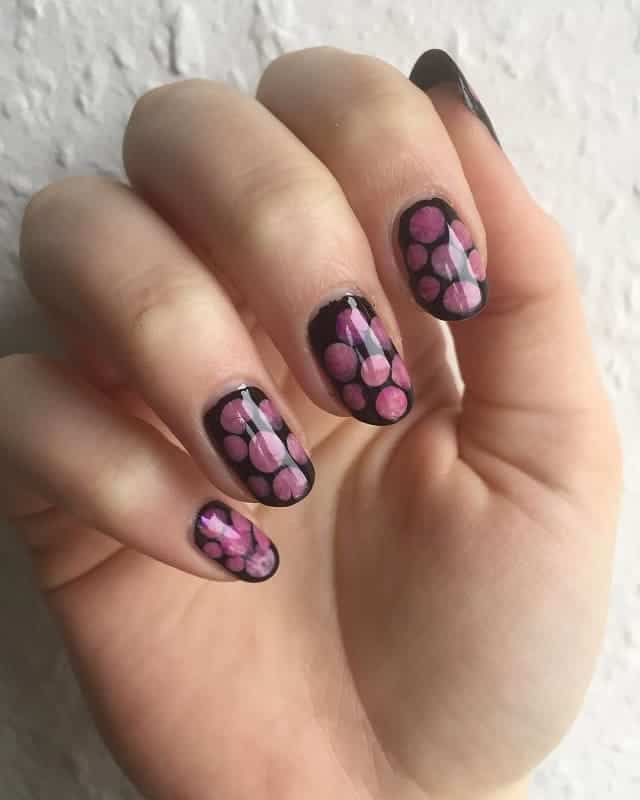 #4. Multicolor Nail Design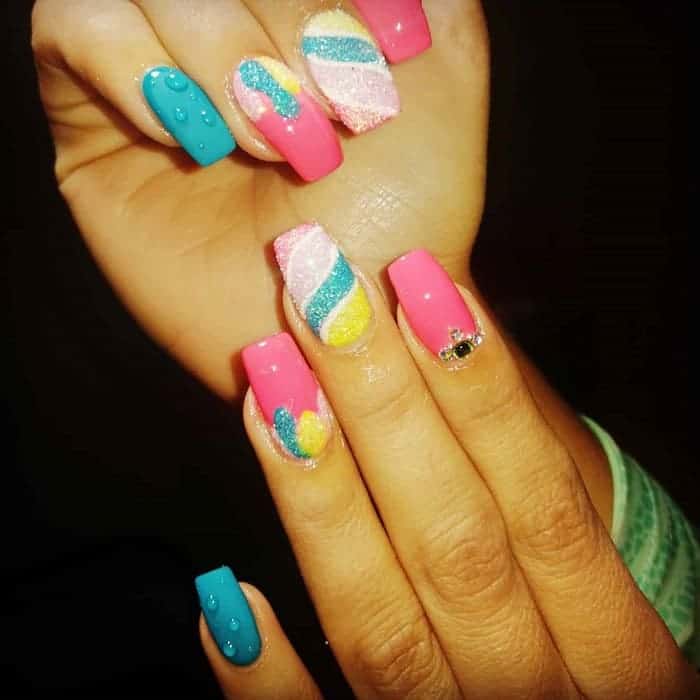 #5. Spring Nail Color
#6. Nail Color for Summer
#7. Winter Nail Color
#8. Colorful Toe Nails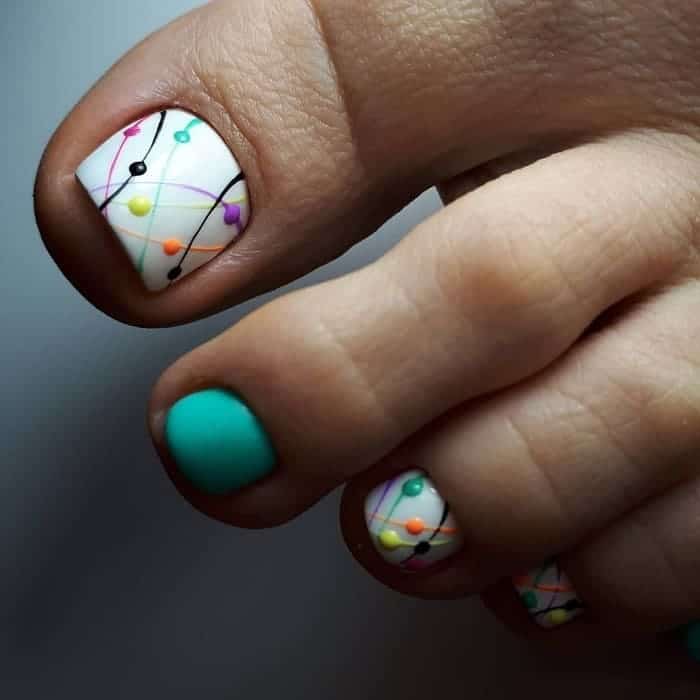 #9. Rainbow Color Nails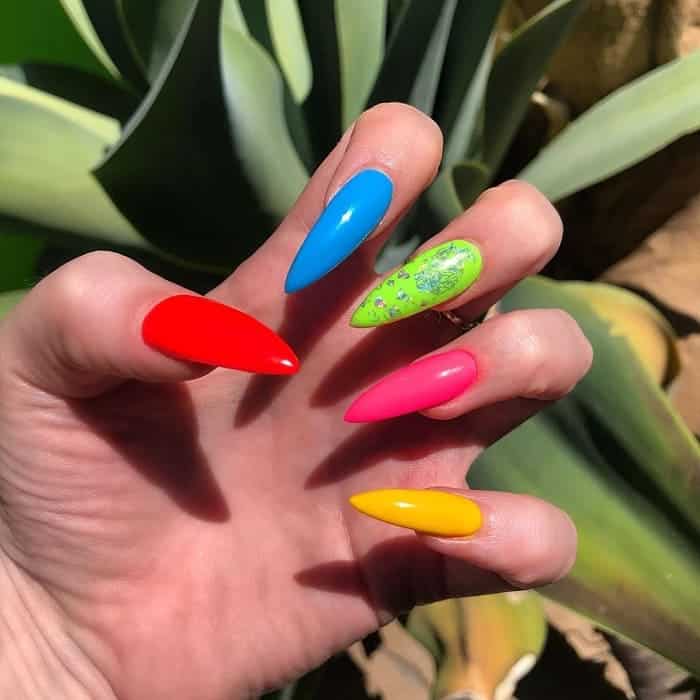 #10. Cat Eye Nails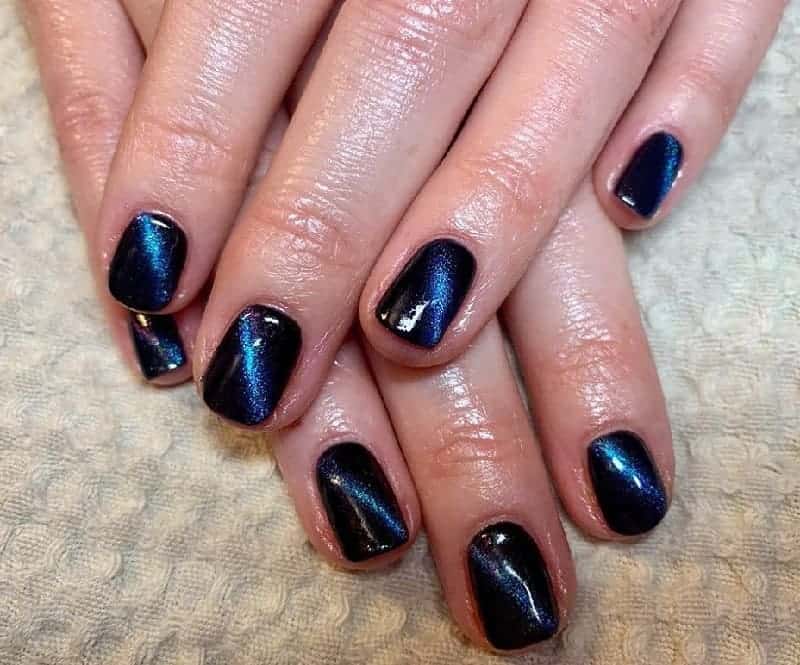 #11. Mint Color Nail Design
#12. Wine Color Nails
#13. Nail Color for Christmas
#14. Colorful Chrome Nails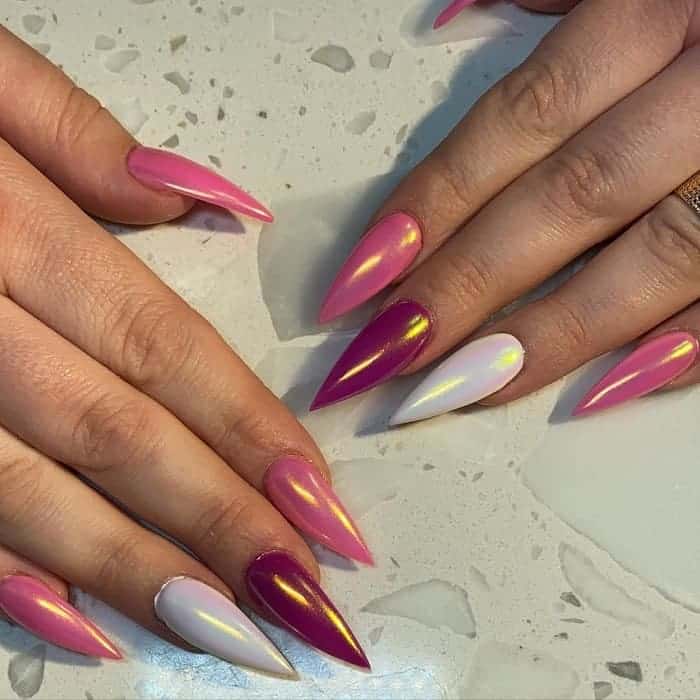 #15. Maroon Nails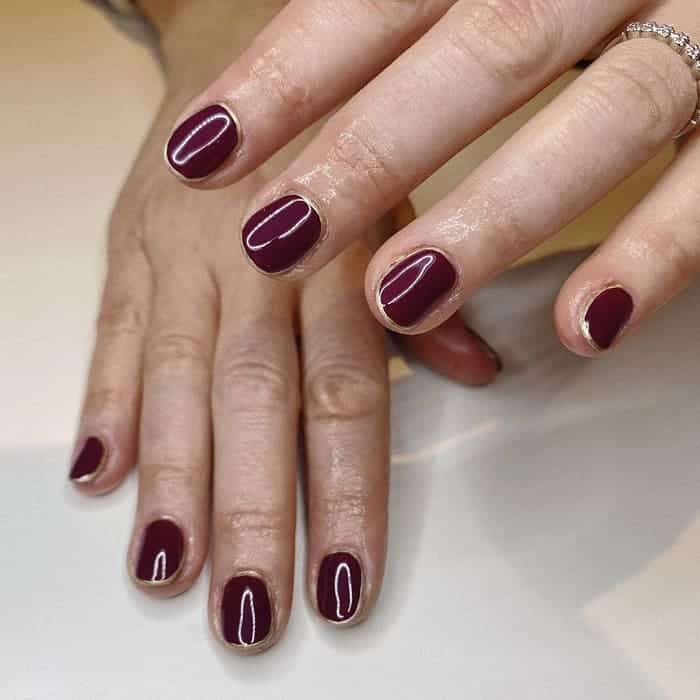 #16. Matte Nail Color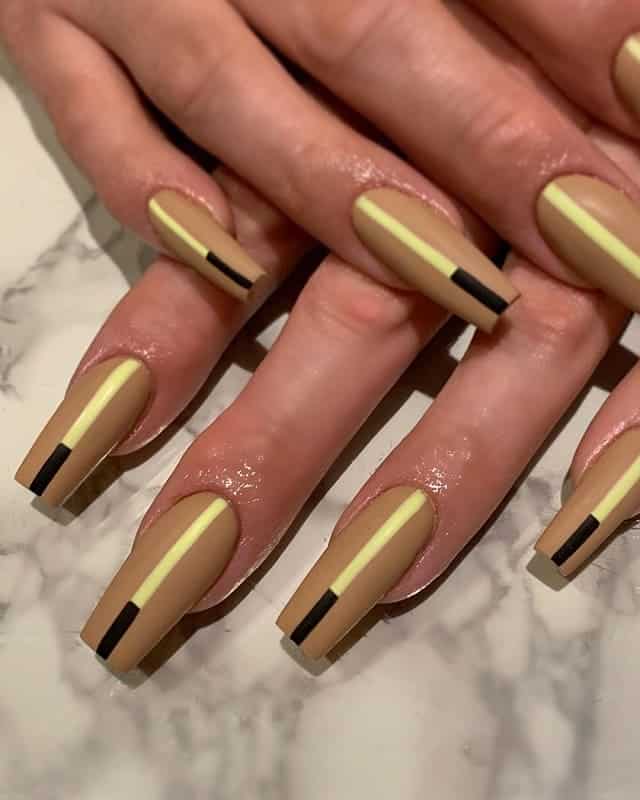 #17. Nexgen Nail Color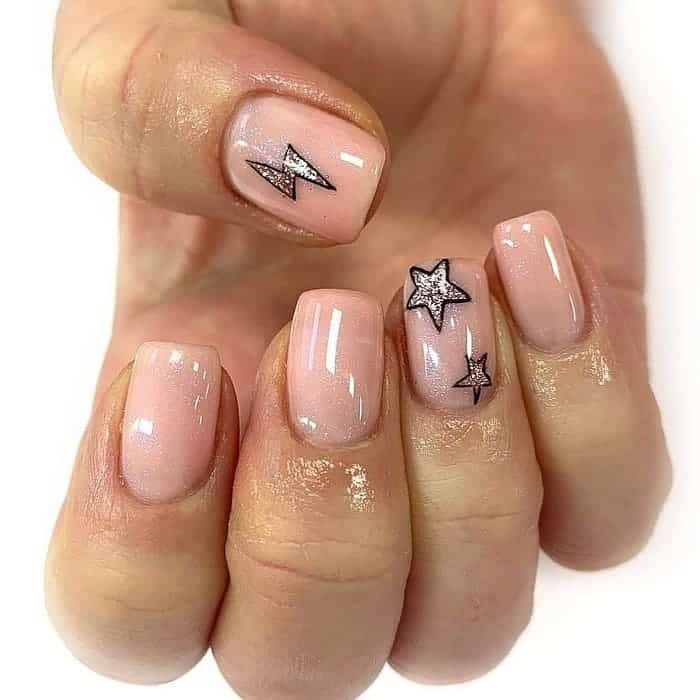 #18. Colorful Animal Print Nail Design
#19. Nail Color for Halloween
#20. Colorful Short Nails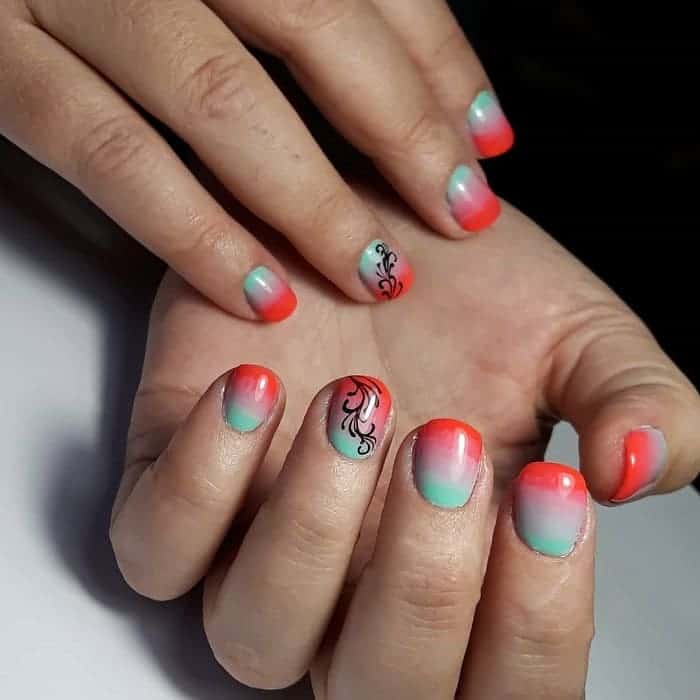 #21. Long Nail Color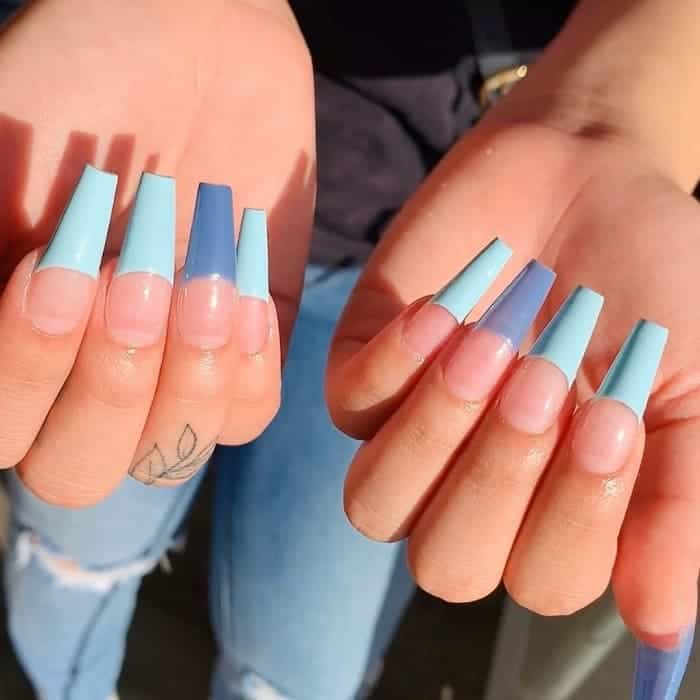 #22. Neon Color Nail Design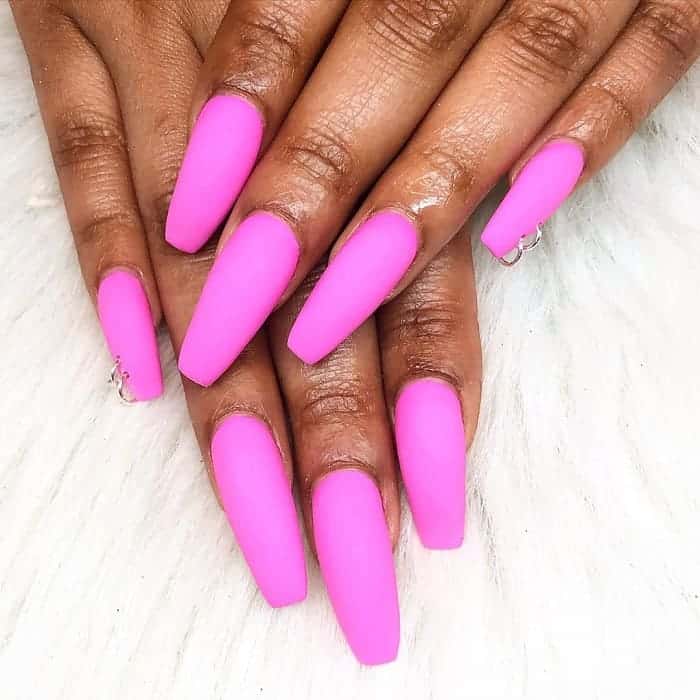 #23. Purple Nail Design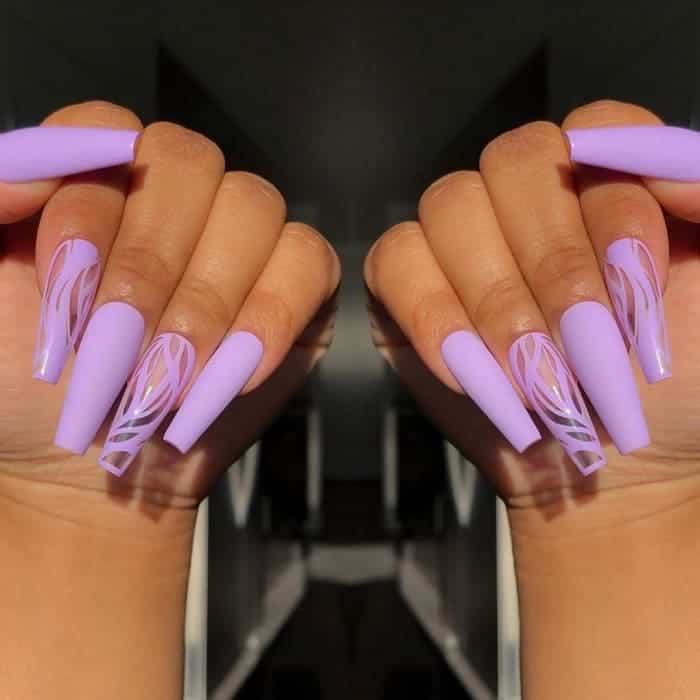 #24. Colorful Ombre Nails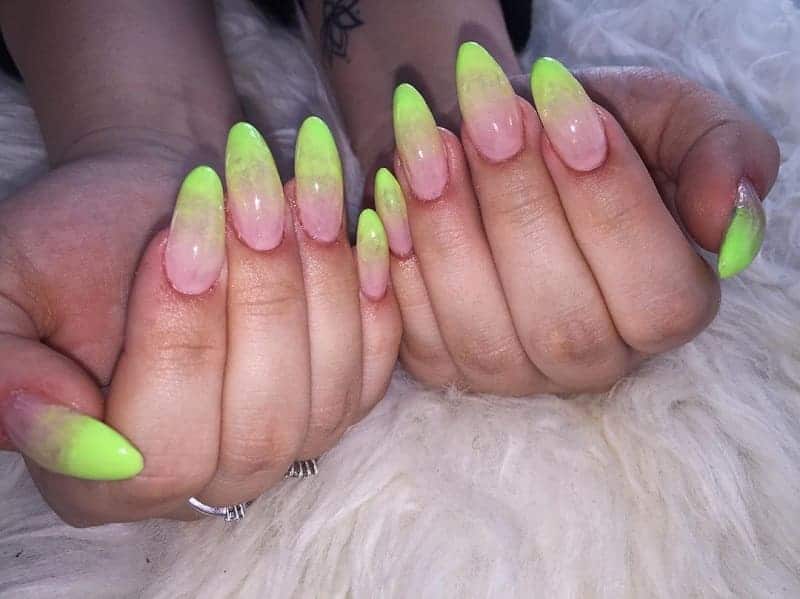 #25. Easter Nail Color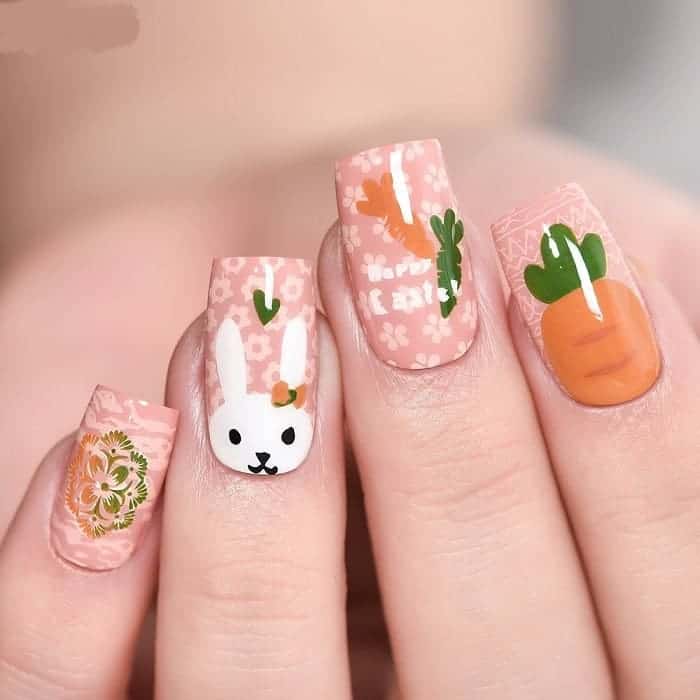 #26. Beach Nail Color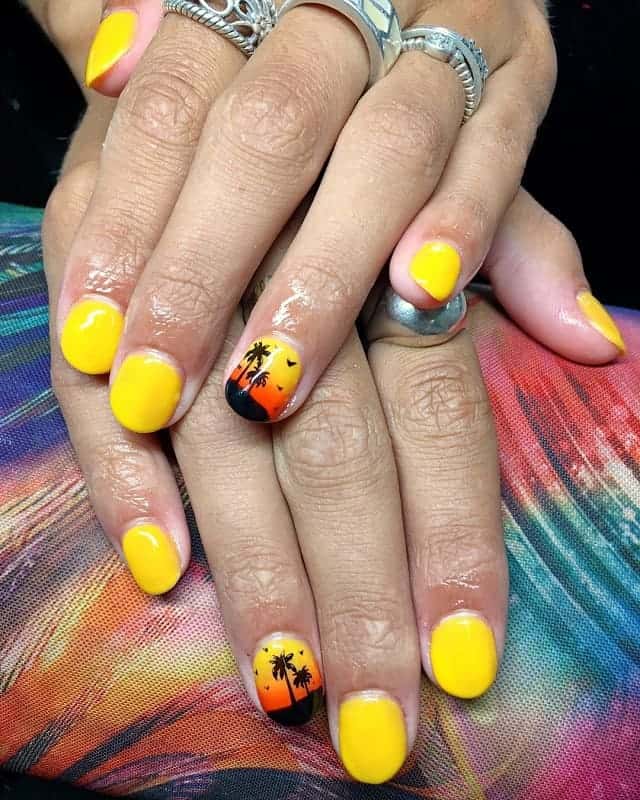 #27. Colorful Nails with Diamonds
#28. Pastel Color Nails
#29. Burgundy Nails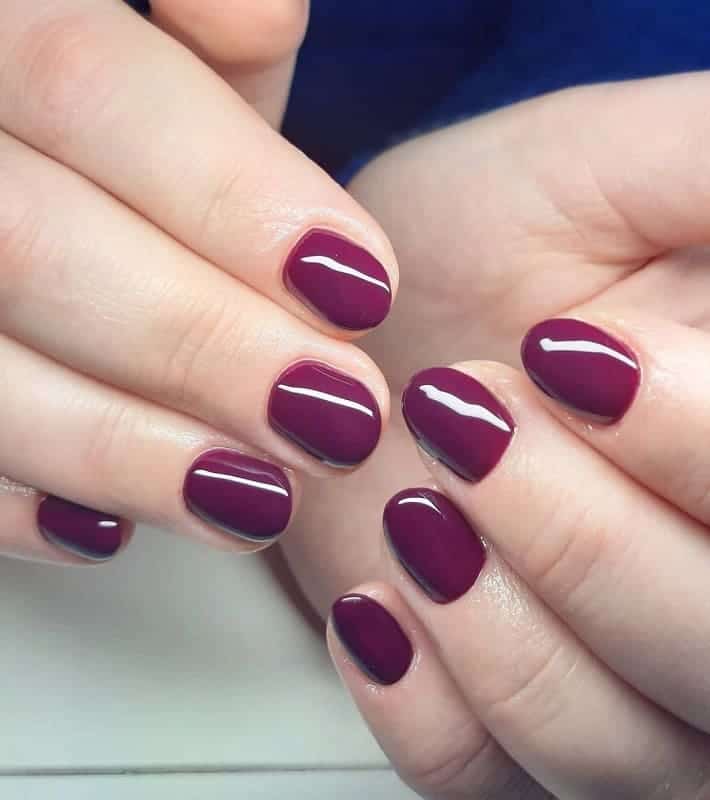 #30. Nail Color for Pale Skin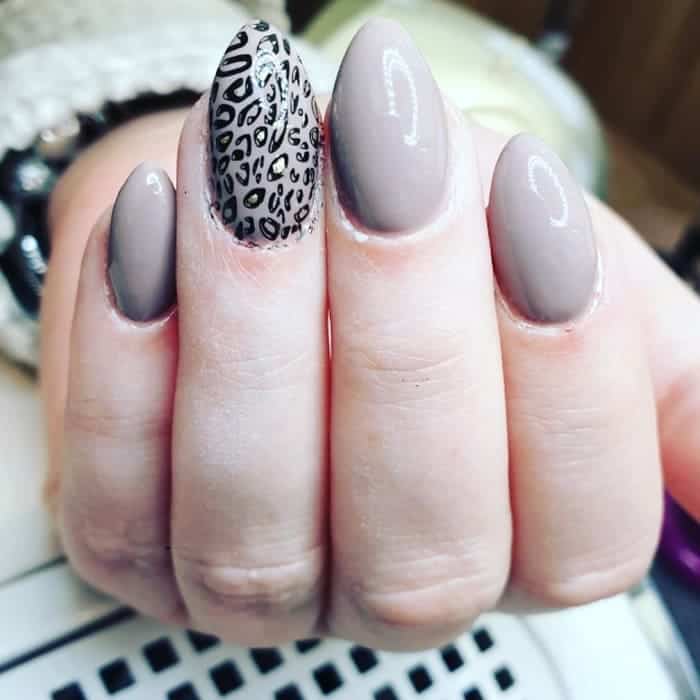 #31. Nail Color for Dark Skin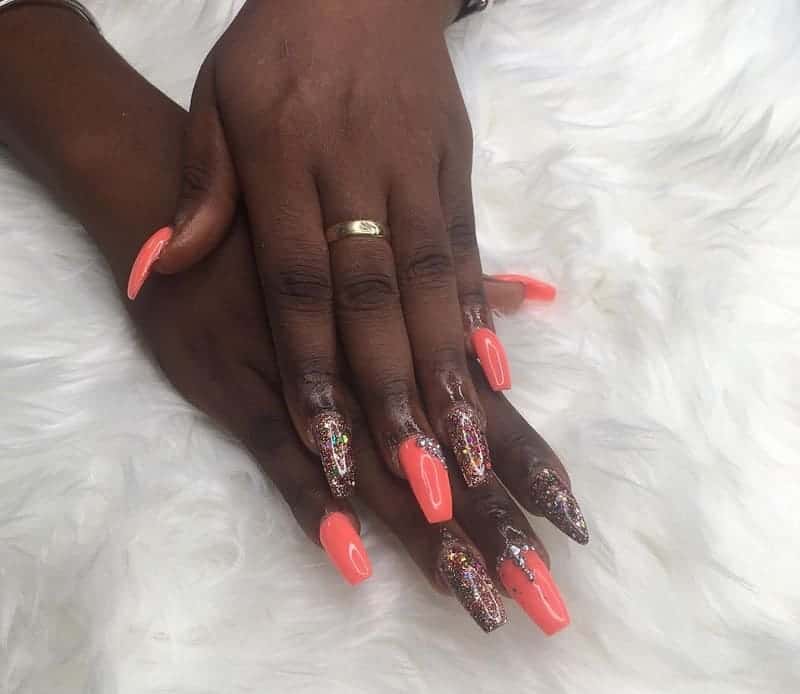 #32. Gold Nail Color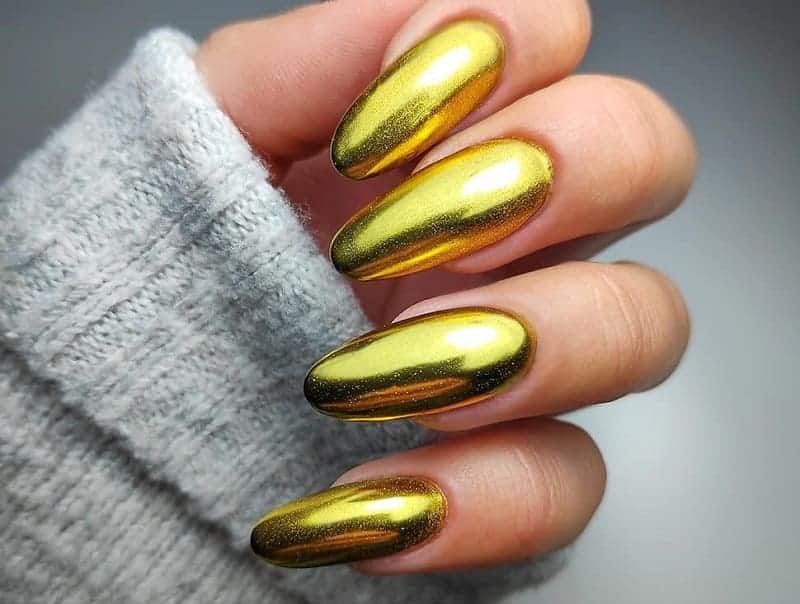 #33. Teal Color Nails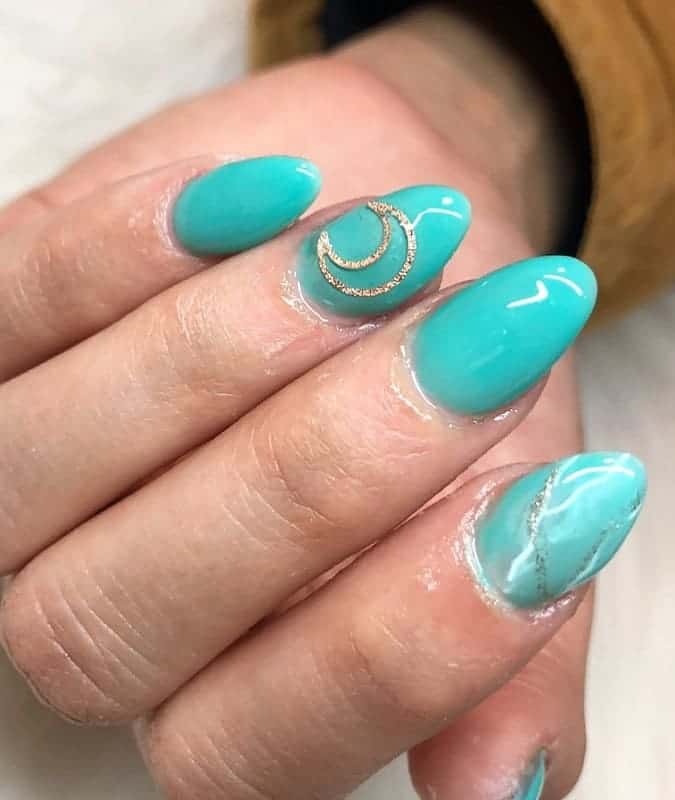 #34. Coral Color Nails
#35. Unicorn Color Nails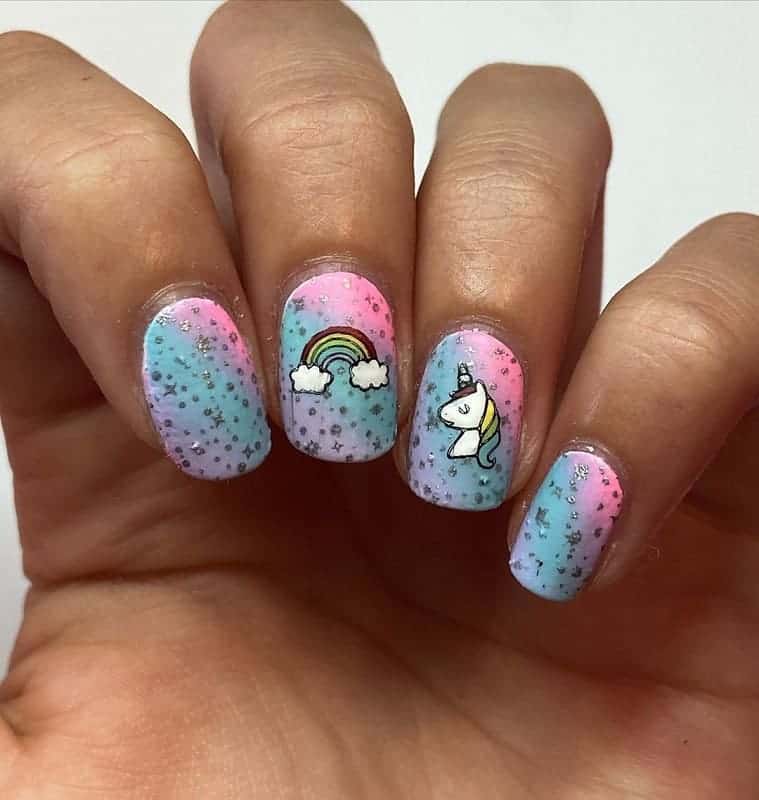 #36. Colorful Wedding Nails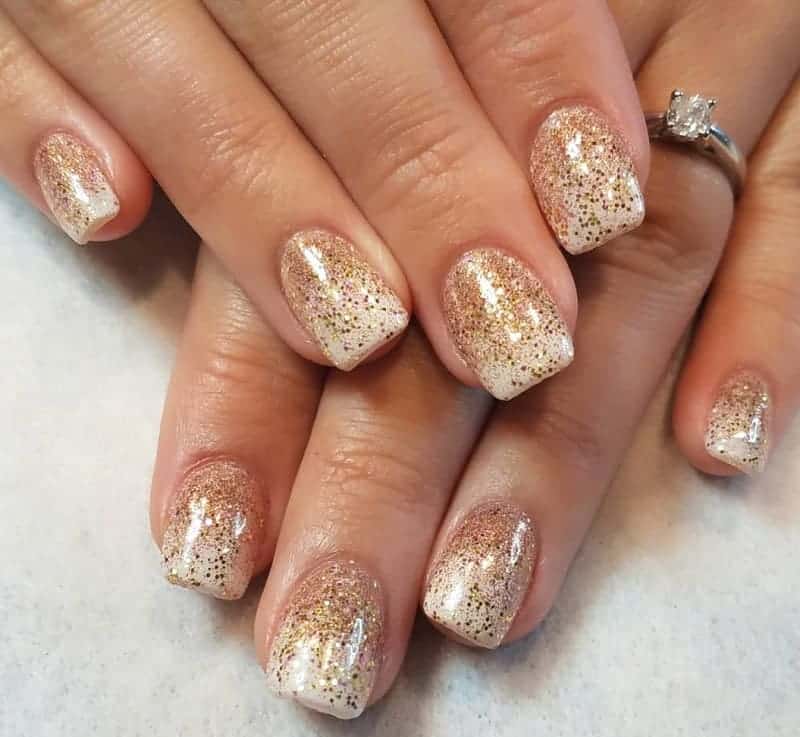 #37. Brown Nail Color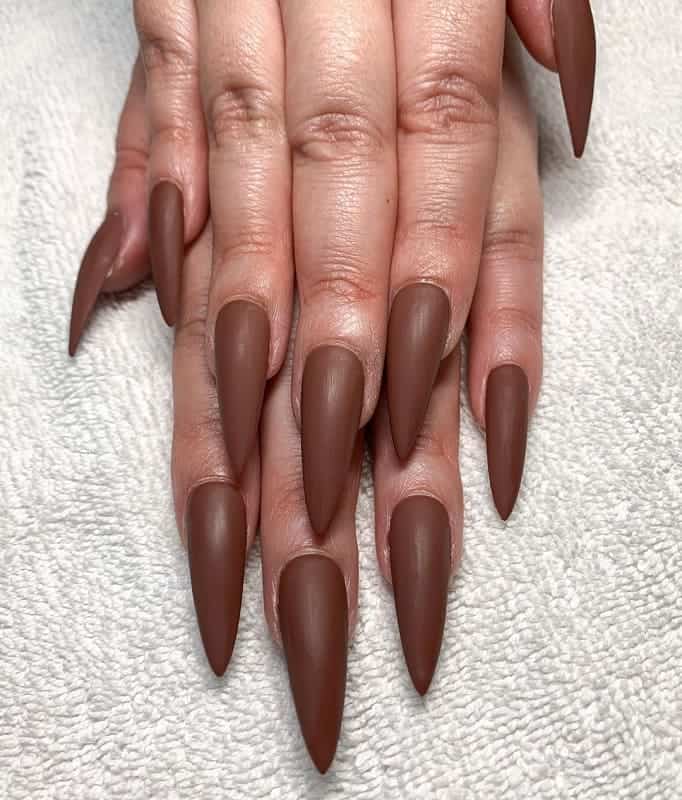 #38. Lavender Color Nail Design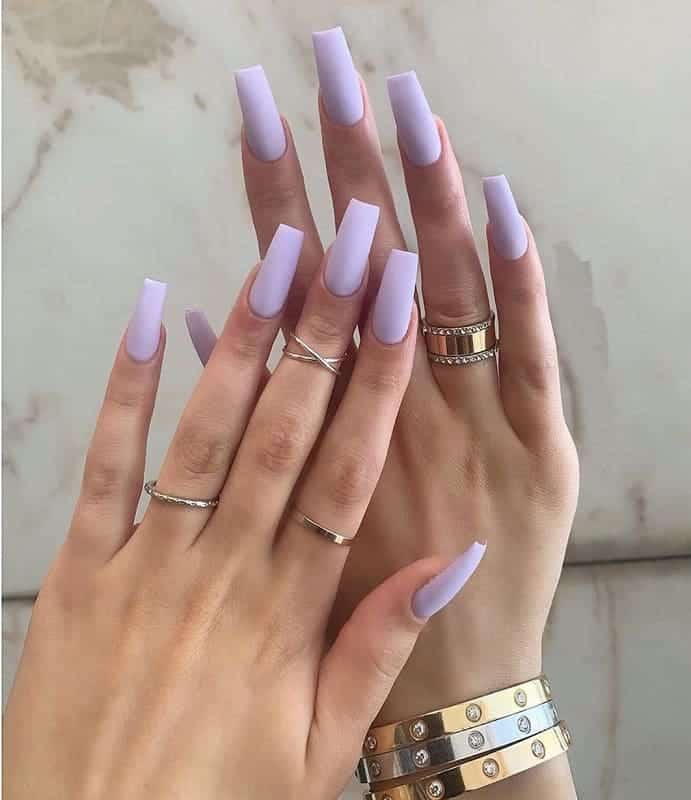 #39. Thanksgiving Nail Color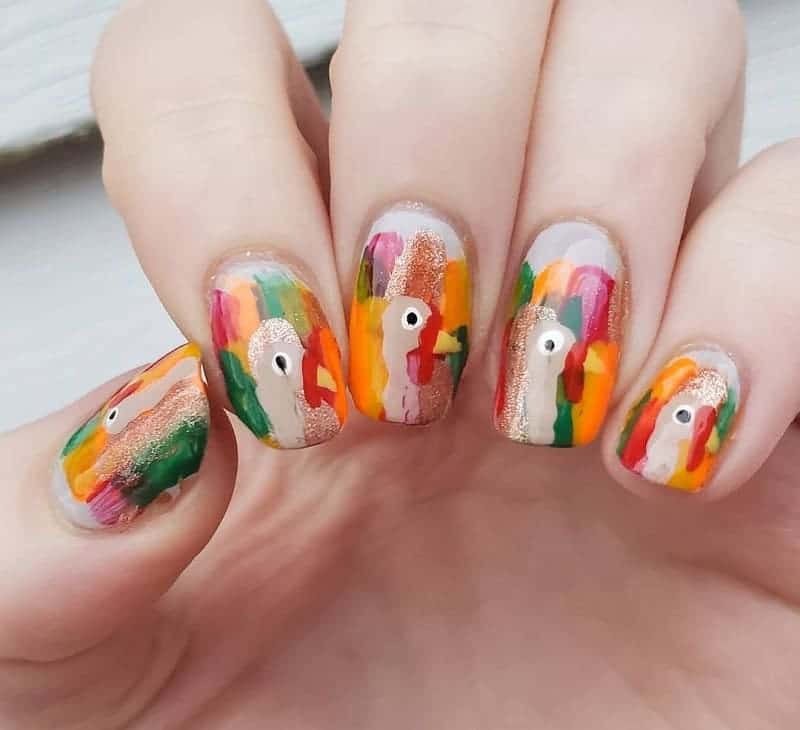 #40. Beige Color Nails
#41. Peach Color Nails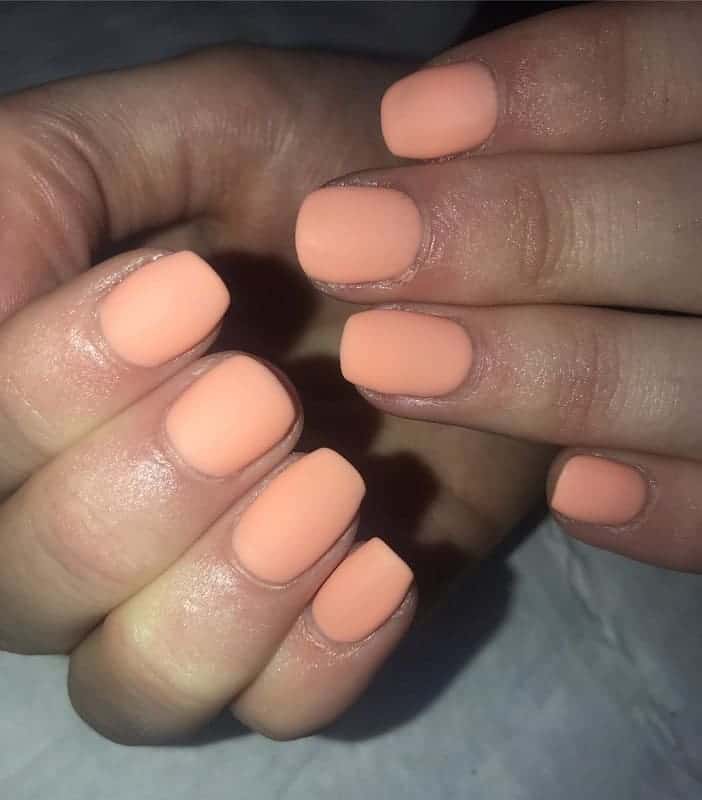 #42. Orange Nails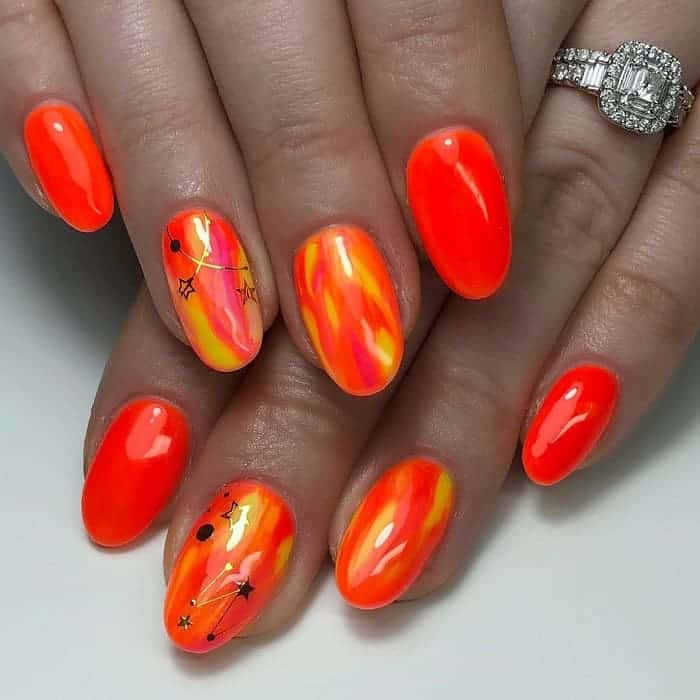 #43. Turquoise Nail Color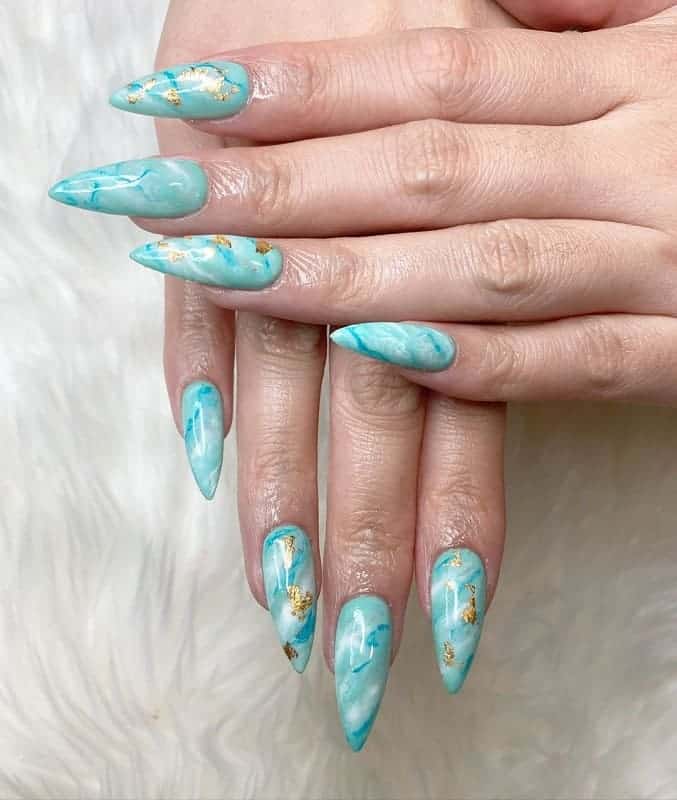 #44. Plum Color Nails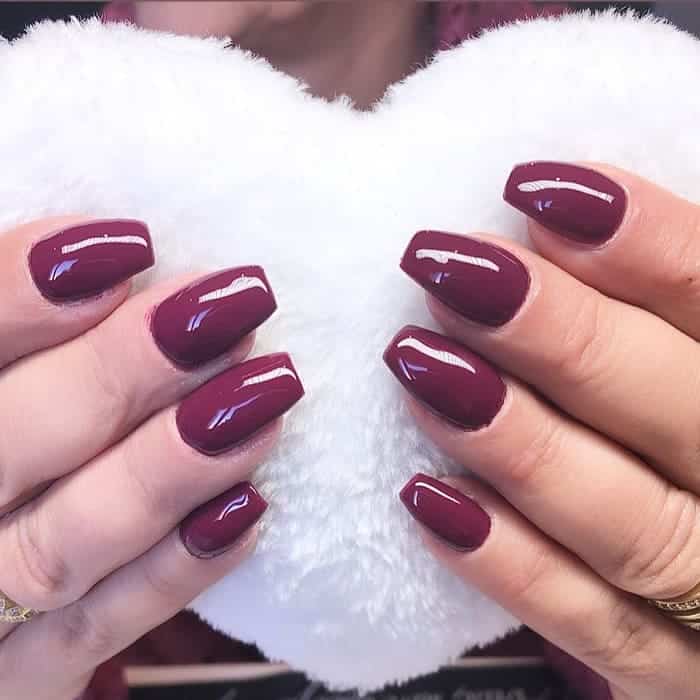 #45. Colorful Marble Nails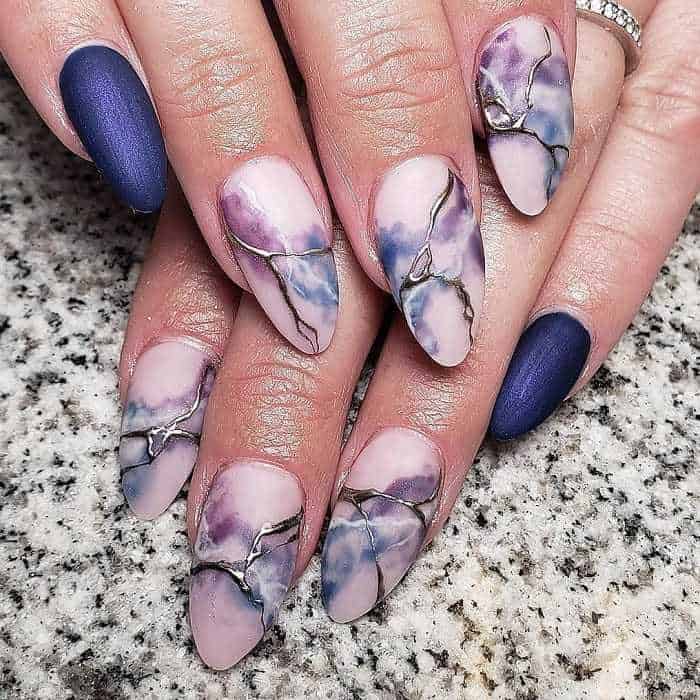 #46. Dark Blue Nails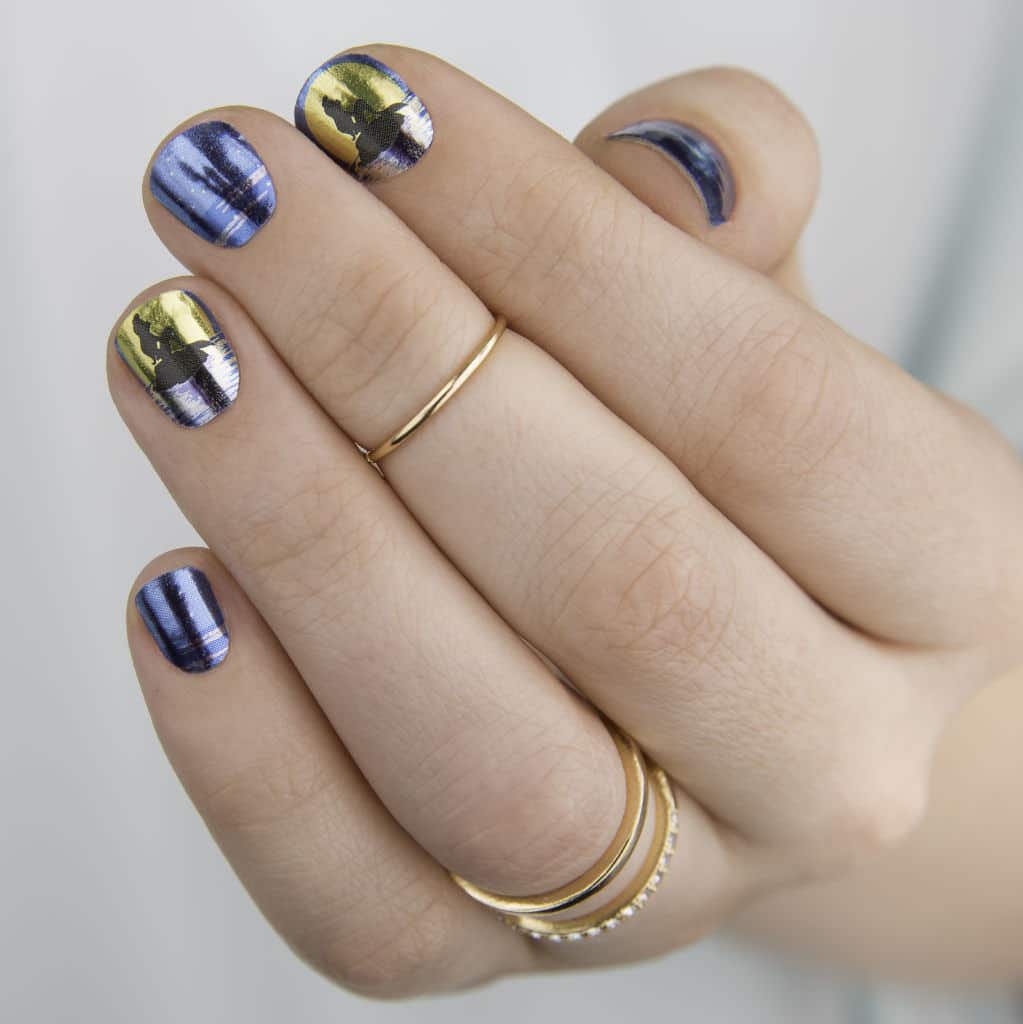 Inside that dark blue sea, and deep inside that wide ocean lives a beloved cartoon character you girls adore! Yes, she is Ariel the little mermaid.
This is the bravest childhood cartoon character ever known and if you are a fan of her and her braveness, this colorful and creative nail design gives you the chance to take Ariel with you everywhere.
#47. Creative Yellow and Pink Colorful Nails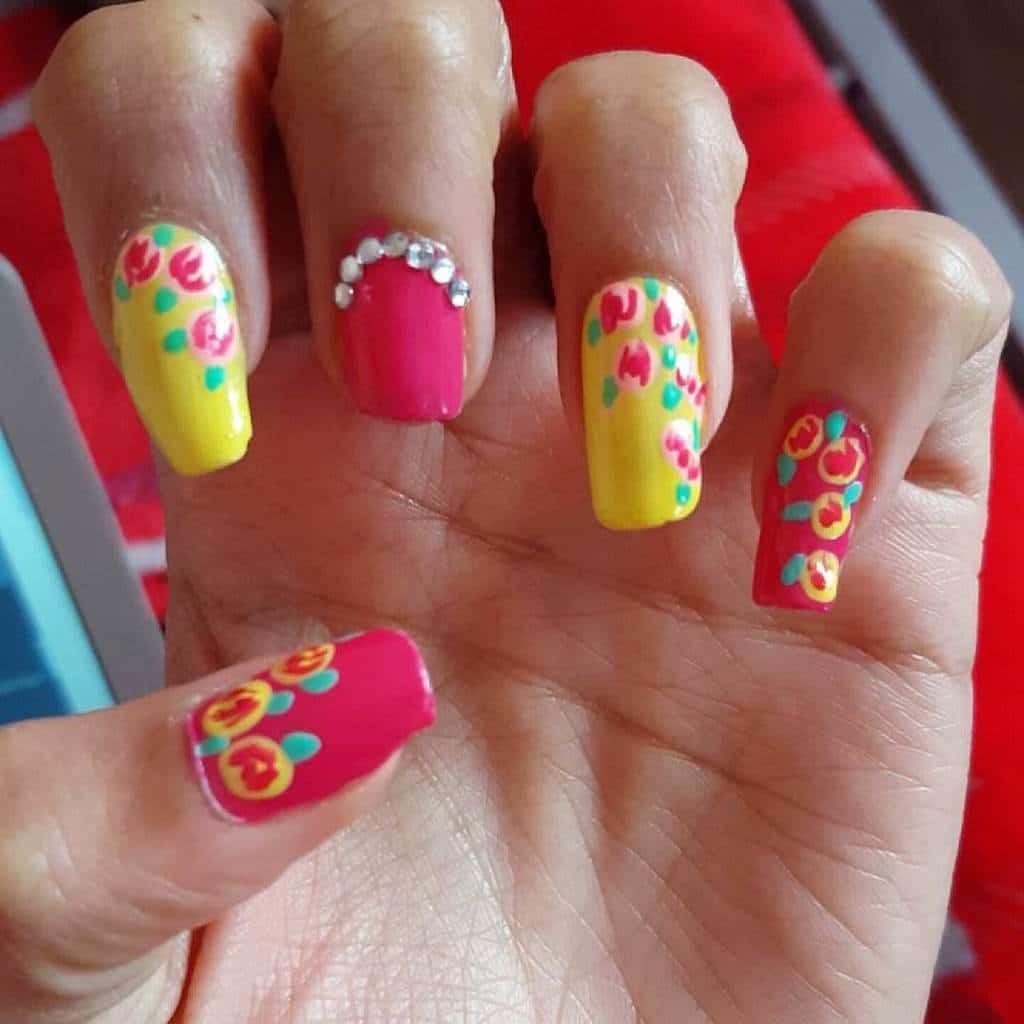 Of all the gifts you can give to a woman, flowers are her favorite. Women adore flowers of all types because they see in a flower what they cannot see in a man, they see love, tender, and a calm plant full of heart-touching feelings.
And since women love flowers, of course, they would love to mention that in their external view such as applying some cute and small blossoms in their nail designs in order to show that they are flower lovers.
#48. Bright Yellow Nails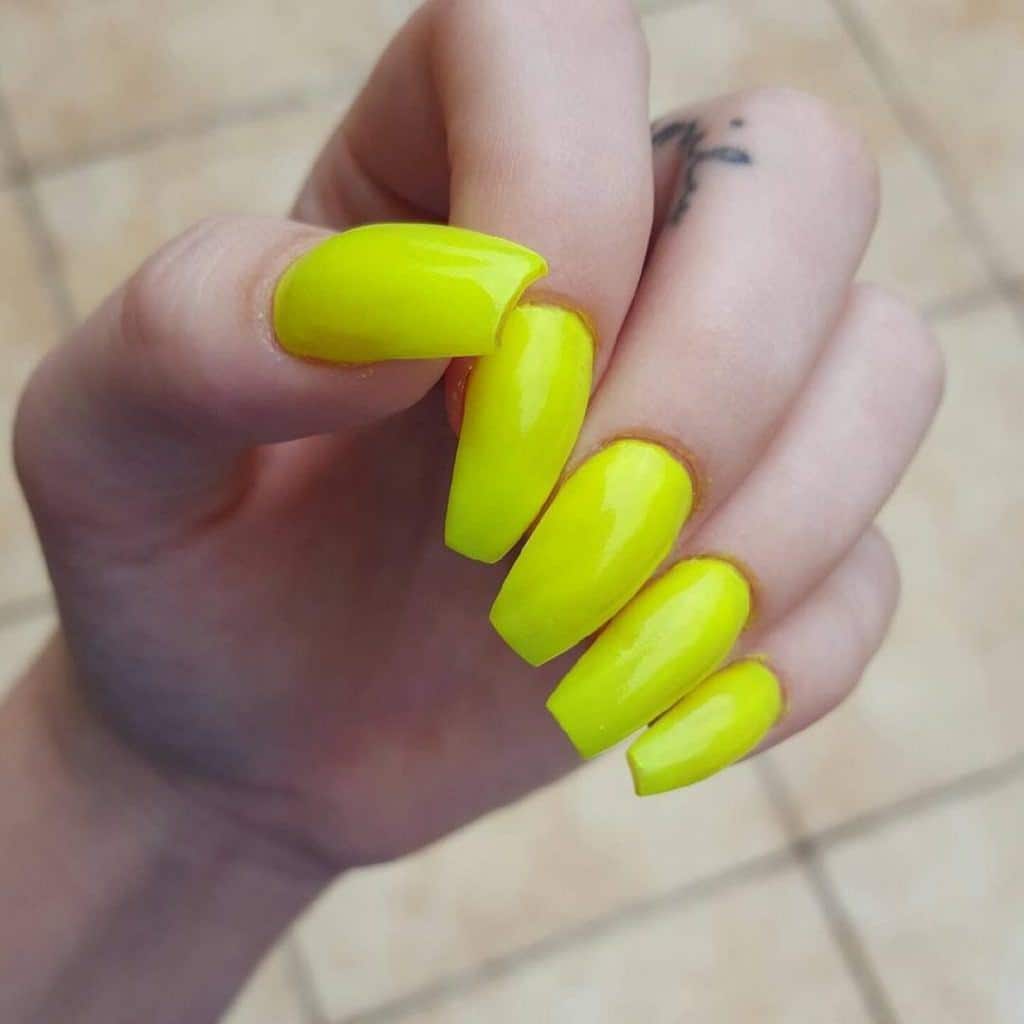 Some say that yellow is the color that reflects jealousy. so if you are a jealous young lady you are able now to wear this simple neon yellow nail design that sheds light on your delicacy and glamor.
However, if you have a dark tanned skin color, this color would perfectly freshen up your dark skin color!
#49. Red Color Nail Design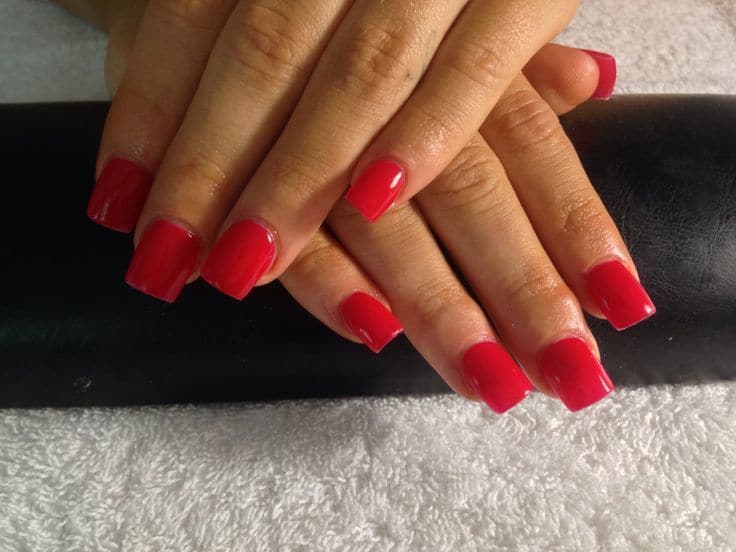 Be ready tonight and hold your phones uptight because this flaming red nail design is going to burn up many flames of jealousy tonight. Watch out, the red color is going to let it burn!
#50. Flower Lover
If you are a flower lover, what about expressing your love by wearing this nail design? This nail design is made up pink berry color base with some shiny silver glitter on top.
But the center of attraction in this creative nail design is the light pink colored flowers glued all over the ring finger and the middle finger that give the nail design a girlish taste!
#51. Coffin Nail Color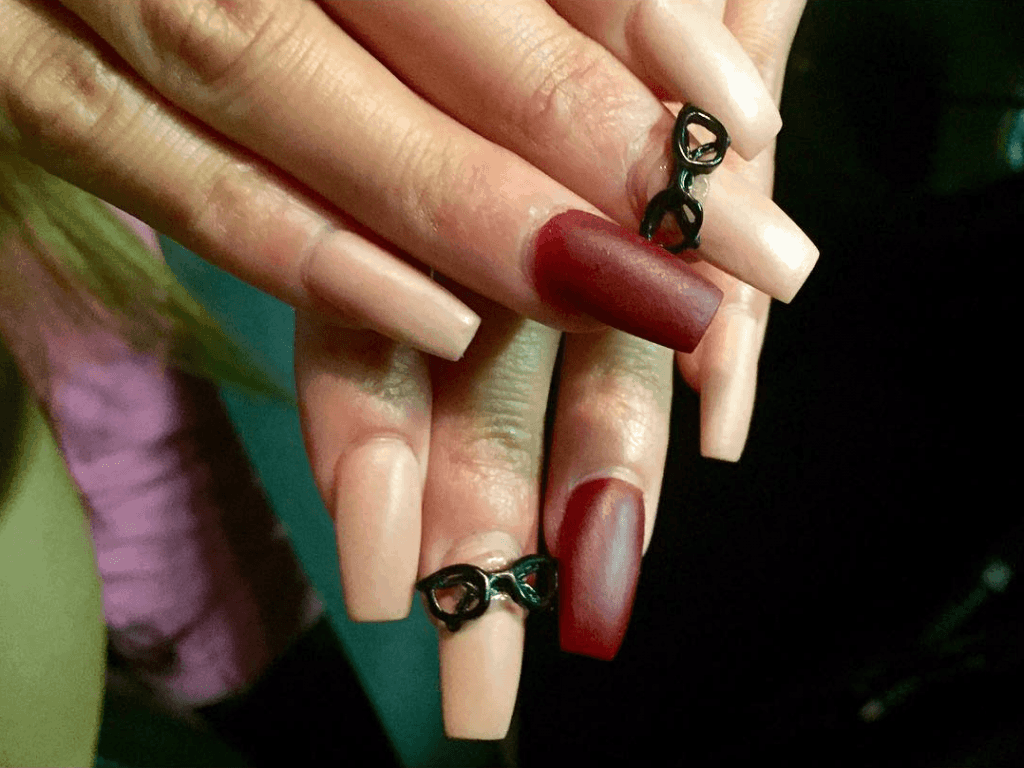 Besides colorful nail designs, creative ones are the coolest ones. They do not always reflect missy touches and girly stuff, but sometimes they do reflect hobbies, passions, and things a girl loves but most importantly they do this in a classy way!
This nail design reflects a geek teenage girl that loves studying and reading. This is obvious from the enormous eyeglasses found in the nail design.
#52. Tangerine Daisies
Flowers and special daisies are rarely found in the orange tangerine color. However, this combination between tangerine and daisies is considered colorful and creative at the same time, and it gains the interest of many teenage girls that are in love in flowers in all its kinds.
#53. Creative Mocking Jay Nail Design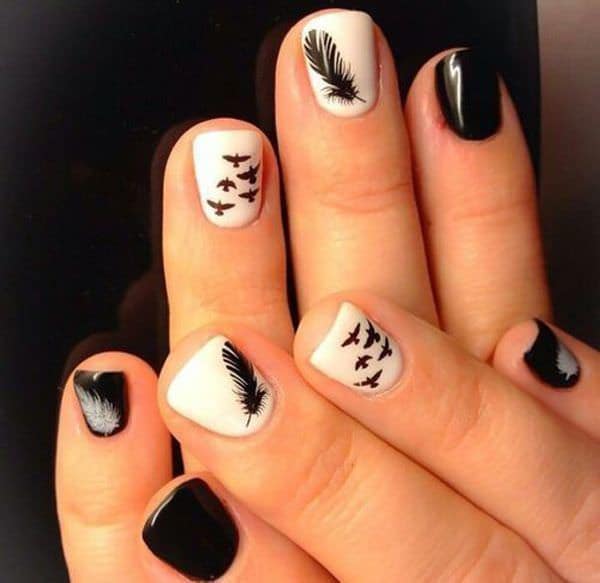 The usage of only black and white colors in this nail design is so womanish and classy.
The black feature in the middle finger and the traveling birds in the ring finger, altogether sum up to remind me of the mocking jay that we can make up a creative nail design from.
#54. Stiletto Nails with French Tips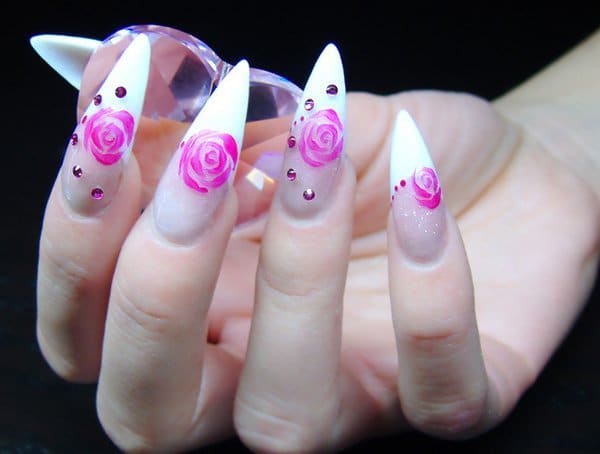 You females are all familiar with the french tip nail designs made up of the transparent base and white clear tips.
But to make things lassie and cute, we can add some shiny fuschia dots in each nail with the beloved plant (the flower) in the same color to make up a fancy, girly, creative and colorful nail design.
#55. The Little Mermaid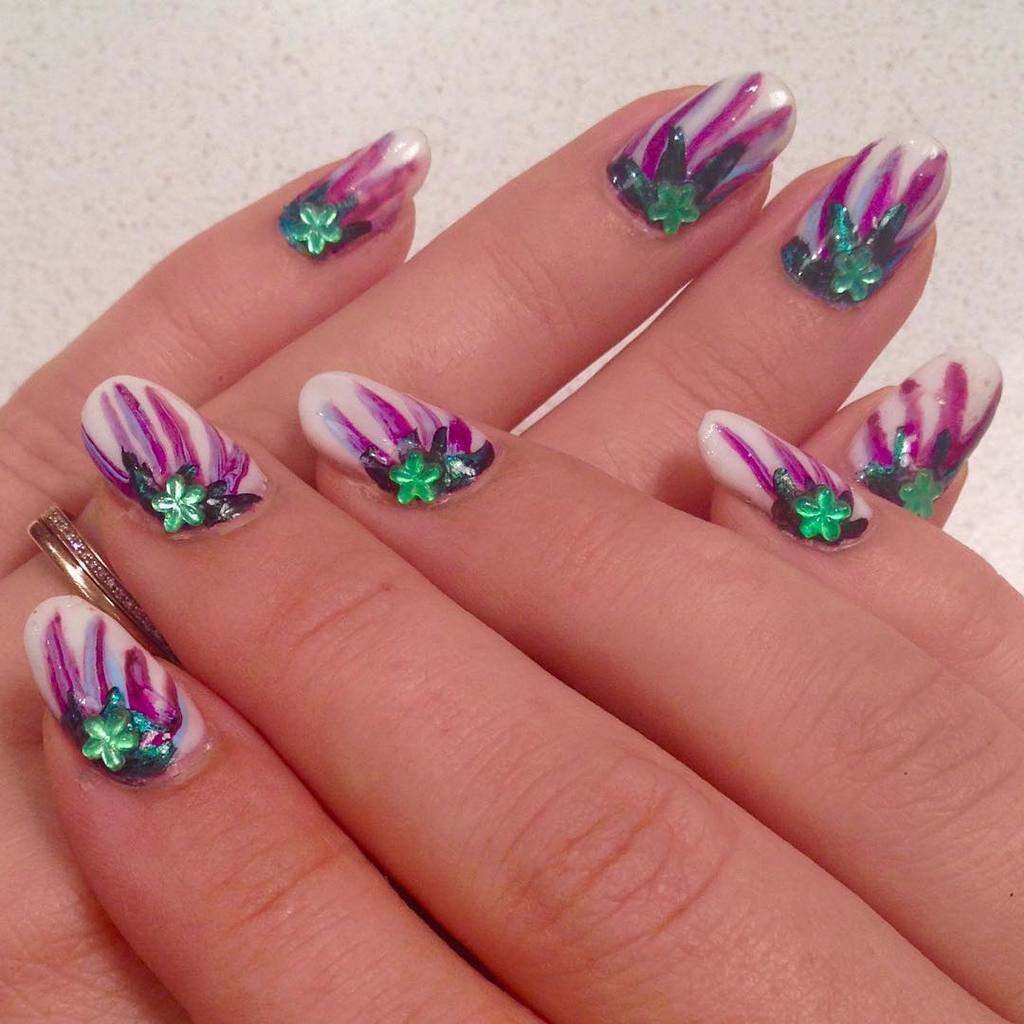 This nail design obviously differs from all the above ones. The dark pink lashes mixed gradually with the pearl white base and decorated with the green stone and the green ocean flower at the edge of each nail, in addition to the varnish touch in it.
All make it unique and remind us girls with our girly childhood movie "The Little Mermaid" that we all used to watch on Disney Channel.
#56. Fancy Nancy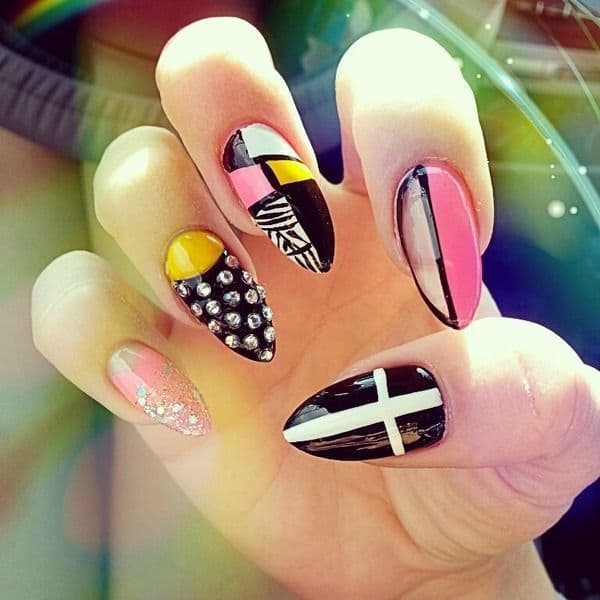 The color fusion in this nail design gives it a special taste where each nail is different from the other in the color, the design, and the style.
This combination makes your nails have the fancy you love to wear on everyday outfits in order to have the chance to look girly and graceful even if you are going to hang out with your best friends and enjoy your daily lifetime hours.
#57. Green Color Nail Design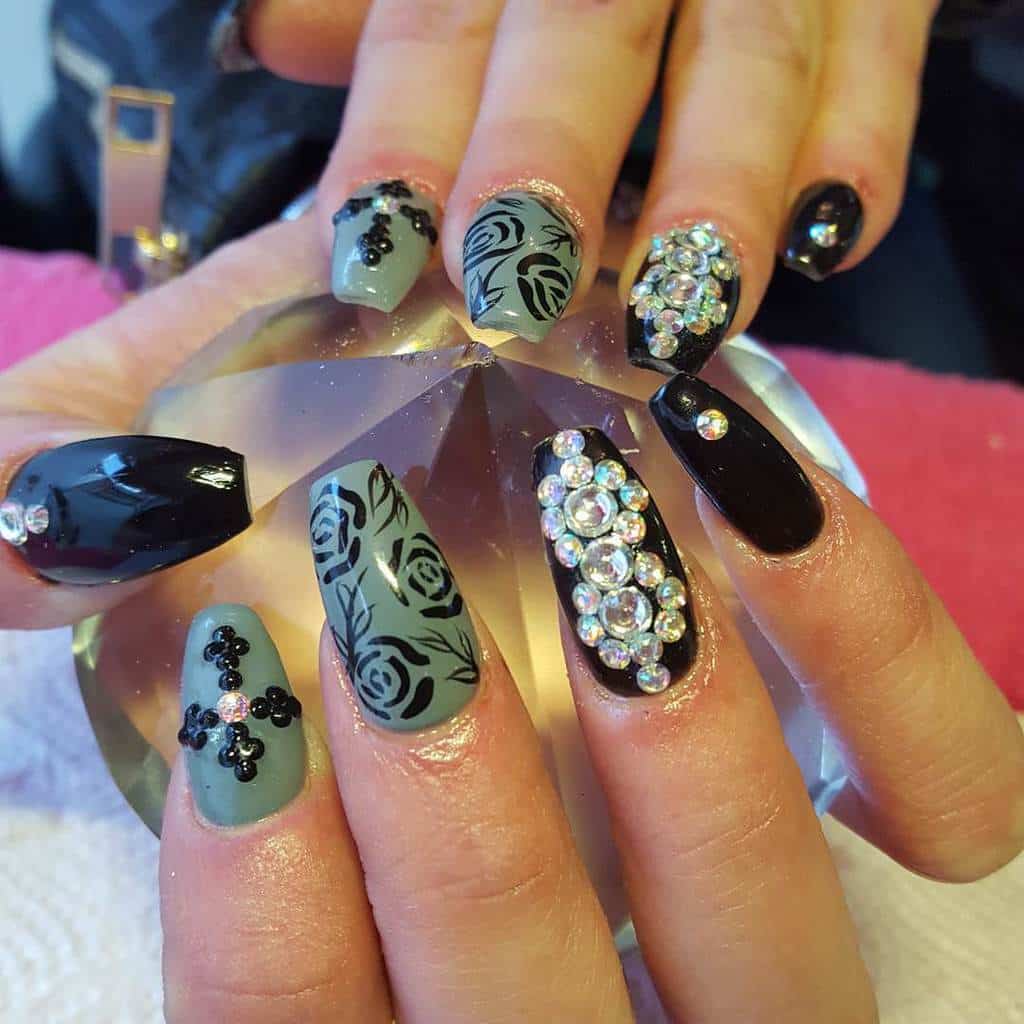 When you take a look at this nail design you are not able to find a negative comment to say about it. It contains the perfect colors, the perfect elements, and the best characteristics a nail design can obtain.
It is made up from green color and the black one where the green color is the base in pinky and ring fingers decorated with a black cross and flowers, and the black color is the base in the rest fingernails decorated with shiny and glittery white decals.
#58. Cornflower Shade Gel Nail
One of the best blue color shades is the cornflower shade. It is the most elegant shade and it shows cuteness and perfection.
However, it is a clear and calm color that is used to design a flower at the tip of each nail and then this cornflower blue starts to fade gradually into a lighter shade at the bottom of each nail.
#59. Mickey The Mouse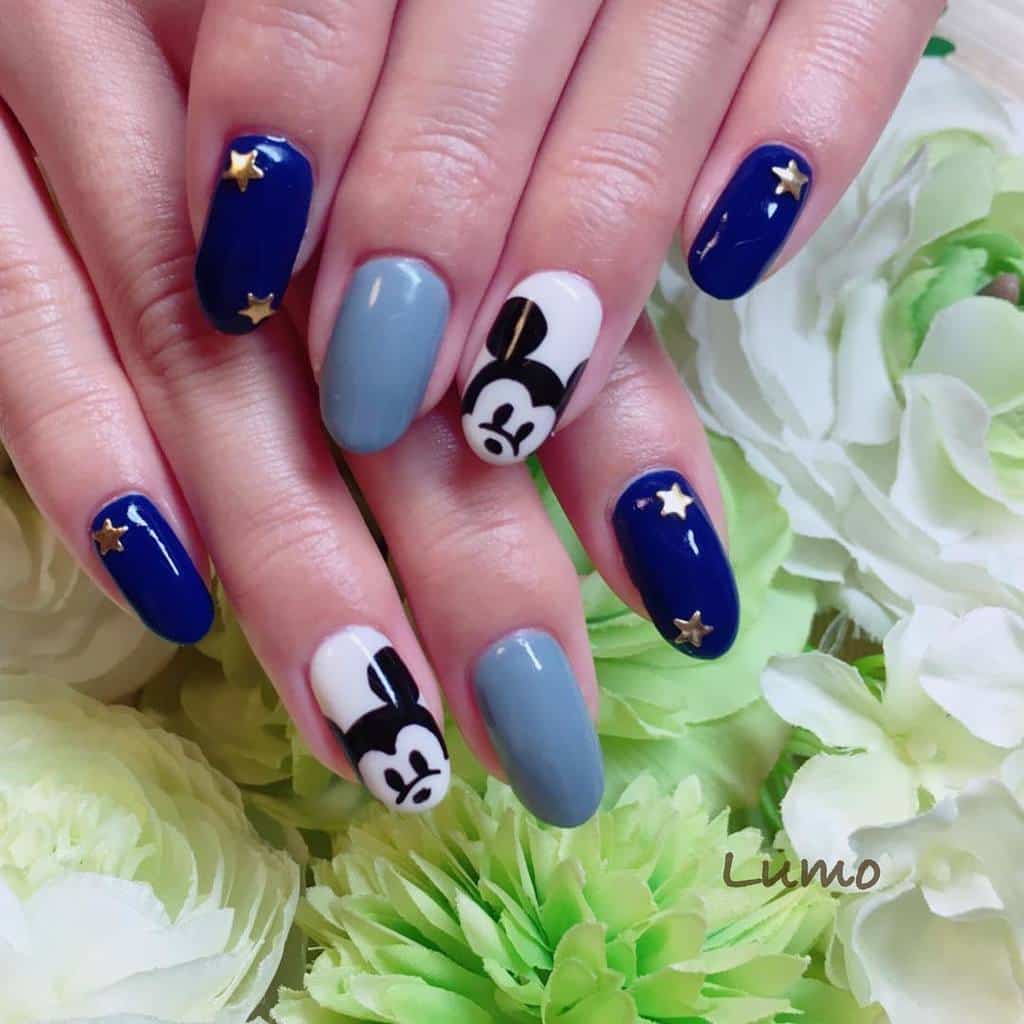 Mickey the mouse is one of the best cartoon characters Walt Disney invented a long time ago. However, young girls used to love mickey because he was the prince charming of Minnie the mouse.
So, if you are a childish woman and you like to have a throwback to your childhood, you can wear this creative nail design that has the girlish childhood spirit.
#60. Colorful Flower Nails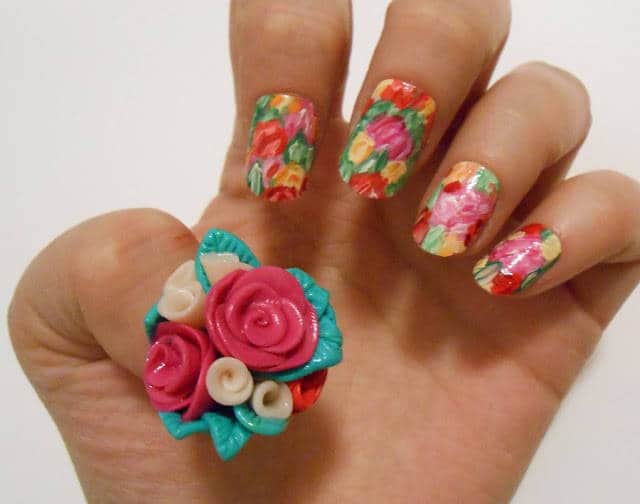 Colors are the basics of life! Tilt your head or roll your eyes all around the room you are sitting in, you will find a color in each corner of the room.
Our life is simply a mixture of organized colors represent a certain element and that we can make up from them new and weird shapes. Moreover, this colorful and creative nail design uses colors to represent the sprouting flowers we women love and adore.
Wear this nail design on everyday occasions in order to give yourself that fresh and girly look you always wanted.
#61. Donald Duck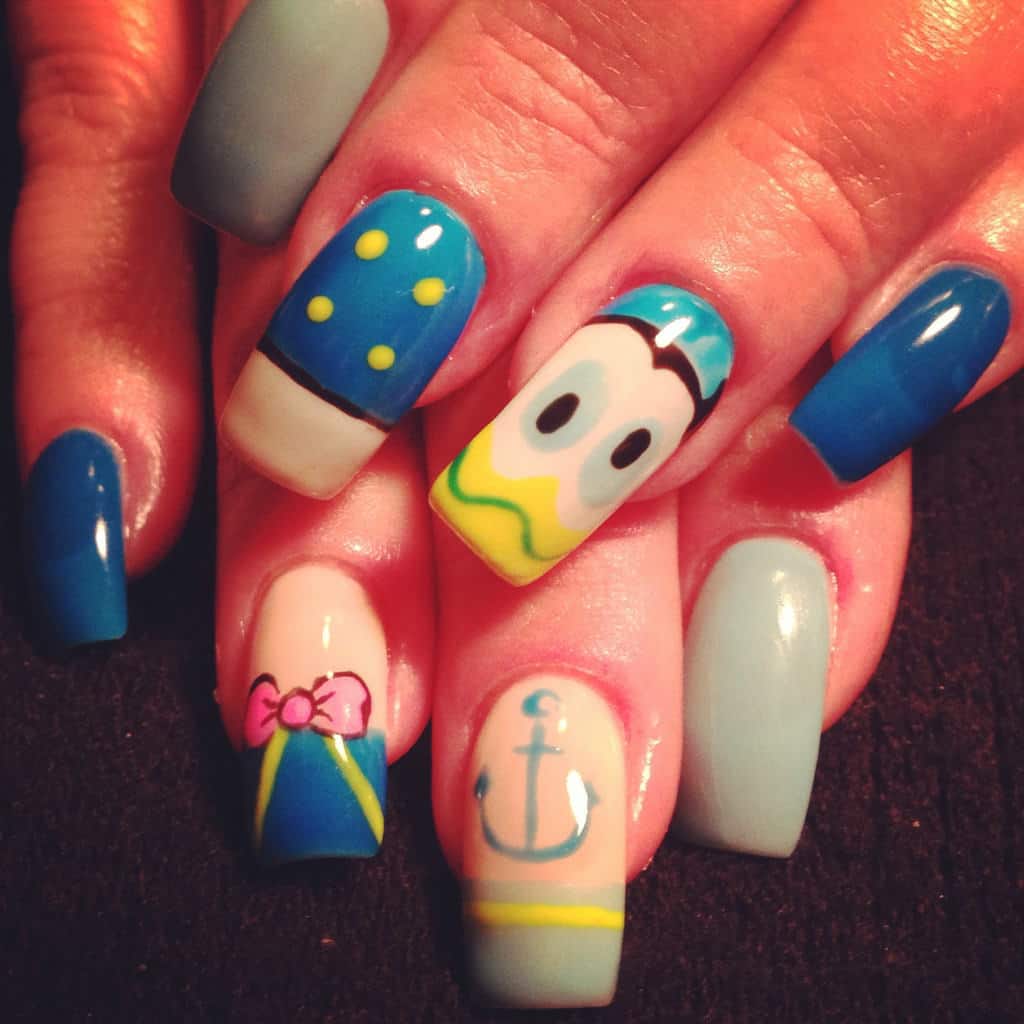 Talking about temper reminds me directly with Donald the duck. He is the highest tempered cartoon character Walt Disney has ever created but of course, you girls can all remember how this duck was so shy to show his love feelings to Daisy.
So if you are a shy, cute, and a high-tempered woman, this nail design fits you perfectly.
#62.Disney Frenzy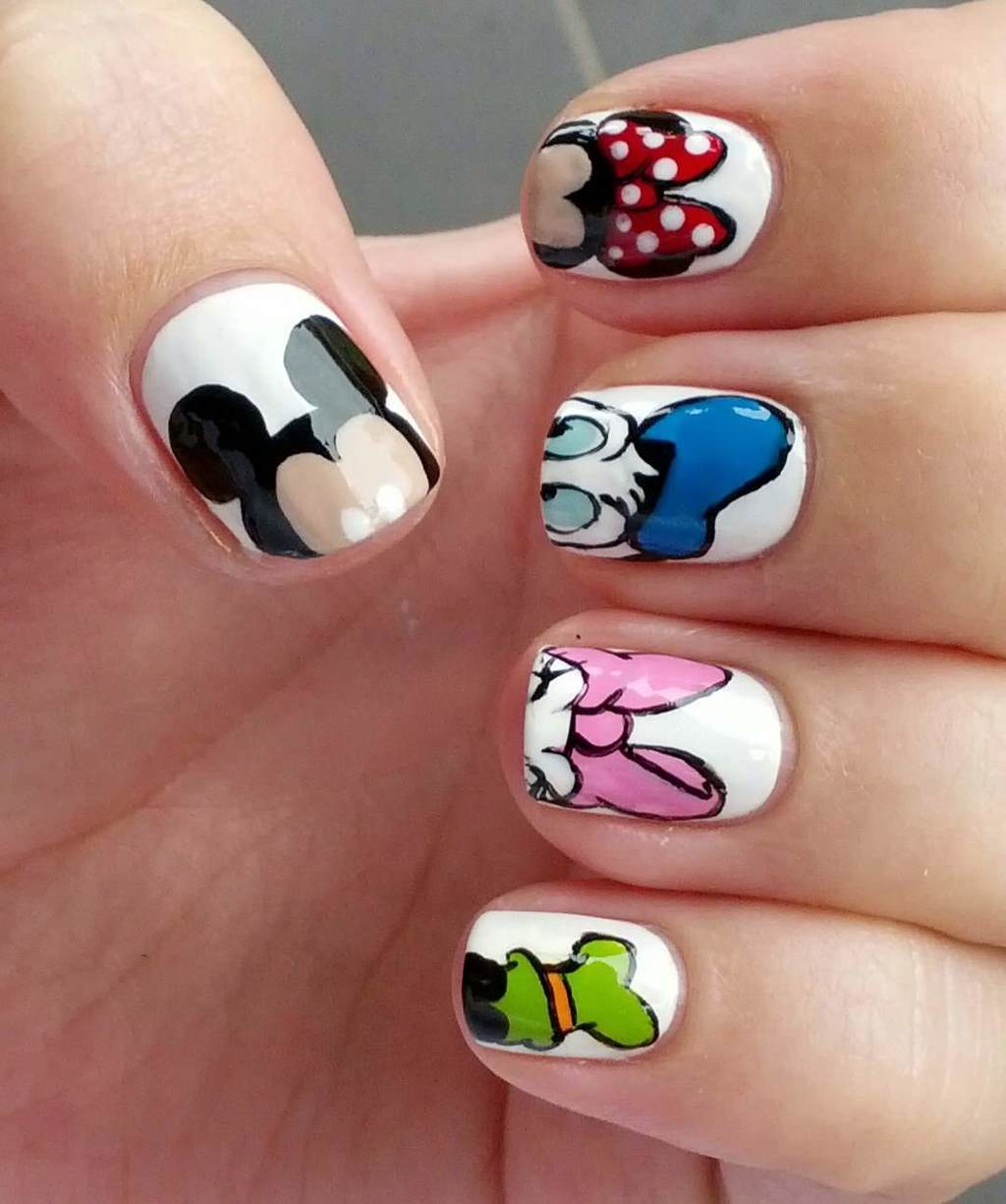 Among all loyal friends and loving ones, Mickey mouse and his friends are the best! These friends are always together and they help each other in every conflict and hard situation.
Speaking about friendship, if you have a group of friends that are always next to you this creative and colorful nail design would be a great design for you and your friends to wear together.
#63. We Love Disney!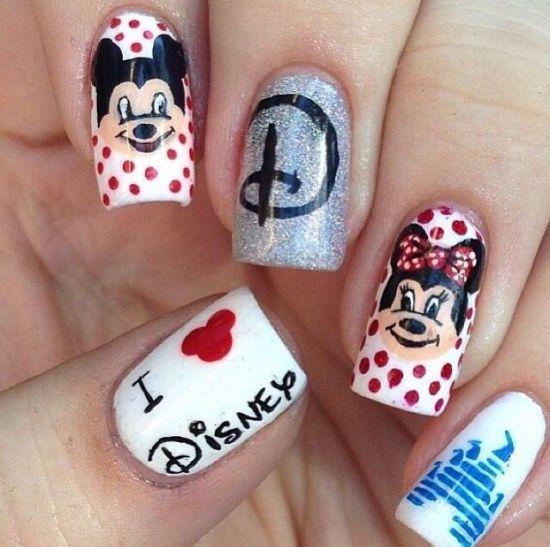 Ever since we were children, our best TV channel was the Disney channel. This channel always gave us the childhood shows we loved and those TV shows that taught us loyalty and friendship.
And you cannot deny that we all wished to visit the Disney World when we were young. So if you are a Disney fan, this creative and missy nail design is all you want.
#64. Lassie But Classy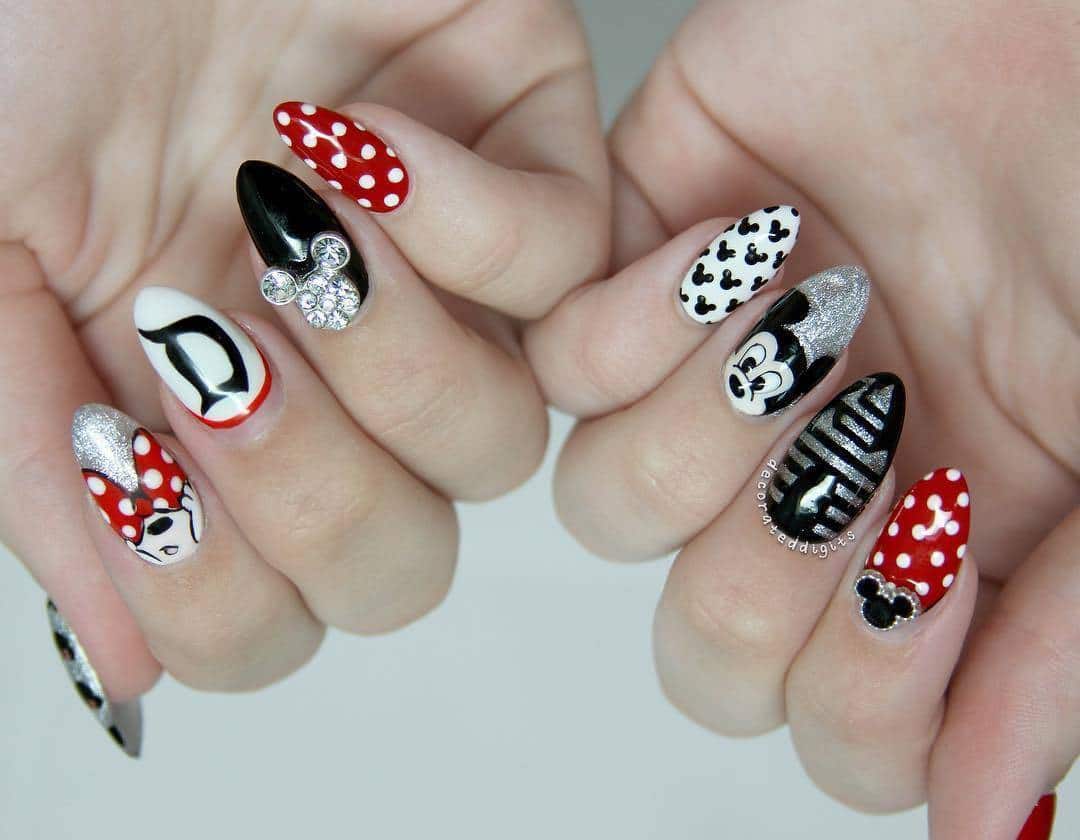 Are you a fashion lover? And are you a fan of Minnie the mouse? Well if you do, this nail design made up of the red, black, and white colors designed with shiny silver glitter is what you are looking for.
#65. Flower Power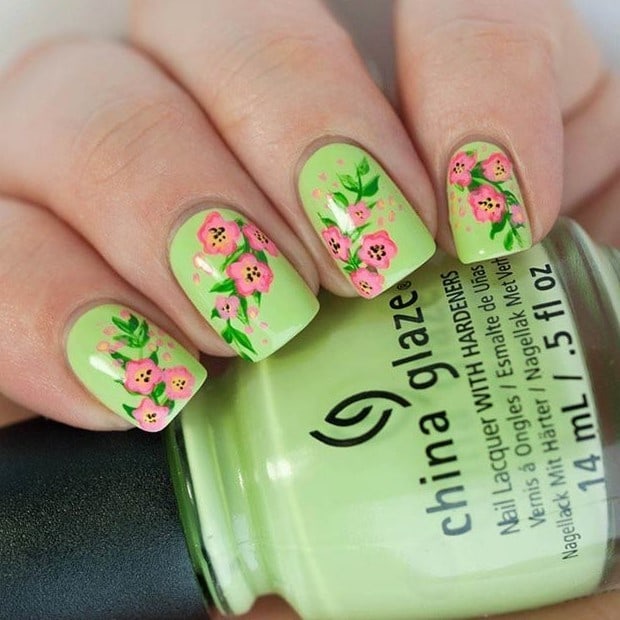 The combination of the lime green used as a background with the tiny pink flower power on the top makes this creative and colorful nail design!
Trendy Nail Polish Colors
What are the nail colors that are currently trending? A common question asked by nail design lovers every year. In this post, we are gonna dig into which color combinations can give your nails a fresh stylish look in 2023.
Below are some trending nail colors that you can try. If you don't already have these colors in your nail polish collection, get them soon.
OPI's Lisbon Wants Moor
As part of OPI's spring 2021 collection, this renowned brand came up with Infinite Shine nail lacquer. This nail polish gives a shiny hue to any nail polish that is using a delicate pale pink hue.
This particular bottle is part of a 3-bottle series of Infinite Shine to help your manicure last longer and shine brighter, so be sure to use the whole set!
Color Changing Nail Polish for A Unique Look
ILNP's Suger Coated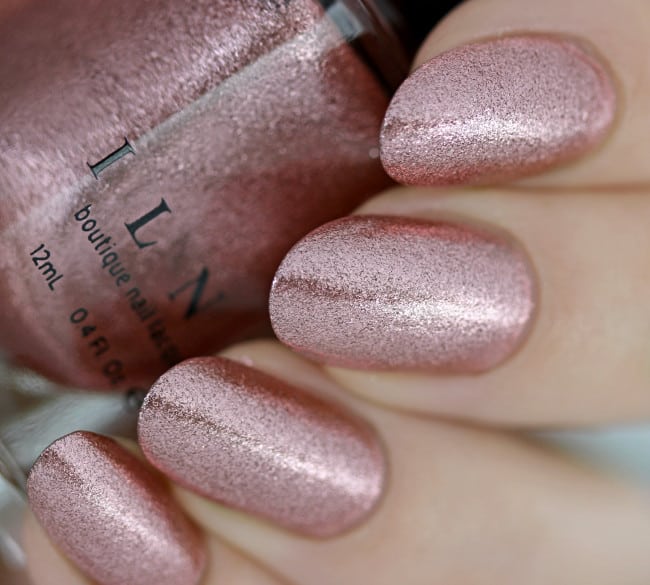 Two words: Rose Gold. It goes perfectly with some of the original iPhone case colors, but your nails will stand out more because of the glitters. If the color was just rose gold or pink, it could be too plain.
If it was pure glitter that makes it effortless classy or a little too fancy. This nail polish color, however, is just right. No wonder this color is going to be huge this year!
Deborah Lippmann's My Old Flame
Think about your old flame – the heat of passion, love, and heightened emotions. It's this exact shade of red. Just like several other colors that never fall out of style, a bold red nail polish color is still on the top charts of trending nail colors for 2023.
There's something about the color red that makes it so enticing and bold. Wear this
color and feel that extra confidence boost that comes with it so very easily!
Zoya's Naked Manicure Kit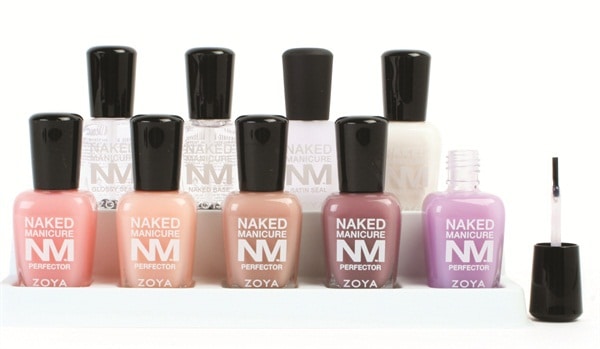 Not all trending colors are popping and obvious. There are also trending options for those of us who prefer a much more toned-down look. Zoya's Naked Manicure kit is perfect for this use.
Rather than focusing on giving your nails a colorful shine, this kit ensures that your nails have a natural glow and healthy look. It works almost like a makeup concealer!
10 Inspirational Holographic Nails
ILNP's Imagine That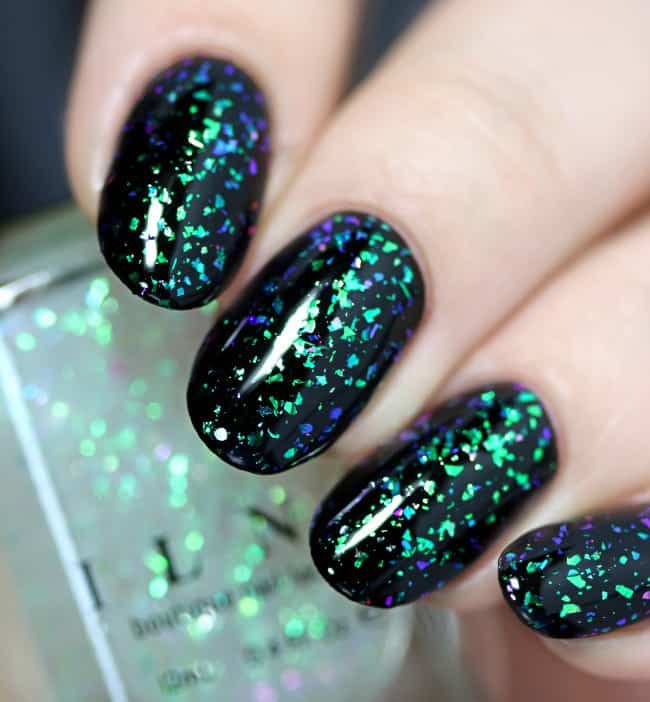 One look at the beautiful hues of this nail polish and you will immediately understand why this shade is trending.
Perfect for the mermaid shades lover in us, this nail polish shines and glimmers in a blue, green violet hue that will remind anyone who sees it of the ocean's many wonders.
OPI Tagus In That Selfie!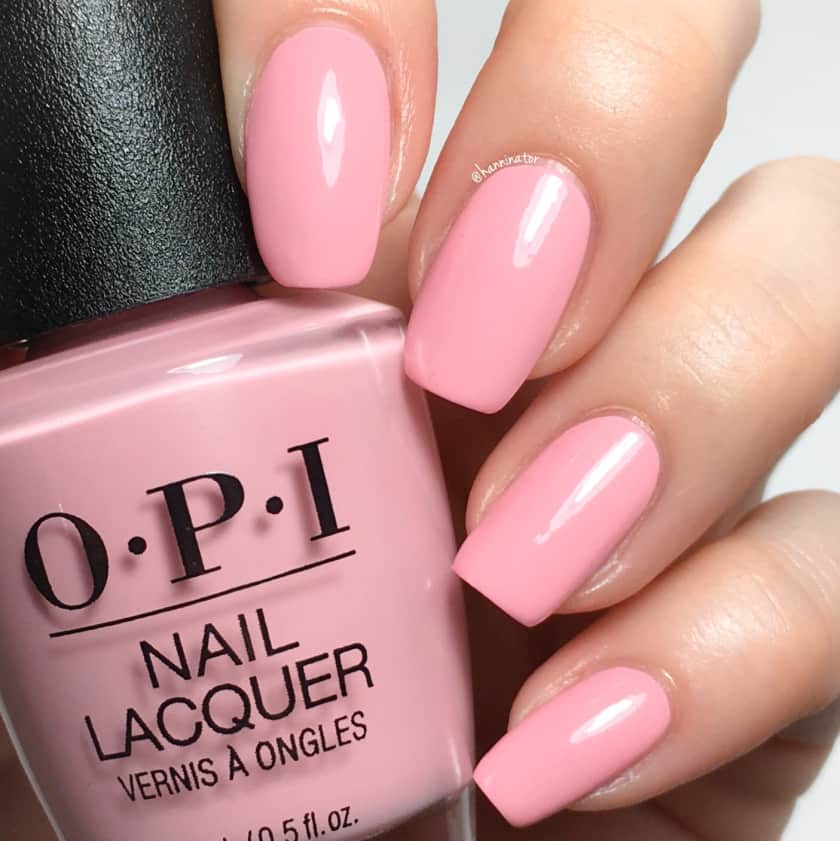 Let's be real. Pink never really goes out of fashion. It comes back in different shades and new names that we might not be familiar with, but in the end, it's still pink.
This rosy pink shade will bring out your romantic and sweet side, and understandably so too! We know, we know, this is the 2nd OPI shade that is on this list. But how can you say no to this lovely color?
Chanel's Celebrity
If there are 3 colors that never get old, it's red, white and black. Once again a pure, shiny black nail polish color is topping the trending nail color charts, and when you see the photo, the reason is clear.
With the nail polish being applied so smoothly that it starts to reflect light off its surface, you know that this is good nail polish.
Plus, we are talking about Chanel's products here. Of course, it's a good nail color by default! This color looks the best if applied to long nails.
Deborah Lippman's I Put a Spell on You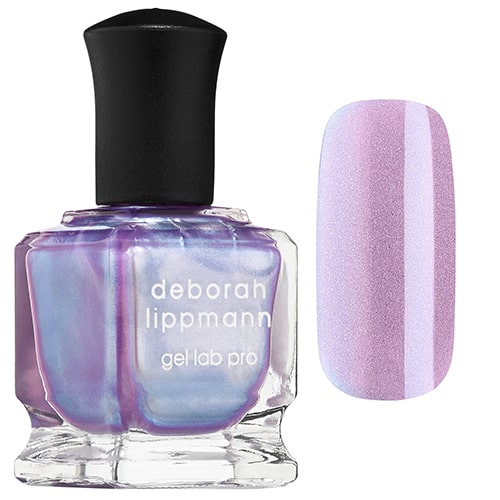 Deborah Lippman came up with a new collection called Never Never Land. As a part of this collection, I Put a Spell on You is one of the currently most trending shimmery ultraviolet colors.
The color purple is generally trending a lot more in 2023 than in the previous year, so you can expect this one to be widely used very very soon!
Zoya's Haruko
This year seems to be the season for delicate, pale colors. As Haruko is one of the tones that Zoya came up with as part of the nail polish collection called Thrive, along with 5 other gentle spring colors.
The pale purple tone gives off a shimmery shine that will add an air of femininity to anyone who wears it.
Smith & Cult's Bitter Buddhist
This nail shade made it into the trending nail colors because of its almost dull yet elegant tone. With a color that we can only describe as a grayed green tone, this color will definitely go well with your silver necklaces and bracelets – just as modeled in the photo above!
If you want to sport a nail color that is not too bold or obvious but still shows just enough, this is the perfect shade for you.
Learn All Different Types of Nail Polish
More Creative & Colorful Nail Designs that You Can't Ignore