15 Stamping Nail Arts & How to Do It Correctly
Stamping nail art is one of the most efficient ways to decorate your nail without thinking much. You can have various complex designs stamped easily on your nails by using default designs from a stamping plate. The design will look stunning but you don't have to undergo serious toil. That's why nail stamping art has become popular rapidly.
Stamping Nail Arts Tutorial
While doing stamping nail art, you'll definitely need some supplies which you don't require when you are having a regular manicure. The supplies are as follows.
Nails Stamping Plate
Stamping Polish
Stamper
Scraper
Scotch Tape
Top Coat & Base Coat
If you are done with the arrangement of the supplies, let's dig deep into the steps.
Apply base coat or regular polish on your nails.
Apply a comparatively thick and opaque nail polish to the target image within a stamping plate.
Scrape across the plate using a scraper to get rid of the excessive nail polish.
Press the stamper onto the plate before it gets dry, and press evenly so that the design is picked in a good shape.
Stamp the image on your nail with a gentle rolling motion or just press down and lift up immediately.
Apply a top coat to seal and protect the design.
Watch Following Video to Learn How to Do Stamping Nail Art
Stamping Nail Art for the Nail Aficionados
Stamping nail art will allow you to have a great variety of nail designs at your fingertips. You'll have access to the great realm of nail designs very easily without any difficulty. As you have come to know about the nail art decoration kit, now some stamping nail art ideas are here for you.
#1.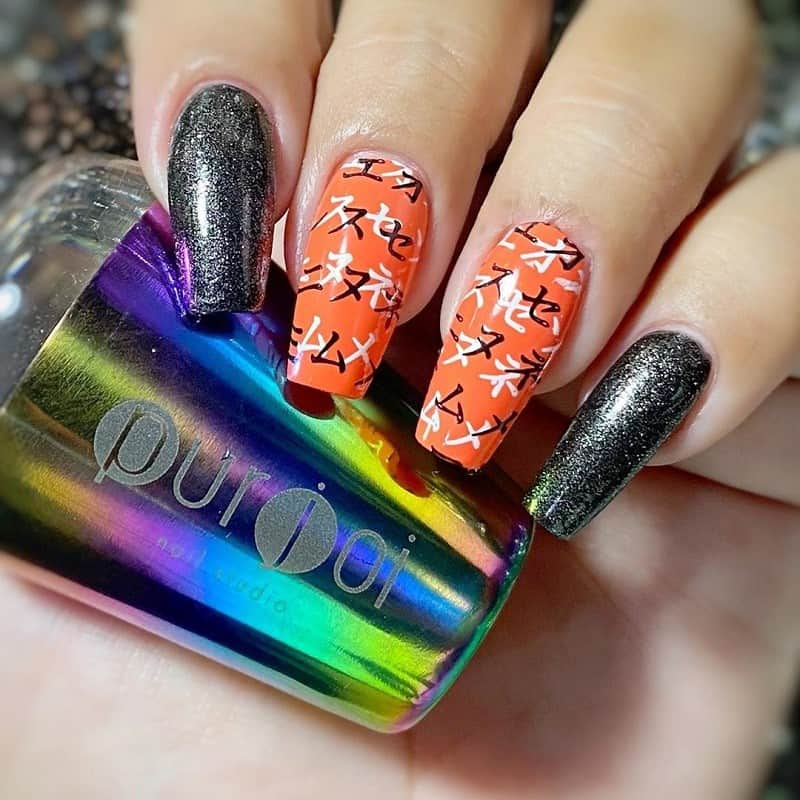 double stamping nail art
#2.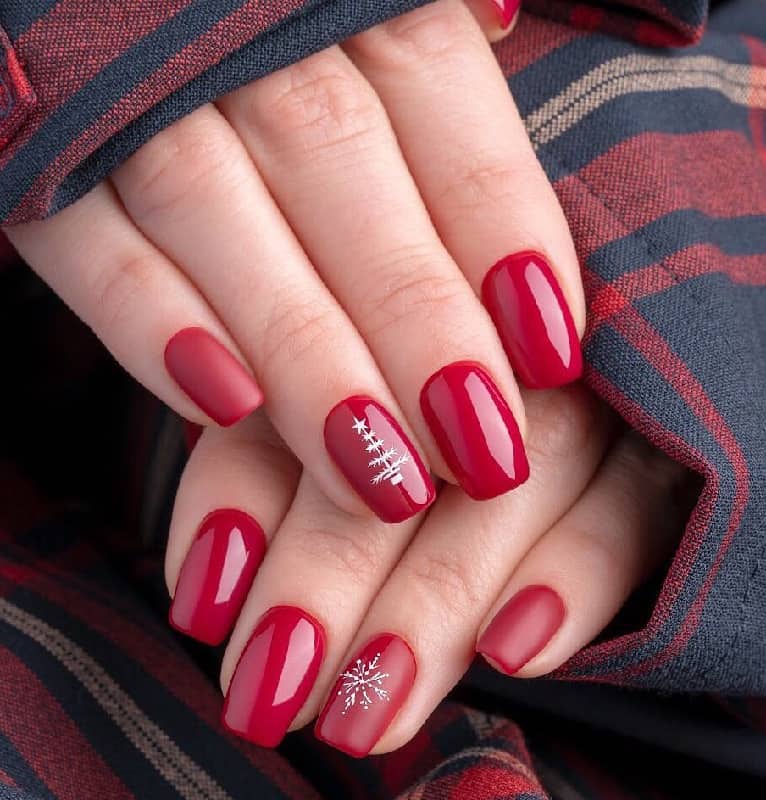 christmas nail art stamping
#3.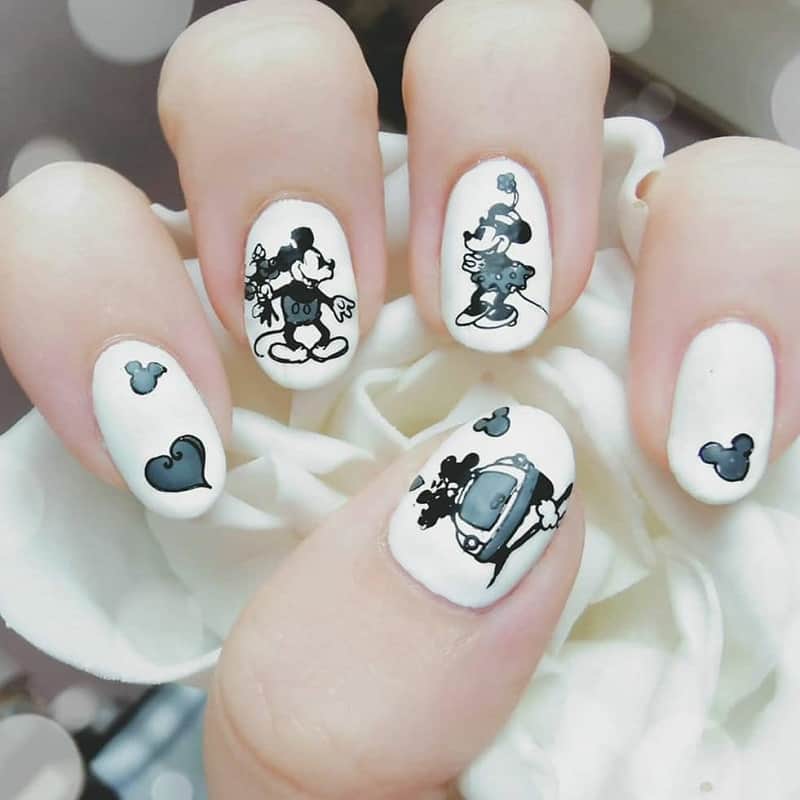 disney stamps nail art
#4.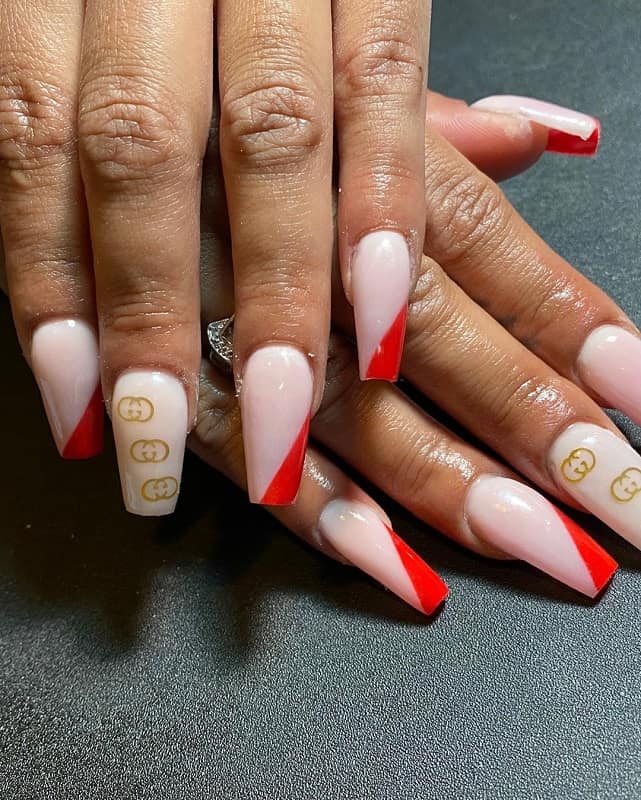 gucci stamping nail
#5.
hello kitty stamping nail
#6. The Hunter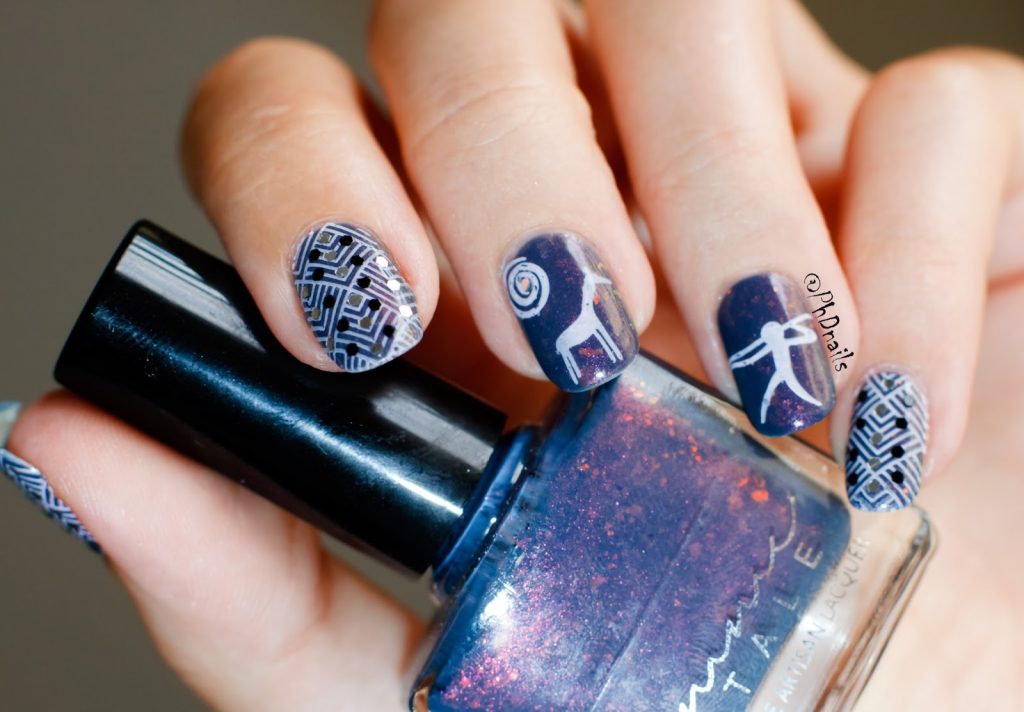 Enjoy the freedom of designing your nails as per different themes. If you want to depict the act of deer hunting on your nails along with other nail art, you can try this stamping nail art.
Learn How to do marble nail Art
#7. Various Butterflies
Some of the girls are crazy fans of butterflies. You can have your nails painted with a various type of butterflies using nail stamping.
#8. The Circuit Board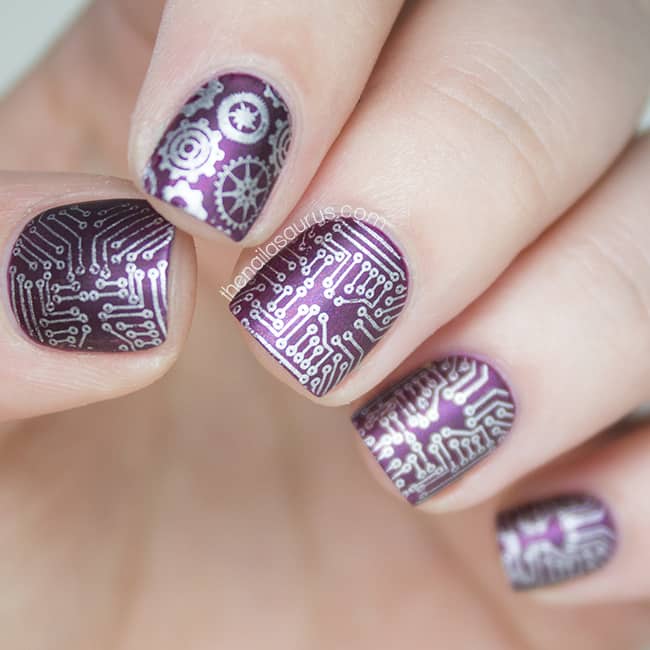 If you are an engineer, you will get to love this design. You'll find readymade circuit board nail stamping which can give you a stunning manicure as portrayed here. This is the credit of stamping nail design as it allows you to have very complex designs so easily.
#9. Shimmer Green Colour
This design is for you if you are a green fanatic. Apply a shimmering green color onto the stamping plate to have these beautiful nails.
You can paint your nails with a full set of circular lace. As there's not enough place on the nail plate to give space to the whole design on a single nail, divide the designs among the nails and enjoy the grace of stamping nail art.
Chrome Nail Design Inspiration
#11. Spider Webs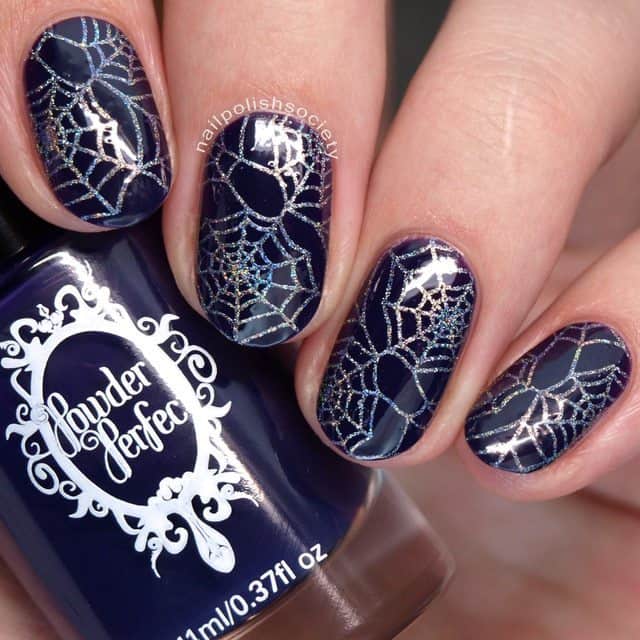 Spider webs are largely used in Halloween nail art. You can get your nails painted with spider webs using nail stamping art.
#12. Stamp Your Heart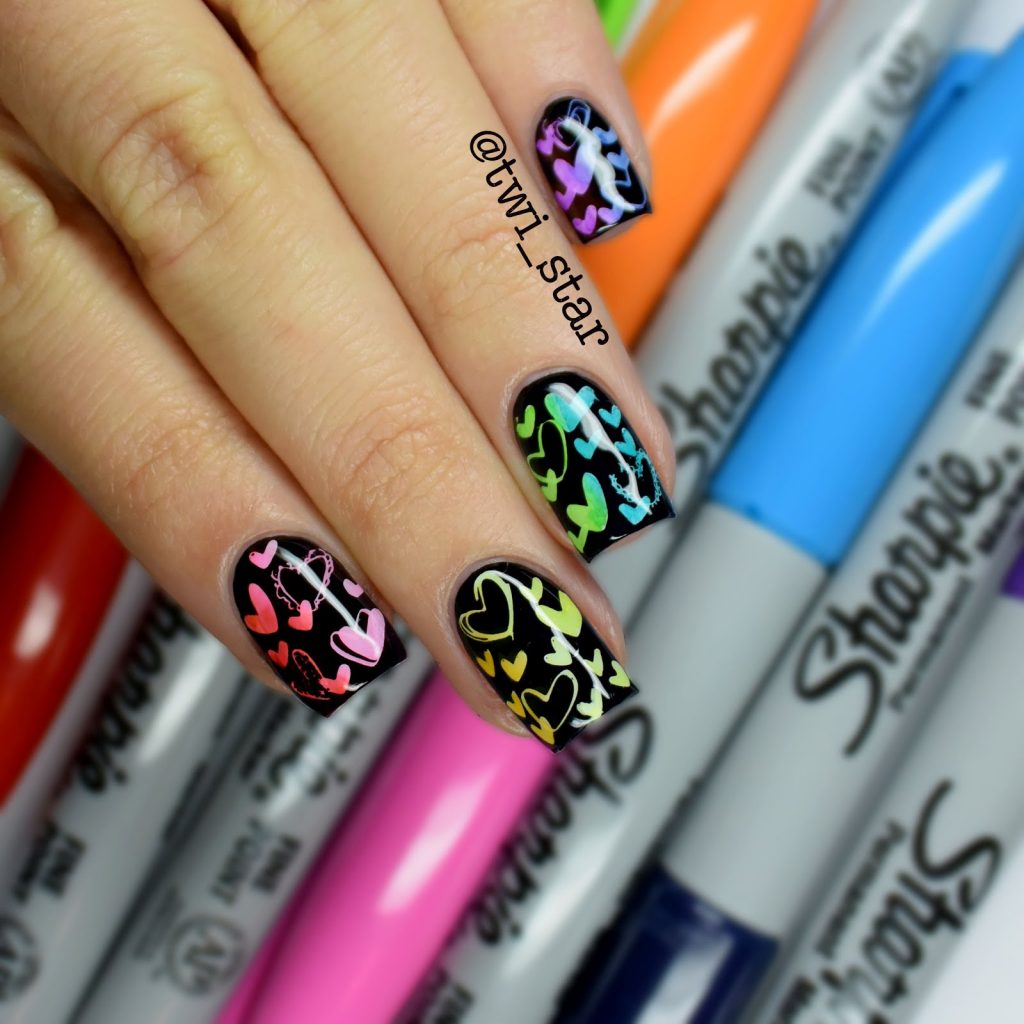 You can stamp anything you want. Just make sure to have the designs printed on the stamping plate. This is a good example of heart stamping. You can wear these nails as valentine nail designs.
#13. Rose Queen Theme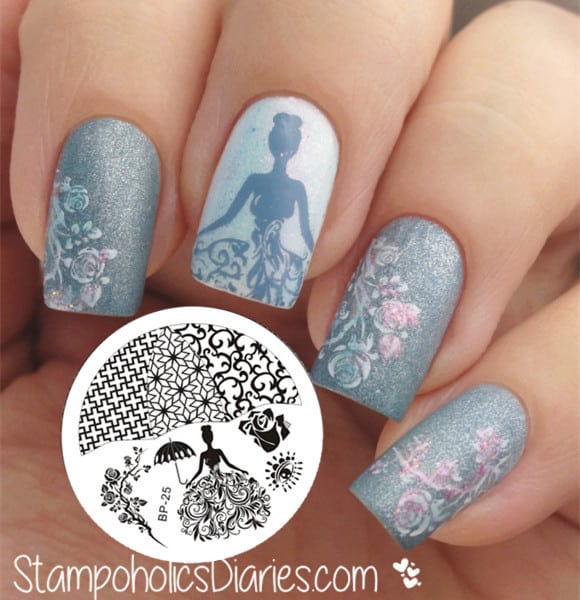 Try this rose queen theme if you can arrange this stamping plate to have such unique & mind-blowing stamping nail art.
#14. Floral Designs

Different floral designs can easily be transferred to your nails with the help of a stamping plate and a stamper. All you have to do is to find the right stamping plate.
#15. Peacock Feather
Peacock feather looks so amazing but it's really difficult to draw them on the nails manually. Stamping nail art has brought an end to this problem. You can have peacock feathers drawn on your nails easily.
Apply Decals Like The Professionals Do
The most important part of stamping nail art is the stamping plate and the best nail stamping polish. If the plate has aesthetic images and the polish is thick, you will have a great nail art for sure. So, choose the equipment carefully.