Since the trend is changing so fast in the fashion world you can't sit idle if you want to cope up with the pace. That's why you have to innovate something or modify the existing nail art to stay trendy and stylish. Toothpick nail art can be of great help in this regard. You can use a toothpick to produce some amazing nail art that will blow your mind away for sure. Wondering how to do toothpick nail art? Let's check.
How to Do Toothpick Nail Art
You don't need any fancy tool to do this sort of nail art. A base coat, a top coat, nail polish and, of course, a toothpick is a must for this nail art. Toothpick nail art is really fun as you can design your nails plenty of ways. You can have a swirl nail art, cheetah nail art, zebra nail art, giraffe nail art, heart nail art, dotted nail art and much more by using a toothpick. It's quite impossible to show all the process in a single video.
This video shows some of the exciting nail art. At first, prep your nails and then paint them with white color. Use your imagination to take the design to the next level. Be Creative!
Toothpick Nail Design to Go Trendy
The variety in toothpick nail art is the most amazing things about it. You can design your nails to a great extent by using a simple toothpick. All you need is some design ideas. That's what we are doing for you. I have brought the best designs for you to be inspired. Hope you will find them beneficial from the below list.
#1.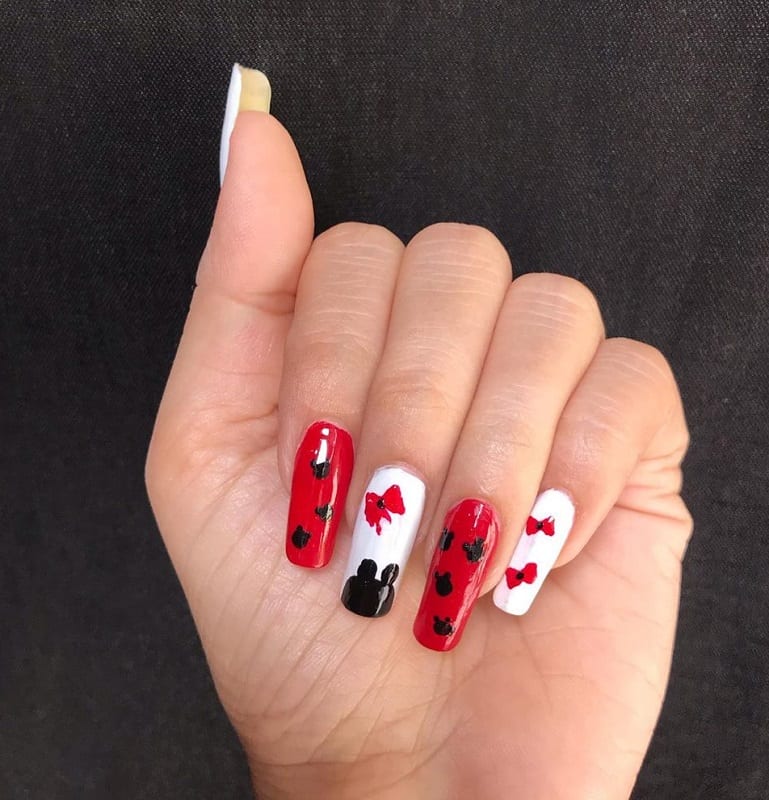 toothpick bow nail art
#2.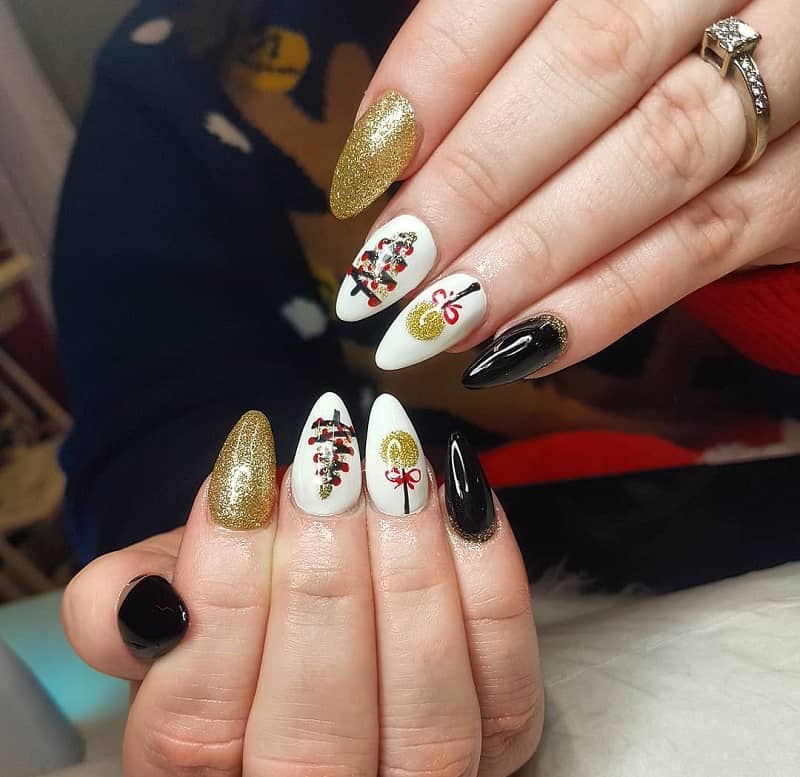 christmas nail art with toothpick
#3.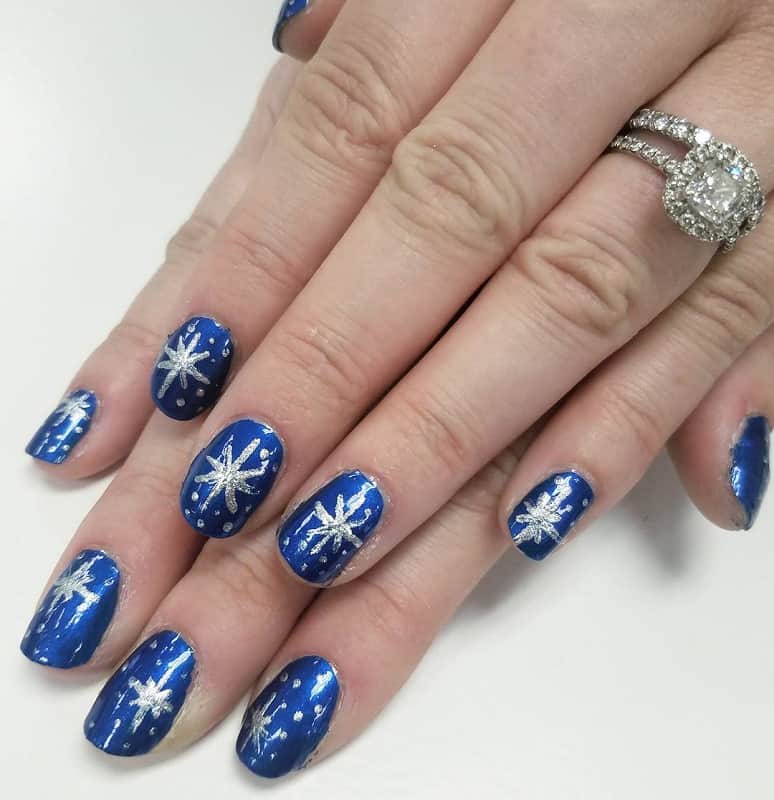 toothpick snowflake nail art
#4.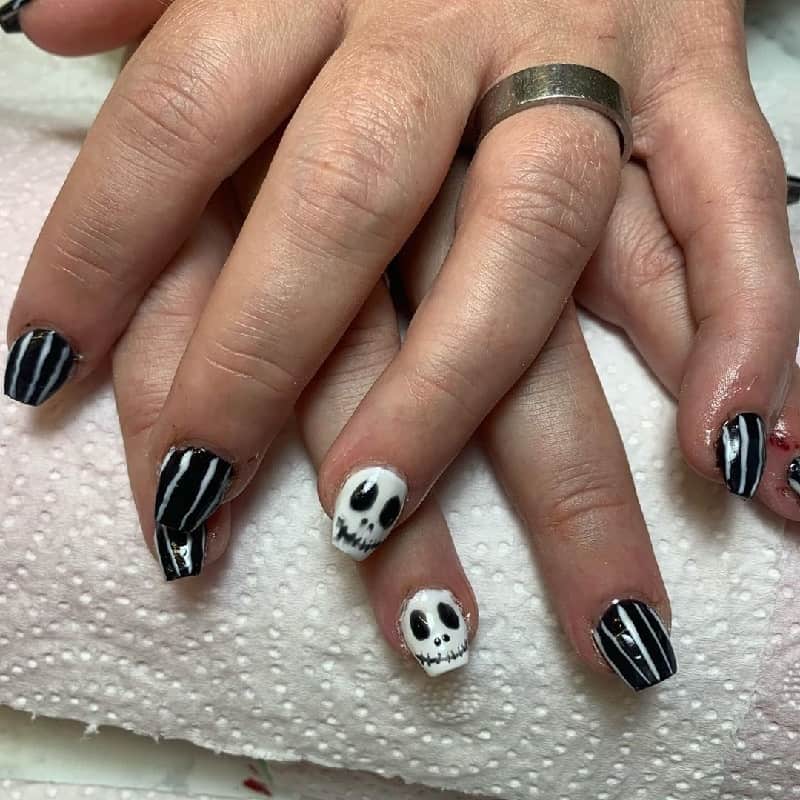 halloween toothpick nail art
#5.
heart nail art with toothpick
#6. Storm on the Nails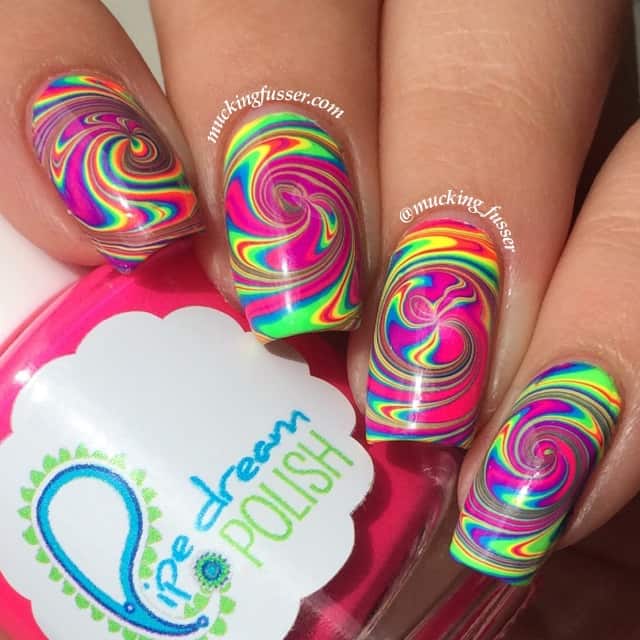 You can create a virtual storm on your nails by using a mere toothpick. Put some drops of the color on your nail plate and swirl them using the tip of a toothpick. This is a very easy but intense toothpick nail art.
Stunning Water Marble Nail Design
#7. Black And White Glory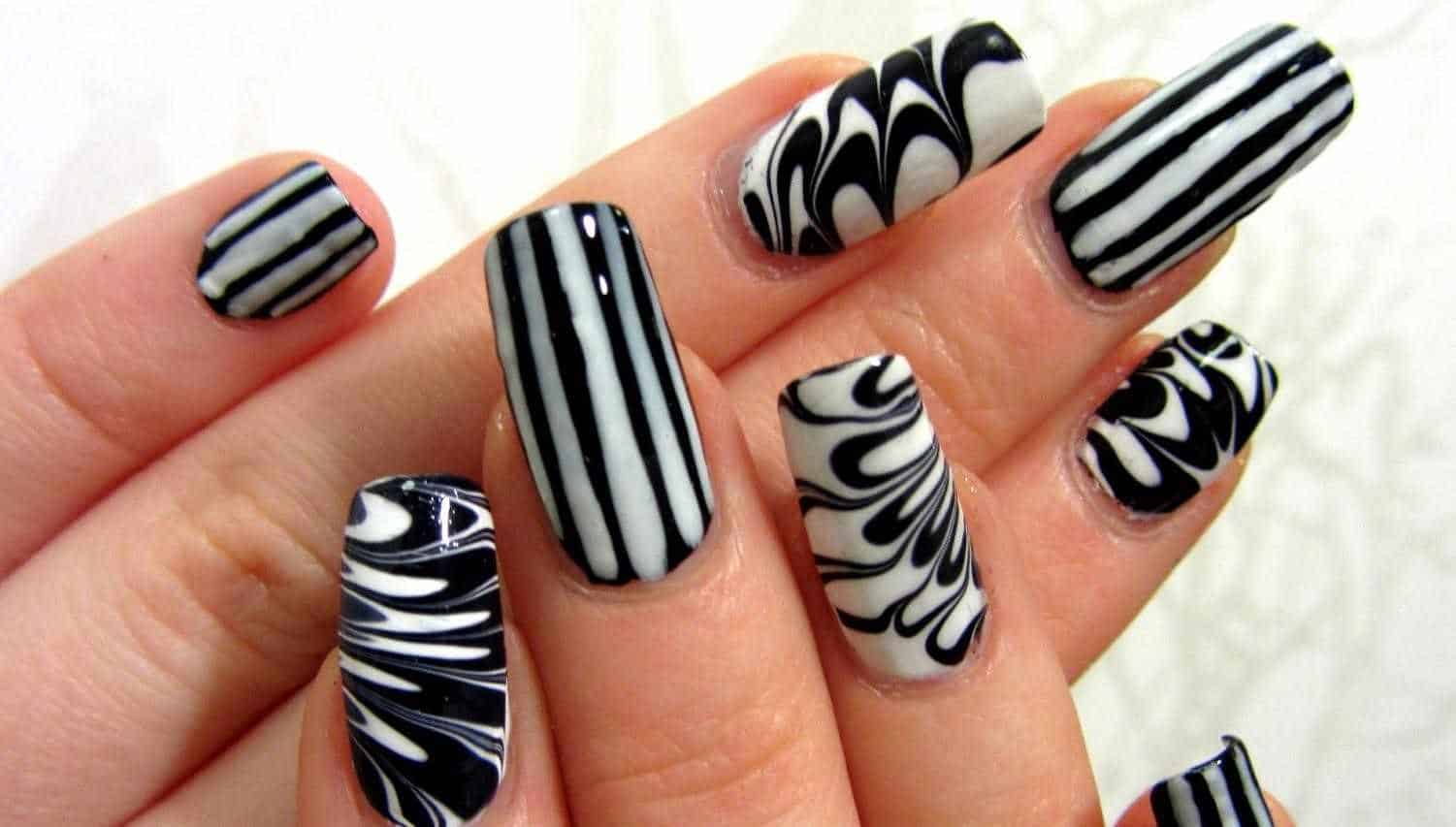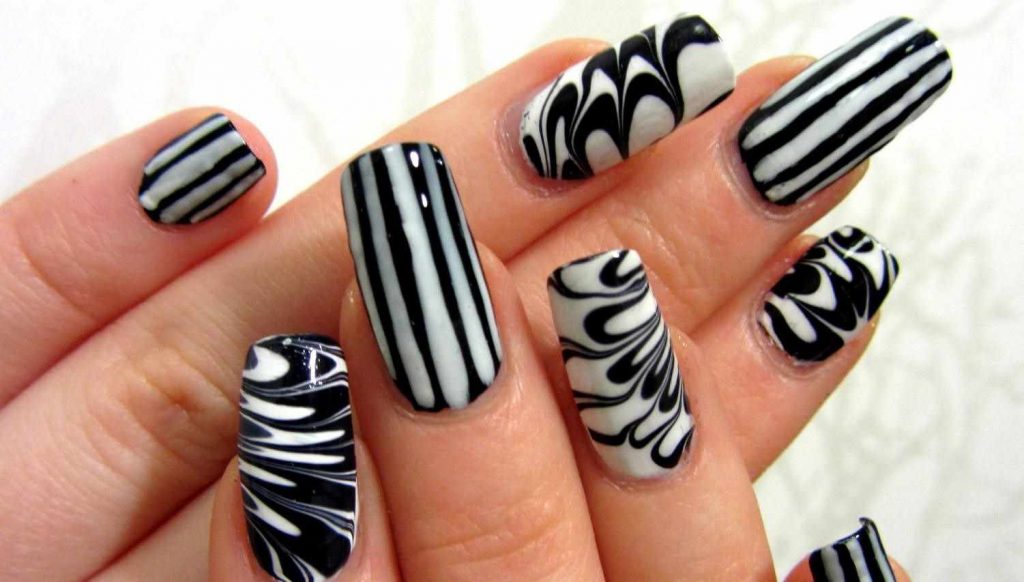 You can never deny the presence of black and white in any design. These two colors can be used to paint a zebra nail art or you can modify them using a swirl nail art in the middle.
#8. Floral Designs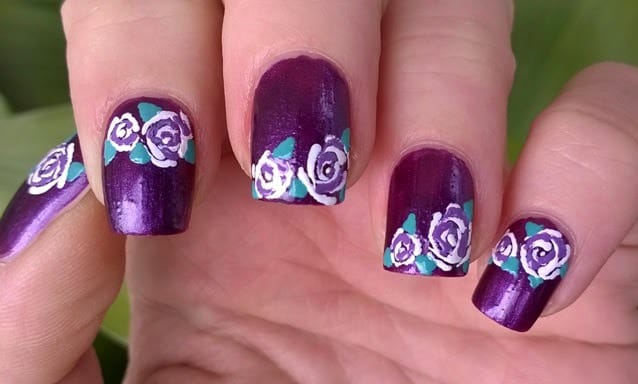 If you are wondering how to paint a flower on your nails, this is the easiest solution you could have. Use a toothpick to paint simple flowery designs like this one.
#9. Beauty Overloaded
This toothpick nail art needs to be implemented by expert hands. If you can design this correctly, you will have one of the best nail designs. So, watch out this nail art that is overloaded with beauty.
#10. Dripping Dots
Sometimes, a simple design looks gorgeous. As Leonardo de Vinci said, " Simplicity is the ultimate sophistication." You can have this simple dripping dots design by using a toothpick. This could be a good choice while having toothpick nail art.
#11. Red Rose & Polka Dots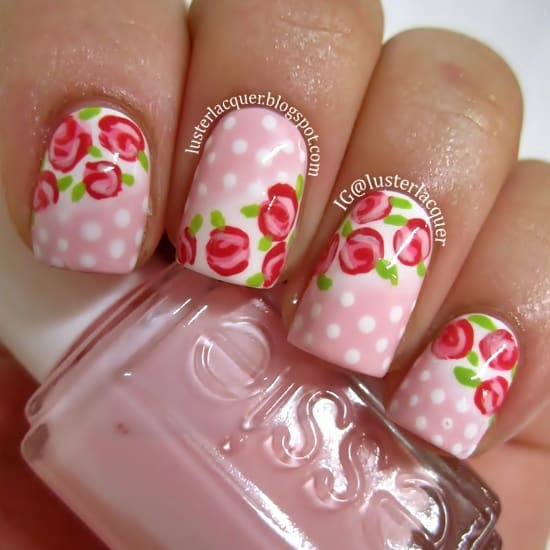 Red rose and polka dots jointly look beautiful with this design. You can easily have this design by using a toothpick. Just be careful not to go overboard with anything.
Do Your Manicure At Home- Explained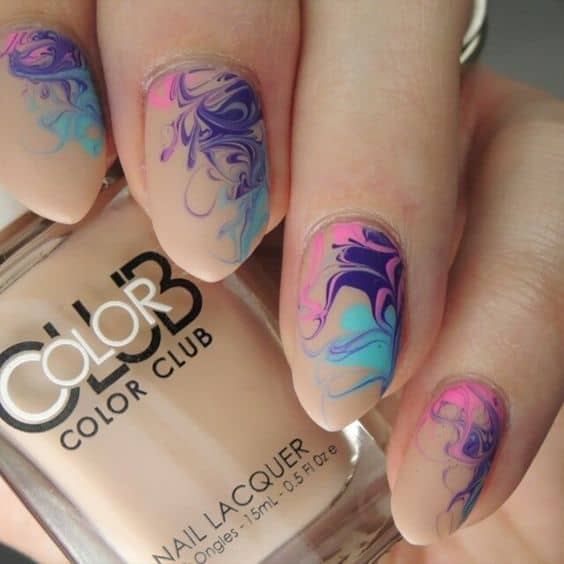 You can also create marble effect by using a toothpick. This is one of the most used variants of toothpick nail art. If you are a fan of both marble and toothpick nail art, this is all yours.
#13. Zebra Nail Art
If you are wondering how to make a zebra design on nails with a toothpick, you will have your queries answered here. The process is simple. Draw some odd black lines on your white nails using the tip of a toothpick.
#14. A Simple Technique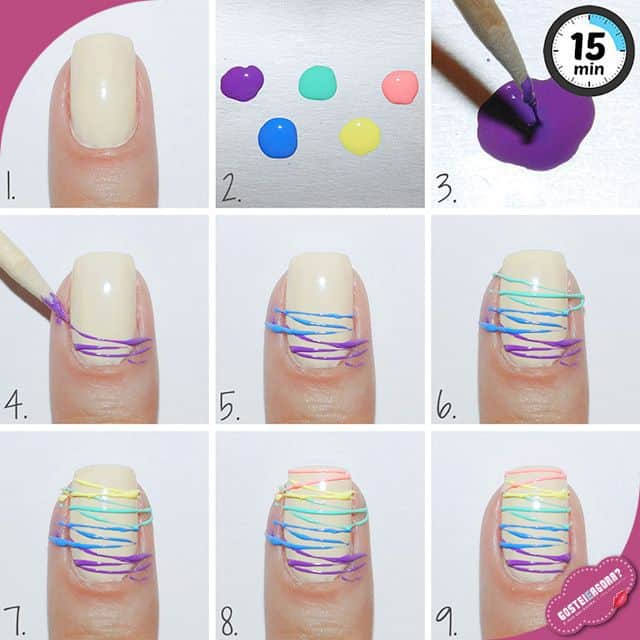 A very simple technique is given for your convenience. Now you can easily figure out the secrets behind such beautiful nail art. Try this toothpick nail art at your home.
#15. Swirl Nail Art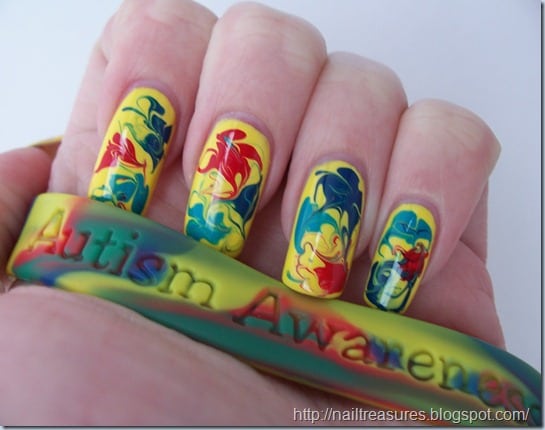 This is the most commonly worn toothpick nail art. Swirl nail art is unique in terms of the look and patterns and all these things are possible with the help of a toothpick. So, you can have this amazing toothpick nail art with the magic of a toothpick.
DIY Nail Art: Let Your Nail Do The Talking
Our part is done. We have enlightened you with the knowledge of toothpick nail art. Now, it's your turn to make the best use of them. Don't be callous while having toothpick nail art, otherwise you may end up with an odd looking design.