We all know that nail polishes are used in manicure, but there are some other interesting facts which you don't know. You may know the which shade is in trend and which color is the latest inclusion, but there's a lot more than that.
Nail polish has some extremely fun facts that will increase your love for the lacquer industry. I am going to enumerate some of these amazing facts to satisfy your curiosity.
Untold Facts about Nail Polish
Nail polish is a common thing for every common girl. But, do we know some common things about it? Do you know the history timeline of nail polish? Or when was nail polish popularized? If you already know, welcome to know more.
There's actually much more to nail polish than we think. Let's discover some interesting facts about nail polish from the tidbits following.
Fact 1: China Introduced Nail Polish to The World
The journey of nail polish has been facing numerous challenges since it started back in China in around 3000 BC.
Beeswax, gelatin, egg whites and vegetable dyes were the primary ingredients of nail polish that are mainly natural products. Starting from that position, now, the nail lacquer industry had reached a new height.
Get to Know How Nail Polish Is Made
Fact 2: Nail Lacquer Embarked on in the 1920s
Though nail polish has a very ancient historical reference, the present lacquer industry started during the 1920s when a French makeup artist Michell Menard joined Charles Revson as a partner.
Today's Revlon is that historical company. Menard created this modern nail polish inspired by the enamels used in car painting. That's the start of something very big. Brands like Max Factor, Cutex also produced nail polish throughout the 1920s.
A special manicure named the 'moon manicure' was popular at that time. Girls used to keep a crescent shape on the tips of their nails.
Fact 3: Cutex – A Vintage Nail Polish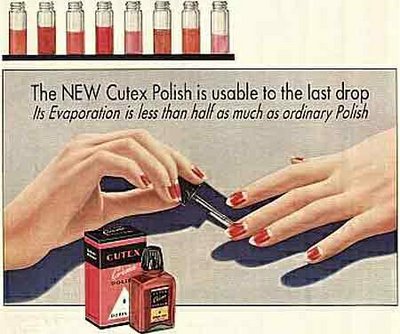 Cutex was one of the pioneer companies that introduced nail lacquer at the early stage.
One bottle of Cutex nail polish cost around 35 cents back in 1934 when nail lacquer was first popularized. Cutex polish started its journey with only three shades of red.
Fact 4: The Advent of Artificial Nails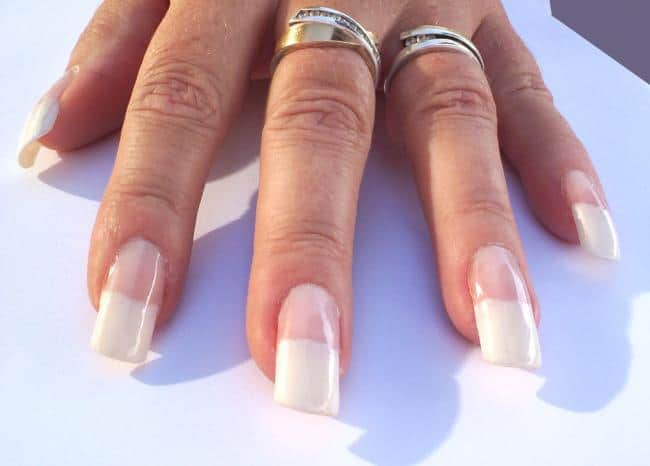 Nowadays, most of the fashionistas like to wear artificial nails. How many of them know who invented artificial nails?
Well! The inventor was not any nail technician, he was a dentist, Maxwell Lappe. He came up with the idea of nail polish and introduced a product named Nu Nails which has been developed to modern fake nails.
Fact 5: Nail Polish That Costs You Fortune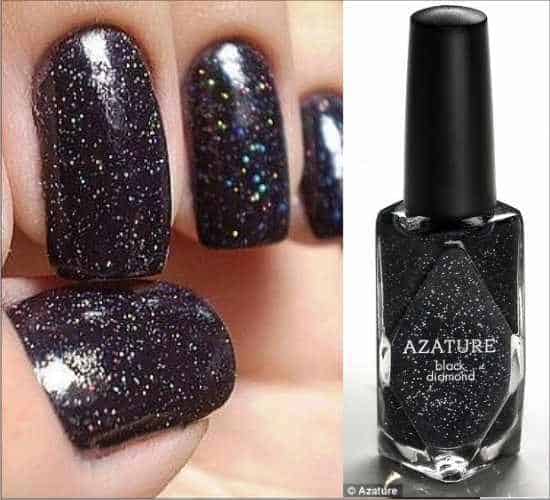 You heard it right. That's not a typo. Azature's Black Diamond Nail Polish is the most expensive nail polish. It costs around $250,000 because this polish is made from black diamond that's worth 267 carats.
So, don't think it's the price of the lacquer, It's the price of the black diamonds. So we can say that this nail polish is only for the super-rich. Get to know how much any regular manicure costs.
Most Expensive Manicures on You Fab Celebrities
Fact 6: No Nail Polish on Airplanes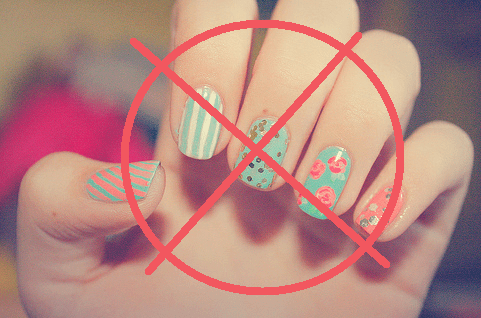 There are some issues on a plane journey. All gel and liquid products are allowed until it's below 100ml for security reasons.
So, carrying nail polish is a complete nuisance. Moreover, nail lacquer is a flammable product. That's why most of the airlines prohibit the passenger from applying nail polish in the air.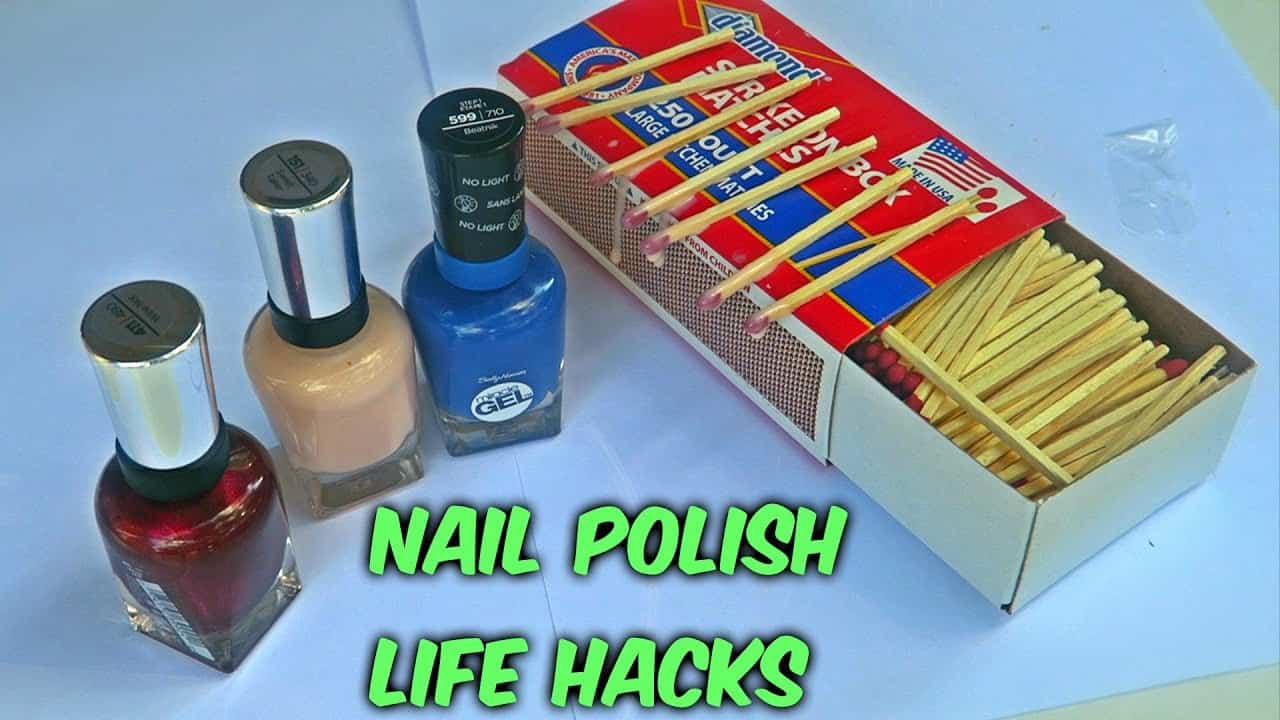 Nail polish can be used in many ways other than only painting nails. You can use nail polish to fix a small hole in your tights, help the thread go through the needle and many more. You can also protect your jewelry from getting rusty by using a clear coat of nail polish.
Waterproof matches are the creation of nail polish hacks. You can check our website for more life hacks on nail polish.
Fact 8: Nail Polish Was the Synonym for Aristocracy
Once, nail polish was the identity of classy people. In Ancient Egypt, everyone didn't have access to every color of nail polish. Only the higher class people could wear bright nail polish because it was used to determine class rankings.
The people from the lower class could wear nude or light colors. It is said that Nefertiti and Cleopatra also dyed their nails with different colors.
Fact 9: The Origin of French Manicure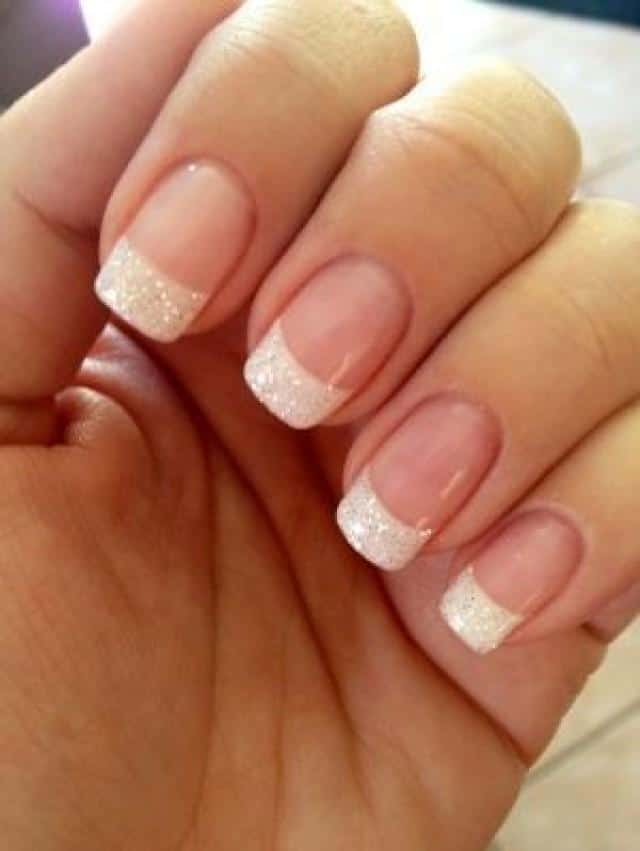 There's a debate about the origin of the French manicure. I am not quite sure whether it's from French or not. But, one thing is for sure, we must thank Hollywood for letting us know about the neutral nail trends.
In 1975, the founder of nail polish brand Orly, Jeff Pink, created the french manicure. However, some of the concerned people say that French manicure was first seen in the 1930s in Paris.
Fact 10: Neon Shades Are Not FDA-approved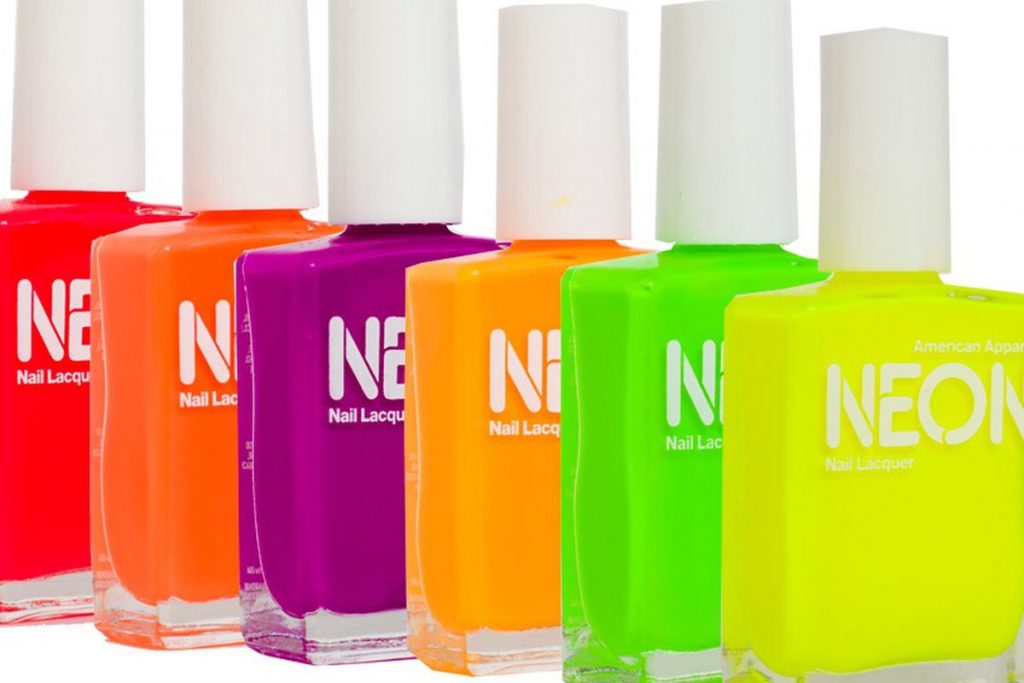 A lot of girls are die-hard fans of bright neon colors nail polish. But, most of you don't know that neon shades are actually illegal. Some colorants used in favorite neon shades are not yet approved by FDA.
So, they are technically illegal. Nowadays, a few big lacquer brands are coming up with a different formula that has been approved by FDA.
Nail Polish That Changes Color with Temperature
It really feels good to know new things. Hope you all have found this article interesting. There's no set limit to knowledge.
Know more and more to satisfy the quest for knowledge. And, to know more about nails, check our website.