Do you want a look without too much fuss? Or need a sophisticated style for your hands? Purple and ombre both are perfect colors for fashionable nails and why not use them both!
If you keep them simple, you will get a gorgeous effect and if you decorate them, you'll always be in the spotlight.
Best Purple + Ombre Nail Designs
Purple ombre nails are perfect for daily looks or even fancy parties where you need to show your best. Check out the examples below and adapt these looks to suit your needs.
1. Glittery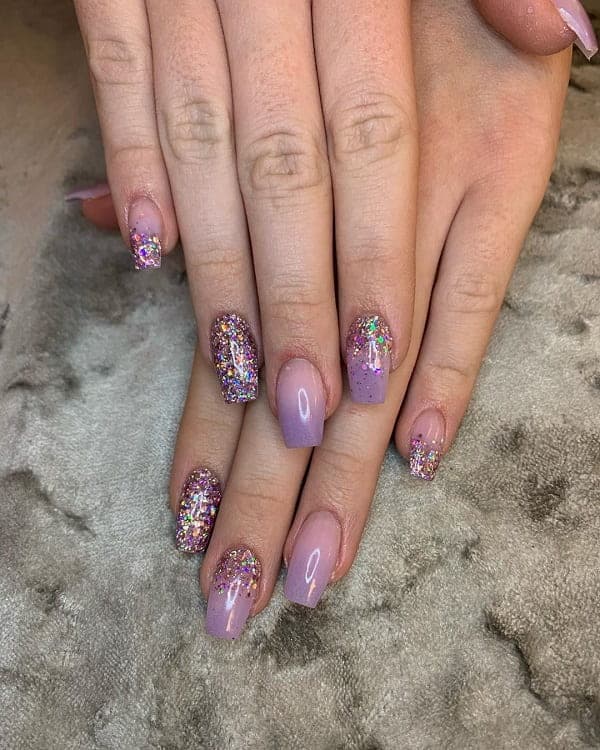 These nails are adorable and we understand why you'd love to copy them! Paint your nails in a pale purple ombre and style your mani with some sparkling purple glitter. If you're more towards ombre, try these ombre glittery nail looks.
2. Light Purple Ombre Nails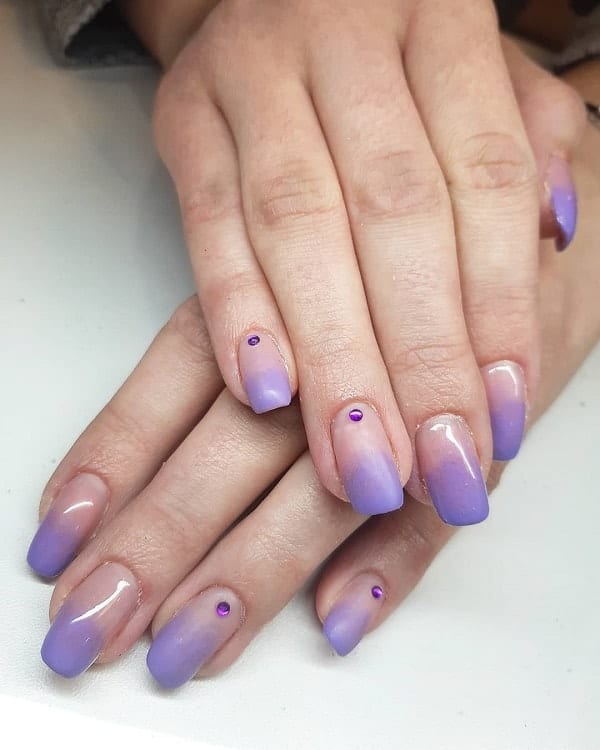 Nothing looks better than the blend between a glossy nude that transits to a matte pale purple. Decorate your nails with a dark purple rhinestone.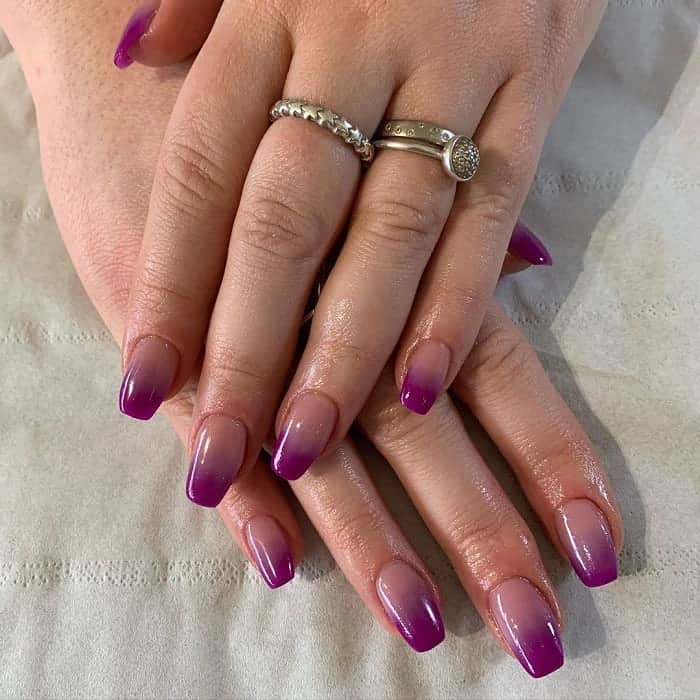 Make your nails look exquisite with this gorgeous dark purple ombre. Such an awesome way to decorate your tip nails!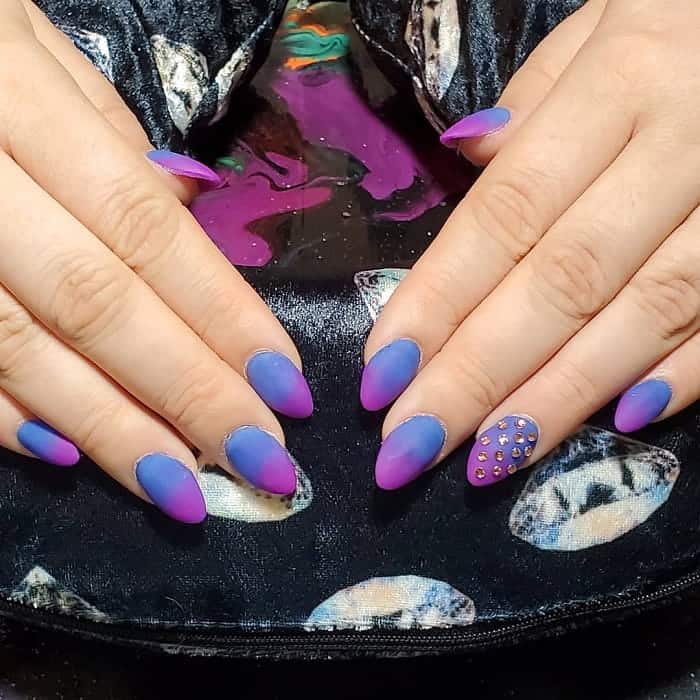 Design an ombre that starts from a matte blue color and ends in a gorgeous purple shade. Use some rhinestones to make one of your nails pop-out!
5. Pink Nails with Purple Ombre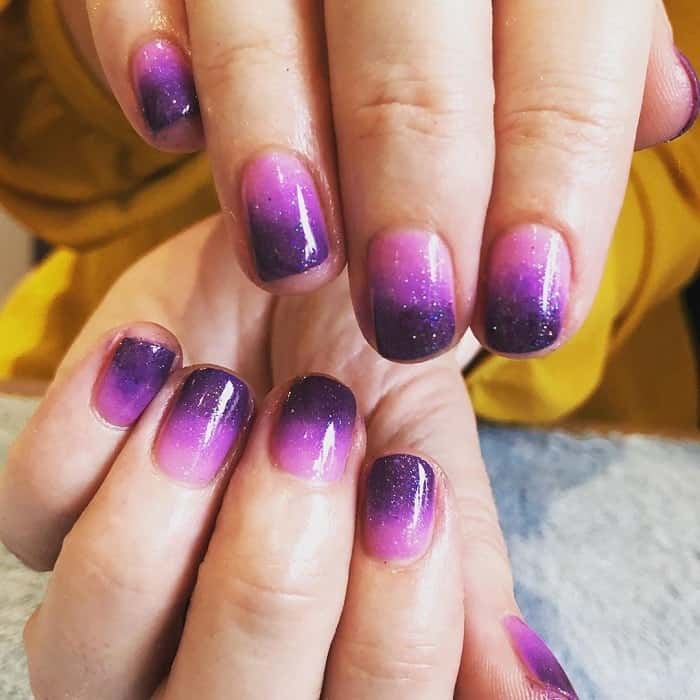 This mani looks like a magical gorgeous blend thanks to that fabulous ombre. Start with a pink shade and transit to a dark purple. Add a glittery nail polish as topcoat.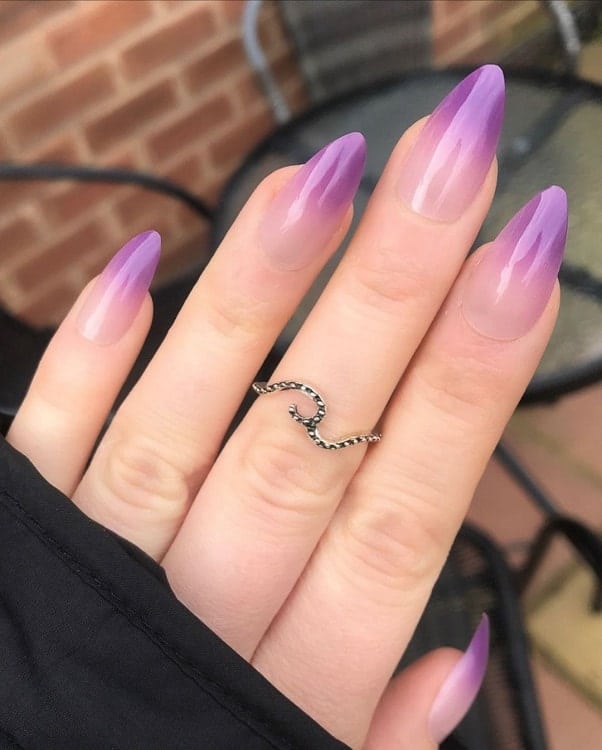 If you want to replicate these nails you'll need to use acrylic gel. This way your nails won't easily break! Create a pointy shape and make them look astonishing with a mesmerizing purple ombre.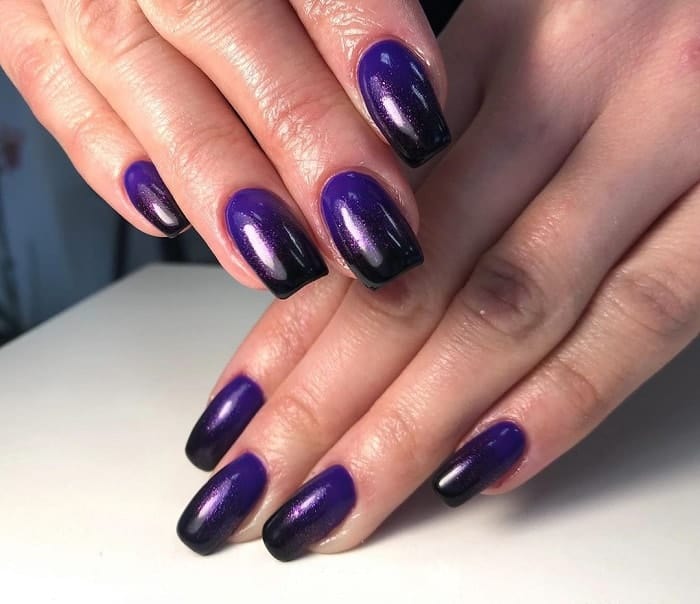 These fantastic nails will make you think about a warm beautiful summer night! Create an inspiring blend from dark purple to black and add a glittery topcoat that will shine like stars in the sky!
For these astonishing eye-popping design, you need to build coffin nails. Use acrylic gel if you want to copy the style. Create an ombre with a matte gray base that blends with those purple gorgeous hues.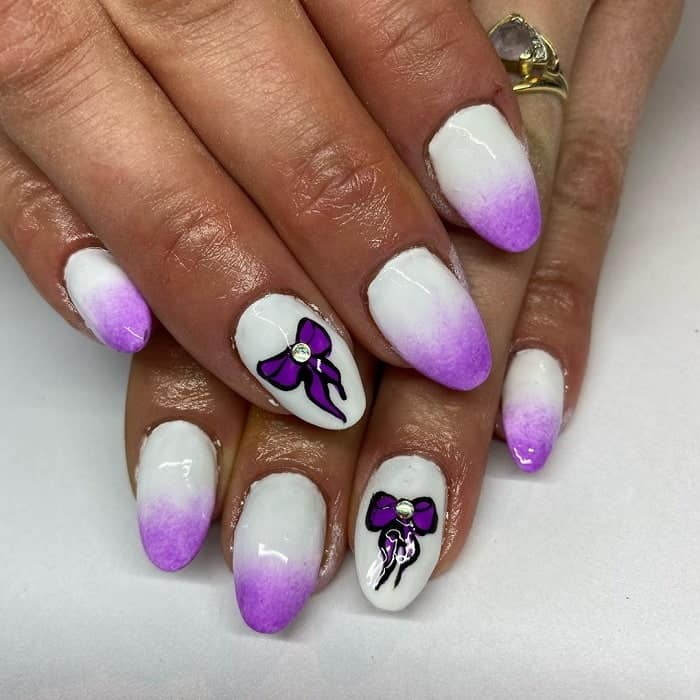 Unicorn Pee Nail Polish: 3 Obscure But True Facts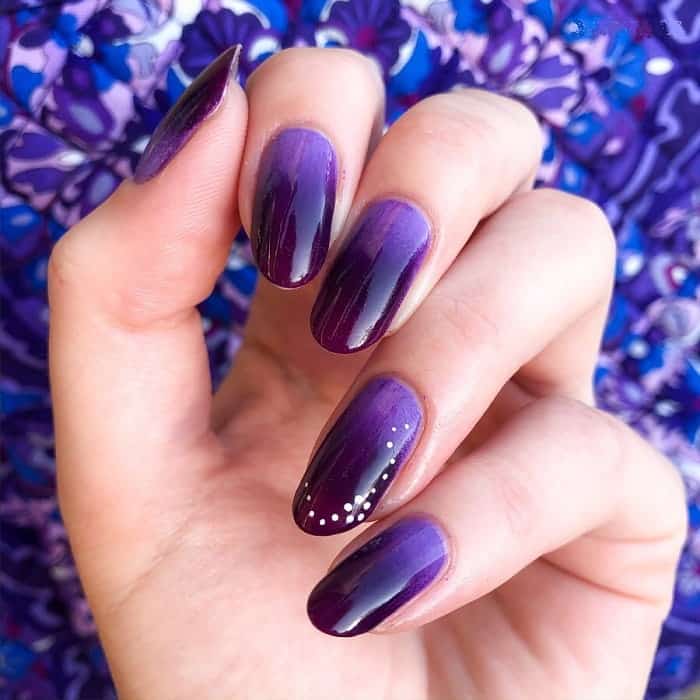 Use the purple tonal combo that suits you and you'll get a magical blend for your mani. You can choose dark hues or pale ones, matte or shiny texture, it's up to you!
We advise you to mix the ombre purple nail polish with shades like pink, nude, or even gray and your hands will look spectacular! Which is your favorite combo?