Purple acrylic nails look mysterious and breath-taking at the same time. If you are trying to make a statement, combine this luxuriant color with glitter or pale hues and you will attract compliments like a magnet!
In love with acrylics? Purple acrylic nails are bold and they will be your passport to an elegant glamorous mani style.
Use acrylic gel to make a square shape for your nails and play with textures. Use glittery, matte or shiny polishes and create fabulous designs on one of your nails.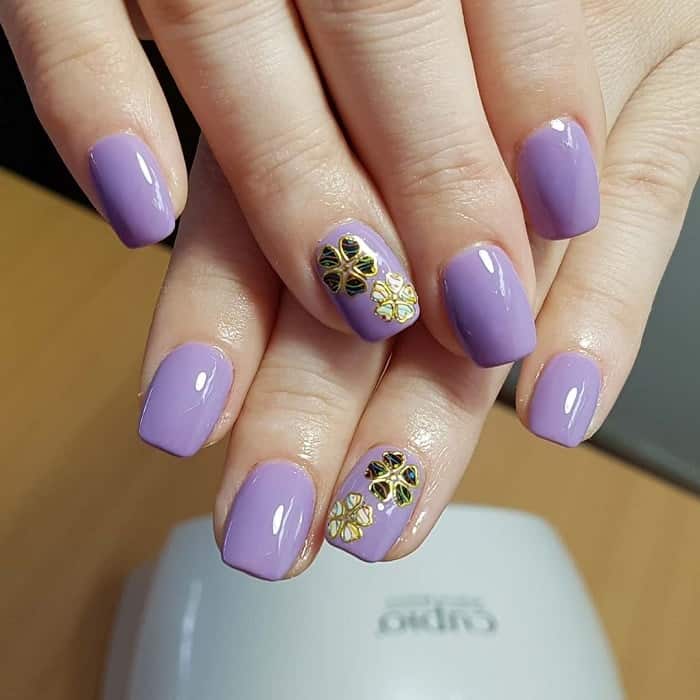 If you want a style that you can easily wear at work or meetings, a pale purple shade will do the trick. Give your nails a glamorous air with a golden floral design.
3. Light Purple Acrylic Nails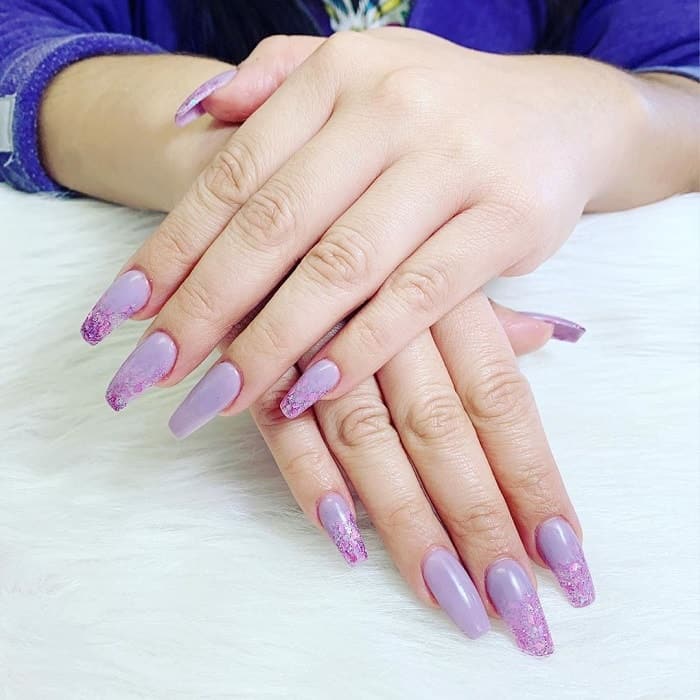 Spice up your mani with a breathtaking style. Get long coffin nails using acrylic gel, paint them in a pale bright purple color and dip your tips in glitter.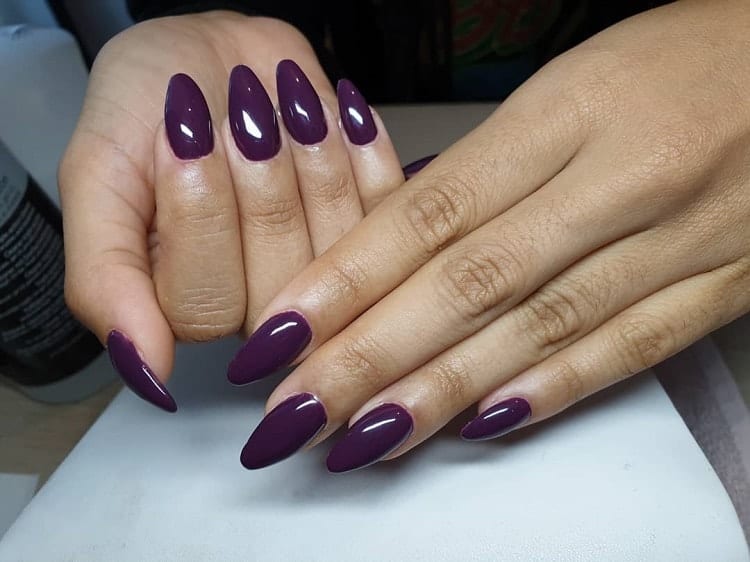 Make your nails look imposing and fabulous with dark purple nail polish. Your hands will look classy if you opt for an acrylic gel construction.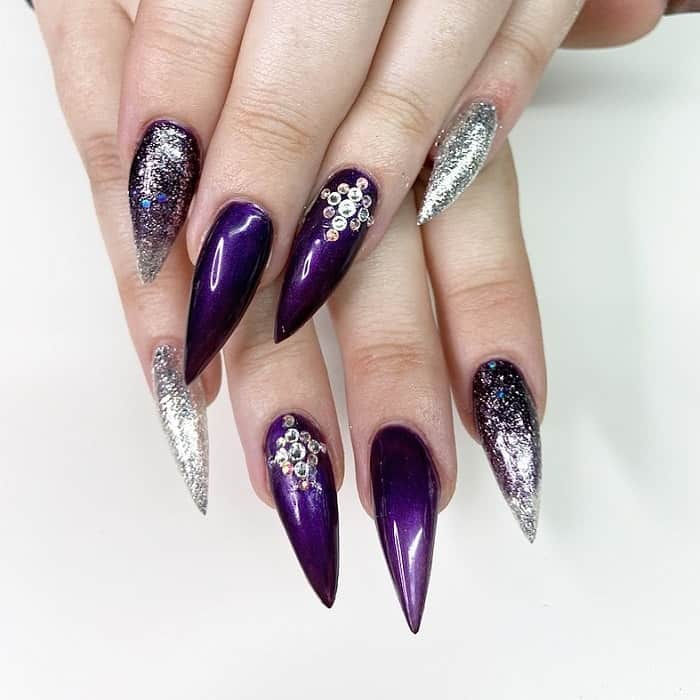 Whenever you need to shine, build a pointy shape for your nails and use a shiny polish. Combine this nail shade with silver glitter and decorate your nails with sparkling rhinestones.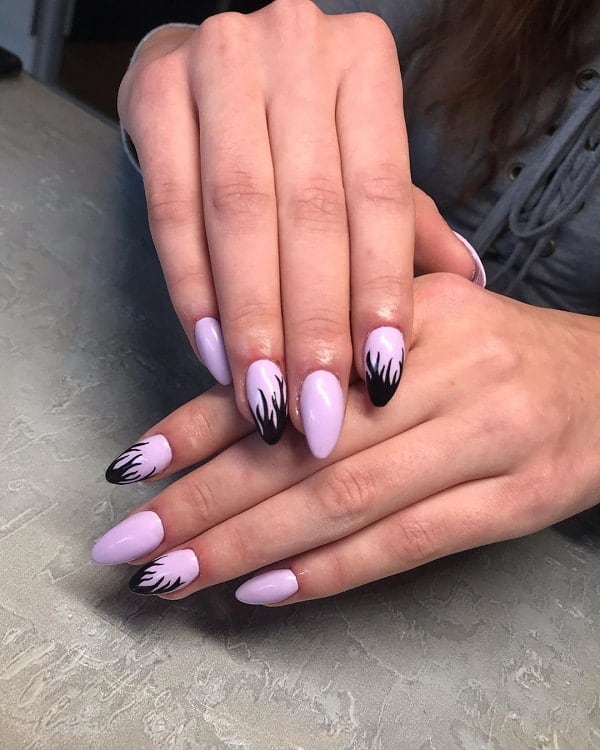 Create a gorgeous mani with a pale purple nail polish and use a black color to make an eye-popping design on two of your fingernails.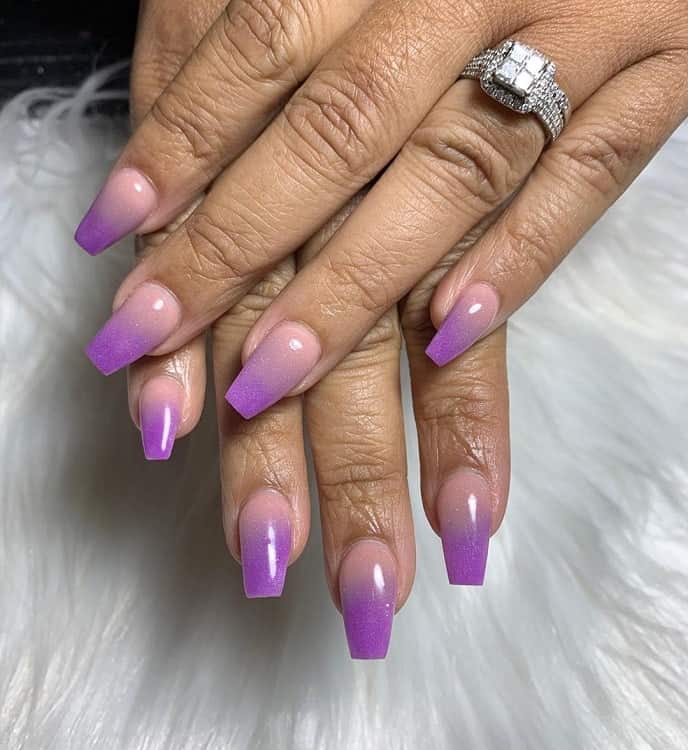 Want to try something new? A mesmerizing ombre for your nails is a brilliant choice. Start with nude nail color and transit to a purple shade for the tips.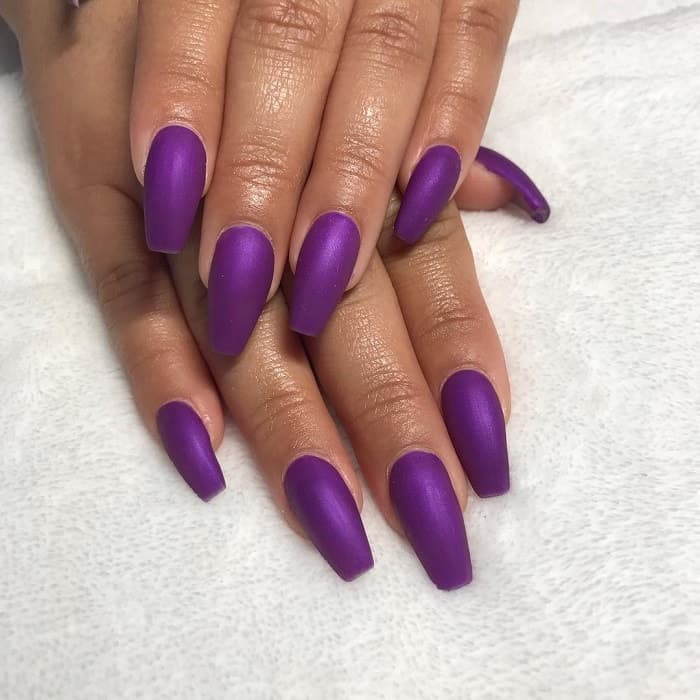 We guarantee you will adore these matte purple coffin nails. Create a coffin shape and your hands will look bold and classy.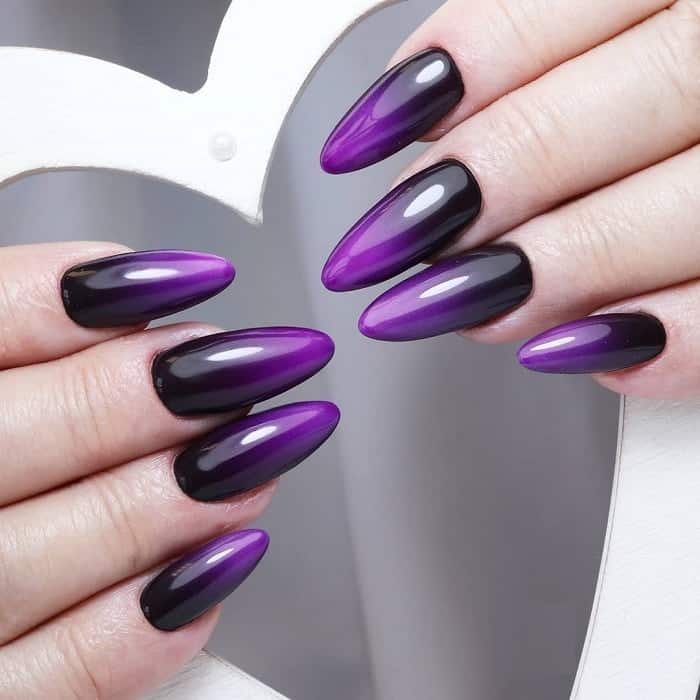 10. Neon Purple Acrylic Nails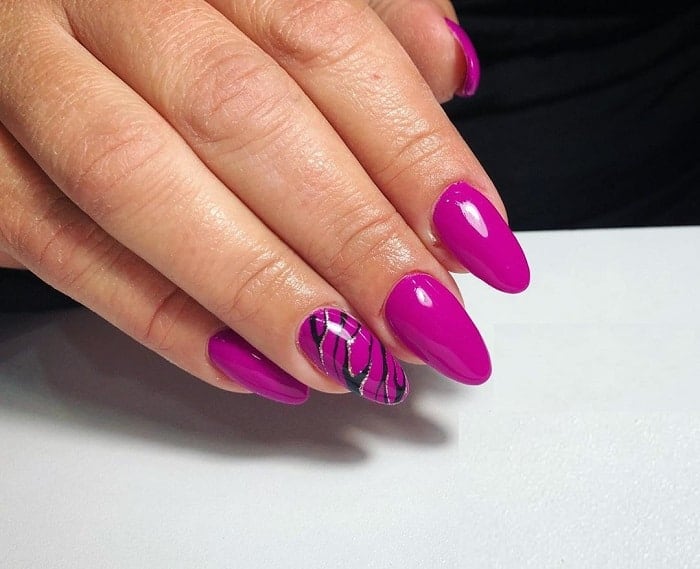 Purple acrylic nails look spectacular! You can create your favorite designs and spice things up with a little bit of glitter. Whenever you want to stand out, rhinestones are a good option when it comes to decoration!