According to numerous studies, the color purple symbolizes all the good things: royalty, ambition, peace, and creativity to name a few. So if you consider yourself a strong, independent woman, there's no reason not to have purple coffin nails!
Coffin nails, also often called ballerina nails because of their similar shape, are defined by their square-ish edges. They can be short or long depending on your preference and they look absolutely stunning in purple! To see all the ways you can jazz up your coffin nails in this lovely shade, read on!
Fashionable Purple Coffin Nails
Whatever mood or meaning you're trying to convey, let purple do the talking! Here are the 8 best coffin-shaped purple nail designs.
1. Light Purple Coffin Nails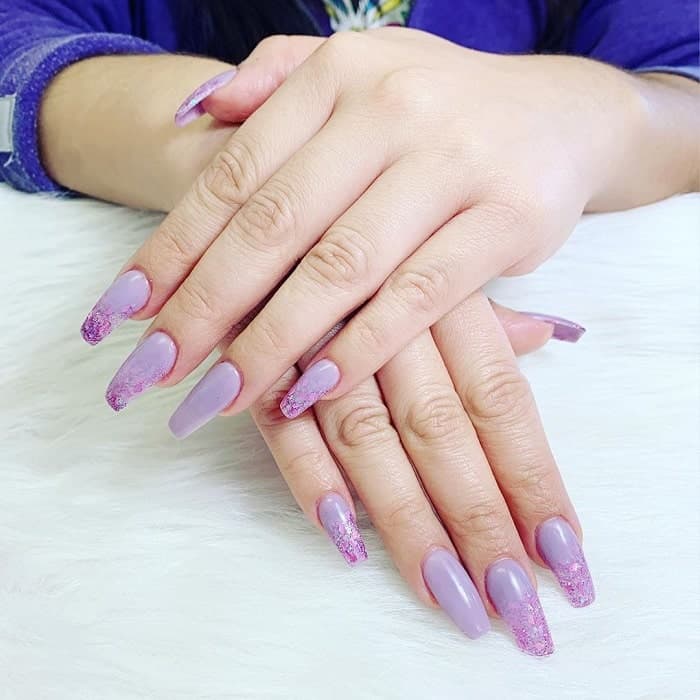 A lilac purple is guaranteed nail color to flatter light and pale skin tones. Try this beautiful color on long coffin nails, adding glittered purple to the tips.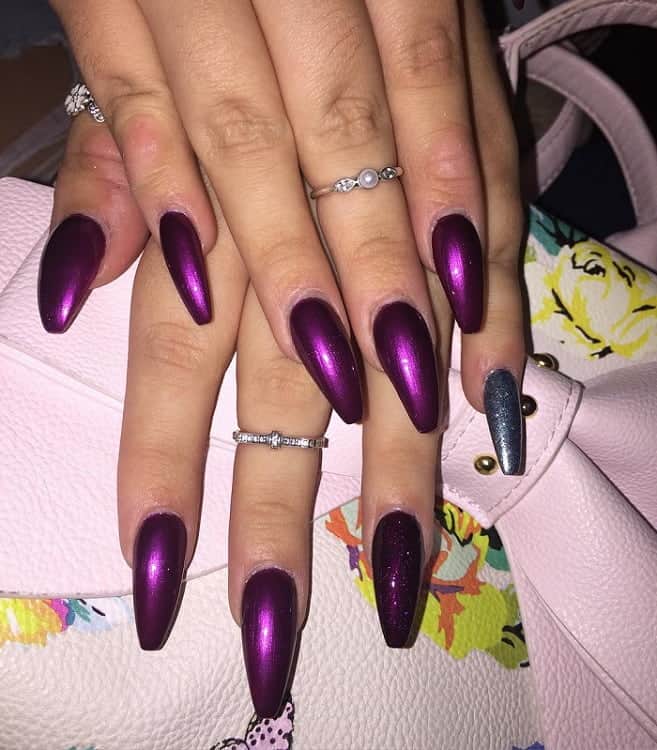 A purple metallic nail is dramatic and sure to get you noticed. We love the shine and shimmer from an accenting glittery purple nail.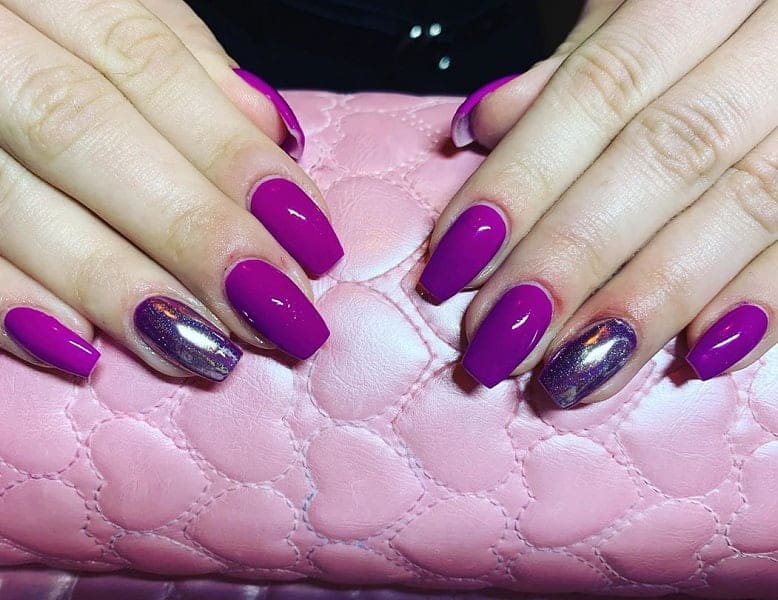 Wear both light and dark purple on your coffin nails by making an ombre effect or alternating the colors on each nail. A metallic purple can also make a beautiful contrasting accent nail.
4. Long Purple Coffin Nails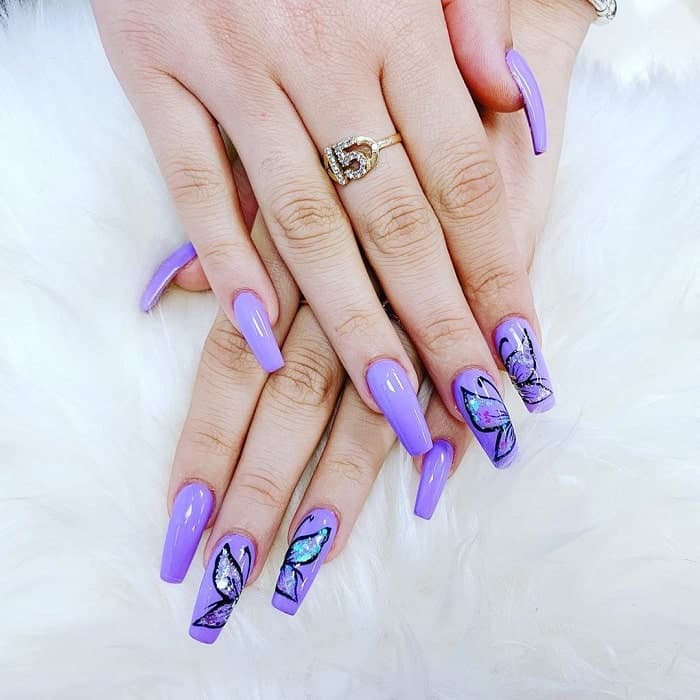 For spring time, let your coffin nails reflect the season by choosing a very light shade of purple. Butterfly decals outlined in black or simple nail stickers will bring your nails to life!
5. Matte Purple Coffin Nails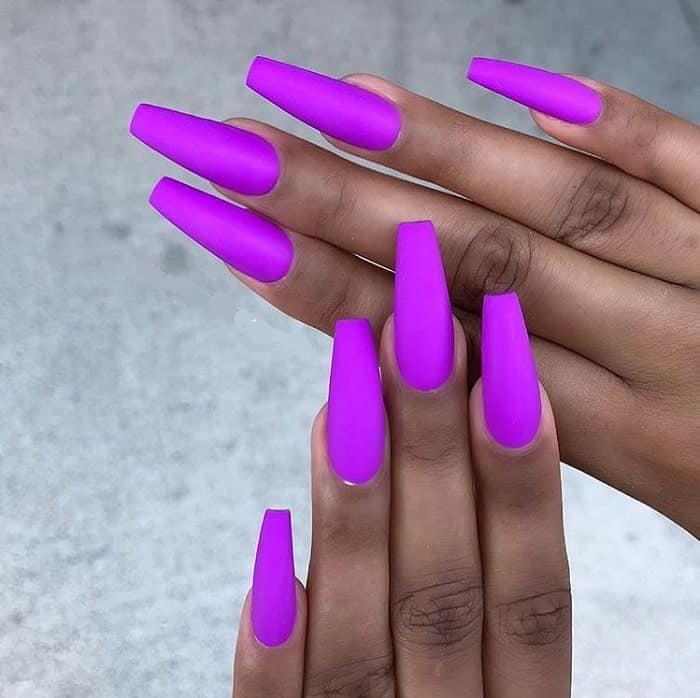 These purple matte coffin nails are so bright and vivid, they practically glow! This color will no doubt show off your dramatic extra long nails.
How to Type With Long Nails: Solved
6. Glittery Purple Nails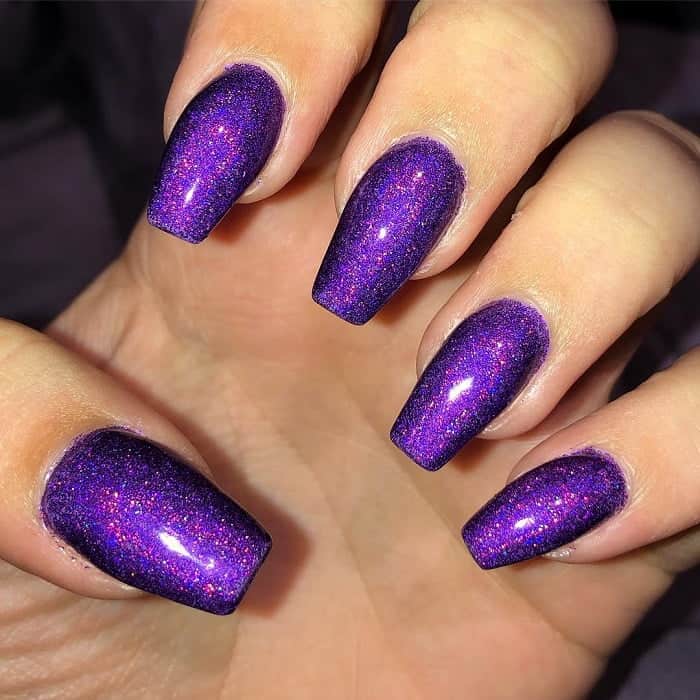 Going out on the town this weekend and want a gorgeous sparkly purple nail design to catch the lights on the dance floor? Choose glittery nails that won't let you down.
7. Purple Acrylic Coffin Nails
These cute lilac purple coffin acrylics are great for both spring and summer when a cheery manicure with soft color is what you're looking for. This person chose to add colorful sprinkles to the long pinky nail, an adorable touch that doesn't take a lot of extra effort.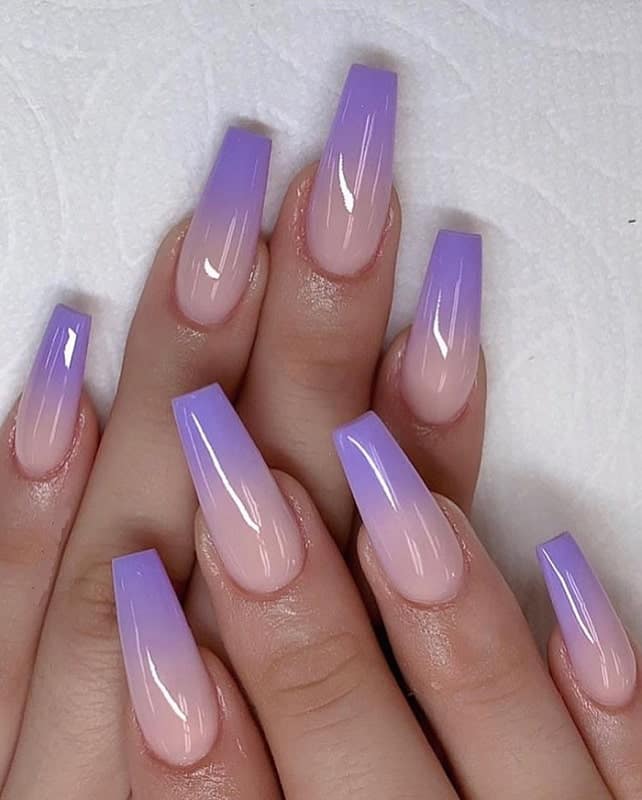 Start with a nude on your long coffin nails and let it fade into light purple for a soft ombre effect. This two tone nail design is enough to do at home if you don't feel like visiting the nail salon.
Which purple coffin nail design is your favorite? Make sure you save this list of guaranteed trendy designs so you can be stylin' for springtime or any other time you feel the desire for a manicure with a punch of color!