30+ Aristocratic Bling Nail Designs for 2021
If you love some serious bling jewelry, you will love these bling nail designs. Women who love to be showered in glitter, as well as diamonds, will find this design to be super trendy and perfect for them. Let's not forget that men also like seeing a little bit of glamorous bling jewelry on women.
Amazing Bling Nail Designs
Bling nail designs are something every one of us wants every now and then, right? And as long as they don't look tacky or flashy we are down for that manicure! Incorporating some sparkle and bling details is a unique way to pull off the most fabulous look. So if you are all about the shiny jewelry, big nails, and a big bling, people may look at you like you are on a whole new level.
You will look so high class and people might start treating you differently, they may also help you out a bit more with everything you need, so these nails could be a good luck charm.
#1: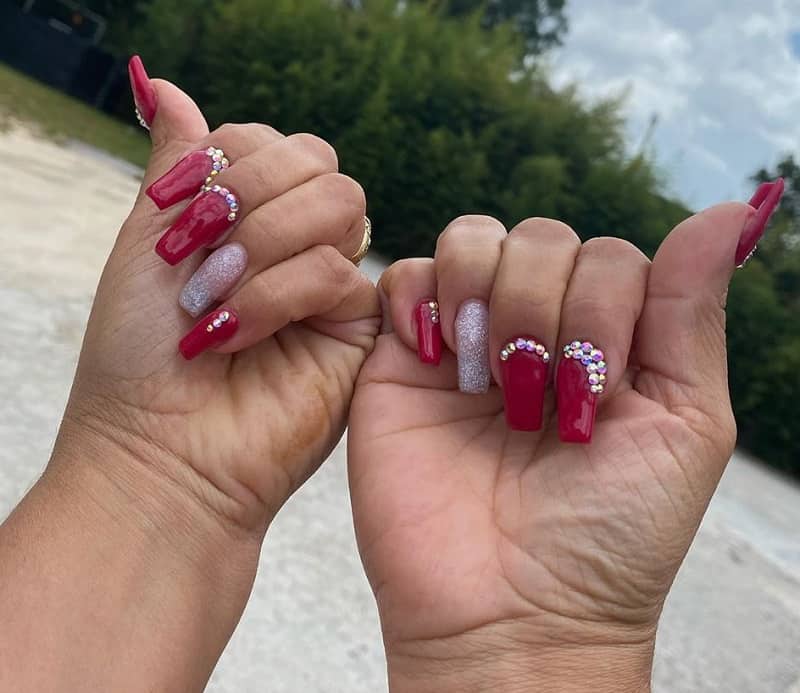 red bling nails
#2: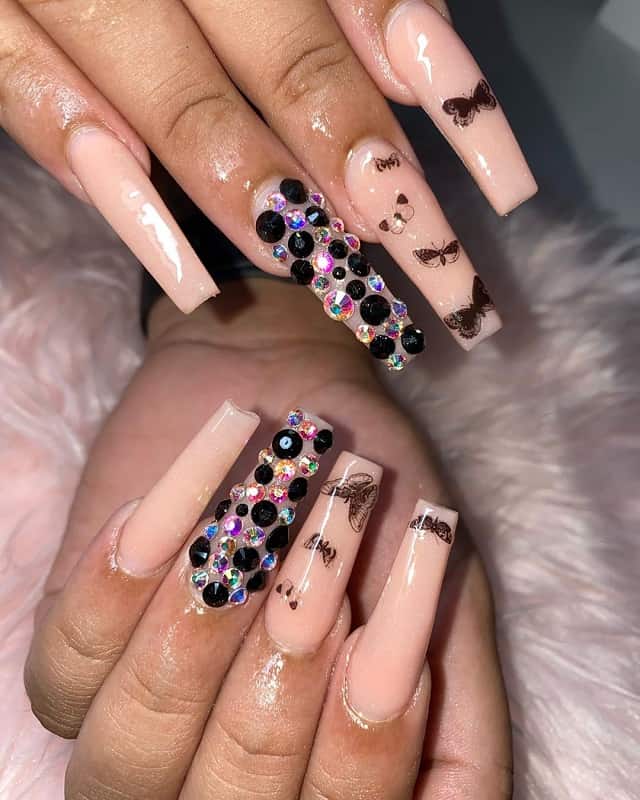 nude nails with bling
#3: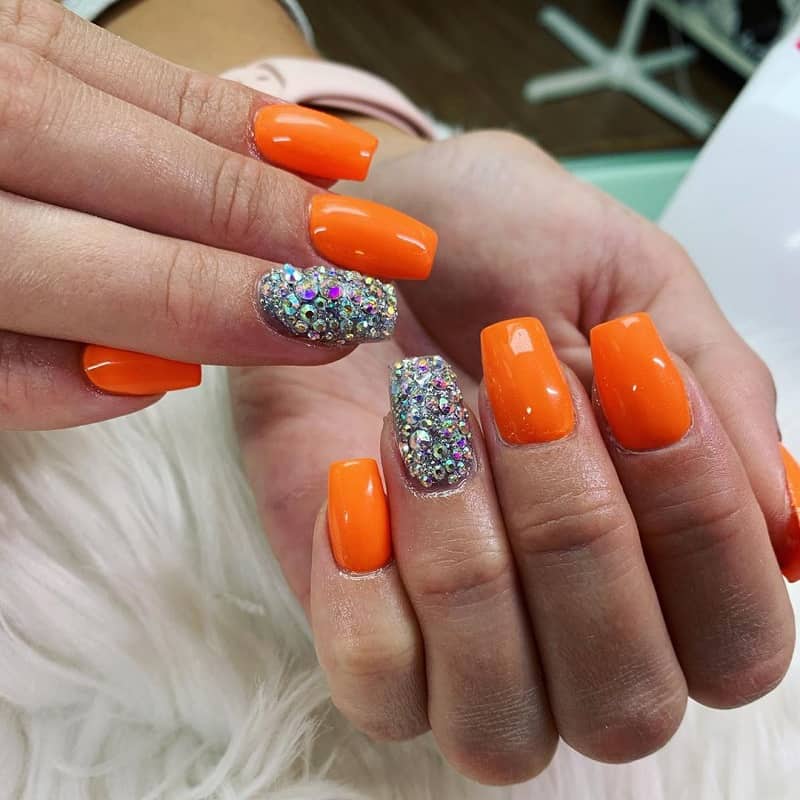 fall bling nails
#4:
bling coffin nails
#5: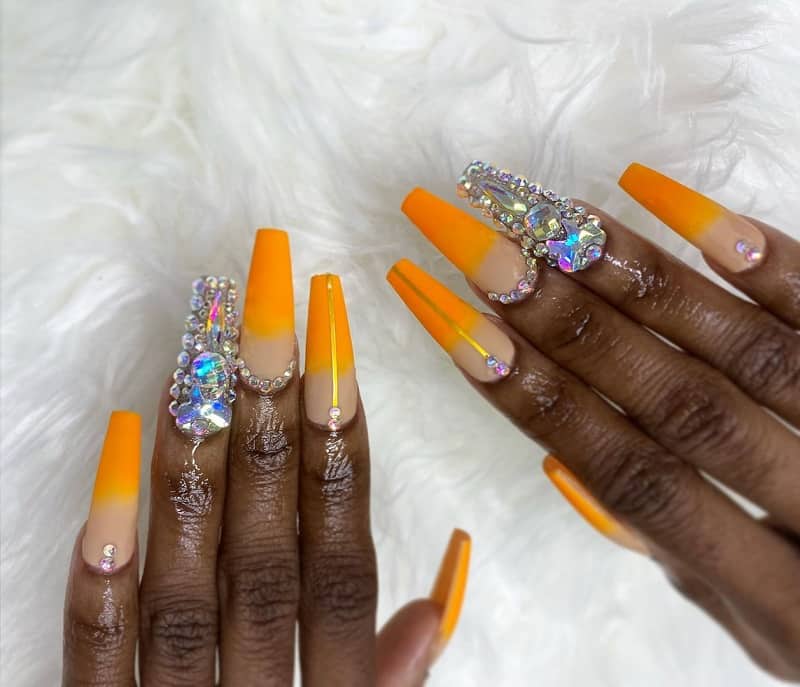 summer bling nails
#6: Purple Bling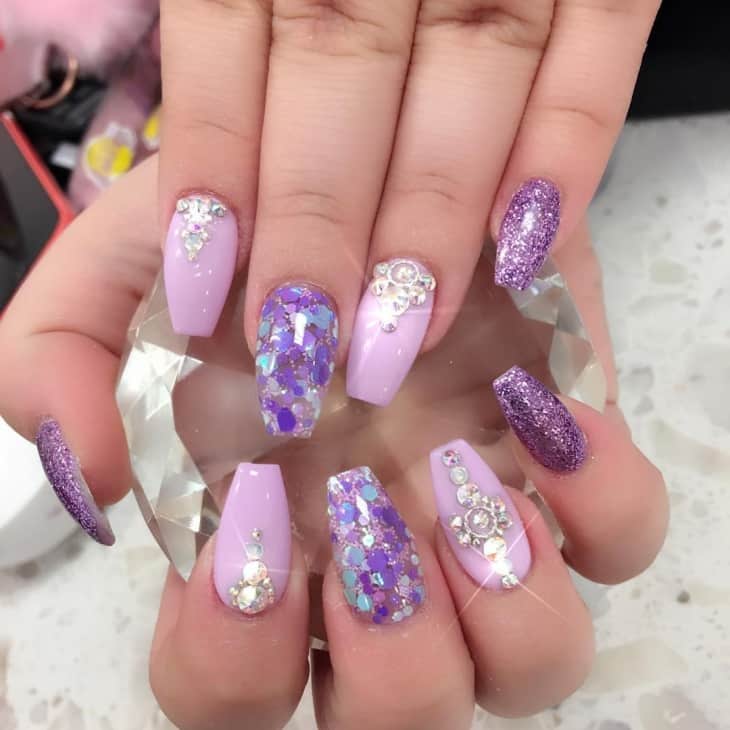 Purple base coat with a lot of attitudes is what is presented in this picture. This beautiful bling nail design looks like it just came home from a ball, and you were the most mysterious and beautiful princess who was wearing them as stylish as they can be!
#7: Light Bluish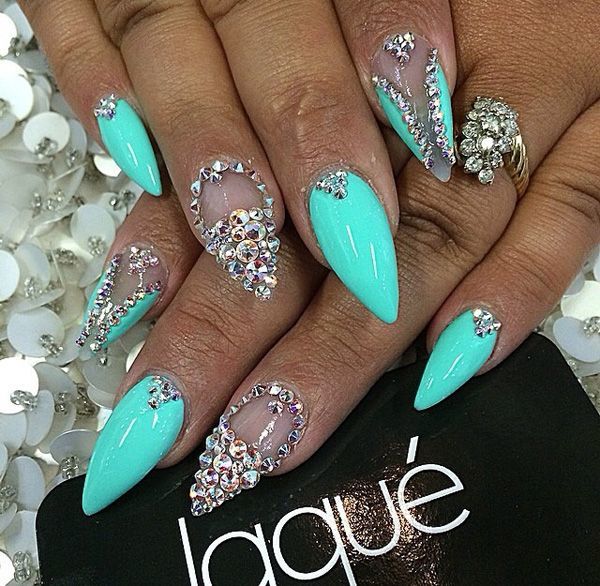 These acrylic long and perfectly shaped blue bling nails are here to give you a moment of silence. This is a true example of nail art and someone who likes to be bold and in the center of attention. Blue nails look so royal and charming, and especially if you add this many small stones on top.
#8: Just Like Fine China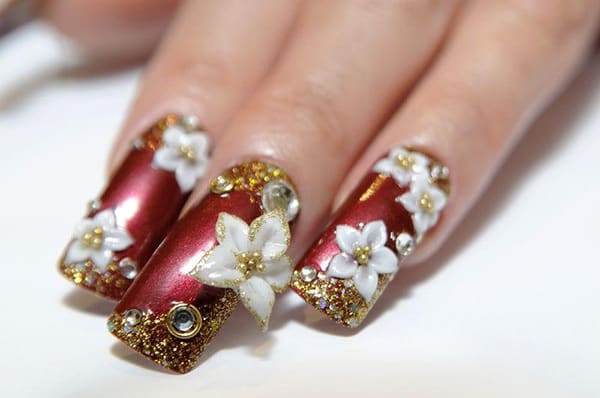 These bling nail designs have got some mean elements that remind us so much of China. They look like they've been crafted and made off of a Geisha's dress and it's a very unique and beautiful one!
#9: Big Hearted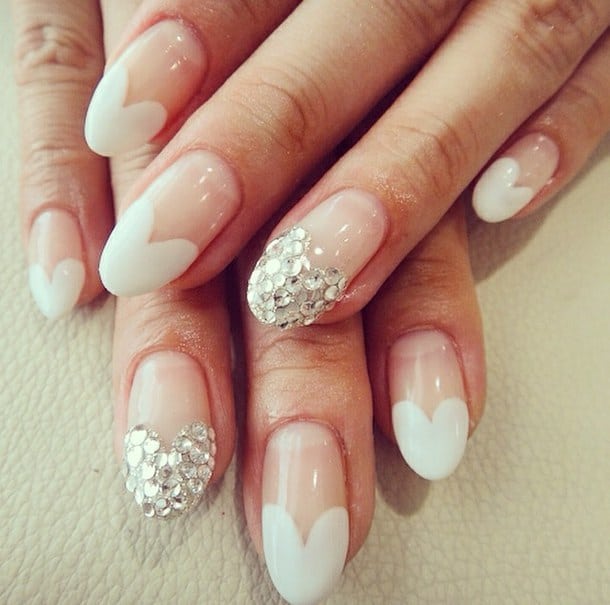 Perfect for some lovely moments, or Valentine's Day, these nails look perfect for your date nights and are giving out that princess vibe to everyone around you. You will look very calm and charming with this nail design, and don't forget that the word irresistible will pop to everyone's mind once they see you since that is what you will look like with these pink jewels.
Shine With These Diamond Nail Designs
You can also try the below bling nail with mirror base:
#10: Pray For The Grey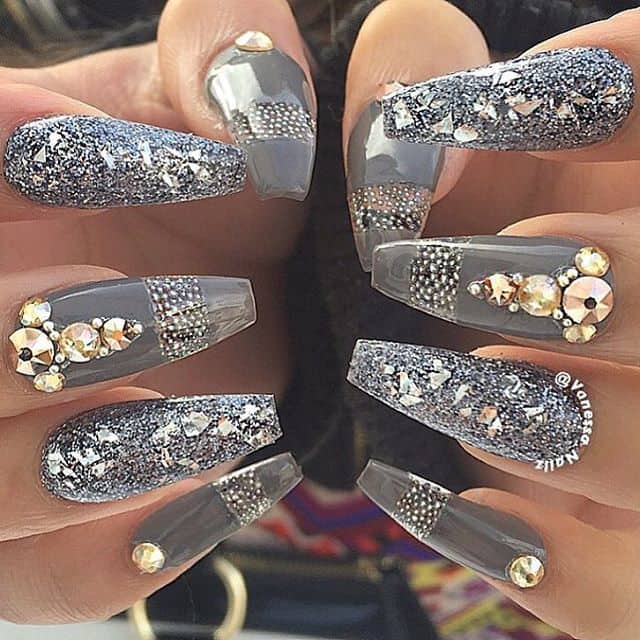 Breathtaking ice cold bling nail with rhinestone will awake the Winter queen that's inside of you! Extra long, extra sparkly and extra pumped up, these nails will get a lot of attention and a recognition from everyone around you. Make sure to give out credit to your nail technician if they pull these off as good as on this picture!
#11: Matte Perfect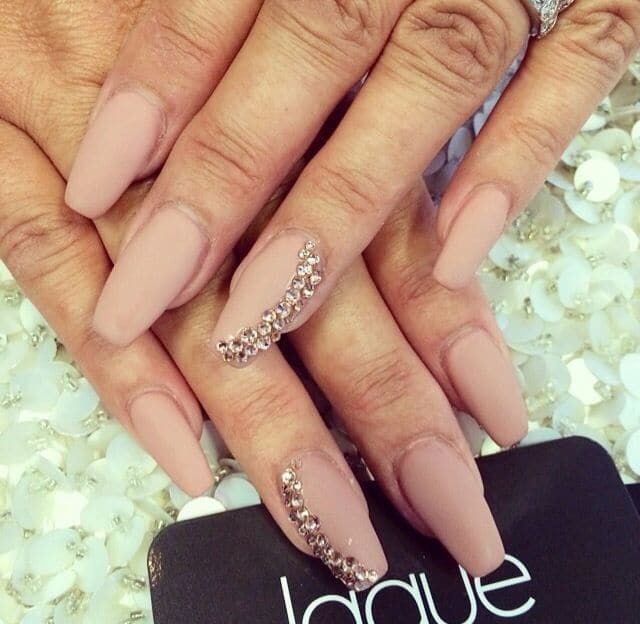 Simple bling nails can look just as beautiful as all of the other extra spiced up nails. These nails are a symbol of women who see what they like, and they get it. Everything is so detailed and planned, yet minimal. Perfect for ladies who like to stay in the safe zone and don't like to push it too hard. Browse the matte nail designs we love.
#12: Circus Vibe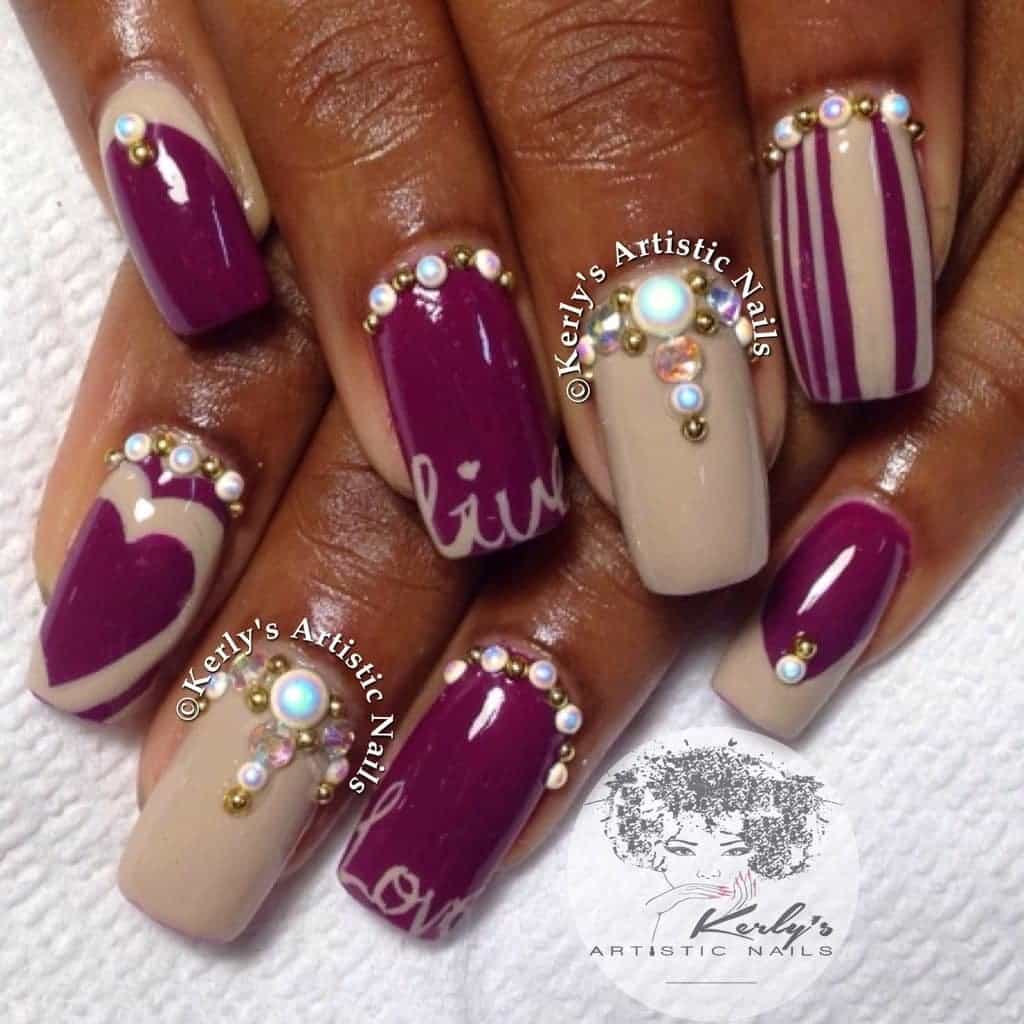 Circus nails are out of this world! There is something so circusy about these nails and the colors that have been used to achieve this design. Maybe you are not in the circus, but you will for sure be the star of the show if you get these dark burgundy/purple bling nail designs.
#13: Emerald Harmony
Emerald color or the Emerald Stone is a seeker of love and a revealer of truth. It represents harmony, justice, and compassion. Since that explanation is so gentle and light imagine adding the strong and vibrant cheetah print next to it. Mixx and match of everything, but hey who could complain, they look so beautiful!
#14: Looks Like Someone Said Yes
Perfect for your wedding day, this bling nail art is so pure, crystal and a true form of something beautiful and peaceful. Just imagine wearing that engagement ring and you get the full picture fulfilled with the shiny shimmery details.
#15: Irish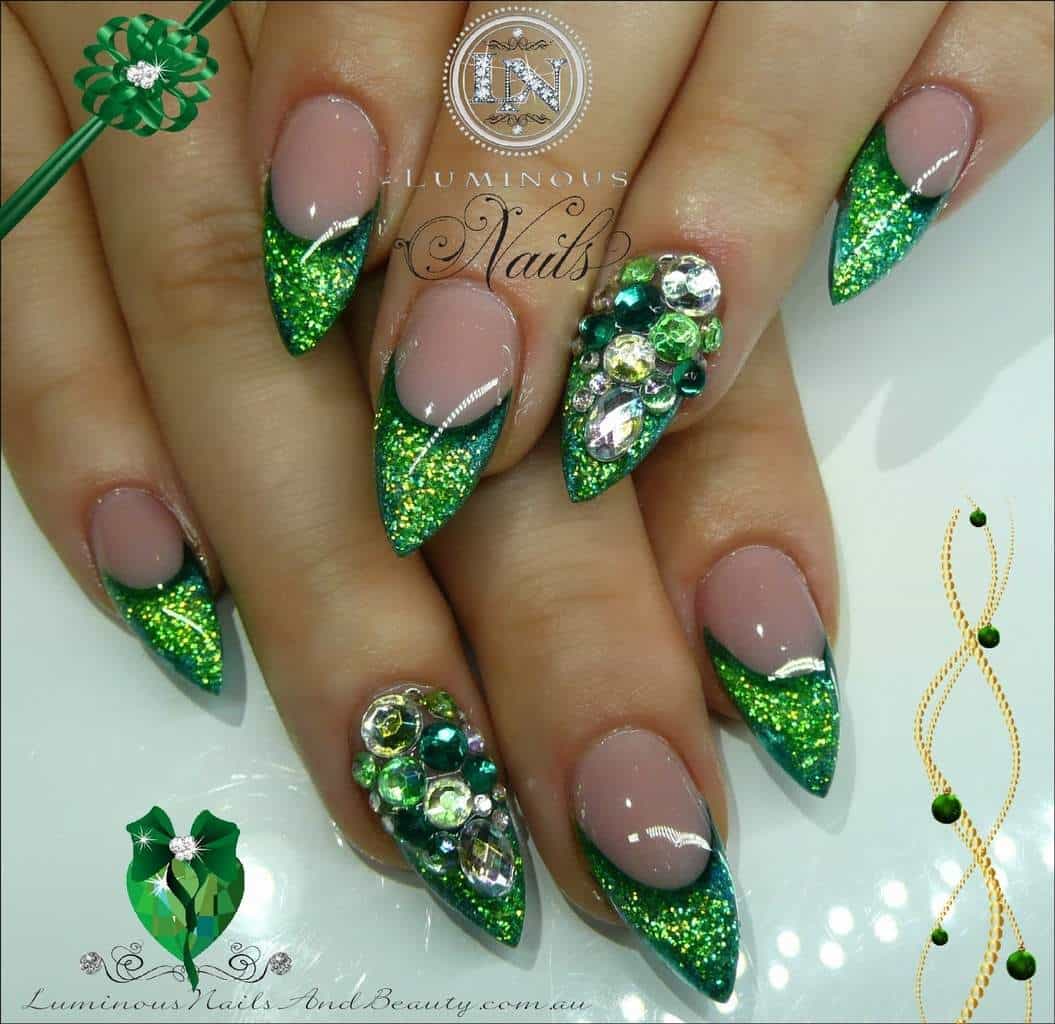 They can't get more Irish than this. Perfect glittery bling nail that represents Ireland or St. Patrick's Day. Did you know that the Irish marriages last only on an average base of 13 years? Who would have known? The couples, however, don't get divorced, but they just start living separately with their new partners.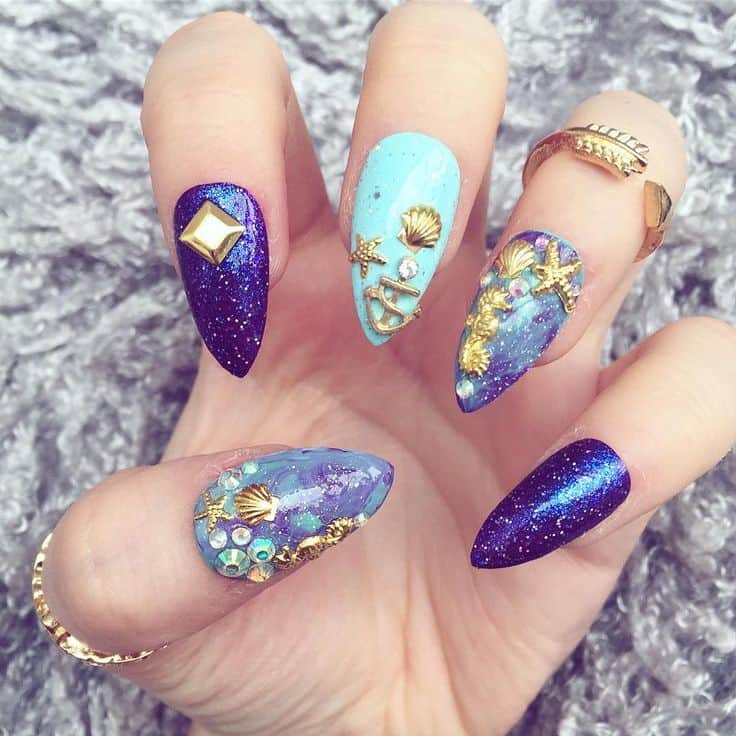 Mermaid acrylic bling nail design is for our little sea princesses, perfect for the Holiday season and that summer breeze. Imagine sipping a cocktail by the beach and relaxing in the sun. I can't wait for summer to become a true Ariel.
#17: Cruella de Vil
Are you feeling the mean Cruella flow in the air? These nails look fierce, so don't be surprised if you wake the fear in people's eyes.
#18: Feather Glow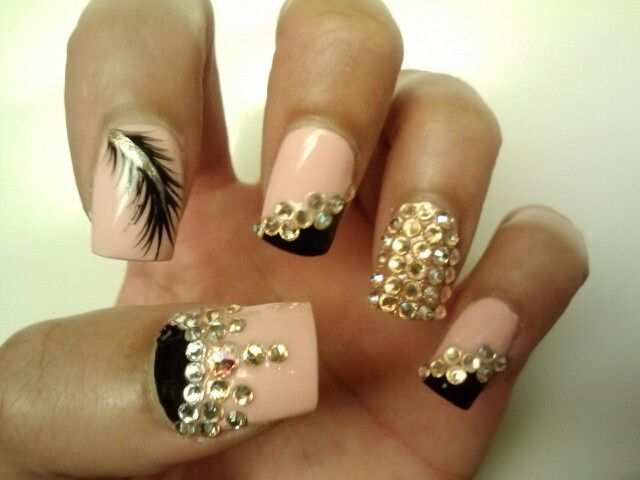 Some chill and relaxing tone can be seen and felt with these bling nail designs. Lighter colors with stone jewelry are your go-to nail combination for dates, proms and night outs that will be spent in a search for a perfect guy. Good luck girl!
#19: Bling Nails With Yellow Stone
Yellow gemstones have cute meanings, such as enlightening, wisdom, cheeriness, joy, action and youth. The yellow color also symbolizes the sun. For those born in the month of November this gemstone and the color should be their go-to nail option since these gems are their birthstones.
#20: Short But Cute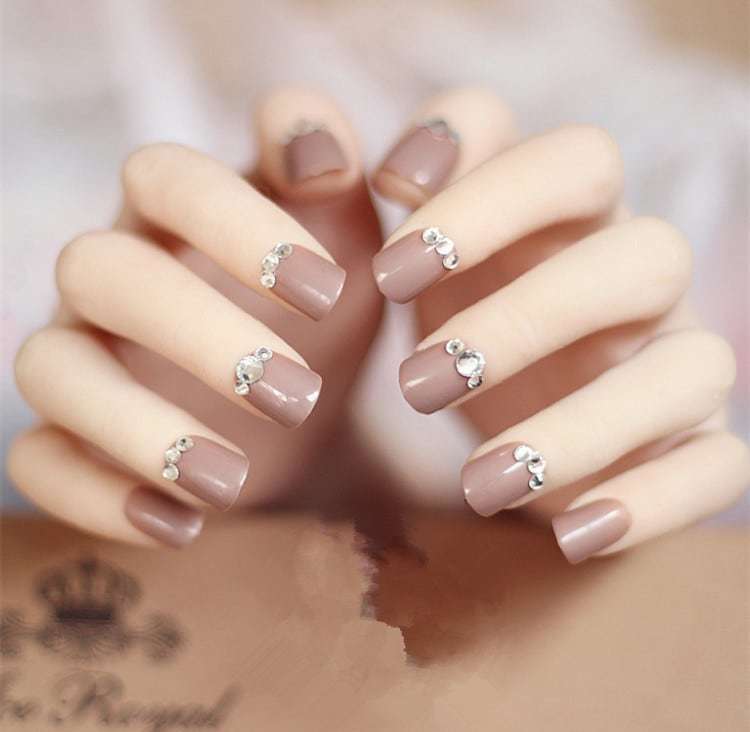 Short and tan nails with some bling nail design can be your go-to combination for some meetings or pretty much anything formal. They are the perfect coffee colored nails and have that positive morning feeling just by looking at them.
#21: Pink Lover
Soft and gentle colors with some bling nail design are perfect for every princess who likes some extra shine. Be very patient with these and appreciate them since they are a true example of creativity and modern nail art.
#22: One Is Enough
Often one stone on your nails can look enough. These mono-colored white nails with just some pop of the bling look peaceful and have got a strong winter vibe. Snowflakes, snow cones and snowman, just let it snow let it snow let it snow!
#23: Yellow Babe
Yellow color as a symbol of the sun and energy will give you just the right amount of the power and will to get out there and shine like a diamond! Cute bling nail design with hints of silver color will leave everyone breathless when around you since you will look like a true princess of the sun.
#24: Mini Fab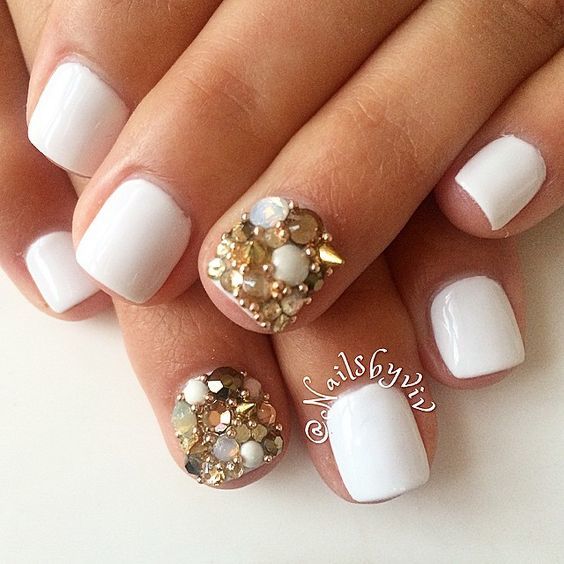 These short mini and fabulous nails with gold bling are easy to pull off, and you get extra credit for having your natural nails instead of the tips or acrylics.
#25: Mad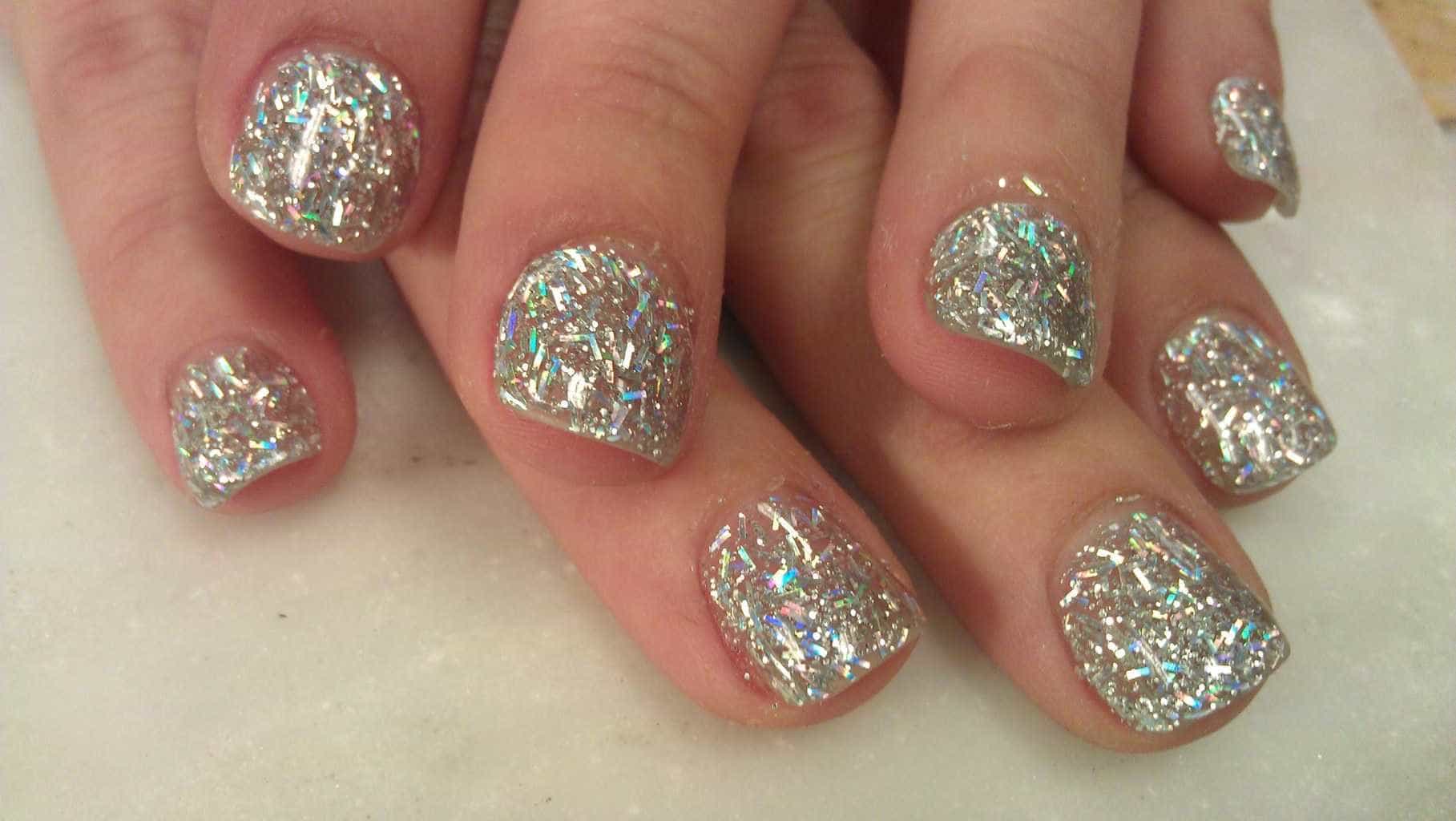 Super fun and glittery bling nail design that should calm you down and everyone in your presence because they are so neat.
#26: Subtle And Simple
For our Prima ballerinas out there, with some subtle bling nail design, you will look ready for a showdown and some extravagance.
Add Sparkle to Your Nails with Rhinestone
Make your Nail More Attractive With These Bling Nail Designs
Choice. An act of choosing between two or more possibilities. Face your demons, roll up your sleeves and start making your choices. Which one of these bling nail designs is your favorite?