Ask anyone about Korean nail art and they'll say it consists of mostly simple yet cute patterns and designs. Pink is the most chosen shade of polish and designs are usually given little crystal stones for bling and flash.
While it's more common for women to choose long nails for a Korean style, don't fret if you prefer a short nails.
When it comes to your Korean nail art, as long as you add plenty of glitter and crystals, you'll be on-trend. But that doesn't mean every style features a load of shiny things – you can add just a few pieces for nail shine. Just take a look below!
Stunning Korean Nail Art
Korean-themed nail art is beautiful and definitely a way to get your nails noticed. Check out our list of 20 ideas to get your creativity flowing!
#1. 3D Flowers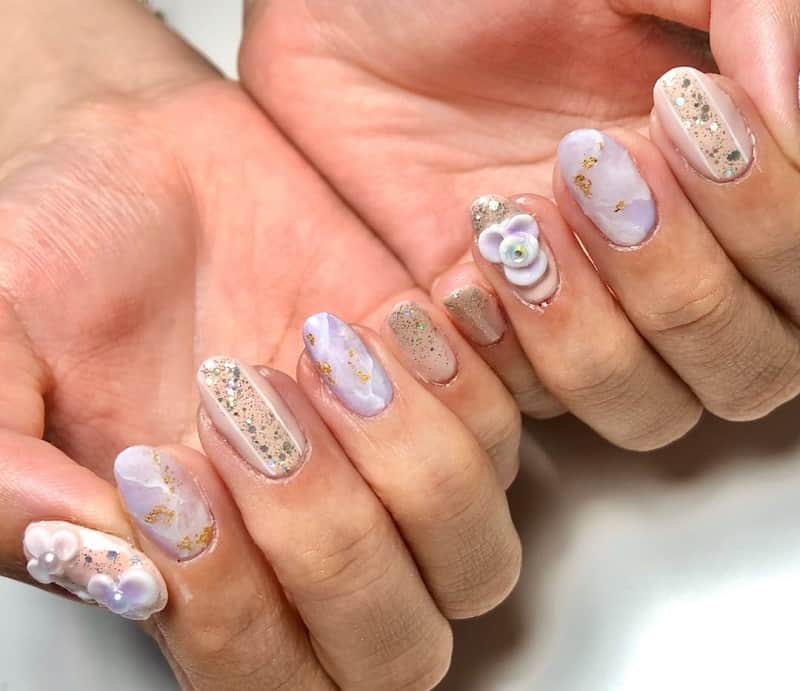 There's no shortage of detail in this 3D Korean nail art. A marbled purple, pink, and peach polish look gorgeous with glitter and a few touchable flowers.
#2. White-Tipped with Cherries
A French manicure is beautiful when given tiny cherries. Make those nails shine by glossing over the art with a top coat.
#3. Purple Eyes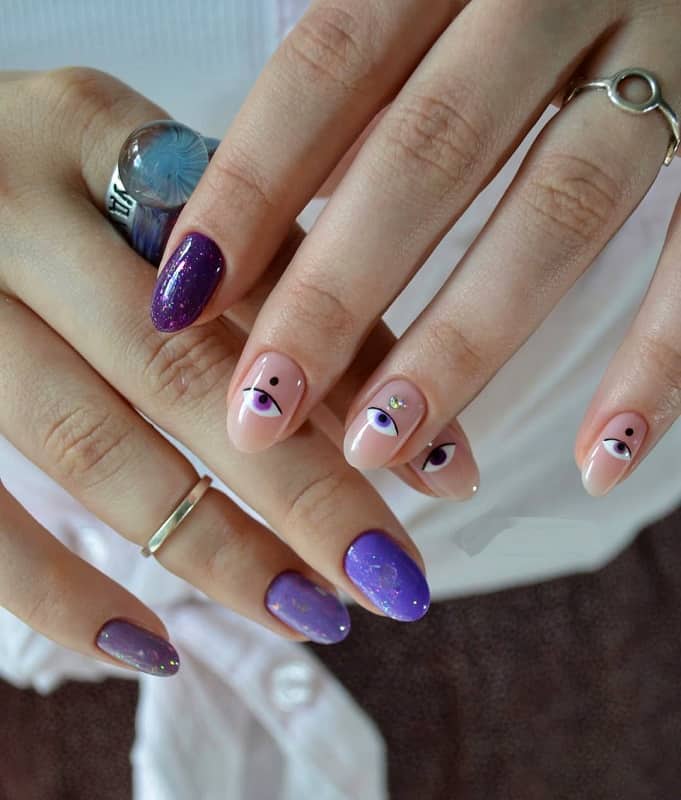 Using nail stickers, you can make these feminine Korean nail art featuring different shades of purple and purple eyes.
#4. Rainbow Acrylics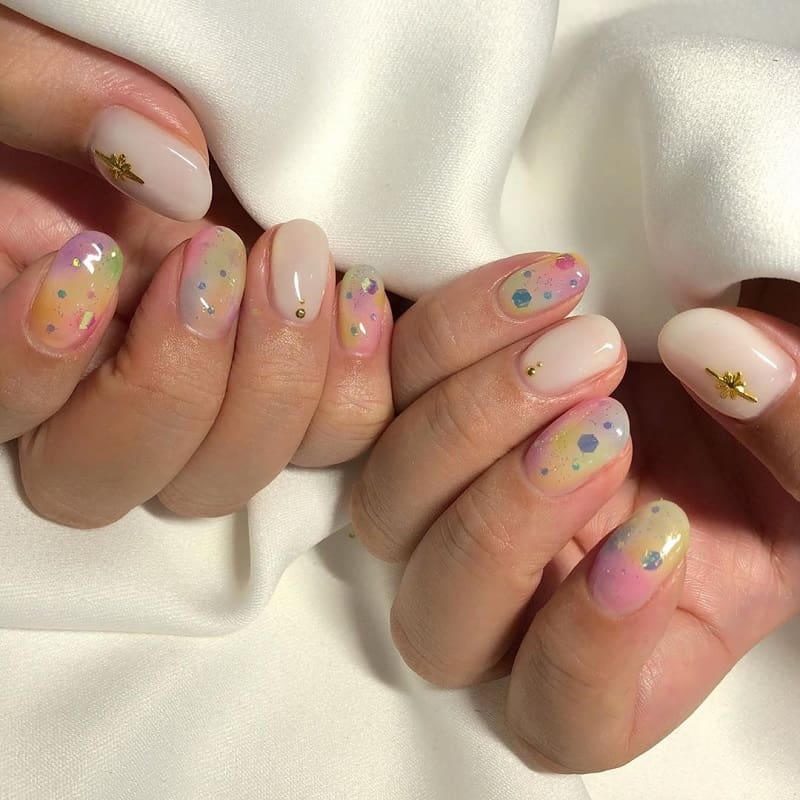 Acrylic nails are a good option if your nails are short and you can't get them to grow quickly. A beautiful rainbow gradient stuns with a little sparkle from rhinestones and glitter.
#5. Orange and Yellow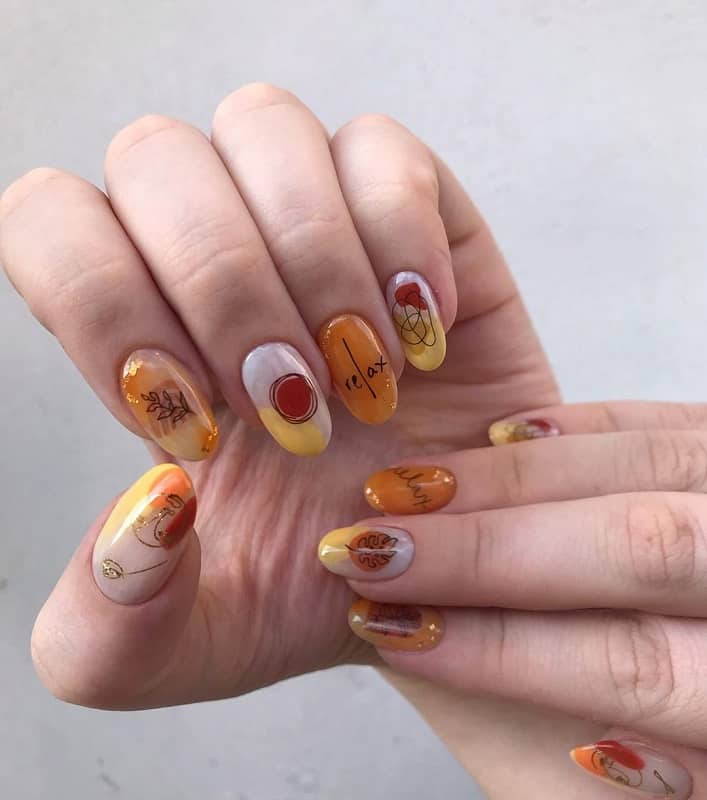 Many women think orange and yellow is only for those "out there" nail designs, but the colors make a beautiful backdrop for Korean nail art featuring slender black leaves and gold roses.
#6. Almond Jeweled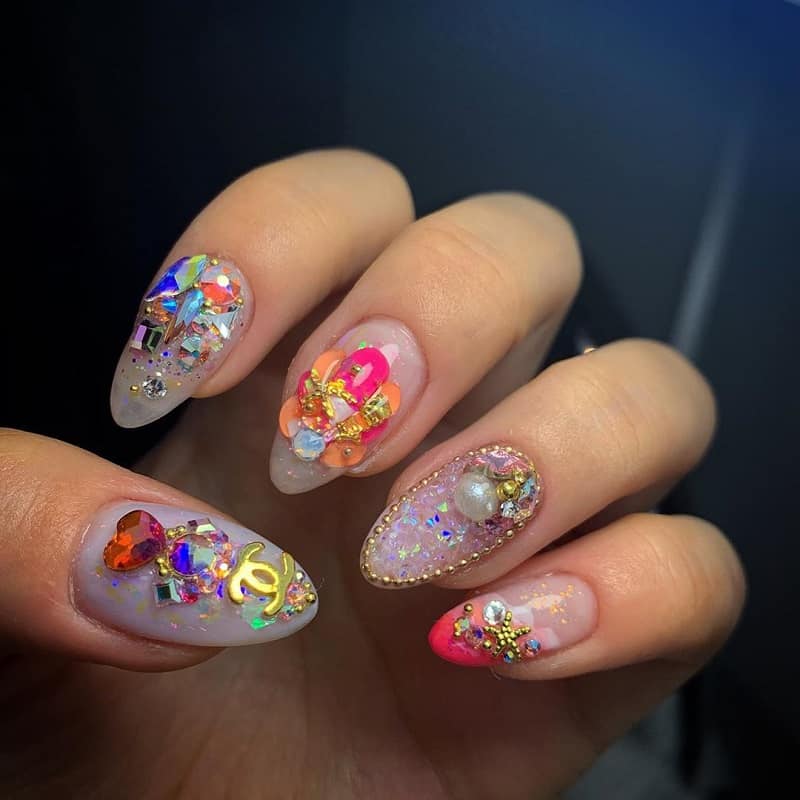 On an almond shaped nail, add tons of rhinestones and 3D details over a clear base.
20 Joyous Japanese Nail Art To Stand Out from Crowd
#7. Korean Love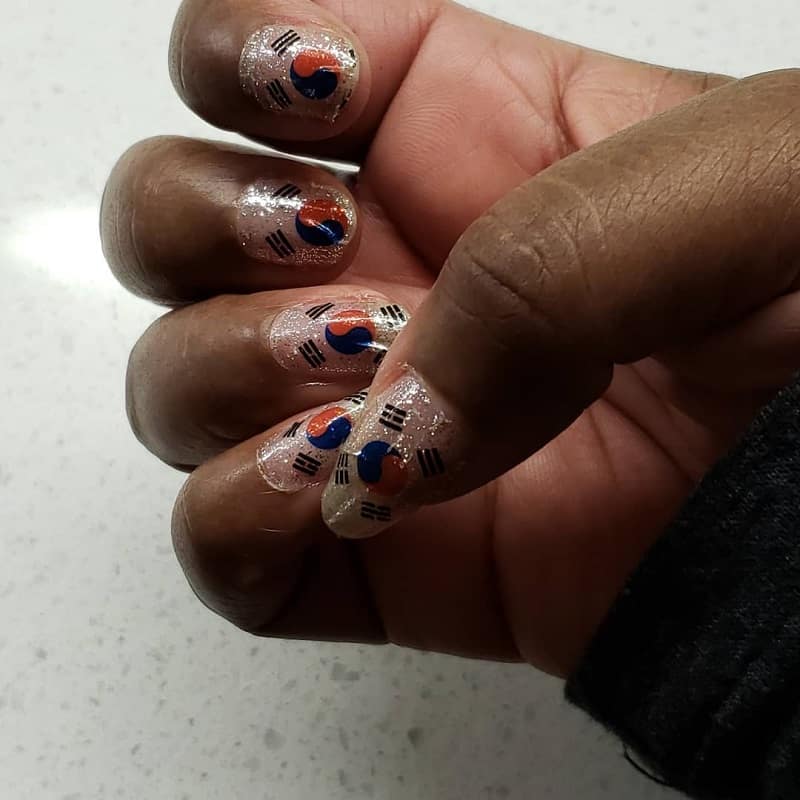 Flaunt your love for Korea by sporting the country's flag on your nails. This design uses clear glittered polish for a background but any color will do.
#8. Sea Foam Green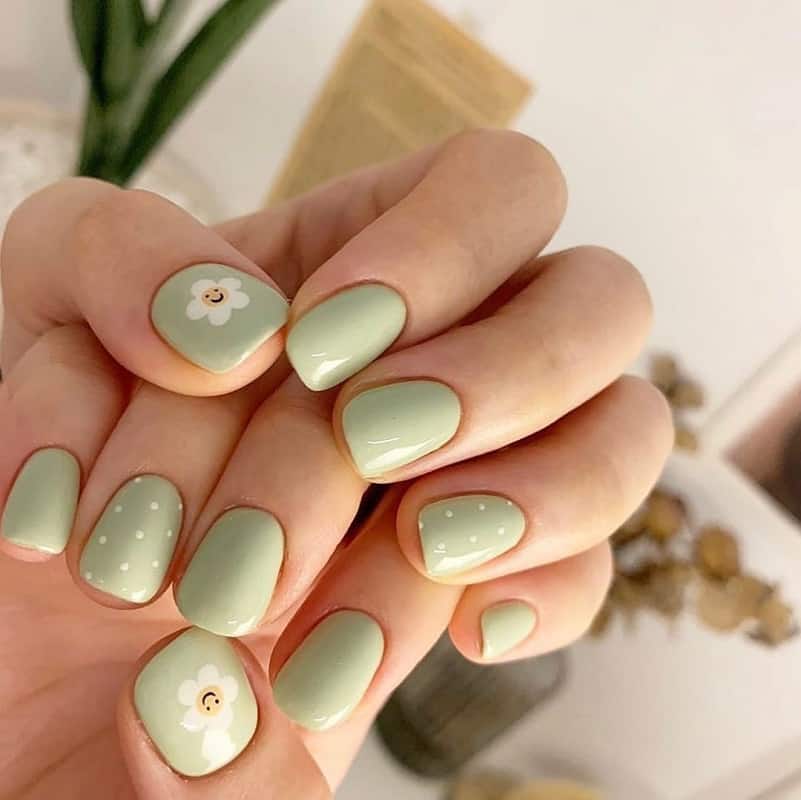 White daisies with smiley faces and white polka dots are the perfect touch on short sea foam green Korean nails.
#9. Purple and Gold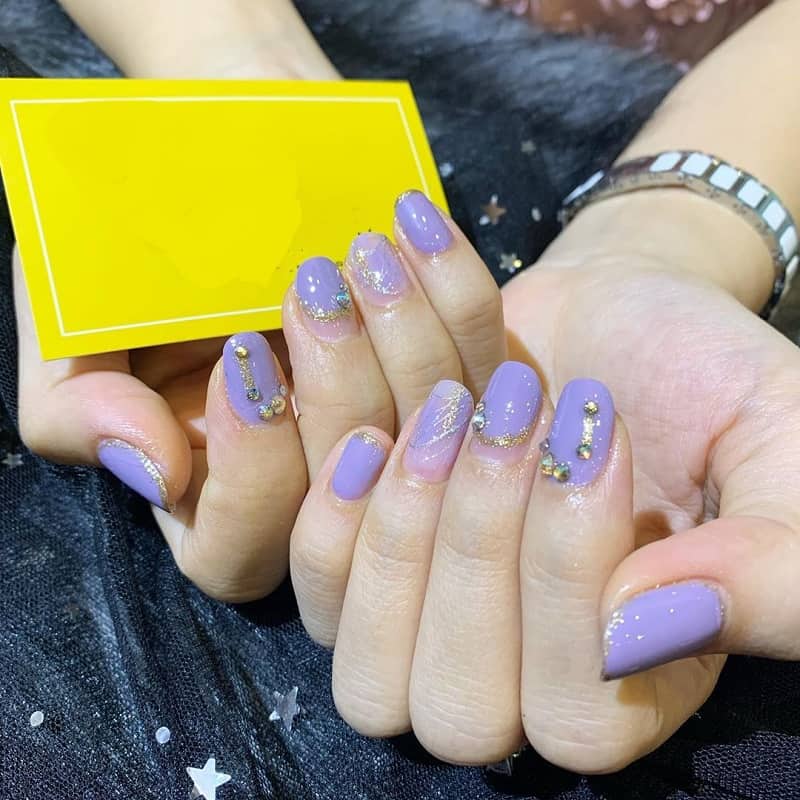 Short to medium length nails best suit this beautiful shade of purple with its gold glittering and 3D rhinestones.
#10. Shiny and Pink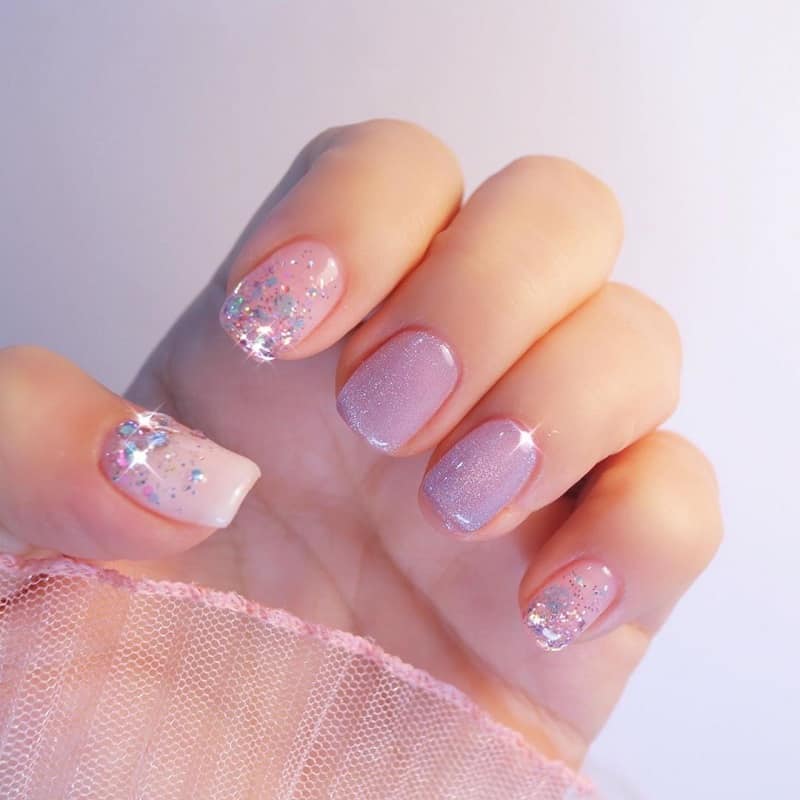 To add some bling to Korean nails, use lots of glitter and shiny stones on pink and clear polish. Make sure to seal with a top coat to protect your precious art.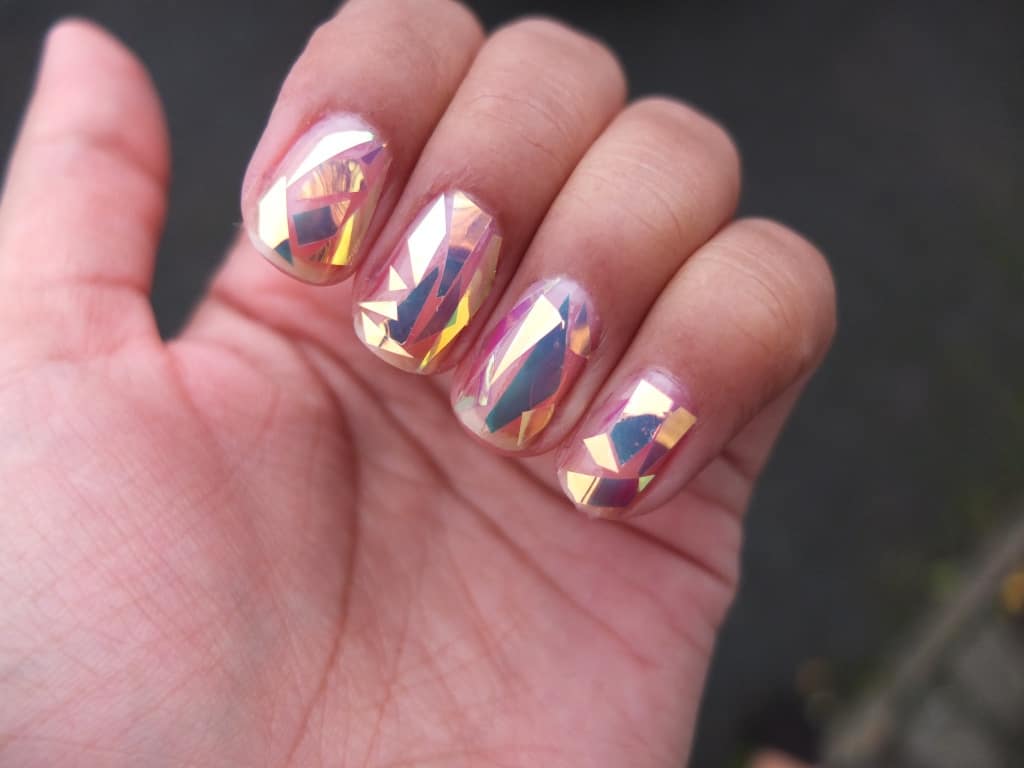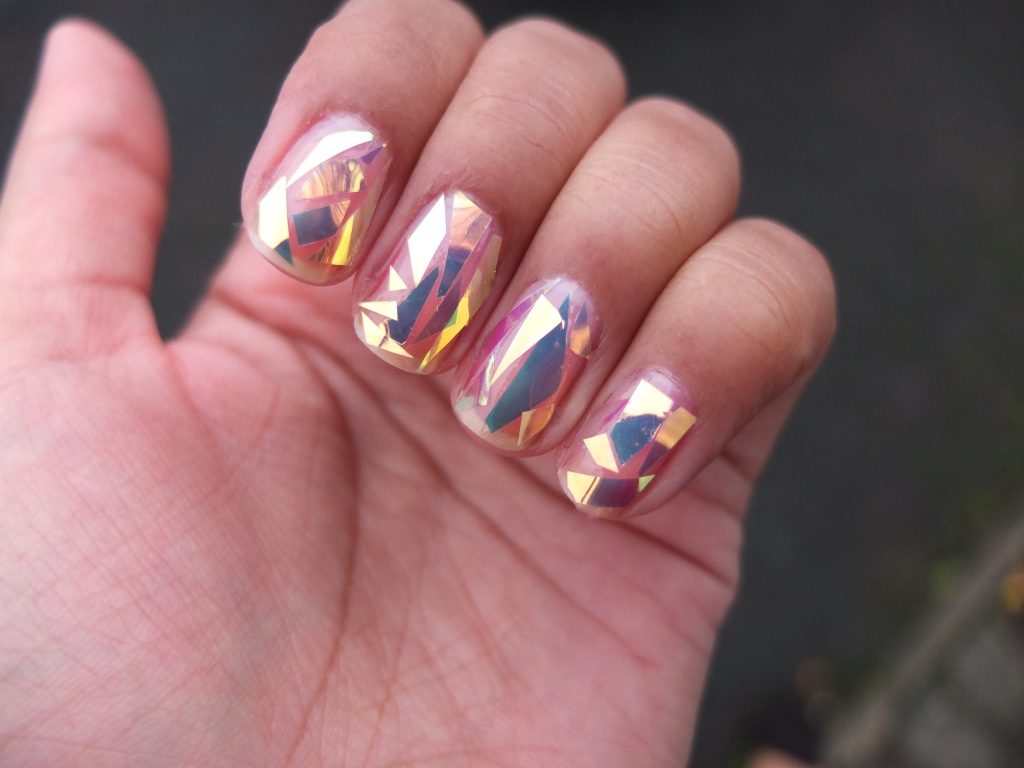 If you are more into shiny looks you can absolutely have this type of nails that is available at Korean nail art salon.
This was the Korean nail art trend in 2023. Grab this Korean nail art to shine brighter than before in 2023 also.
Cherry Blossom Nail Art to Celebrate The Festival
#12. Better Half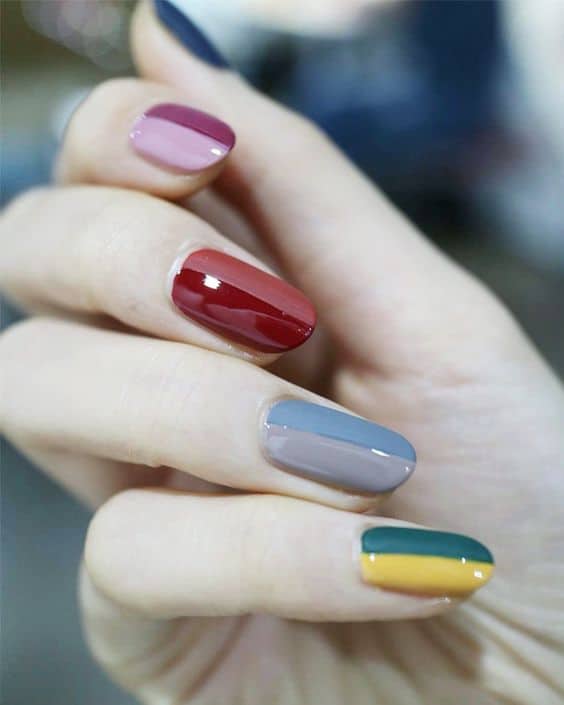 This is another innovative Korean nail art design from nail artists. This design is very simple yet it looks beautiful. Because simplicity is the ultimate beauty.
If you are planning to have something plain and beautiful, this is the perfect one for you.
#13. Flower Accent
Keeping half of the nails different from the other half is a popular trend in Korean nail art designs. You can paint your nails with yellow color, then accentuate one nail with a flowery image like that of the picture.
#14. Reigning Rings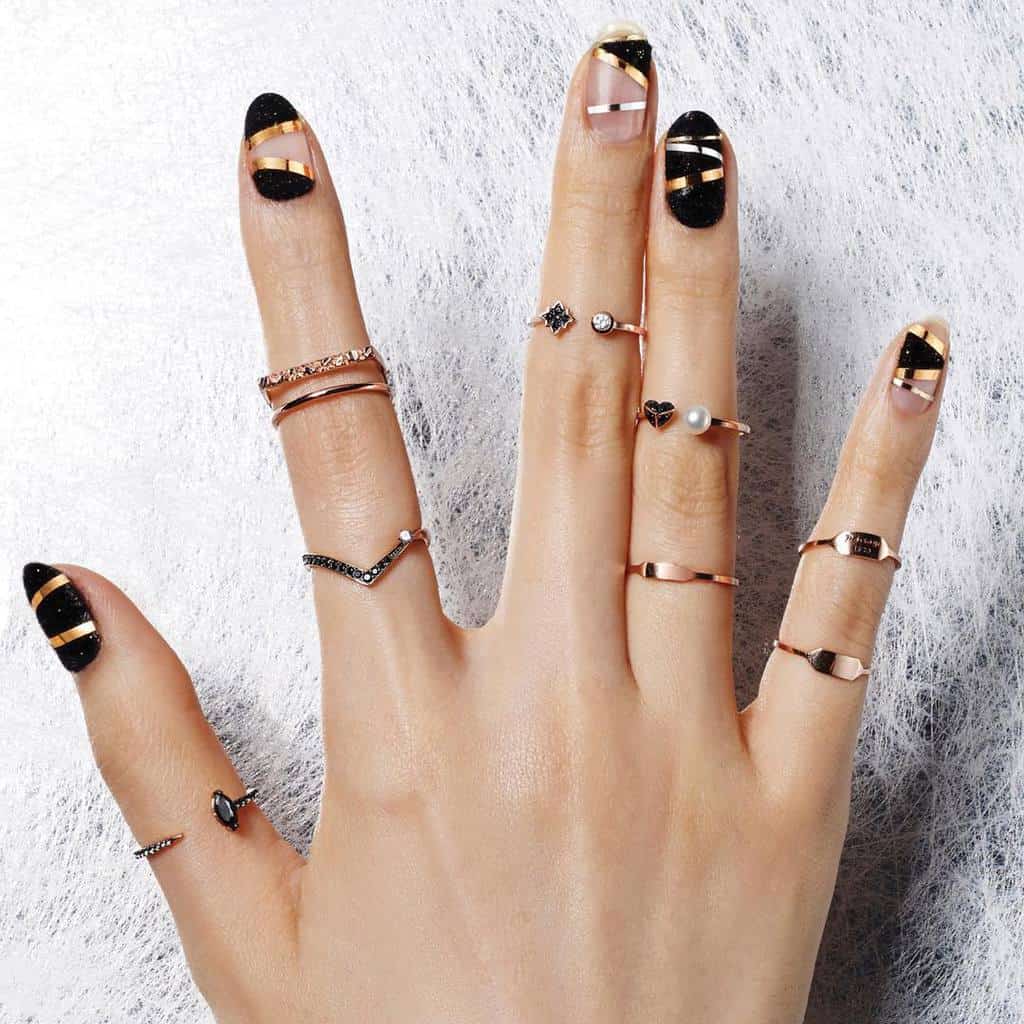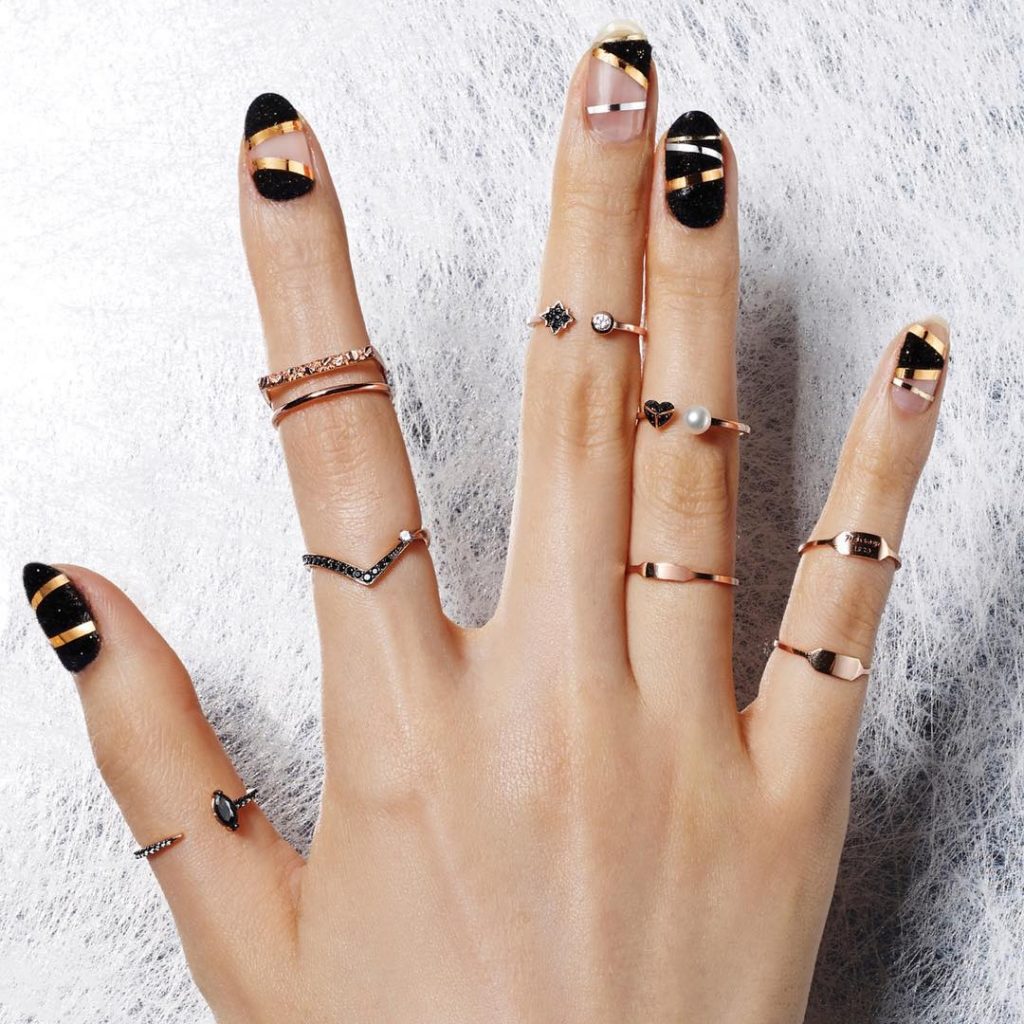 Korean nails are very famous on Instagram. Korean nails on Instagram is a largely searched keyphrase on google.
You can have this stunning Korean nail art hit the floor of Instagram. These different types of rings are complimenting the whole design.
#15. Colorful Bliss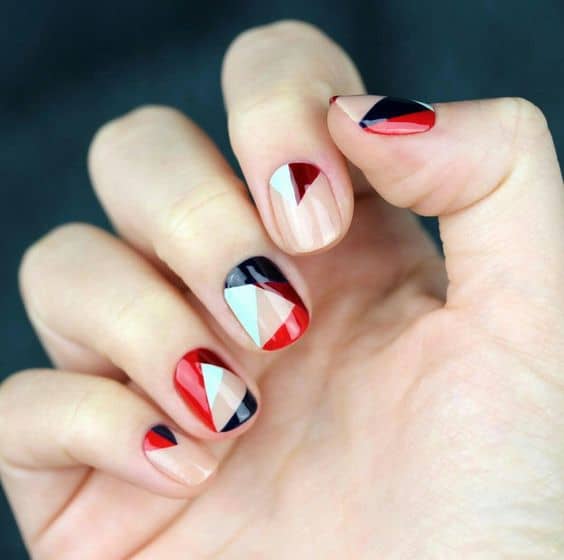 If you like it colorful, this Korean nail art is made for you. You can paint your nails with different colors and combine them in an organized pattern to give them a luxe look.
Nail Polishes That Changes Color With Your Mood!
#16. Futuristic Nails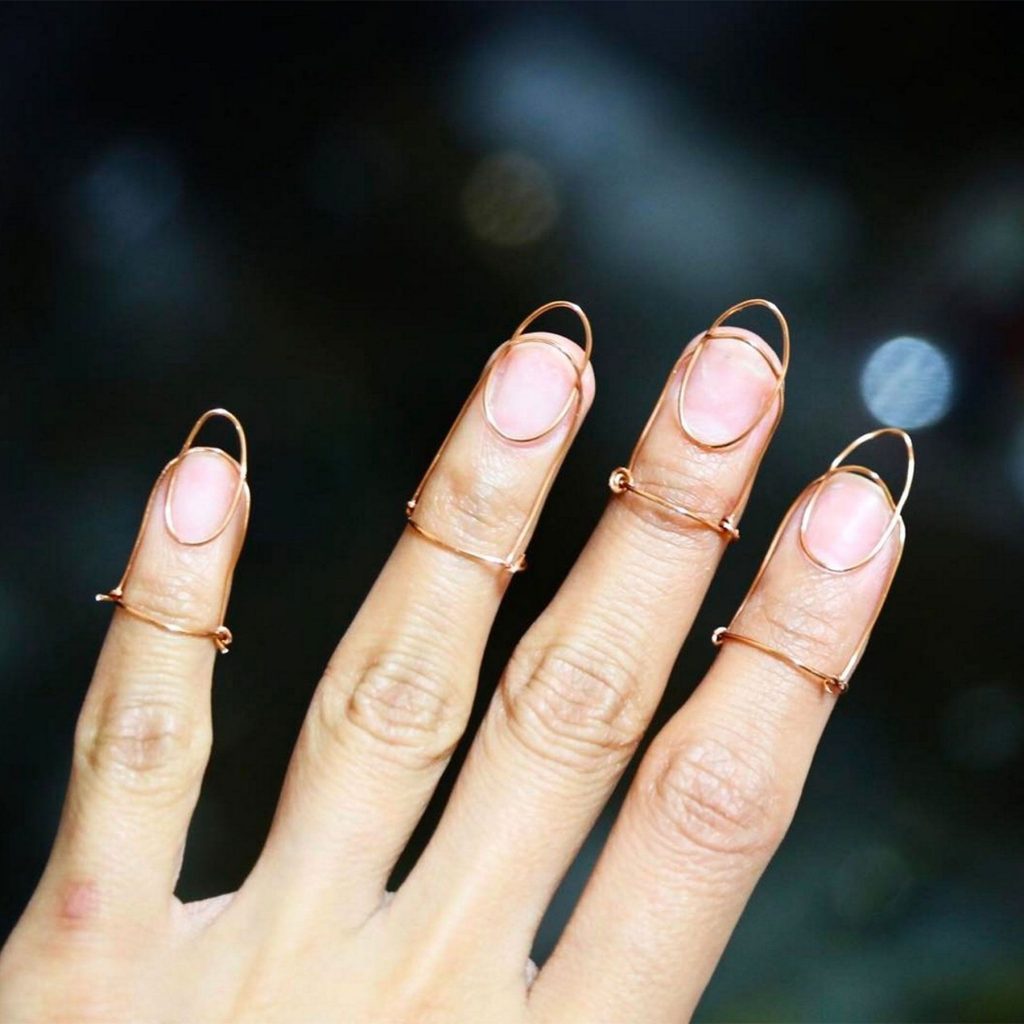 Korean nail artists are innovative and they have invented a whole brand new nail art design. They are anticipating the future of nail designs.
Thus, you can have these removable wires as futuristic nail art. Who knows? This design might blow away everyone's mind in 2023. Just be careful while attaching the wires.
#17. Shattered Glass Nails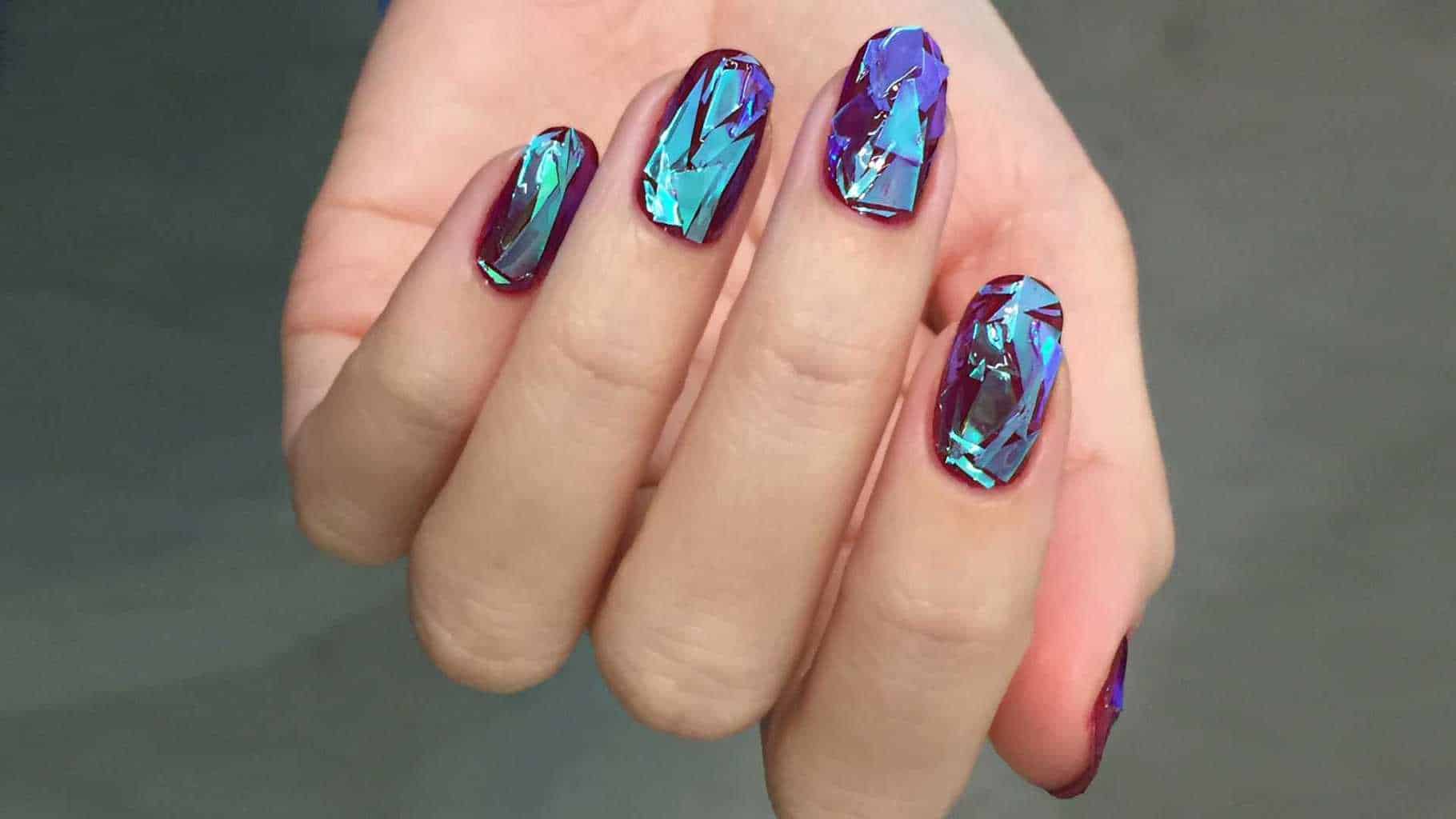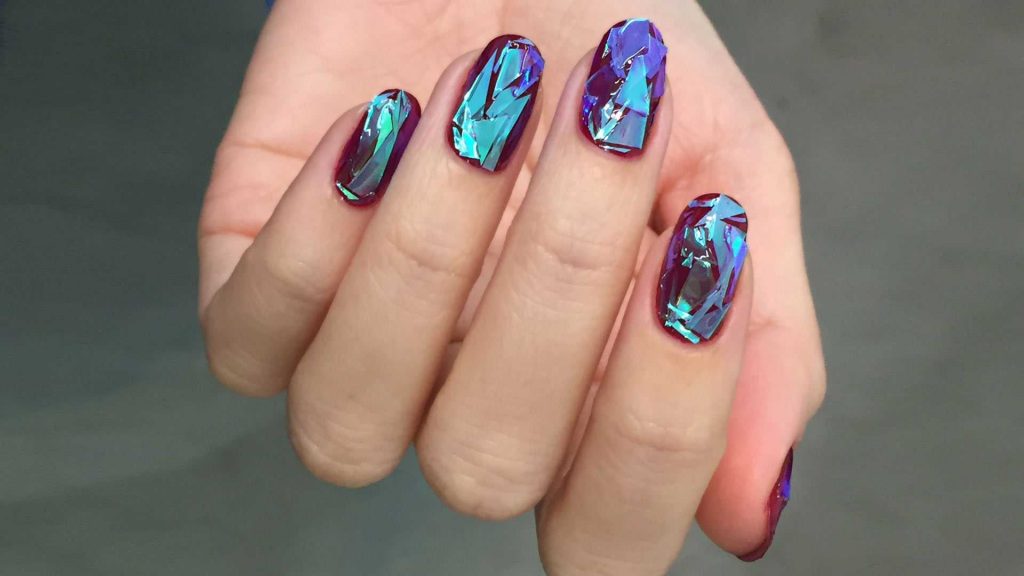 If you are a real fashionista, you already know about this Korean nail art. This shattered glass nail design was groundbreaking in 2023.
Since then girls are searching Korean nail art to apply them on their nails. You can have this signature Korean nail art to adorn your nails.
#18. Variety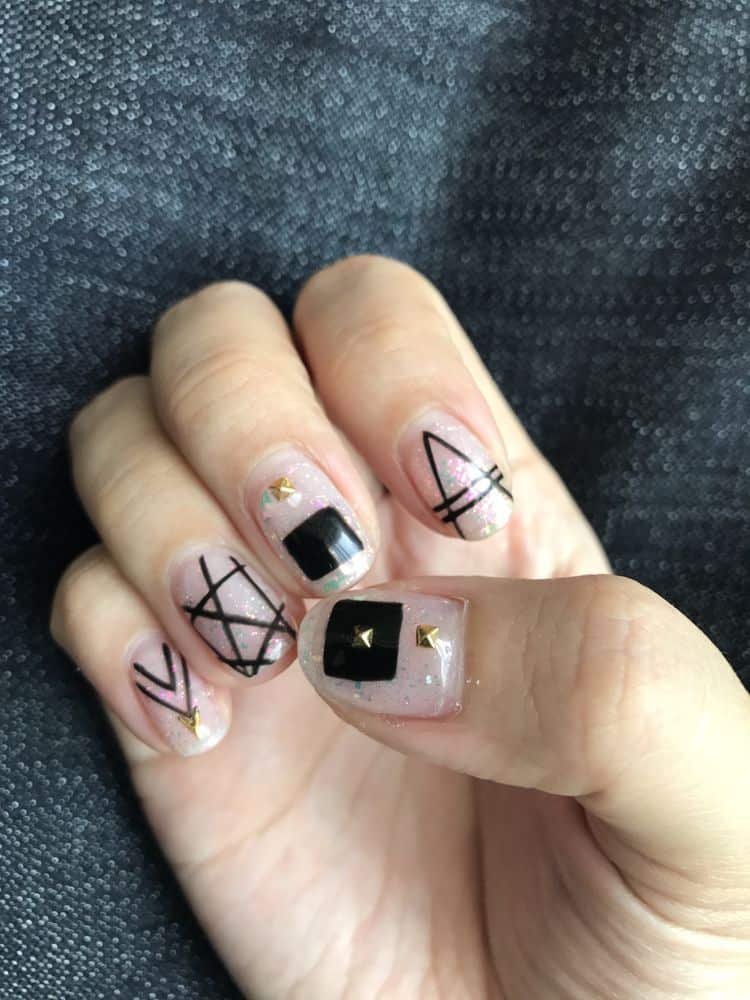 If you are bored with the conventional nail art of repeating a pattern in each nail, you can try this one.
Every single nail is designed with different patterns to add variety to this design. You can have this Korean nail art to make a difference.
#19. Traditional Images
Koreans are not only coming up with modern art and designs, but they are also obsessed with their nationalism and culture. You can depict some of their traditional images like that of wedding ducks in your Korean nail art.
#20. Creativity at Its Best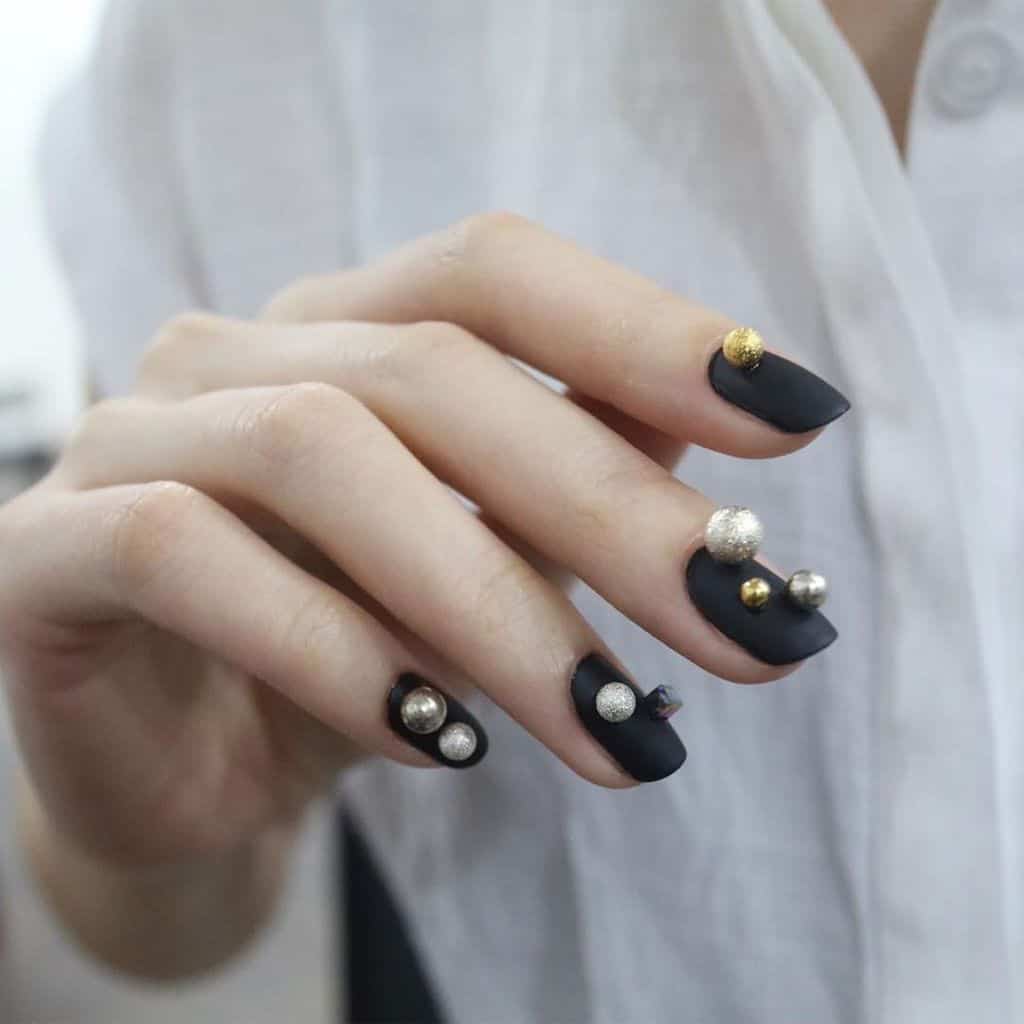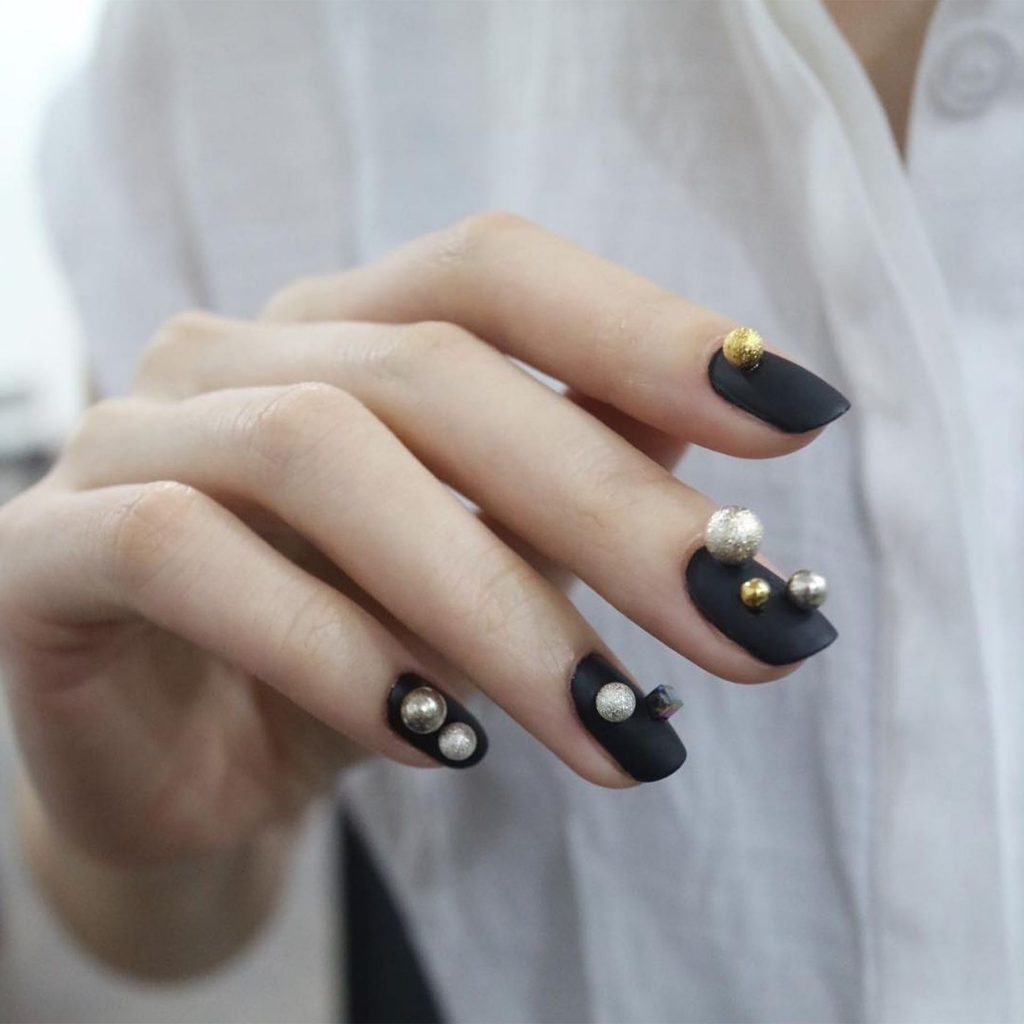 A simple idea can change the whole world. If you are creative enough, the world will be at your feet sooner or later.
Have a look at this Korean nail art which might come into play in nail art trends 2021. If you are up for taking the risk, you can try this Korean nail out.
Trend Alert! Hottest Nail Art for 2023
Korean nail art is a bit different than other nail art. You can have these nails if you want to outperform other nail design geeks in your surroundings.
I have tried to discuss the best ideas here, you can check out our other articles for further reading. Hope you will find the perfect fit for your nails from our designs.